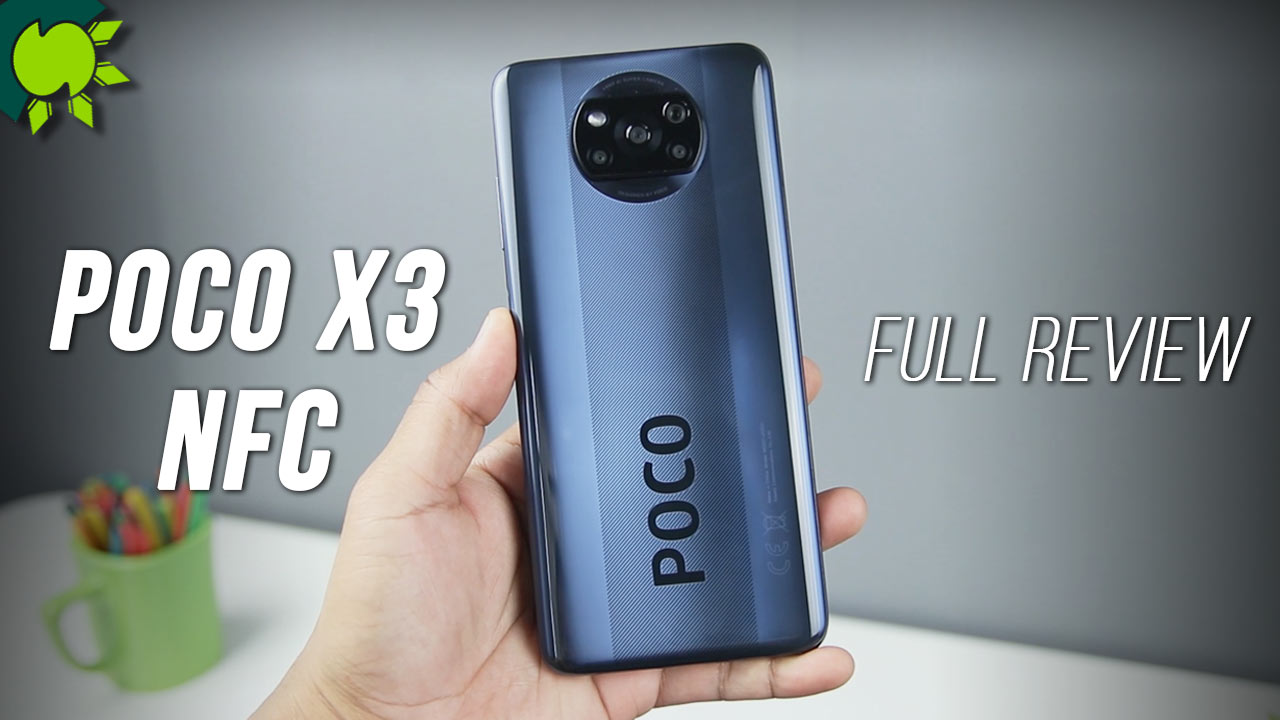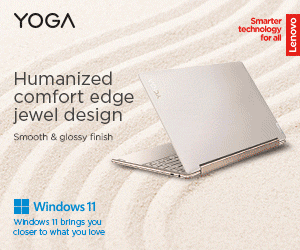 The phone that I have been using for 2 months, the Poco X3 NFC is really a head-turner and I had a lot to say about it. A lot of tech reviewer also says that this is the best midrange king this year. From its predecessor, the Poco X2 which I believe didn't make it to the Philippine market, it is also a bang for the buck device. But the Poco X3 NFC is the one to hit the people's choice as it was announced last September with an early bird price of P9,990. A sub-P10K smartphone that made the whole country questionable–Why is it so cheap for its specs? Well, we still didn't know and there are still complaints.
Specification
| | |
| --- | --- |
| | Poco X3 NFC |
| Design | 215g |
| | 9.4mm |
| | Plastic Back |
| | Gorilla Glass Front |
| | Cobalt Blue, Shadow Gray |
| Display | 6.67″ IPS LCD |
| | 1080 x 2400 pixels ,20:9 ratio |
| | 120Hz Refresh rate |
| | 395PPI |
| Camera | 64MP f/1.9 Main Camera |
| | 13MP 119˚ Ultrawide |
| | 2MP Macro |
| | 2MP Depth Sensor |
| | [email protected], [email protected], gyro-EIS |
| Selfie | 20MP f/2.2 |
| | [email protected] |
| Performance | Snapdragon 732G (8 nm) |
| | Adreno 618 |
| | Android 10, MIUI 12 |
| | 6GB RAM |
| | 128GB, UFS 2.1 |
| | expandable storage (up to 256gb) |
| Battery | 5160mAh |
| | 33W Fast Charging |
| Features | Wi-Fi 802.11 (5Ghz) |
| | USB Type-C |
| | Bluetooth 5.1 |
| | Fingerprint (side-mounted) |
| | Gyro |
| | Face Unlock |
| Price | P10,990 (6GB + 64GB) |
| | P12,990 (6GB + 128GB) |
READ: List of Phones Powered by Snapdragon 888 in 2021
Design and Build
Though the screen is protected by Gorilla Glass 5 the back of the Poco X3 NFC is in a plastic build. And even the back is plastic it weighs 225g which is a bit heavy but let's consider that it is backed with a large battery. I mean what else can we complain about it, it is cheap that has unbelievable specs. Anyway, if you are looking for a stylish phone Poco X3 NFC isn't the choice. It has a large camera bump in the middle which a bit annoying when playing or watching videos landscape. It is also a bit hefty with 9.4mm thickness and putting the free jelly case makes it ugly.
The design, however, is a cool looking gradient aesthetic, it has a nice and large Poco name embedded in the bottom part with some visible line patterns in the middle when hit by light. It's funny I can't help but think of a construction site when I see the back of our unit they even put the Recycling symbols at the back and they made it huge. But I really like the design overall.
READ: Nokia 3.4 with Snapdragon 460 Available on Shopee for P7,990
This slideshow requires JavaScript.
Around the frame, we have a lot to see, first, on the right, is the volume rocker and a power button with an integrated fingerprint scanner. On the left is the simtray with 2 nano sim and expandable storage slot that expands up to 256GB. At the bottom, it has a down-firing speaker, microphone, USB Type-C port, and a 3.5mm headphone jack. On top, is the secondary noise-canceling microphone, IR blaster, and a secondary speaker for stereo.
Display
The display boasts a 6.67-inch FHD+ (1080×2400 pixels) IPS LCD with 120Hz Refresh Rate. This is one of the large numbers on this phone, 120Hz does make a difference. It feels smoother than 90Hz and it feels premium that you can't imagine that it is at a cheap price. The IPS LCD gives accurate colors better use for productivity and other stuff and the black of the screen may trick you that it is an AMOLED panel but it's not. It has an HDR10 display and has good visibility outdoors thanks to 450 nits brightness level.
READ: Realme 6 Pro Full Review – Ultimate Phone for Aspiring Vloggers
This slideshow requires JavaScript.
Like we said earlier, the screen is protected by Gorilla Glass 5 which is another level of protection that you'll also see on flagships and higher midrange phones. Good thing that they made it at a 20:9 cinematic ratio instead of the 19:5:9 screen ratio of other Xiaomi Phones which makes the phone wider. The only complaint about the screen I guess is the punch hole cutout, they should have put it on the top left side of the screen for a less distracting display. Why am I keep complaining it is a great steal anyway.
Camera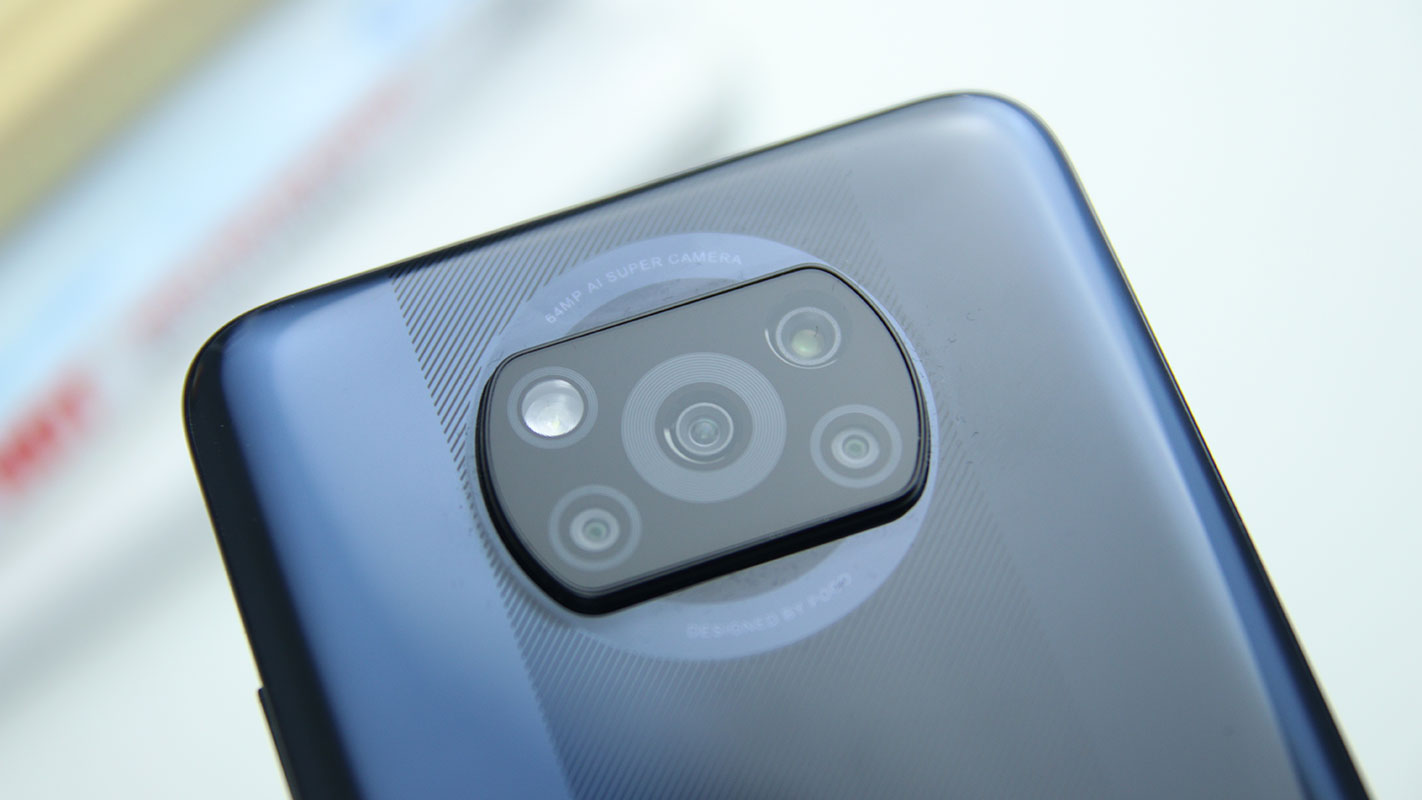 Before we start this section I just want to say that there are tons of features in the camera app that is definitely appreciable and exceptional. But first, have a look on the camera quality
The Main cam is a 64MP F/1.9 backed with Sony IMX682 camera sensor. It is binned down to 16MP to reduce memory consumption and probably uses a 4 in 1 pixel binning to create a storage friendly but sharp images. The output has a depth feel, overall exposure  and dynamic range is pretty reliable even the HDR mode is turned off. Colors are accurate and almost true to life. The sharpness is okay and shadows sometimes darker but can be fixed with exposure adjustment in the view finder or by turning on HDR.
This slideshow requires JavaScript.
We also tested the capability of the camera by capturing super low light scenes, in the first set of photos there's no visible improvements from normal mode to night mode. Then we tried with a single light source and from there we can say that there is an improvement. Other shots are a bit grainy but it still has the details even in ultra low light scene.
READ: Realme 7 vs Galaxy M51, Poco X3, V19 Neo – Quad Camera Comparison
This slideshow requires JavaScript.
The 13MP Ultrawide sensor has a 119 degree field of view and the middle part of the photo is sharp with almost close to real life colors we see on our naked eye. However the sides are a bit blurry and grainy. Distortion is just okay and it doesn't introduce color fringing so you can have peace of mind. The Ultrawide cam is great and reliable for taking landscape photos.
This slideshow requires JavaScript.
Moving on to 2MP Macro lens, the Macro photos are definitely worth the attention. It outputs a nearly true to life colors and the images are unbelievably sharp even it only has a 2MP quality. It has some noise indoors but not to the point the it will reduce or distract you from the subjects.
This slideshow requires JavaScript.
Next is the 2MP Depth sensor which is there to guide the main cam for separating the subject to the background. It outputs great natural looking colors and blurs the background well. It almost have a DSLR feel to the shot because of the AI camera.
READ: 3 Biggest Upgrades of Snapdragon 888
Selfie
This slideshow requires JavaScript.
Now switching to the 20MP f/2.2 front cam, it outputs the most flattering selfie among all midrange phones I tested. The skintone is just right and edge to edge detection is quite acceptable. Also the beauty mode did a great job to enhance my face while it still preserves the natural sharper look. Contrast are just fine with no deep blacks that may remove some details. The selfie images are a bit claustrophobic but I like how it zooms when it detects any face, and this may result of a nice portrait shot of your head.
Video Recording
Talking about video quality the Poco X3 NFC has the capability to shoot up to [email protected], or [email protected]. All video modes have stabilization or EIS but it can be enhanced further thanks to stabilization feature which has an impressive shake compensation. Even you shake the phone intentionally it keeps stabilizing and it is the most stable footage I use so far compared to other phones with the same price range.
READ: Upcoming MediaTek SoC Might Be A Snapdragon 775G Killer, Scores 622K
Camera Features
This slideshow requires JavaScript.
For the camera features the Poco X3 NFC is the first smartphone with cheap price to have a tons of camera features and it is quiet unbelievable. It has a Pro Mode that can shoot in RAW and also a Video Pro Mode that has an option to record in LOG along with utilities such as histogram, cinematic movie frame, focus peaking, and many more. Then the track object and video macro is also available. The Slow Motion feature can shoot up to 960fps in 720p quality and 120fps for 1080p clip. 64MP full resolution mode is also present, Vlog Mode that is popular on the Xiaomi devices, short video, front and back cam, and some studio lighting effects for better selfie portraits.
This slideshow requires JavaScript.
It also has the new clone feature that will clone any subjects and then will produce either photo or video. It also has tons of different long exposure effects that will automatically shoot according to the feature of your choice such as Neon Trails, Oil Particle, etc. There's so many features this phone has and it is so overwhelming when we got the first hands on. Camera quality and camera features are definitely impressive.
Performance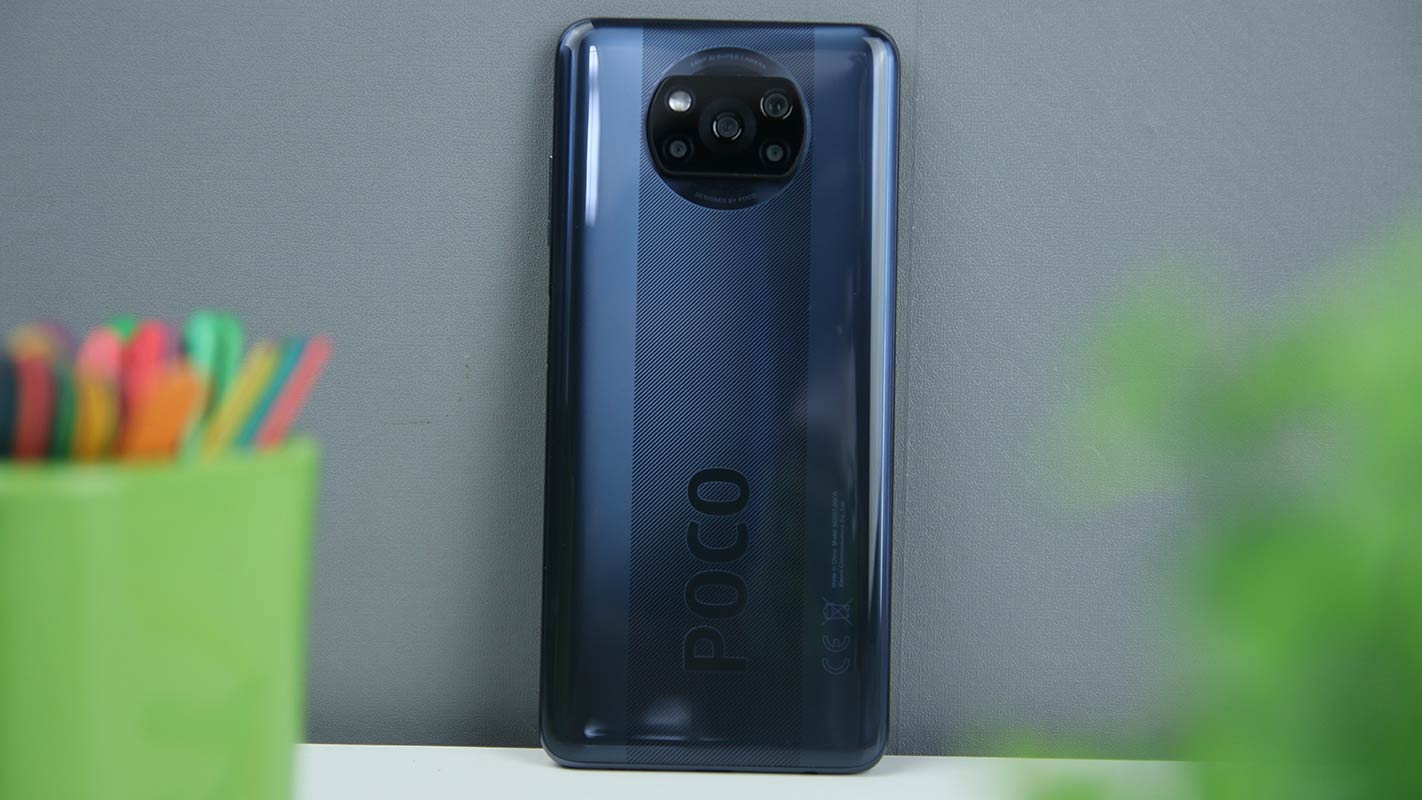 Poco X3 NFC is equipped with Snapdragon 732G (8nm) with 6GB of ram and 128GB of internal storage. The chipset has a 'G' on it which means it is made for gaming. We tested its gaming capability and we have a video on it on youtube. High graphic demanding games are working flawlessly on the Poco X3 NFC with the recommended settings of medium to high.
If you're wondering how fast the 732G compared to other phones, well even though it was advertised that it should be faster compared to Snapdragon 720G. We get a lower benchmark score and for us, this is because of the optimization of the MIUI 12 skin and the lack of extra ram for benchmarking compared to a higher midrange phone that has 8GB of ram. But, it only has less than 1000 benchmark score, just a .35% less. Yup got you there, but 732G should be 6% higher according to the official result.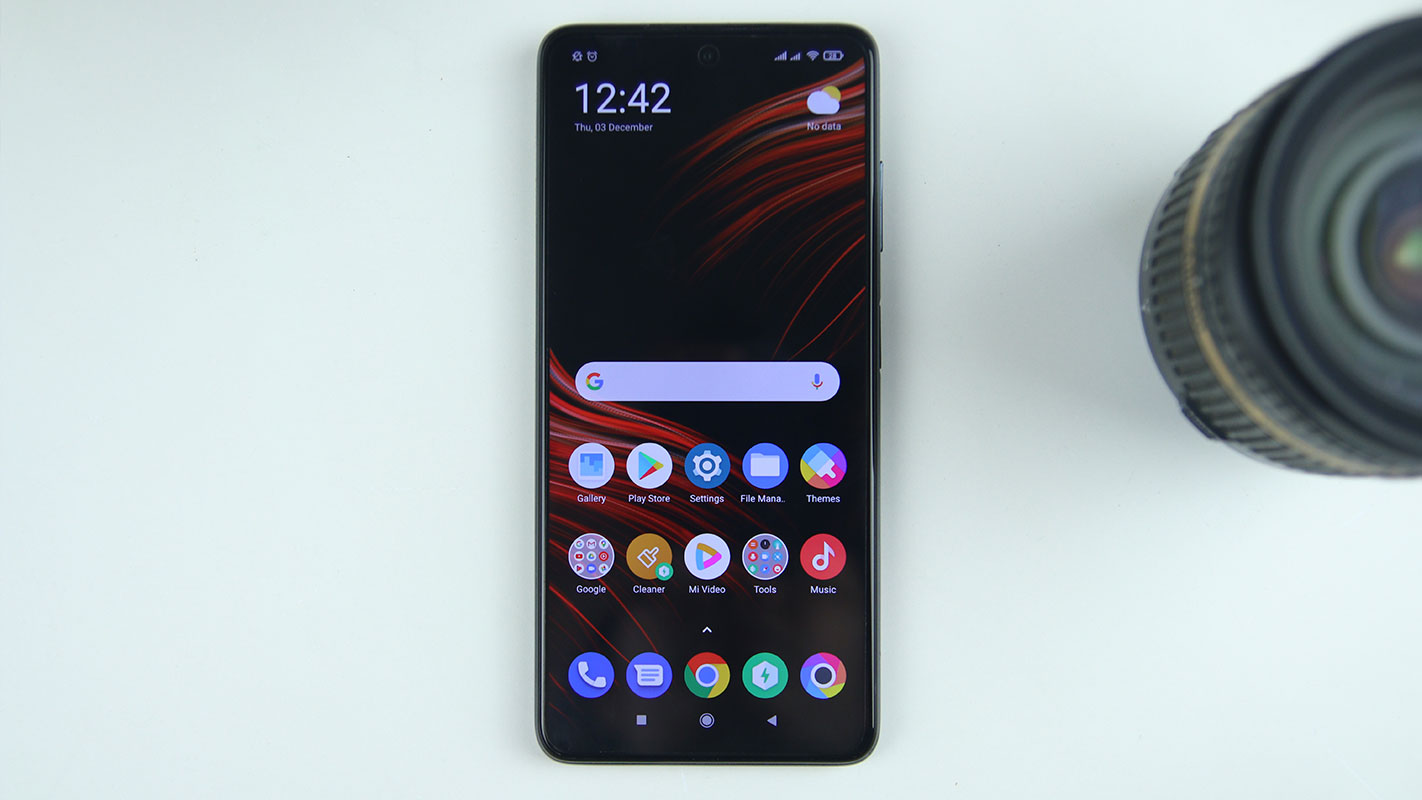 Considering all those numbers, user experience is what's important, Poco X3 NFC has a flagship-level feel. By the means 'flagship', it has a stereo speaker for surround sound quality and a premium-feel haptic feedback thanks to the Z-axis linear vibration motor. It also has a complex vapor cooling system with an enlarged copper heat pipe and a multi-layer graphite sandwich. This means that it dissipates heat from the back and below the screen. And yes I'm happy to announce that it is working, I didn't felt any heat on my thumb while playing games for an hour.
READ: Xiaomi Mi 10T 60-Day Review – Why Is No One Talking About It?
Software
This slideshow requires JavaScript.
Poco X3 NFC is running on Android 10.0 with MIUI 12 skin on top. MIUI 12 introduces a lot of improvements and customization compared to MIUI 11. It has reliable, interactive, and informative info scattered all over the place. It has a split-screen, Dual space, Floating window, Video toolbox, Display Color adjustment, and the Game Turbo.
This slideshow requires JavaScript.
Game turbo is a reliable app for Xiaomi Phones as it has pretty unique features that will give you an immersive gaming experience as well as boosting the performance when gaming. A great utility as it has a lot of features and enhancer like the Enhanced Visual, control each game's touch response, and many more.
There's a complaint like the popup Ads that annoy some people though it can be easily turn off and these only appear in Xiaomi apps. Overall user experience is astonishing.
Battery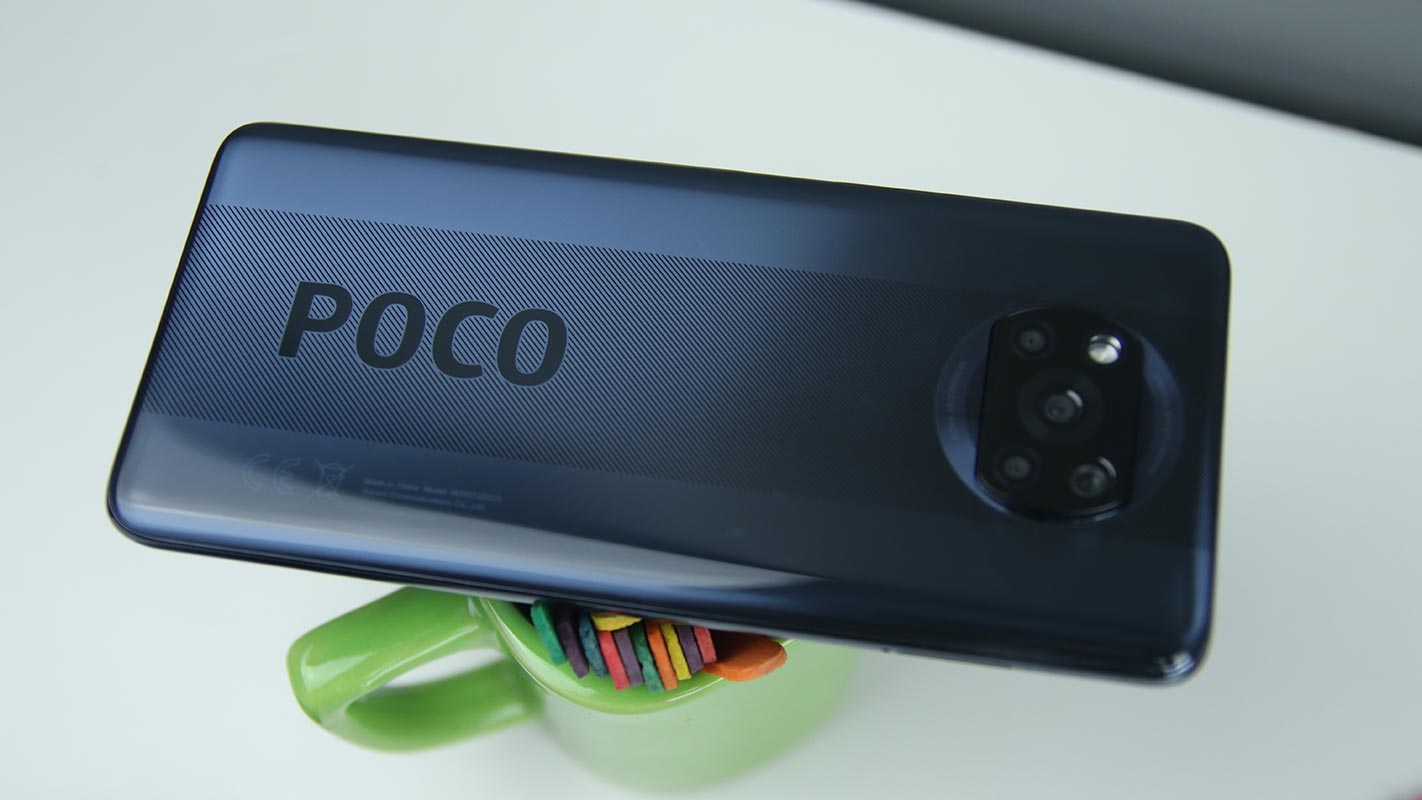 Battery life is good it will give you at least a day or so of usage thanks to the large 5160mAh battery. I used to play a lot of Genshin Impact as well as browsing social media apps like FB and Youtube. This was my user experience result but we also tested it on an endurance test. We got a screen time of 8hrs and 33mins on the normal battery drain test and took 7hrs 21mins on heavy usage. Also, fast charging is impressive we fully charged the phone from 0%-100% in just 1hr and 10mins thanks to 33W fast charging. It is impressive at this price point and totally no complaint about the battery.
READ: Best 6000mAh Phones in the Philippines
Audio
Like we said earlier it has a stereo speakers that gives surround sound quality. It also has Hi-res audio for enhancing the sound quality even more and gives depth. The audio is loud and clear but it vibrates on the back of the phone. Watching movies while in a loudspeaker, you may find your hand stressed because of the vibration that it produces. Overall it has bass and can fill a large room at max volume.
Conclusion
So after every test and every experience, we still have complaints, I mean there is no perfect phone out there. But the large number on the spec sheet vs the price of it, really justifies that this phone is extraordinary. It is a pretty unique and powerful smartphone and even if it comes at a higher price, I will still recommend this phone. But if you are the type of person who doesn't like a bulky and hefty build this is not the perfect smartphone for you.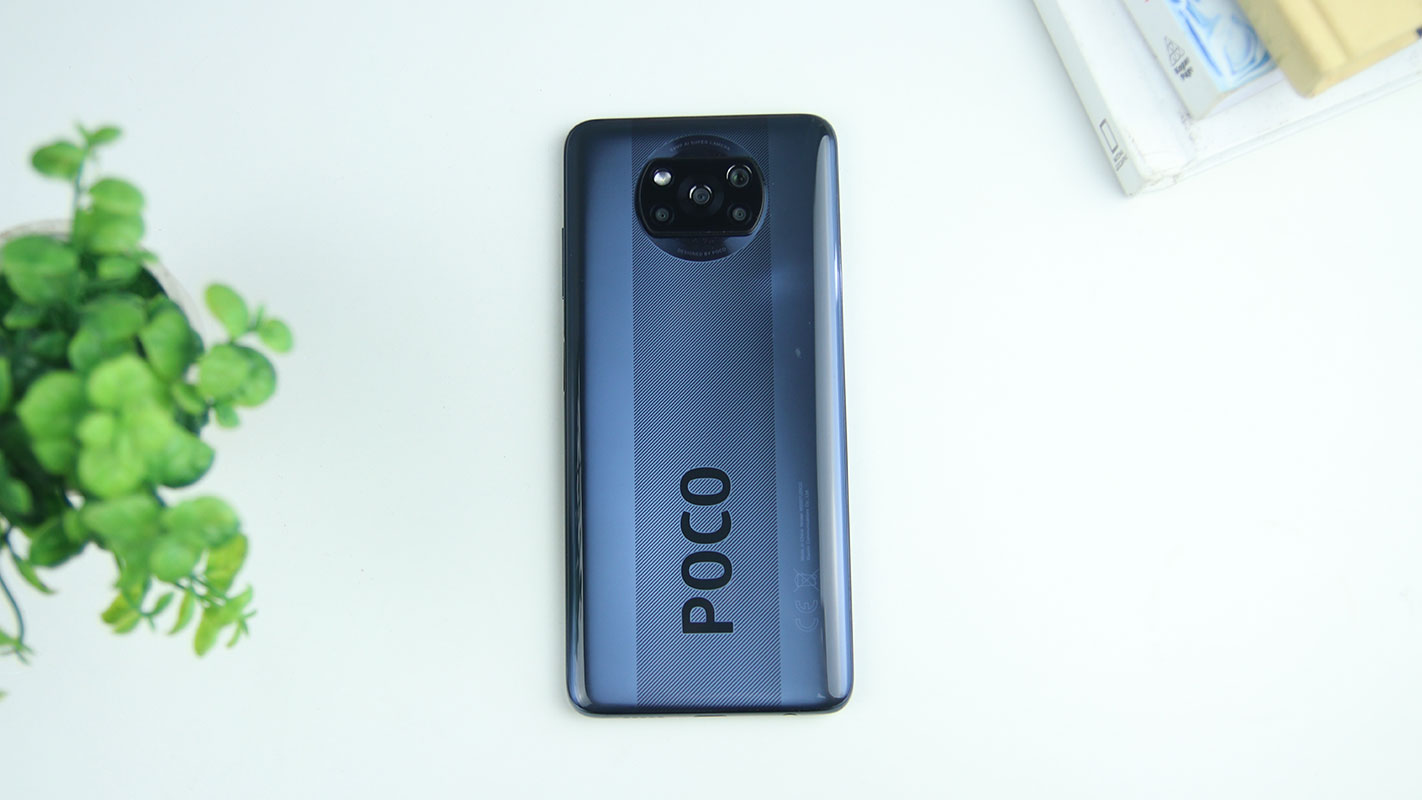 Overall, the user experience is great, it has a nice premium touch and we get an immersive gaming experience with ease. 120Hz is pleasing to the eye. It has tons of camera features and the camera quality surpassed some phones within the price range and even higher midrange. It's just a bit heavier and bulkier but I guess at the end of the day, that is why we have flagship phones to feel the overall feeling of having a premium smartphone. We can say that this phone is the best Midrange King but 2020 isn't over yet. Right now the Poco X3 NFC has the title of a Budget Midrange King.
READ: POCO M3 Announced: Bold Design, 6000mAH, 48MP Camera for P6,990