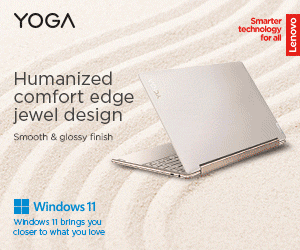 We put three higher mid-range smartphones into comparison. The Realme 9 Pro 5G, Poco X4 Pro 5G, and the Redmi Note 11 Pro 5G. These devices are the Pro versions of each series, and they all have good specs and great value. However, some have favorites even if they lack something, so the real question is which one is the most likely to dominate the market?
Similarities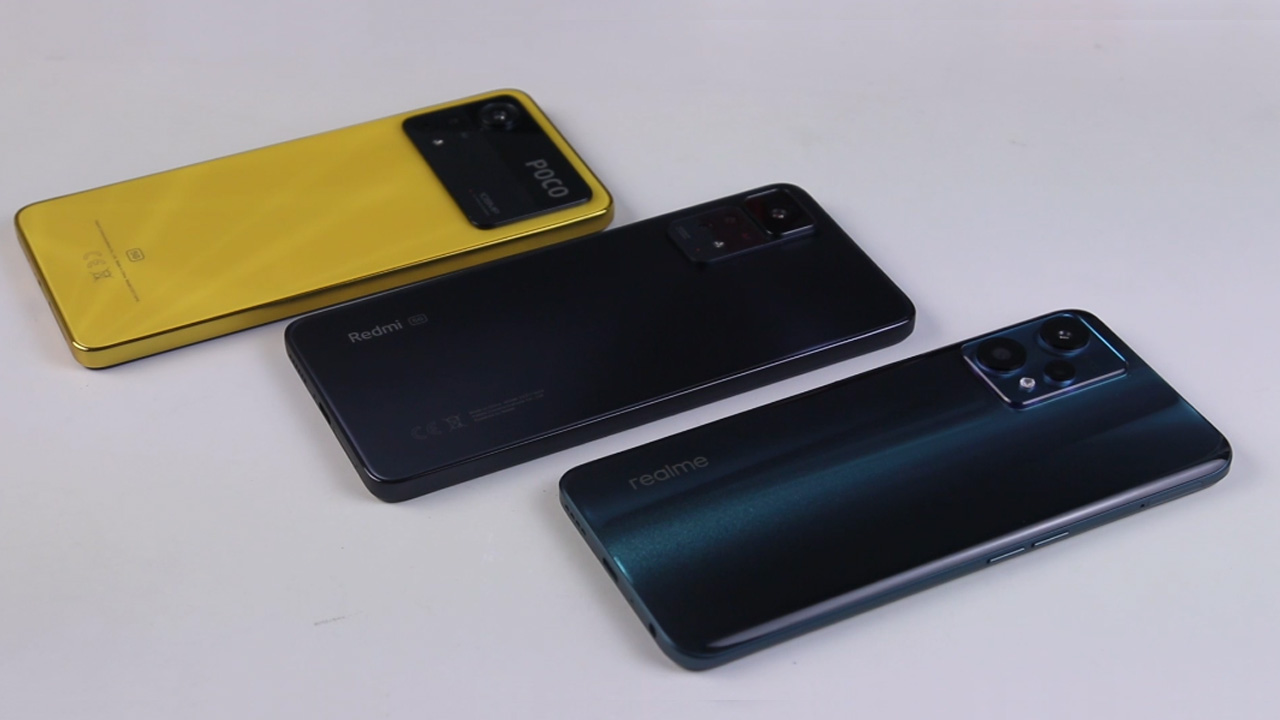 Starting with the similarities. All of them are FHD+ displays and are equipped with 120hz refresh rates. However, they have different types of display panels. The Realme 9 Pro 5G boasts an IPS LCD panel, an AMOLED for Poco X4 Pro 5G, and super AMOLED for Redmi Note 11 Pro 5G. They all have the same chipset–Snapdragon 695 5G. We will also show if there's a difference in performance later on.
Design & Build
Now for their build, the Realme 9 Pro 5G has a polycarbonate back with a glossy finish; there are some glittery effects that are nice but pretty much prone to fingerprint smudges.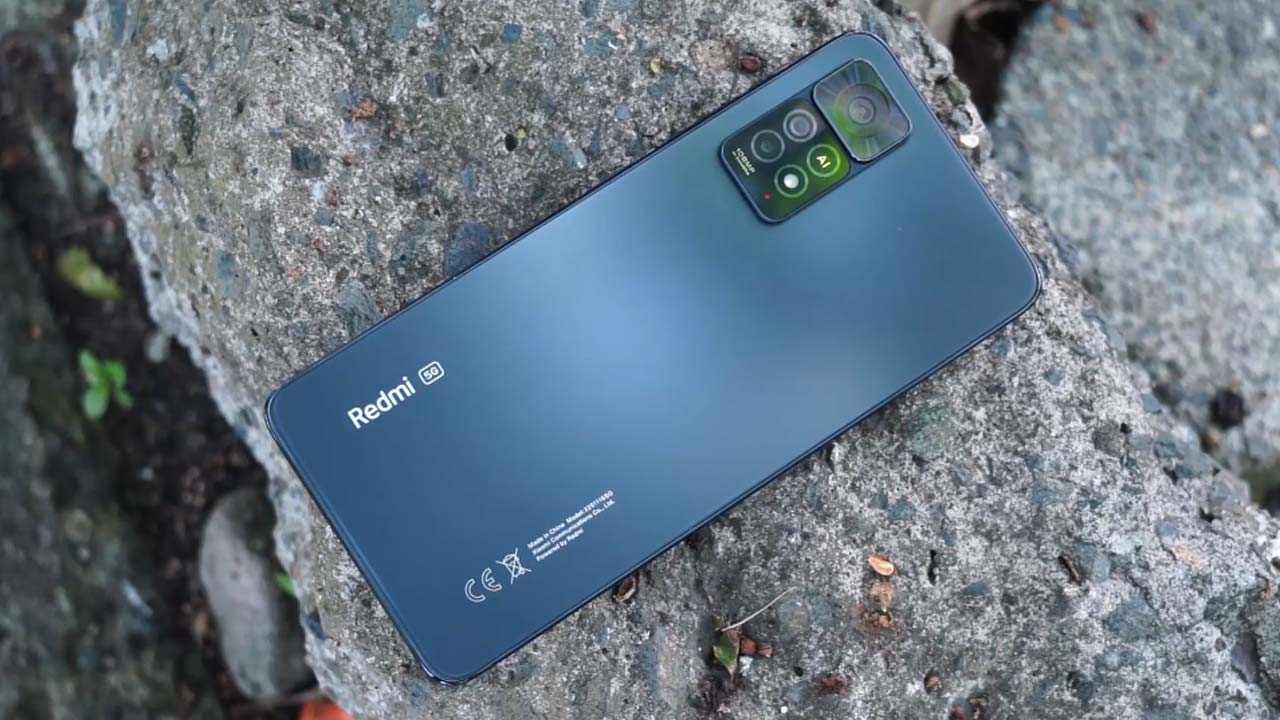 Redmi Note 11 Pro 5G has a dimensional design that looks flawless since it has curved edges and a matte finish. It has a glass back, and the matte helps diminish fingerprint smudges.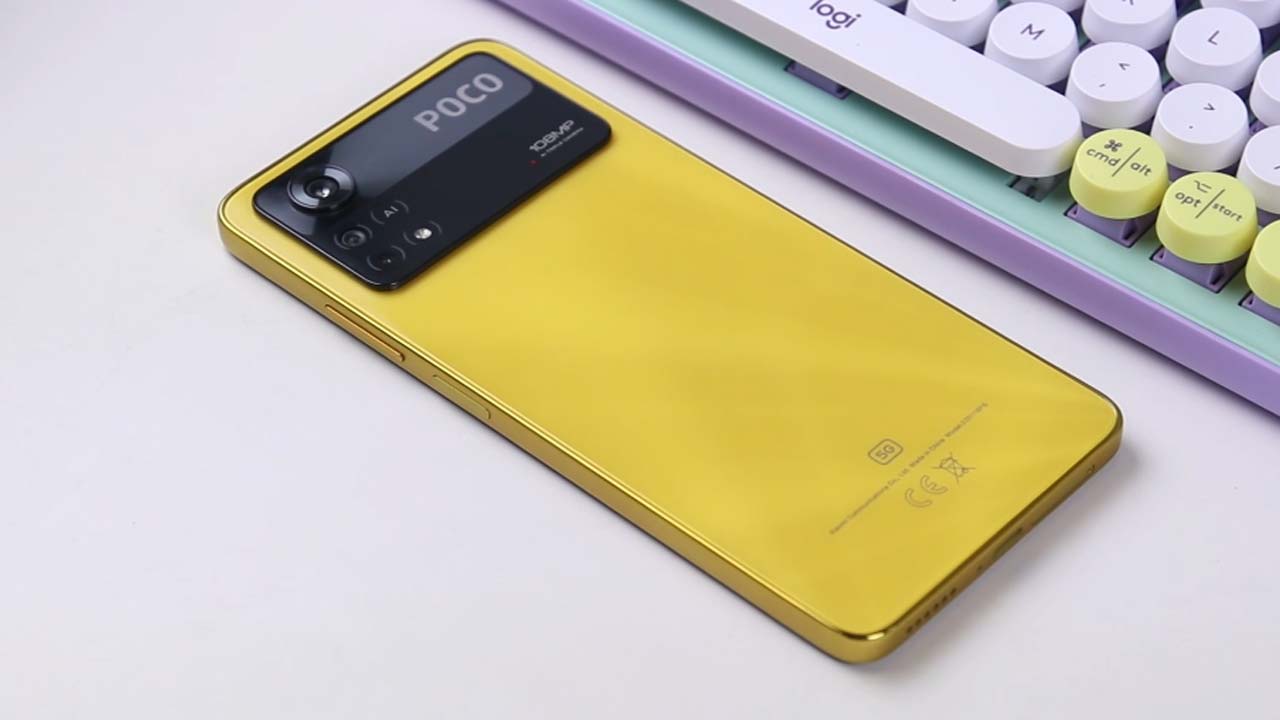 Lastly, the Poco x4 Pro. Poco is known for its weirdly designed camera modules, but the premium look is still visible from afar. Just like the Redmi Note 11 Pro 5G, it is also equipped with a glass back; although it does attract fingerprint smudges the bright golden yellow colorway diminishes it.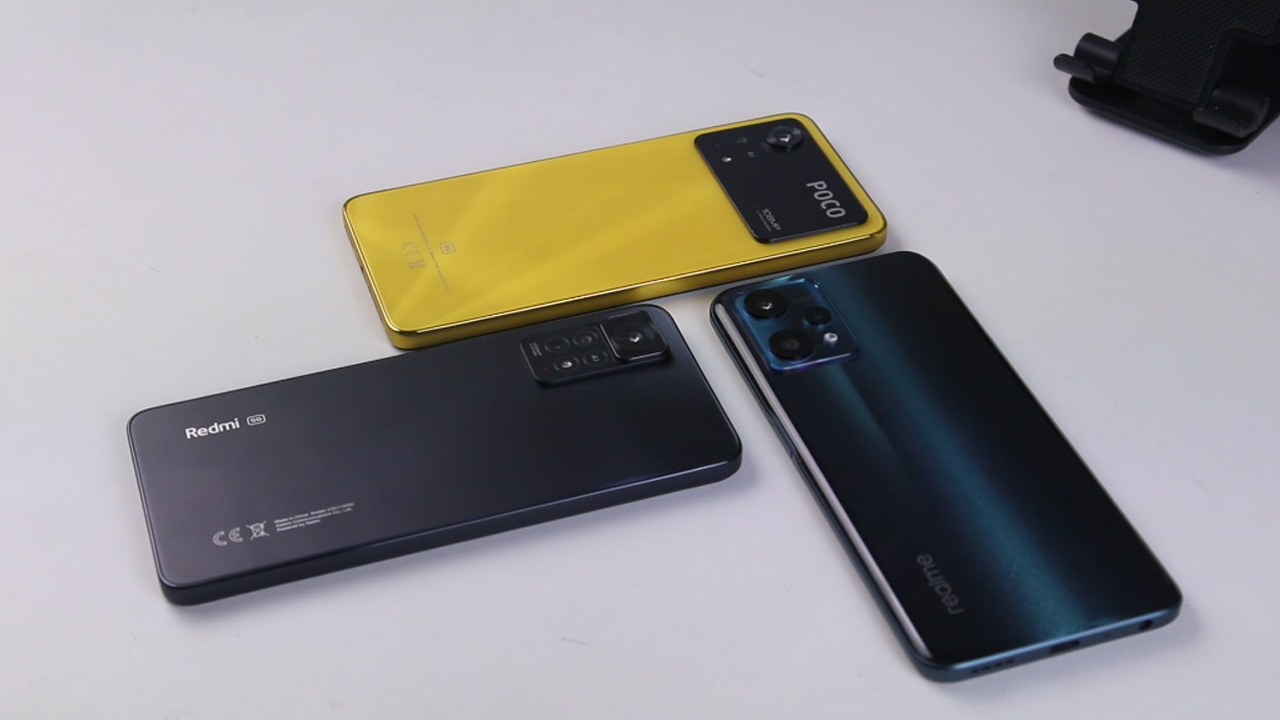 Despite the difference in design quality, Realme 9 Pro 5G offers lighter baggage. It weighs less than the Redmi Note 11 Pro 5G and the Poco X4 Pro 5G; however, it is a bit thicker.
Even though Realme 9 Pro 5G offers a lightweight build, the premium quality materials used are available on the Redmi Note 11 Pro 5G and the Poco X4 Pro 5G. They both offer Gorilla Glass 5 protection for their display and also a glass back. They are both equipped with a dual speaker, unlike the Realme 9 Pro 5G which only has one.
In terms of build quality and design, we have 2 options which are Redmi and Poco, but for me personally, I would go for Redmi Note 11 Pro 5G due to its aesthetics and simplicity.
Display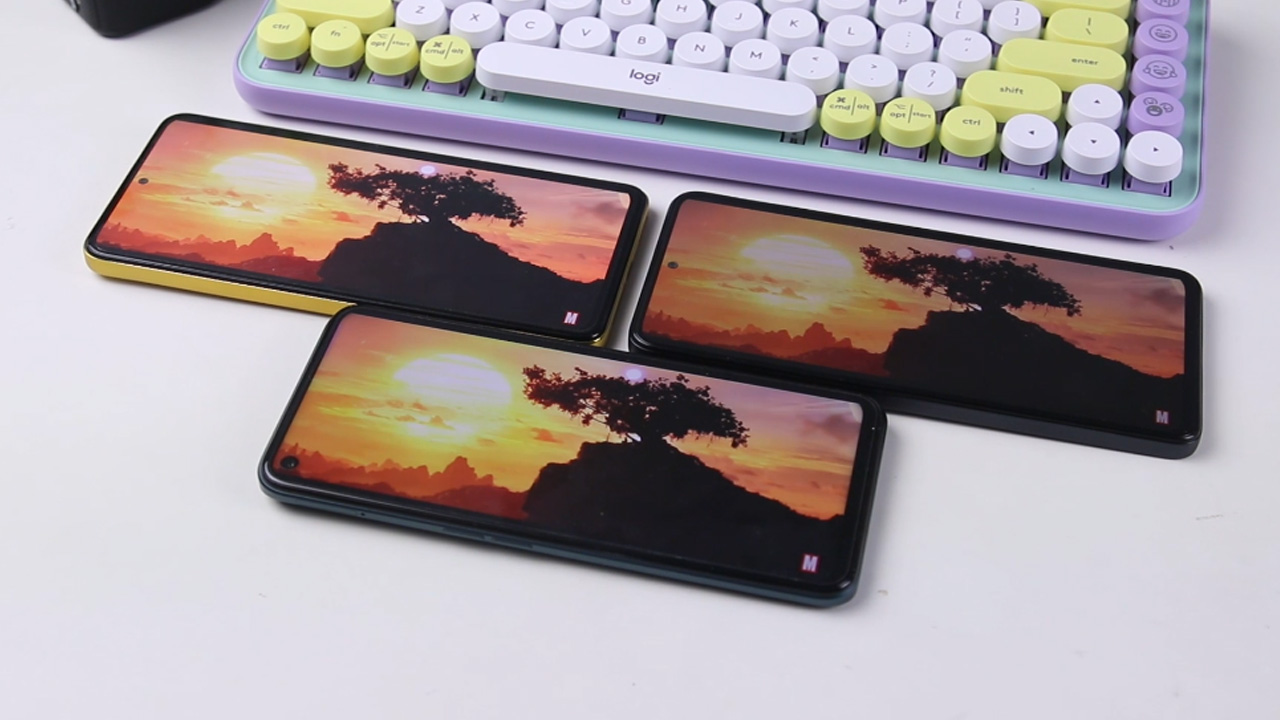 Moving to the display, all phones have FHD+ resolution plus a smooth 120hz refresh rate, but with different panel types and screen sizes. The Realme 9 Pro 5G has a 6.6-inch IPS LCD panel, Poco X4 Pro 5G has a 6.65-inch AMOLED panel, while Redmi Note 11 Pro 5G has the same 6.65-inches screen but with a Super AMOLED panel.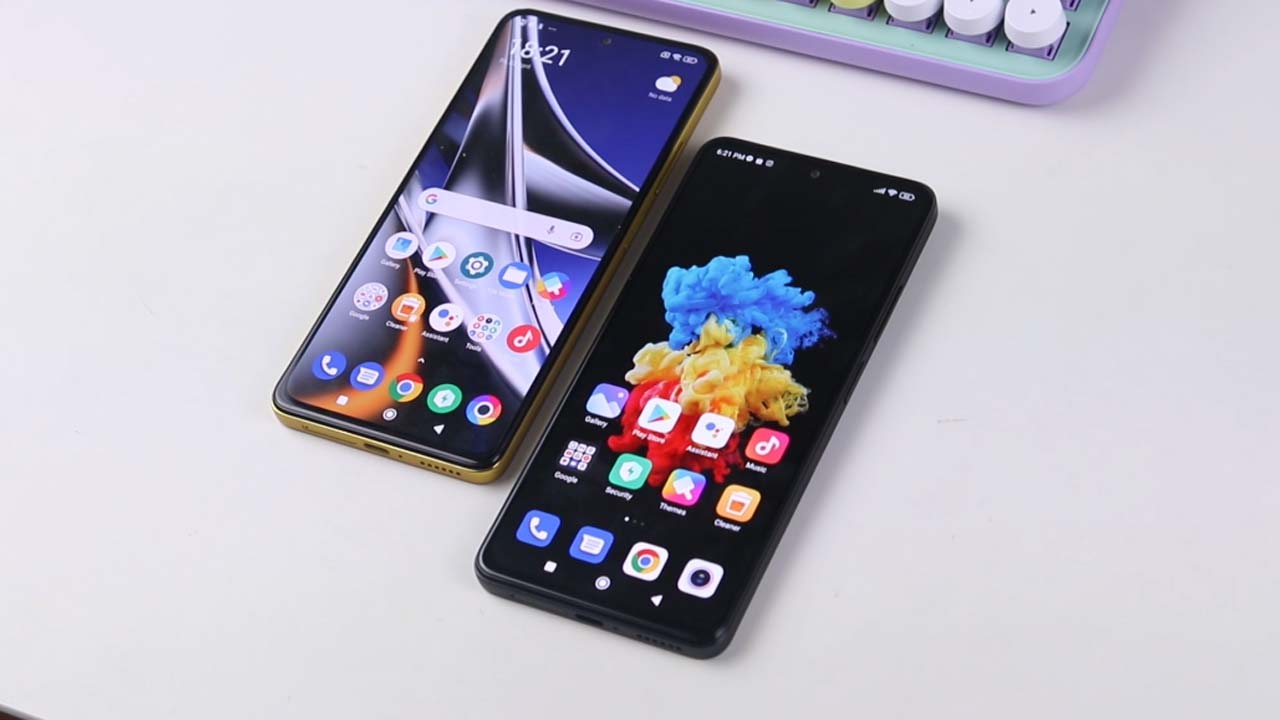 It is clear that realme is out of the list since, Poco and Redmi, are almost identical twins in terms of display. However, Redmi Note 11 Pro 5G has a super AMOLED display while the Poco X4 Pro only has AMOLED. They both have 1200nits of peak brightness, the same resolution, and display size. But we prefer Redmi since it has a better LCD and the display is full of colors.
Performance
Gaming on all three phones is convenient; they all have the same quality and stability in most popular games from medium to high-quality graphics settings; they don't differ from each other. However, they all experience a bit of struggle when it comes to triple-A titles. If you want to watch the full gaming benchmarks check out the video above.
As for their software, the Realme 9 Pro has the latest Android version which is the Android 12 with Realme UI 3.0, unlike Poco and Redmi which both run on Android 11 with MIUI 13. Although the realme is packed with the latest Android system, MIUI 13 is still one of the best OS in the Android world.
Camera & Performance
This slideshow requires JavaScript.
All phones do have a quad-camera setup, with both 108 main cams on the Poco X4 Pro 5G and Redmi Note 11 Pro 5G, while the Realme 9 Pro 5G is equipped with a 64MP sensor. Backup camera lenses are pretty much identical for all three smartphones.
This slideshow requires JavaScript.
Starting with the main cam, Poco x4 and Redmi Note 11 Pro almost have the same output; it gives true to life colors but it was not enough since it is not super clear and accurate. Unlike the Realme 9, Pro has the best HDR among the rest. The wide dynamic range it offers with deep hues and color range. The deep colors are so natural and there were no aberrations, plus on paper Poco and Redmi should be winning since they have higher megapixels and such. But realme proved them both wrong.
This slideshow requires JavaScript.
In night mode, Realme 9 Pro 5G is having a hard time focusing in the dark. But, the amount of light it gives to dark subjects is huge. On the other hand, Poco and Redmi give justice to the subject in the dark, but it outputs another pinkish result. However, the images are clear and decent. Plus, you can see details if you zoom in which our naked eyes can't see in that kind of environment.
Among the three, we already know who's winning. It is realme, with the colors, popping and true-to-life details and color it is no doubt realme is dominating in terms of camera. The Poco x4 and Redmi both have the same output, typical wide-angle, and palish looks.
This slideshow requires JavaScript.
For the portrait mode, realme has more depth in terms of colors. The hues are true to life, but there are deep blacks. It doesn't give a pinking or palish look. Plus the bokeh is very creamy and it can handle a better low-light environment using the portrait. Unlike Redmi Note 11 pro 5g, they give a pinkish output and there was some noise in the picture and the colors were pale. On the other hand, Poco x4 pro 5g has a better camera quality than Redmi, but the colors were saturated.
This slideshow requires JavaScript.
In terms of selfie cameras, they all possess vivid colors and a true-to life tone. But I think the realme and the Poco fell short since Redmi are bursting with colors and more lights are also introduced on the lens. Plus, the texture on the Redmi has the crispiest output even if you zoom it in.
In terms of other camera features, we can see that realme has so many features that can be used, unlike Redmi and Poco. It's safe to say that Realme has more concern in terms of the camera in proportion to gaming. They are both equilibria in terms of camera spec and phone chipset.
Battery
All three devices are backed with a 5000mah battery with 67W of fast charging for both Redmi Note 11 Pro 5G and Poco X4 Pro 5G, while Realme 9 Pro 5G only supports 33W of fast charging. Draining them is quite just right with all three having the same 6nm chipset and 120hz refresh rate. Although both Poco and Redmi are more battery-friendly thanks to the AMOLED panel. In terms of charging, Poco X4 Pro 5G took about 40 minutes to fully juice up, 1 hour for Redmi Note 11 Pro 5G, and 1 hour and 20 minutes for Realme 9 Pro 5G.
This one goes to Poco since it charges faster, plus it has the best battery-saving optimization among the three.
Price & Verdict
This slideshow requires JavaScript.
The Realme 9 Pro 5G costs Php. 16,990, Redmi Note 11 Pro 5G is priced at Php. 15,999, and roughly around Php. 15,000 for the Poco X4 Pro 5G. So in terms of price, I see why some consumers do prefer the Poco X4 Pro 5G over others.
With these prices, Realme 9 Pro 5G, Poco X4 Pro 5G, and Redmi Note 11 Pro 5G did great in terms of the value that they offer including the premium materials used and design. So if you have extra cash to spare, choose between Redmi Note 11 Pro 5G and Realme 9 Pro 5G. But if you are on a tighter budget and still want a mid-range smartphone that offers an impressive spec sheet, Poco X4 Pro 5G is the better option.