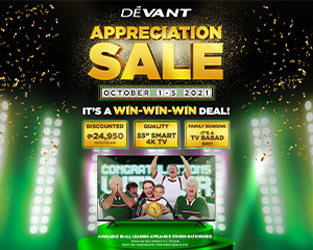 LATEST NEWS
Recently, TikTok has partnered with the Commission on Elections (COMELEC) to enable Filipinos to gain easy access to reliable election information, leading up to...
LG Electronics unveiled its latest Direct View LED TV with a monster size of 325-inches. The enormous TV features 8K UHD resolution that offers...
The Department of Information and Communication Technology (DICT) recently launched the Tower Watch PH. It is a monitoring system for telecommunication infrastructures construction in...