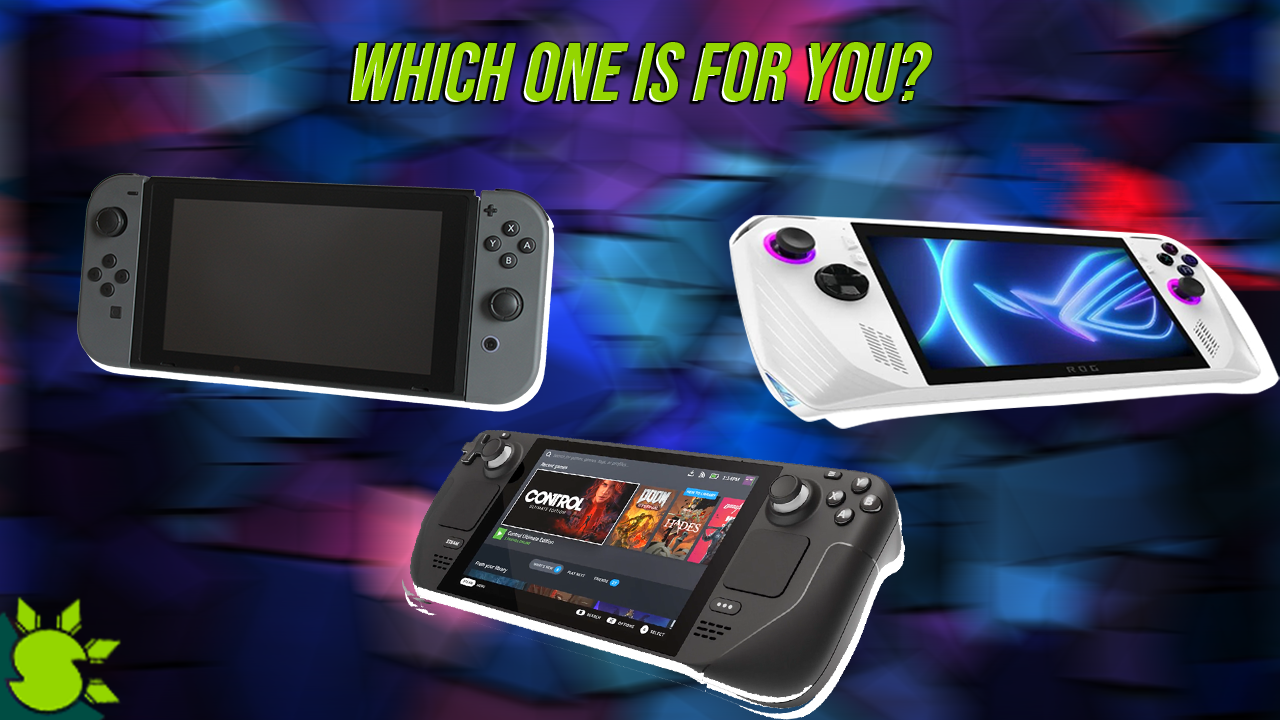 Gameboy and PSPs are one of the consoles that contributed to our childhood. Aside from the consoles that you need to plug on a television for you to enjoy a game, we also get a portable device that allows us to enjoy our favorite games without the need for a large display. Handheld consoles laid low because of the continuous growth in the popularity of Mobile gaming. Since it is more accessible and more affordable than other traditional handheld consoles. Despite this, portable gaming systems have found a market and, in some cases, have gained more popularity than traditional console games.
Since technology is continuously advancing Handheld gaming consoles are making a comeback. Nintendo, Valve, and ASUS are the brands that currently have an offering in the handheld consoles market. Others are still creating their device and are innovating on what can they offer differently. But as of now, the Nintendo Switch, Steam Deck, and the ROG Ally are the three portable consoles that are currently competing in the market.
Today we will be pitting these three portable consoles against each other and find out which is the right console for you.
Style over Quality
In terms of design, these three show different styles for us to indulge in. Nintendo Switch offers a detachable joy con which is designed for the easy coop, and even the freedom to dock your display if you want and enjoy it like it's a regular console. Now, if you prefer single-player games, or you hate removable parts on your portable console due to misplacement, then either the Steam Deck or the ASUS ROG Ally is the option for you. In terms of looks, if you prefer a more simplistic design, then the Steam Deck offers a less flashy look but a more aesthetically pleasing design. It's like you're holding a refreshed looked of a PSP. Now if you are into RGB and you like those flashy lights then the ROG Ally is the best option out of the three. As for other features across the console, both the Steam deck and the ROG Ally have tons of cool features. As I mentioned earlier, the Switch has a removable Joy-con, and for Steam Deck, it has two trackpads on the left and ride side of the device.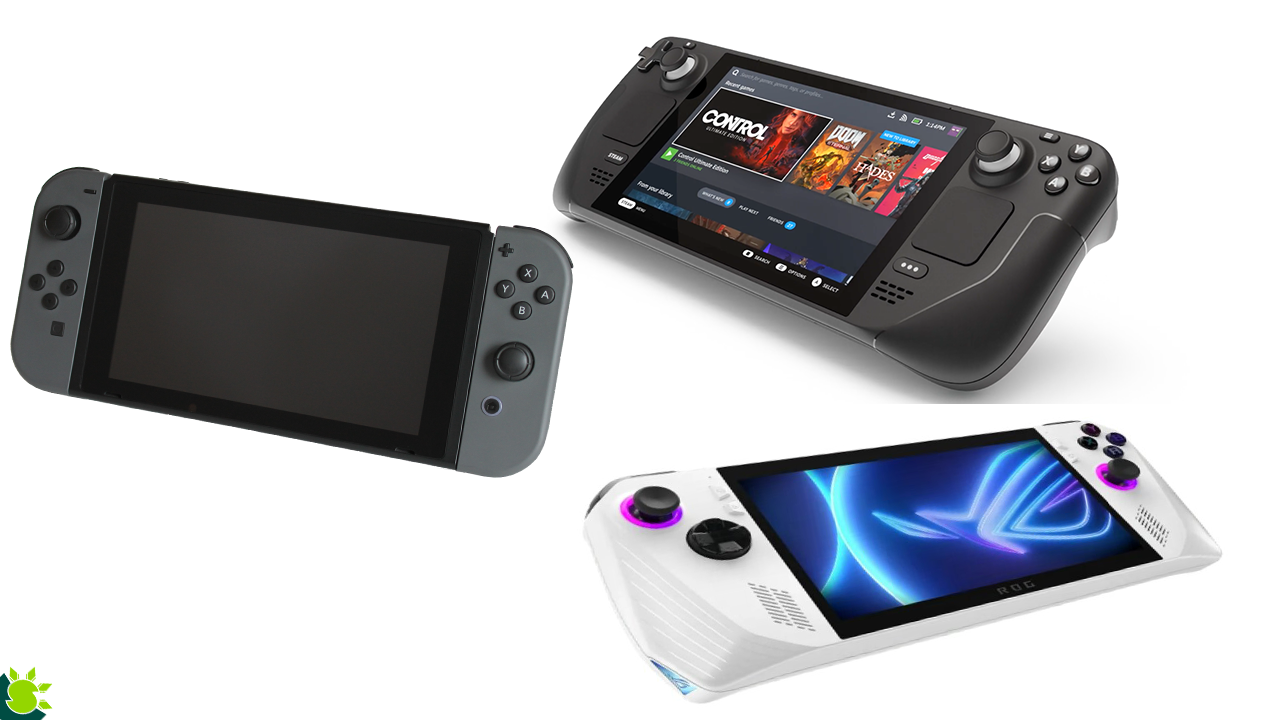 Choosing the style you prefer will be based on personal preference. If you choose to have a more simplistic design with a dedicated trackpad on either side and mode buttons, then the Steam Deck is the better option. If you want a more premium-looking console with RGB, the ROG Ally is the better choice, but if you are looking for a portable console that you can use to play with your friends or an all-in-one console then the Nintendo Switch is the better option among the three.
Display
Aside from the features that it offers, one of the key aspects of this kind of device is the immersion that its display has to offer. Will it have a fast refresh rate or a higher resolution than others? Nintendo Switch offers a variety of displays like a 6.2-inch IPS, a 7-inch OLED, and a 5.5-inch IPS but all of this only supports 1280×720 resolution. As for the Steam Deck, it offers a 7-inch IPS 1280×800 display while the ASUS ROG Ally is the only device that offers a FHD+. As for the output resolution, ROG Ally can output up to 4K 120Hz via (DisplayPort 1.4). The switch can go up to 1920×1080 at 60FPS and up to 8K@60Hz, and 4K@120Hz.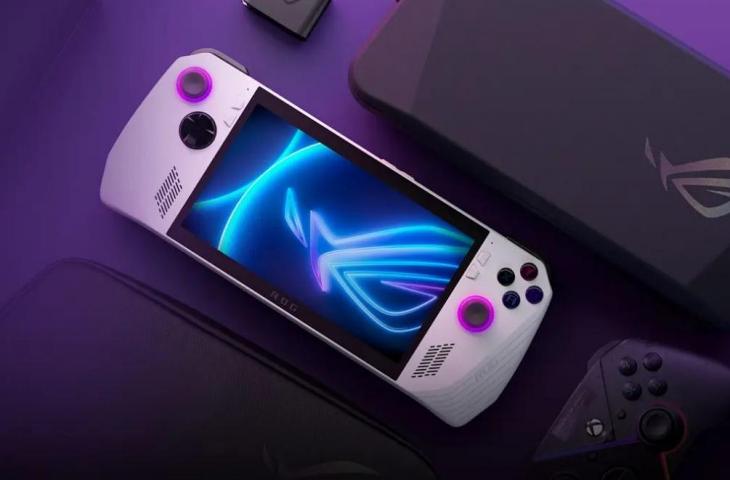 Out of all the three displays, the ASUS ROG has the nicest one because of the base 120Hz refresh rate and the standard FHD+ display. It also uses a format 16:9 aspect ratio which is the common ratio used for gaming, unlike the 16:10 of the Steam Deck. If you are into traditional consoles, then the Nintendo Switch is the option however, the game library is a bit limited.
Library of Games
Another major factor to consider when you are looking to buy one of these handheld consoles is the game library that they offer. Unlike PC where all games are accessible as long as it's not an exclusive game for console users. First is the list is the Steam Deck which gives you access to all the games on Steam. However, you can also play games outside of Steam but it will take a lot of time to set it up and install Windows 11 on it. Also, SteamOS offers a wide option of emulators if you are down for that kind of experience.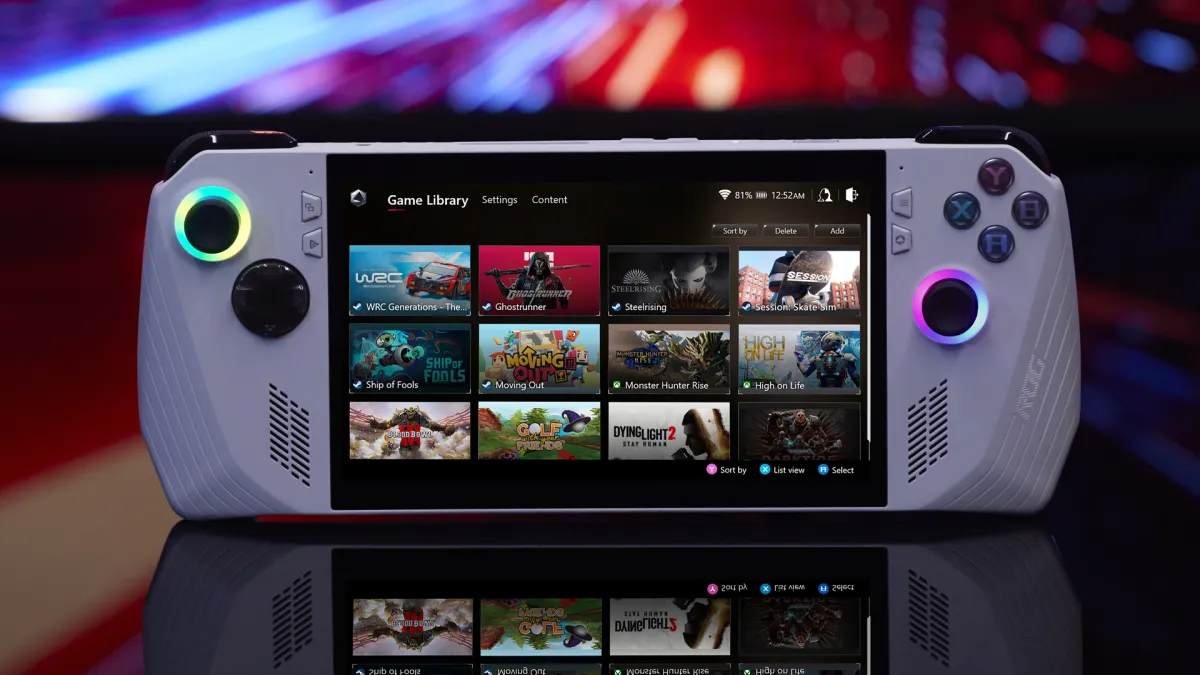 Now, as for the ROG Ally. Since by default it runs on Windows 11, you can play a bunch of games but are not limited to the Steam library. As long as the game runs on Windows you can pretty much play on ROG Ally. However, it will depend on the games if it's compatible with handheld gaming. Since there are games out there that doesn't support the controller for their games because it was designed to play with keyboard and mouse.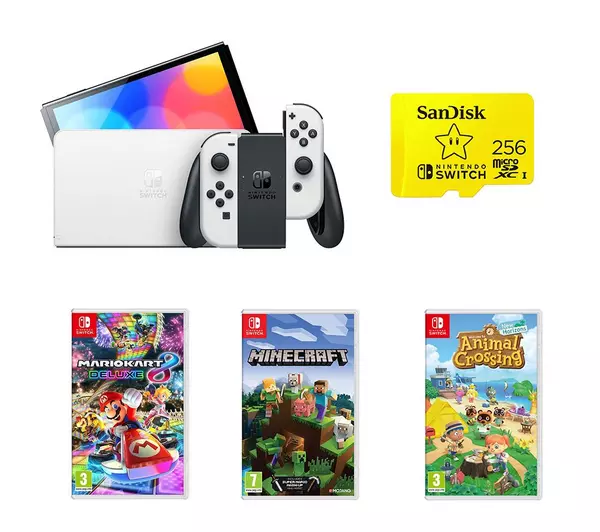 As for Nintendo Switch, it does have a huge library as well, but not as huge as the ROG Ally and the Steam Deck. What makes Switch stand out more in this handheld category is the exclusivity of games especially if it's made by Nintendo. Games like Pokemon, Mario, Zelda, and many more. Aside from those mentioned games, it is also a good place for family games.
Which Should You Buy?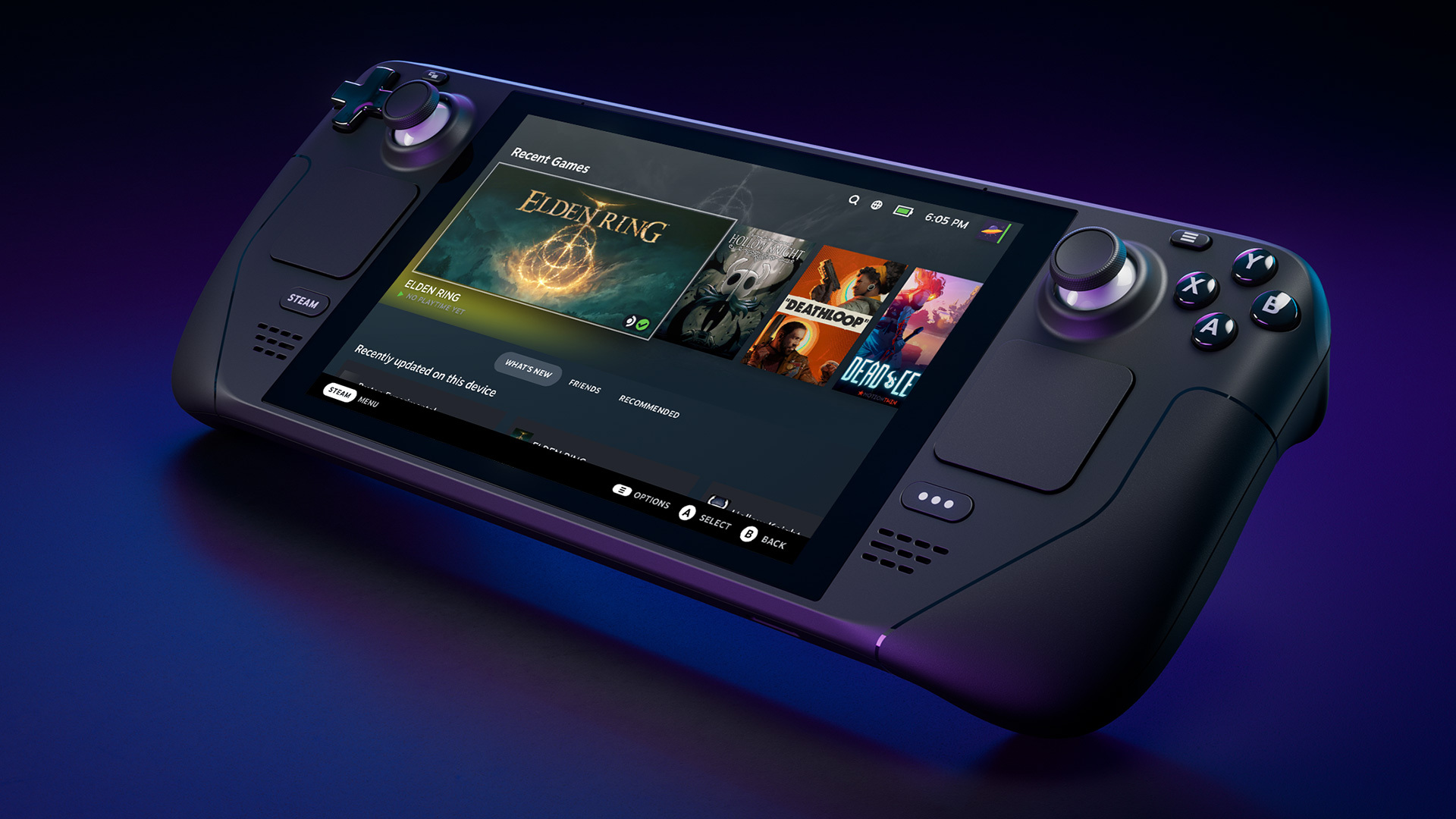 There is a ton to consider when you are planning to buy one of these handheld consoles. Like will I be able to play this game? Is it optimized? does it heat up? how long does its battery last? If personal preference is the only consideration when deciding which of the three devices is best. Then I would go for the Steam Deck since it can keep your existing library of PC games. This is one of the reasons why Steam Deck would be my go-to device.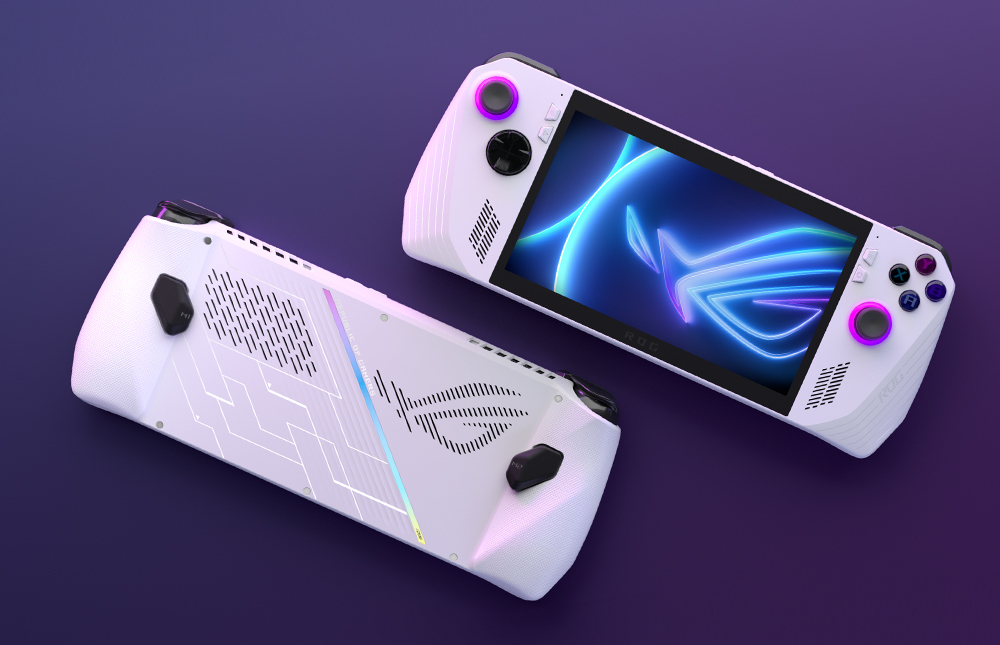 If you are aim is the have the edge when it comes to hardware then the Asus ROG Ally is the best buy here. It has a more powerful processor, a nicer and faster display. And technically it supports more games than both the steam deck and Switch, however, it will depend on the compatibility of the device. Unlike the Steam Deck, accessing games out of the Steam library is easier and doesn't need fiddling.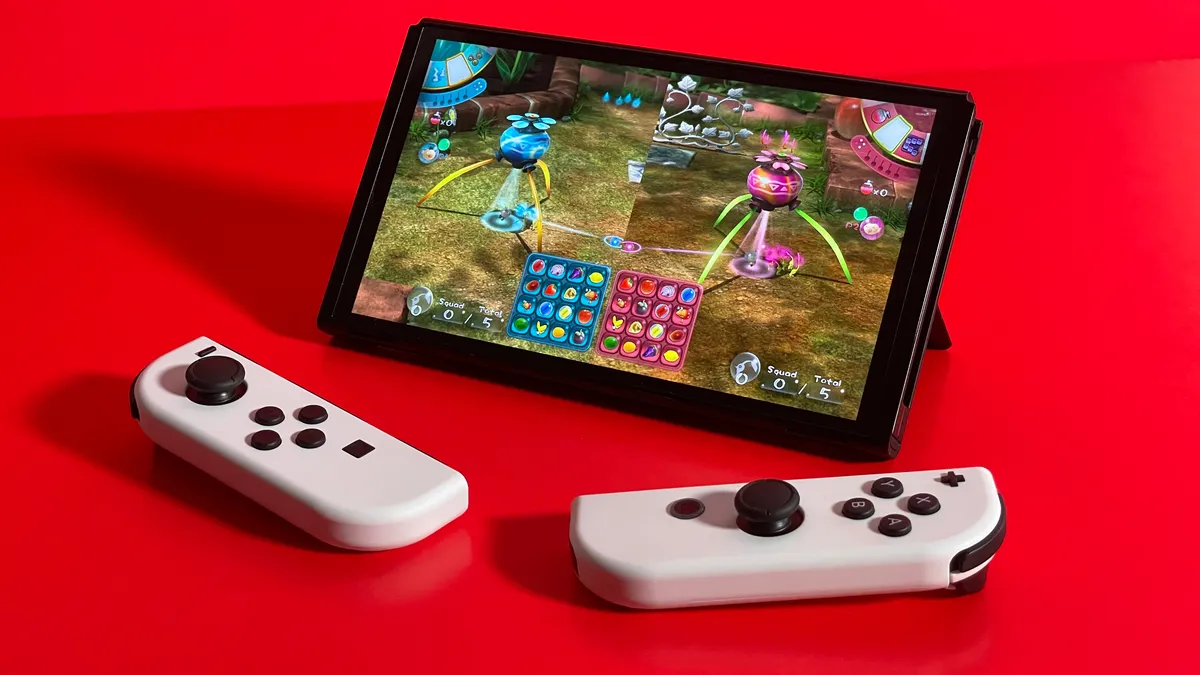 As for the Nintendo Switch, besides the smaller game pool unlike the last 2 devices, there are still a bunch of reasons why you should go for the Nintendo Switch. One of those is the innovative controllers and a big library of exclusive games. Switching to a bigger display is easier due to its docking feature. Another reason is the pricing. Among the three handheld consoles, Nintendo Switch is by far the cheapest but still a competitive device.
Choosing the right device will always fall to which will benefit you more. Either way, all of them is a good handheld consoles to satisfy your gaming needs whether you at home or traveling.
---
READ MORE