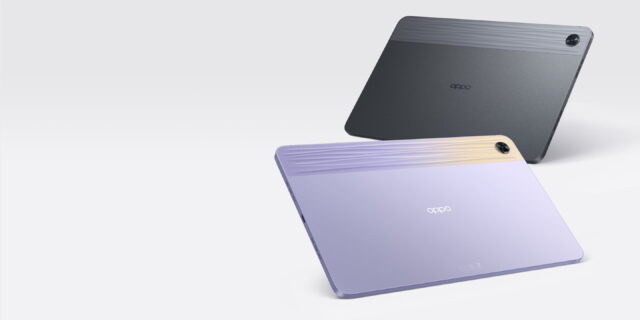 We need a strong, portable device to be productive for travel, education, and job more than ever. Finding one that truly represents the best of "all" worlds is difficult. Luckily, a firm known for excellent, innovative technology has an all-around reliable alternative. The OPPO Pad Air—a mobility powerhouse—arrives. It now has 4GB+128GB storage for increased productivity and a gorgeous purple hue. This enhanced tablet boosts productivity and creativity on-the-go with ample workspace, bright entertainment, and robust networking. Let's explore the five reasons the OPPO Pad Air exceeds expectations beyond its huge screen.
Bigger, bigger, brighter device
This device is all about entertainment and is great for those who want to go on a visual journey wherever their heart takes them. With ultra-narrow bezels and an 83.5% screen-to-body ratio, the OPPO Pad Air's screen gives you a full viewing experience, whether you're watching your favorite TV shows, vlogs, movies, playing the latest games, reading an interesting book, or checking out social media. Not only that, but it sounds best when paired with its Dolby Atmos quad-speaker system, which gives you real stereo sound with more details.
For the ultimate viewing experience, the tablet also boasts of a 2K HD eye care display ​​making the screen brightness  softer and less dizzying  at night. It also has dual eye comfort certification that protects your eyes from harmful blue light emissions, plus reduces eye strain caused by prolonged usage. 

Stylish yet lightweight device
The OPPO Pad Air has a very slim body, but it still has a great look and a powerful performance. It's one tablet you can pull out anywhere to make you look better. It is only 6.94mm thick and weighs only 440g. Its flexible design makes it comfortable to use and easy to carry around.
The back panel has a design that is the first of its kind to use 3D finishing technology and the OPPO Glow process, which is a 5-layer coating that gives the back a modern feel. Before, the OPPO Pad Air only came in Gray, but now it also comes in a stunning Purple color that makes a fashion statement.
Productive and efficient tool
The ColorOS 12.1 Android system on the tablet makes it easy to cast the screen of your phone to the tablet for a more immersive watching experience across devices. There is also a drag-and-drop feature for files. Simply touch and hold a file, let it float, and drag it to another app to handle it.
It also has more storage space, with 4GB+128GB, so you can store more apps, files, photos, and videos on the tablet. This is paired with 3GB RAM Expansion, which gives you even more storage space. The OPPO Pad Air can also use up to 512GB of MicroSD memory from the outside.
You can also use the clipboard sharing app to grab text from your phone or tablet and paste it on the other device. This makes it easy to do more than one thing at once. The OPPO Pad Air changes the way you connect to the internet, making your digital life easier than ever.
Remarkable performance that powers every passion
With its 8 CPU cores and AI System Booster 2.1, the tablet is made to keep up with your busy life, whether you're a creator, a student, a gamer, a digital enthusiast, or a mix of all of these. It comes with the Qualcomm Snapdragon® 680 Chipset, which allows for long-lasting and smooth interactions. When you add more space and less stress to that, you can take your interests to new heights.
The OPPO Pad Air has a powerful 7,100 mAh battery that can keep up with your daily needs. This tablet has everything you need to work on important projects, watch up to 12 hours of 1080P HD movies all at once, or have productive Zoom calls. With the extra convenience of 18W Fast Charge technology, you can say goodbye to work delays and the worry that you'll run out of battery at a bad time.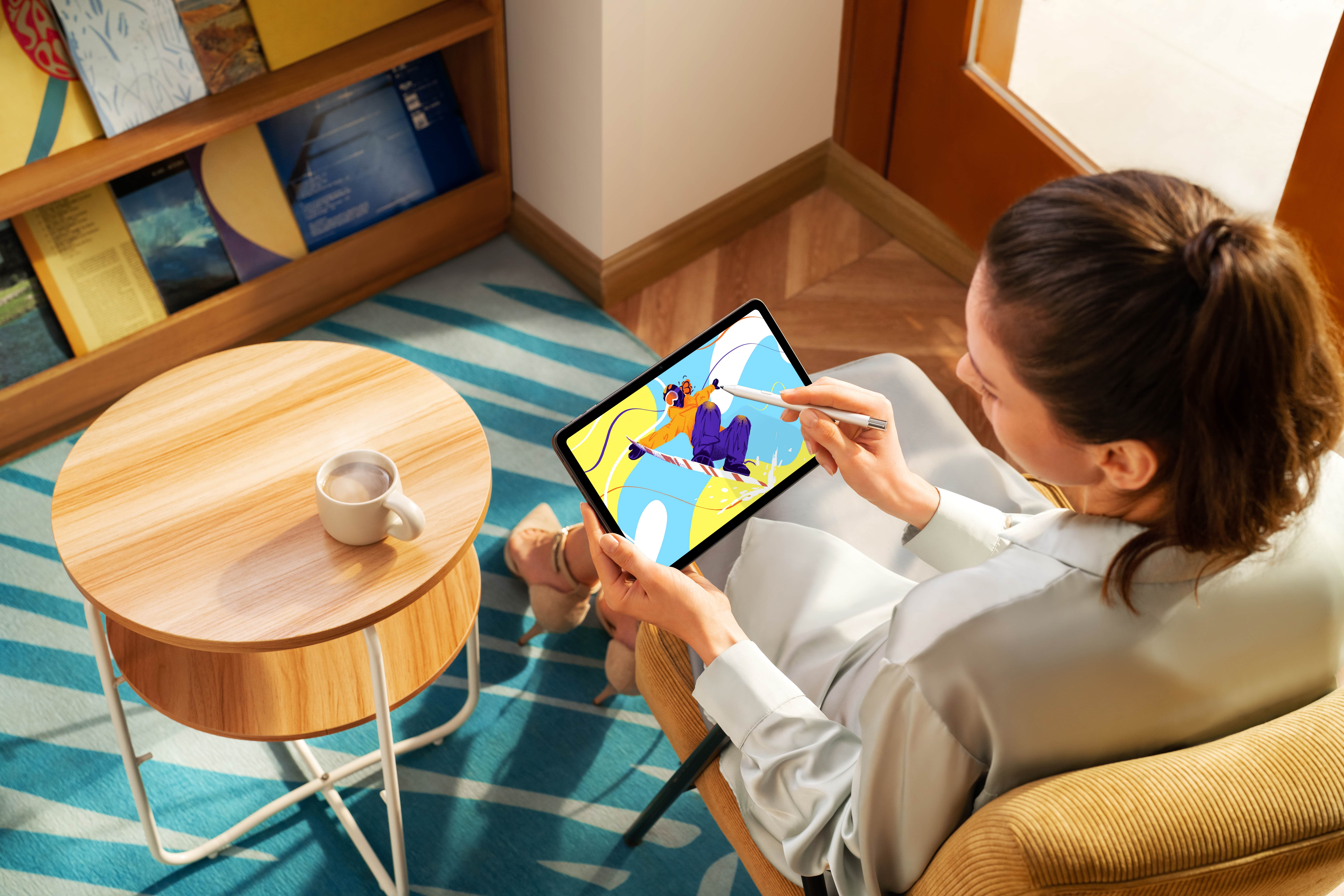 Powerful connection to accessories
But what's even more ready for you is the OPPO Pad Air smart stylus, which is here to capture your ideas effortlessly whenever the inspiration strikes. You can take down notes while the screen is off, switch between the brush and eraser with just a press of a button, and instantly pair it with the tablet. The best part lies in the joy that comes with its optimized stroke feel and the 60-degree tilt function. The 4,096 levels of pressure sensitivity and ultra-low latency mimics the control and grip of a regular pencil for an almost-real handwriting experience. And with a longer battery life and lasting standby time, the stylus can help you unlock more creative possibilities.
What a way to push the possibilities of your digital experience on-the-go! Truly, the OPPO Pad Air is an immersive powerhouse that surpasses expectations when you really need it. It's more than just a tablet–it makes for big everyday possibilities, thanks to its large screen, elevated design, performance, and enhanced functionality seamlessly packed in a lightweight body. Get it in Fog Gray with a 4GB+64GB storage capacity for only PHP 13,999 SRP or the new Purple variant with 4GB+128GB for just PHP 15,999!
To know more about OPPO Pad Air, visit OPPO Philippines' official website at www.oppo.com.ph/ or its official Facebook page at OPPO Philippines.