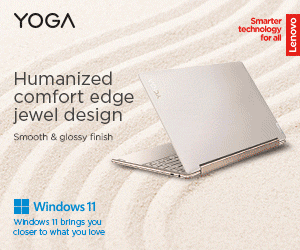 Realme 6 is already a jam-packed smartphone, its gaming-centric chip, quad-camera setup, and the 90hz display is a package you can't see in its price range. That means the Pro version has something inside it that is more powerful and we will tell you what you will miss if you didn't get the Realme 6 Pro.
Pros
90Hz smooth display
Six stuffed cameras
Stunning design
Equipped with Telephoto lens
Ultrawide selfie camera
Cons
It should be Depth, not Macro
A little bulky
Also Read: Top 5 Features of Redmi Note 9 and Note 9 Pro
Unexpected Design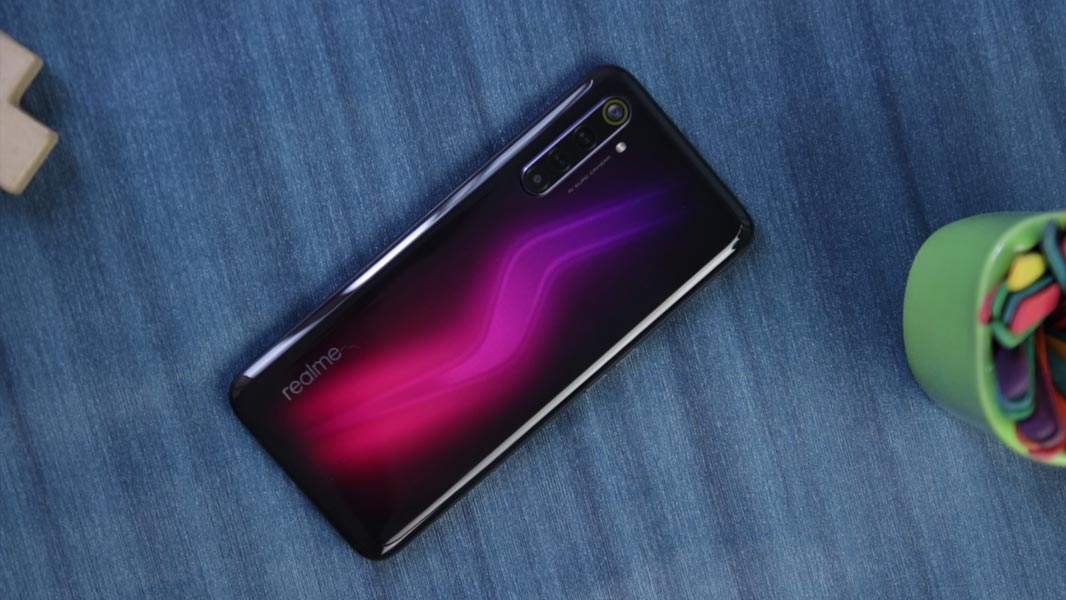 I personally love the design of this phone. It has a gradient holographic lightning pattern design that moves when you look at different perspectives. There are three different color variants of the Realme 6 Pro, Lightning Blue, Lightning Orange, and Lightning Red. What we got was the Lightning Red, the blue really felt like the exact color representing the lightning. Meanwhile, the orange variant is not available in the Philippine Market. The back is glass so it will be a fingerprint magnet, however, the vignette look of its design makes you think that it has no smudges until you look at it sideways. And that's a surprising feature.
Build
The back panel of the Realme 6 Pro is protected by Gorilla Glass 5 and it has the Realme's signature vertical camera module. The frame is made of plastic and on the left, we see the volume rocker with it is the Simtray which you can put two nano sim cards and a MicroSD card slot that supports up to 256GB.
Underneath is the speaker grill, USB Type-C port, microphone, and a 3.5mm jack. Heading to the right side is the power key that doubles as a fingerprint scanner while on top is a secondary microphone. On the front panel is a pill-shaped notch housing two selfie cameras and the screen is also protected by Gorilla Glass 5. It's a bit big and heavy but it feels compact and sturdy. The Realme 6 Pro also has splash resistant.
Smooooth Scrolling
This slideshow requires JavaScript.
The screen of Realme 6 Pro sports a 90Hz, 6.6 inches, FHD+ (1080×2400) IPS LCD. It has a 20:9 screen ratio with 399 PPI and with a screen-to-body ratio of 84.7%. It feels faster and smoother and because it has an IPS LCD, it is sharp and has a more color-accurate display. The 90Hz display is still pretty noticeable even after getting hands-on with 120Hz phones. It still feels fast and adds the Realme UI's fluid animation and you'll get flawless user experience.
Check out: Realme 6s Now Official: 90Hz, Helio G90T, and 48MP Quad-Cam for P11,000
This slideshow requires JavaScript.
There is a setting on the display where you can adjust from 90Hz to 60Hz if you do not want to use it. Right out of the box, the setting is on autoselect, which means that every time the app does not support 90Hz refresh rate it automatically switches to 60hz and that is a power-saving feature.
Hyperformance
Under the hood, Realme 6 Pro is powered by Snapdragon 720G with 8GB of ram and 128GB of internal storage. This chipset is really optimized for gaming. The graphics are at a higher clocked speed of 500MHz and the processor was made from 8nm power architecture. It also offers Smooth HDR Gaming Technology and the good thing about its chipset is its 6 low-performance cores that normally run if the task is not too heavy thus saving battery life.
This slideshow requires JavaScript.
In terms of gaming capabilities, the Realme 6 Pro can easily run graphics-intensive games at 1080p resolution in high settings. We tested some games and in Call of Duty you can maximize the settings and you'll get 98% stability. PUBG mobile on the other hand only has the option to choose HD with High framerates but with 98% stability. We also tested Cyber ​​Hunter with the option to choose 90FPS locked on medium quality and it is 98% stable. Maxing out graphics gives you 40fps at 80% stability so the best settings are in high quality to achieve at least 98% stability.
This slideshow requires JavaScript.
Realme 6 Pro runs on Android 10.0 with Realme UI on top. The phone can detect 5G Wi-Fi and that's a plus point for this device. Like the vanilla version, it comes with Realme UI features such as Dark Mode, Smart Sidebar, 3 finger screenshots, Split-screen, One-handed mode, and more.
Also Read: Realme 6 Pro vs Samsung Galaxy A71 – In-depth Comparison Breakdown
30W Fast Charging
The Realme 6 Pro offers a 4300mAh battery with 30W Vooc 4.0 fast charging. We drained the battery by playing demanding games straight away. Battery drops from 100-0% in 7hrs and 39mins. While using it daily with just scrolling through social media and playing some games, the battery was depleted in 36hrs. In terms of juicing up the 4300mAh, it only took 59mins to fully charge thanks to its 30W fast charge.
Dolby Atmos
This slideshow requires JavaScript.
The Realme 6 Pro has a single bottom-firing speaker, it has a decent sound with no distortion of sound even at max volume. It also produces nice and bassy quality. And the good thing is that it has Dolby Atmos speaker software that optimizes sound quality when listening to music while on headphones.
Check out: Top 5 Electric Scooters to Buy in the Philippines
Six-Eyed Beast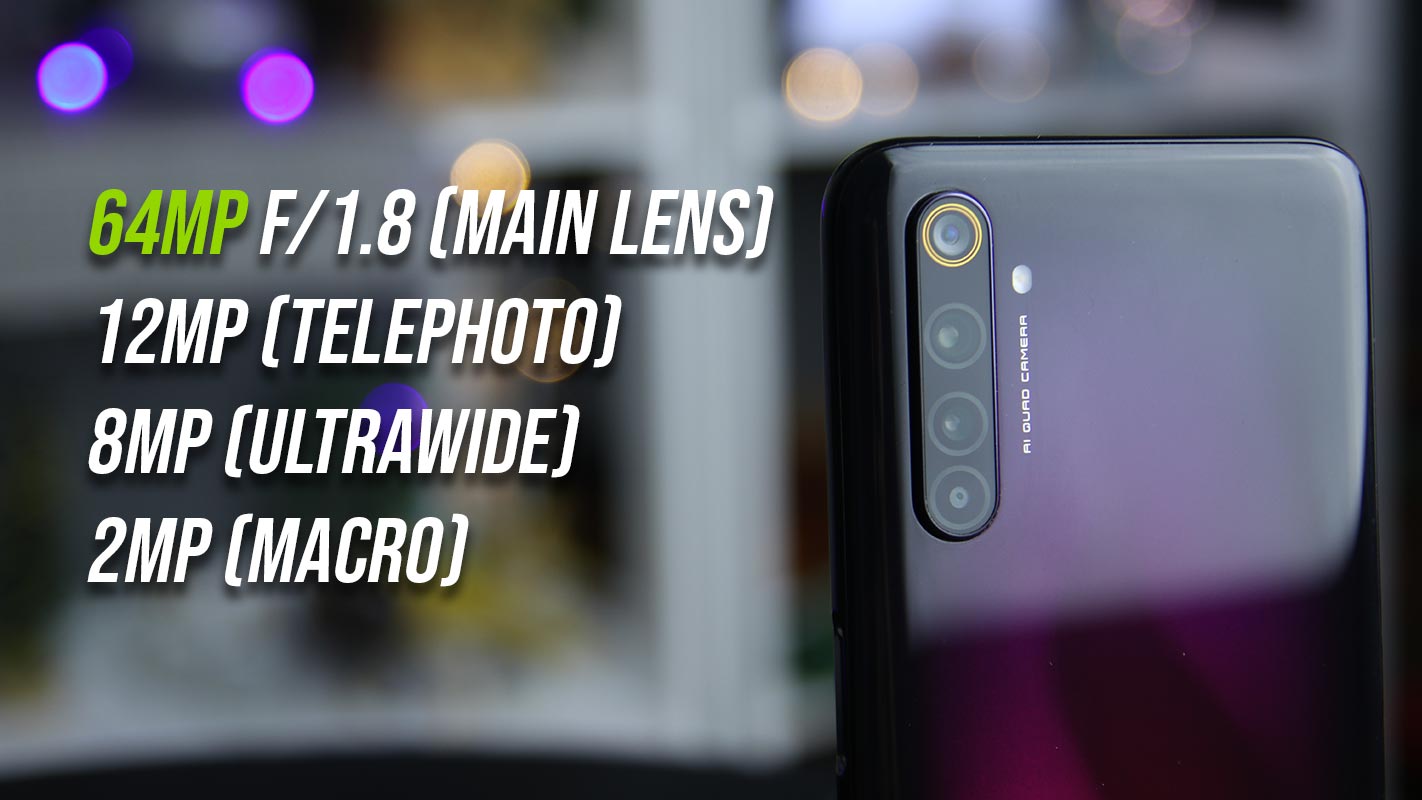 Wait what? The camera section is in the last part? Yes folks, the main attraction here is the Realme 6 Pro's six cameras. Mobile Photographers, Mobile Filmmakers, and Vloggers, heads up! There are tons of features you can find in the Realme 6 Pro and it has amazing camera versatility
Let's start with the 64MP Samsung GW1 Main Camera
It has fast autofocus thanks to the Super-PDAF which utilizes a special oval lens that covers two pixels used for phase detection. It easily handles a high dynamic range and has a great contrast with minimal saturated images. In terms of lowlight shots, it captures bright photos even in a limited light source environment. Normal shooting is binned down to 16MP and the option to shoot at 64MP mode is sitting next to portrait mode.
Turning on both HDR and Chroma Boost will give you more balance exposure and saturated photos.
Enabling Ultra Dark Mode will produce brighter pictures and even handheld shooting, the pictures never become blurry. It also has a feature called Tripod Mode that captures a 30-second long exposure shot for better and brighter images.
Telephoto
The telephoto lens is what's missing in the vanilla version. Telephoto's 12MP f/2.5 lens can zoom up to 2x optical zoom and 5x-20x hybrid zoom. The 2X zoom has the best quality while the 5x zoom is somehow decent but has some grains. The lens also has a PDAF system with minimal stabilization to aid your shots.
This slideshow requires JavaScript.
Ultrawide
The 8MP Ultrawide lens has a 119° field of view. Handling exposure is great it doesn't get overly overexposed and turning on HDR will give more clarity to the image. The downside is, occasionally develops Fringing especially if the scene has a very strong bright-dark contrast area. But it's easy to fix via some third-party apps. Just don't take overexposed photos to prevent this from happening.
This slideshow requires JavaScript.
Macro
Switching to 2MP macro mode, it still gives a nice color and contrast but it does get a bit grainy. It is advisable to shoot in a well-lit environment that does not hinder the light source as you go 4cm near the subject.
This slideshow requires JavaScript.
Portrait Shot?
Realme 6 Pro doesn't have a portrait lens so that means this next shots is completely AI-assisted. And we're pretty impressed, it achieved background separation with at least 90-97% accuracy and it also handled HDR quality.
This slideshow requires JavaScript.
Selfie
Switching to the front camera, the 2 cameras consists of 16MP Main + 8MP Ultrawide. The 16MP selfie camera produces a beautiful skin tone and holds a high dynamic range evenly. The beauty enhancement feature was able to make my face smooth while keeping it sharp at the same time. The background separation from the subject is great but not the best as it doesn't detect some frizzy hair.
This slideshow requires JavaScript.
Ultrawide Selfie
The Ultrawide selfie camera is a bit overexposed but at a certain angle, the image can have a balanced exposure with +1 EV. It also has the option to enable HDR mode for better-balanced exposure.
This slideshow requires JavaScript.
Camera Features
Expert mode – Expert mode has tons of features, you can switch between ultrawide and telephoto while managing shutter and ISO. The shutter speed can go from 1/8000s to 32-seconds while the ISO can range up to 3200. And the most important part of shooting in expert mode is the option to shoot on Raw. Which will help you later in post. Raw photos will give you flexibility in photo editing.
This slideshow requires JavaScript.
4K Video recording -The Realme 6 Pro can shoot in 4K with 30frames and [email protected] 4K and 1080p/60fps have stabilization but the video is cropped-in to get that gyro-EIS stabilization.
This slideshow requires JavaScript.
Ultra Steady- This is a feature where video settings automatically switched to [email protected] to get that smooth stabilization. While the Ultra Steady Max will give you a gimbal-like, chicken head stabilization at 1080p/30fps with no crop.
This slideshow requires JavaScript.
Live Video Bokeh – This is a video version of the portrait mode where the sensor detects your face and then it separates you into the background by giving it a blurry scene and it's pretty cool.
This slideshow requires JavaScript.
Super Slow Motion – There are two options to record slow motion with the Realme 6 Pro, one is shooting at 120fps which will record the slow-motion at 1080p quality. Then the next, 240fps which will record the slow-mo @ 720p quality. So you better pick your ideal slow-mo effect.
This slideshow requires JavaScript.
This doesn't end here let's switch to the front-facing camera
Front Camera Ultra Steady  – Now with the selfie shooter, you can record a 1080p video clip with Ultra Steady on, and it makes your video stabled. This is a great feature for aspiring mobile vloggers out there as it reduces the shake of your footage.
This slideshow requires JavaScript.
Front Live Video Bokeh – The feature is the same as the rear but this time in the selfie cam. It provides an impressive bokehlicious selfie video that is awesome and it adds more gimmick.
This slideshow requires JavaScript.
Video Beautification – Records your selfie video while beautifying your face this was very useful for me since I have a lot of zits.
This slideshow requires JavaScript.
Selfie Slow Motion – This by far the best feature on the Realme 6 Pro. It records a selfie slow-motion footage and it's quite surprising. Unlike the vanilla version that records selfie slow-mo at 720p resolution, Realme 6 Pro records 120fps slow motion on a 1080p quality. It was by far the best feature we've seen in this phone. Seeing this feature in the upper midrange tier is a "Wow factor" for us. And that wraps our camera section.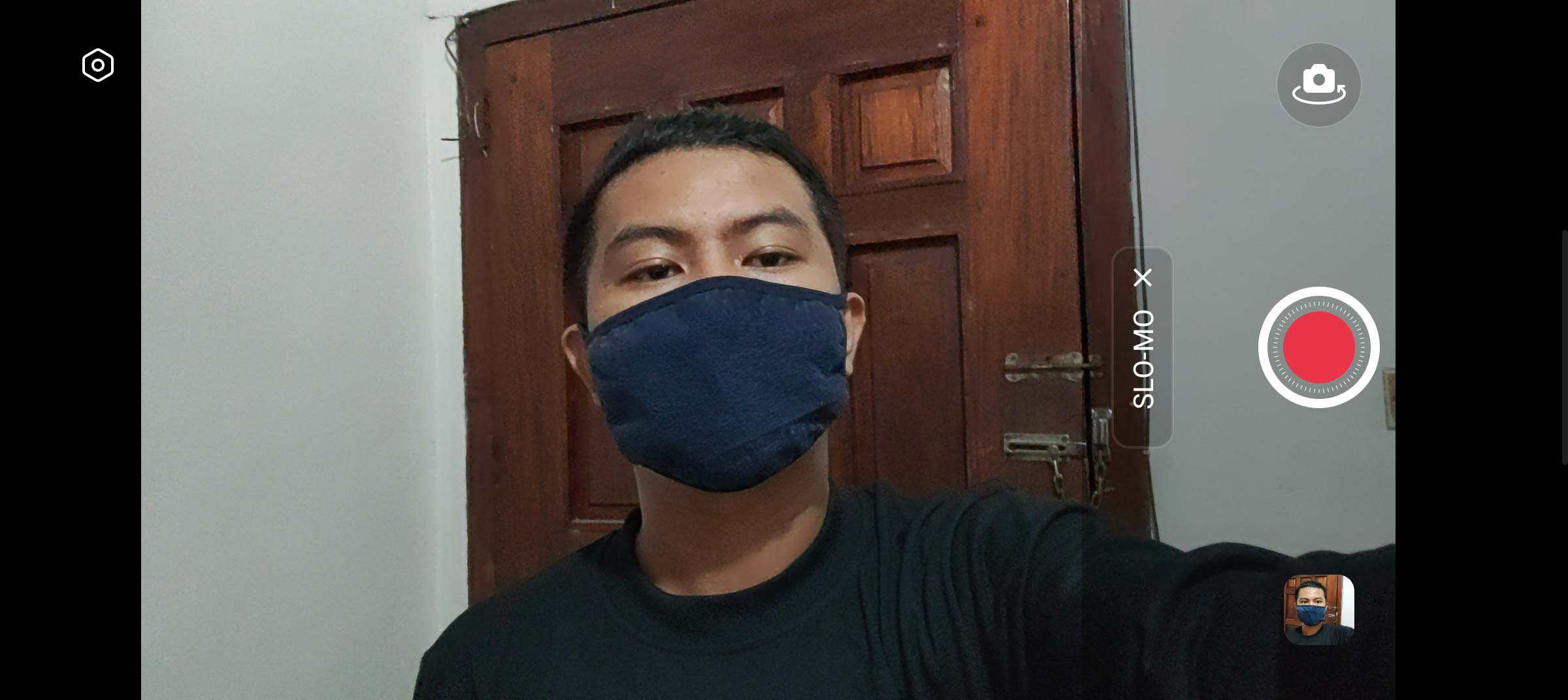 Conclusion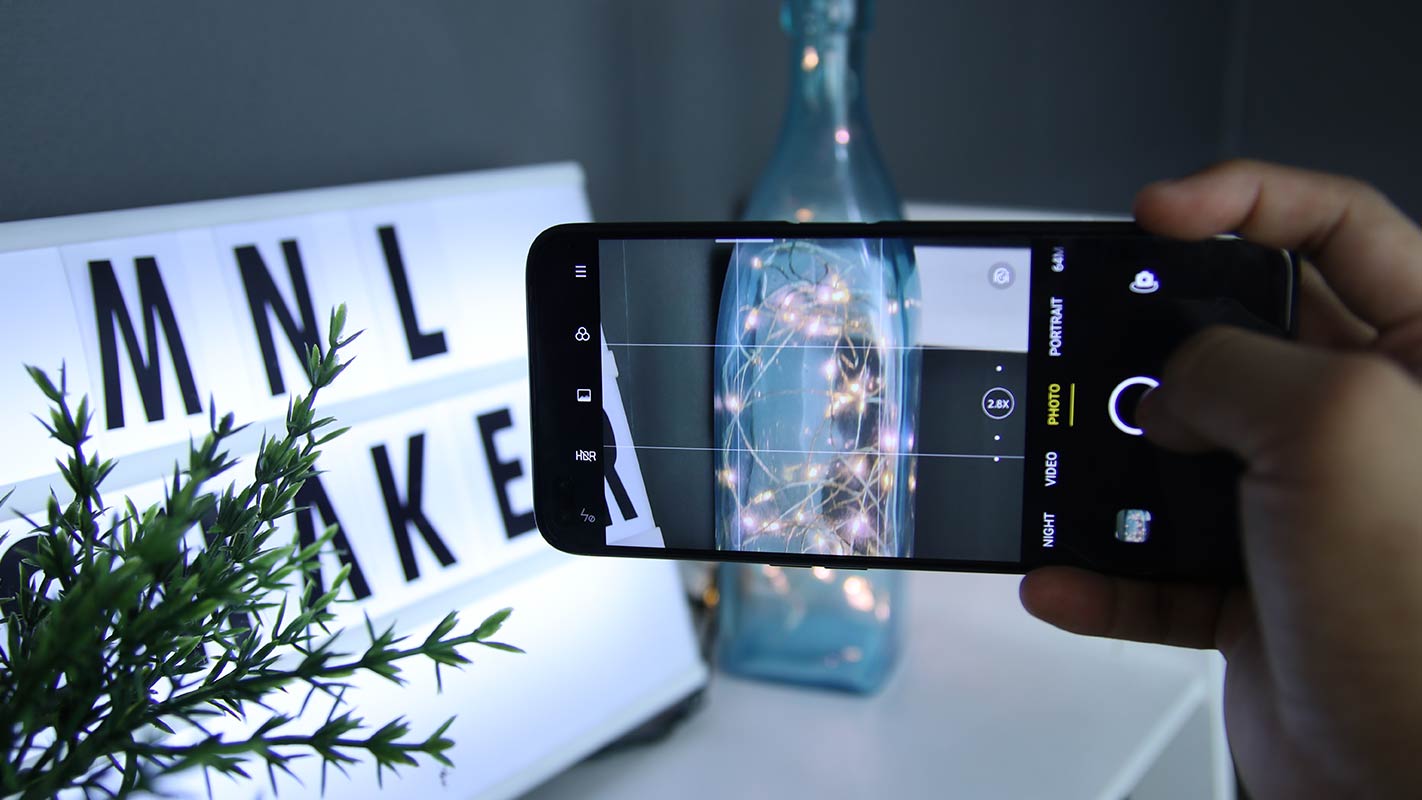 So all that package is inside this upper-midrange smartphone. We were surprised when we first had the first impression on this device. Vloggers will totally love it. Mobile Filmmakers will surely get an eye on this device. And that is why some communities ask why this phone is a bit costly. Well for the price of P16,990 you will get a versatile camera feature, a gaming-centric chip for FHD+ display, and a 90Hz refresh rate. Price over specs is an all-rounder check in this device.
Read more: Realme 6 Full Review – It's Better than Pro version!
Specification
| | |
| --- | --- |
| | Realme 6 Pro |
| Design | |
| | 202g |
| | Glass Back |
| | Splash Resistant |
| | Gorilla Glass 5 (front and back) |
| | Lightning Blue, Lightning Orange, Lightning Red |
| Display | |
| | 6.6 inches IPS LCD |
| | 1080 x 2400, 20:9 |
| | 84.7% STB |
| Camera | |
| | 64MP f/1.8 (Main) |
| | 12MP f/2.5 (Telephoto) |
| | 8MP f/2.3 (Ultrawide) |
| | 2MP f/2.4 (Macro) |
| | [email protected], [email protected] gyro-EIS |
| Selfie | |
| | 16MP f/2.1 |
| | 8MP f/2.2 (Ultrawide) |
| | [email protected] |
| Performance | |
| | Snapdragon 720G (8nm) |
| | Adreno 618 |
| | Android 10, Realme UI |
| | 8GB Ram, LPDDR4 |
| | 128GB, UFS 2.1 |
| | expandable via MicroSD |
| Battery | |
| | 4300mAh |
| | 30W Fast Charging |
| Features | |
| | Gyroscope |
| | Wi-Fi 802.11/ 5G wifi |
| | USB Type-C |
| | 3.5mm Jack |
| | Bluetooth 5.0 |
| | Fingerprint (Side-mounted) |
| | Face Unlock |
| | |
| Price | |
| | P16,990 (8GB/128GB) |