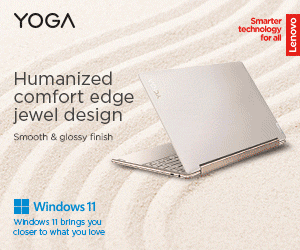 Over the past years, Realme started using the Snapdragon 720G on their upper midrange devices from the famous Realme 6 Pro to Realme 7 Pro. Now they still incorporate the chipset on their latest successor–the Realme 8 Pro. After I heard the official specs I wonder if the Snapdragon 720G still enough to handle games in 2021 and the 108MP megapixel of its main camera sensor.
As I compared it to its predecessor, specs-wise, the only increment I saw was the main camera sensor, the rest is quite a bit of a downgrade from the charging and selfie camera. But what else can this phone offer? Read along.
Pros
108MP camera sensor
Tons of Camera Features
power efficiency
clean and light UI
Cons
1 yr old processor
Higher charging time
no 5G
READ: Lenovo IdeaPad Slim 3i, Slim 5i Pro With 11th-Gen Intel CPU Start at ₱39,995
Design
First things first, even without drastic improvements, the design is way different from its predecessor. Our device is Infinite Blue with the design of the back being eye-catchy. It has a gradient look with a sand-blasted-like finish and a reflective "Dare to Leap" catchphrase engraved on its back. You can put a case if the large text bothers you. Meanwhile, Realme 8 Pro is 8.1mm thick and is easy to hold with a compact feel at 176 grams. It does come with a headphone jack but as usual, there's no earphone included in the box.
This slideshow requires JavaScript.
Around the frame, on the right, the volume keys and the power/lock button sits while on the top left is a simtray with two nano sim cards and a MicroSD card that expands up to 1TB. Up top is the secondary microphone and at the bottom are the 3.5mm headphone jack, main microphone, USB Type-C port, and a single bottom-firing speaker.
Display
This slideshow requires JavaScript.
The Realme 8 pro sports a 6.4-inch Super AMOLED FHD+ display and it has similar specs to its predecessor. The bezels are a bit thin and have a slightly thick chin. On the top left is a punch-hole cutout that houses the 16MP selfie camera. The fingerprint scanner is under the display since it is an AMOLED panel.
The colors are punchy and contrast isn't bothering. The viewing angle is also great with no color shifting when viewed at a narrow angle. It has a peak brightness of 1000nits in auto mode and it is a perfect value for outdoor use. With the latest competitors boasting a higher refresh rate plus AMOLED screens, Realme 8 Pro only has 60Hz but it has a 180Hz touch sampling rate, making its touch sensitivity responsive to gaming and browsing.
READ: LG Pay Will Be Discontinued This Year
Camera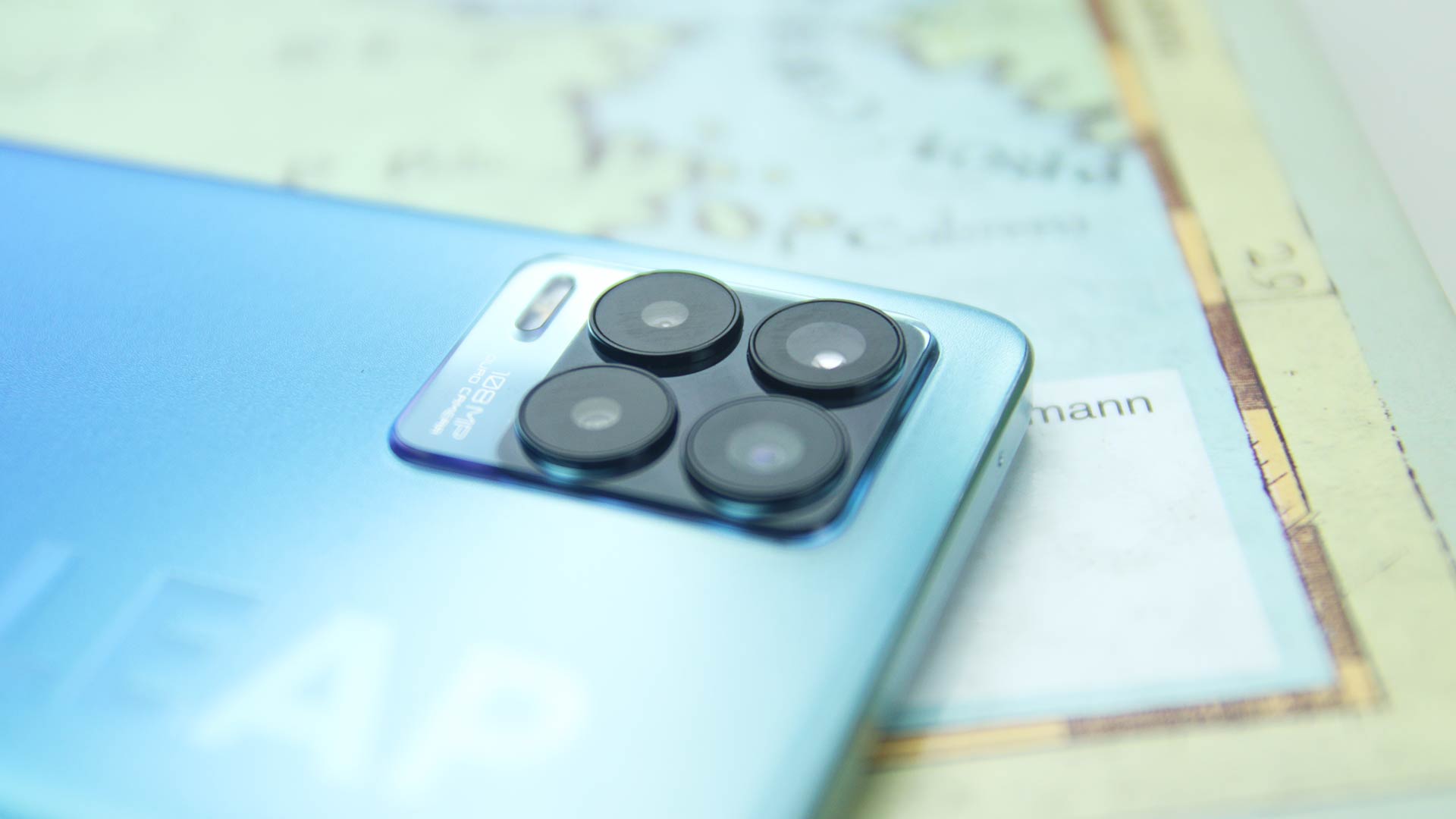 The Realme 8 Pro is consists of four rear cameras in a rectangular-shaped camera module. The protruding camera lenses consist of a 108MP F/1.9 main cam, which is backed with a Samsung HM2 camera sensor. 8MP Ultrawide, and 2MP for the depth and macro. There's also a led light below and some texts.
The main cam uses 9-in-1 pixel-binning technology and the output is binned down to 12MP. It is to save space and to produce brighter and detailed images. The output of the main cam is great. Images are vibrant, sharp, and with good details.
This slideshow requires JavaScript.
With HDR off colors are still good, but shadows are deep reducing details, highlights are also a bit blown out. With HDR on colors become saturated and blacks and highlights become balanced.
This slideshow requires JavaScript.
Realme 8 Pro uses Samsung's HM2 camera sensor and thanks to it, details are still visible no matter what the lighting environment is. At low light, outputs are grainy but colors and details are still visible. Night mode takes around 2 seconds or so to capture and with three to four seconds of process. In the processing phase, you can freely move the device. Exposure is lifted when using night mode with good color management although oftentimes images tend to have softness due to noise reduction.
This slideshow requires JavaScript.
Switching to Ultrawide, unlike the vibrant colors on the main cam, ultrawide oftentimes output saturated photos. When the sky's highlights are bright, colors become saturated and it introduces color fringing as well. However, the shadows aren't that deep and details are still preserved.
READ: Samsung Display to Manufacture OLED Displays for Google, vivo, and Xiaomi
This slideshow requires JavaScript.
Heading to portrait mode with the help of the 2MP depth sensor. The results are great. Subject to background separation is accurate, color reproduction is good, and highlights are not blown out.
This slideshow requires JavaScript.
For its 2MP macro, details are visible but there is some noticeable distortion, and colors look pale. So if you are going to do some macro photography I would suggest going for the 3x zoom, as it shoots even closer and shows good colors/details but the field of view is narrower.
This slideshow requires JavaScript.
Switching to its front cam, it outputs true-to-life colors, highlights are not that distracting, it still has details and the skin tone is almost true to life. Shadows on the dark parts are also detailed.
As for video recording, the Realme 8 Pro can record videos up to [email protected] which means it can be used for advanced editing and shooting high-quality videos. It can also shoot [email protected] and [email protected]. Exposure value is great and balanced there is no drastic change in highlights and shadows. If you want to watch the sample click our camera review video above.
READ: Redmi Note 10 Pro vs realme 8 Pro Specs Comparison – Budget 108MP Phones!
This slideshow requires JavaScript.
Realme 8 Pro comes with tons of camera features as well. The neon portrait and dynamic bokeh add a stylish bokeh to your portrait photos. It also has a tilt-shift for miniature effect and a Starry mode that will take a five-minute capture time to output a bright and starry sky.
This slideshow requires JavaScript.
For its videography, if you decided to shoot a short film or cinematic montages, it has a movie mode that acts as a pro mode for video recording. It also a dual-view mode for vlogging, starry time-lapse video to see star trails but with at least 1hr recording time. Realme 8 Pro also comes with Ultra Steady mode which is available only in [email protected] and Ultra Steady Max at [email protected] And a slow-motion up to [email protected] and [email protected]
Performance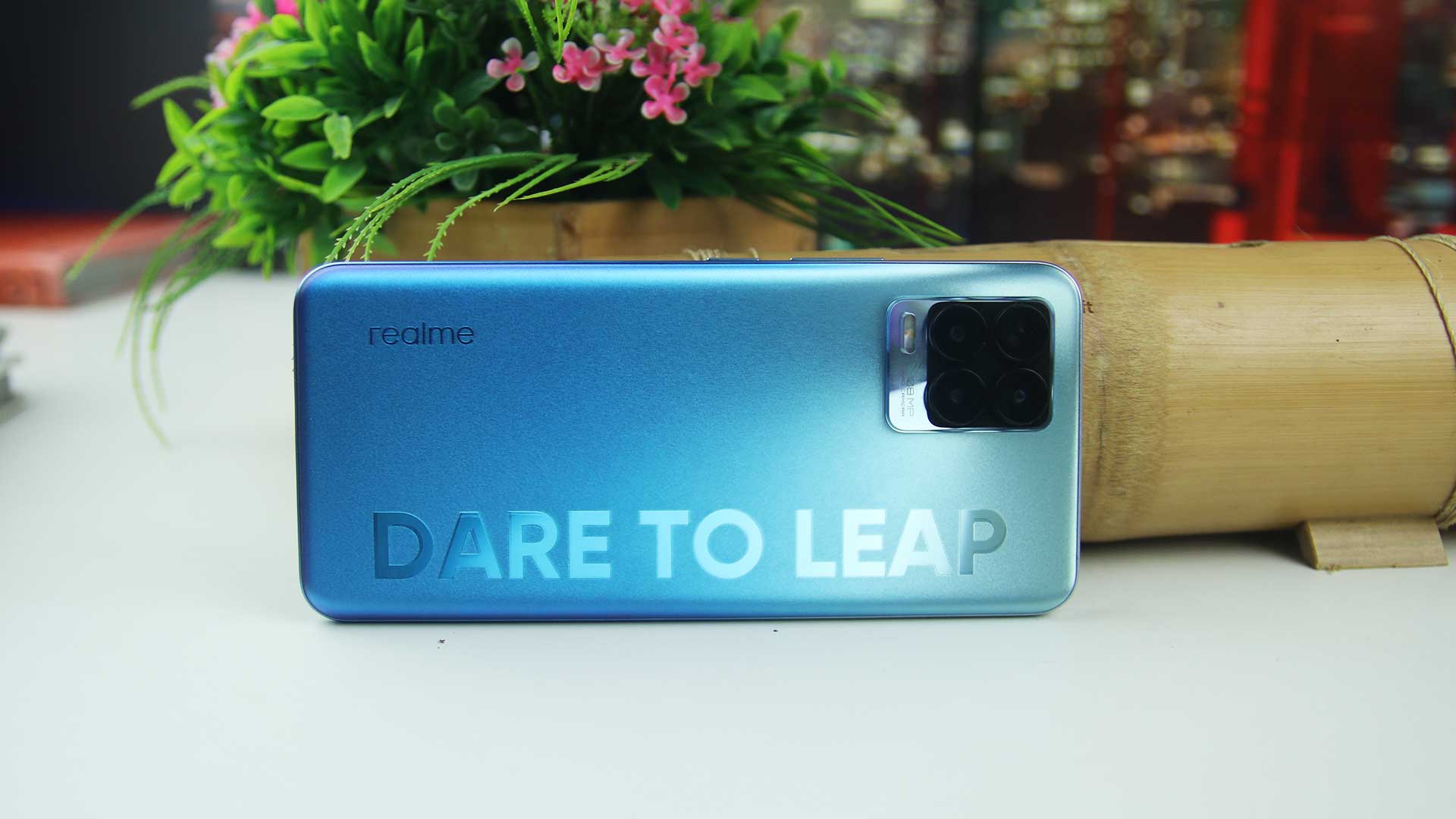 Now unto its performance, inside the Realme 8 Pro is powered by a one-year-old processor–Snapdragon 720g (8nm) with 8GB of ram and 128GB internal storage. It is a gaming chipset and it is a famous chip on the Realme 6 Pro and Realme 7 Pro. It still handles the 108MP very well and gaming still provides satisfaction to users.
This slideshow requires JavaScript.
Gaming on its GPU clocked at 750mhz is entertaining, it still has the game launcher with an option to choose competition mode. This will maximize the potential power of the CPU and in our gaming test, it has great results. Watch it here.
This slideshow requires JavaScript.
For its software, out of the box, it runs on Android 11.0 with Realme UI 2.0 on top. Realme UI 2.0 is still a lightweight UI with more personalization features and optimization. Browsing is stutter-free and apps like Instagram, Tiktok, and Snapchat are very handy to use. The camera works fine on all apps we mentioned.
For security, the fingerprint scanner is accurate and fast while the face unlock feature can still detect your face even with low light scenarios although it isn't 100% accurate.
READ: Redmi Note 10 vs realme 7 Comparison – It's A Close One
Battery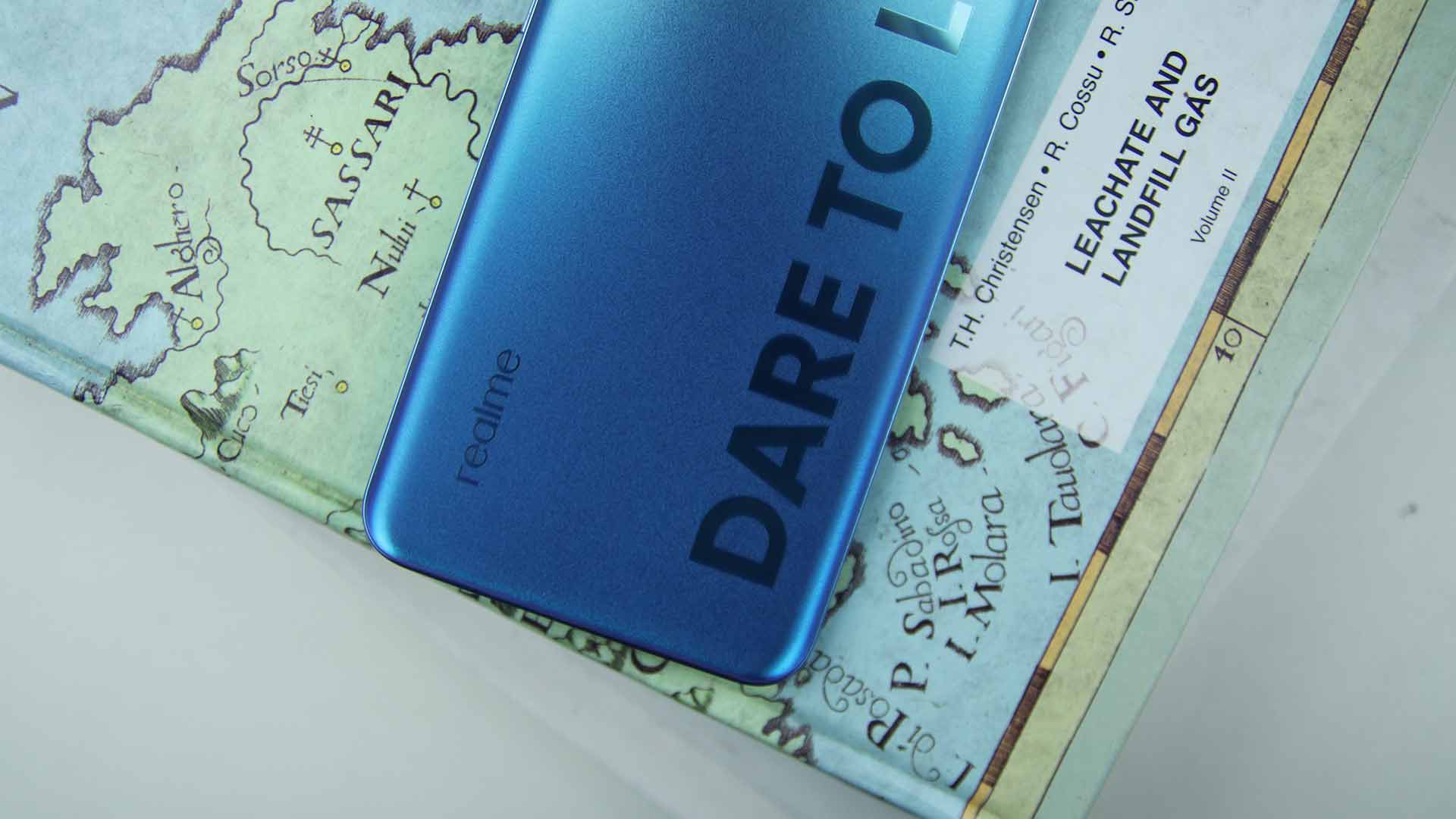 The battery is backed by a 4500mAh power battery paired with a 50W Super Dart charging. The charging wattage is considered a decrease from 65W of the Realme 7 Pro.
We tested charging the device from 0 to 100 percent and it took around 50 minutes. 13 minutes higher than its predecessor. Still, the power-saving AMOLED display, plus the power-efficient 8nm process is like its vanilla version with a 5000mAh battery and on our gaming test, it took 2hours and 30 minutes of gaming, from 100 percent battery down to 71 percent. That means that the chipset played a big part in its strength and weaknesses.
Overall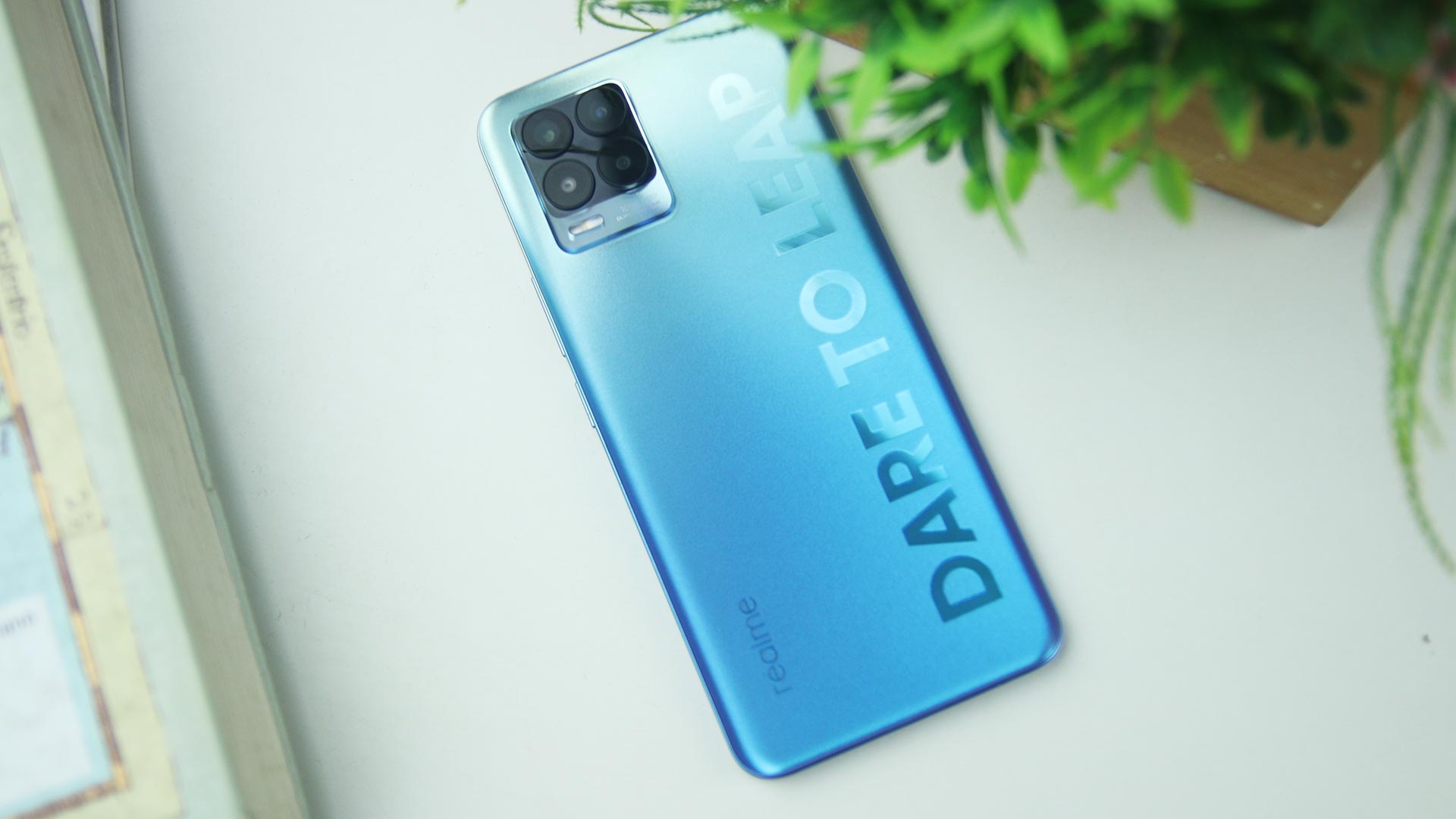 The Realme 8 Pro has some disadvantages and if you read our review of its vanilla version, gaming is more optimized than the pro version. But for the price of P16,990 (8GB/128GB), it can still play esports titles and the Snapdragon 720G still packs a punch on its gaming performance without the 5G. Meanwhile, on the camera side, thanks to the HM2 sensor, it helps process the image in intense lighting and low light. The camera features are useful and entertaining and all I can see is the huge improvement in its camera.
A higher refresh rate plus an AMOLED panel is the best on the display right now. But Realme 8 Pro isn't capable of that and charging time is a bit of a downer. So if you want to sacrifice it for the two main specs–Camera and Performance–Realme 8 Pro is a perfect choice.