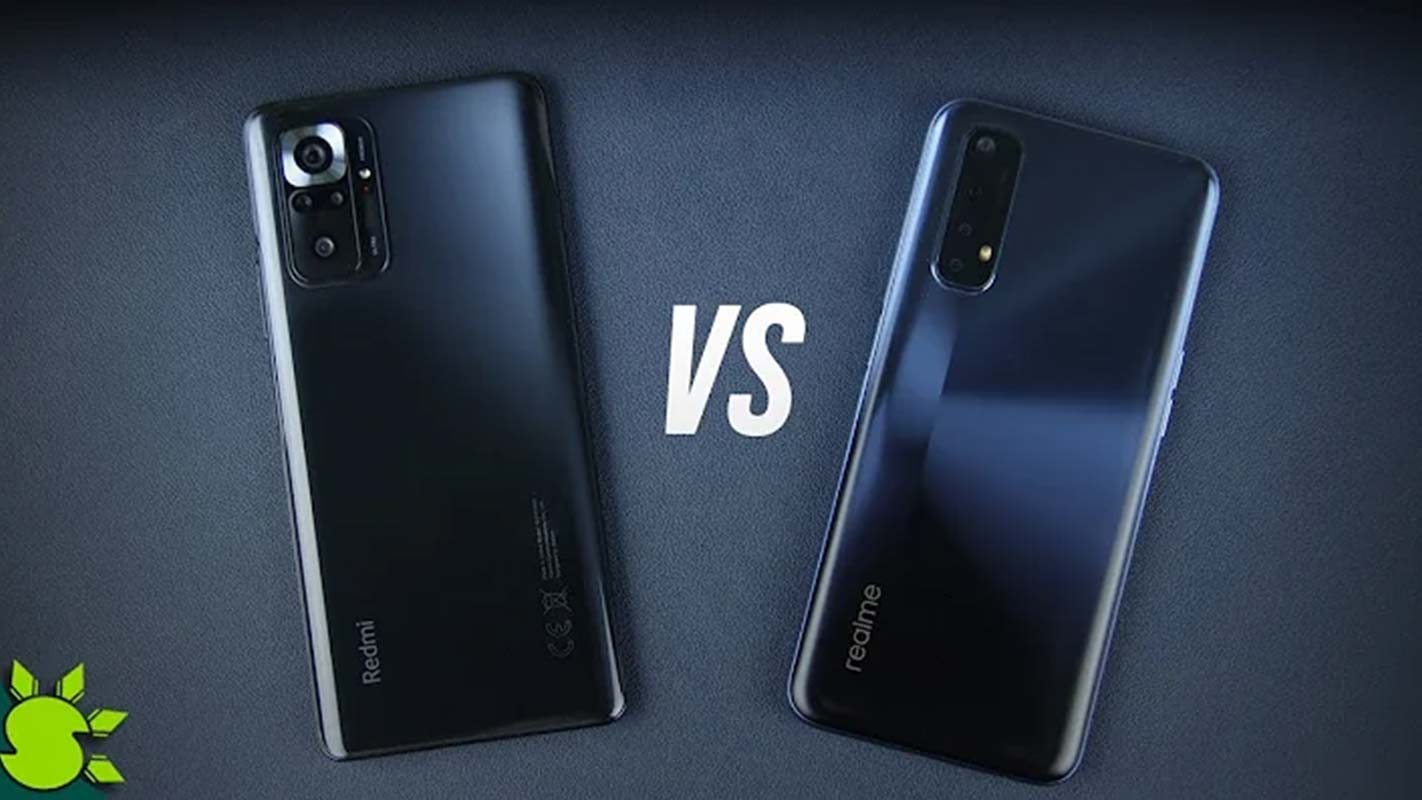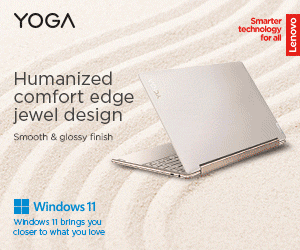 While the camera and performance are the main attractions of a smartphone, one of the things you should also consider when buying a phone is the display panel. Is it efficient? Does it give you punchy colors? Using it for watching Netflix especially with HDR certification, or just to please yourself with bright colors during intensive gaming, will affect your satisfaction when you use your phone.
Nowadays, we have two main display competitors–the IPS LCD and AMOLED. We know for a fact that AMOLED displays are good to the eye thanks to the punchiness of colors and a more battery-efficient output. But is having a 120Hz refresh rate really better than the 90Hz? And is the AMOLED really the best display for consuming videos and playing games? In this article, we will show if upgrading to the Redmi Note 10 Pro with 120Hz AMOLED is really worth it over the realme 7 with a 90Hz LCD.
READ: OPPO Launches Crystal Silver Version of the OPPO A94!
Intro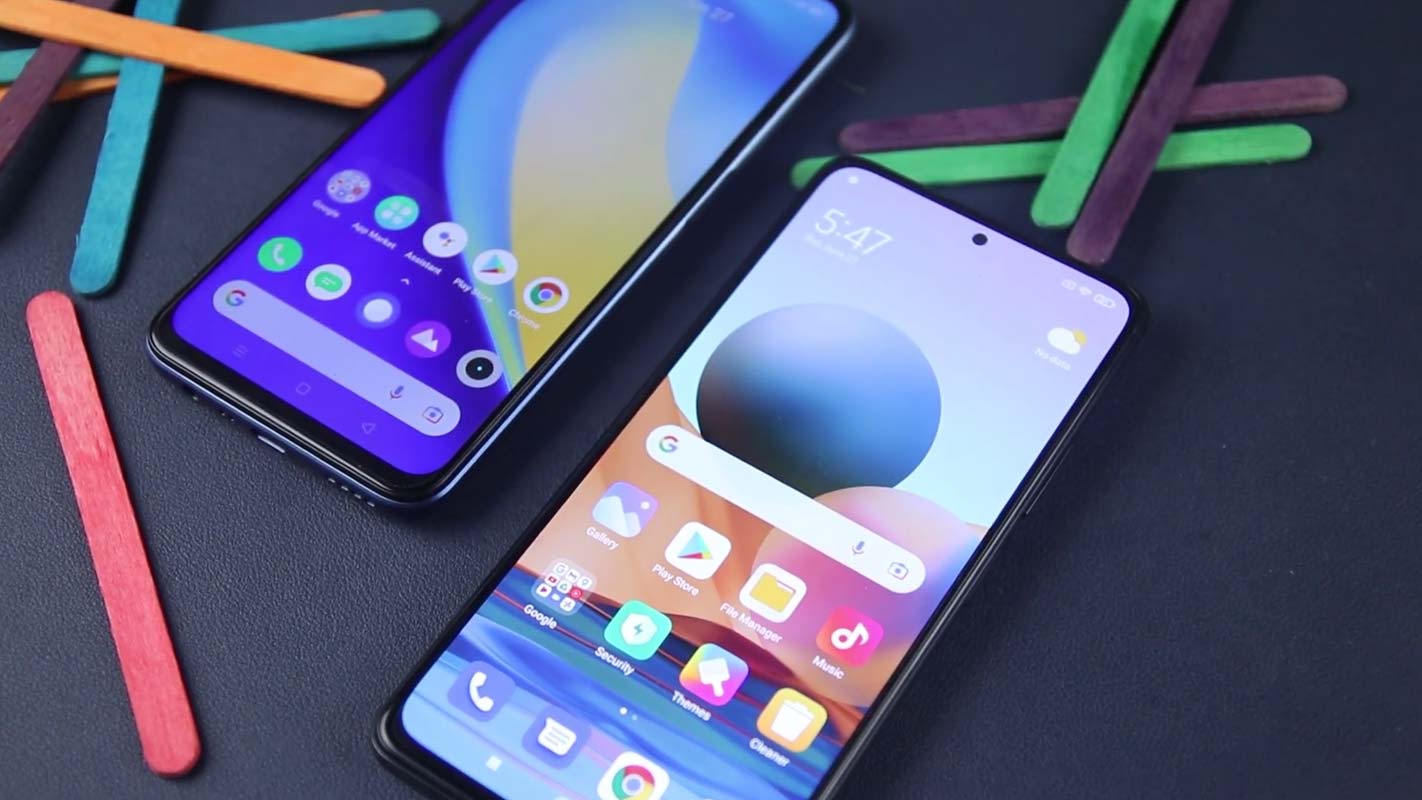 First of all, what are the features that you consider when it comes to buying a smartphone? Do you prefer a better display? gaming performance? camera features? Or camera quality? Well, it doesn't matter because all of us are looking for the best of the best feature on a smartphone for the price.
Insert the Redmi Note 10 Pro, it's the first Redmi Note series to feature a 120Hz fast and fluid AMOLED display along with an enormous 108MP main camera–both features are new even on the entire mid-range phones found in the market as of this writing.
Design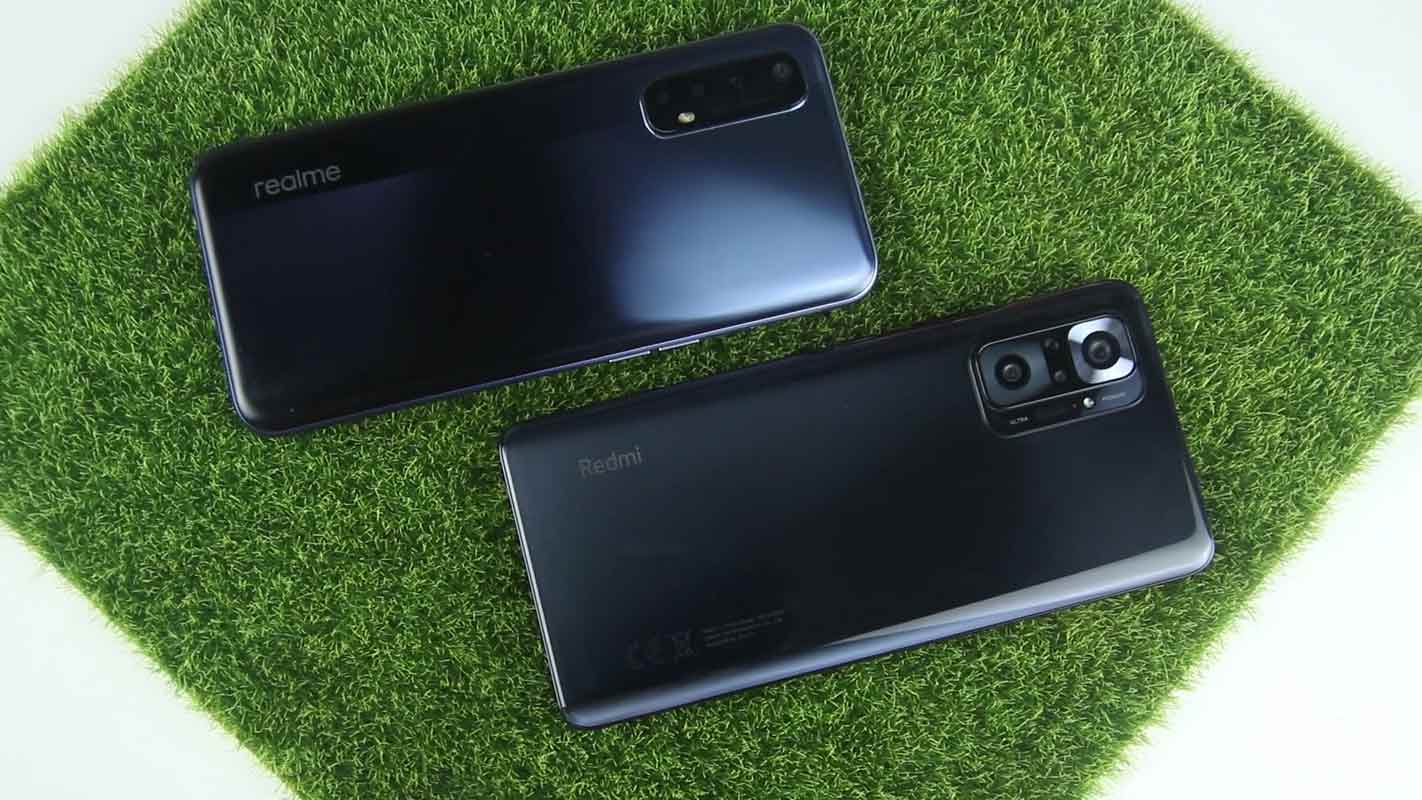 Along with the top-notch key features, the Redmi Note 10 Pro also has a flagship-level design. Putting side-by-side against the Realme 7, the Redmi Note 10 Pro looks premium and solid, thanks to the Gorilla Glass 5 protection. It is also thinner at 8.1mm versus the 9.4mm the realme 7. The Redmi is also utilizing an arc-side fingerprint sensor on the right side and dual speakers at the bottom.
The realme 7, however, has a minimalistic design with an attractive pattern combined effectively with its camera island despite the plastic body. No doubt we prefer the glass over the plastic design here.
READ: 5 New Movie Releases in July 2021
Display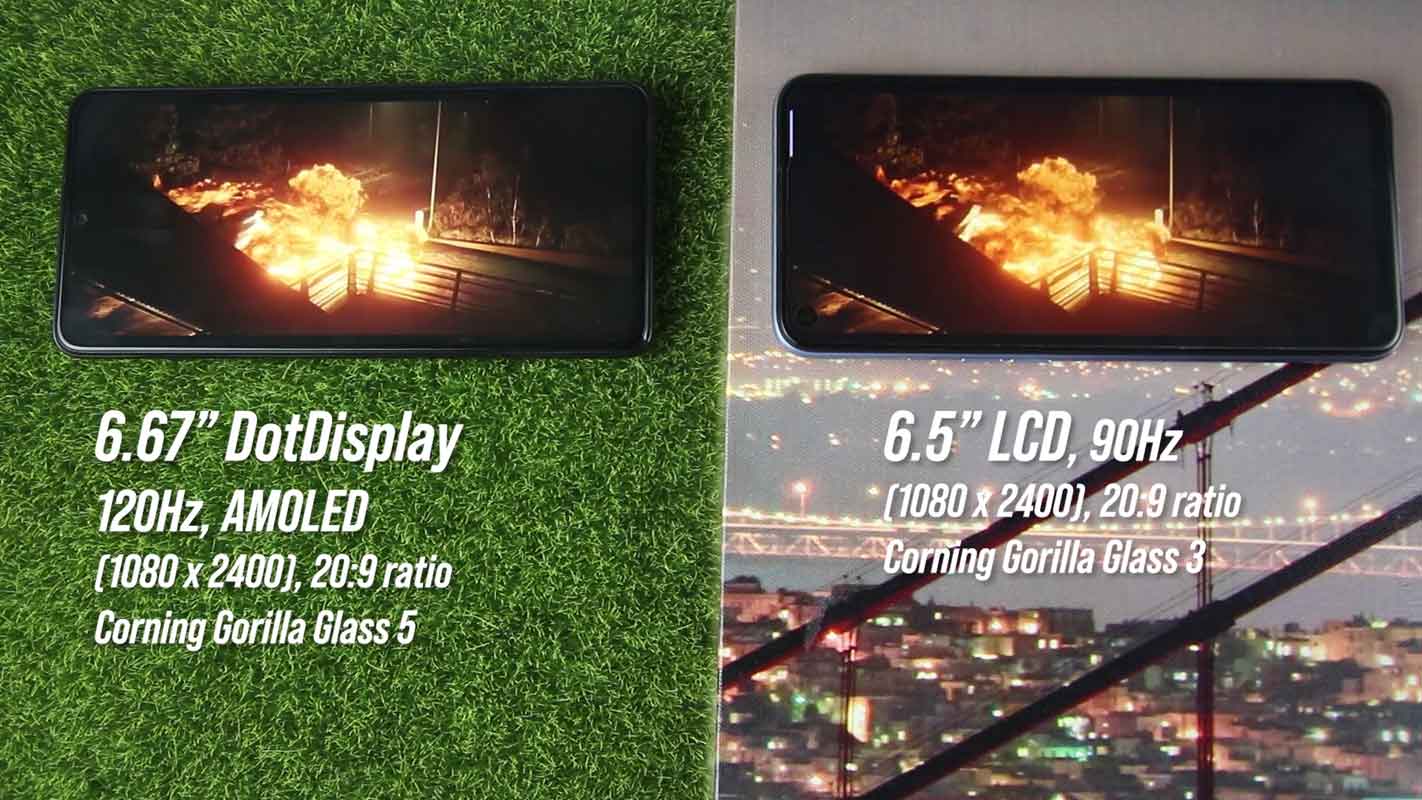 We know that IPS LCD offers a few advantages like true-to-life colors compared to AMOLED, however, smartphone brands favor the AMOLED and OLED displays more today. They also pack plenty of features on the display for better color controls. They keep improving and still provide better viewing and experience in the long run.
The latest Redmi Note 10 Pro is the latest proof that AMOLED will be prominent in the future. Xiaomi has improved not only the punchy colors and good viewing angles, but also the comfort when binge-watching on Netflix and with longer on-screen time like e-book reading.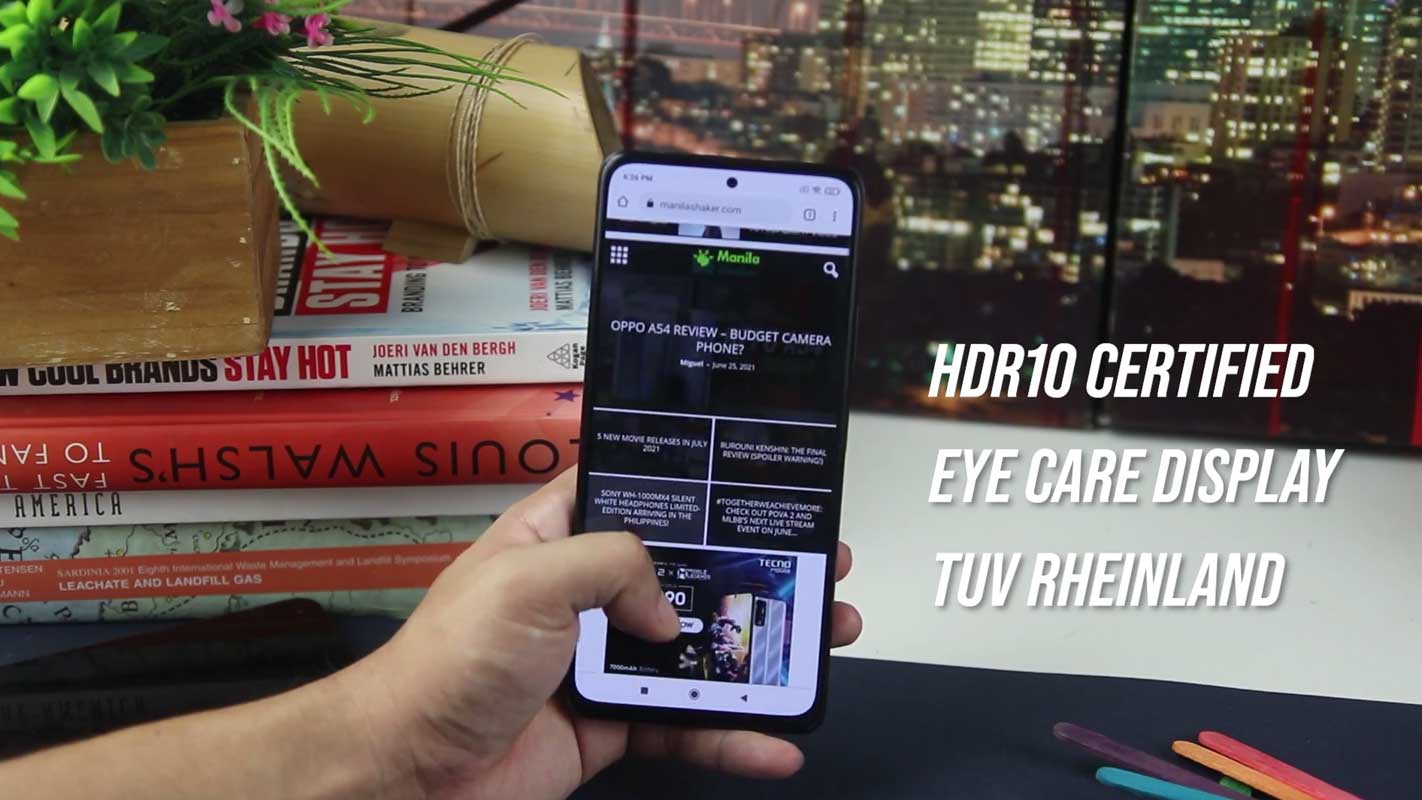 Aside from that, the Redmi Note 10 Pro is HDR10 certified with Eye Care Display and TUV Rheinland low blue-light certification for lesser eye fatigue during a longer period of using the smartphone. There is also an exclusive Reading Mode 3.0 and Sunlight Mode 2.0 for reading and outdoor use, respectively. And besides, I found Redmi note 10 Pro with an option to reduce the vibrance of the display means that it could work both ways as a color-accurate panel or an entertaining punchy display.
Not to mention the 120Hz refresh rate and 240Hz sampling rate which gives the Redmi Note 10 Pro the midrange killer title. If we are able to get 120fps settings on a mobile game, your game is going to be run smoothly and be battery efficient at the same time.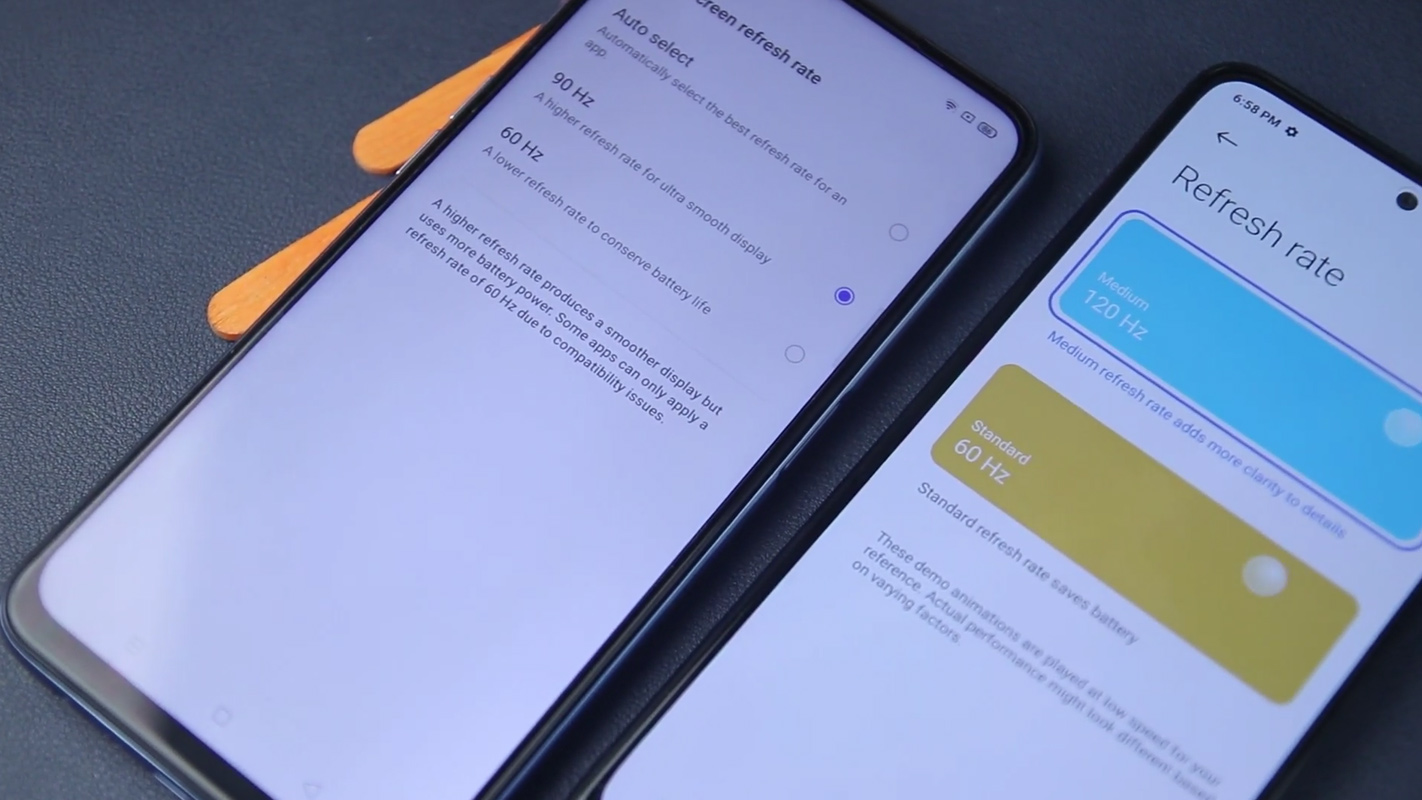 On the other hand, realme 7 only has a 90Hz display with a 180Hz touch sampling rate. It is more than enough compared to a typical 60Hz screen. The fluidity is still comparable to other high-end phones but compared to the 120Hz of the Redmi Note 10 Pro, 90Hz falls behind. Its display proves to be accurate and useful for color grading and editing photos but for entertainment and gaming, Redmi Note 10 Pro is a better choice.
READ: Redmi Note 10 vs realme 7 Comparison – It's A Close One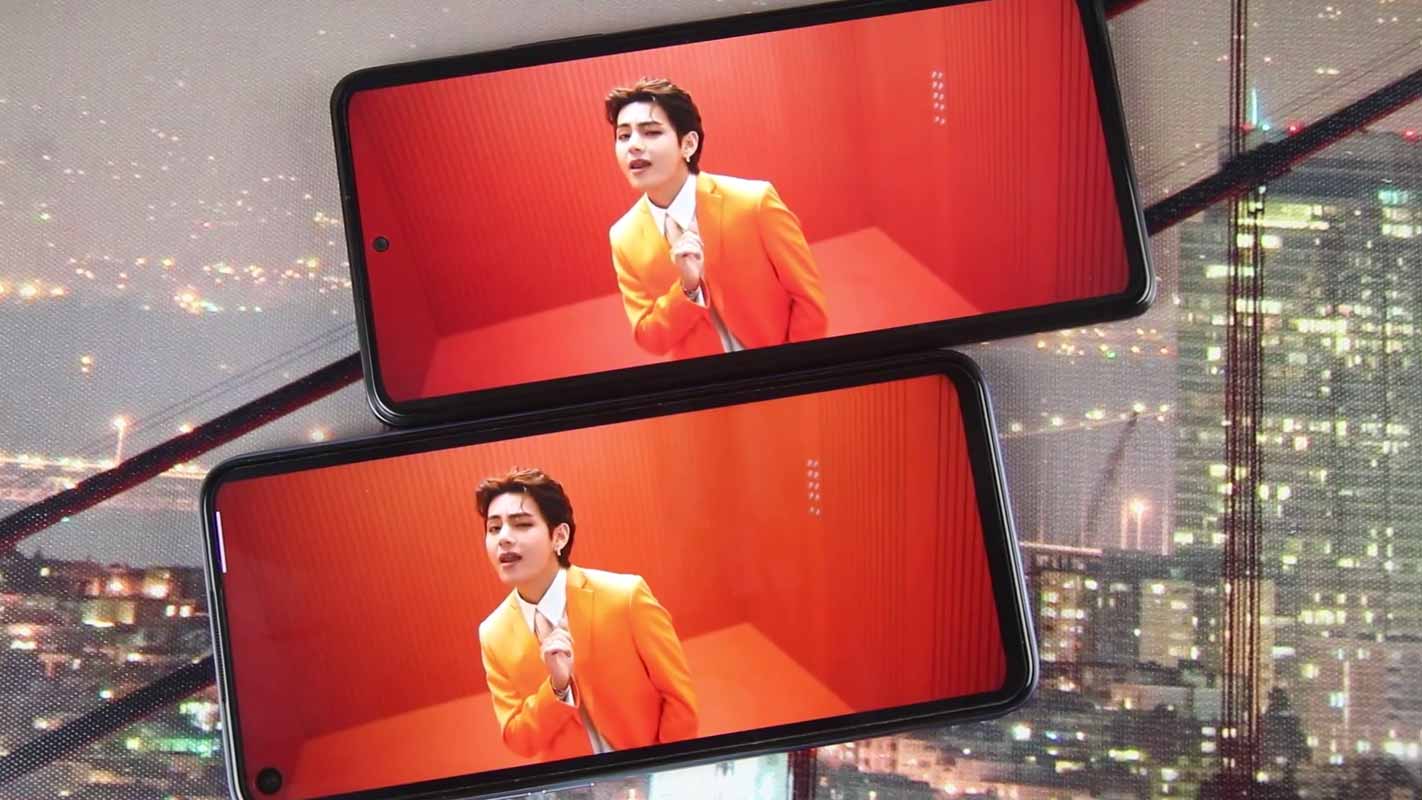 Meanwhile, we tried playing games combined with watching movies and browsing on both displays for a few hours, we found that the Redmi Note 10 Pro offers a more comfortable viewing experience and less fatigue on our eyes. This is more likely with its optimized modes and true blacks of the AMOLED versus the LCD.
Overall they are both Full High Definition and sharpness is on point on an IPS LCD panel but we can't deny the fact that the display on the Redmi Note 10 Pro is quite better and more preferable.
Camera
Moving to their camera quality, Redmi Note 10 Pro offers a bigger 108MP sensor over the 64MP main camera of the realme 7
This slideshow requires JavaScript.
Both use pixel binning technology with the Redmi Note 10 Pro combining 9 pixels into one called Nano-Bayer, and the realme with 4 pixels into one through Quad-Bayer.
This slideshow requires JavaScript.
In the end, the real-life picture quality matters most as the Redmi Note 10 Pro shows more detailed and accurate colors despite the camera software of realme 7 producing brighter night shots.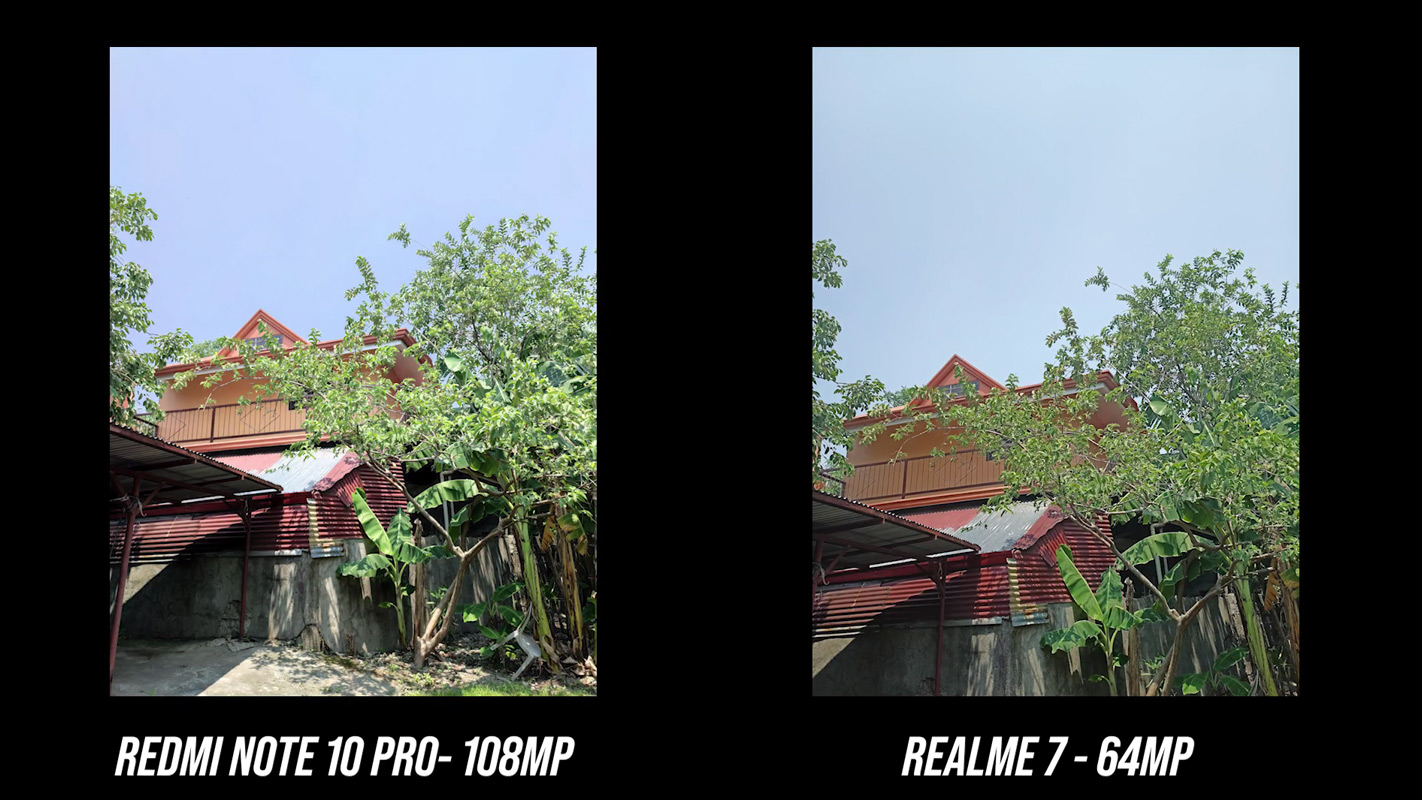 The same scenario happens during daylight shooting with the Redmi Note 10 Pro having a warmer tone while keeping deeper blacks and overall pleasing colors. It is sharp and detailed as well. On the other hand, the 64mp sensor of the realme 7 shows vibrant colors, and good shadow highlights priority.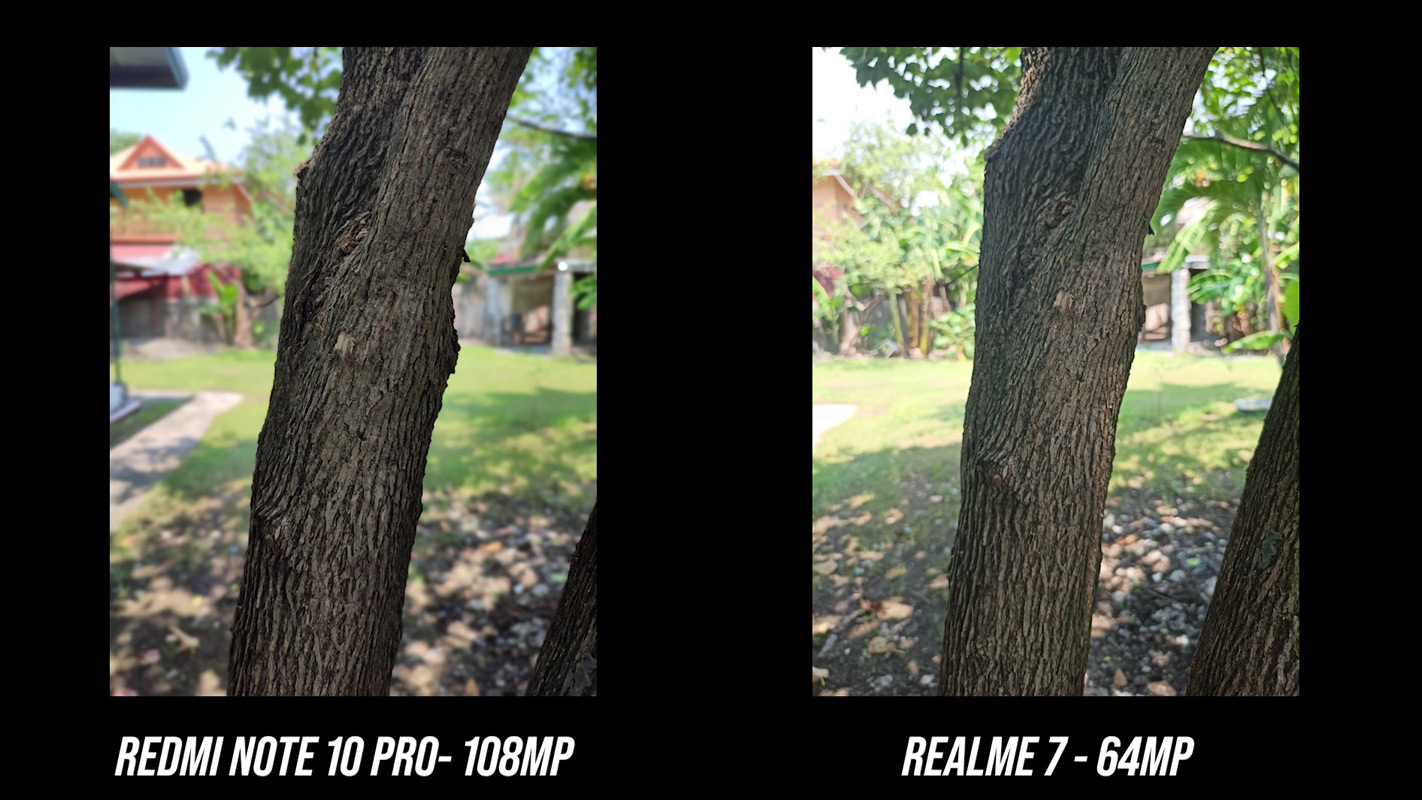 As for the portrait mode, the Redmi Note 10 Pro delivers a more realistic bokeh compared to the realme 7.
READ: Samsung Galaxy M32 with 90HZ Super AMOLED announced for ~P9.8K
This slideshow requires JavaScript.
For the macro, the Redmi Note 10 Pro is equipped with a Telemacro lens. It has an autofocus that works between 3 to 5cm, which adds flexibility to your macro photography, while on the other hand the realme 7 has a fixed focus macro sensor.
In terms of video recording, quality is different from the still photos but the Redmi Note 10 Pro offers a few more tricks from its sleeves. It has,
Night Mode
Pro Time Lapse
Dual Video
Long Exposure
Telemaco
ShootSteady
If you want to see the quality of video quality and a sneak peek of the camera features watch our video comparison here.
Performance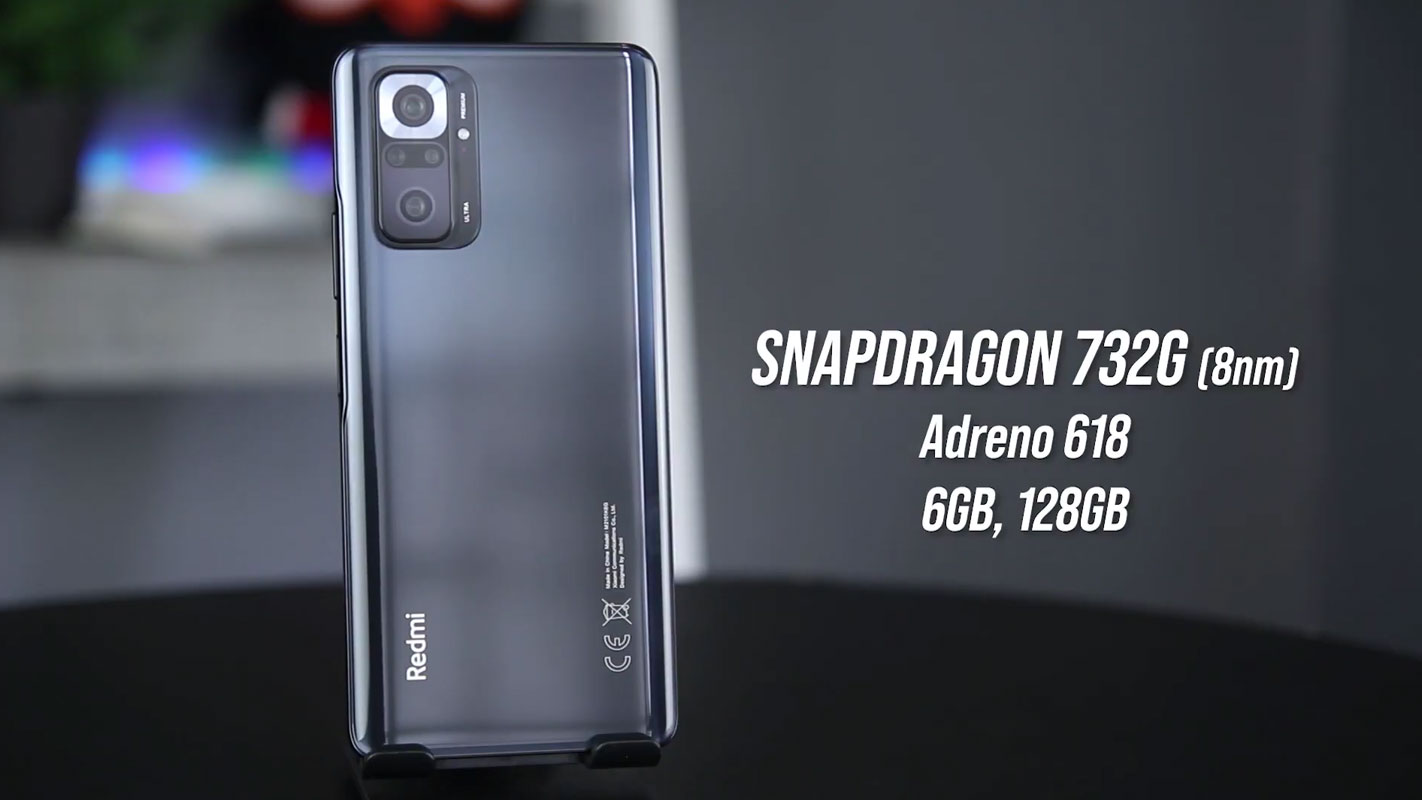 A few years back, you will need to choose one between performance or battery life. But having both is now possible, thanks to the Snapdragon 732G with 8nm architecture that provides reliable gaming performance without sacrificing a large chunk of battery life in your Redmi Note 10 Pro.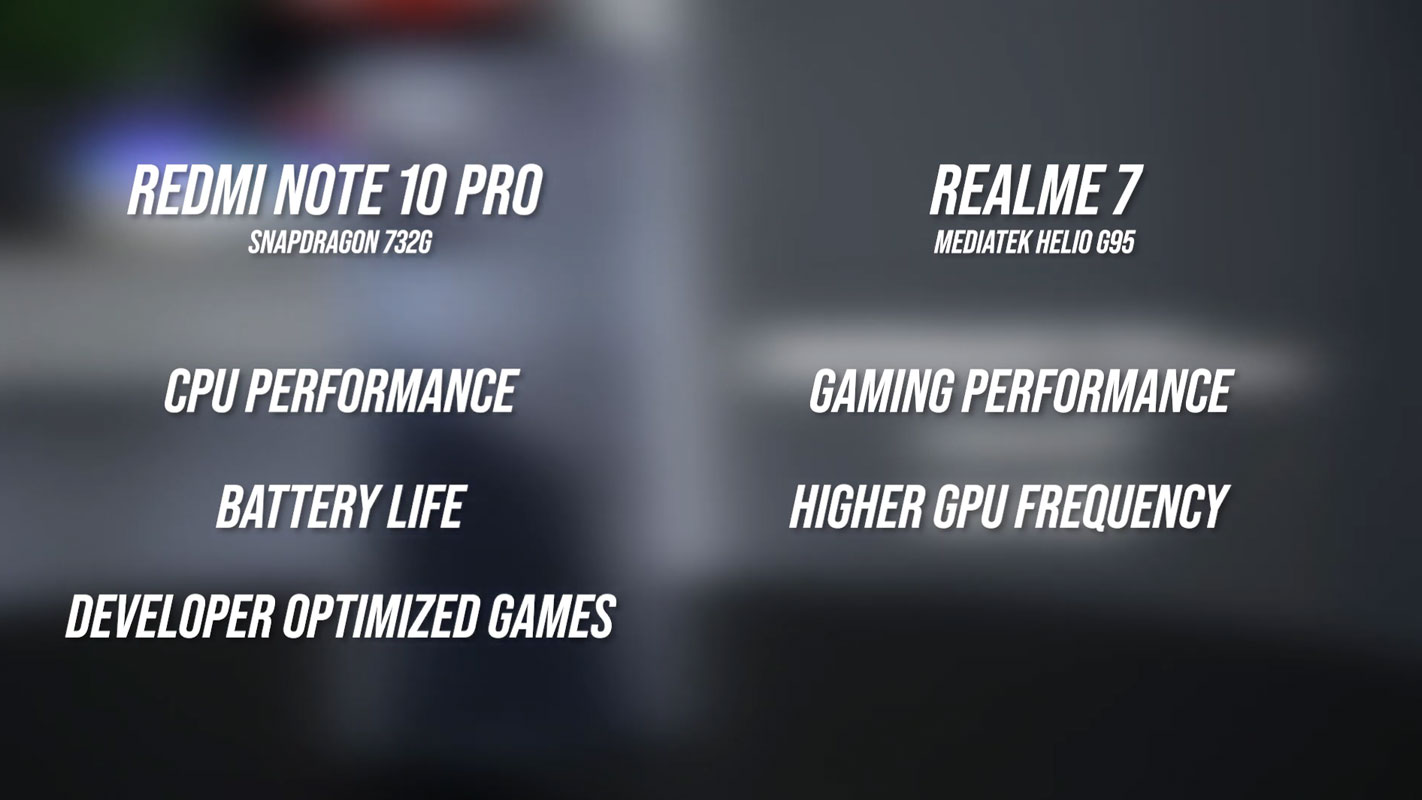 We know that the Helio G95 chipset on realme 7 supports triple-A game titles, but the Snapdragon 732G doesn't like to lose as it beats the former in terms of CPU speed and efficiency. Developers are also focusing on Snapdragon chipsets rather than on Mediatek Helio when it comes to optimizing their games. Overall battery life and CPU favor the Snapdragon 732G while in gaming Helio G95 is quite a performer. Watch our video version of this comparison to see the benchmarks and speed test.
READ: Synology Photos – Better option to Google Photos | How to use it?
Battery
This slideshow requires JavaScript.
Heading to the battery department, The Redmi Note 10 Pro is backed with a 5020mAh battery while the realme 7 only has a 5000mAh  power cell. Despite having the same capacity, Realme 7's LCD does sip a lot of juice. Whereas the Redmi Note 10 pro's despite having a 120hz refresh rate, has an AMOLED panel and power-efficient chip and still provided us a bit more usage.
Meanwhile, both phones support fast charging of 33W on the Redmi Note 10 Pro and 30w for the realme 7. Numbers aren't that far from each and charging them only took about an hour and a half.
Price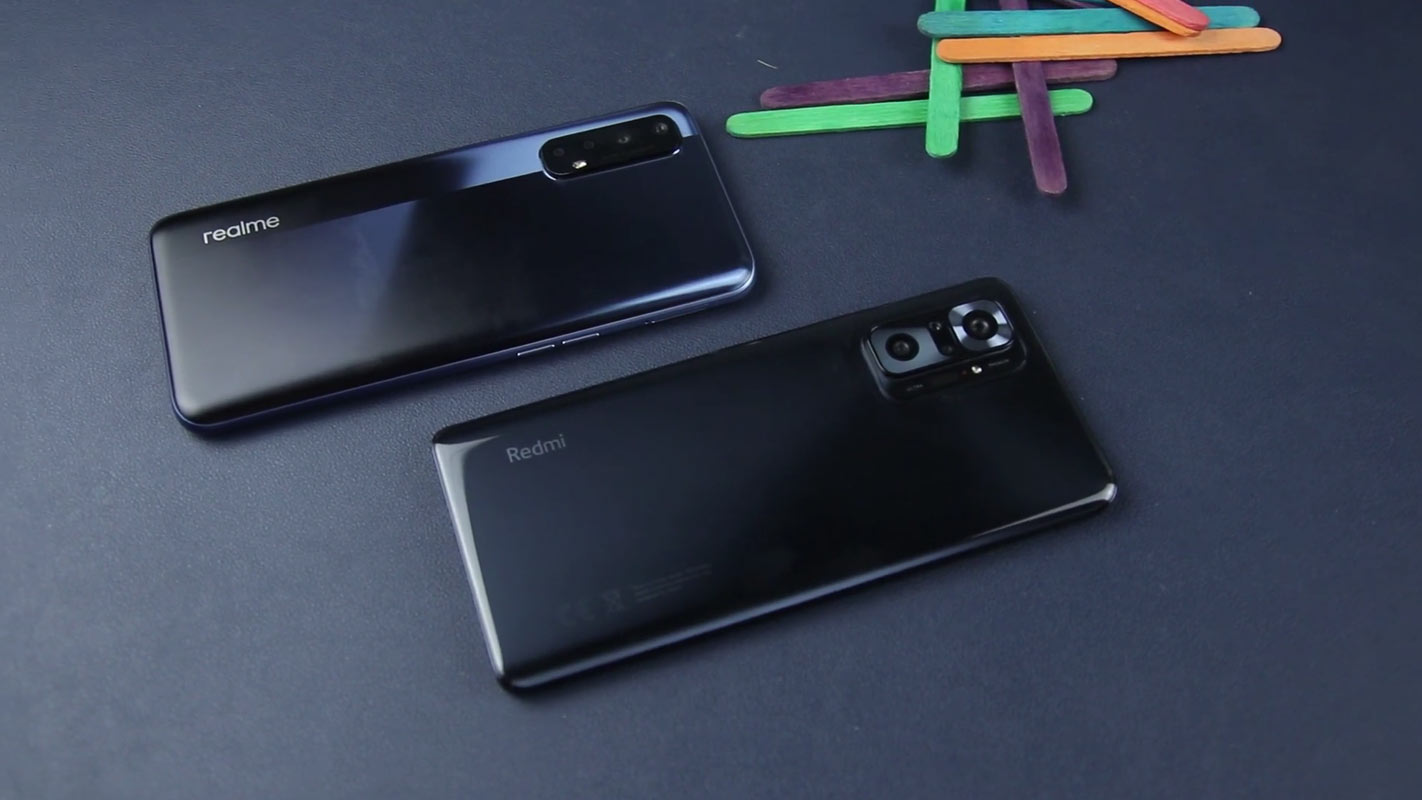 When it comes to pricing, realme 7 costs P11,990 for the 8GB+128GB configuration while the Redmi Note 10 Pro starts at P12,590 for the 6GB of ram and 128 internal storage and P1,000 more for the 8GB RAM model.
The Realme 7 is more affordable and a great bang for the buck device with a performance that still punch in 2021. However, adding a thousand pesos more and your screen can be upgraded to a faster refresh rate and vibrant AMOLED panel, and the camera has even doubled the resolution–and that is the Redmi Note 10 Pro. If I will opt for a better display, I will be maximizing the Redmi Note 10 Pro as a mobile color grading tool and an entertainment powerhouse, thanks to the color scheme settings on the display. Combining this with great performance, Redmi Note 10 Pro proves to be the mid-range king in terms of mobile photography and premium features.
READ: The Realme GT 5G Officially Announced Powered by Snapdragon 888 Chipset!