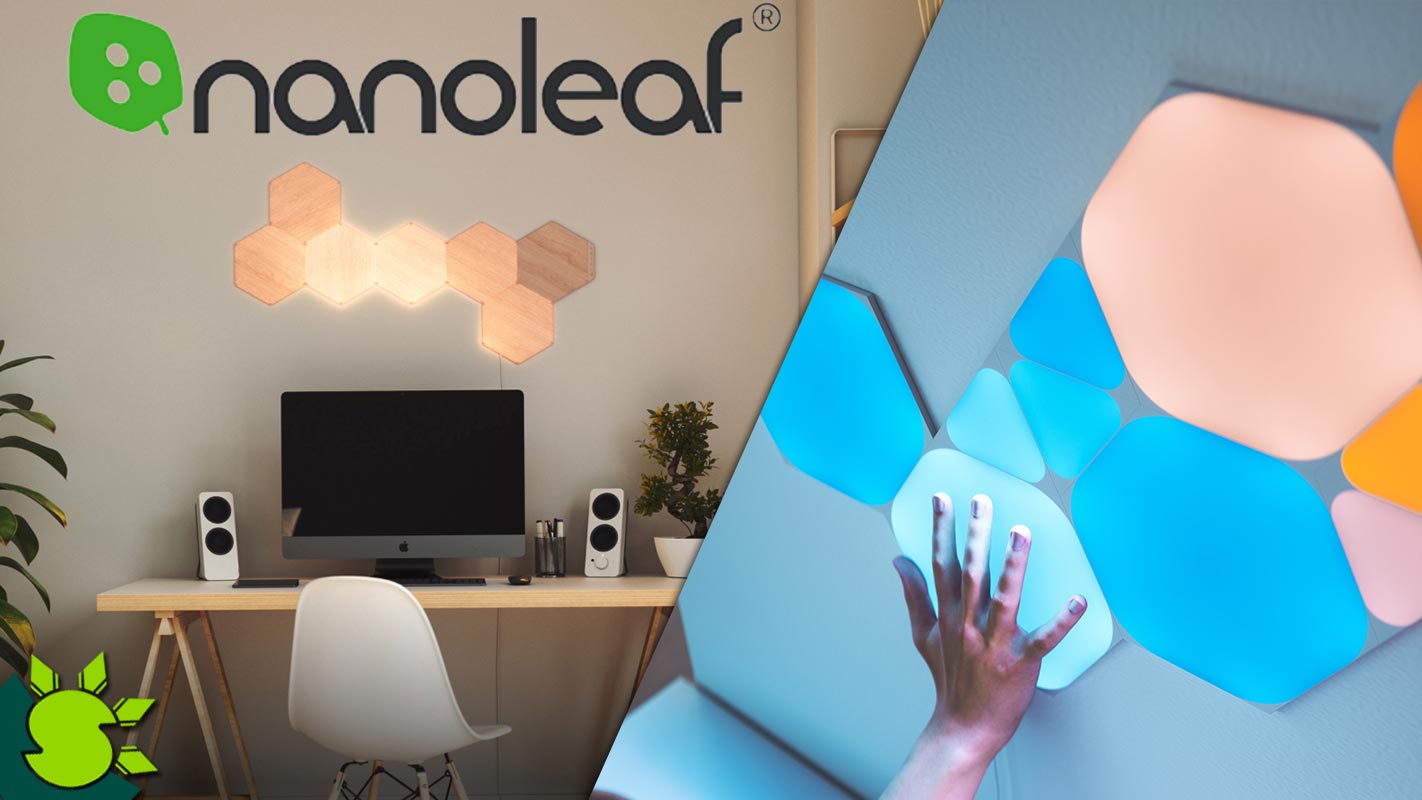 One of the smart home solution products that are made to spice up your personal space is now available in the Philippine market. The Nanoleaf light panels change the way modern indoor designs look. They are small, modular, interactive, lightweight, and decorative LED smart lights with a color-changing capability that lights up the way you want them to.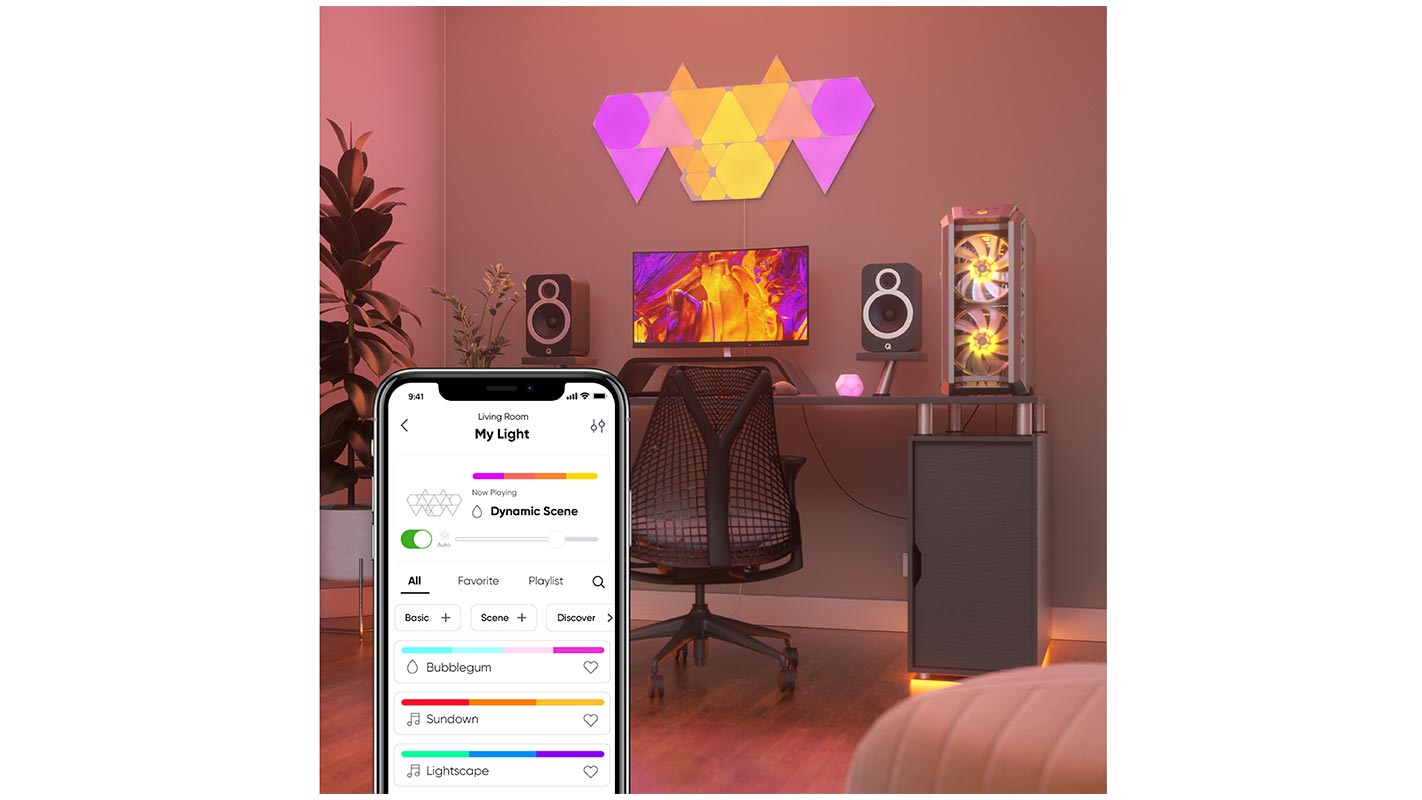 The Nanoleaf design is aesthetically pleasing with thin profiles and small corners that is wall-mounted using adhesive tape. It has 3 main highly customizable shapes: hexagons, triangles, and mini triangle panels which you can connect all together to form unlimited designs. You can also plan your own design on their website. With just a tap on their Nanoleaf App, users can adjust the color of its RGB lights in a matter of time.
READ: Skyworth launches their G90 Gaming Monitor with 120Hz 4K OLED for ~Php56k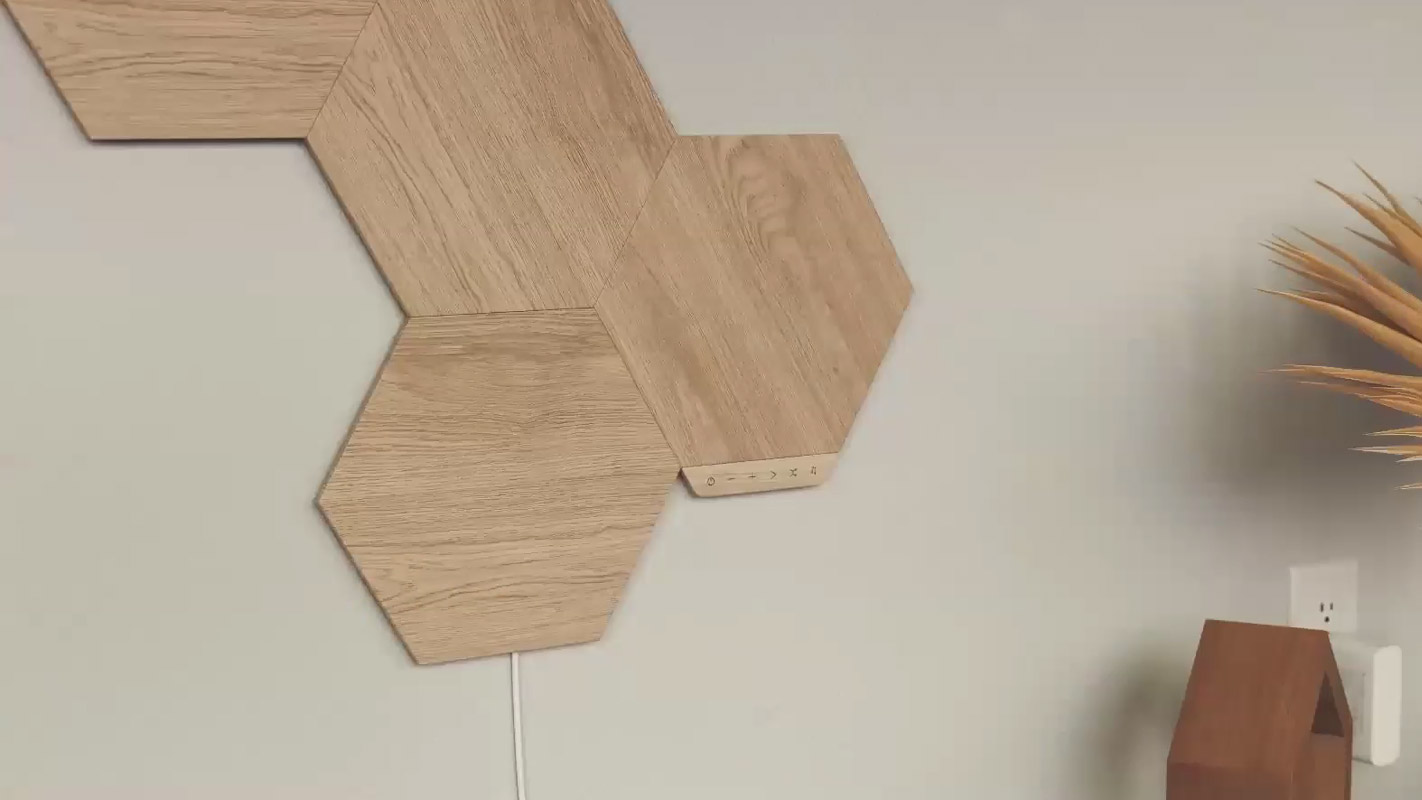 The brand also introduces their new Nanoleaf Elements and it features refined wood grain veneer texture instead of a plain white panel. If it is turned off the wood texture is visible with an attractive and sophisticated design. When turned on the panels can illuminate lights from warm daylight to a wide spectrum of colors to create a calming ambiance to party-style lighting.
This slideshow requires JavaScript.
Nanoleaf is not only a lighting panel, it also offers almost every smart feature you can think of to bring entertainment to the next level. It has a Sound Sync or Rhythm Music Visualizer in which the lights behave in reaction to sound. The panel is also touch-sensitive which means it is interactive. It has smart controls and can be controlled using Google Smart Assistant, Alexa, Apple HomeKit, and Samsung SmartThings. You can also use their companion app to adjust the brightness level, colors, and so on.
This slideshow requires JavaScript.
Two of the features I like are the Screen Mirror which will project on-screen activity to the smart panels and LayoutDetect Technology that detects your color layout and will be animated using the smart panels. Perfect for streamers who want to add a gamer feel to their background or for people who just want to add entertainment when watching movies.
Nanoleaf said that the panels can be turned on for about 25,000hrs before it degrades
with a brightness of 800 lumens similar to a 60W lightbulb. Their latest product is now available at Lazada, Shopee, and official Retail Stores nationwide.
READ: Oppo A54 Review – budget camera phone?