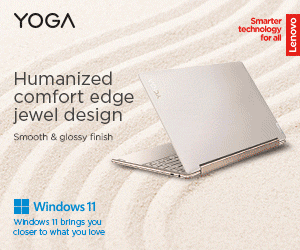 July is almost upon us! We are already six months down for 2021 and six more to go!
As we approach a new month, let us have another top-five new movie releases that will be coming this July.
With that said, let us start the list!
---
5. BATMAN: THE LONG HALLOWEEN PART 2
Initial Release: July 27, 2021
Starring: Jensen Ackles, Troy Baker, Josh Duhamel
The second part of Batman: Long Halloween is based on the critically-acclaimed graphic novel with the same title. This continues where we left off as the Holiday Killer still terrorizes the Falcone crime family. Batman along with Police Captain James Gordon must track down this serial killer which they suspect might be their former ally. This also introduces other costumed criminals especially the notorious dual-personality psychopath, Two-Face.
Based on Jeph Loeb's beloved graphic novel, the animated feature is directed by Chris Palmer (Superman: Man of Tomorrow) and screenplay by Tim Sheridan (The Death and Return of Superman). Batman: The Long Halloween sees the return of Jensen Ackles (Supernatural) as Batman/Bruce Wayne, Troy Baker (Dota: Dragon's Blood) as The Joker, Billy Burke (Red Riding Hood) as James Gordon, and Josh Duhamel (Safe Haven) as Harvey Dent/Two-Face. This animated feature film will be available on Amazon Prime on July 27, 2021.
---
4. THE TOMORROW WAR
Initial Release: July 2, 2021
Starring: Chris Pratt, Yvonne Strahovski, J.K. Simmons
Next on our list is an action, sci-fi movie about a war that takes place in the future but drafts soldiers in the past. This includes Dan Forester (Chris Pratt) wherein who is drafted in a future war taking place in the year 2051. This the fight of their lives as they must muster everyone's help against an alien species that can wipe out the entire human race. For a better future ahead, they must fight for it!
Chris McKay (The Lego Movie) directs the movie and Zach Dean (Deadfall) is its writer. Along with Chris Pratt (Guardians of the Galaxy) as the lead hero, he is joined by Yvonne Strahovski (The Handmaid's Tale), Betty Gilpin (The Hunt), Sam Richardson (Veep), and legendary actor J.K. Simmons (Whiplash). The Tomorrow War is set to premiere on Amazon Prime on July 2, 2021!
---
3. SNAKE EYES: G.I. JOE ORIGINS
Initial Release: July 21, 2021
Starring: Henry Golding, Andrew Koji, Samara Weaving
Our next entry is an origin story for one of G.I. Joe's beloved characters, Snake Eyes. We will witness his story before he was known as the silent ninja of the Joes. We also get to see for ourselves the bond between Snake Eyes and Storm Shadow before they became archnemesis. This is an action-packed movie that you don't want to miss!
Directed by Robert Schwentke (RED) and written by Evan Spiliotopoulos (Beauty and the Beast 2017) and Joe Shrapnel (Rebecca), this action-origin story takes a fresh take on the titular ninja who will be played by Henry Golding (Crazy Rich Asians). Samara Weaving (Guns Akimbo) will also star in the movie along with Ursula Corbero (Money Heist), Andrew Koji (Hall of Mirrors), and Peter Mensah (300) as the Blind Master. Snake Eyes: G.I Joe Origins will premiere in theaters on July 21.
---
2. SPACE JAM: A NEW LEGACY
Initial Release: July 10, 2021
Starring: LeBron James, Zendaya, Don Cheadle
The sequel that every 90's kids and basketball fans have been clamoring for is here! Space Jam: A New Legacy tells of a story about LeBron James as he gets transported in a digital world and must play basketball in order to save his son. James must team up with the looniest and goofiest characters from Warner Bros. namely Bugs Bunny and the gang in Looney Tunes!
Space Jam: A New Legacy is directed by Malcolm D. Lee (Girls Trip) and written by Juel Taylor (Creed II) and Tony Rettenmair (Searching). This sports comedy which combines cartoony humor with a heartwarming premise about family is surely a film you and your family won't want to miss. LeBron James (Trainwreck) will be starring in the film as himself along with Zendaya (The Greatest Showman) and Don Cheadle (Black Monday), as well as WNBA and NBA players such as Diana Taurasi, Nneka Ogwumike, Klay Thompson, and Damian Lillard. You can catch this film streaming on HBO Max and premiering in theaters on July 10, 2021.
---
1. BLACK WIDOW
Initial Release: July 7, 2021
Starring: Scarlett Johansson, Florence Pugh, Rachel Weisz
Finally! We are going to witness what fans have been wanting since Iron Man 2! A Black Widow solo movie! After tons of delays due to COVID-19, we are finally here and about to witness the story that focuses on the Avenger's fiercest and strong-willed woman member, Natasha Romanov or the Black Widow. The story takes place between the event of Captain America: Civil War and Avengers: Infinity War. This tells of Natasha's origin story and the importance of not leaving your family behind. Along the way, they get to face off with the mysterious Taskmaster.
Black Widow is directed by Cate Shortland (Somersault) and screenplay by Jac Schaeffer (WandaVision) and Ned Benson (Yes). Scarlett Johansson (Her) reprises her role as the titular Avenger with stars such as Florence Pugh (Midsommar), Rachel Weisz (The Constant Gardner), David Harbour (Stranger Things), and William Hurt (A History of Violence). Black Widow is an action-adventure that will surely answer our questions while providing us our first and official movie for the Marvel Cinematic Universe Phase Four. The film will premiere in theaters and will be available in Disney Plus via Premier Access on July 7, 2021.
---
READ: