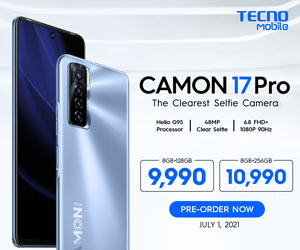 The weekend is almost upon us and honestly, we can't wait for it to start! Others might already have plans to go out and be with friends. Some will be staying at home, binging on what content they may come across on Netflix.
Well, you don't have to skim aimlessly on Netflix's dashboard as we have here top choices on what is new this week on the streaming service.
---
5. Silver Lining Playbook
Our number five spot goes to this film where Jennifer Lawrence (Hunger Games trilogy) won as Best Actress in a Leading Role at the Oscars. This is a romantic comedy that tackles mental illness. It centers between Pat Solitano, a former teacher who finds himself under his parents' roof as he tries to mend his relationship with his ex-wife, and Tiffany, who struggles with certain issues herself. Together, they journey together as they find peace, love, and companionship in the most unexpected moments in their life.
Silver Lining Playbook is directed and written by David O. Russell (American Hustle) which is based on the best-selling novel by Matthew Quick with the same title. Aside from Jennifer Lawrence, Bradley Cooper (A Star is Born) stars opposite Lawrence along with Robert De Niro (Raging Bull), Jacki Weaver (Animal Kingdom), Chris Tucker (Rush Hour trilogy), and Anupam Kher (A Wednesday). The film is already available on Netflix which premiered last June 17th.
---
4. Black Lightning Season 4
Next on our list is the last season of Black Lightning. This follows the story of Jefferson Pierce who is a school principal by day but by night, he is the electrical hero protecting Freeland as the Black Lightning! Together with his wife, Lynn Pierce, and two super daughters, Anissa/Thunder and Jennifer/Lightning, they must fight for the future not only for their family but the whole of Freeland. This also showcases the final battle between Tobias Whale and Black Lightning!
The show was developed and produced by Salim Akil (Jumping the Broom) which stars Cress Williams (Prison Break) as the electric titular hero with Nafessa Williams (Black and Blue), Christine Adams (Batman Begins), China Anne McClain (Descendants: Wicked World), and Marvin 'Krondon' Jones III (Spider-Man: Into the Spider-Verse). Black Lightning Season Four has been officially uploaded in the streaming service last June 16th.
---
3. Record of Ragnarok Season 1
The third spot on our list is for Record of Ragnarok or its original title, Shuumatsu no Valkyrie. It tells a story about the Gods' Council who, every 1,000 years, must decide the fate of the human race through a tournament. When 7 million years have passed, the council has decided that man is beyond redemption and must be put to extinction.
The anime came from Graphinica studios and showcases a wide variety of familiar gods in the Norse Mythology pantheon. You can already binge the first season on Netflix with 12 episodes on its first season. Record of Ragnarok has been uploaded last June 16th.
---
2. Fatherhood
Next is a drama-comedy which will surely be a treat for this coming Father's Day. It tells a story about a recent widower who experiences the challenges of raising a daughter on his own. It is a heartwarming tale of how far a father would go just for his children.
Fatherhood is directed by Paul Weitz and stars Kevin Hart (Ride Along) in a role truly fit for him. This also includes stars such as Melody Hurd (Battle at Big Rock), Anthony Carrigan (Barry), Alfre Woodward, Lil Rel Howery (Get Out), DeWanda Wise (She's Gotta Have It), and Paul Reiser (Whiplash). This Netflix Original movie is set to premiere this June 18th.
---
1. Rurouni Kenshin: The Final
Finally! The number one spot goes to the final chapter of Rurouni Kenshin's journey. Kenshin's past has finally caught up with him and he needs to face it to atone for the sins he did in his past life. If you know what happened to both the anime and manga, you know that before watching this, you need tons of tissue because it will surely be a tear-jerker as we witness Kenshin's final journey.
Based on a manga and anime series with the same title. Rurouni Kenshin is the live-action adaption that surely shook everyone's expectation when it comes to being faithful with the source material as well as stunning fight choreography. Directed by Keishi Ohtomo (Beneath the Shadow), Rurouni Kenshin sees the return of Takeru Satoh (An Incurable Case of Love) as the titular samurai along with Emi Takei (Love Catharsis), Munetaka Aoki (Chikaemon), Yu Aoi (Romance Doll), and Yosuke Eguchi (Tokyo Love Story). Rurouni Kenshin: The Final is set to premiere on Netflix on June 18th.
---
For other movie titles and TV series, you can refer to the long list below!
June 13th
Picture a Scientist
The Devil Below
June 14th
Elite Short Stories: Guzman Caye Rebe (Season 1)
June 15th
Beyond Evil (Season 1)
Elite Short Stories: Nadia Guzman (Season 1)
FTA
Headspace: Unwind Your Mind
Let's Eat (Season 1)
Life of Crime
Power Rangers Dino Fury (Season 1)
Rhyme Time Town (Season 2)
Rogue Warfare: Death of a Nation
Sir! No Sir!
The American Bible Challenge
The Reason I Jump
Workin' Moms (Season 5)
June 16th
A Man For The Week End
Biking Borders
Millennials (Season 3)
Lowriders
Elite Short Stories: Omar Ander Alexis (Season 1)
Penguin Town (Season 1)
Security
Silver Skates
June 17th
Ali & Ratu Ratu Queens
Aziza
Black Summer (Season 2)
Elite Short Stories: Carla Samuel (Season 1)
Fan Girl
Hospital Playlist (Season 2)
Katla (Season 1)
The Gift (Season 3)
June 18th
A Family
Mobile Suit Gundam Movies:

Mobile Suit Gundam I
Mobile Suit Gundam II: Soldiers of Sorrow
Mobile Suit Gundam III: Encounters of Space
Mobile Suit Gundam: Char's Counterattack

Elite (Season 4)
Jagame Thandhiram
Kambili: The Whole 30 Yards
So Not Worth It (Season 1)
The Rational Life (Season 1)
The World's Most Amazing Vacation Rentals (Season 1)
June 19th
---
READ: