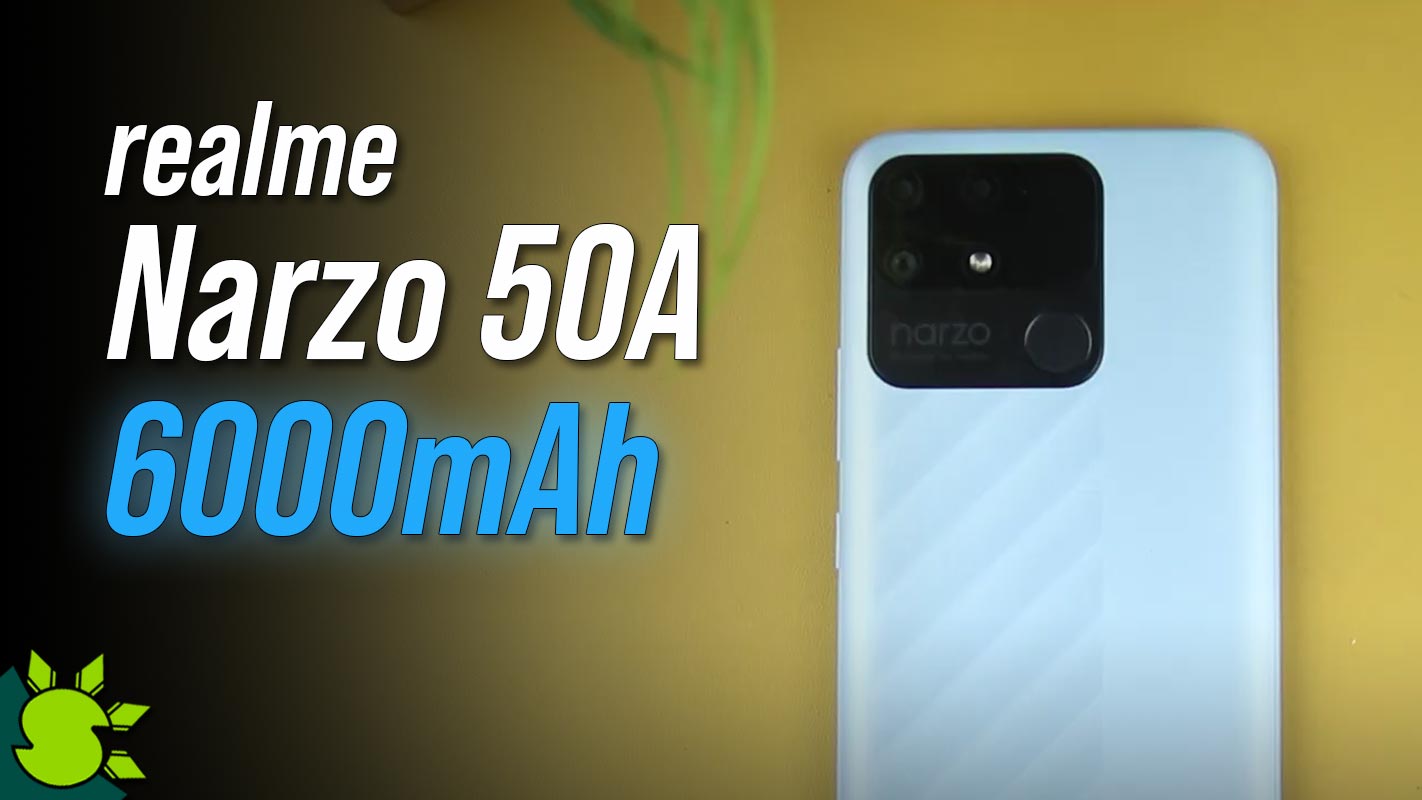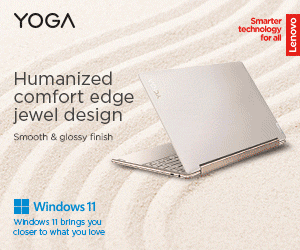 Earlier this year, realme released the Narzo 30A, a low-cost smartphone with a gaming-oriented chipset. However, before the end of the year, realme unveiled its successor–the realme Narzo 50A. The specs are very similar to its predecessor, but with improvements to the design and primary rear camera. It now has a 50MP main camera, a macro lens, and higher brightness levels. It retains the Helio G85 gaming chipset and a massive 6000mAh battery. This implies that upgrading to the Narzo 50A will give sharper images on its cameras.
Focusing on the realme Narzo 50A, it's difficult to find budget entry-level smartphones with 6000mAh batteries these days, and the realme Narzo 50A should be on your list as it is the latest smartphone from realme. It has a wide range of capabilities that allow you to take a unique approach to maximize gaming and browsing nonstop and all-day usage. It can be used as a mobile tool if you're going hiking or doing something else that requires extra juice before the end of the day. And in this article, we'll go over the advantages of purchasing the realme Narzo 50A, so keep reading.
READ: Xiaomi Redmi Note 11T 5G with Dimensity 810 chipset, 90Hz display now official
Battery Drain Test
Buying the realme Narzo 50A will undoubtedly provide continuous use. realme claimed that its massive 6000mAh battery could power the phone for 27 hours of YouTube playback and 111 hours of Spotify listening. We had the unit on hand, so we put it through its paces in our gaming review, which you can watch here.
In addition, as part of our gaming review, we performed a battery drain test by playing six popular games: Wildrift, Mobile Legends, Call of Duty Mobile, PUBG Mobile, Honkai Impact 3, and Genshin Impact. We still have 82% battery after 1 hour and 39 minutes of nonstop gaming, which is a fantastic battery life result. Based on the ratio, it could withstand 7 hours of heavy usage, however, after conducting additional tests in which we played nonstop until the battery died, we were impressed by its 8 hours and 13 minutes of screen-on time. It's an impressive result, but the test is only for MOBA games with simple graphics to process. If you enjoy MOBA games like Wildrift and Mobile Legends, realme Narzo 50a is one of the best options for long-lasting gameplay.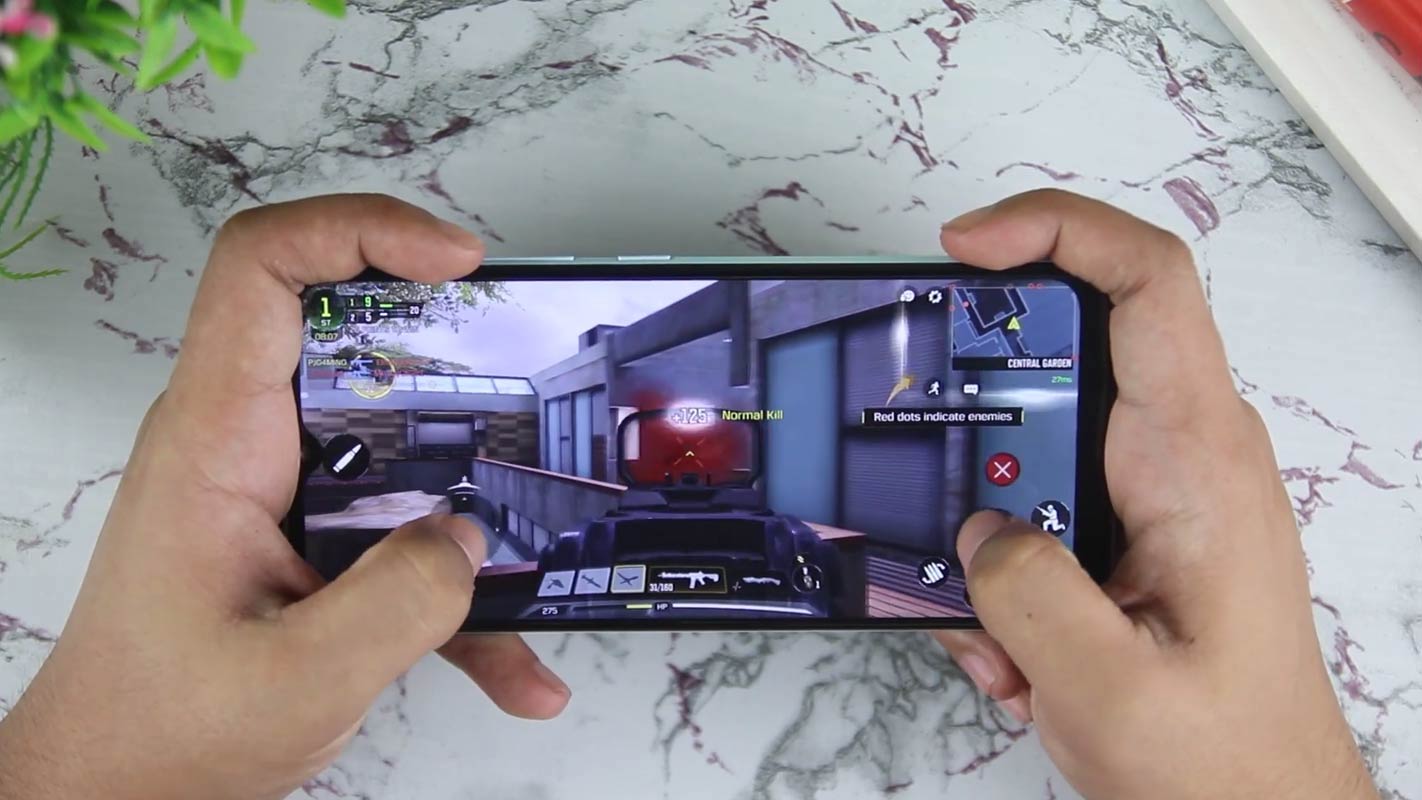 Furthermore, Using the realme Narzo 50A as a daily driver yielded a result that lasted more than two days. The battery is at 76% with 2 days and 18 minutes of use since the last full charge, and 4 hours and 6 minutes of screen-on time.
This slideshow requires JavaScript.
As shown in the image above, we still have 1 day and 8 hours of extra juice available. Enabling the super power-saving mode adds 2 days and 17 minutes to the battery life. It's an impressive result, but it will depend on how you use the device.
Meanwhile, charging the realme Narzo 50A with its 18W fast charging capability took about 3 hours 27 minutes. Because of the large battery, it takes a long time to charge, but it is reasonable for the price.
Now that you know the on-hand test for the realme Narzo 50A battery, it still has more optimization and utilization up its sleeve to extend the battery usage.
READ: Qualcomm outs Snapdragon 8 Gen 1 SoC built on a 4nm manufacturing process
Performance Control
The main reason we wrote this article is to show you how the realme Narzo 50A maintains long battery life. We examined optimization, utility, features, and other functionality within its realme UI 2.0.
This slideshow requires JavaScript.
To control how you will use the device, the realme Narzo 50A has three performance modes to choose from. This will have an impact on battery life because it will regulate the power of the chipset, ranging from a performance boost to no improvement at all. There are three options for Performance Mode under Settings>Battery>More battery settings>Performance Mode: High-performance mode, smart performance mode, and no performance improvement. When gaming at full capacity, the high-performance mode is best for achieving more stability on heavy graphical games like Honkai Impact 3. It will, however, drain more juice than usual.
If you only intend to play Wildrift, Mobile Legends, or other moba or arcade games that do not necessitate a performance mode, you should select the smart performance mode or no performance improvement. In that case, if the chipset requires more power, it will unlock the phone's capability to do so. MOBA games, on the other hand, rarely require extra power, so the smart performance mode will automatically switch the chipset's power, saving some juice. Choosing no performance enhancement will undoubtedly extend the device's battery life.
READ: realme announces GT 2 Pro to come with Snapdragon 8 Gen 1 chipset
Battery Utilization
This slideshow requires JavaScript.
There are numerous options within the battery settings, with the two main functions on the realme Narzo 50a being power-saving mode and super power-saving mode. Power saving mode optimizes the phone's process and limits the phone's power to provide longer battery life by lowering screen brightness, decreasing screen-off time, and disabling background sync. It is best to turn it on automatically at a specified battery level so that you do not have to turn it on manually.
This slideshow requires JavaScript.
Turning on the Super Power Saving Mode will help you save the most battery life. The system performance will be reduced, and you will only be able to run a few apps at once. By selecting it, the realme Narzo 50A's default UI will be transformed into a simple UI with fewer options and apps. This will extend the battery life and allow it to last for 144 minutes on 5 percent power before it completely drains out.
This slideshow requires JavaScript.
Another option for extending battery life is to use the Ultra Standby mode, which can be found in Settings>battery> More battery settings> optimized standby. When the phone is idle, this function will further reduce battery consumption. After you put the phone to sleep, some background apps will be closed. The realme Narzo 50A only dropped by about 2% overnight after we activated the Ultra Standby mode before sleeping, which is an impressive result.
This slideshow requires JavaScript.
Screen Battery Optimization and App Quick Freeze are two other battery-saving features. When enabled, the app quick-freeze feature will intelligently freeze apps you don't use frequently in order to reduce background app power usage. While the Screen Battery optimization will reduce display effects such as animation to use fewer system resources, it is estimated to increase battery life by up to 5%, which is a very useful feature.
READ: realme C25Y with 50MP camera now available in the Philippines for PHP 7,990
Manual Battery Saving
This slideshow requires JavaScript.
The battery life of all smartphones still depends on the usage. This means that you have complete control over how the device drains its juice after use. Depending on usage, the realme Narzo 50A can still withstand more screen on time by manually enabling and disabling some functions. Even though the Narzo 50A lacks an AMOLED panel, the dark mode option under Display and Brightness can have an impact on battery performance. Less white means less power on each pixel, and the realme Narzo 50A has several dark modes to choose from, including gentle, medium, and enhanced. Each mode has different shades of gray, so choose what is most comfortable for your eyes.
This slideshow requires JavaScript.
You can also enable auto-brightness, which detects whether you are in a dark room or in broad daylight, and the realme Narzo 50A now has a maximum brightness of 570 nits. Using it outdoors with auto-brightness will provide a bright display to help you see content on the screen but will quickly drain the battery, so it is best to use manual mode. Indoors, it will adjust the brightness to the appropriate level, saving battery power and increasing screen-on time.
Realme UI 2.0 Optimization
This slideshow requires JavaScript.
The realme UI optimization is another reason why the realme Narzo 50A has a long-lasting battery. It is powered by the latest Android 11 out of the box, with realme UI 2.0 on top. Which, according to reports, has a 45 percent utilization of system resources and a 32 percent system speed. It means it is more optimized than previous realme smartphones with lower versions of its operating system.
READ: OPPO ColorOS 12 – Everything We Know About the Latest Update
This slideshow requires JavaScript.
Furthermore, there is no issue with battery drain on the realme UI 2.0 on the realme Narzo 50a, and it is consistently tough when the screen is on or idle. Not to mention the realme UI 2.0's self-developed Sleep Capsule, which aids in the monitoring of your daily health and sleeps cycle. It is located inside the realme Lab under the settings menu. The device's battery life isn't depleted after we wake up even Sleep Capsule is running in the background.
Other Battery Functionality
This slideshow requires JavaScript.
Finally, the realme Narzo 50A includes additional features such as reverse charging support. The phone can be used as a power bank to charge other smartphones or devices. The function necessitates the purchase of an OTG cable, which is sold separately. This will drain some of the power from your device, but it will transfer the power to other phones that will require extra usage. It's best to share some of the juice while still having extended battery life thanks to power-saving modes.
Verdict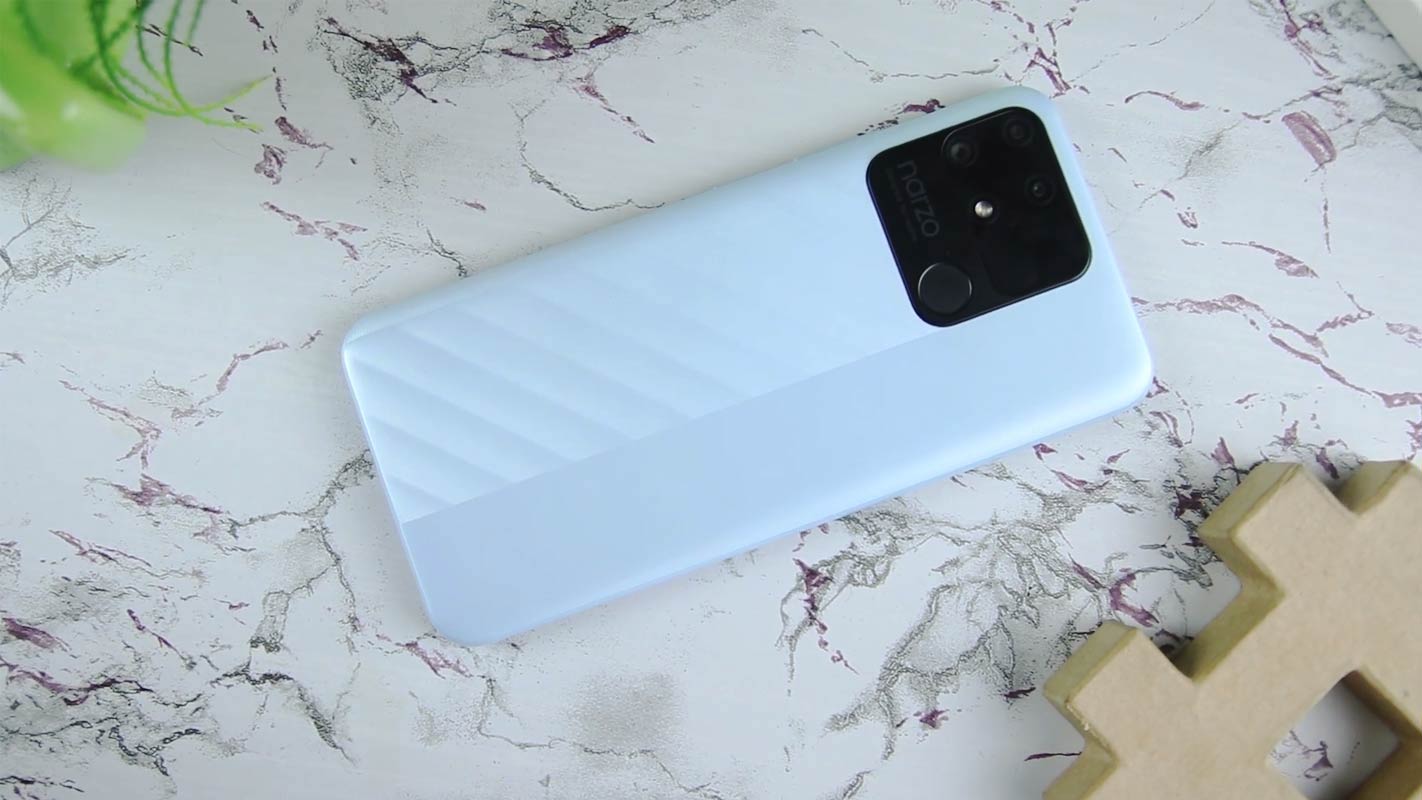 Overall, the price of the realme Narzo 50A is 7,990 for 4GB and 64GB, it is available on Lazada and physical stores locally. Albeit the storage is kinda inadequate for some who want to install more than 6 heavy games. However, if you are a budget gamer looking for a phone that can play MOBA and FPS games smoothly, the realme Narzo 50A takes a different approach than other entry-level smartphones in its price range.
The 6000mAh battery provides significantly more playtime than the average smartphone, and the camera is an added bonus. It can be used for hiking and other outdoor activities and will still provide enough juice after about a day or so. realme Narzo 50A has the longest battery life when compared to other phones in its price range, consider it one of your options.