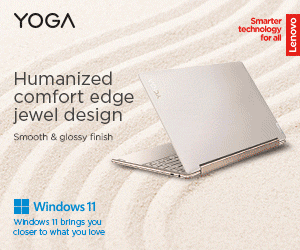 Nissan is a proven staple in the Philippine car market in terms of passenger cars. Its established compact Nissan Almera sedan sells like hotcakes while the Nissan Navara Calibre is one of the best selling pickup trucks competing against the Toyota Hilux and Ford Everest.
READ: Price list of Toyota, Honda, Kia, and Hyundai cars here
The segment where Nissan has a big market share is on the passenger van. Its NV350 Urvan is present on all roads as it is preferred by most commercial vehicle operators to transport people. Although not the best selling van, that place belongs to the Toyota Hiace, the NV350 Urvan van is no doubt the 2nd placer in terms of van sales.
The latest price list below is for the year 2021 and does not include the upcoming 2022 Almera and Navara Calibre. We will update the price list once the official SRP of both cars has been announced.
Nissan Almera price and model 2021
Almera 1.2 Base Manual – P660,000.00
Almera 1.5 manual – P740,000.00
Almera 1.5 automatic – P830,000.00
Almera 1.5 N-sport – P890,000.00
Almera 1.5 V – P900,000.00
Almera 1.5 VL – P940,000.00
Nissan Sylphy price and model 2021
Sylphy 1.6 manual – P910,000.00
Sylphy 1.6 CVT matic – P990,000.00
Sylphy 1.8 CV – P1,060,000.00
Nissan Navara Calibre pickup truck price and model 2021
Navara manual – P930,000.00
Navara Calibre – P1,000,000.00
Navara Calibre EL manual – P1,160,000.00
Navara Calibre EL automatic – P1,220,000.00
Navara Calibre EL Sport Edition manual – P1,260,00.00
Navara Calibre EL Sport Edition automatic – P1,320,00.00
Navara Calibre EL 4×4 manual – P1,310,000.00
Navara Calibre VL 4×4 manual – P1,480,000.00
Navara Calibre VL 4×4 automatic – P1,540,000.00
Navara Calibre VL Sport Edition – P1,640,000.00
Nissan X-Trail SUV price and model 2021
X-Trail 2.0 4×2 CVT automatic – P1,540,00.00
X-Trail 2.0 4×4 – P1,820,000.00
Nissan Terra SUV price and model 2021
Terra EL manual – P1,540,000.00
Terra EL automatic – P1,660,000.00
Terra VE automatic – P1,760,000.00
Terra VL automatic – P1,990,000.00
Terra VL 4×4 – P2,220,000.00
Nissan NV350 Urvan van price and model 2021
NV350 Urvan Cargo – P1,170,000.00
NV350 Urvan 15-seater – P1,440,000.00
NV350 Urvan 18-seater – P1,460,000.00
NV350 Urvan Premium manual – P1,810,000.00
NV350 Urvan Premium automatic – P1,870,000.00
Nissan 370Z sports car price and model 2021
370Z Premium manual – P2,780,000.00
370Z Premium automatic – P2,880,000.00
370Z NISMO – P3,890,000.00
Nissan Patrol Royale price and model 2021
Patrol Royale 5.6 4×4 – P4,000,000.00
 Nissan GT-R supercar price and model 2021
GT-R Premium 3.8 V6 – P8,900,000.00
GT-R NISMO – P9,900,000.00