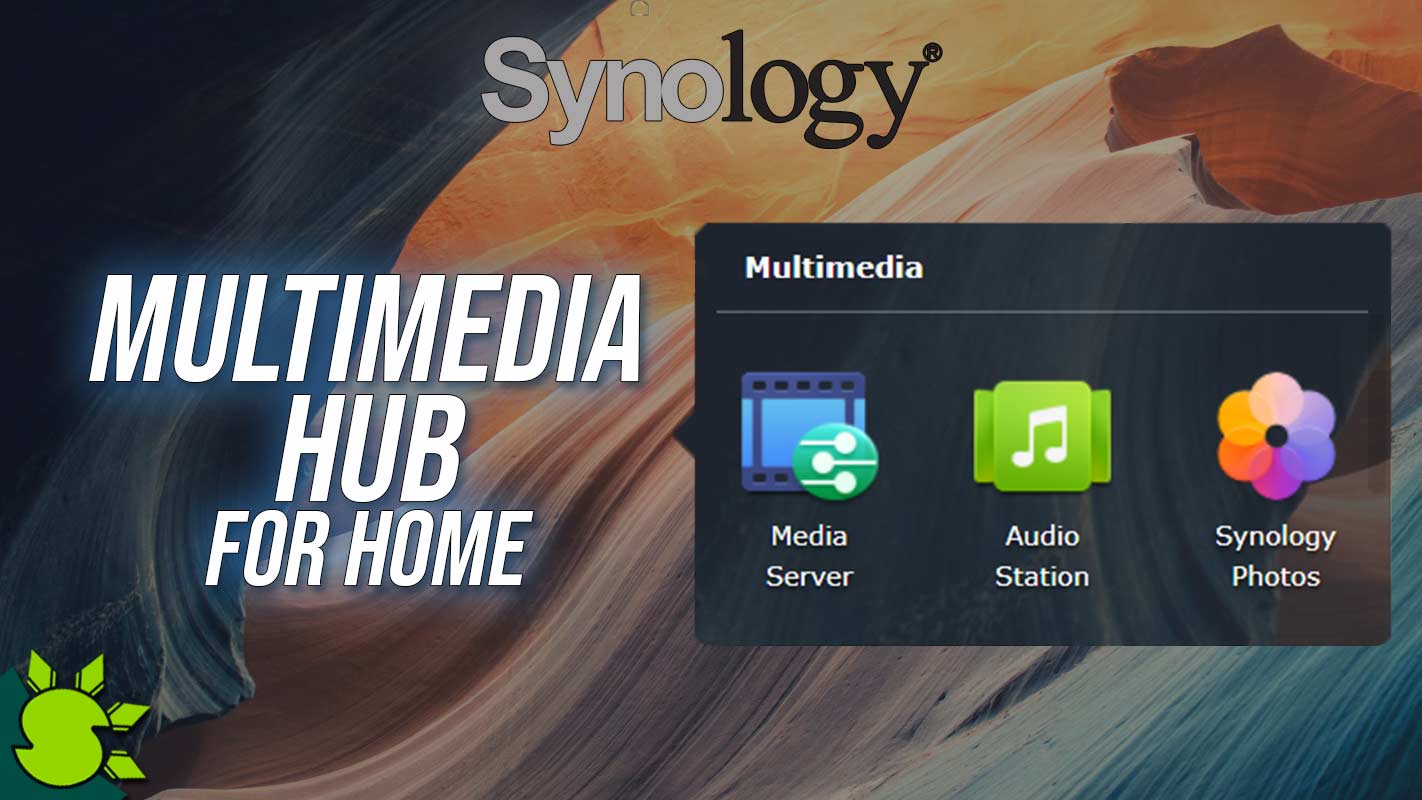 With NAS becoming the center for security and backup solutions for homes and businesses, it has become the all-in-one device due to the extensive features it can provide. People nowadays use NAS as home multimedia because of the security and ease of access, and we'll tell you which applications to install and how to use these helpful tools to make using entertainment as easy as pie.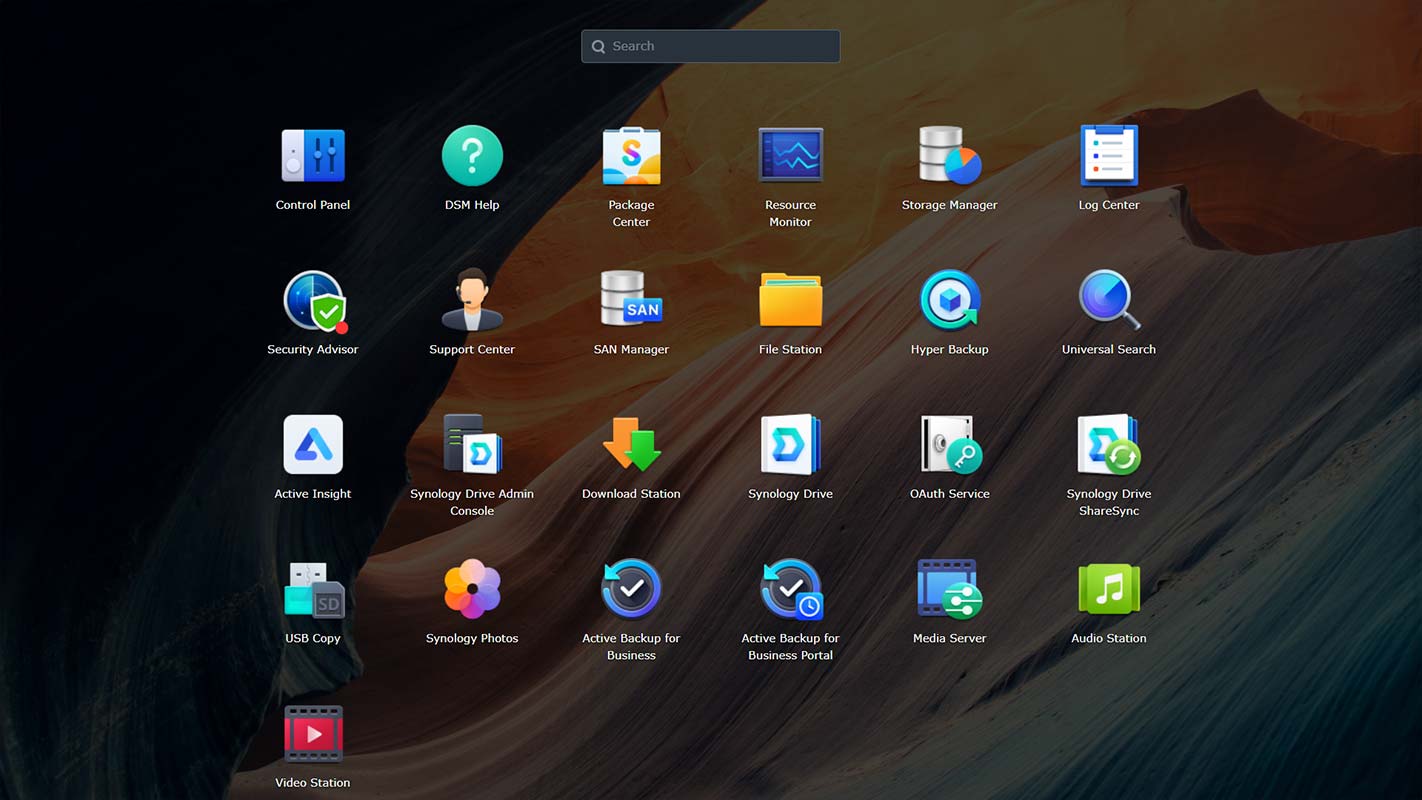 To begin with, NAS has a vast number of features out of the box. Setting up the RAID is the most important thing you should do because you will be using the Synology NAS primarily for backup, and the RAID settings will allow one of the two hard drives to act as a fail-safe. It is useful for all types of backups, including media files. However, it is only one of the RAID's functions, there are others as well. Synology NAS can also be used as a private cloud storage device, either inside the home or remotely via QuickConnect. You can also use the NAS in your home for centralized backup and file storage, all devices connected to the same network can easily access the Synology NAS File Station. Other apps, such as Synology Drive, are useful when you have a computer or a Mac to store files; read our Synology Drive review here.
READ: Xiaomi Pad 5 Review – All rounder Tablet with Versatility On-The-Go
How to install Multimedia Apps
Because the device is primarily used for file storage, it is also ideal for storing multimedia content that can be accessed from anywhere, at any time. This article focuses on the multimedia apps that can be downloaded from the Synology NAS's DSM. Go to Package Center>All Packages>Multimedia to install the multimedia apps, which include Media server, Synology photos, Audio Station, and Video Station. These apps sort all files and index them to each specific location for easy access; they resemble a file GUI rather than a file manager. The Media server, on the other hand, allows all of your home entertainment appliances to access all media files stored on the Synology NAS.
What we like about the multimedia applications is that you can download them from the Google Play and Apple App Stores and use them to connect whenever you use the QuickConnect feature. It will use a custom URL rather than the local network's IP address.
Multimedia applications
Synology Photos, Audio Station, and Video Station all have one thing in common: they all access all files stored in the File Station and sort them based on the file type for each.  Only the administrator can store files and index them for easy viewing by users; however, you can grant permission to users if they want to add files to the main file station. Only Synology Photos allows other users without admin privileges to upload their own photos.
Synology Photos
This slideshow requires JavaScript.
Synology Photos, for example, is one of the best multimedia applications Synology has to offer. After installation, it will launch a new window to access the Synology Photos UI; on mobile devices, you will be prompted to enter your server name/URL, username, and password. You can create multiple users for each family member to give them separate access, ensuring that photos are also separated when backed up.
READ: OPPO Reno7 Pro League of Legends Edition officially launched
This slideshow requires JavaScript.
Speaking of backup, it has two backup options built-in. By clicking the Enable Photo Backup button in the lower right corner, you can manually select whether to back up only the new photos or all photos on the mobile device. For auto backup, simply enable the Automatic Backup setting on the More tab in the bottom right corner of the app to automatically backup your photos and videos.
Synology Photos has plenty of other features up its sleeve as well. It has quick sharing files and allows you to choose where to save all of your photos, whether in your personal or shared space. It is easily accessible to other family members or colleagues, and it creates a backup folder on Personal Space by default.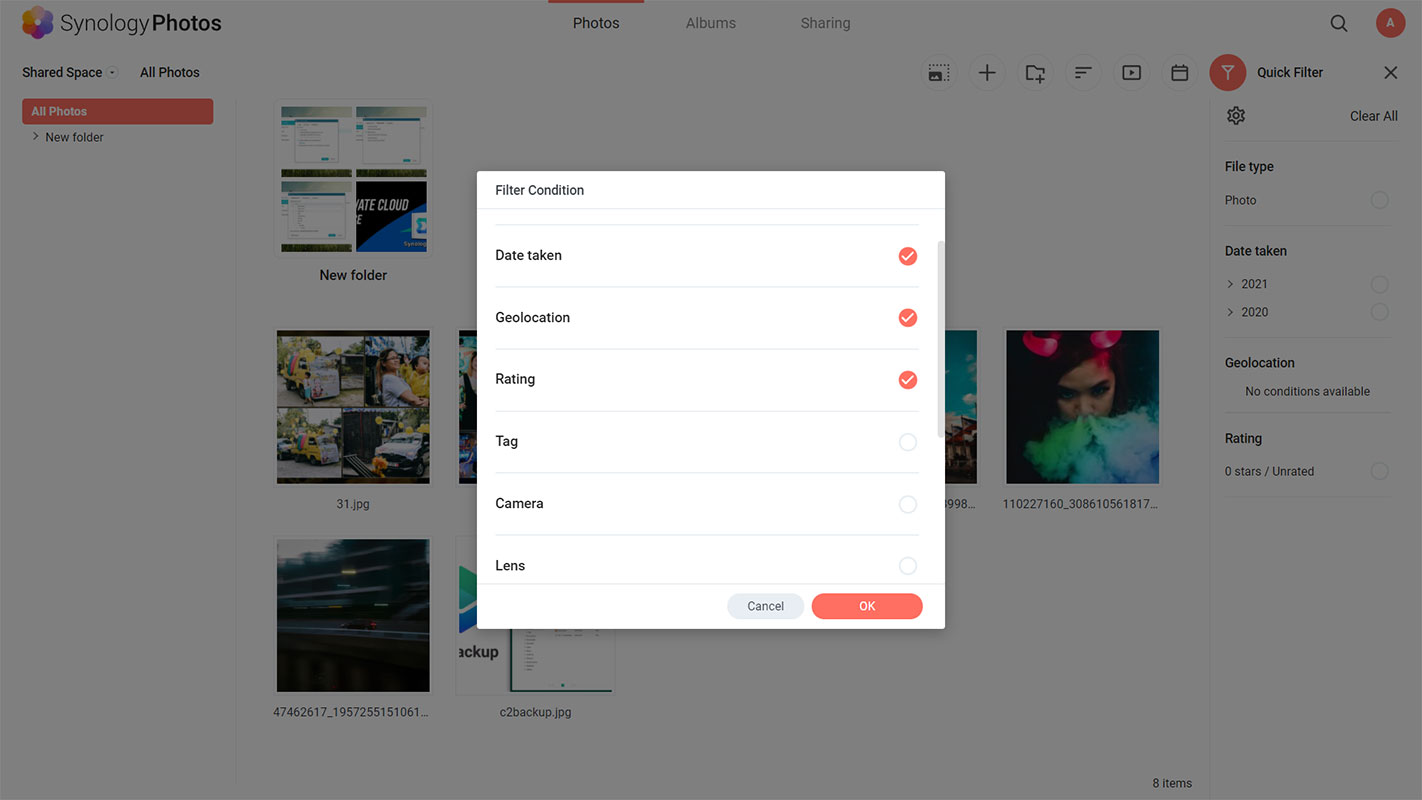 Using the app provides you with simple management features that will assist you in organizing your photos. Sorting or cleaning unsorted items is very useful indeed, and it can also isolate all of your backup photos and videos. Synology Photos also has Smart Search Filters, one of which recognizes each face and organizes them into a single album. You can name each face so that you can filter them later. It can sort files by type, date/year, or simply click the names and icons of people recognized by the AI.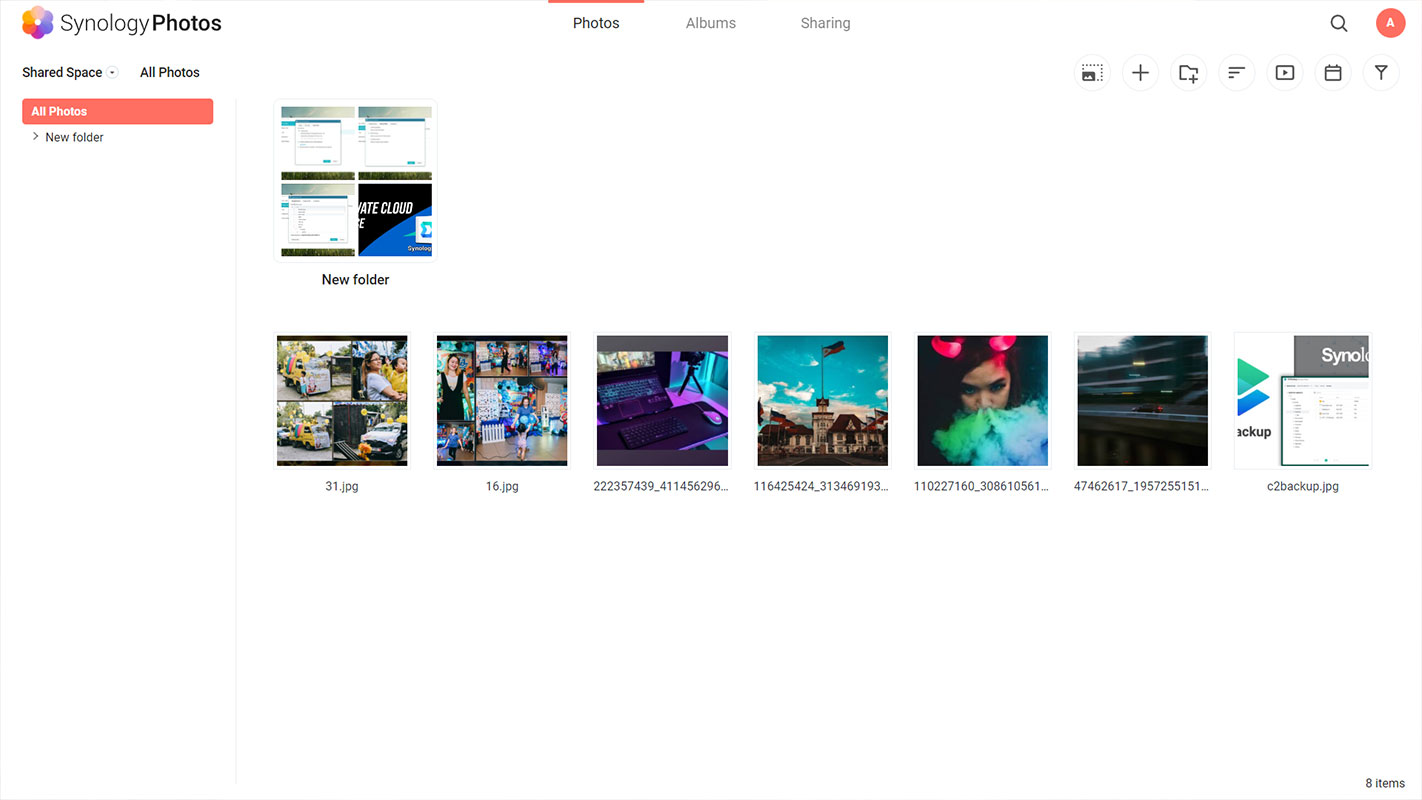 Synology has made it simple for family members to store all of their photos in one location and you, the admin, can manage all files using the admin privilege to better assist family members in organizing their stuff. This is an excellent photo backup solution for family and businesses with media-related files in the comfort of your own home of office. More information can be found in our full Synology Photos review, so be sure to click on this link.
Video Station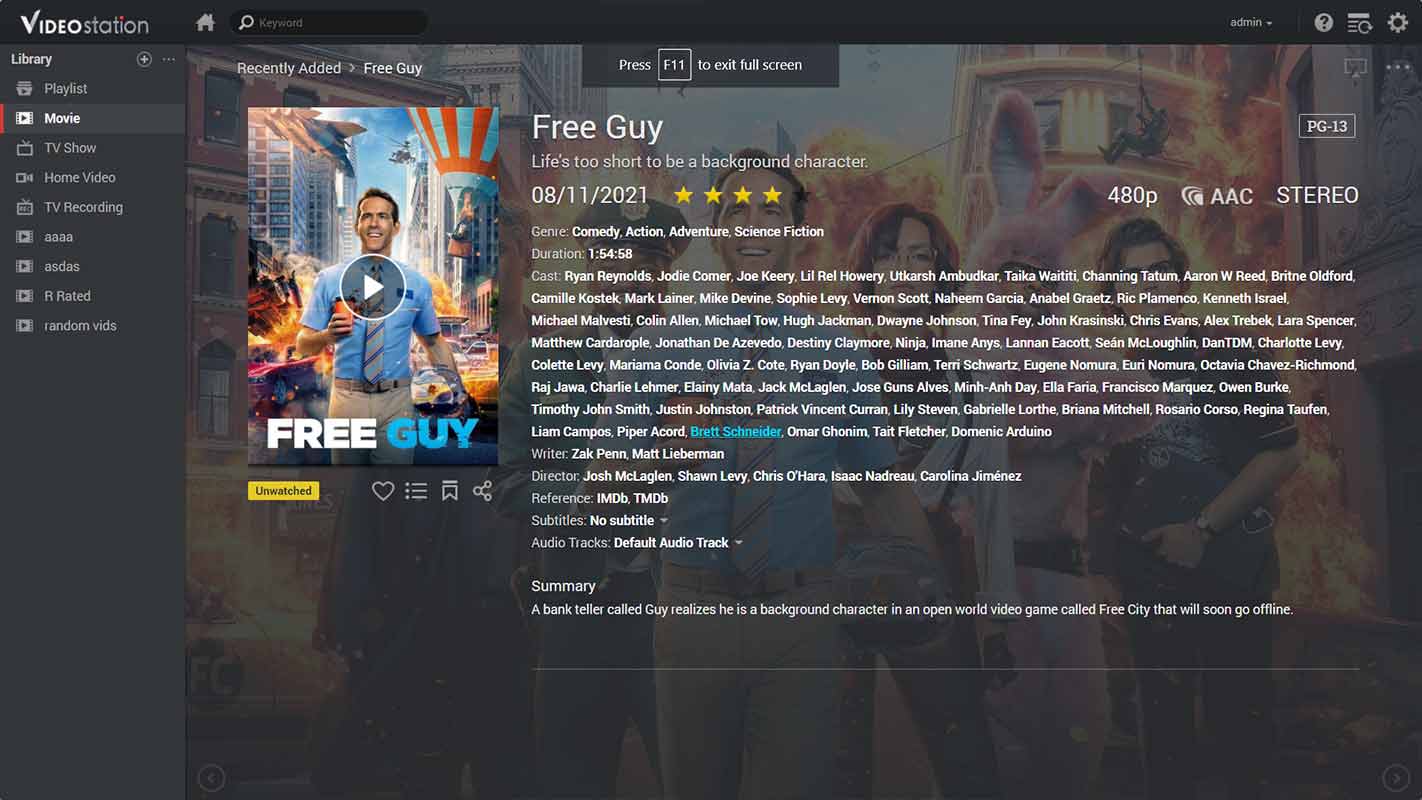 The Video Station is a location where all users can view your uploaded video content from the file station. However, as an administrator, you must first index all files and sort them by content. For example, you must first select the folder containing all movie files and then index it by going to Video Station > settings > Library > movie > add folder > "movie folder."
READ: 2022 Toyota Camry Hybrid priced at PHP 2,335,000 in the Philippines
This slideshow requires JavaScript.
The Video Station also has useful and informative features. You can see a progress bar on where you left the video playing, similar to how YouTube shows a red line indicating when you stopped watching. You can also leave a rating so that other users can see if the video or movie is rated 5 stars or lower. There is also Opensubtitles.org support; however, auto subtitle download must be enabled in the options tab. Furthermore, there is a watch status that displays an indicator for unwatched and watched videos. If you are having trouble playing the videos due to a slow internet connection, you can also set the playback quality.
This slideshow requires JavaScript.
The Parental Control is one of the features we appreciate about the video station. You can create a whitelist in each of the four major categories and add a four-digit pin. If the user is under the rating, he or she will be prompted to enter a four-digit pin before watching. Also, when you create a new custom category, you can specify which users have access to it, so if you have R-rated or PG13 content that your child should not view, you can remove that user's permission.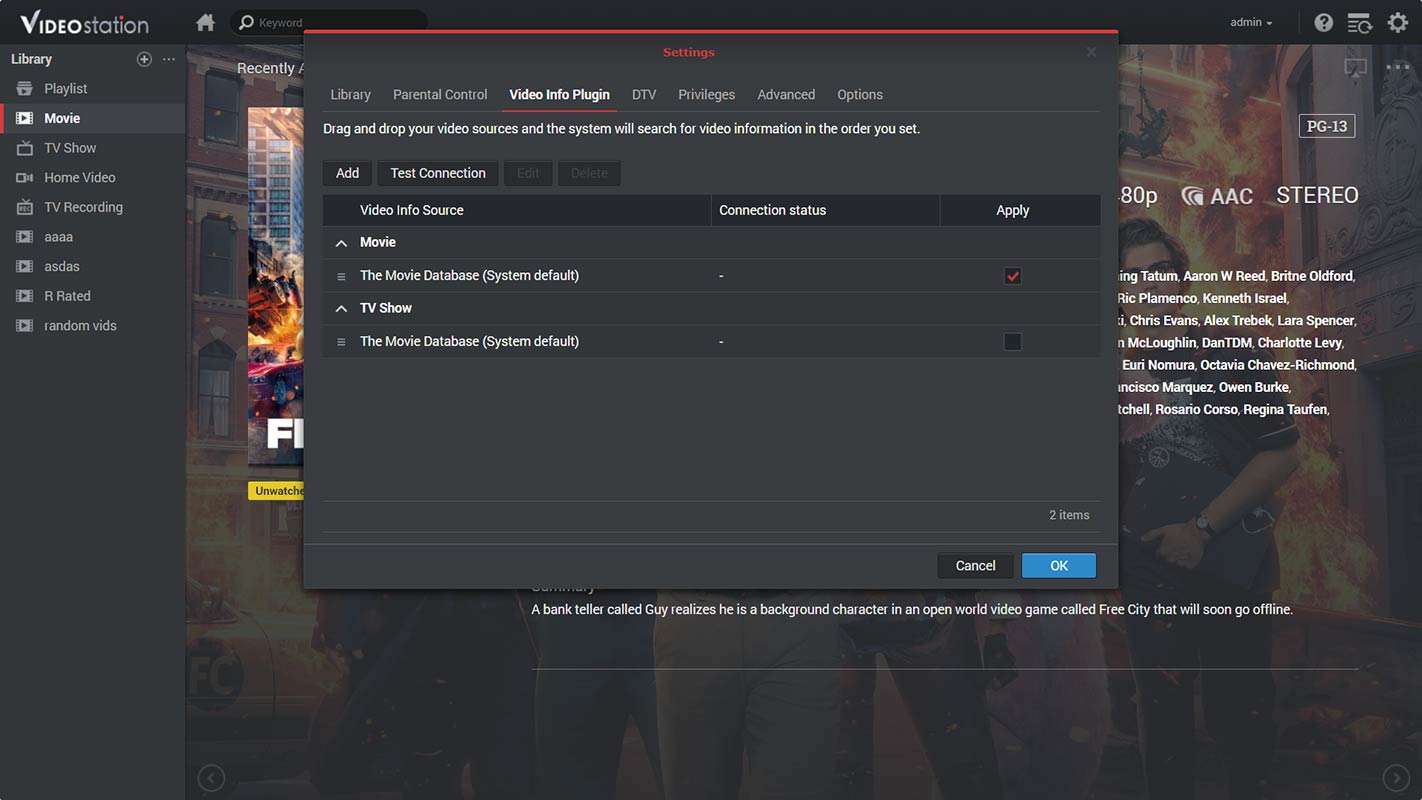 The video info plugin is an extra feature of Video Station. It is ideal for viewing metadata on specific videos and is especially useful for movies. All in all the benefit of these features is that you don't have to subscribe monthly or yearly to stream movies, you simply need to have the movie's file and save it to the Synology NAS. It's useful for people who want to store as many movies as they want without worrying about monthly recurring fees.
Audio Station
The Audio Station is straightforward and easy to use. It works similarly to other music player apps, is fast, has a clean interface, and has no subscription fees. Users can listen to music from the admin-created database on mobile devices without interfering with other devices. This means that any song can be played on multiple devices at the same time. Lyrics can also be obtained by using the lyrics.wikia.com plugin, which can be found in the Audio Station > Settings > Lyrics Plugin, but you can still add your own lyric searching plugin. You can add music to the music folder or index other folders as an administrator so that users can listen to it from anywhere. It includes privilege options and a personal library, allowing you to separate files based on user and administrator privilege.
READ: Smart Bro Prepaid Home WiFi 5G goes official in the Philippines
This slideshow requires JavaScript.
Audio Station also preserves audio details in music by streaming DSD or FLAC files to your high-quality player. It also works with CarPlay and Android Auto, and it can be summoned by Alexa using Echo devices. The best thing about the Audio Station is that it is completely customizable. You can easily enter or edit tags and song information, as well as add a genre, and the player will sort the songs based on the information you provide. You can manually add lyrics and cover art to each song. It is a fantastic feature indeed.
Stream your media content to smart devices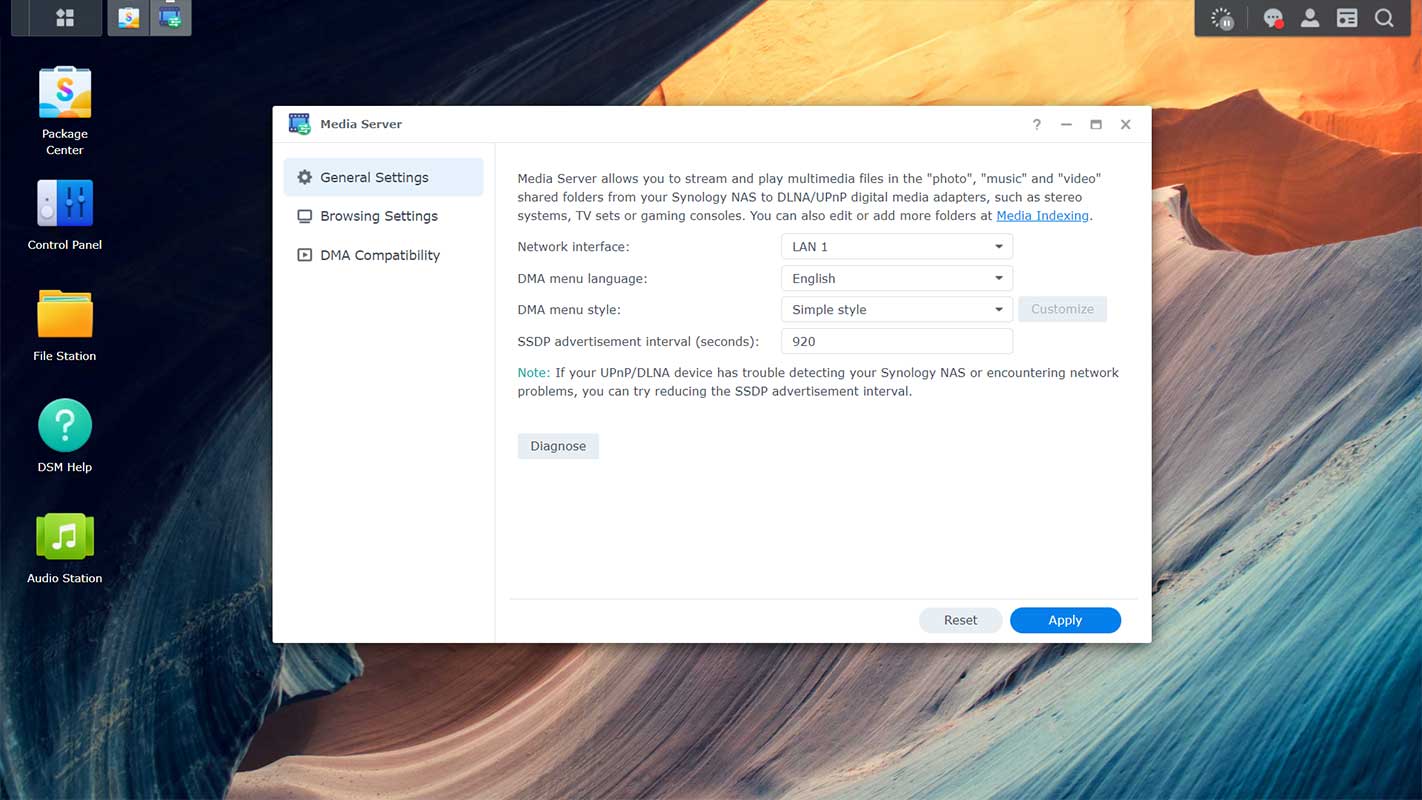 Synology NAS can be used as a multimedia server on a local area network, and it is the best option for quick music/video streaming, and viewing photos. It can communicate with DLNA/UPnP certified digital media adapters such as stereo systems, TV sets, and gaming consoles such as the Xbox or Sony PlayStation. You can further optimize browsing and compatibility for each media file by installing the Media Server app from the package center. This feature will make streaming media through media appliances easier and less stressful.
After installation, the default shared folders of photos, music, and video are created and indexed. Simply upload media files, such as pictures, songs, or videos, to the appropriate folders, and these files will be accessible from your DMA devices.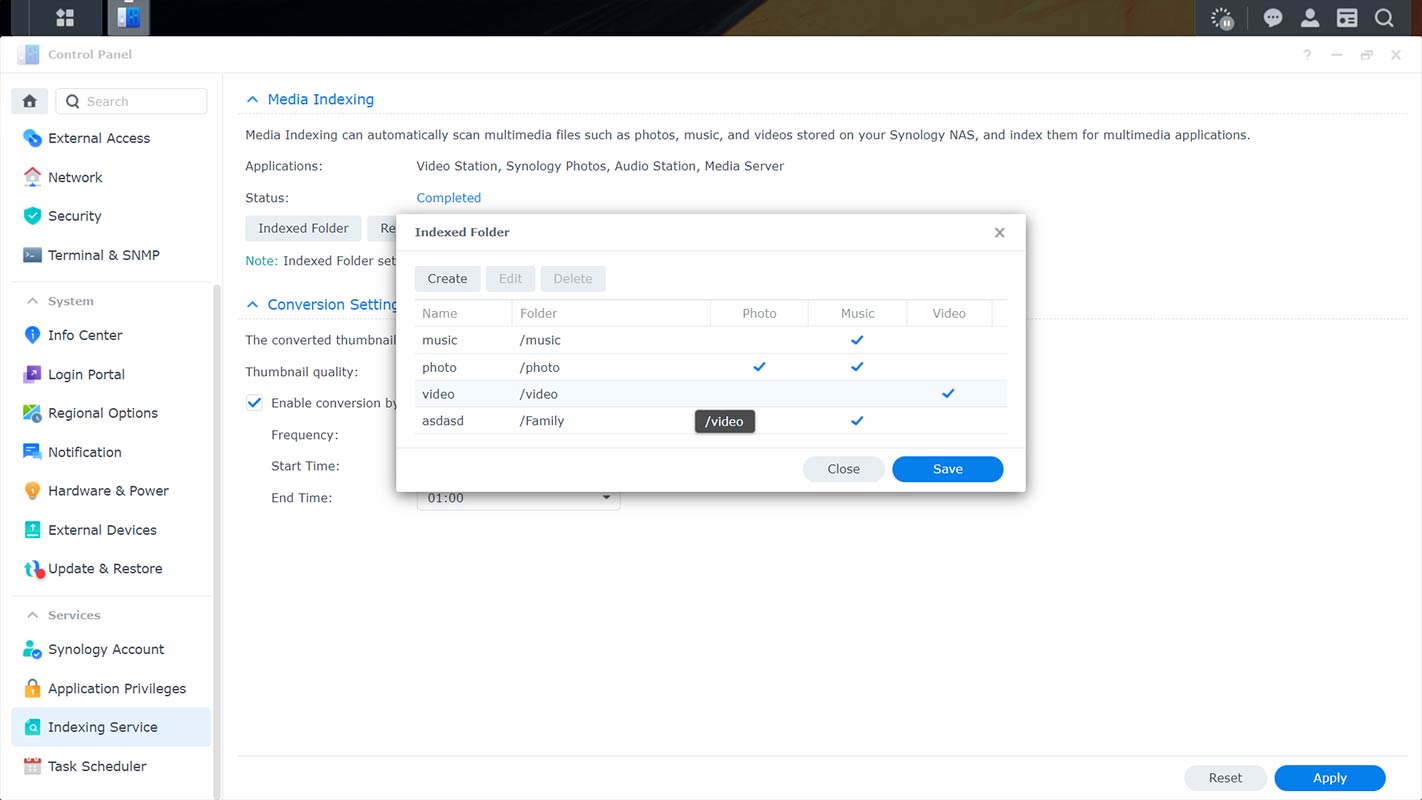 The media files will be indexed automatically within the File Station, but you can manually index files using the Media indexing settings, which can be found under Control Panel > Service > Indexing Service. You can reindex the files, but before you do so, click the indexed folder to create a new folder and choose which file types to index in that folder; this gives you more control over the files. You have the option of creating up to 100 indexed folders.
Now, by selecting a network interface in the General Settings of Media Server, your media devices will be able to detect the Synology NAS. Synology NAS and DLNA devices, such as DLNA TV, will have a seamless connection, allowing you to view media files stored in the Synology NAS through the TV and enjoy entertainment on a much larger screen. To put it simply, it's as if you put a USB storage device on the back of the TV, but instead, using a local network will connect to the Synology NAS and it acts as a storage device.
Media Server also includes video and audio conversion settings, as well as DMA compatibility, to ensure that your DMA devices can play the media files smoothly. This is useful for improving wireless local streaming. You can also enable the transmission of low-resolution images rather than original images, allowing you to browse the files more quickly.
READ: Samsung Galaxy Watch 4 Review – Watch out!
What Synology device should you use?
If you don't already own a Synology NAS, the DS220+ is the best option if you only intend to use it for family entertainment. It is a small 2-bay NAS designed to help you manage your multimedia and share it with your family.
The DS420+ is a high-performance 4-bay home NAS that is ideal for streaming high-resolution files and providing high-quality entertainment to multiple devices.
If you intend to use the DS920+ as a scalable multimedia data growth device, this is the model for you. It has more storage space for multimedia, allowing you to expand your backup, and it is ideal for businesses that require multimedia apps and indexing.
Verdict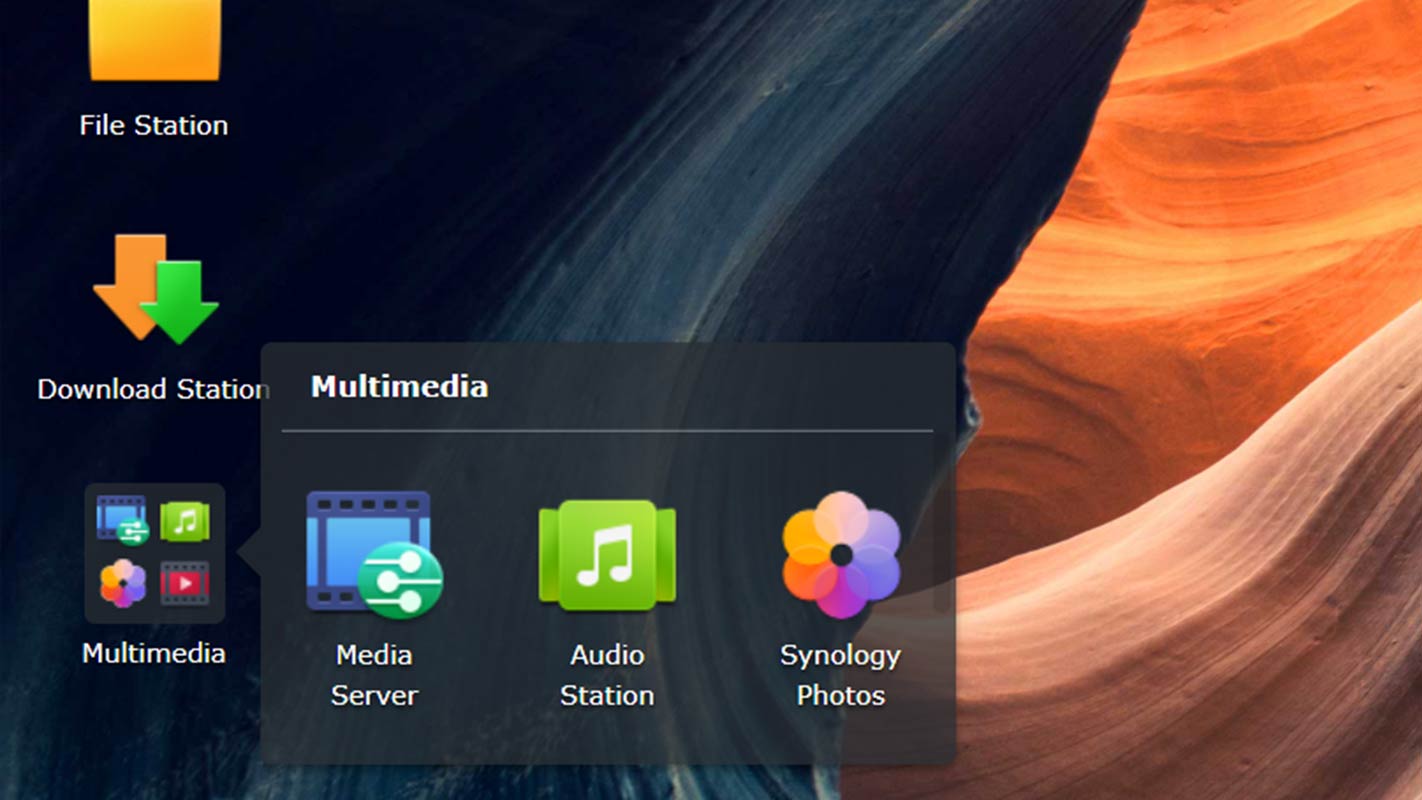 Overall, there are a lot of things you can do with the Synology NAS, and the Multimedia apps are the added features that are best for entertainment and ideal for families who want centralized storage of all of their multimedia. There are file indexing and other features for better file sorting, and the best part is that you can easily access these devices on the go thanks to QuickConnect.
If you don't want to pay monthly or yearly recurring fees on all multimedia platforms, the Synology NAS Multimedia apps offer their own database and storage, and you only pay for the NAS device like Synology's DiskStation. Streaming and multimedia backup provides everyone with peace of mind and hassle-free entertainment.
If you don't already own a Synology DiskStation, you can find Synology NAS on the following websites:
READ: OPPO Air Glass officially unveiled at INNO DAY 2021