Wearables are becoming smarter and smarter and the latest Galaxy Watch 4 series from Samsung includes improved navigation, an easy-to-adapt user interface, and a clean design. However, in this review, we will focus on the Classic version. A sophisticated and stylish smartwatch with physical dial navigation that adds functionality and style.
READ: OPPO Air Glass officially unveiled at INNO DAY 2021
Design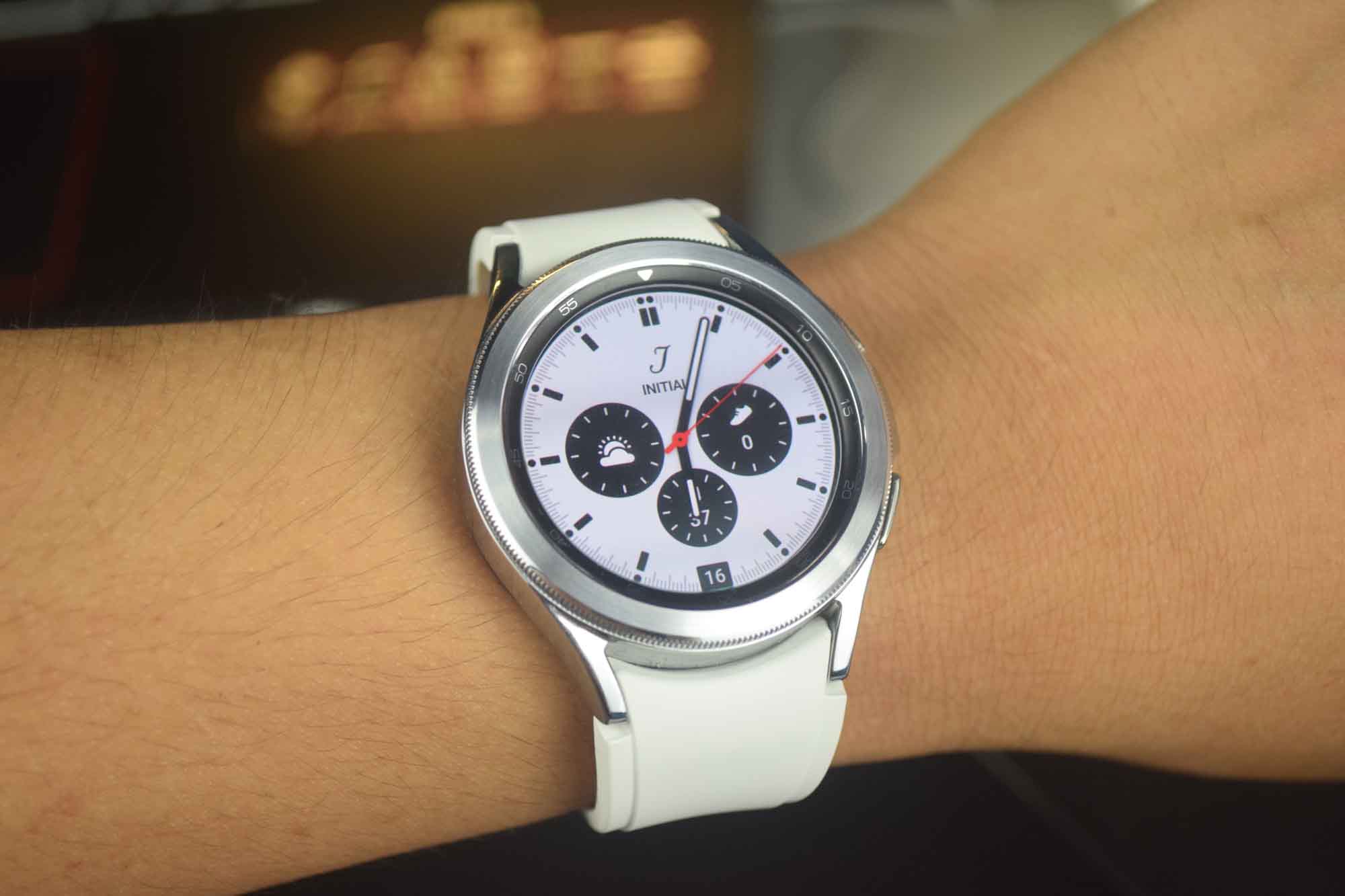 The Samsung Galaxy Watch 4 Classic is more than just a smart companion; it's also a wearable with aesthetics that are ideal for those who want to add a Classy and elegant look to their OOTD.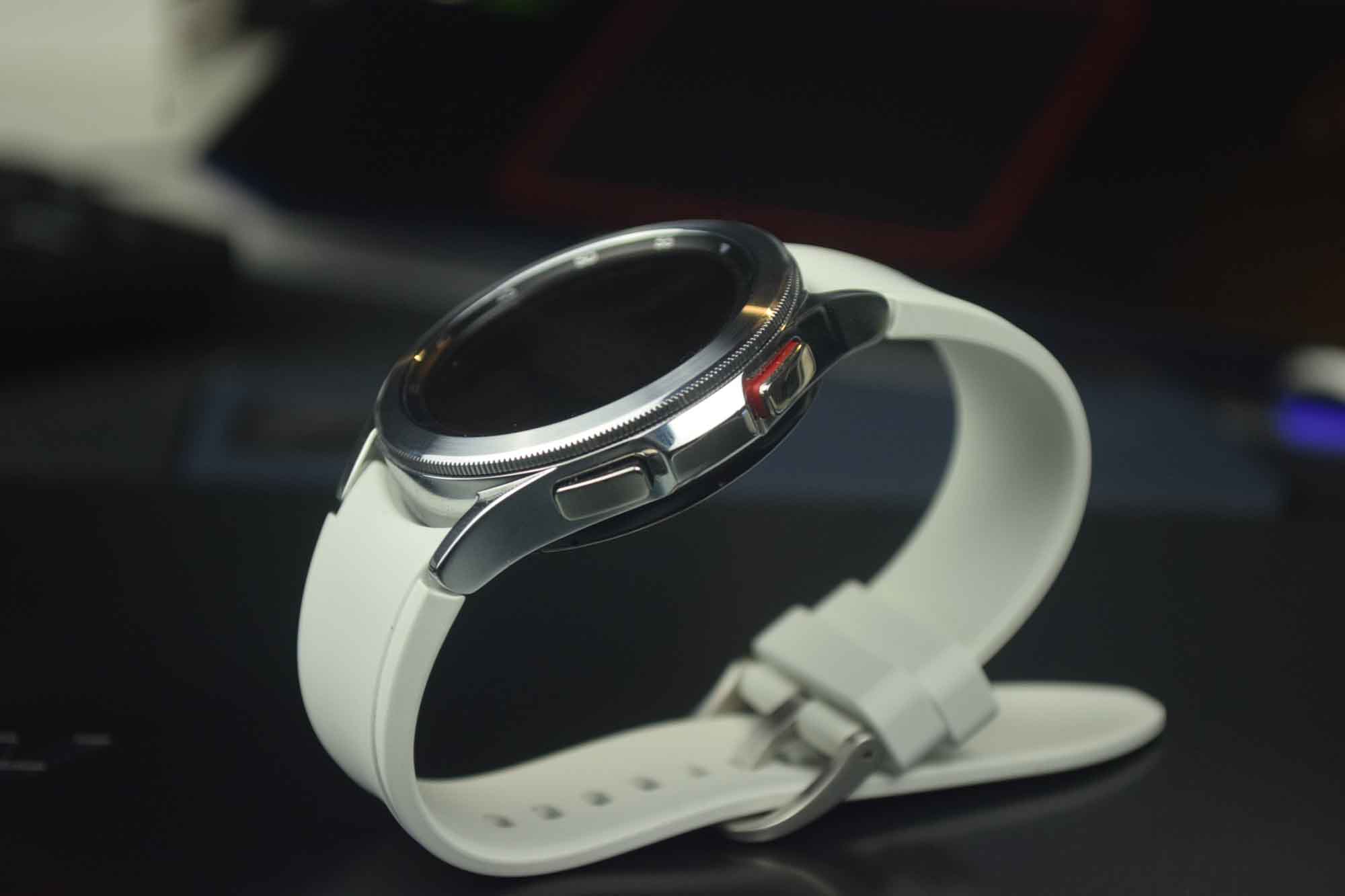 The body is made of more upscale materials, such as a stainless steel chassis, a leather strap in a thom brown color variant, and a physical rotating bezel. It does not feel heavy or light, but it is heavier than the non-classic version. Meanwhile, the Galaxy Watch 4 classic is only available in a few colors: black, silver, thome brown, and bespoke edition. If you want more fancy and fun colors, the non-classic version has more color options.
The Silver color we have, has the same silicone ruberrish strap used in fitness bands, and it reflects sweat, making it ideal for outdoor use and sports.
This slideshow requires JavaScript.
However, when you snap the strap out of its body, it's a little difficult to reattach it. The small rod lock is difficult to reach due to the rubberized texture of the silicon, but it is quite durable and will not easily snap out due to the rubber's tenacity. The strap holder on the classic is compatible with standard 20mm straps, so you can still use other designs and materials.
It has a slimmer design and new watch faces than its predecessor, which is best for maintaining the classic watch look. It is also the first major smartwatch with body composition analysis, which tracks the user's body in order to provide better information for better health management. Furthermore, the Galaxy Watch 4 Classic is less expensive than the Galaxy Watch 3 'Classic' version making it the best option between the two device.
READ: Xiaomi 11 Youth goes official with Snapdragon 778G chipset
The watch's strap lock's durability is questionable, but the Watch 4 still uses gorilla glass dx, a scratch resistance glass for wearables and smartphone lenses with better readability in direct sunlight, whereas the non-classic version of the Watch 4 uses the higher gorilla glass dx+, which is more scratch resistant than on our device.
Similar to the 'Edition' variant of Apple Watches, the overall appearance of the Galaxy Watch 4 is premium and appealing, and the rotating bezel adds more functionality that mimics a real classic watch.
Display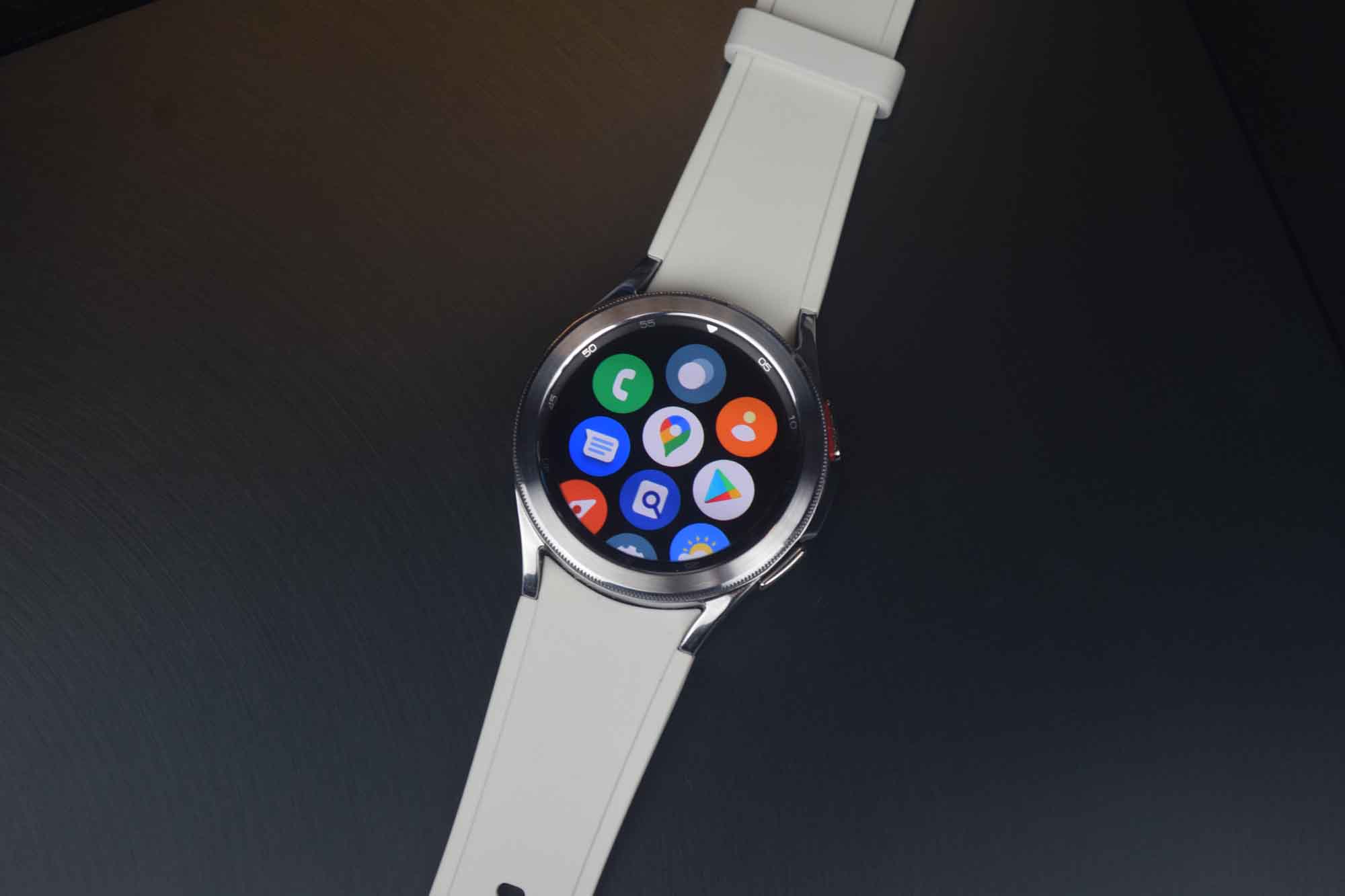 The Samsung Galaxy Watch 4 Classic has a 1.4-inch Super AMOLED display with 450×450 pixels. It has a higher resolution than the previous model, and the display looks very premium thanks to the Super AMOLED's punchy colors.
The Super AMOLED panel has a high level of brightness that is ideal for outdoor use, but it must be brighter than 70% to provide a good viewing experience in direct sunlight. We have no complaints about its display because Samsung made their best offer on its wearable. However, a higher refresh rate may add smoothness but draining the battery faster.
Software and Performance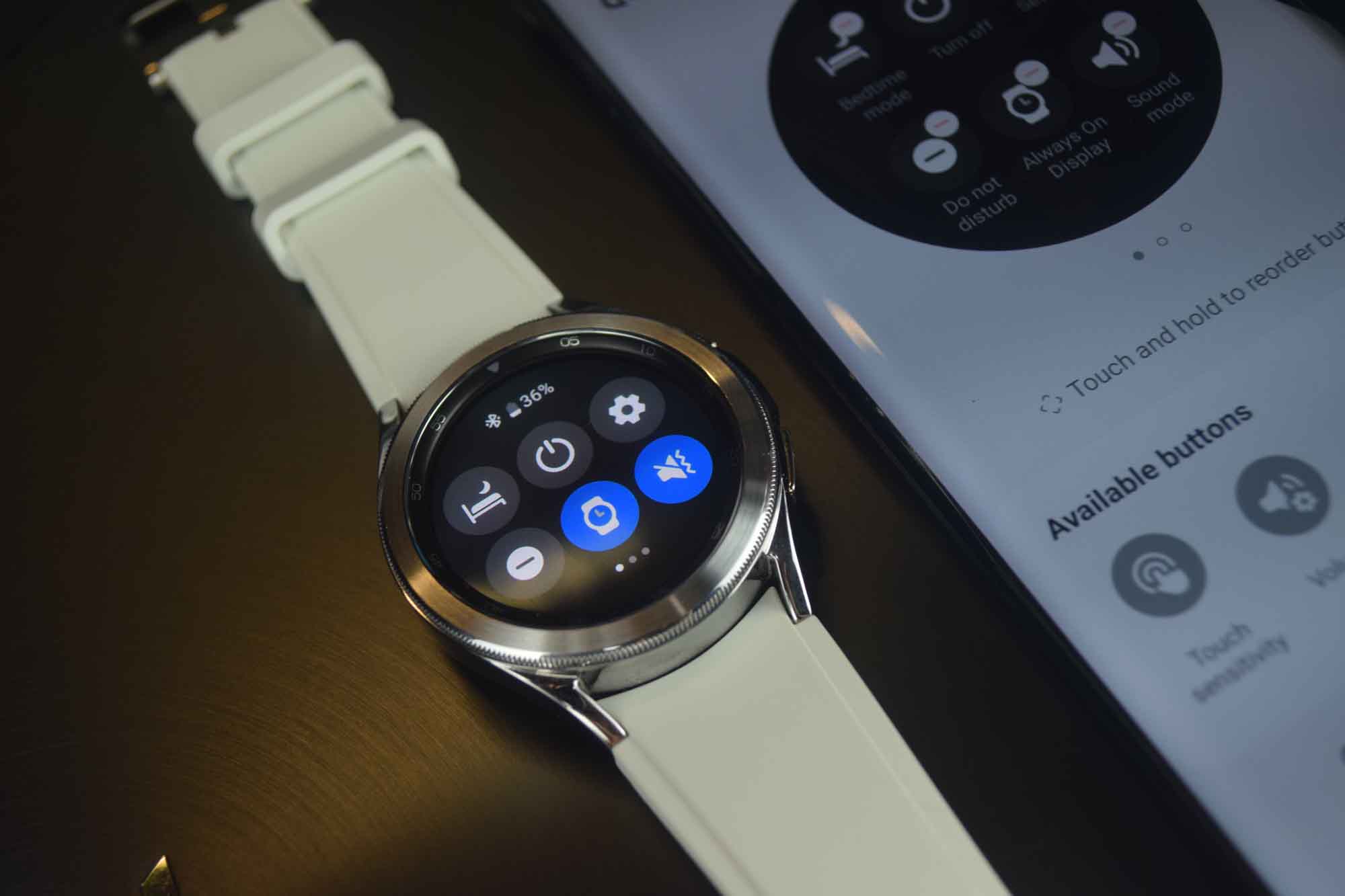 Powering the Galaxy Watch 4 Classic is an Exynos W920 (5 nm), a dual core chipset with high-performing yet power-efficient processor specifically made for wearables. It doesn't lag and it is very functional. The new software on the device also works great. It runs on Android Wear OS, with One Ui Watch 3 on top. Its functionality is simpler, cleaner, and more sophisticated.
READ: Infinix INBook X1 (i5) variant, INBook X1 Pro goes official in the Philippines
Using the watch to add tiles and buttons works perfectly fine. It has a common gesture function that allows you to easily re-arrange the UI, buttons, and other elements within the OS. But Connecting it via Bluetooth and using the Samsung Wear app will allow for more customization and controls, such as a wide variety of watch faces.
This slideshow requires JavaScript.
The default watch face includes step, weather, and battery information, as well as three clock hands. There are a variety of other watch faces available in the Samsung Wear app, such as a digital clock, colorful circular lines, and so on. However, you can still customize what appears on the screen to provide flexibility and a good user experience. You can quickly glance the information by just raising your hand.
Furthermore, it can connect to non-Samsung devices, but the Galaxy Watch 4 does not yet have a Google Assistant function. As a result, it is best for the Samsung Ecosystem with Bixby and other Samsung apps that can sync, share, and track by the wearable device with only an account sign in.
Features
The Galaxy Watch 4 has the ability to give notifications, answer messages with gesture, voice, or even a touch keypad, and it also has SOS, which you can enable and configure in the Galaxy Wear app. It has the reliable features and you don't even have to open your smartphone to check it out; the wearable does the work for you.
READ: Smart Bro Prepaid Home WiFi 5G goes official in the Philippines
This slideshow requires JavaScript.
Aside from these features, the watch tracks over 90 different types of workout routines. It also includes a 3-in-1 health sensor for measuring heart rate, ECGs, and body composition. Most smartwatches uses heart rate monitor—i t's the flashing green light underneath the watch body. eWhile the ecg is the more reliable feature for measuring heart's behaviour on the spot. However, the Galaxy Watch 4 is the first major smartwatch to offer bioelectrical impedance analysis (BIA).
It monitors your body composition, such as your mass index, bone mass, body fat percentage, and other things. It is useful for people who want to track their body mass in order to maintain their figure and analyze what's happening to the body. You can use the Samsung Health app to get a more in-depth look at your body composition.
Furthermore, it's a nice addition and a great incremental update, but there's still room for improvement, such as safety warnings or precautions when using the BIA feature because it sends a weak electric current to determine body composition. There was no electric shock or anything when we tried to measure ours, and it is safe for pregnancy. However, when it comes to health, the watch should notify you if you intend to use it or consult a doctor first. Overall, the accuracy is reliable, especially for people over the age of 20.
Battery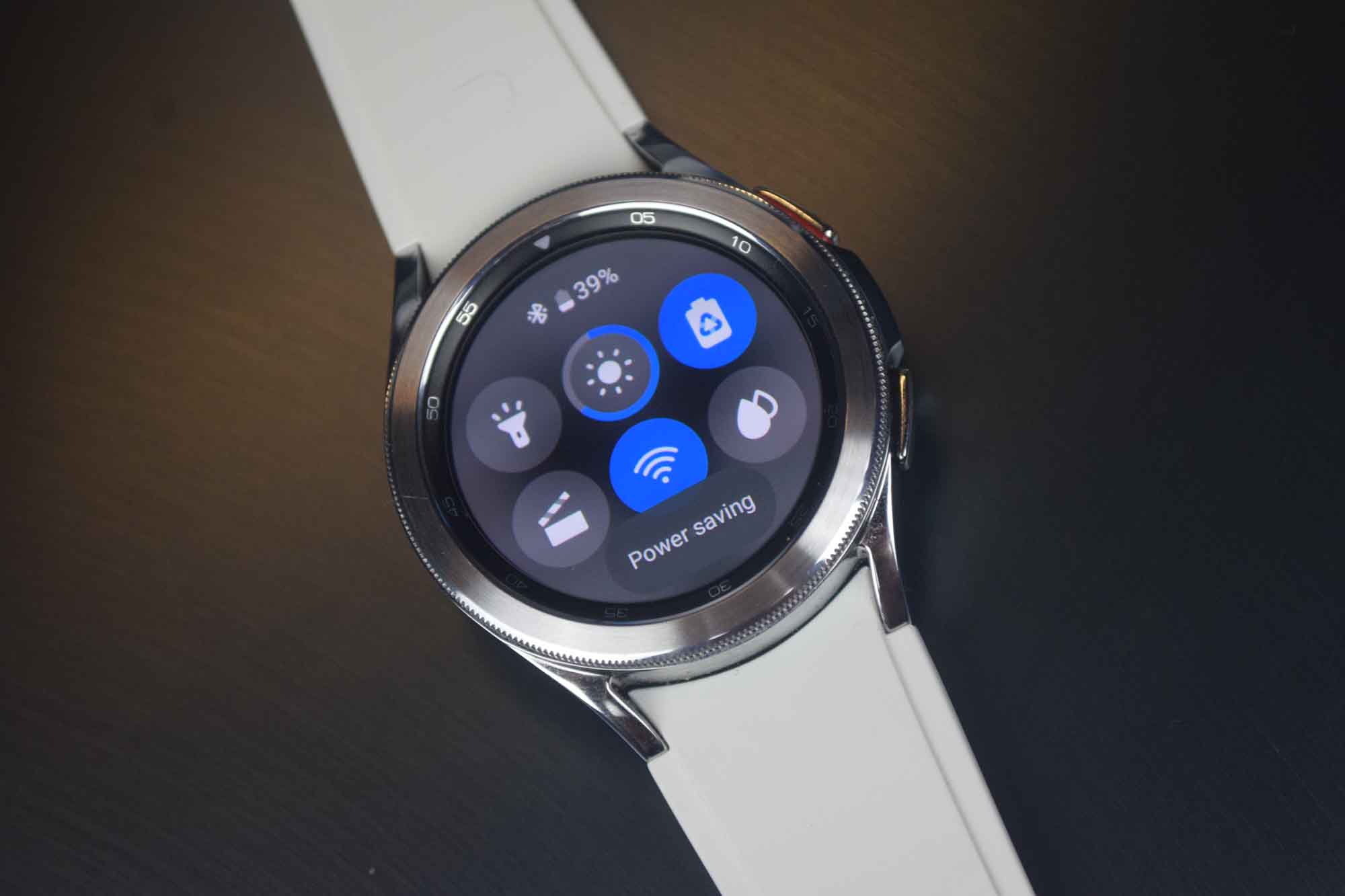 The battery in the Galaxy Watch 4 is 361mAh, which is slightly larger than the battery in its predecessor. It can last a day or so and provide enough screen on time and standby time before the day ends, but it could be better. To save some juice for tracking sleeping patterns, we recommend turning off the AOD and using at least half the brightness.
READ: Huawei Watch GT 3 and GT Runner now available for purchase in stores nationwide
The best part, however, is that it has a power saving mode that extends the screen time even further. There is also a Watch Only Mode, which disables all functions and only displays a digital clock in white. This will be triggered when the battery is critical and there will be a slight delay before the display turns on in this state.
The Galaxy Watch 4 continues to use Qi wireless charging, which allows it to charge pods wirelessly over distances of up to 4 cm (1.6 inches). We know for a fact that the Galaxy Watch 4 can be charged using the back of qi wireless charging phones. However, because we cannot test it, if you are going on a multi-day trip, you should always bring your own charger.
Verdict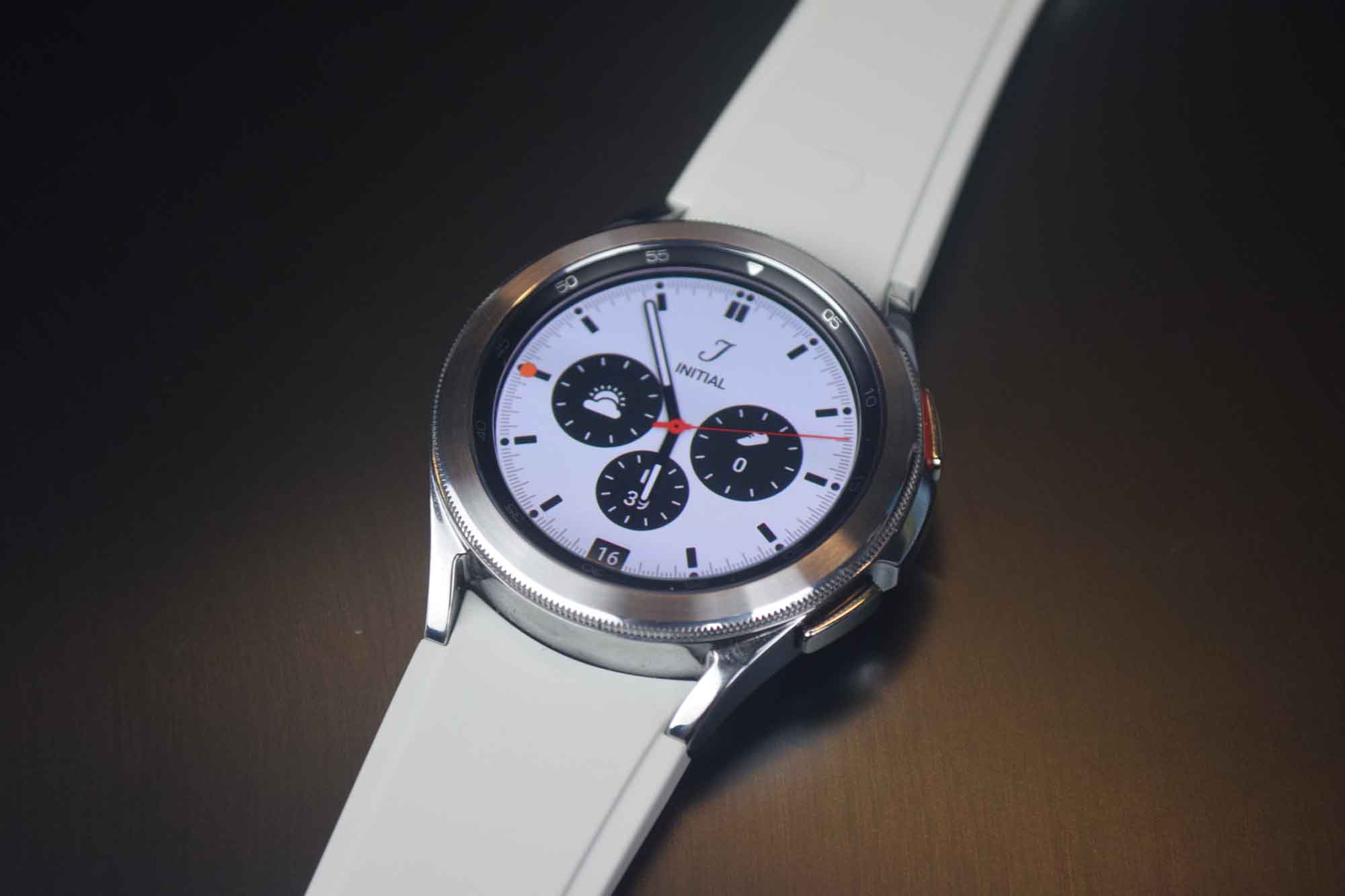 Overall, the Galaxy Watch 4 Classic has more aesthetics with a classic watch design, leather straps and a physical rotating bezel than the vanilla Watch 4. If you prefer more trendy and fancy colors, the Galaxy Watch 4 provides the same functions but in a wider color options. It also has stronger glass and a lighter feel.
The Galaxy Watch 4 continues to offer the benefits of wearables, but with improved health and track records that can help you manage your daily routine thanks to the Samsung ecosystem. The battery is quite questionable though but it can still last a day and this means all activities can still track by device. The price of the Galaxy Watch 4 Classic with 42mm and 46mm options starts at P17,990. The health feature on this wearable device is a standout and it is one of the worthy buy if you're looking for a premium smartwatch.
READ: Xiaomi Redmi Watch 2 Lite now available in the Philippines