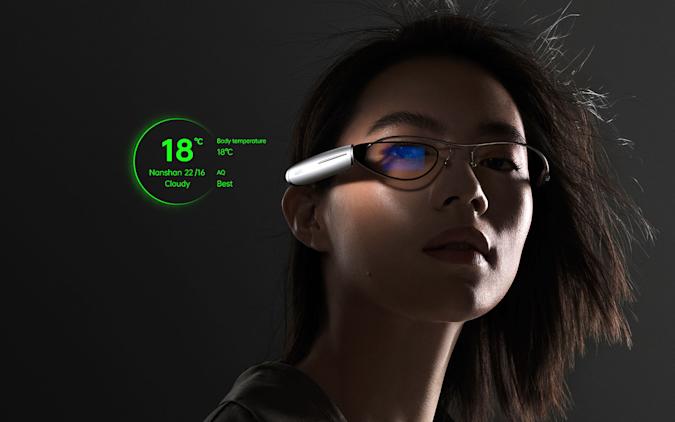 OPPO has announced its smart glass product featuring a unique monocle waveguide design, the OPPO Air Glass. It is an assisted reality (aR) device that displays information, notifications, navigation, teleprompter, smart translation, and more.
The Air Glass is made up of two parts- the lens and the frame. According to the company, the OPPO Air Glass takes its design inspiration from the wings of the cicada. The monocle waveguide lens has been designed to work 'seamlessly' with the light projection system to display key information to the user. The lens makes use of a customized diffractive waveguide design, with a gradient design that is said to minimize visual obstruction while preventing the projected light from escaping the lens structure. OPPO Air Glass's frame houses the projector, motherboard, processor, touch bar, battery, Wi-Fi and Bluetooth antenna, microphones, speaker, and other components.
OPPO's Air Glass is equipped with the company's Spark Micro Projector, roughly the size of a single coffee bean. The Spark Micro Projector is a Micro LED chip that projects a 640 x 480 image onto the glass display. The OPPO Air Glass is powered by a Qualcomm Snapdragon Wear 4100. The device can be controlled by touch, voice, or hand motion if paired with an OPPO Watch 2, and head movements. Users can toggle notifications by tapping the touch bar of the Air Glass or nodding their head.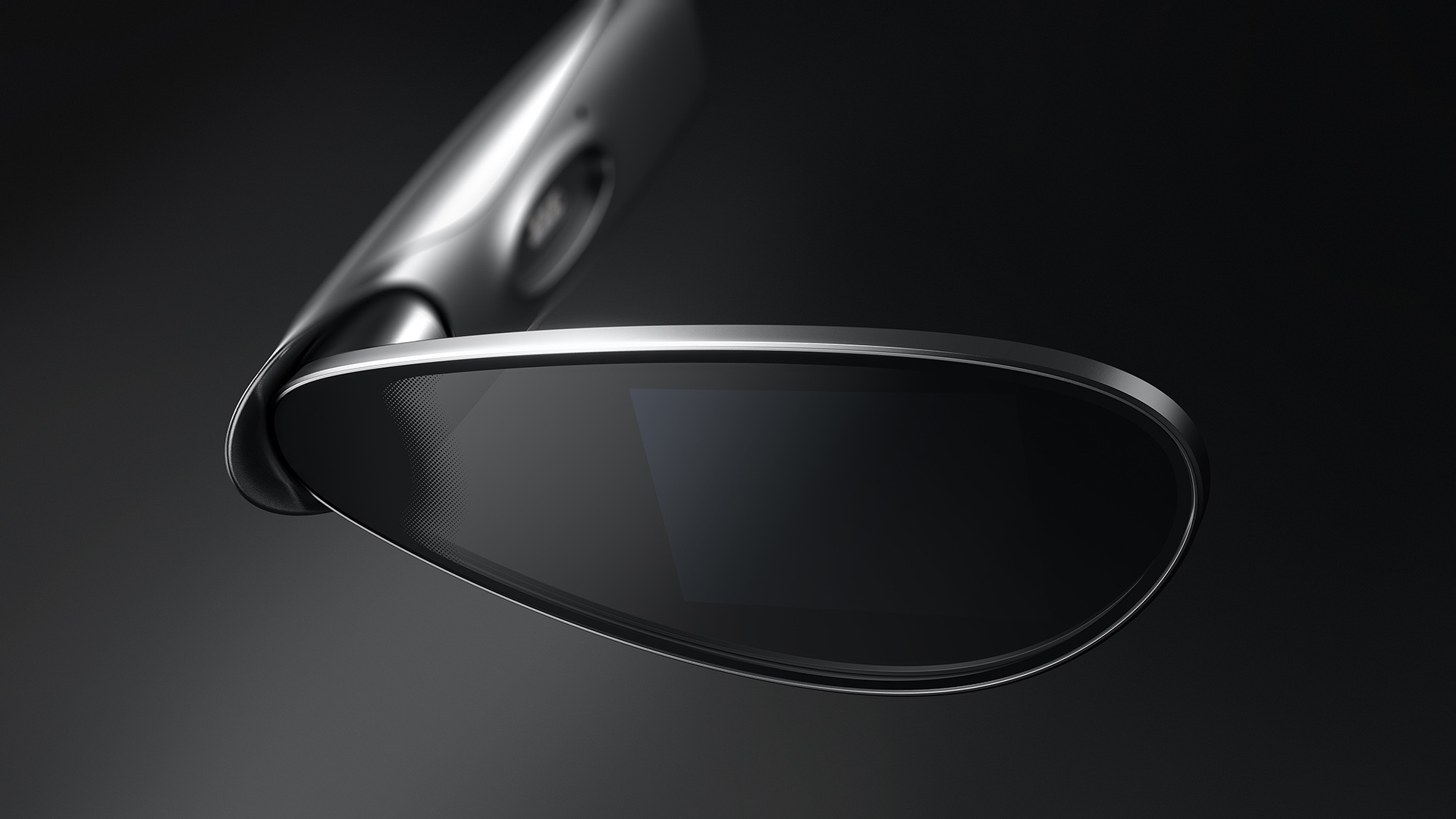 Moreover, it supports navigation for use while walking or cycling. The company has partnered with Baidu to integrate Baidu Walk and Bike Navigation as well as "Explore Nearby" function. It also has a built-in Smart Translation feature that allows two persons using Air Glass to communicate across cultures. Smart Translation currently supports Chinese-English translation, with Chinese Japanese and Chinese-Korean to be added later.
Users change the settings of OPPO Air Glass using the Smart Glass App on their smartphone or smart watch. It can be operated using the Smart Glass App on OPPO Watch 2 and any OPPO smartphone installed with ColorOS 11 or later.
The OPPO Air Glass is available in Black and White colors. The company said their smart glass will launch in China by the first quarter of 2022. Stay tuned for more updates.