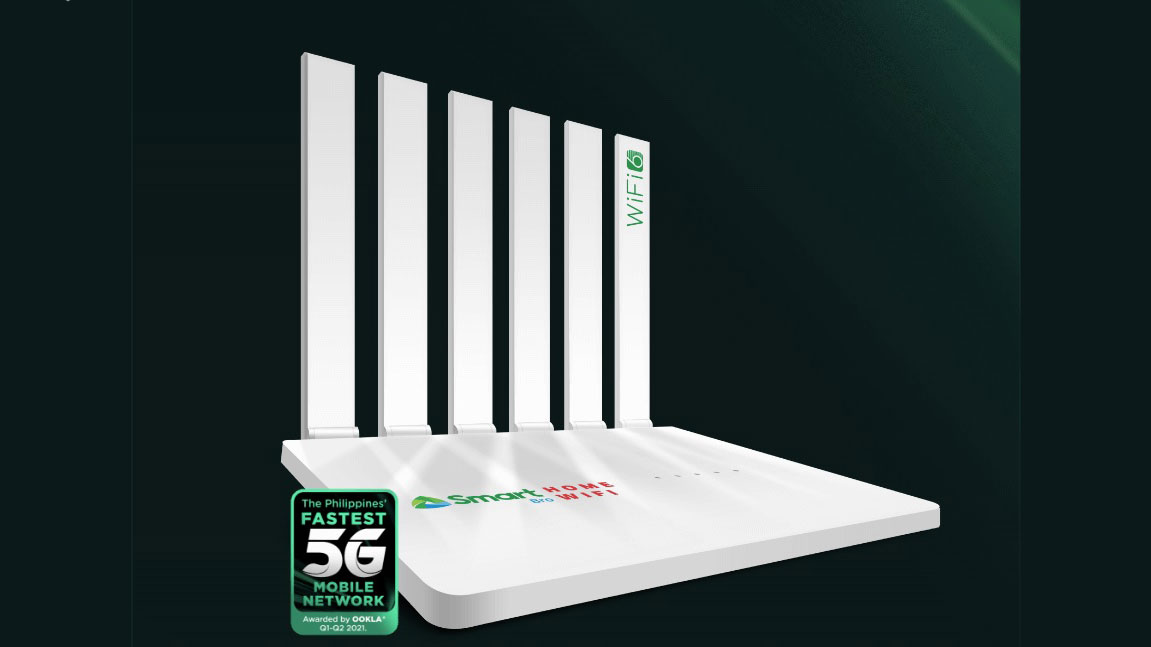 Smart Communications, Inc. has recently launched its newest 5G-capable prepaid WiFi device in the country, the Smart Bro Home WiFi 5G.
According to the company, it is the first-ever Prepaid Home WiFi powered by Smart 5G in the Philippines. The device brings wireless "fiber-like" speeds to allow Filipino homes to enjoy fast internet speeds for work, school, play, entertainment, and more, Smart claims.
The Smart Bro Home WiFi 5G features a 5G NR SA/NSA connectivity with 5G PLUS 2NR Carrier Aggregation that utilizes 2 5G channels simultaneously. It also comes with WIFI 6 with Easy Mesh, 6 External Antennas, 9dBi High Gain Antennas, Gigabyte Ethernet Ports, WPA3 WiFi Security, and WiFi 2×2 MIMO.
It also comes with 6 External Antennas (9dBi High Gain Antennas), and Gigabyte Ethernet Ports. Moreover, the device can instantly connect up to 10 WiFi-enabled devices such as phones, tablets, and laptops.
Smart has also released a printed sticker cover featuring the artwork of award-winning illustrator Stephanie Bravo Semilla on the device.
"We are excited to finally bring the Smart Bro Home WiFi 5G – our most powerful Home WiFi device – to Filipino homes to make it simpler and easier for families to experience the many game-changing benefits of ultrafast 5G," said Jane J. Basas, SVP and Head of Consumer Wireless Business at Smart.
According to Smart, it will be initially available in Metro Manila.
Subscribers can get the limited edition of the Smart Bro Home WiFi 5G with 20 GB open-access data for PHP 15,995 via pre-order.
To know more about the device, you can visit the official Smart website.