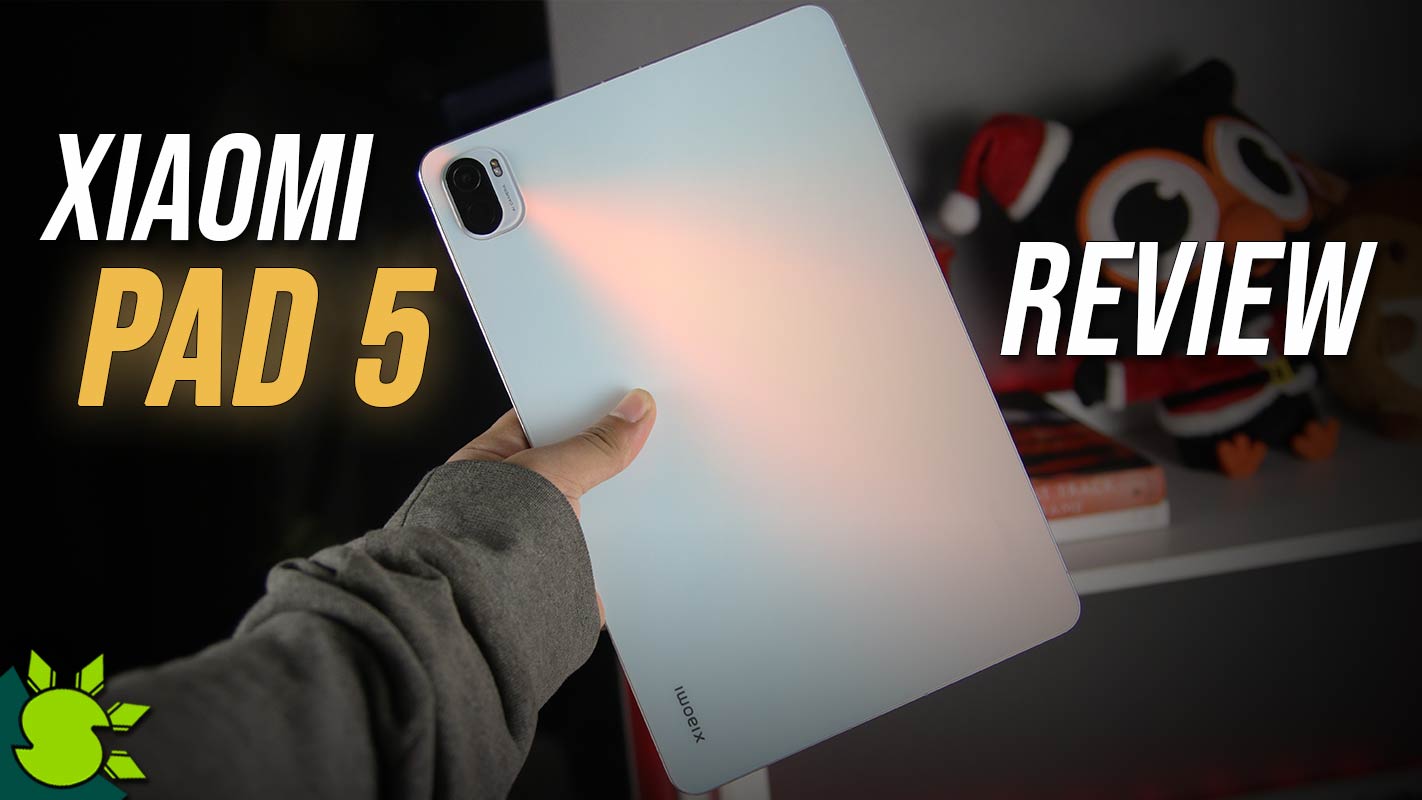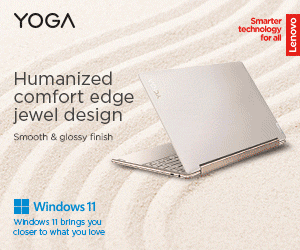 This year, the return of Xiaomi slate tablets is an excellent choice. With the growing demand for other devices for productivity in home school or work from home setups, the Xiaomi Pad 5 tablet is one of the best options to consider because it provides versatility at an affordable price. The 11-inch Xiaomi Pad 5 with a slim body, premium and beautiful design, and a powerful chipset is now available in the Philippines. What can it offer at a starting price of P17,990 to make the most of this tablet? Here's our take.
READ: Xiaomi 12 to arrive with Snapdragon 8 Gen 1 chip
Design and Build
The Xiaomi Pad 5 has a thinner body than most smartphones today, measuring 6.9 mm thick. The overall appearance of the tablet is premium but stylish, and holding it is comfortable and simple. It is also notable because it is compatible with a magnetic pen and it has a magnetic contact pin that charges the pen while it is attached to the body of the tablet, preventing it from being misplaced. The contact is on the right hand, but it is balanced and easy to reach both hands when landscaped. The pen tip can be replaced and is sold separately. Unfortunately, we don't have one to put it through its paces.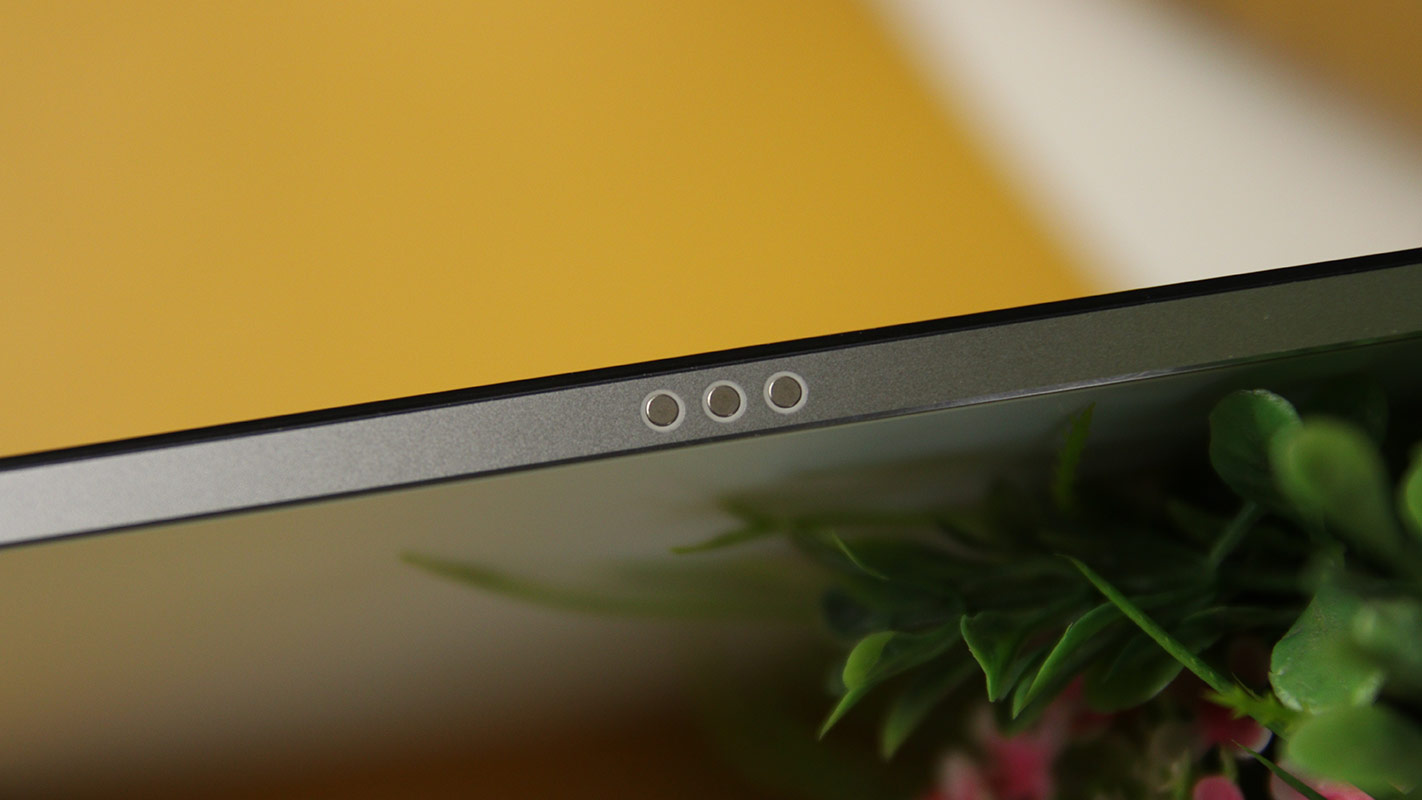 Underneath, there are three metal circle dots for keyboard extension, making it usable for productivity. And it is the versatility that the Xiaomi Pad 5 can provide.
Meanwhile, the back has a frosted glass finish that makes it glossy while also preventing fingerprint smudges. When light reflects off of it, it changes color, and our Pearl White variant has pink and blue color hues. The design is very minimalist, with more space on the back and the module appearing tiny in the corner. Its camera module is similar to that of the Mi 11 Lite, and it only has one 13MP main camera, so don't be confused when looking at it.
READ: Here's Why Realme 8i is a Gamer's Choice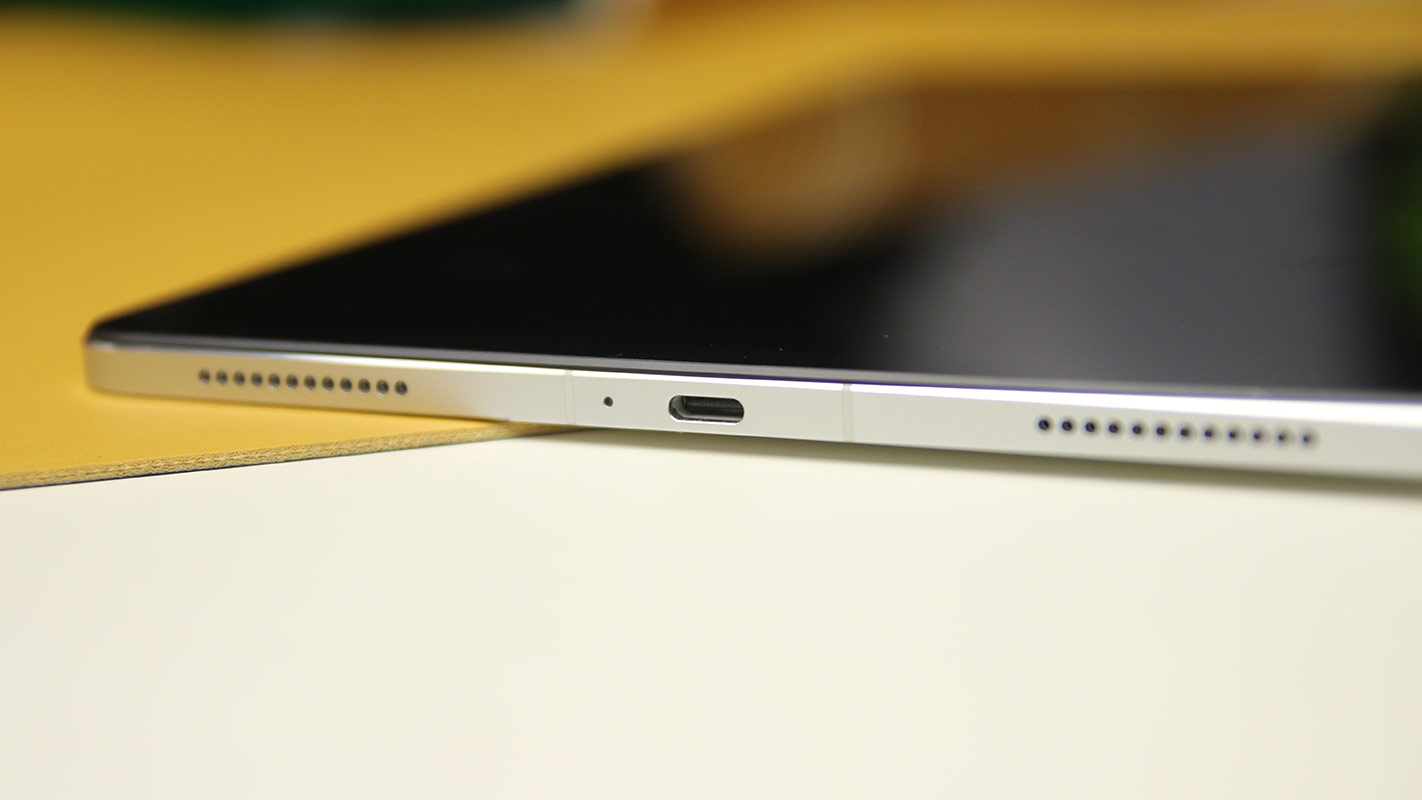 It has antenna bands all around the aluminum frame for better connectivity; however, there is no cellular support in any configuration. When the Xiaomi Pad 5 is in a vertical position, it has a quad-speaker on the top and bottom. It has a bassy thug feel to it and is extremely loud, capable of filling a 10sqm room or more. The loudness is not distorted, and the voices remain clear.
This slideshow requires JavaScript.
The charging dock for the pen is on the right, along with two extra microphones, and the keyboard contact is on the left. Underneath are the main microphone and the USB Type-C port. The power button is located in the upper right corner, while the volume button is located in the upper left corner. Because there are no SD card slots, the storage isn't expandable, so the 256GB model is the best choice. There is also no headphone jack either, which is a concern because you will have to spend more money on Bluetooth earphones or use an adaptor. They gave it up to have a thinner, more stylish tablet that consumers will love, so there's a bit of a trade-off.
Display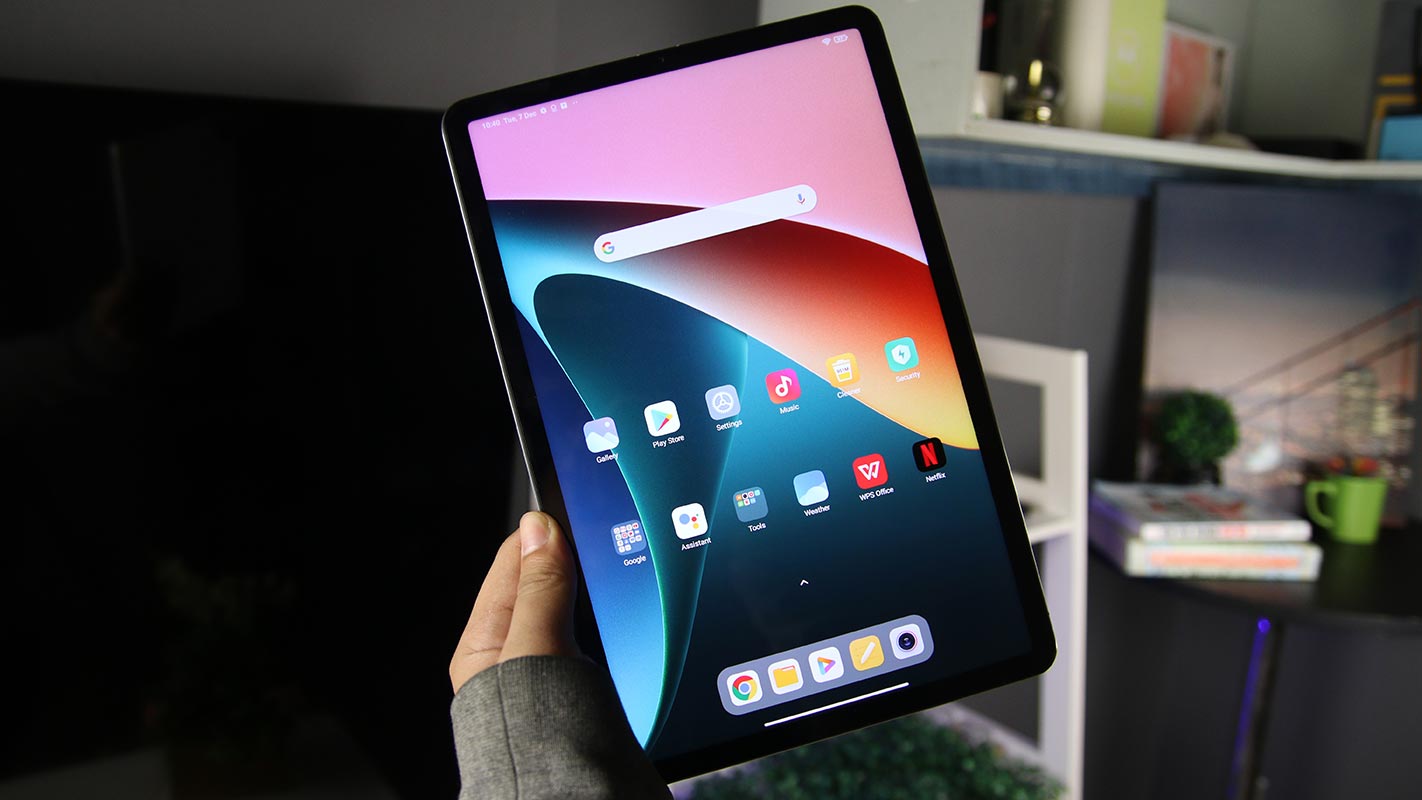 In terms of display, the Xiaomi Pad 5 tablet has a large 11-inch IPS LCD panel with WQHD+ (1600 x 2560 pixels) resolution and a unique 120hz refresh rate found on most flagships. The overall appearance of the front is excellent; the thicker bezels are fine because you must hold the device with two hands and thus have more space. It appears neat and clean because all sides are the same width. The front-facing 8MP camera is located in the top middle of the bezel.
This slideshow requires JavaScript.
In terms of display quality, despite the lack of an AMOLED panel, the Xiaomi Pad 5 has Dolby Vision, HDR10, and 10-bit colors. It's a nice feature on the display for creatives who want to do some color grading, sketching, and other things that require color accuracy. The AMOLED panel is undoubtedly for entertainment, but the IPS LCD with additional enhancements will provide the best experience for productivity.
READ: Synology unveils DSM 7.1, Surveillance Station 9.0 and SRM 1.3
This slideshow requires JavaScript.
Furthermore, the 120Hz refresh rate provides a very smooth experience and feels more responsive, allowing you to feel more at ease when using the tablet. However, there is no adaptive refresh rate; you can only choose between 60Hz and 120Hz, which is a bummer as you will sacrifice battery life to provide an all-out viewing experience. It's fine with us, and we'll consider lowering the high refresh rate if necessary when using the device on the go to provide a longer screen-on time.
This slideshow requires JavaScript.
The tablet is still versatile even on its display. It has color scheme settings similar to those found on most Xiaomi devices. This allows you to choose between increased color saturation and more vibrant colors to increase the display's vibrancy. It also has a reading mode 3.0 that reduces blue light to reduce eye fatigue. It also has a paper mode, which is available in MIUI 12. It warms up the display and adds a paper-like textured overlay, which is useful when reading e-books or other documents. Reading mode can be used to read eBooks, scroll through social media pages, and read the news. Overall, It really enhances the reading experience.
Camera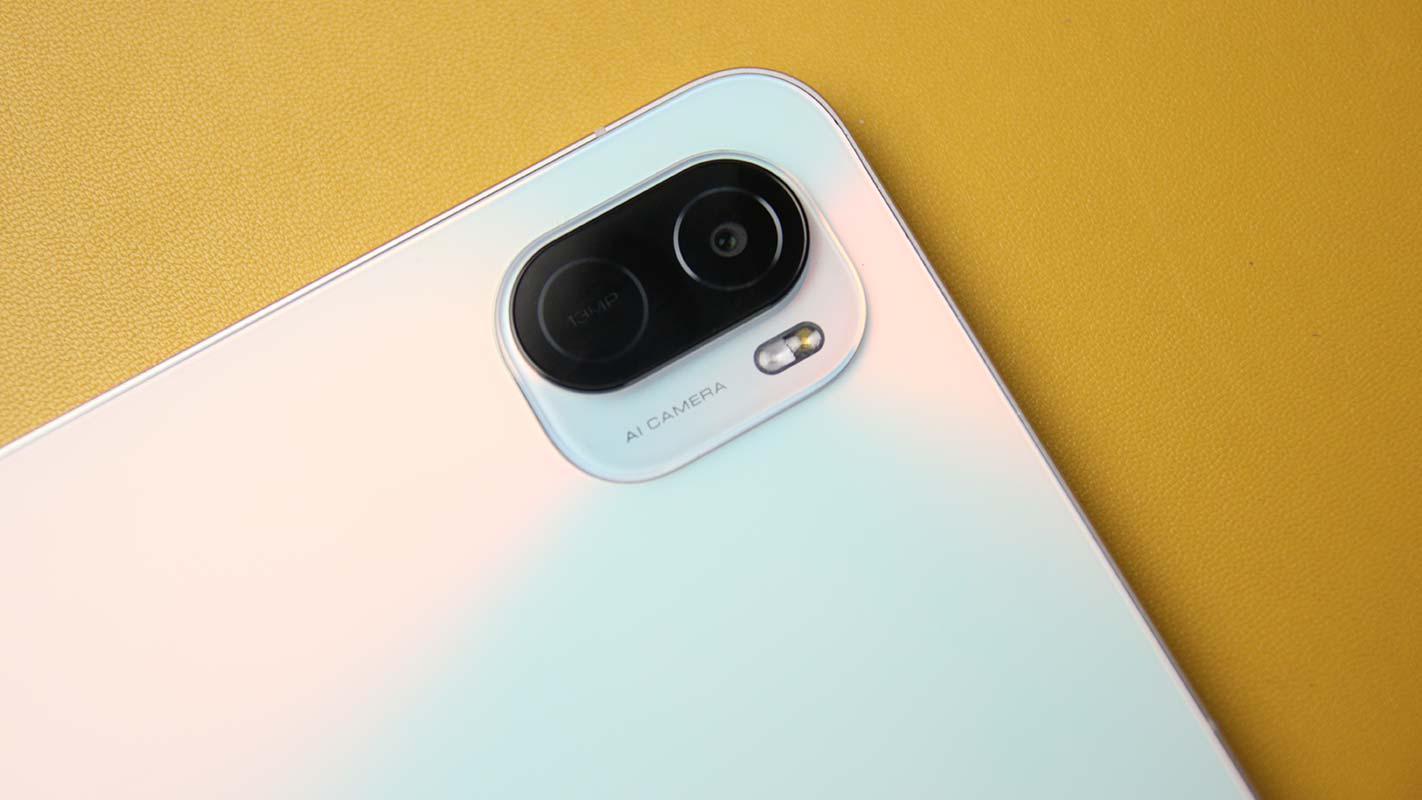 Again, there is only one primary camera, a 13MP f/2.0 main camera capable of [email protected] with stabilization. The camera quality on the back is vibrant and sharp, especially in bright light. The AI enhancement occasionally detects incorrect scenery, causing the white balance to be thrown off. Turning on HDR, on the other hand, will always result in a balanced exposure. When compared to other tablets, the Xiaomi Pad 5 has an excellent rear camera.
This slideshow requires JavaScript.
The front-facing 8MP camera for selfies will be the most commonly used for zoom meetings and other video conference apps. However, it is located at the very top when in portrait mode, or on the left side when in landscape mode, just like the iPad. When we use it as a desktop device and in zoom meetings, it's quite unusual. Perhaps because we used to see a camera module on the top side of most landscape screens, such as those found on laptops. Regardless of its location, the front camera captures natural skin tones and balanced blacks. The overall quality is excellent, particularly indoors.
READ: AnTuTu releases Android Ranking for November 2021: Xiaomi Black Shark 4s Pro at the top
Performance
The Snapdragon 860 is powerful enough to run the majority of the games on our list, including Honkai Impact 3 and Genshin Impact. While playing Genshin Impact, we still have low stability, but selecting the optimal graphic settings will provide more stability. It performed admirably in games, particularly in first-person shooters such as PUBG Mobile and COD Mobile. You'll benefit from the large screen when using the claw grip technique and the Xiaomi Pad 5 has a responsive touch for better control and aim thanks to the 240hz sampling rate.
This slideshow requires JavaScript.
It still has Game Turbo to improve tablet performance with Wi-Fi optimization, optimized touch controls, and enhanced visuals that increase contrast and details inside the game.
This slideshow requires JavaScript.
In terms of productivity and browsing, the Xiaomi Pad 5 comes in two configurations: 6GB and 128GB or 6GB and 256GB. The 6GB feels underpowered, but when we tried to multitask, it played great. We didn't encounter any stuttering while editing in Lightroom, Picsart, or even Premiere Rush. Getting the 256GB model is ideal if you want to game on the tablet while also using it for schoolwork or work-related tasks.
This slideshow requires JavaScript.
MIUI 12 on top. A tablet with a large screen is ideal for multi-window use and it has useful tools and features that will help you increase your productivity even more.   It has a floating window and a split-screen mode and is especially useful in landscape mode. When using the Xiaomi Pad 5, the Google ecosystem is the best option. There is a slew of pre-installed Google Apps available, including calendar, drive, and keep. When I'm working on my phone, these are my go-to apps. It's already convenient to see it on the Xiaomi Pad 5. I attempted to work and create articles on the tablet, and it performed flawlessly and without interruption.
READ: Asus Zenbook 13 OLED Review – Smart and Excellent Visual Experience
This slideshow requires JavaScript.
As for security, the Xiaomi Pad 5 only has face recognition, which is reliable, with high accuracy and fast unlocking most of the time. It has Bluetooth 5.0 and Wi-Fi ac Dual-band connectivity, which means you can connect to a 5Ghz Wi-Fi network and still have great ping even when used 2 to 3 walls away from the router.
Battery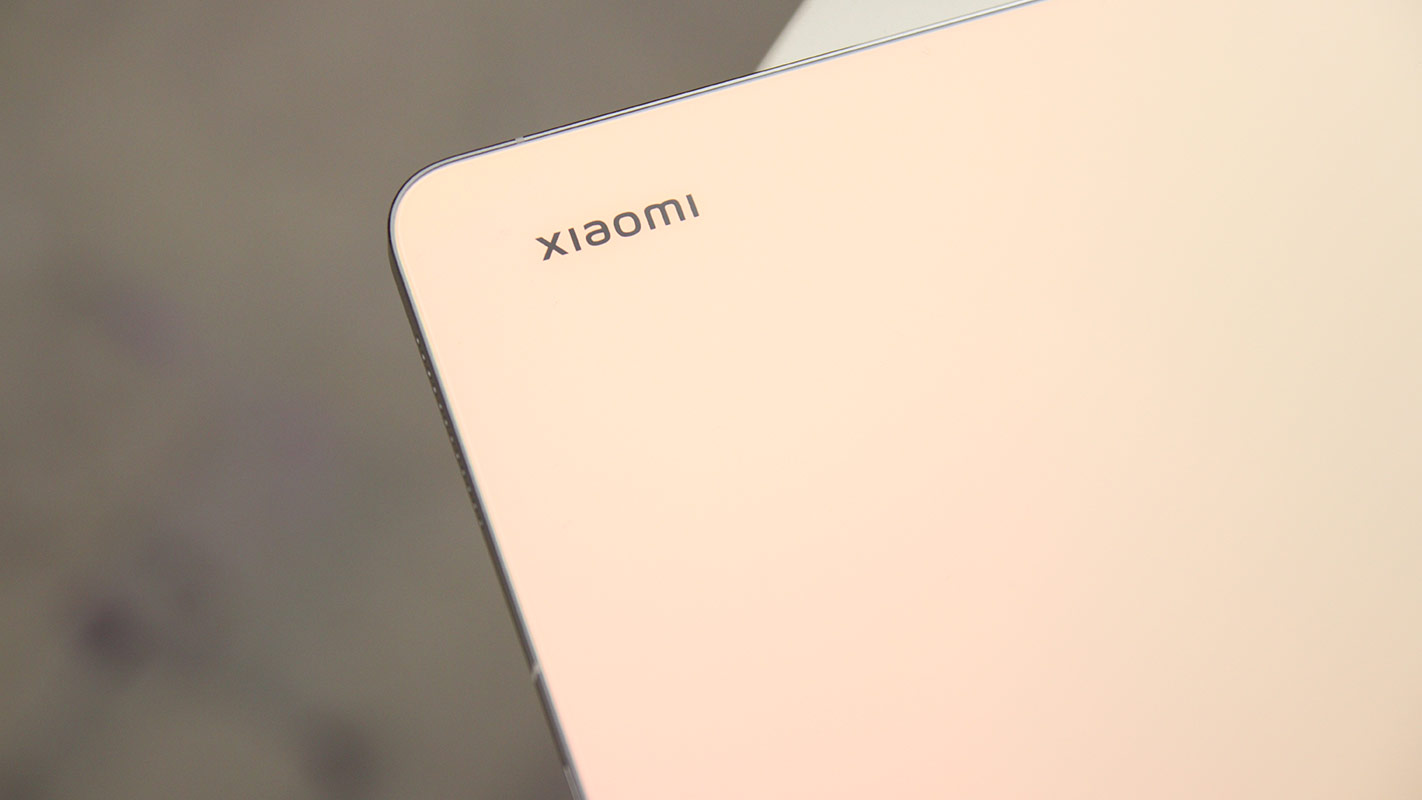 The Xiaomi Pad 5 has a massive 8720mAh battery. When used solely as a binge-watching device, such as on YouTube with 2k resolution and Netflix. It has an impressive battery life and can withstand more than one day of watching. Using it at full performance when gaming or editing will give you at least 7 hours of screen on time. This means that the tablet can withstand the average daily task of an individual on a day-to-day basis.
As for charging, it supports 33W fast charging, but the power brick included in the box only has 22.5W. However, because the Xiaomi Pad 5 uses Power Delivery 3.0, it has more optimal charging. The Xiaomi Pad 5 charges from 0 to 100 percent in about 2 hours and 18 minutes. Despite its large capacity, it has a short charging time, which is impressive. You can shorten the charging time. even more, when you buy a 33W charger.
Price and Verdict
The Xiaomi Pad 5 starts at P17,990 for the 6GB/128GB and P19,990 for the higher 6GB/256GB configuration. It is available in physical stores in the country and you can purchase it online through Lazada and Shopee. The tablet is a great value for money and it has the processing power to run even the most graphically demanding games, it has a stunning display and excellent stereo speakers. The Xiaomi Pad 5's versatility is the cherry on top, but in order to fully use the tablet as a portable laptop-style tablet, you must purchase the necessary accessories. Still, using it as a tablet provides increased productivity at an affordable price best for home school or office work.
READ: Xiaomi Mi TV P1 55″ Review – What Can We Expect?
Xiaomi Pad 5 price, availability in the Philippines
Display: 11-inch WQHD+ (1600 x 2560) IPS LCD screen, 275 PPI, 120Hz refresh rate, 240Hz (stylus) touch sampling rate.
OS: MIUI 12.5 (Android 11)
Chipset: Qualcomm Snapdragon 860 (7 nm)
GPU: Adreno 640
Memory: 6GB LPDDR4X RAM, 128GB/256GB UFS 3.1 storage
Main Camera: 13 MP
Front/Selfie Camera: 8 MP
Connectivity: WiFi 5, Bluetooth 5.0
Audio: Quad speakers, Hi-Res Wireless Audio Certification, Dolby Atmos
Battery: 8,720mAh battery, 33W fast charge
Ports: USB Type-C
Dimensions & Weight: 254.69 x 166.25 x 6.85mm, 511g
Color: Cosmic Gray, Pearl White
Price: P17,990 (6GB/128GB), P19,990 (6GB/256GB)