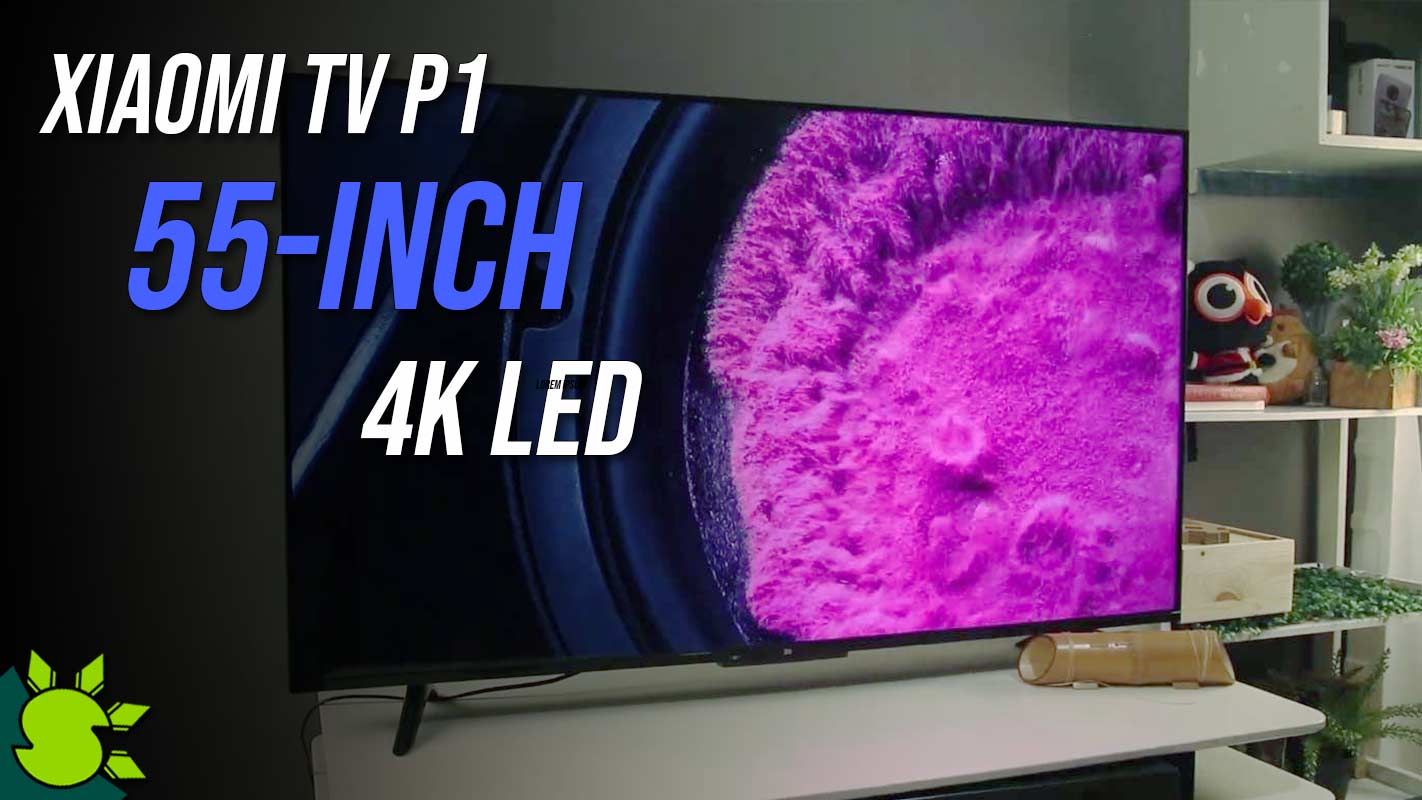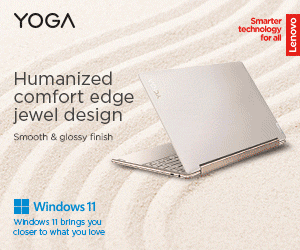 The Xiaomi Mi TV P1 55-inch, 4K UHD LED TV is Xiaomi's latest Smart TV with a competitive price and interesting specs. It is highlighted by the nearly bezel-less design and wider color gamut. But, for P24,990, can it provide good value for money? We'll explain everything, so read along to learn more about its capabilities.
READ: Huawei MateStation X 28.2-inch All-in-one desktop goes official in China
Design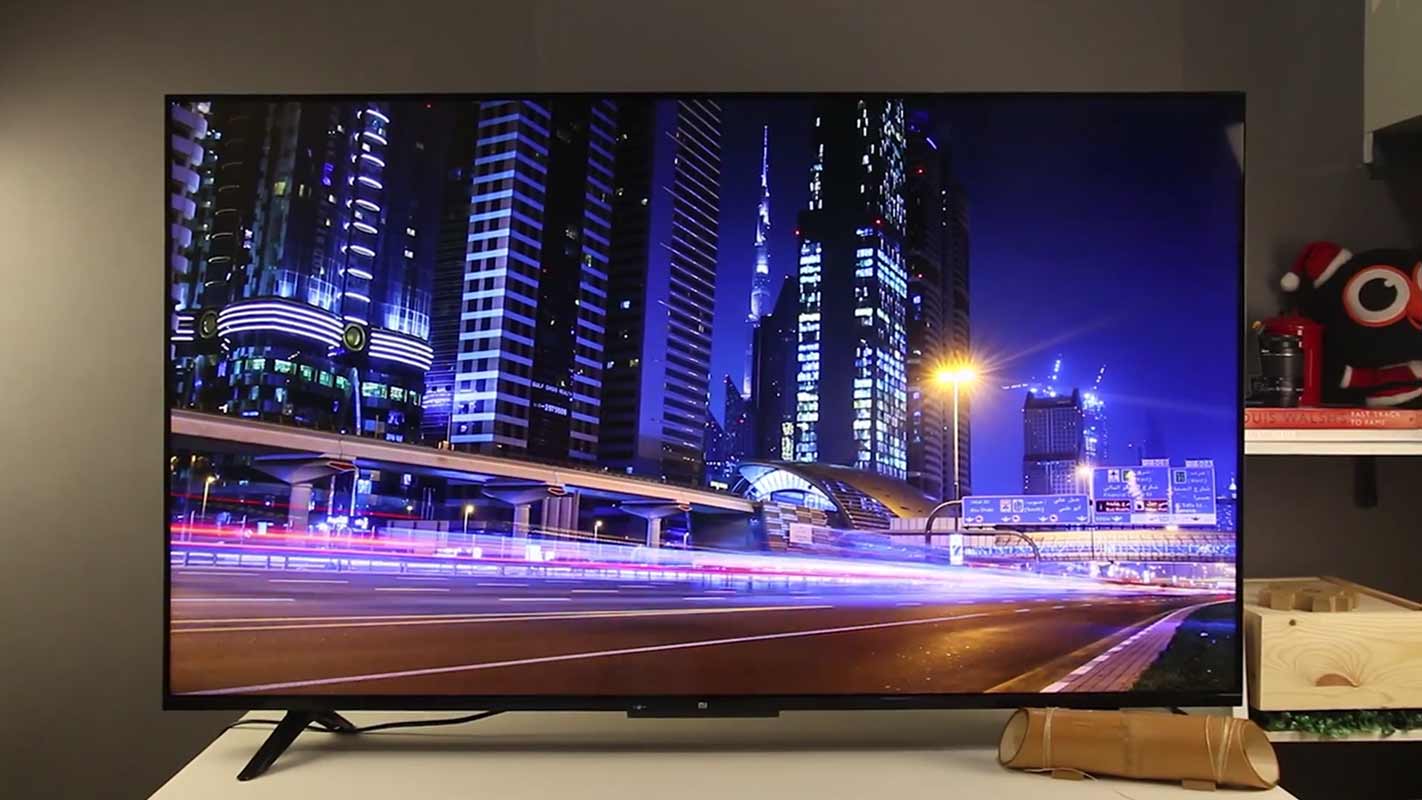 We can't deny that the Xiaomi TV P1 55-inch is a premium-looking Smart TV. It's only made of polycarbonate plastic, but thanks to the bezel-less design, we don't think it looks cheap from the front. However, when viewed from the back, it appears chunky and has a distinct plastic texture, but it is considered standard in the midrange category. It also wobbles a little when pushed, but thanks to the hard plastic material, it has stiff stands that are quite sturdy enough to keep the whole tv standing. It can also be wall-mounted, but you have to purchase them separately.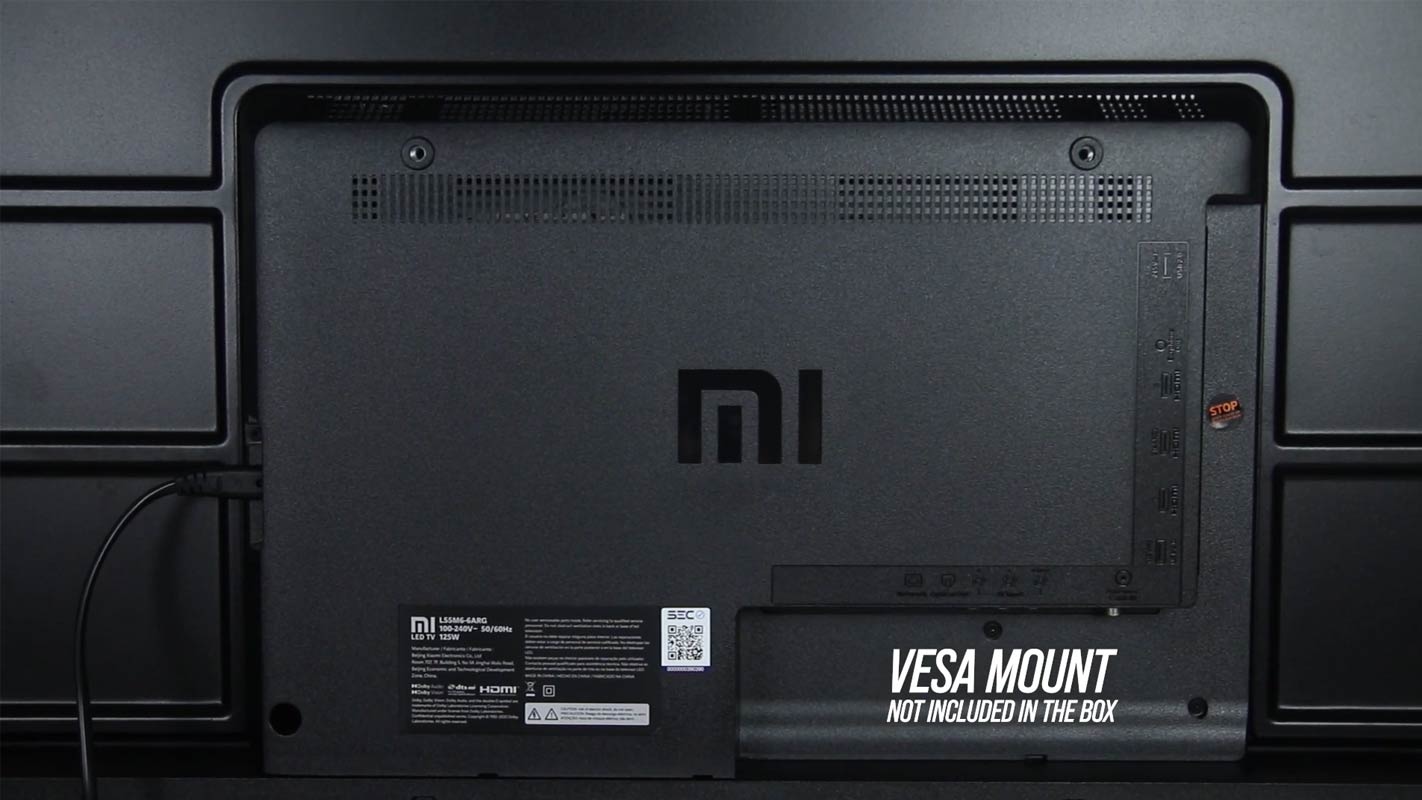 The ports at the back of the Smart TV are quite difficult to reach if it was wall mounted due to the small size of the chassis and its location is in the far-middle.
This slideshow requires JavaScript.
Speaking of ports, there are three HDMI ports, one of which supports an EARC for improved audio quality. It also has a USB 2.0 port, auxiliary port, an ethernet port, and an antenna slot. It still has an RCA cable in case you want to connect an older device that uses those cables. For connectivity, it features Bluetooth 5.0 and a WiFi ac dual-band that supports 2.4 GHz and 5 GHz frequencies for better latency.
Despite its large size, it is quite sturdy and stands firmly on the table without fear of falling after a slight push. However, for the best security and aesthetics, we recommend mounting it on the wall.
READ: 2022 Honda CBR500R now available in the Philippines, priced at PHP 364,000
Display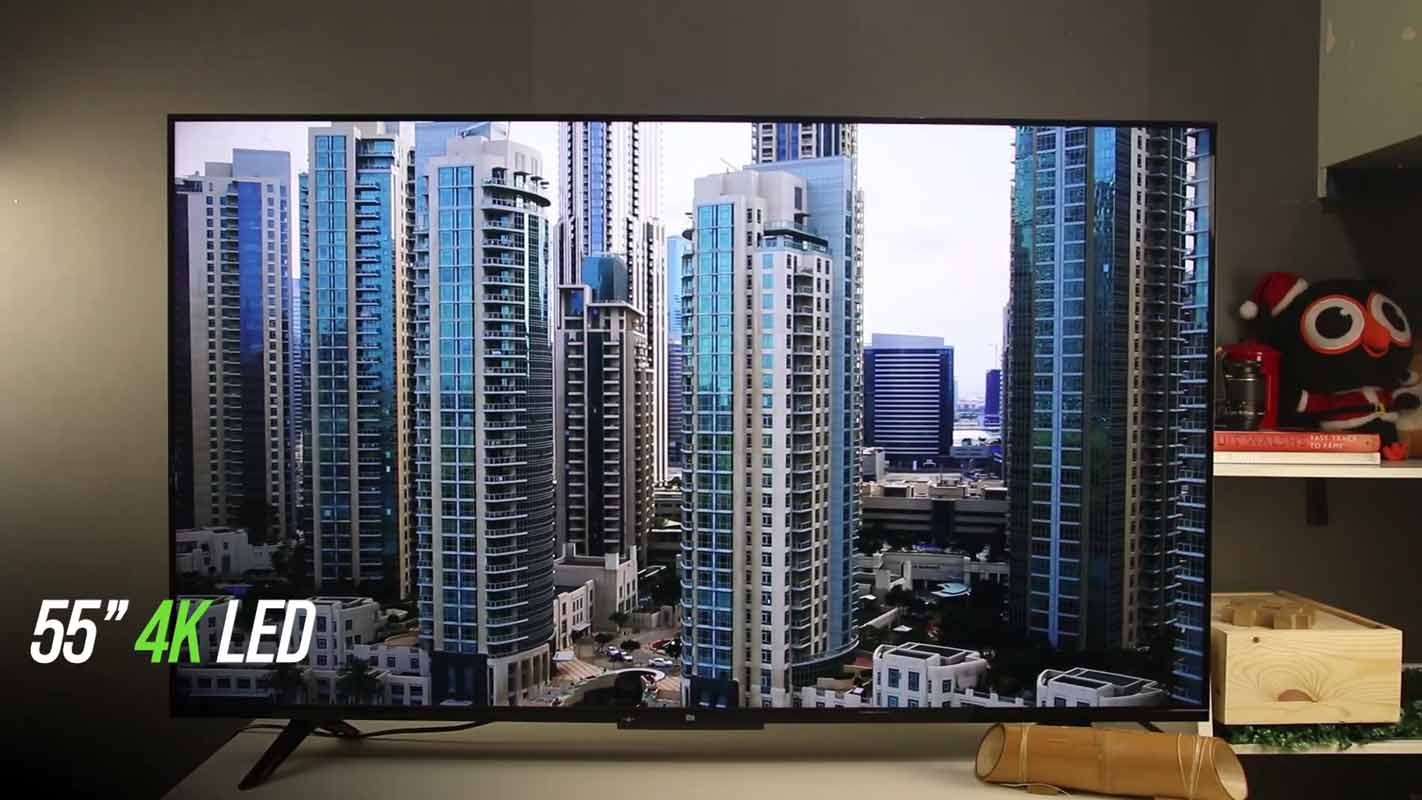 The Xiaomi TV P1 is a 55-inch 4K LED television. It has a TCL VA glossy panel with an 85% color gamut. It's not the most colorful TV we have seen, but the vibrancy is sufficient and the sharpness is exceptional. The 10-bit is not a true 10-bit, but for casual users, it's adequate and already sufficient. For the record, it has an 8bit + FRC feature that raises the quality above that of standard VA panels.
This slideshow requires JavaScript.
Colors still look great with color modes or pro settings to improve the visuals even more. Tweaking it adds a quality that is best to your likings.
This slideshow requires JavaScript.
Normally, the VA panel has drastic shifts to blacks, however, we are impressed that the color and light shifting is not visible on the Xiaomi TV P1 55″ when viewed from a narrower angle. That's a good thing, but you'll have to contend with reflections caused by the glossy panel. The picture quality isn't the best, but it's also not the worst either, and we can say it is the right quality for the price.
This slideshow requires JavaScript.
Again, the overall appearance is premium due to the bezel-less design. It feels like there are no bezels at all, especially when the walls are darker. The chin is visible and quite large though, with the Mi logo in the middle. However, when compared to other smart TVs with borderless designs at higher prices, the edge-to-edge design truly pops out and gives a premium vibe to the viewing experience. You may not believe it's on the lower price. The Xiaomi TV P1 55″ remains a standout.
For the features it can offer out of the box, there's also a MEMC motion smoothness, and 60fps videos will undoubtedly benefit even movies exported to 24fps. It still maintained the cinematic vibe. The sharpness and smooth motion is the reason why the display looks great.
In terms of depth, the Xiaomi TV P1 55″ performs well in terms of blacks and contrast. Even though the panel type doesn't have deeper blacks, the contrast is fine without crashing the blacks or highlights. It also has HDR 10+, as well as Dolby Vision, and most Netflix videos use it, so you will surely benefit from these features. HDR 10 provides a wide color range, as well as a much higher dynamic range for improved contrast and overall picture quality and it, is on the Xiaomi TV P1 55″.
READ: Top Budget Smartphones under P6,500 (Nov. 2021)
Performance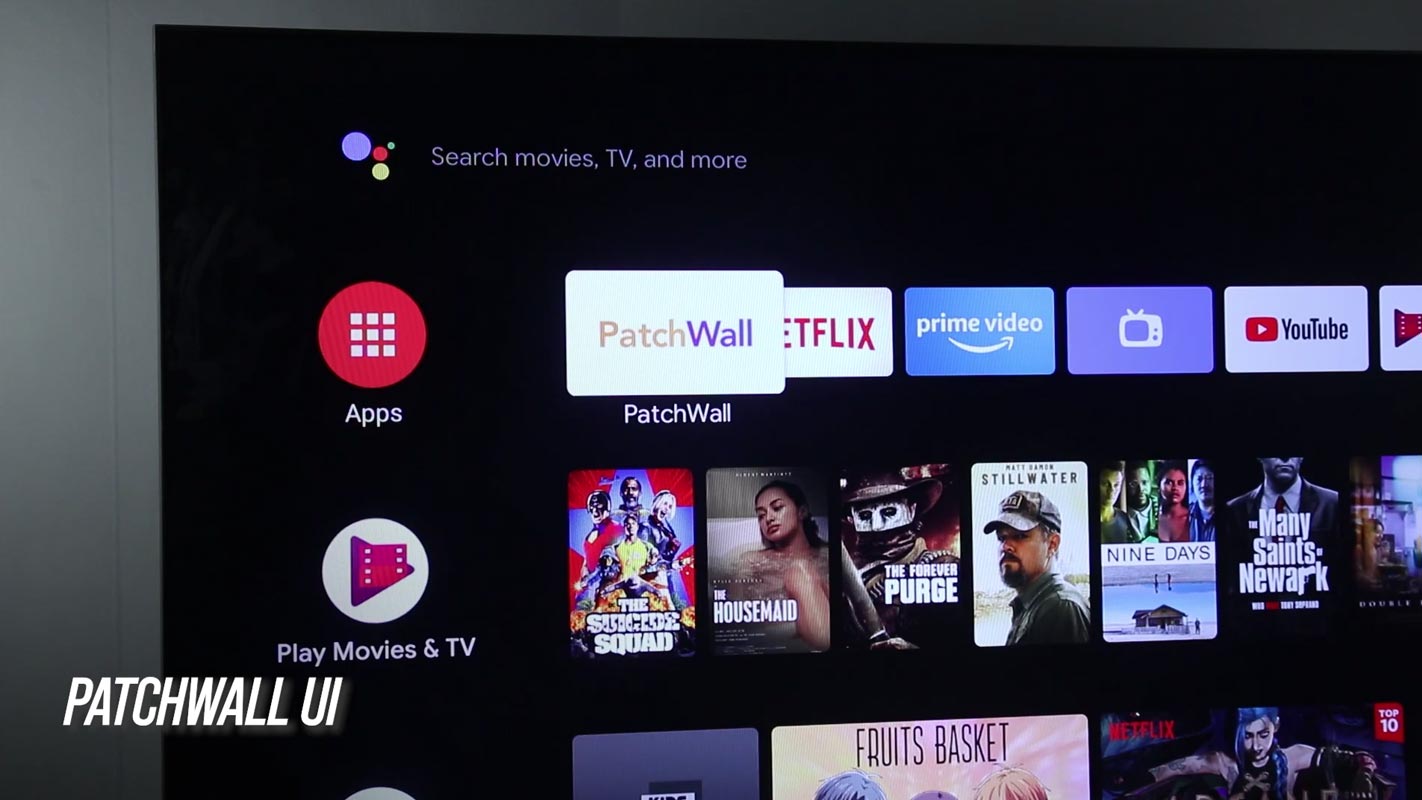 The Xiaomi TV P1 55″ is equipped with MediaTek MT9611, a quad-core SoC, with Mali G52 MP2 GPU, paired with 2GB of RAM and 16GB storage. It runs on the Android 10 OS, which is quite sluggish but thanks to the Patchwall UI on top, it makes the OS smoother and stutter-free. There are pre-installed apps already such as Netflix and amazon prime video. and other useful things.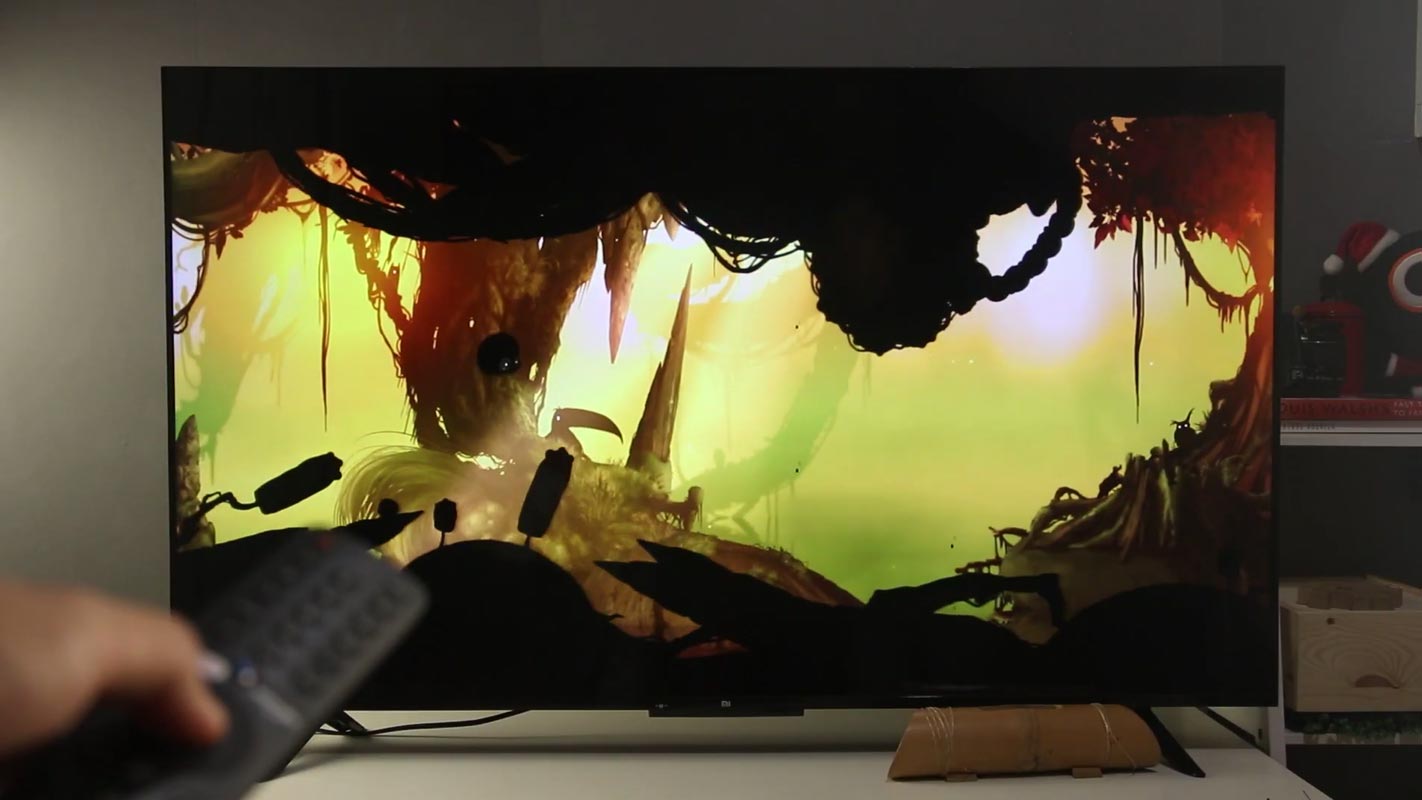 The UI is pretty good, it's clean, and it can get the job done. It's a little slower at launching apps than high-end TVs, but it's more than enough for the price. You can also play games that you can get from Google Play. as well as other dependable applications and it's working fine.
Remote Function
This slideshow requires JavaScript.
The remote has the basic navigation functions, but common apps like Netflix and Amazon Prime Video have their own shortcut button to quickly launch it. Also, we love how smart TVs like this have a Hands-free Google Assistant function thanks to the built-in microphone in the remote. It's simple to tell Google what you're looking for or to ask a question, and it'll respond quickly, but it still depends on your internet connection. Lastly, because the remote has Bluetooth connectivity, you won't have to point it directly at the tv all of the time. This is quite convenient and that is yet another feature of this Smart TV.
READ: Synology Drive Review – Next-generation File Server for SMBs
Other Features
This slideshow requires JavaScript.
Unto other useful stuff, it has a built-in Chromecast means that you can project whatever you are watching to your device. You'll experience it on the bigger screen and again it's convenient. The speaker, on the other hand, remains acceptable for the price. The two 10W stereo speakers are equipped with Dolby Audio and DTS-HD. It produces a clear and loud sound, but it lacks bass. We still recommend getting a soundbar for a more cinematic audio experience.
Verdict
This slideshow requires JavaScript.
Overall, the Xiaomi TV P1 comes in four sizes: 55-inch, 50-inch, 43-inch, and 32-inch. They are priced at P24,990, P22,990, P18,990, and P10,990, respectively and are available to purchase in Xiaomi's official Lazada store. The 32-inch is only in 720p and does not have any other enhancement features, so it is best to get the larger sizes.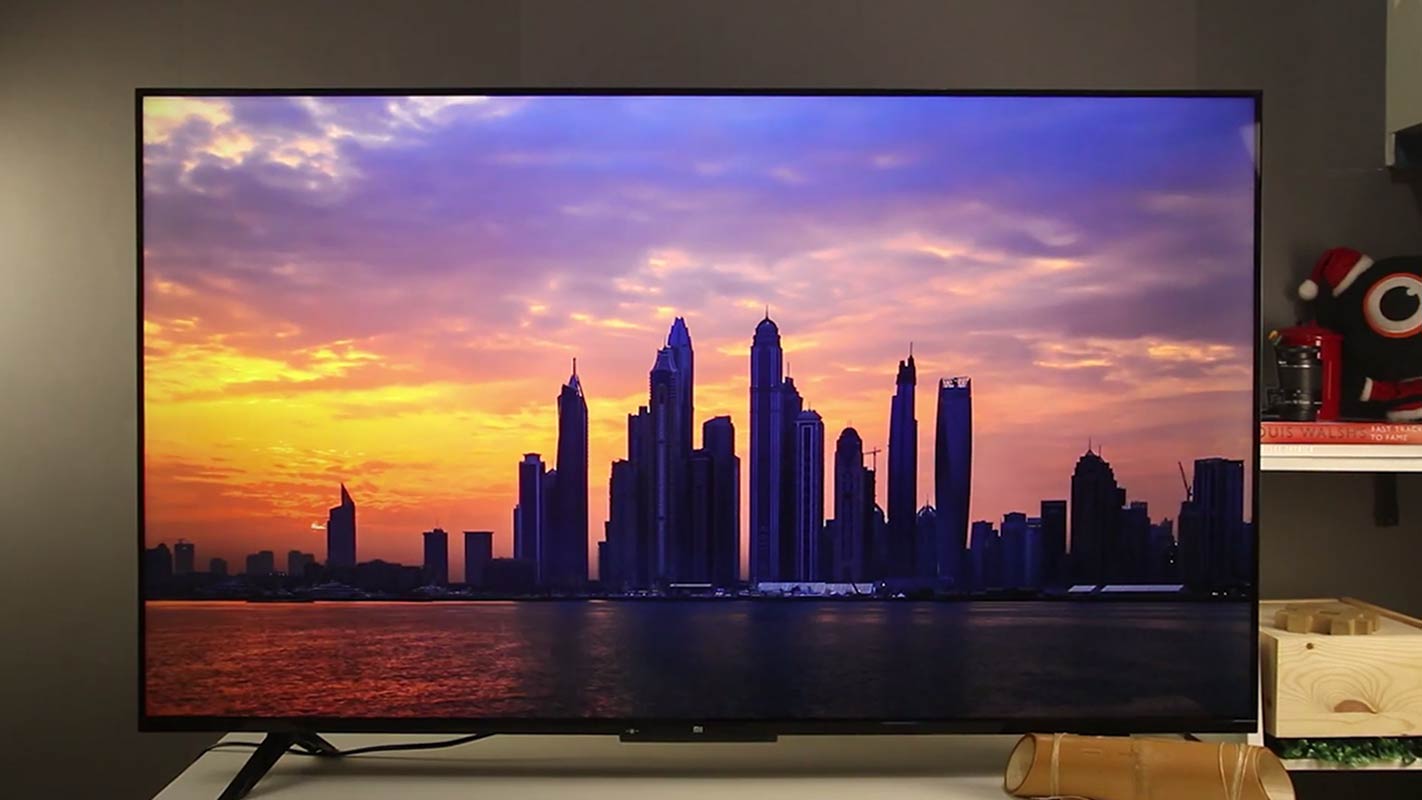 Xiaomi TV P1 55″ is an affordable Smart TV from Xiaomi. It has excellent picture quality, vibrant colors, a premium appearance, adequate performance, and smooth motion enhancement. Do not expect the appliances to be of the highest quality, but for the price, it is unquestionably a bang for the buck, providing convenience and more features than a Smart TV should. So, while it is not the best you can get, it provides more value for the price especially the 55″ model, which provides a good overall viewing experience.