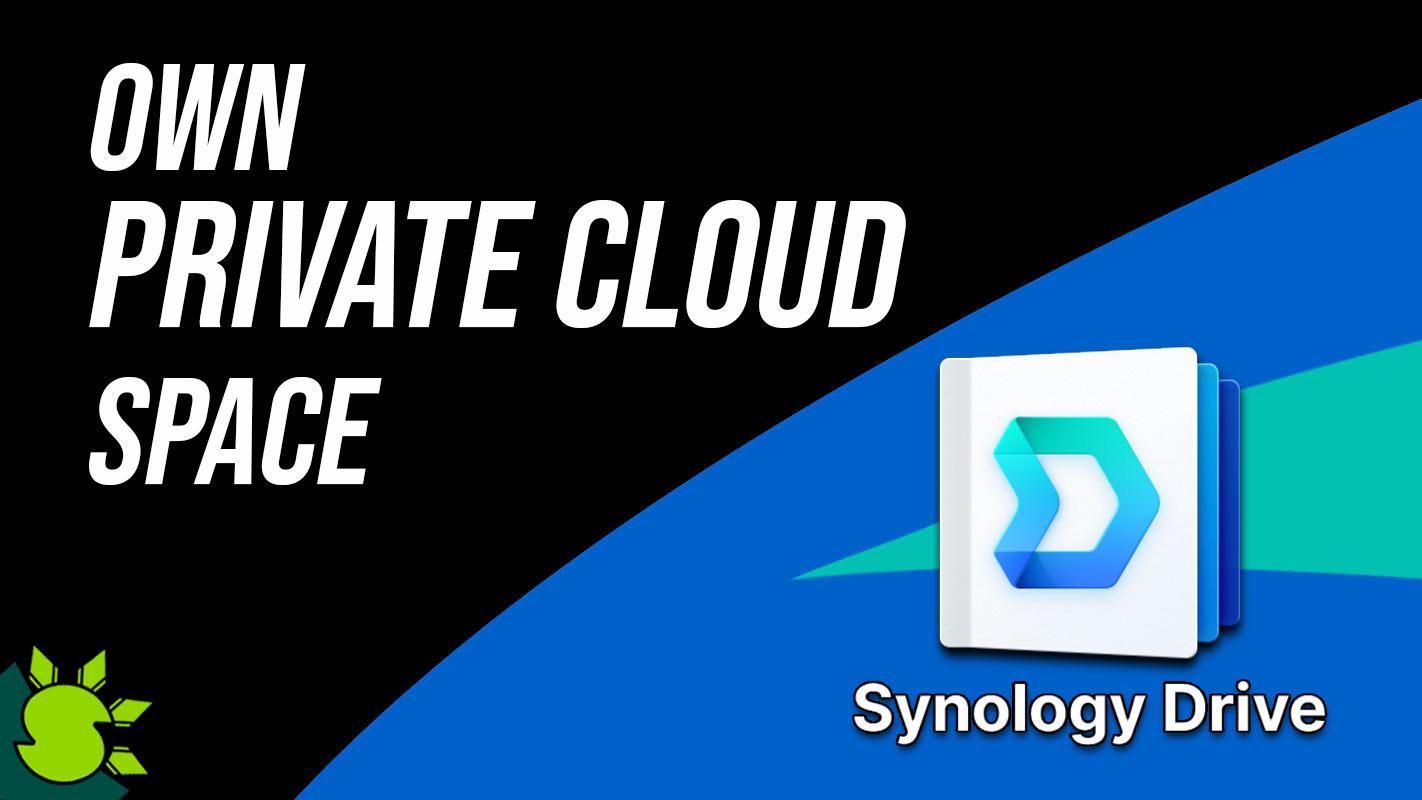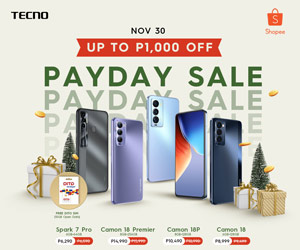 Synology NAS Devices are the centralized storage solution for your home, small offices, or large business. With their license-free built-in applications, Synology NAS can automate backup, give security to the backup files, access file sharing, and more. Today, we are going to look at the application that can transform your NAS into private cloud, which provides cloud-like experience without any monthly recurring fees. You just need a NAS device with an existing hard drive or large-sized drives to store different files, install Synology Drive, create multiple accounts for individual space, and use sharing links if accessing the device anywhere. It is an excellent service, and we'll tell you all of its capabilities so read along.
READ: vivo Y76s 5G with Dimensity 810 chipset goes official in China
What is Synology Drive
This slideshow requires JavaScript.
Synology Drive is a service with useful functions perfect for SMBs who want to have data ownership and convenient file sharing and syncing. By using Synology Drive, Synology NAS can be turned into a private cloud for file access and sharing anywhere using customized sharing links. Once a user is created in "Control Panel> User&Group> Create" and granted the permission of Synology Drive, the user can have its own Drive space. It can be accessed through a web portal or Synology Drive app. Admin can also create "Team Folders" for employees to access the sharing files with which other users or groups can collaborate. Aside from the features on the web portal, Synology Drive also has Client on PCs to do backup and sync.
This slideshow requires JavaScript.
Speaking of, on the client-side, you must install the Synology Drive Client to PC or macOS to do backup and sync. There's also a Smartphone App and a portal link to access the WebGUI. They have different interfaces depending on the device. Once installed on a specific device, it will allow you to store files in the Synology NAS device directly.
Synology Active Backup for Business (ABB) vs Synology Drive Client's Backup Task
For those who are familiar with Synology, some may confused about when to use Synology Drive Client Backup Task and when to use Synology's well-known business backup application, Synology Active Backup for Business (ABB). Synology Drive Client's Backup Task and ABB quite resemble the same functions—backing up essential files in a centralized space. But ABB focuses more on the extensive whole-device backup. It is on the comprehensive side of backup as it can operate different devices that most businesses use, such as Virtual Machines, PC, File Servers, and Physical Servers. In contrast, Synology Drive is on the simpler side. It automates backup from PC while the mobile app allows you to access all data such as upload and share files, etc. You can also create users and give the user's credentials to people you want to share the storage.
READ: Logitech G launches G435 LIGHTSPEED Wireless Gaming Headset in the Philippines
Backup and Sync on Synology Drive Client
Now that you know what Synology Drive does, you can download the Synology Drive Client and install it to Windows or macOS to automate backup and sync the PC's storage to the Synology NAS. For Backup Task, you can choose a specific folder or drive to backup, choose how backup will progress, such as continuous, manual, and scheduled backup. The two options (continuous backup and scheduled backup) will automate backup whether it is simultaneous or how often the backup will run in a specific given time. It is a beneficial tool to make life easier without thinking about whether the backup is running or not as it runs underlying in the PC.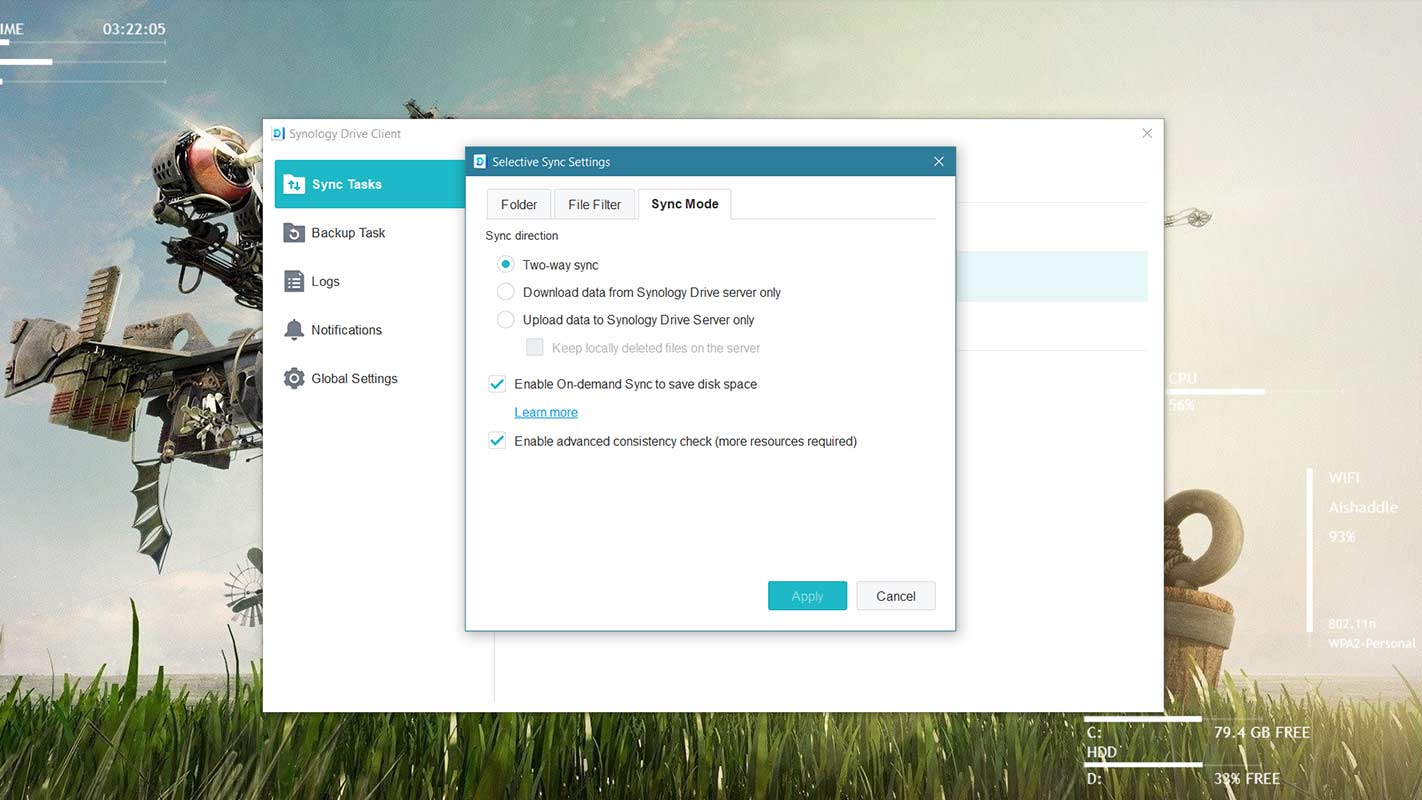 On the top of the left navigation bar, there's also Sync Task where you can choose Sync Rules such as Two-way sync, Download data from Synology Drive only, or Upload to Synology Drive only. It's like you have access to the NAS and local storage at the same time. It's the safest and easiest way to backup as it will detect what kind of file has changed with an extra feature that stores previous versions and easily restores files. It is also useful when there are two or more devices, and you can access the other files by using a shared folder and syncing them to your device and vice versa. 
On-demand sync is proper when you need to save up computer storage, and it is a practical feature for limited file syncing. We have been using this feature for a while now on our "must-have files" for extra backup protection, while our resource files are directly synced to the NAS only to save storage on our local computer.
Centralized console of all your properties
This slideshow requires JavaScript.
Here's the significant part of using the Synology Drive, you can monitor all your properties and resources at once, build team folders to all users on Synology NAS, and setup sharing rules by using the Synology Drive Admin Console. This application is automatically installed along with Synology Drive. If your company has multiple PCs to sync, this application can help Admin easily monitor all sync tasks on different PCs' Synology Drive Clients.
READ: 2022 Kia Sorento now in the Philippines, price starts at PHP 2,398,000
Private cloud space for each user and shared team folders
By creating multiple users and groups in "Control Panel> User&Group> Create", they can have access to the storage with their own Synology Drive space. The feature is similar to other cloud services, but you don't need to pay monthly recurring fees. It is also your own storage, and that means privacy is secured.
Each user will input credentials of their own storage space by accessing the web portal or mobile app. You can allocate how much storage you want a single user to have or just use all the storage capacity all at once.
Using the feature anywhere makes it more trouble-free by creating customized sharing links. You just have to put it in every device along with the login credentials for each user. It is handy when our company needs to remotely access and store files in the Synology NAS, especially from our work from home employees. We can access data in different forms of Synology Drive such as web portal, desktop app, mobile app, and map network drives. There's also a Synology Drive ShareSync app where you can store files to another NAS device, and that is a very useful feature indeed if the business has different offices or sites.
Flexible versioning policies
Using NAS as a private cloud service gives peace of mind. Thanks to Data Protection, which provides versioning with flexible policies to ensure efficient storage consumption, we don't have to check our storage regularly.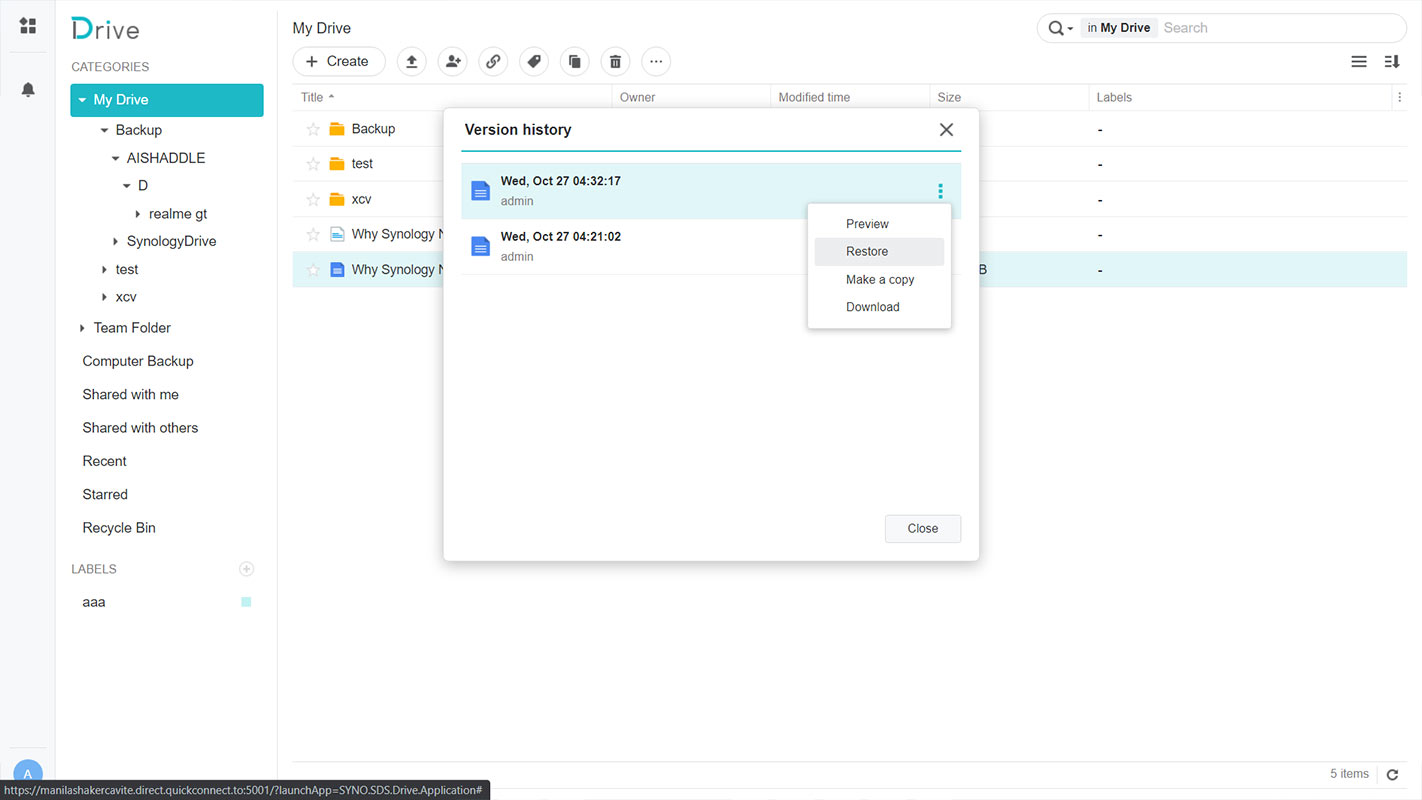 On the other hand, versioning will back up a maximum number of versions of a file for restoration, and it also has Rotate Version Regularly. When checked, you can set a number of days, and the system will automatically delete the versions that are created earlier than the chosen days. For example, choosing seven days will delete versions of versions after the 7th day and so on. It can help manage versions of the file for efficient backup. These features are the toppings that make Synology Drive secure and worry-free, and it's convenient, especially for us.
READ: realme Q3t 5G with Snapdragon 778G processor officially launched
Synology Office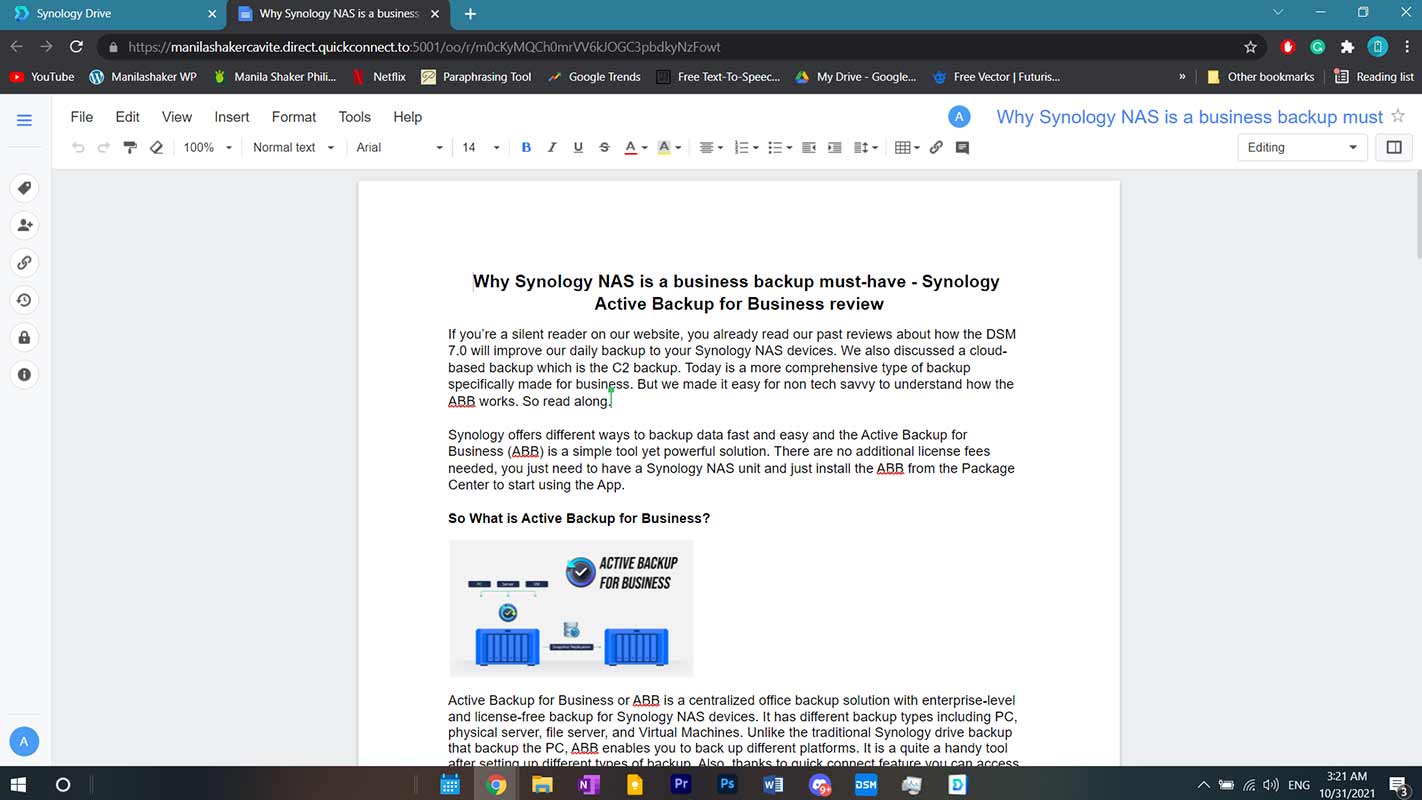 Synology Drive also offers real-time collaboration with Synology Office 3.0 and Team Folder sharing. Users can use the collaborative suite such as documents, spreadsheets, and slides. It can also preview over 100 different file types, including PDF, ZIP, and PSD, directly in your browser, as well as converting specific files. It has a centralized editing collaboration and functions the same as other Collaborative suites. But it is excellent since it is integrated into the ecosystem of NAS. This additional feature is a package that businesses can use with just a simple app installation. 
Talking about business, all devices with access to the Synology NAS can also view and download shared folders so colleagues can communicate and share files easily without any hassle. The feature is helpful, especially to small or large businesses or even in family use. The admin will assign a Shared team folder, and each user can collaborate their local files to sync or store files in that specific team folder, and items shared allow you to edit or download. So there is a seamless interaction in every user around the globe.
Verdict
Overall, the Synology Drive Suite enables online and offline storage and file sharing. It has simple and easy functions with file protection and security thanks to the DSM features. It allows the Synology NAS to turn into a free unlimited cloud service that stores all data in your own private space, without any operator, rather than you and colleagues. To simply explain, your data, you own it.
And with improved security from the DSM 7.0's Secure SignIn app installed on your smartphone, logging in will add a layer of protection to the backup files. Moreover, we found the Synology Drive service simple, safe, secured, and a powerful tool that businesses must have.
To learn more about the capability of Synology NAS, register to watch the Synology All-in-One Solution webinar for free: https://sy.to/lt4pt
READ: POCO M4 Pro 5G with goes official starting at PHP 11,990 price