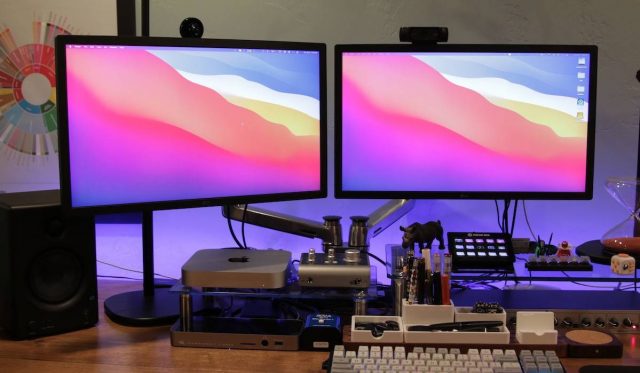 The laptop is easy to connect to a single monitor. But how can you extend laptop to two monitors at the same time?
When you need to do more than one thing at once, extending the laptop screen could help you. This can also help if your work requires a bigger screen or if you need to switch between screens without a glitch.
You can connect each monitor to your laptop's display output ports. You can also use a USB adapter if you don't have enough ports.
RELATED
Extend Laptop Ports
Most laptops today don't come with multiple serial video interfaces that you can use to connect to multiple monitors, and most modern laptops only have HDMI ports. But older laptops have various ways to connect to a screen, including HDMI, DisplayPort, and VGA ports.
Connect each monitor to a different display interface port if you have one of these older laptops. For example, you could connect one monitor to the Display port and the other to the HDMI or VGA port.
After connecting both monitors, follow this step to extend the laptop's screen to both.
Find the menu button on your first screen and press it. Most of the time, it is on the side or back of the monitor.

Go to the "Input Source" section and choose the right one. For example, if the monitor is connected to the HDMI port, select HDMI as the Input Source.

Then choose the source of input for the second screen.

Now, press Windows Key + P on your laptop and choose Extend. This will only make the first monitor show more.

Now, click Settings and then Display.

Choose the second screen and "Extend desktop to this screen." The laptop's screen will now show up on both monitors.
USB Hubs or Adapters
If your laptop has enough USB ports but just one HDMI connector, use a USB-to-HDMI or VGA adapter to extend the display. These USB adapters receive laptop video signals, which are transformed into monitor-compatible video data.
The USB adapter can be plugged into a laptop's USB port and connected to the monitor's display interface. Laptop USB ports must support video output, and USB type C ports can use adapters to send video signals to HDMI, DisplayPort, or VGA.
Use USB adapters to connect the laptop to two monitors. These instructions are for the USB adapter with one display output port.
Cable-connect the first monitor to the laptop's HDMI, DP, or VGA connector.

Plug the adapter into the laptop's USB port.

Connect the second monitor to the adapter's display interface.

Connect both monitors to a USB adapter with two display output ports.

Check both monitor settings to change the input source.

On your laptop, hit Windows + P and select Extend.

Configure numerous screens in Windows Display settings.