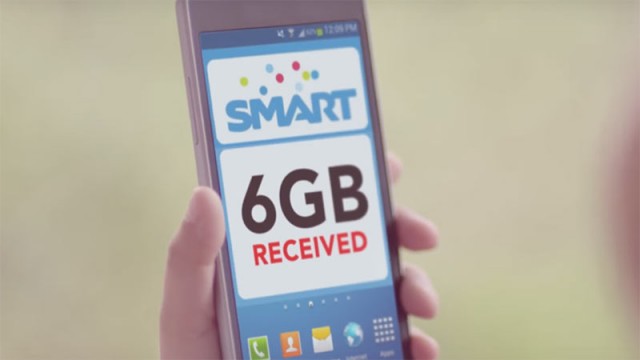 PLDT and Smart have merged to provide extended service to PLDT Home DSL Speedster Plan 1299 subscribers and select Smart Postpaid mobile Plans.
PLDT Home DSL Speedster 1299 is an upgrade for Home DSL with Plan 999 and 1299 with a consumable data of 50GB (normal DSL has unlimited data) and 10Mbps download speed.
More affordable Prepaid, Postpaid internet plans!
How to avail and get free 6GB more internet data for your iPhone, Samsung and O+ Ultra plans?
Subscribers of Speedster Plan 1299 could share 6GB of their monthly data allowance to any of their family members that are under in the iPhone 6s Plan 1599 (click for review of iPhone 6s), iPhone 5c Plan 599, Samsung Galaxy V Plus Plan 399, and Oplus Ultra Plan 600 acquired through Speedster plan.
Smart iPhone 6s Plan 1599 via Speedster
Monthly payment Php 1599 pesos for 24 months = P38,376, no cash-out needed
Cheaper than All-in Plan and iPhone Plan of Smart and Globe at P1999 and P1799
500 mins call to Smart, TalkNTxt, Sun, PLDT
2000 Text or SMS to All networks (GLOBE, TM)
250MB data internet in all websites
Free 300MB data Instagram, Viber, Facebook (IG, FB)
Unlimited Spinnr
Free calls up to 2 mobile numbers within the family circle
So these Smart Postpaid Plans are somewhat exclusive to these plans. We will check from Smart if they are going to expand the offer to other postpaid plans they have.
The 6GB will be deducted from the Speedster consumable data of 50GB and will bring it down to 44GB. If you happen to fully consume the allocated data or reached your data cap, Speedster subscribers could avail the Booster package which is good within the month for as cheap as 1GB/20pesos.
How To Share 6GB Data via PLDT Web Manage My Home Account
All you have to do is log on to www.pldthome.com using your PLDT account created, from there you can buy volume booster and share your data to anyone in your family with any of those Smart Mobile Postpaid plans listed above.
Review or insight for PLDT Home Speedster Plan 1299
The offer for Speedster Plan 1299 alone (without sharing data to Smart) is ideally the one of the best plans I've seen despite the consumable 50GB limitation, which I guess works for most people including me who uploads a ton videos on the internet for roughly 15GB-20GB data monthly.
Speedster Plan 1299 was originally the Plan I applied for but PLDT was not able to fix or solve the "port area availability" issue so I went with Globe's Plan 1599 with 5Mbps download and 1Mbps upload speeds with 60GB data allowance, which so far has satisfied some of demanding needs.