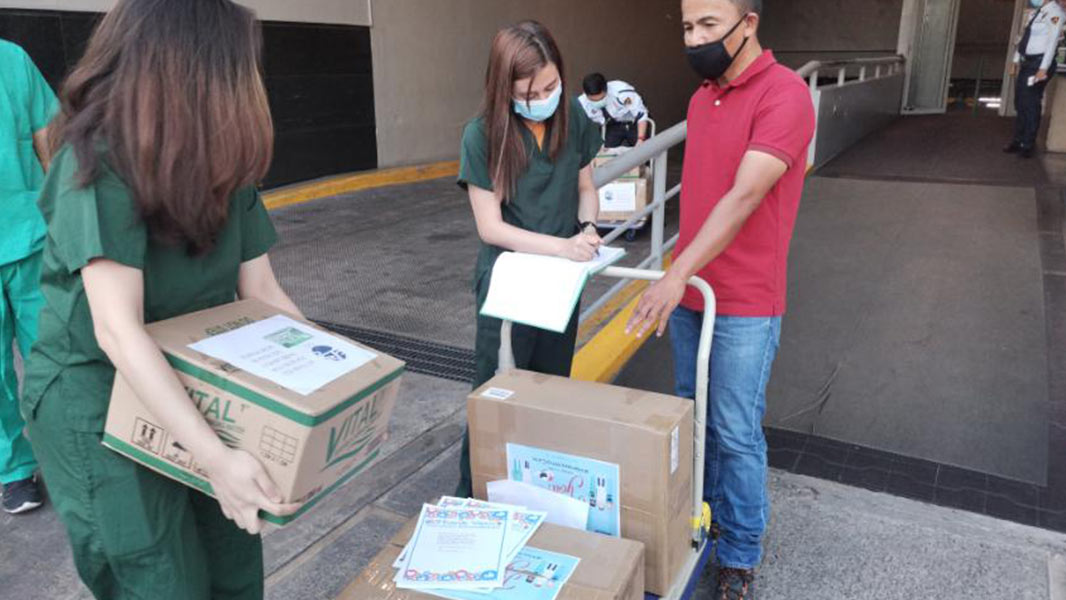 "HOPE" is the best thing in this time of crisis. Many people today find it difficult to get through the one-month lockdown. Many are discouraged, many are angry and many are waiting for this pandemic to end. But despite the difficulties, our frontliners continue to fight and risk their lives in the midst of this crisis.
Vivo – one of the leading global technology companies here in the Philippines donated thousands of surgical masks to select hospitals through the Office of the Vice President (OVP) and other local government offices. "With their valiant efforts, our medical frontliners are truly the heroes in this battle we are waging, but we also understand they are also human and can be physically and emotionally exhausted," said Charisma Buan, Vivo Philippines PR Lead. The letters and masks were turned over to the OVP for distribution to the Philippine General hospital, and the Bonifacio Global City administration office for distribution to St. Luke's Medical Center – Global City. Vivo directly handed similar donations to The Medical City Ortigas.
They brought not only letters of gratitude for frontliners as well as hopeful handwritten letters for COVID-19 patients. Along with providing much-needed support, they also want to give hope during this pandemic, especially to the victims and their families.
"With our modest contribution, we hope to help our medical frontliners in flattening the curve soon."
READ: DSWD Releases 1st Batch of Drivers Eligible for Financial Aid