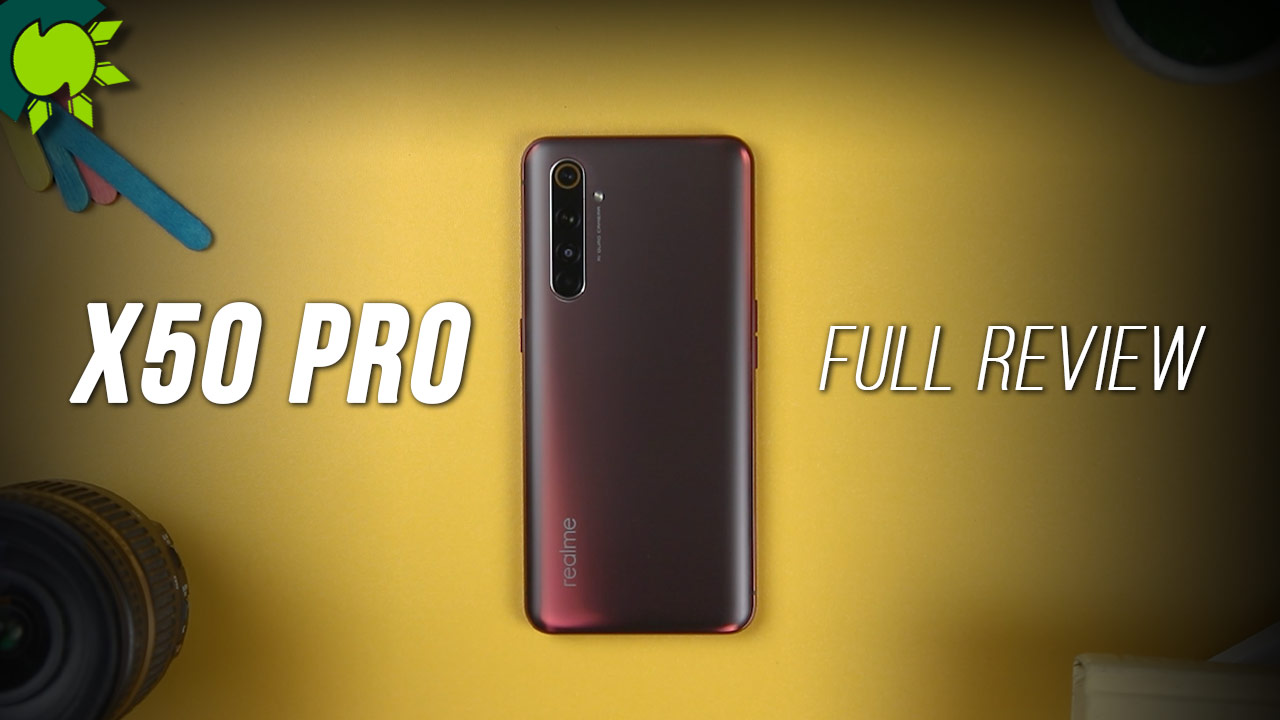 The realme's very first 5G smartphone in the Philippines is now available through Smart Signature Plan. Though we don't have a word yet about its retail price, we can say that it is a worthy opponent from other flagships in our country. The Realme X50 Pro 5G is a real flagship killer from realme with its flagship-level specs. The device focuses on delivering speed as it has the latest Snapdragon 865 with 5G connectivity, a fast 90Hz refresh rate, and fast charging thanks to the 65W SuperDart Charging technology. But what else can it offer? How fast the phone really is?
Specification
| | |
| --- | --- |
| | Realme X50 Pro 5G |
| Design | 205g |
| | 8.9mm thick |
| | Gorilla Glass Back |
| | Gorilla Glass Front |
| | Moss Green, Rust Red |
| Display | 6.44″ Super AMOLED |
| | 1080 x 2400 pixels ,20:9 ratio |
| | 90Hz Refresh rate |
| | 409ppi |
| Camera | 64MP f/1.8 Main Camera |
| | 12MP Telephoto |
| | 8MP Ultrawide |
| | 2MP B/W Depth |
| | [email protected], [email protected], gyro-EIS |
| Selfie | 32MP f/2.1 |
| | 8MP Ultrawide |
| | [email protected] |
| Performance | Snapdragon 865 (7 nm+) |
| | Adreno 650 |
| | Android 11, Realme UI 2.0 |
| | 12GB RAM |
| | 256GB ROM,  UFS 3.0 |
| Battery | 4200mAh |
| | 65W Fast Charging |
| Features | Wi-Fi  6 |
| | 5G |
| | USB Type-C 2.0 |
| | Bluetooth 5.1 |
| | Fingerprint (under the display) |
| | Gyro |
| | Face Unlock |
READ: ZTE Axon 20 with World's First In-Display Camera Arriving in the Philippines!
Design and Build
At first look, it's just like another typical realme smartphone with a quad-camera set up and the realme's yellow circular border around the first lens which tells that it is a realme smartphone. But by using and holding the phone we can say that it has a premium feel that separates from other realme phones. The texture at the back feels slippery but in contrast, it is protected with Gorilla Glass 5. It has a smooth finish with matte looking texture despite the fact that it has a glass back. And if we say that it feels premium–it is, because it is compact and it weighs just right at 205 grams but not too hefty.
This slideshow requires JavaScript.
Around the frame, it has a nice gold accent color on the power button located on the right. It perfectly schemed with the Rust Red color of our unit. The realme X50 Pro 5G also comes in Moss Green color but we prefer the unit we have, it kinda reminds me of the Iron Man's Mark III suit with the metallic pale-ish looking red. On the left is the volume rocker, on top is the noise-canceling microphone and at the bottom is the speaker grille, USB Type-C port, main microphone, and the simtray. The simtray only has two nano sim card slots means that it doesn't have expandable storage.
This slideshow requires JavaScript.
If you look closely at the pictures there are black lines around the phone and these are the antenna bands. These signal antennas are for connectivity boosting and improving the reliable signals such as its Wi-fi 6, 5G/LTE, Bluetooth 5.1 and other signals as well as the GPS. Yup, this smartphone has a 5G connectivity as I mentioned earlier unfortunately, we cannot experience the fast 5G yet here in our area but it can detect up to LTE+ which is a faster version of the normal LTE connectivity.
READ: 3 Biggest Upgrades of Snapdragon 888
Display
This slideshow requires JavaScript.
The display boasts a 6.44-inches FHD+ Super AMOLED with 90Hz Refresh Rate capability. It has an HDR10+ certification and a 409ppi density. It is shielded with Gorilla Glass 5 to protect it from scratches even without putting a screen protector. The display is pleasing to the eye thanks to the 90Hz and the fluidity of the realme UI. The punchier colors are somehow accurate even it has an AMOLED panel but it is in a cooler tone temperature by default which can be adjusted in the display settings menu. For the overall look, Realme X50 Pro 5G has narrower bezels compared to the lower realme models and that is something I really want personally. I always mention the thick chin bezels of other realme phones we reviewed but now I don't have to complain. The pill-shaped notch on the top is smaller which is good despite its dual front camera. I wish this phone doesn't introduce screen burns over time. Overall quality is great, the black is black, and it is sharp thanks to the higher PPI density.
Camera
Now let's talk about the six cameras. The realme X50 Pro 5g is equipped with 4 cameras on the rear and two on the front, on the rear we get a quad camera setup in a not so bulky module:
64MP F/1.8 Samsung GW1 Main Camera
12MP Telephoto lens
8MP Ultrawide
2MP Depth
This slideshow requires JavaScript.
The main cam indoors outputs sharp good looking photos with a little bit less in contrast resulting in a more clean image with almost no noise. It has a great color accuracy with a little off in white balance but the quality is great. It outputs deeper blacks on the shadow parts outdoors but turning on the HDR mode will aid and output a balanced image. The dynamic range is a little bit lacking but again by turning on HDR, exposure handling will be okay.
READ: OPPO A12 Review – Only P4,990 bundled with Smart / TNT SIM!
This slideshow requires JavaScript.
We tested the capability on a very low light scene, it outputs less saturated photos, and sometimes introduces color noise. The capability of the camera at night is good if we have a decent light source. For us, maybe Ultra Nightscape 3.0 still needs improvements, especially in low light.
This slideshow requires JavaScript.
When you are in the normal photo mode it offers a 20x digital zoom. The image quality is fine and sharp but limits to 5X zoom only until it introduces grains. Telephoto lens offers great versatility to the quad-camera setup.
This slideshow requires JavaScript.
Next is Ultrawide which is a little unimpressive because of the soft quality outputs and deeper blacks. Exposure value increases when the HDR mode is turned on. Also if you head over to other shooting modes there is still a macro mode that has autofocus but it is just the ultrawide sensor that captures decent close-up subjects. A very good addition to the flexibility of shooting modes.
This slideshow requires JavaScript.
Heading to the portrait mode that is guided by a 2MP B/W Depth sensor, the Main cam outputs a nice background blur, and seeing the edge-to-edge detection is pretty impressive, at least 98% accuracy on separating the subject from the background. Colors and contrast are still the same as it uses the main cam to capture the subjects. It also offers to zoom up to 2X and it will automatically switch to the telephoto lens which is still guided by the depth sensor to produce a nice subject to background separation with the same accuracy.
READ: SMART Evoluzn Pocket Wifi review – 5 Reasons Why You Should Buy It
Dual Selfie
This slideshow requires JavaScript.
Flipping to the front, it has a dual-camera setup, a 32MP wide-angle selfie camera, and an 8MP Ultrawide selfie cam. For us, the Ultrawide camera is just an acceptable addition to the camera quantity. It outputs a wider field of view but with deep blacks and a pinkish skin tone. If you didn't turn on the hdr mode highlights will be pretty much blown out.
This slideshow requires JavaScript.
The main selfie cam however outputs a sharp good looking skin tone, blacks didn't crash and the edge detection is pretty impressive. Colors are great and it still outputs a natural skin even beauty mode is in effect. For us, it is a great selfie camera as it outputs nice color balance and sharp quality.
Video Mode
The realme X50 Pro 5G is capable of shooting up to [email protected] which has an impressive UIS capability from all resolution. From [email protected] down to the very low video resolution at [email protected] Stabilization is quite good and the jittering isn't noticeable. Also, we get an Ultra Steady and Ultra Steady Max. It stabilizes the clip even further and the Ultra Steady Max has a wider field of view but the quality is lower than the non-max. Video quality on the selfie cam is great for vlogging as it has a Slow-Motion feature, Live Bokeh, and Ultra Steady stabilization. If you want to see the quality watch our video review above.
Features
The camera features of the Realme X50 Pro 5G feel less but it has a reliable feature such as Slow-Motion at [email protected], and [email protected] It also has tripod mode in the night mode section, a 64MP mode, and an Expert mode that shoots 32s Shutter Speed and up to 3200 ISO with RAW shooting capability. This is the first introduction to the realme UI 2.0 update we can still get some extra features if Realme pushed it through software updates. Overall camera quality is pretty decent it has the needed day-to-day features and acceptable quality for social media posting.
READ: Realme X50 Pro 5G with 90Hz Super AMOLED Arrives for P1899/Month via SMART
Performance
Realme X50 Pro 5G is equipped with the latest Snapdragon 865 with a 5G modem built-in. It has 12GB of ram and 256GB of internal storage that offers UFS 3.0 for faster startup and faster loading time. The device is running with the latest Android 11 OS and the new realme UI 2.0 on top.
Realme UI 2.0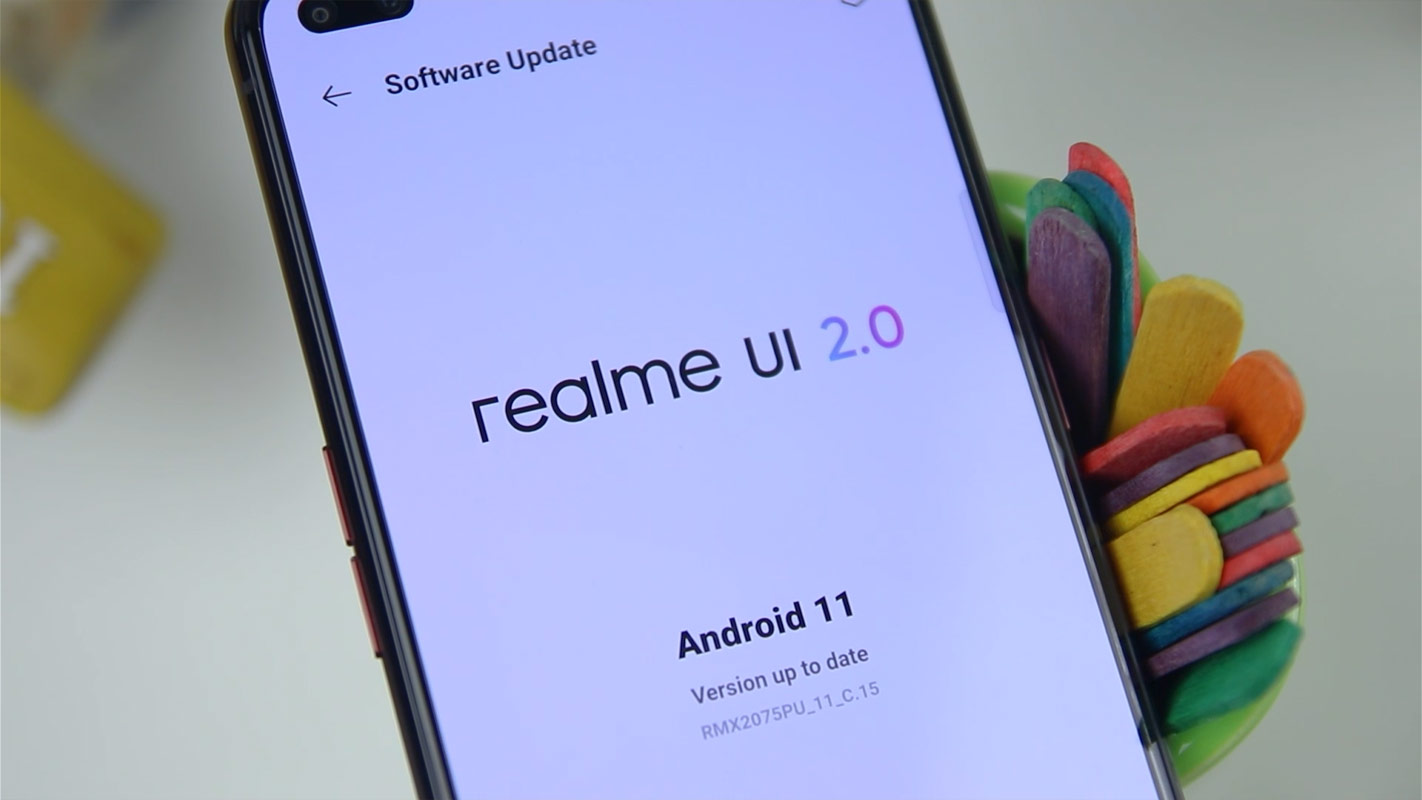 Realme UI 2.0 features more fluidity, and simpler as it has a lot of improvements, especially in personalization. There are some added settings to personalize all icons and visuals in one location. They also added Clone System–basically a dual space or multiple user feature– which is an old feature. Since realme phone doesn't have it, they added it on the realme UI 2.0 which is great it adds more versatility to the OS. Another thing to see in the realme ui 2.0 is the new look of the UI, they add more transparency and I guess this is a refresher design. The dark mode now has a custom personalization as well as other stuff like icons home screen. The always-on display has a lot of personalization as well. And it has a new layout of the Gamespace with added features as well like the network priority to reduce game lag for convenient gaming.
READ: 3 Biggest Upgrades of Snapdragon 888
Gaming and Connectivity
Speaking of gaming, we can say that connectivity is the main reason you should buy this phone, there are no worries playing high-end mobile games thanks to the latest chipset equipped on this device. It also has a 180Hz Touch Sampling rate that improves the gaming speed and touch response. But connecting to the internet with a bad signal makes the overall performance drop. The good thing is it has a Wifi-6 of 1.5Gbps which delivers a 40% transmission rate compared to the previous wifi generation, it also has Dual Wifi Acceleration which lets you connect two wifi networks at the same time to improve stability and lower the ping. And again the 5G connectivity for data users for a promising fast internet data speed.
We cannot test its 5G signal yet but still, the phone's data connectivity is pretty reliable even it only detects LTE+ which is a faster LTE version. If you have wifi in your home there's not much of a deal. If you are going around Metro Manila there are at least 251 5G areas there and across other cities. You can eventually use the faster 5G data speed by going to some areas around the country or around the globe. It is not practically 5G mainstream in our country but for future-proofing, it is enough.
READ: What Areas Are Covered by Smart's 2000 Cell Sites in 2021?
Battery
Realme X50 Pro 5G is backed by a 4200mAh battery. It has an impressive fast charging of 65W that can juice the phone in just 37mins which is 2 minutes higher than advertised. Most Smartphones today are equipped with a larger battery capacity that can result a higher screen time. Our device however gets 8hrs and 10mins before it shuts down. So even it doesn't have a large battery capacity the device manages to endure our test past to 8hrs. It is reasonable since it has a vapor cooling system to keep the 7nm chipset run while managing the heat and reducing power consumption. And even it has a 90Hz choosing auto select refresh rate is more reliable. The fast refresh rate didn't affect the overall screen time since the display is an AMOLED panel that gives power efficiency.
READ: Best 6000mAh Phones in the Philippines
Audio
In terms of audio, the realme X50 Pro 5G offers dual stereo speakers on the bottom grille and a hybrid speaker in the earpiece. It has a Dolby Atmos and Hi-Res surround sound quality to improve sound quality. The sound is great it has balance lows and highs and it has great 'thug' in the bass. It is so loud that can fill a large room but it gets a little bit distorted at max volume.
Price?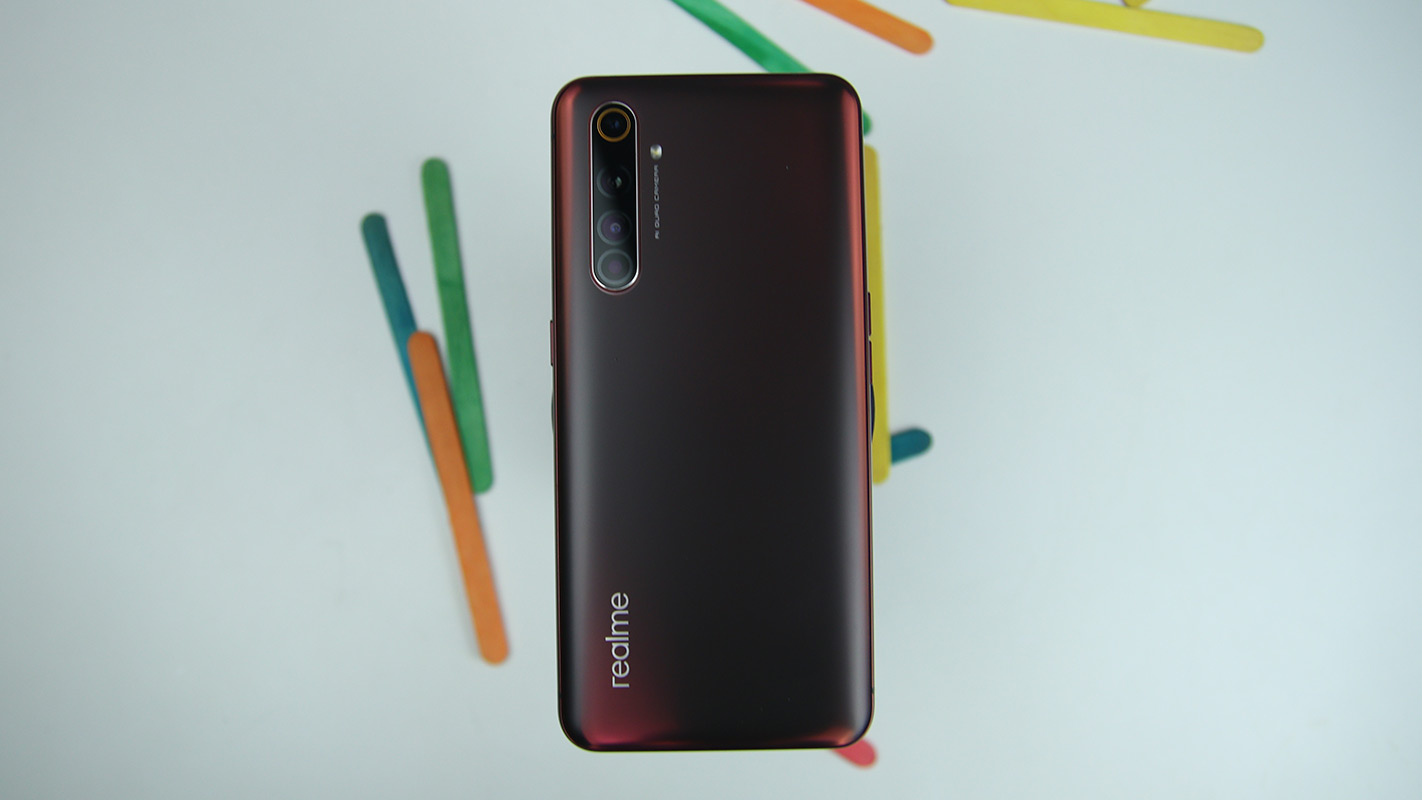 You can get the realme X50 Pro 5G through a Postpaid Plan in the Philippines via Smart Signature Plan with a one-time cash-out of P6,900 and a monthly fee of P1,899 (P1,499 plus P400 monthly amortization). Pre-order plan Promo starts right now until December 10 and it will be Available Online and in-stores from December 11 onwards. Those who will avail of the plan will get a free realme Watch worth PHP 3,990.
Overall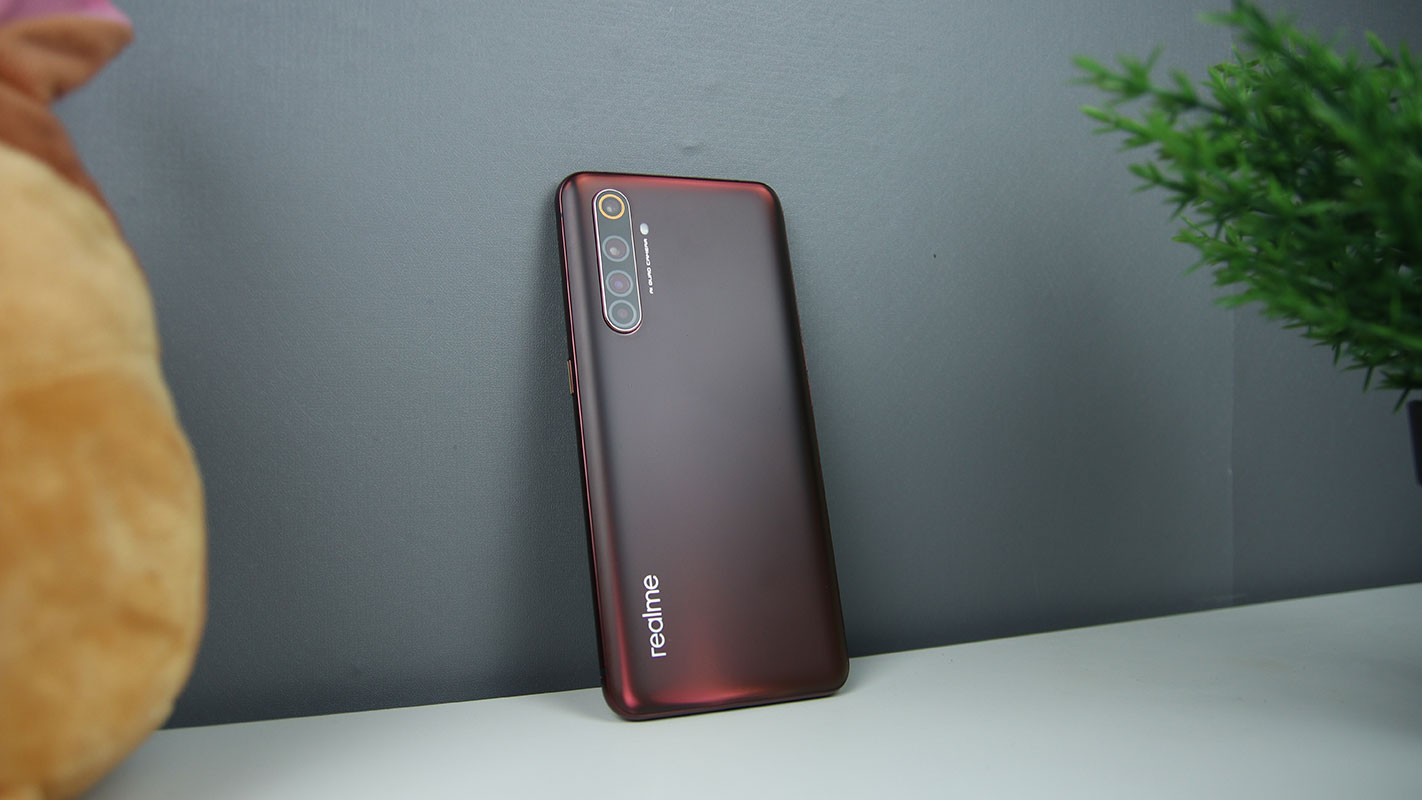 The realme X50 Pro 5G is the fastest realme smartphone in the Philippines right now and the performance is an excellent deal for the budget. However, there are still downsides to this flagship killer phone. It doesn't have an IP68 water-resistant, no wireless charging, and no periscope lens that you can see on the latest flagships though this cuts the budget to make one flagship phone. The camera quality feels neutral and the features feel less. We are hoping that it can be improved through software updates. Upside? well, it has reliable hardware for day to day use and it feels premium thanks to the great haptic feedback, vapor cooling system, dual speakers, 90Hz, impressive 65W charging, and a flagship SoC with 5G connectivity. It still gives the flagship level feel while offering a balance and overall performance and quality.
READ: List of Phones Powered by Snapdragon 888 in 2021