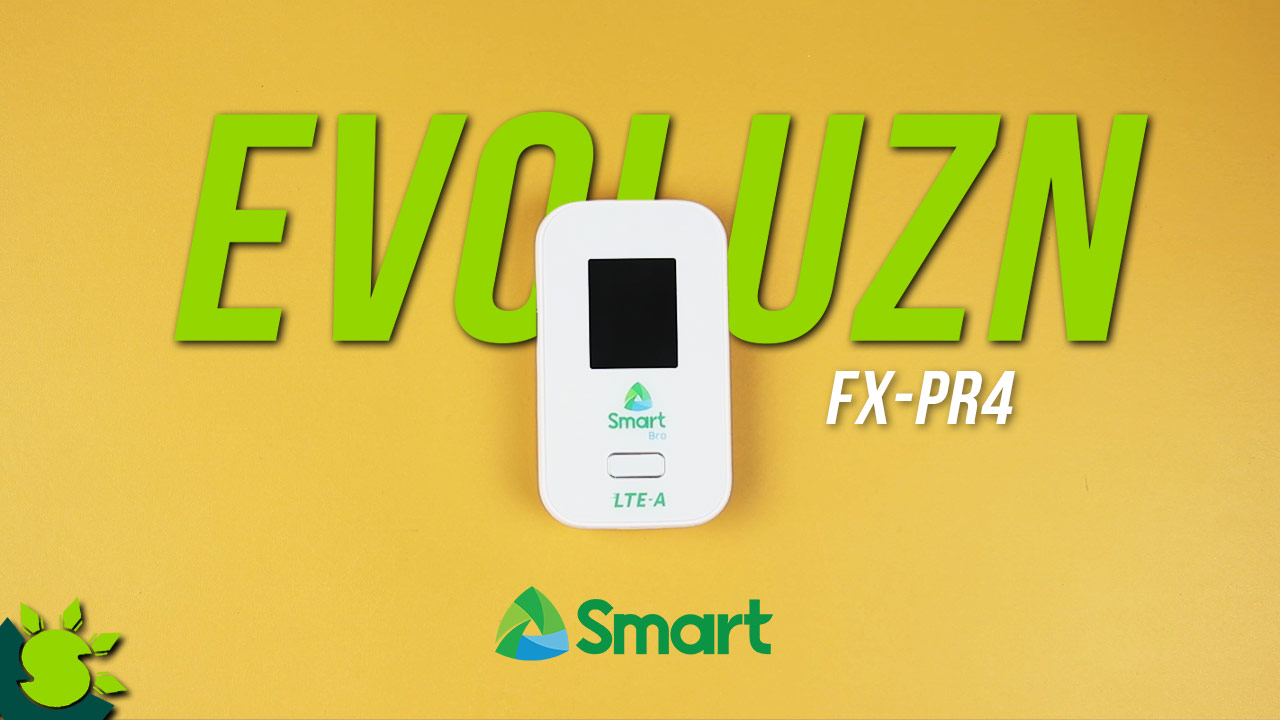 Pocket wifi is most used by many when going on a vacation with family or to conserve battery to your mobile phone. It is easy to carry and in this new normal we rely more on the internet connection. Some have Online Classes, Work From Home, and Online Businesses and we need a device that has a fast internet speed and lower chance of being disconnected so we can manage to handle our businesses easily.
The EVOLUZN FX-PR4 (Cat 6) Smart Bro Pocket WiFi is not a typical Pocket Wifi device. It has improved and enhanced features that you won't see on other internet devices. it retails about P1,995 only. So why should you pick the Evoluzn model of Smart Bro? In this article, we compared the Evoluzn to other Smart Bro Pocket Wifi and we included a real word experience and speed test. But first
READ: What Areas Are Covered by Smart's 2000 Cell Sites in 2021?
Here are the 5 Reasons Why
1. Faster Connection Speed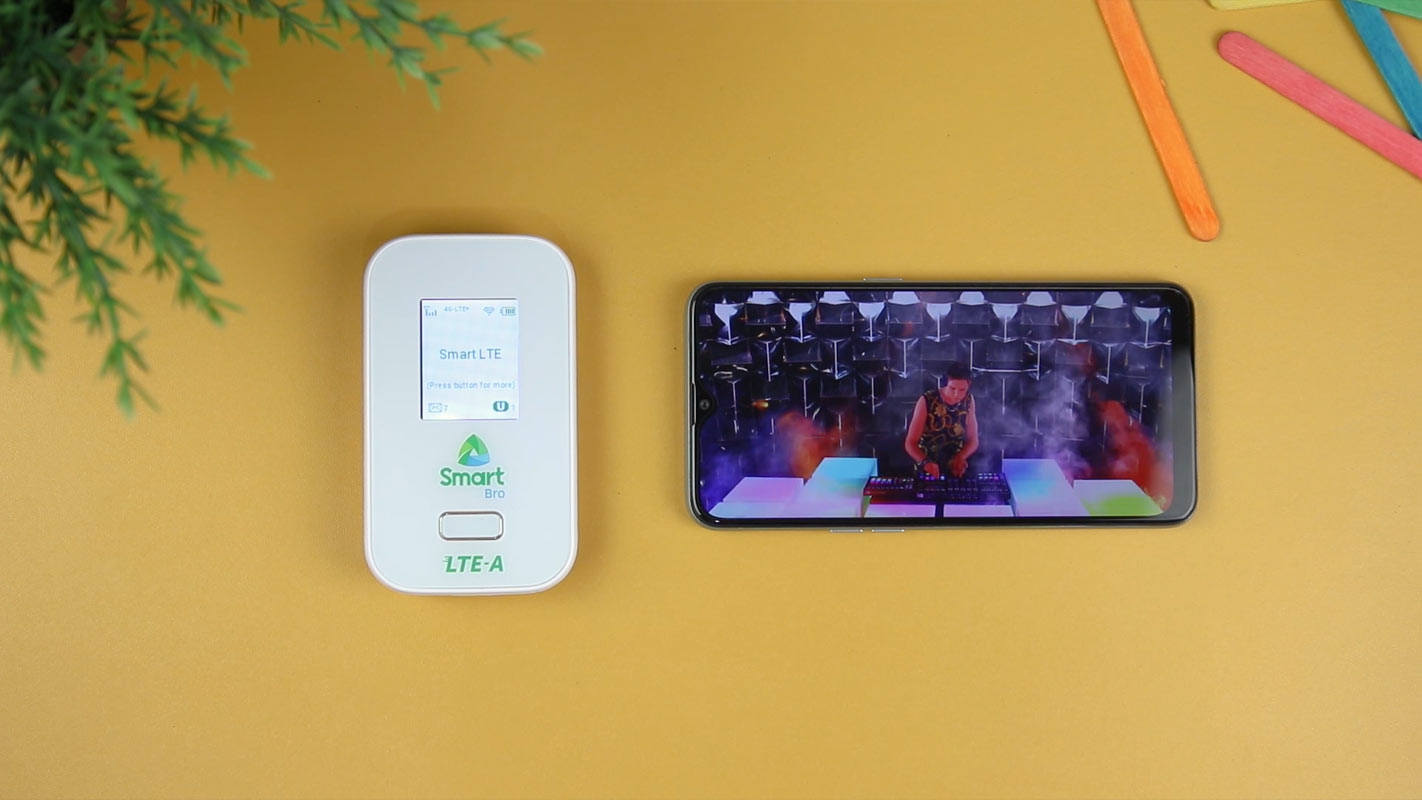 It features a carrier aggregation or LTE+ / LTE Advance which is 2 times faster or up to 3 times speed than the regular 4G connectivity on mobile devices. Meaning it is fast and reliable compared to the smartphone's wifi hotspot feature. But like we said earlier this should be a unique device as we will compare it with other brands and models, other devices have this feature as well. But as an overall device, Carrier Aggregation is not the only feature it has. So read more below.
2. Better Signal Strength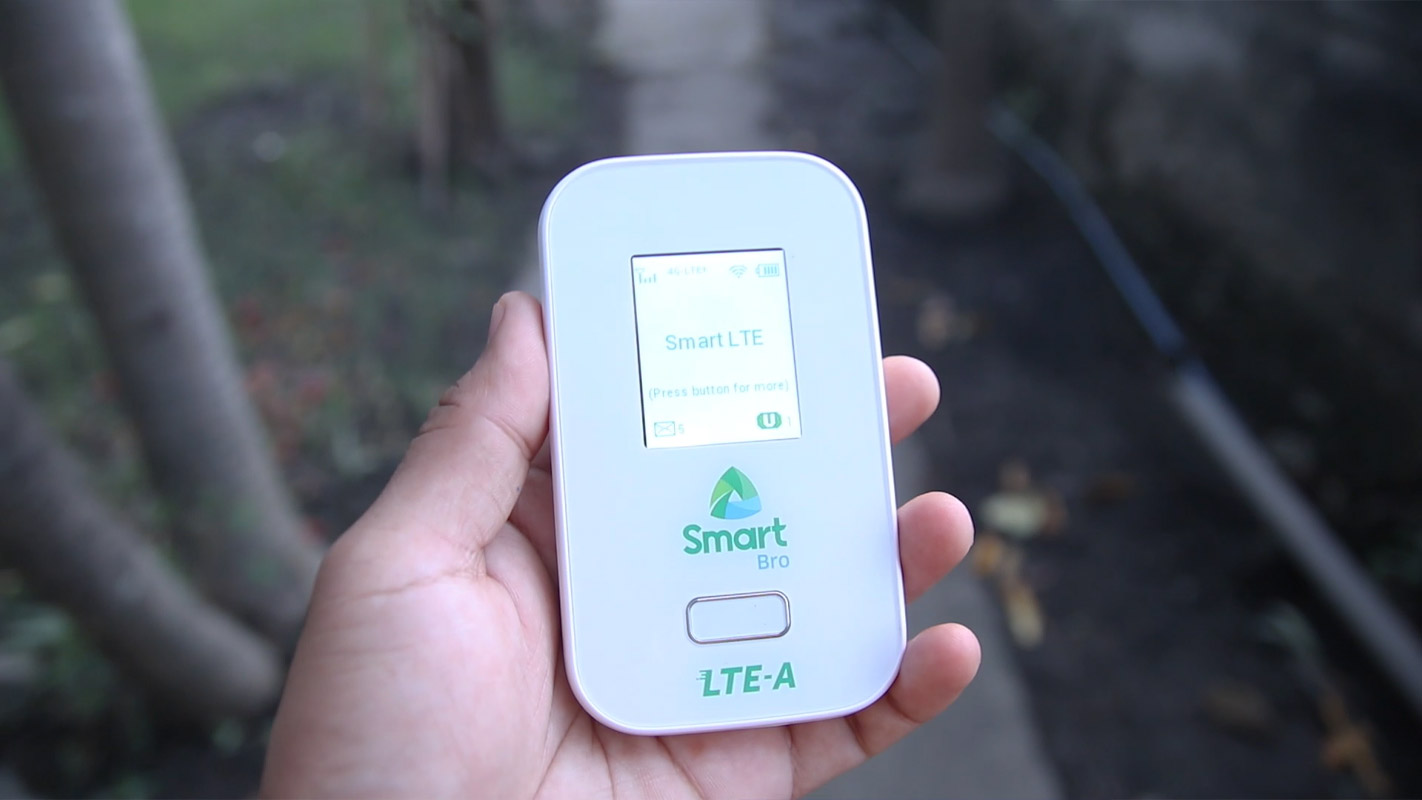 As we need a more reliable and stable connection we also need a better signal strength to make the device useable. The good thing, it has a feature called FDD and TDD Support this means that all frequencies coming from Smart and PLDT can receive by the Evoluzn FX-PR4. This will result in a more reliable, uninterrupted internet connection, and a piece of mind wherever you are. Because, Yes that is the sense of having a Pocket Wi-Fi, to put it in your pocket and be connected everywhere you go.
I personally have a great experience with the Evoluzn FX-PR4. Last couple of weeks of being isolated because of typhoons that hit the Philippines, I was dependent on using the device. I honestly thought that the signal will become slow because of the circumstances. But the frequencies coming from the satellite are not much affected during the typhoon and it still gives me a decent internet speed.
READ: PLDT Home Prepaid WiFi EVOLUZN Review – Why It's a Reliable and Affordable Internet
3. Backward Compatibility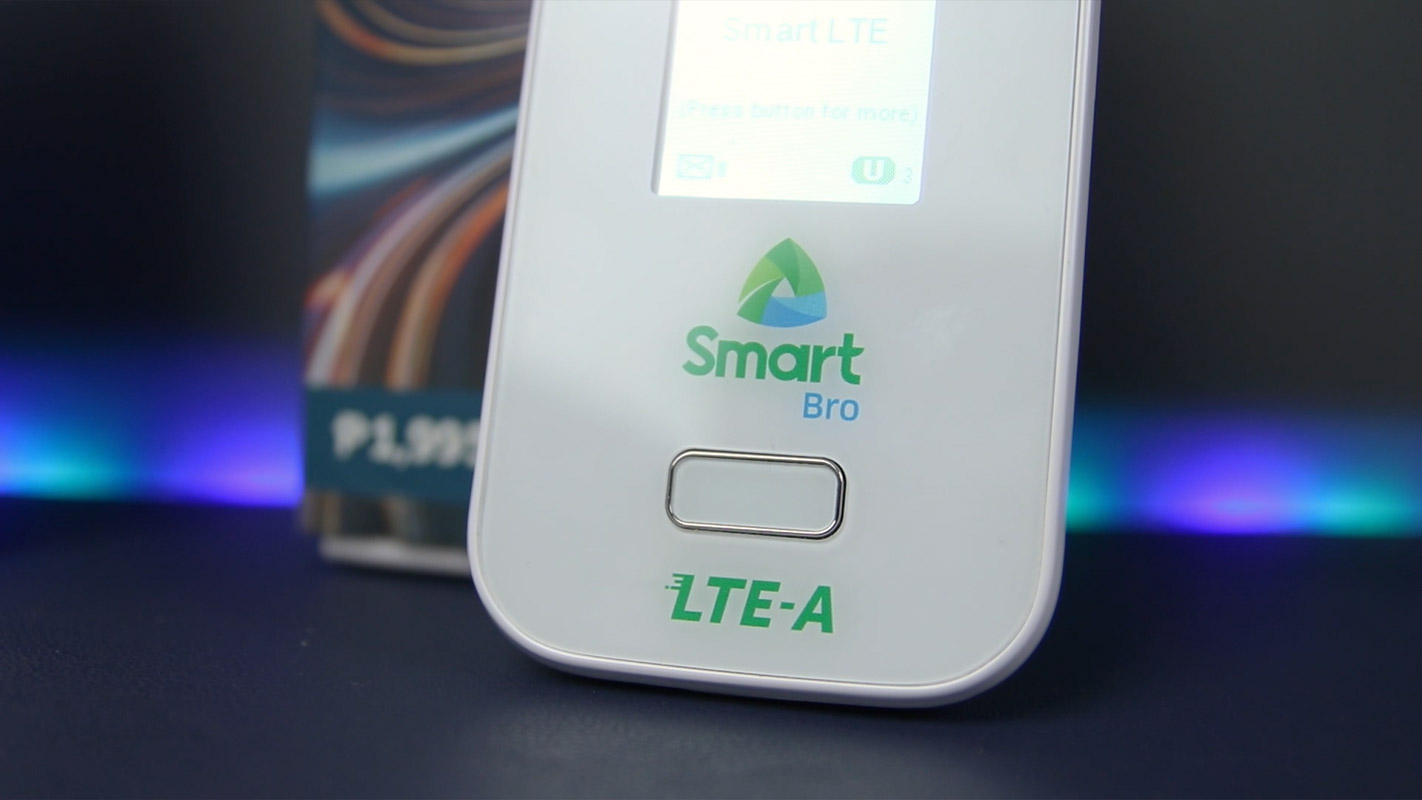 Let's say you're in an online meeting or taking a quest in your online game with your friends and the signal becomes poor, you're probably going to disconnect from your session. Evoluzn FX-PR4 has the advantage in backward compatibility as it can switch from LTE+ / LTE / 3G down to 2G. This means that it will auto switch to lower generations of internet speed to stay connected. A secured connection with ease.
4. Informative LCD Display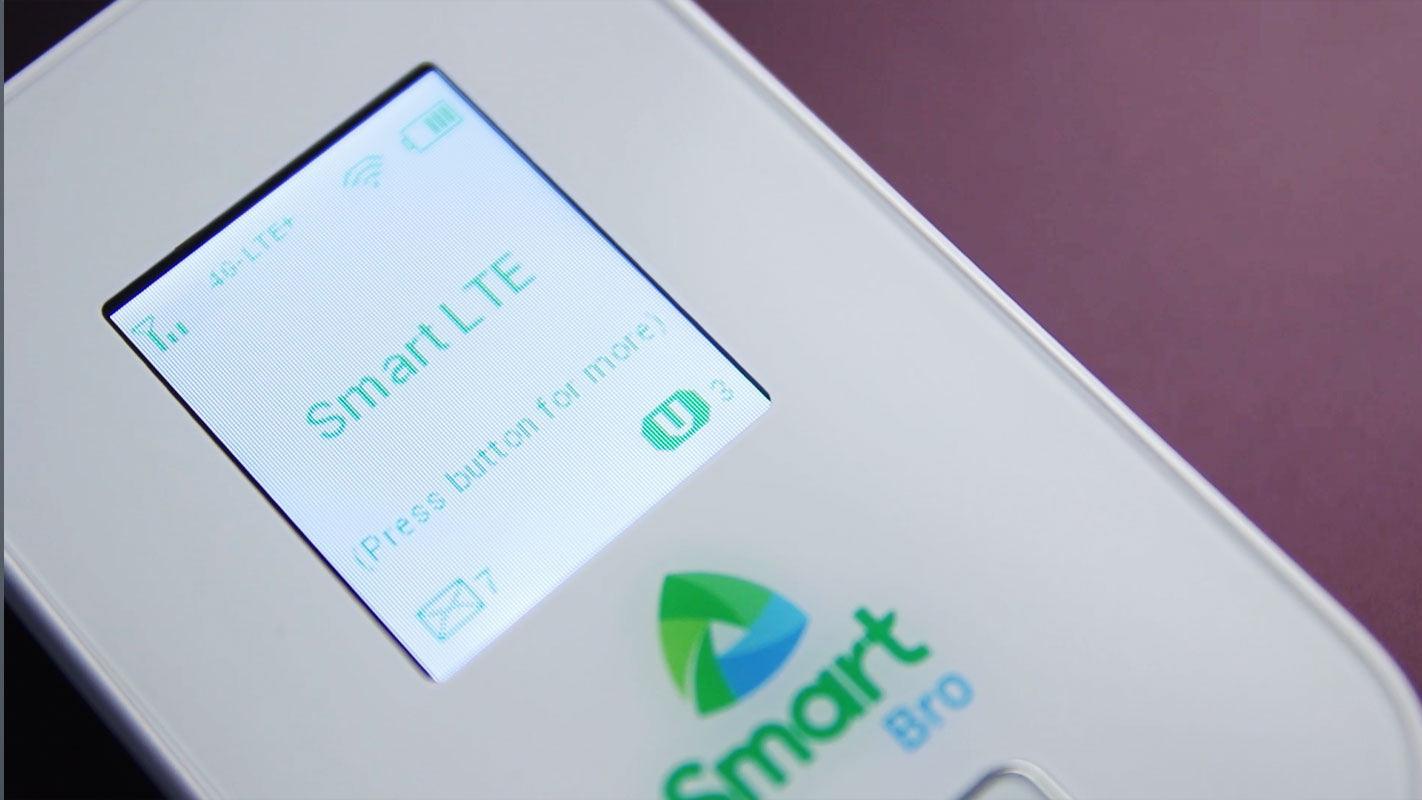 Having a Pocket Wifi without a display is quite frustrating especially when reloading your Simcard. It's a hassle to open the device and remove the battery to see the info in the back and written in the Simcard. The 4.5cm Colored LCD Display of Evoluzn FX-PR4 is a great increment to the older versions of pocket wifi as it shows every bit of information from the signal strength, battery status, message notifications, you can also see how many devices connected to your pocket wifi. Though it also shows the wifi password, make sure that no stranger will get in touch with your pocket wifi. As it can penetrate your wifi device and possibly hack your info. But that's another story of What If.
READ: Realme 7 5G: Dimensity 800U, 120Hz, 5000mAh(30W) for P17k
5. Perks and Bonuses
This slideshow requires JavaScript.
Of course, getting the Smart Bro Pocket Wifi means that you will get a Smart Simcard to put it on your device. Smart Communications offers a great app for you. GigaLife app and myPLDT Smart app let you manage your Simcard as easy as pie. Inside the apps, you will see your current balance, remaining data allocation, and the promo you are registered into. And it has a lot of perks and bonuses, an example is the Giga Points–which is a redeemable point system. Lastly, the informative promos are one click away if you will register.
Reloading the device is pretty simple, simply go to the nearest reloading station, or top-up using online reloading apps like Paymaya or GrabPay, or just buy a prepaid load card.
Speedtest
This slideshow requires JavaScript.
We've done a lot of tests, first is the scenario when there are calamities like we said above. Then we tried to put it inside a room and near the window indoors. Then we tested it outside. We get a great upload and download speed which is pretty enough for nonstop surfing and gaming experience. The pocket wifi is faster outdoors because unlike Prepaid Home Wifi it doesn't have High Power User Equipment (HPUE) to penetrate and give a boost to signal indoors. However, we still get a decent internet speed that is acceptable.
READ: RED Fiber Broadband launching with Unli Internet, Pay TV starting at 1299 plan
Comparison
Like I said earlier we compared it to other Smart Bro Pocket Wifi devices. Evoluzn has a 3000mAh power battery compared to the previous Smart Bro pocket wifi's ZTE that has 2800mah battery with LCD screen, and the Greenpacket with 3250mah power cell, but with an LED display, Evoluzn is quite better because it offers an LCD display with a higher battery capacity compared to the previous devices, and besides it is in the modern type C port. And you will not find some of the features we mentioned earlier in these older models.
Overall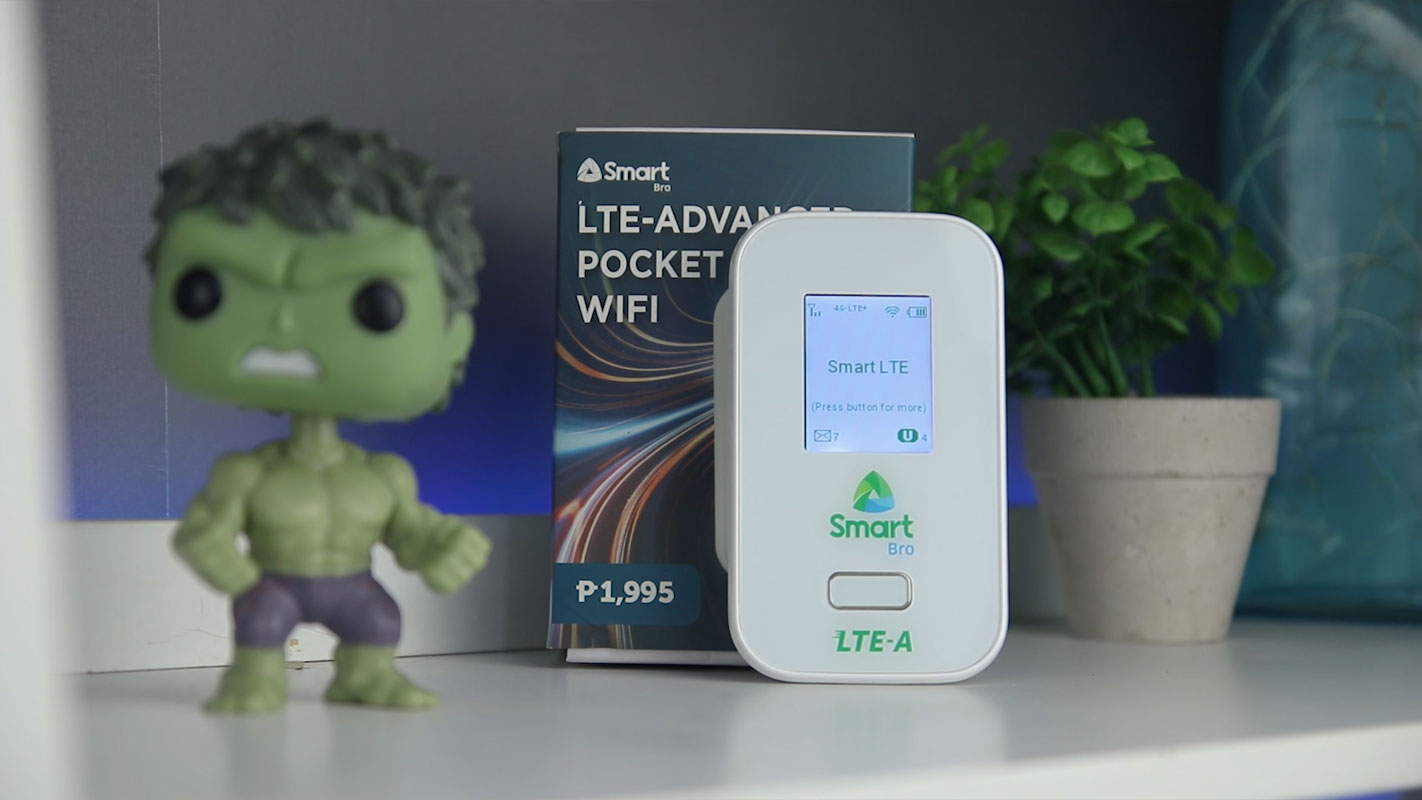 Again, the Evoluzn FX-PR4 Pocket Wifi retails at around P1,995, if you want to get one just visit your nearest Smart Store or go to smart.com.ph/bro and choose the Evoluzn FX-PR4. Overall the speed is acceptable it offers a higher speed compared to other LTE connections of smartphones and most reliable and has an easy access to internet connection wherever you are.