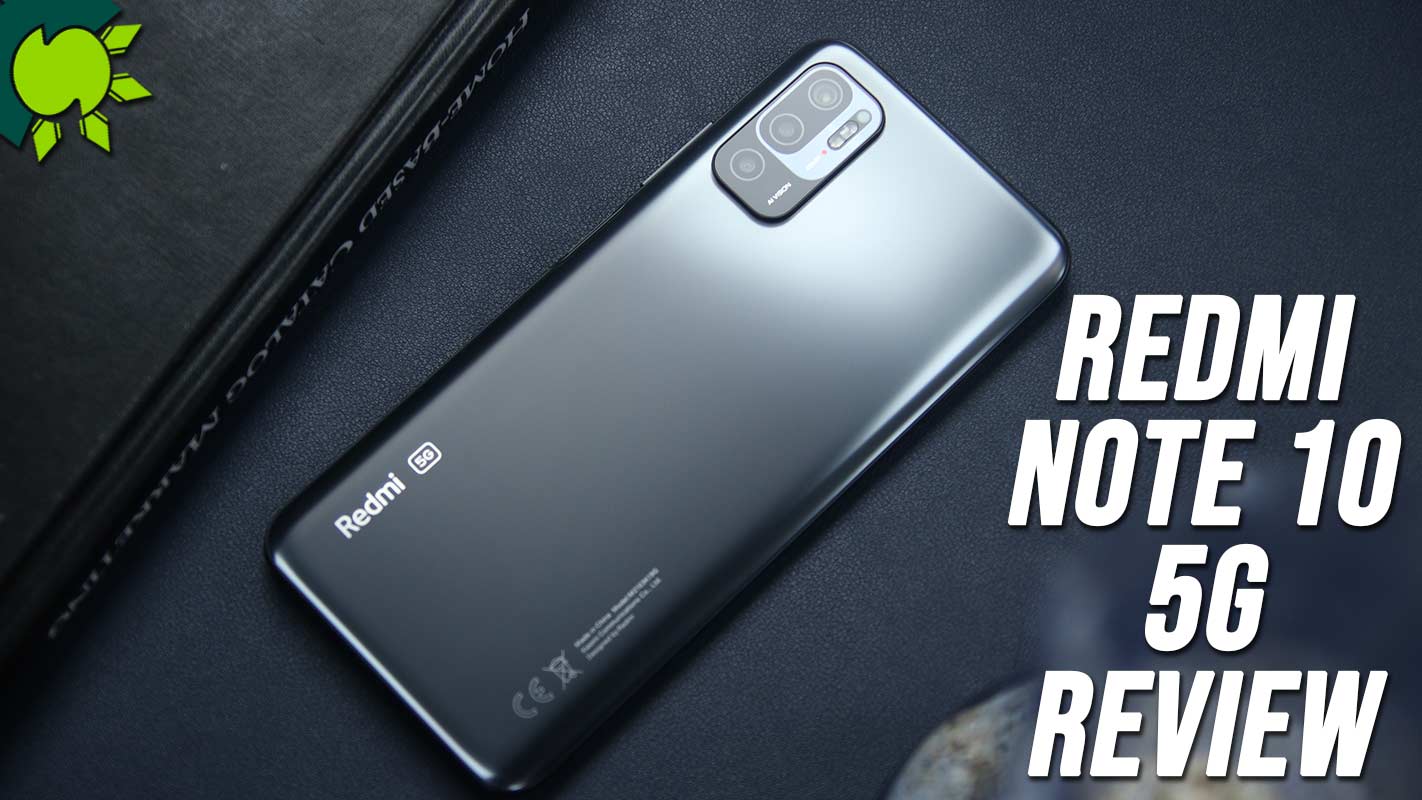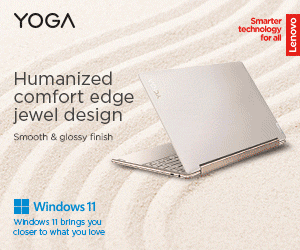 After launching other Redmi Note 10 variants, Xiaomi releases another addition to the series and this is one of the most affordable 5G phones under the P10k price point. If you're eyeing a 5G phone, the Redmi Note 10 5G is the best entry-level Xiaomi has to offer. With better efficiency and gaming-powered machine, Redmi Note 10 5G promises to deliver satisfaction. But compared to the non-5G version that is a little bit on the entertainment side with its Super AMOLED panel, does the 5G version offer more than its higher refresh rate?
Pros
90Hz Dynamic Refresh Rate
5G capable
Power-saving chipset
Premium looking design
Improved camera quality
Cons
Slight contrast shift
Bloatwares
No Pro Mode in camera
READ: Redmi Note 10 Pro vs Realme 7 – Upgrading to AMOLED, is it worth it?
Design
The design of the Redmi Note 10 5G is quite different from the non 5G and it's much closer to the Pro version. The back has a 3d curve body better for holding the device properly but you can still differentiate the premium quality of the pro version. But even the build is polycarbonate plastic, it has a sandblasted looking texture that is smooth to the touch and it's glossy but rather a matted texture.
This slideshow requires JavaScript.
It only has a triple cam and the design of the protruding camera module is quite unique and looks premium however it wobbles a lot on a flat surface. The 5G text is printed beside the Redmi text at the bottom part so you can easily determine that it is 5g capable.
This slideshow requires JavaScript.
Around the frame, it has a volume rocker and a power button with a dedicated fingerprint scanner on the right side, while on the left is a simtray slot that uses a hybrid nano sim plus micro sd card or two nano sim. At the bottom, Redmi Note 5G has a USB Type-C port, main microphone, and a single down-firing speaker. At the top, it has a secondary microphone, IR blaster, and a 3.5mm headphone jack.
READ: Oppo A54 Review – budget camera phone?
Display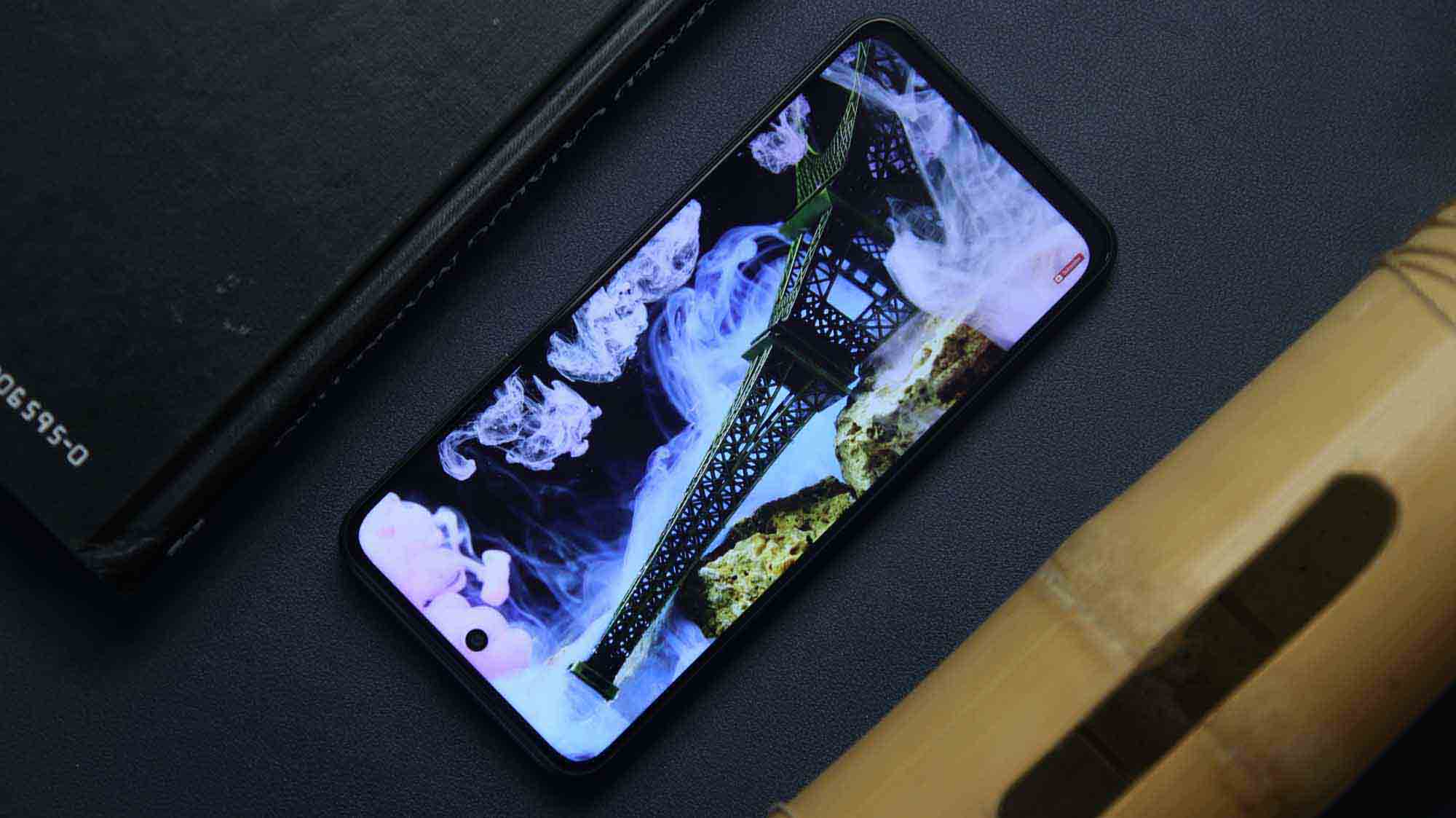 Upfront it boasts a 6.5″ FHD+ IPS LCD with 90Hz fast refresh rate capability perfect for gaming at a higher fps. The display is sharp and crisp with true-to-life colors and the blacks are quite deep when you turn on dark mode. However it has a slight contrast shift due to the LCD panel, and if you look at the overall aesthetic the bezels are thicker. The selfie camera, even the cutout of the screen protector makes the punch hole cutout looks big as well.
This slideshow requires JavaScript.
There's also a color scheme settings that offer a boost in contrast and color but it still lacks the punch to compare in AMOLED panels. It doesn't have an auto mode for the auto switch refresh rate, however Redmi Note 10 5G offers a dynamic refresh rate that automatically switches between 30, 60, and 90Hz depending on the contents. For the price, this has not been the best display on the Redmi Note 10 series but it offers a higher refresh rate which can be used in games that offers a 90fps option.
Camera
The Redmi Note 10 5G has a premium-looking module housing a triple camera, led flash, and some texts. The 48MP main camera and the 2MP depth sensor sit inside the silver accent along with the led flash while the 2MP macro lens is at the lower part and they look quite aesthetically pleasing.
READ: TECNO appoints Renowned Actor Chris Evans as its global brand ambassador
This slideshow requires JavaScript.
The quality on its main cam compared to last year's Redmi Note 9 that shoots underexposed shots and deeper blacks, the Redmi Note 10 5G fixed it by turning down the contrast a little bit. The shadow isn't that deep rather it has a contrasty look which sometimes can produce a nice-looking photo. However, some may say it's not the standard photo you want to capture in auto mode. So in order to fix the contrasty look, turning on HDR mode will do its job to lift some shadows, turn down some highlights and it will output a nice balanced photo with good colors and white balance. The images we took are also much sharper, bright, and the dynamic range is just acceptable.
This slideshow requires JavaScript.
The subject to background separation using the depth sensor is quite accurate, but it still has a contrasty look losing depths. The highlights however are not that bad, it has a shallow depth of field that nearly mimics the real lens of a DSLR.
This slideshow requires JavaScript.
Unto the macro lens, I don't think it looks great but it looks just good. With less noise and grains, the white balance is not that accurate which makes the color turns greenish but it is sharp and not so gimmicky even without having an autofocus system we use to see in the redmi note series.
This slideshow requires JavaScript.
Switching to an 8MP selfie camera, outputs are quite impressive but there are two things I noticed about the output processing, the sharpness is great and flattering, and the subject to background separation looks good indoors, however, the accuracy falls apart outdoors. It introduces an inconsistent skin tone when beauty mode is turned on and off, I suggest turning on beauty mode with no drastic enhancement to still look good while maintaining the natural look.
READ: Nanoleaf – A modular smart lighting now in the Philippines
This slideshow requires JavaScript.
For video recording, Redmi Note 10 5G offers [email protected] only and it doesn't offer a super steady feature, but it already has electronic stabilization while taking videos.
For the camera features, it has a wide variety of macro stuff like macro video and slow-motion in macro mode. It also has a movie frame, 48MP hi-res photo, and night mode. The only bummer, there is no Pro control feature. It doesn't have some fun and gimmicky features, just the basics in an entry-level device for day-to-day photography.
Performance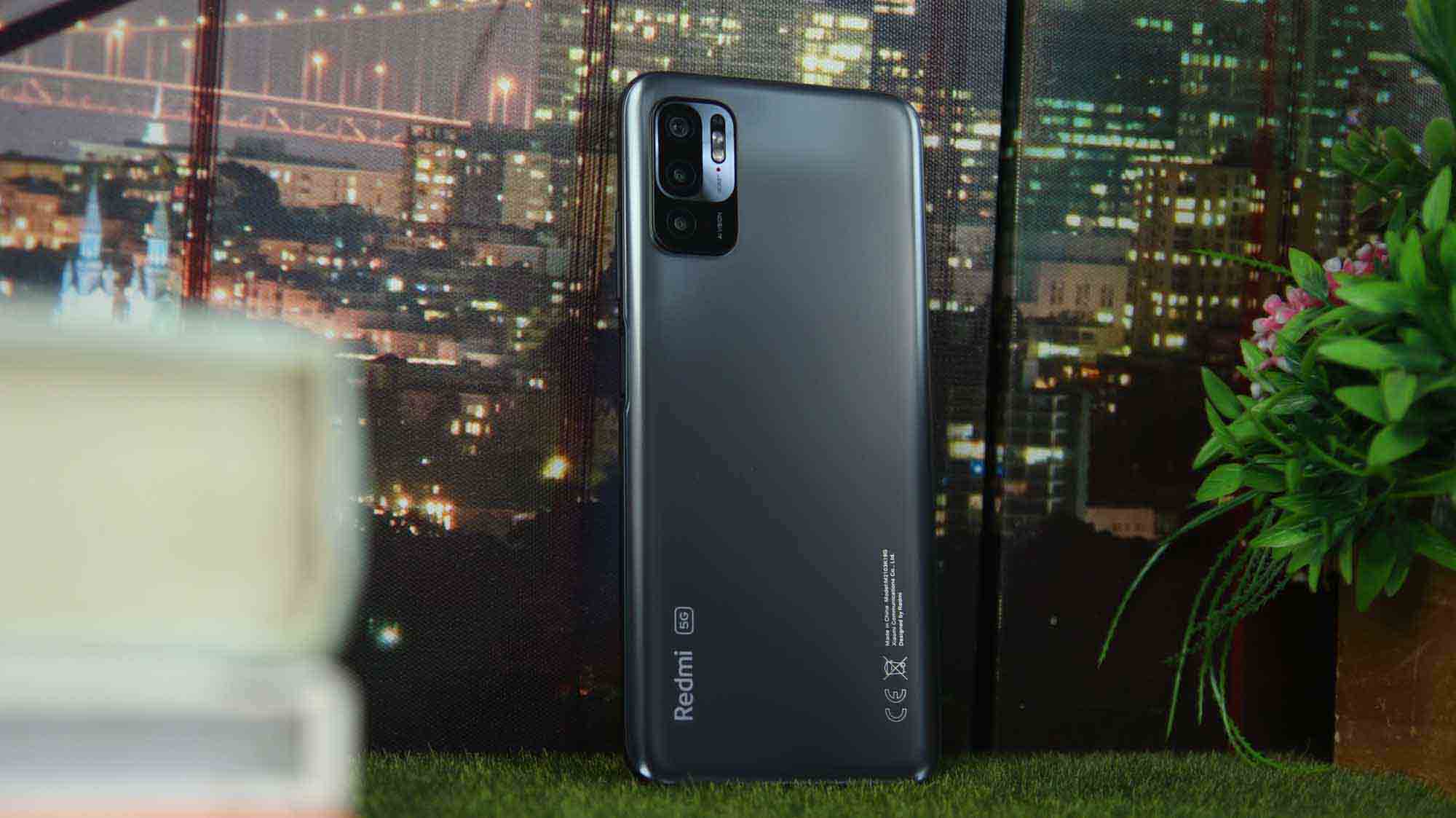 Now heading to its performance, I was surprised that the Redmi Note 10 5G has a 7nm 5g chipset. The MediaTek Dimensity 700 is inside the device which powers a 5G midrange phone. This is quite an impressive processor equipped in a device with a sub P10k price range. However, our device is the 8GB variant which costs P11,490.
This slideshow requires JavaScript.
As for the software it runs with the latest Android 11 and MIUI 12 out of the box, there are still bloatwares here and there but the UI is quite smooth, attractive, and interactive. As I browse through social media feeds and some productivity apps, I felt it needs some optimization due to the google news being cropped. It's probably some minor visual bug, but it's not the usual thing.
For security, the power button also acts as a fingerprint scanner and it is reliable and secured with a fast unlocking experience. You can also opt for soft touch or hard press when unlocking the device using the registered prints. The face unlock is also reliable even at night but it only has 99% accuracy and the ambient lighting or the device's brightness should be bright enough to recognize your face.
READ: Sony WH-1000MX4 Silent White Headphones Limited-Edition Arriving in the Philippines!
Gaming Test
As for gaming, it has a preinstalled Game Turbo app with performance mode just like other Redmi phones and we tried to play six games. If you want to watch our gaming review video click here.
The Call of Duty mobile with medium graphics and high frame rates has no visible frame drops and has an acceptable 54 to 56 fps with 98 percent stability. We didn't encounter stutters and lags but playing Battle Royale, the frame reduced to 48 to 53 fps with the same stability. The satisfaction is always present and the gameplay is good.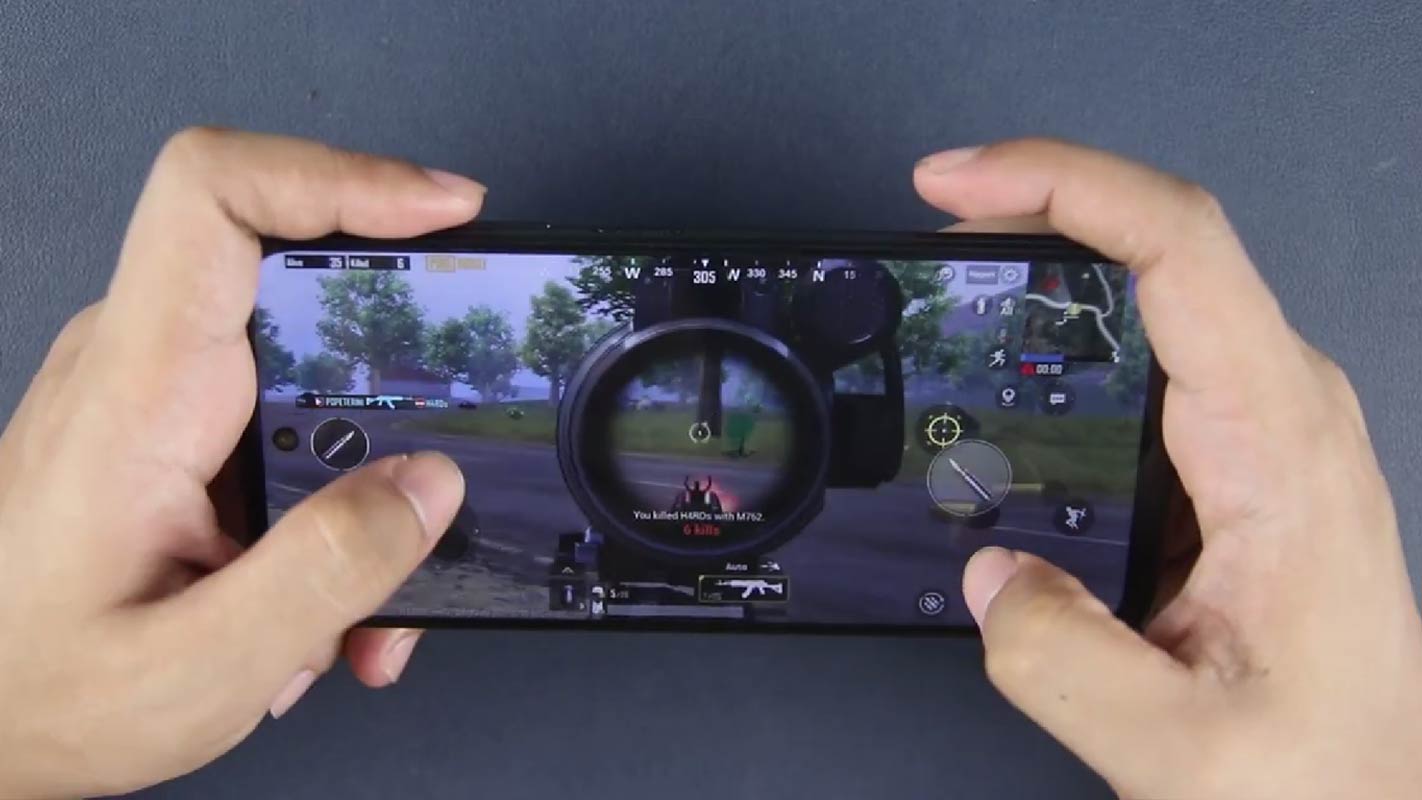 As for PUBG Mobile, the game can go up to HD graphics plus a high frame rate with ultra frames on both balance and smooth graphics. It has 25 to 27 fps with 98% stability. The stability is high, and the frames are the only thing that should be considered. Whether if you want 40fps then choose smooth and balance settings and in order to achieve the 60fps mark we tried to use the gfx tool.
But just a quick disclaimer we don't recommend using the gfx tool as it is in the gray area.
The stability is still great after using the GFX tool but it degrades over time as the device builds up heat. You may enjoy the smoother animation but consider lowering the graphics quality to very low and be able to play at stable frames. In short, it is possible to play 90fps gaming on the Redmi Note 10 5G and I really wish there are other games that can also be played at 90fps options.
READ: Lenovo Legion Duel Phone 2 Officially Launches in the Philippines!
Wildrift on the other hand offers 90fps officially, however, the 90Hz display option is still greyed out. We should expect in the coming weeks or months that game developers enable the 90fps option in this device and that would be great. The default quality with smooth 60fps shows stable graphics and no visible frame drops even at clashes. The Redmi Note 10 5g is very capable of running Wildrift with 58-60fps and 99% stability.
While Mobile Legends with much lighter graphics, everything is turned on including HFR and HD mode and it has Ultra Setting as well. It is very surprising as we can play the best of the best experience in MLBB and it turns we did experience great gameplay in a smooth performance. Simply said you can play MLBB in the Redmi Note 10 5G with no problem at all.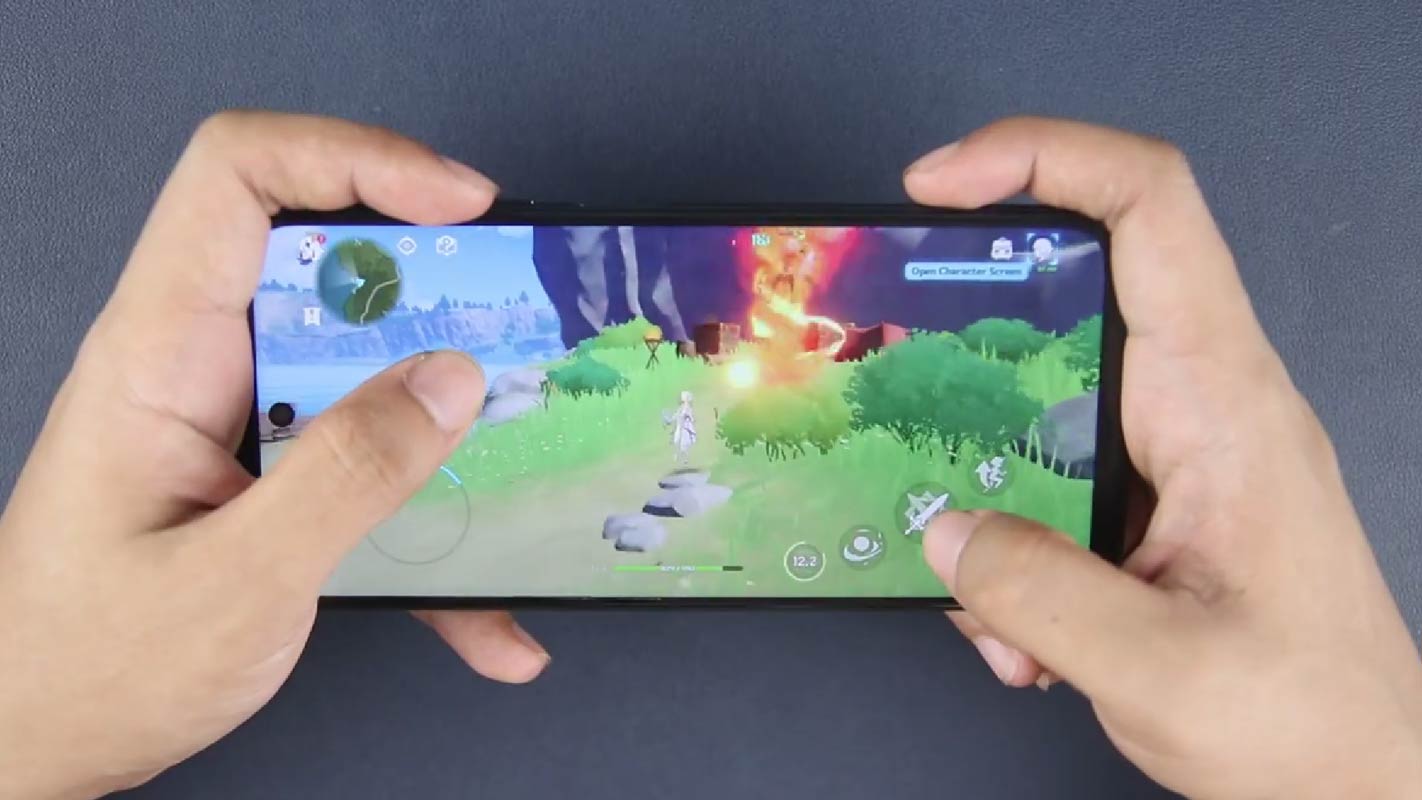 Meanwhile, on the two Mihoyo games, we expected the Genshin Impact to have hiccups as it is still unstable at high settings. However, after I played at the lowest possible settings we hit a smooth fps and acceptable stability all the way. With an entry-level price tag, considering that it is in 1080p resolution, Redmi Note 10 5G still offers acceptable performance at its price.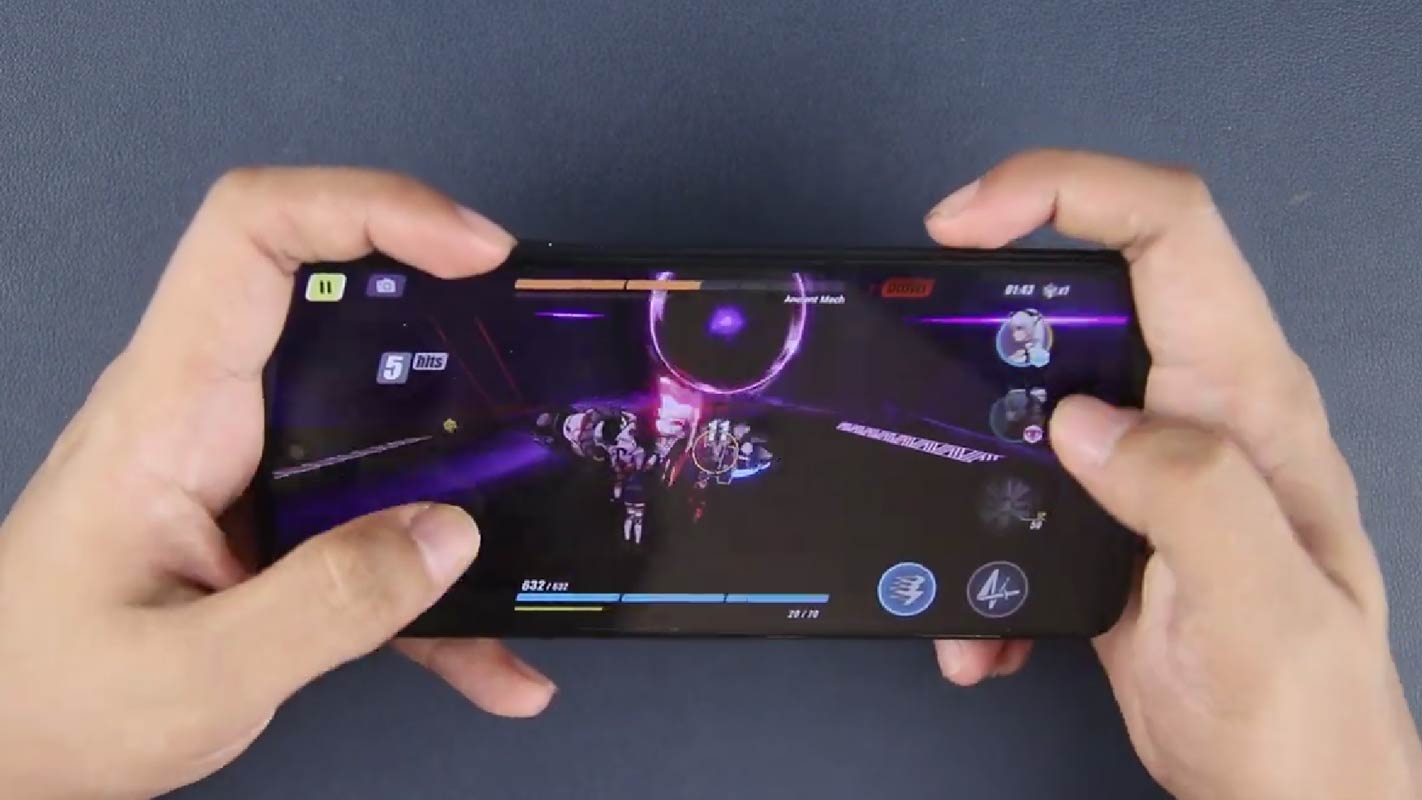 On Honkai Impact 3, recommended setting is in number 3. We encountered few minor frame drops and some stuttering here and there, but not to the point that it's frustrating. We tried to bump the framerate and it is quite more stable but with still minor frame drops at 47 to 53 fps.
READ: The Samsung Galaxy Tab A7 Lite Arrives in the Philippines for ₱9,490!
Battery
As for the battery, the large 5000mAh battery is a good spec but it only has 18W quick charging which we think, is one of the aspects that has been deducted for this smartphone to be a 5g capable device. For the results, the device can still gave us prolong use thanks to the 7nm chipset even with 90hz turned on. However, charging the device took about almost 2 hours.
Overall
Overall the Xiaomi Redmi Note 10 5G is priced at P9,990 for the lower configuration of 4GB+128GB while the 8GB/128GB variant costs P11,490. If you're eyeing an entry-level future-proof device the Redmi Note 10 5G promises faster data connectivity with a gaming prowess that is capable of up to 90fps gaming. If every game developer started to adapt above the 60fps mark on their in-game settings, this gonna be a long-term smartphone.
Redmi note 10 5G is going to be a hard pick so choose wisely if you want the cherry on top 5G or some phones with good specs for the price without the 5G.
READ: Redmi Note 10 5G vs Note 10 vs Note 10S vs Note 10 Pro Specs Comparison
Redmi Note 10 5G specs, price, availability in the Philippines
Display: 6.5-inch, FHD+, IPS LCD 90Hz AdaptiveSync, 500 nits
Design: Corning Gorilla Glass 3 front
Dimension and Weight: 161.8 x 75.3 x 8.9mm, 190g
Chipset: MediaTek Dimensity 700 5G (7nm)
CPU: Octa-core 2.2GHz
GPU: Arm Mail-G57 MC2
RAM: 4/8 GB, LPDDR4X
Storage: 128 GB, UFS 2.2
Main Camera: 48MP Main Cam, 2MP Macro, 2MP Depth, Night mode, Slow motion, Time-lapse Video
Selfie Camera: 8MP, f/2.0
Connectivity & Ports: Dual SIM, Dual 5G standby, 5G, 4G, 3G, 2G, IR blaster, Multi-functional NFC, USB-Type-C
Security: Fingerprint sensor (side-mounted), AI face unlock
Features: –Wi-Fi 802.11 a/b/g/n/ac, dual-band, Bluetooth 5.1
Battery: 5,000mAh, 18W fast charging
Audio: loudspeaker
OS: Android 11, MIUI 12
Colors: Chrome Silver, Graphite Gray, Nighttime Blue, Aurora Green
Price: P9,990 (4GB/128GB), P11,490 (8GB/128GB)
Release date: June 2021 (Philippines)