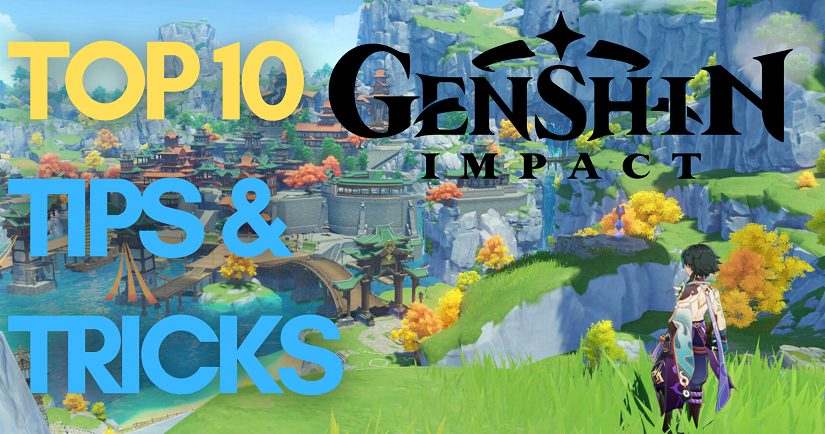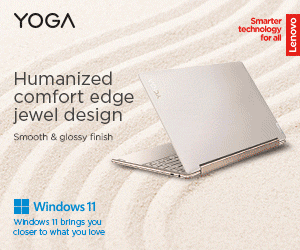 Whether you're a newcomer or a day-one player, Genshin Impact has a few interesting tidbits hidden in the vast world of Teyvat. What's great about MiHoYo's first-ever open-world game is that it's more about exploring the stories of the world and the characters more than being the most competitive player in the game. And with that narrative, the developers had the chance to bake in hidden features that only can be found through the experience of playing the game. After spending hours upon hours, here are our top 10 tips and tricks for when playing Genshin Impact.
10. No Potions, Just Food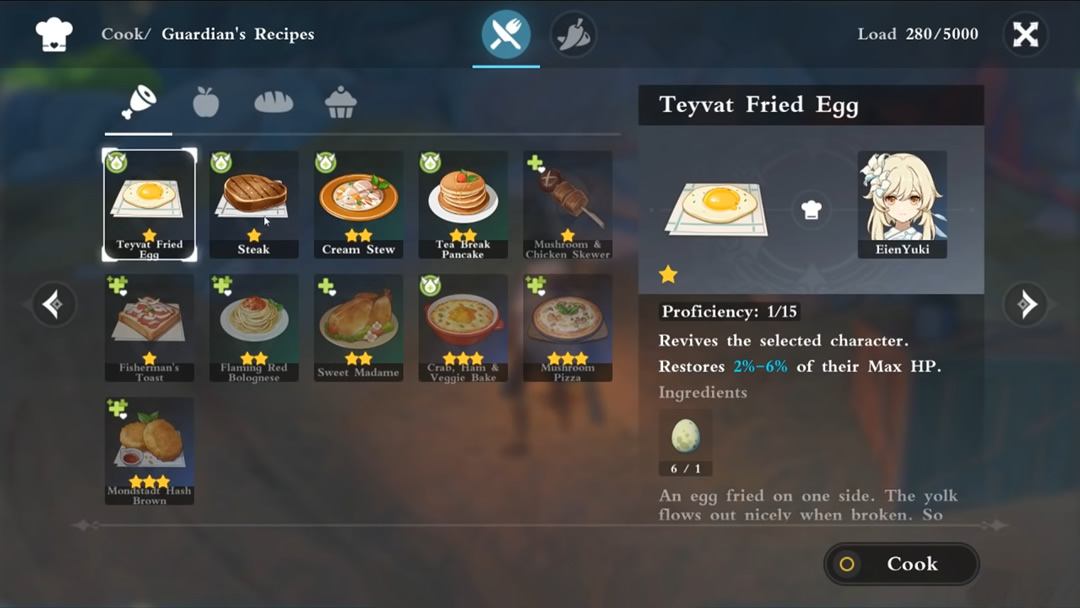 The cooking system is perhaps an underrated feature of the game. Within 30 minutes of the game, you're given a concise tutorial of how to cook and how to take advantage of it during your travels. The game doesn't introduce potions for HP or MP but instead uses food to restore HP, boost stats, and replenish stamina. We highly recommend gathering every ingredient that you come across as you'll need it later in the game when trying to boost your chances against bosses.
Potions in the game exist differently; they are called Oils and boost the party's resistance and damage for a specific amount of time. You can craft Oils via Alchemy.
READ: Lenovo Legion Holiday Gift Guide 2020 – All About Gaming!
9. Dash, Don't Sprint
For an open-world game, what limits a player from exploring Teyvat is the stamina gauge, especially for those who have yet to unlock travel points. Given the limited stamina you have in-game, you'd want to use it efficiently. That said, continuous dashing consumes less stamina than continuous sprinting. Try it for yourself, and you'll see.
8. Analyze Behaviors of Bosses During Fights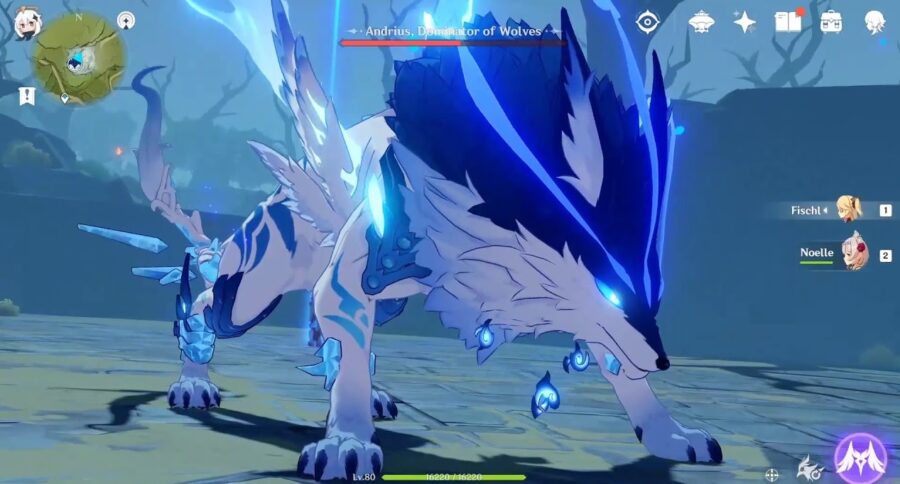 Thanks to the great character design of the game, some of you may feel overwhelmed when getting into a fight with a boss. The truth is, most of the time, you don't need to have the best set of characters nor equipment to beat some of the bosses. Sure, it makes bosses easier to defeat, but it's not a requirement.
All bosses have certain behaviors when fighting them. Given that it's a game, most of their actions are repetitive and leave time for you to analyze their weak points and how you should attack them.
7. Don't Forget Your Daily Quests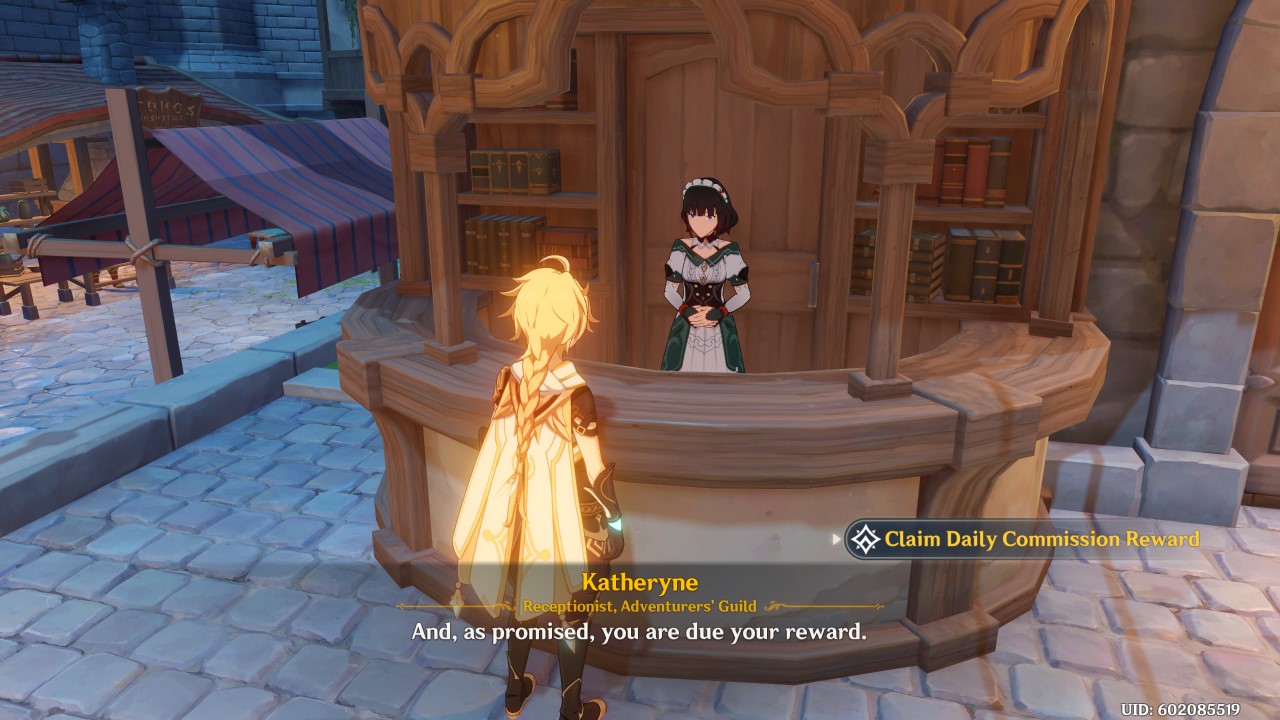 It goes without saying that you should always complete daily quests in any open-world game. With in-game currency as limited as updates come, you want to get the best out of freebies provided by the game through daily quests. They are worth your time every time you log in to the game. It's also a steady method of increasing your Adventure Rank.
6. Spend ALL Your Resin
Resin is a replenishable energy source in the game that lets you do a few tasks, such as event-exclusive challenges and even bosses. Spending resin also means leveling up your Adventure Rank. 
As of version 1.1, the resin limit has been increased from 120 to 160. Every eight minutes, one resin is replenished. Unfortunately, replenishment takes too long, and it's basically what makes the game feel like most mobile games out there. 
With that said, you can plan what dungeons or events to use resins for to get the best bonuses. 
READ: Best 6000mAh Phones in the Philippines
5. Mark Farming Locations On Your map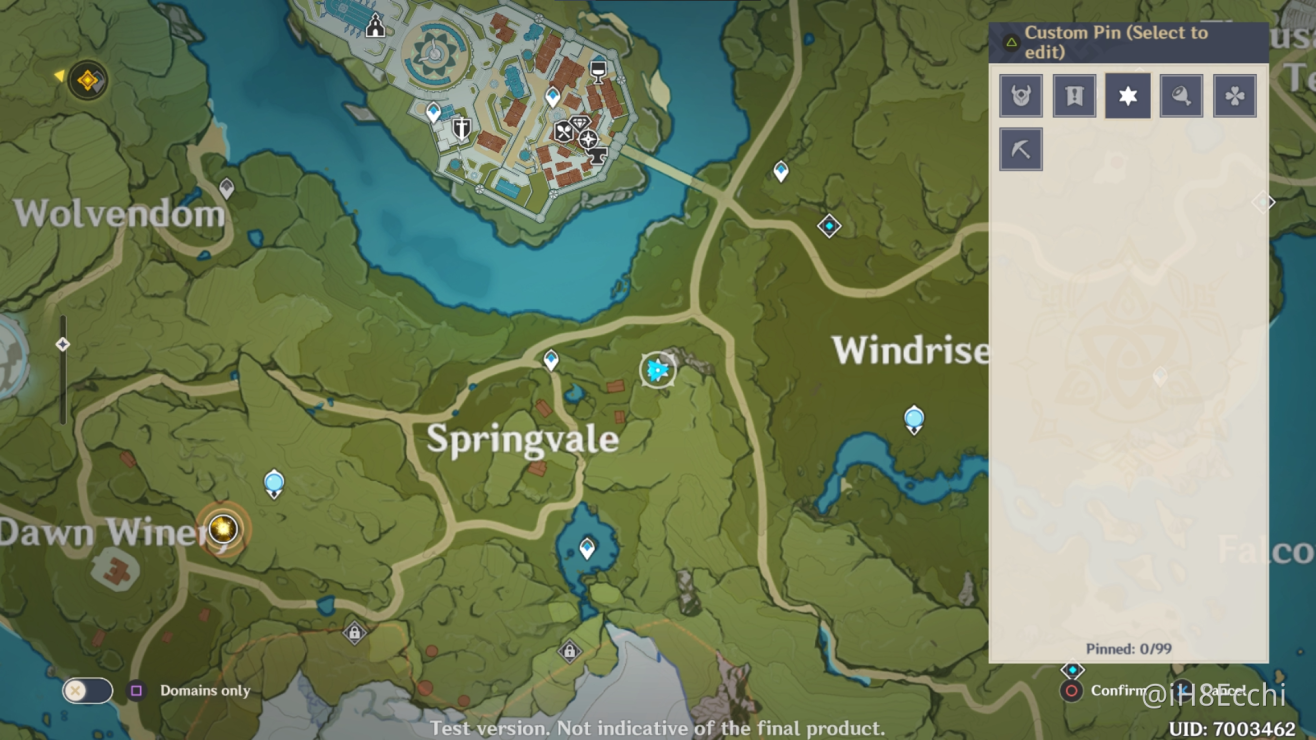 Once a character reaches its maximum level, you need character ascension materials to unlock its potential to the next level. While higher-tier characters require materials that come from beating bosses and crafting via Alchemy, during early parts of the game, most of the materials are found within the world. 
If you happen to come across a farming location for character ascension materials, make sure to mark them on your map for quick access. 
4. Build Teams, Not Characters
Genshin Impact lets you control up to four active players. While most games require you to breed and grow one player, in this game, teamwork is what makes the dream work. As cliché as it sounds, the game gives you more chance to succeed when building teams, not characters.
For example, the main party is set to take on bosses that focus on elemental reaction and healing. For a second party, you can assemble your seldom-used characters for exploring, with a focus on AoE elemental reaction and passive stamina boost. 
Due to the incredible elemental reaction system of the game, you can pair different characters that work for specific cases. Personally speaking, I love using Amber as part of my "bait and switch" that easily vaporizes a good number of enemies.
3. Save Your Mora
Mora is the common currency of the game. It can be obtained through opening chests, defeating monsters, and quests. Provided that it's an in-game currency for spending items, you might think that it's easy to come by. Unfortunately, this isn't the case once you reach World Level 3. 
Save your Mora until you reach Adventure Rank 30 as this is the part wherein you get a 4-star artifact and/or higher level-tier items. And upgrading equipment requires a ton of Mora. 
2. Think Outside the Box
Genshin Impact isn't a world of puzzles, but the developers want you to think outside the box. Some places look unreachable unless you progress more into the game; however, this isn't the case for the most part. 
For example, traveling from Starsnatch Cliff to Secret Island looks impossible when gliding. But when you use Kaeya's skill to solidify the water, you can force your way into the island. 
Another example is when wind-based Anemo is obstructing your way to a chest; sometimes, all you need to do is to glide into the barrier, from the top, as the middle part of the barrier doesn't have any resistance. Just like when a typhoon is strongest around the eye of the storm. 
1. Explore Side Stories and Quests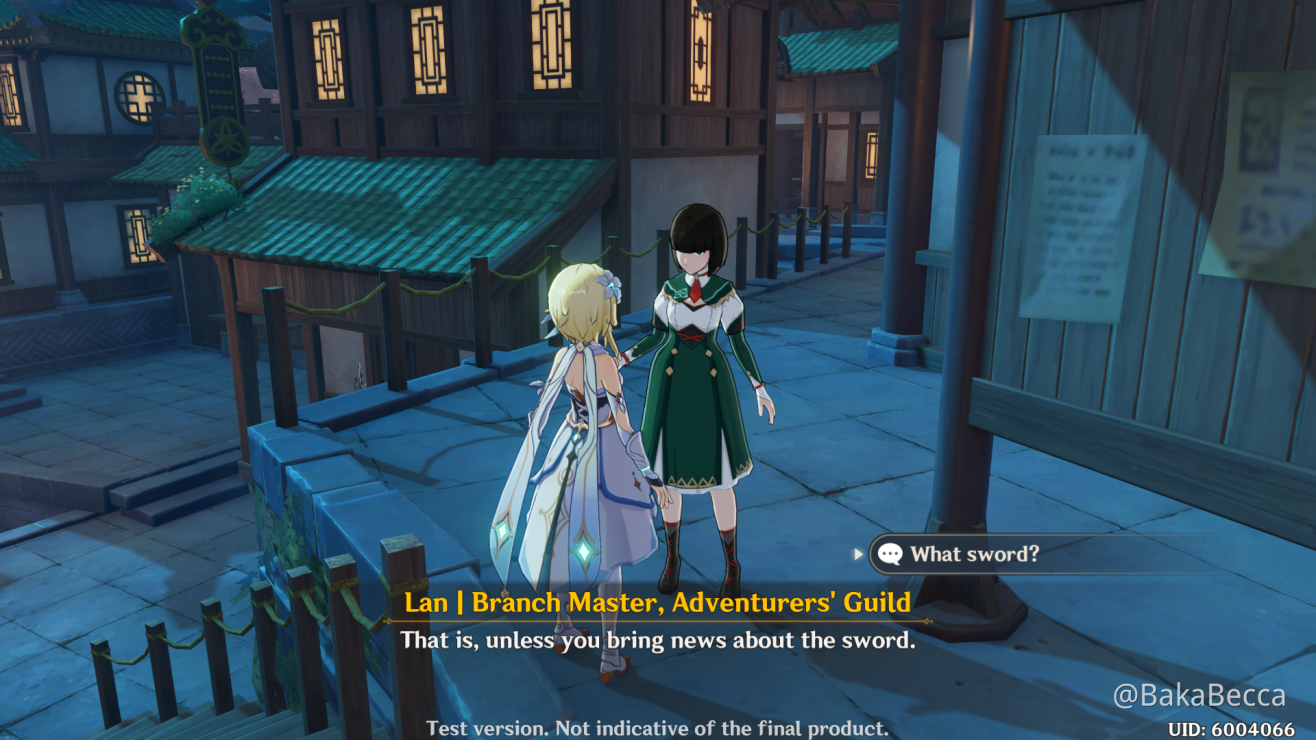 Most online games let you blindly follow main quests to progress, but Genshin Impact is not your average online game. Main quests are limited, at least in version 1.0, which means you need to accept every side quests you come across. It's also one of the most effective ways to increase your Adventure Rank. 
Side quests may feel like just an added bonus, but MiHoYo has done a great job when it comes to keeping side characters and stories interesting. But, I do have to admit: Paimon can get irritating at times. 
Having played Genshin Impact for over 40 hours, personally, the game feels more fulfilling when you get to meet the world of Teyvat, its people, and its stories. There's not a lot of reading involved, but the engaging, funny, and (sometimes) relatable scripts make them worth your while. 
Hopefully, you'll find this short guide helpful when playing Genshin Impact. If you want to see more guides like this, let us know in the comment section.