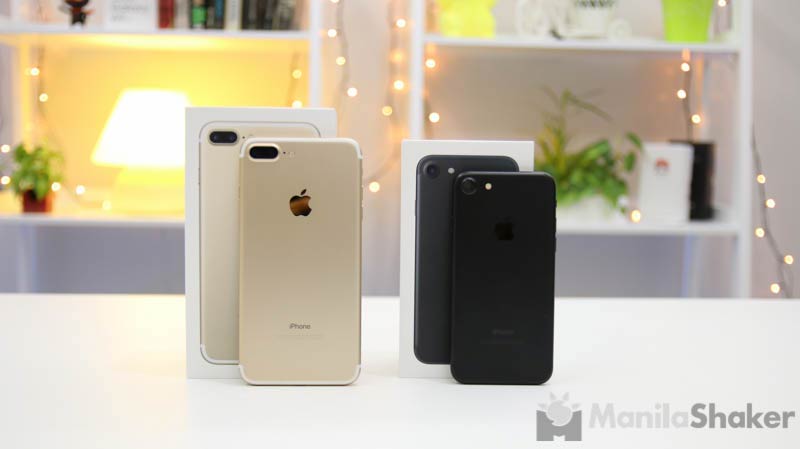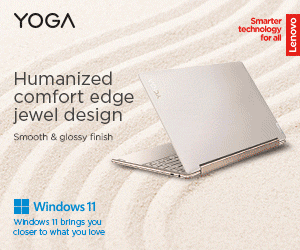 Launched a few weeks ago, both the Apple iPhone 7 and iPhone 7 Plus are now available worldwide including in the Philippines thru online stores. Before publishing our in-depth review and camera comparisons, let's take a brief look at our hands-on and unboxing treatment. You can also check our unboxing video below.
Unboxing the matte black iPhone 7 and gold iPhone 7 Plus
So what's new inside the retail box of the two iPhones? We have the same retail packaging from last year's iPhones while there's an addition of a 3.5mm adapter inside. Both power adapters are still rated at 1A and hint of missing fast or quick charging support for both models. As usual, there is the wired earpods and set of papers present and completing the list of contents.
Hands-on on the iPhone 7 and iPhone 7 Plus
Starting with the smaller iPhone 7, the matte black is the new color variant this year. There are little changes in its aluminum exterior with only the antenna lines moved on top (hidden on black variants), removed headphone jack, new home button made of glass, and the slightly tapered camera bump.
Perhaps the iPhone 7 Plus gets a noticeable set of facelifts as the single main camera on the back has been replaced by the dual camera. The antenna lines are still visible on the gold variant but moved towards the edges which spoil the premium looks.
Overall, we have the same solid build and slightly chunky form factor but with the addition of IP67 waterproofing on either size.
It's under the hood that most changes happened. The A10 Fusion quad-core chip promises a speed bump together with the small battery increase in both models. The 12MP camera gets wider aperture and OIS features too along with a new 7MP selfie snapper.
In terms of RAM, the iPhone 7 Plus has 3GB over the smaller iPhone 7 which has 2GB. The base storage starts from 32GB this time around.
Running on iOS 10 out-of-the-box, the UI is now more streamlined especially on the lock screen section. A few set of apps received new features too like on the apps integration on iMessage and improved Maps reliability and point-of-interest.
The new hardware and software features are pretty solid on the iPhone 7 and iPhone 7 Plus but we really do not feel any breathtaking improvements so far. Nonetheless, we will reserve our final judgment on our upcoming reviews and comparisons. So stay tuned for that.
On the other hand, are you looking to upgrade to any of these iPhone?
https://apis.google.com/js/platform.js
Apple iPhone 7 official price, full specs, release date in the Philippines
Display: 4.7-inch IPS LCD, HD resolution, 326 ppi, scratch resistant
Design: Aluminum metal, IP67 Water and Dust Resistance
Size: 138g weight, 7.1mm thick
CPU: Apple A10 quad-core processor
GPU: Hexa-core graphics
RAM: 2GB
Memory: 32/128/256GB storage, no microSD card
Camera: 12MP f1.8, OIS, quad LED flash, phase detection, 4K video
Selfie: 7MP f2.2, Full HD 1080p video, Retina flash
Connectivity: 4G LTE Cat.9 up to 450Mbps, nano SIM card, Bluetooth 4.2, Apple Pay/NFC, WiFi ac, GPS
Security: Fingerprint scanner
Port: Lightning port, USB 2.0 speed
Audio: Stereo speakers, standard bit rate or no upscaling
Battery: 1960mAh, up to two hours more endurance over iPhone 6s or 40h music
Colors: Gold, Rose Gold or Pink, Silver, Black, Jet Black
Availability: September 9 pre-order, September 16 release date in the USA,September 20 in the Philippines release date
Price: Price starts at $649 for unlocked model (32GB model) before taxes or aboutP37,990 in the Philippines | P42,990 (128GB) | P47,990 (256GB model)
Apple iPhone 7 Plus official price, full specs, release date in the Philippines
Display: 5.5-inch IPS LCD, Full HD resolution, 401 ppi, scratch resistant
Design: Aluminum metal, IP67 Water and Dust Resistance
Size: 188g weight, 7.3mm thick
CPU: Apple A10 quad-core processor
GPU: Hexa-core graphics
RAM: 3GB
Memory: 32/128/256GB storage, no microSD card
Camera: 12MP f1.8 + 12MP f2.8 (telephoto at 56mm), OIS, quad LED flash, phase detection, 4K video
Selfie: 7MP f2.2, Full HD 1080p video, Retina flash
Connectivity: 4G LTE Cat.9 up to 450Mbps, nano SIM card, Bluetooth 4.2, Apple Pay/NFC, WiFi ac, GPS
Security: Fingerprint scanner
Port: Lightning port, USB 2.0 speed
Audio: Stereo speakers, standard bit rate or no upscaling
Battery: 2900mAh, up to two hours more endurance over iPhone 6s Plus or 60h music
Colors: Gold, Rose Gold or Pink, Silver, Black, Jet Black
Availability: September 9 pre-order, September 16 release date in the USA,September 20 in the Philippines release date
Price: Price starts at $769 for unlocked model (32GB model) before taxes or aboutP43,990 in the Philippines | P49,990 (128GB) | P54,990 (256GB model)