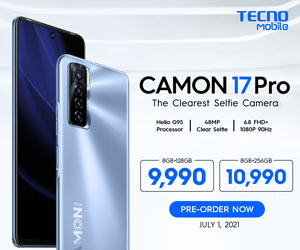 AirTags from Apple has finally launched! This small accessory can help you locate the things you hold dear. Paired with the vast Find My network as well as the Find My app, you can easily locate any valuable item.
The AirTags has a small round shape and is lightweight. A precision-etched polished stainless steel is featured and already received its IP57 certification, meaning that it is water and dust resistant. There is a built-in speaker that emits sounds to help the user locate it while the cover can easily be removed to replace the battery. Similar to AirPods, AirTags will instantly connect once it is in range with the users' iPhone.
Utilizing the newly added Items tab in your Find My app, you can easily set up your AirTags and even customize the name to a specific item it is for such as "Keys" or "Bag." As long as it is in Bluetooth range, you can easily track down lost items and even use Find My app to play sounds to locate the item. You can also ask Siri to do it for you and instantly AirTag will play a sound once it is nearby.
Inside the AirTag, it uses a U1 chip, designed by Apple, which uses Ultra-Wideband technology. This will enable Precision Finding for iPhone 11 and iPhone 12 users. This is designed to locate in the most accurate way on the item was last seen, which would even pinpoint its distance and direction.
You also do not need to worry about privacy and security as the AirTags' has been designed from the ground up. There are no location data or location history stored in the AirTags. Communications are also secured as it is only an end-to-end encrypted network meaning the owner will be the only one knowing the information on the whereabouts of its device and no one else, not even Apple.
Apple and Hermes will be partnering also in this project as they introduce the AirTags Hermes. This will be featuring an elegant variety when it comes to handcrafted leather accessories. This includes Bag Charm, Key Ring, Travel Tag, and even Luggage Tag. These Hermes tags will be sold separately along with a custom-engraved AirTag which is based on the brand's iconic Clou de Selle signature.
AirTags will officially go on sale on April 30 worldwide and you can even personalize your AirTags by engraving it for free, which includes text and 31 selection of emojis when you order yours on apple.com. 1 pack of AirTags will cost about PHP1,690 while 4 packs will come at PHP5,790.
READ: