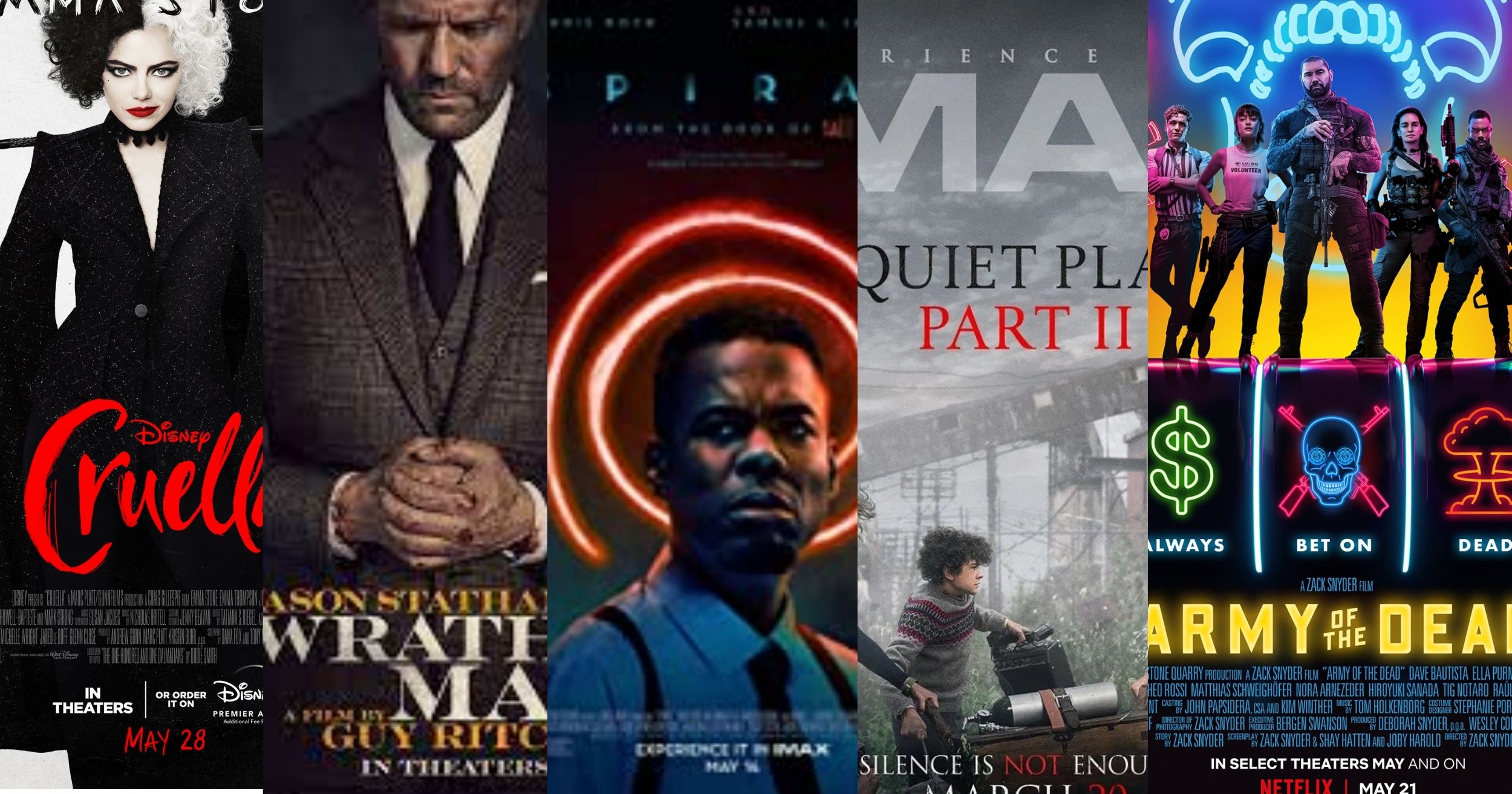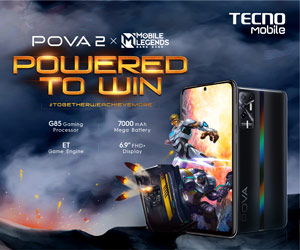 April is closing and it's gonna be May!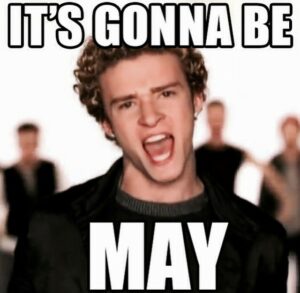 Sorry for the bad pun but yes, it is almost May! This means that we have a whole new lot of movies to wait and watch! These are the top 5 new movies you should keep your eyes on in the month of May.
---
5. Cruella
Initial Release: May 26, 2021
Starring: Emma Stone, Emma Thompson, Mark Strong
Starting the list is a Cruella! This is a prequel movie for the 101 Dalmatians which explores the backstory of Cruella de Vil. In the film, the story revolves around a young Cruella as she descends further down to her insanity and the start of her obsession with animal furs as clothes.
The movie stars Academy Award winner Emma Stone (La La Land) as the titular villain and along with her is legendary actress Emma Thompson (Saving Mr. Banks), Mark Strong (Shazam!), and Paul Walter Hauser (I, Tonya). Cruella is directed by Craig Gillespie (I, Tonya; Finest Hours) and will premiere both in theaters and Disney Plus through Premiere Access. This is set to premiere on May 26, 2021.
---
4. Wrath of Man
Initial Release: May 7, 2021
Starring: Jason Statham, Scott Eastwood, Holt McCallany
Next is a new movie starring Jason Statham. This is an action-packed movie that will center on H (Jason Statham), a mysterious yet cunning man who started working in a cash truck company. His job is to transport hundreds of millions of dollars around Los Angeles and things escalate as thugs and robbers try to get a hold of the money. Little do they know that H is a one-man killing machine who is bound for vengeance.
Directed by Guy Ritchie (Sherlock Holmes, The Man from U.N.C.L.E.) and stars Jason Statham (The Transporter), Holt McCallany (The Losers), and Scott Eastwood (Pacific Rim: Uprising). The movie promises you guns-blazing action that would put you at the edge of your seat. Wrath of Man will be in theaters on May 7th.
---
3. Spiral: From the Book of Saw
Initial Release: May 13, 2021
Starring: Chris Rock, Samuel L. Jackson
Two big-time Hollywood superstars join together as Chris Rock and Samuel L. Jackson star in the spinoff movie of the Saw franchise. This thriller movie explores the world of Saw as another serial killer is on the loose. Detective Ezekiel "Zeke" Banks along with his partner (Max Minghella) investigates a series of gruesome murders that connects to the city's gritty history. He must then work with his father and veteran police (Samuel L. Jackson) to track down the psycho-serial killer before everyone ends up dead in this horrific game.
This is officially a comeback film for Chris Rock as he stars and also is the executive producer of the movie. This is directed by Darren Lynn Bousman (Saw II, The Tales of Halloween) and aside from Chris Rock (The Longest Yard) and Samuel L. Jackson (The Avengers), it also stars Max Minghella (The Handmaid's Tale) and Morgan David Jones (Molly's Game). Spiral will premiere in HBO Max on May 13, 2021.
---
2. A Quiet Place II
Initial Release: May 28. 2021
Starring: John Krasinski, Emily Blunt, Cillian Murphy
The long wait is over! A Quiet Place surprised a lot of horror-loving fellows with its awesome tone and horror and thriller feel. It even surprised us that the guy pranking Dwight in The Office is quite good in the directorial seat. This time, the movie brings us deeper into their lore as they answer questions on where do these aliens come from and why did they choose our planet.
John Krasinski (The Office, 13 Hours) returns as the film's director and would also star along with returning cast Emily Blunt (Edge of Tomorrow) while they pave new survivors with Cillian Murphy (Peaky Blinders) and Djimon Hounsou (Blood Diamond). A Quiet Place II will be in theaters this May 28, 2021.
---
1. Army of the Dead
Initial Release: May 21, 2021
Starring: Dave Bautista, Hiroyuki Sanada, Tig Notaro
The number one pick comes to Zack Snyder as he premieres Army of the Dead. After a zombie outbreak that stretched worldwide, Las Vegas was left in ruins. Now Scott Ward (Dave Bautista), who now resides outside Las Vegas as a cook diner, is approached by Bly Tanaka (Hiroyuki Sanada) to retrieve $200 million in a vault under a strip before the government nukes the zombie-infested city. The catch is they need to retrieve it in 32 hours in a city filled with zombies. Ward then assembles a team of mercenaries and embarks on the challenge of a lifetime.
This zombie movie will surely pump up the adrenaline as it offers high-octane action and signature slo-mo shots from Zack Snyder who directed the movie. Dave Bautista (Guardians of the Galaxy) stars in the movie along with Hiroyuki Sanada (Mortal Kombat 2021), Ella Purnell (Miss Peregrine's Home for Peculiar Children), Ana de la Reguera (Nacho Libre), Garret Dillahunt (12 Years a Slave), Tig Notaro (Instant Family), and many more. Army of the Dead will premiere on Netflix on May 21, 2021.
READ: