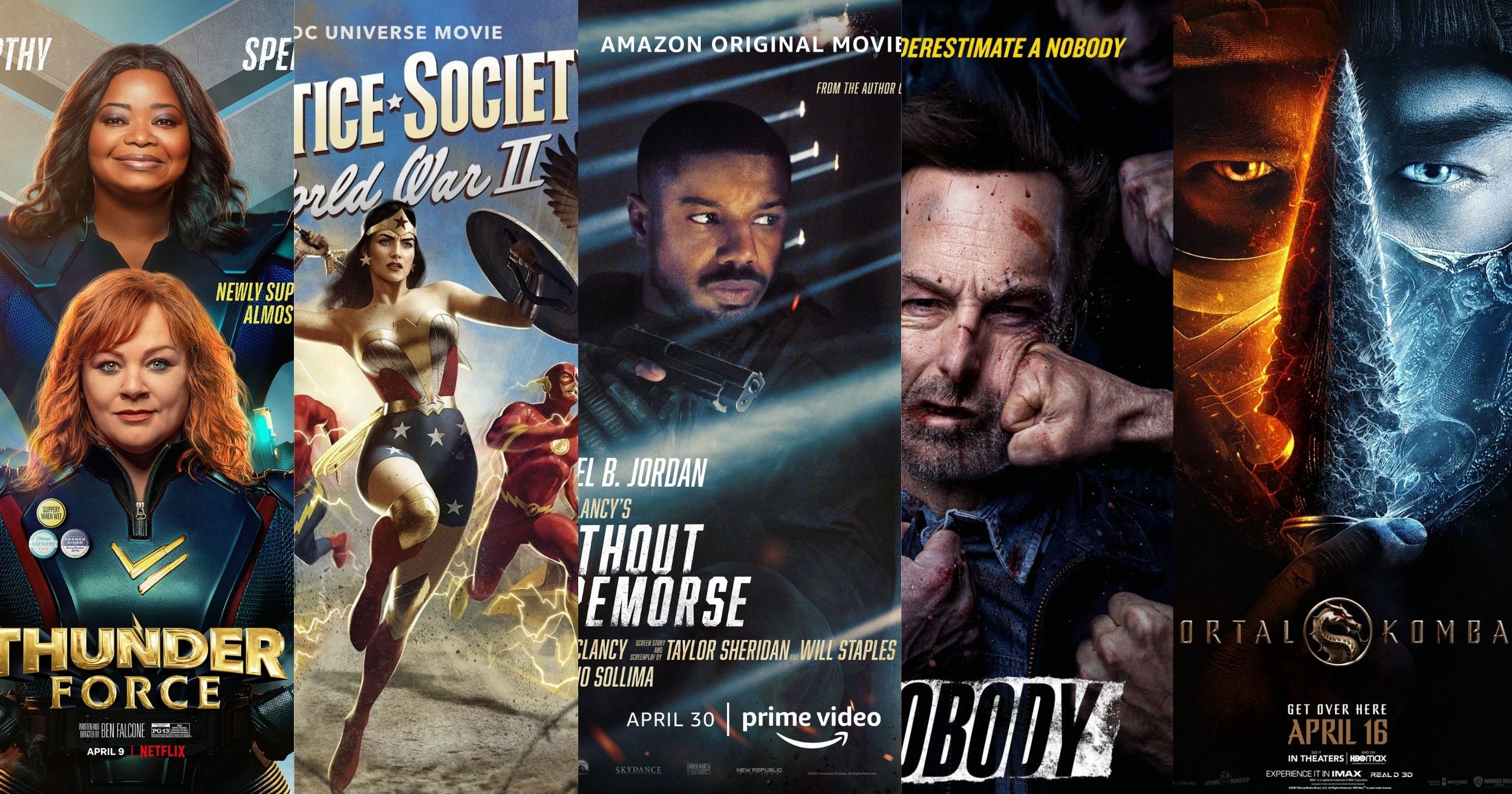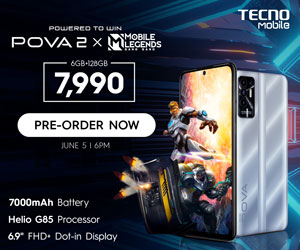 March is almost closing and we surely got some good movies that we anticipated. This goes with April as it slowly enters. There are a lot of new movies that would be released next month and it is time for us to see what are the top picks to look forward to.
Here are 5 movies to look forward on the month of April!
5. Thunder Force
Initial Release: April 9, 2021
Starring: Melissa McCarthy, Octavia Spencer, Bobby Cannavale
Starting our list is a superhero-comedy by Melissa McCarthy and Octavia Spencer.
The story revolves around two childhood best friends who have reunited after years apart. After one discovers a serum to give ordinary humans powers, the two then received special gifts and they started to become crime-fighters. The movie is action-packed and filled with shenanigans that will surely make you roll on the ground, laughing.
Thunder Force is directed by Ben Falcone (Tammy, The Boss) and stars Melissa McCarthy (Spy) and Octavia Spencer (Hidden Figures) along with Bobby Cannavale (Ant-Man) who plays the movie's villain. The action-comedy is set to be released on Netflix on April 9, 2021
4. Justice Society: World War II
Initial Release: April 27, 2021
Starring: Matt Bomer, Stana Katic, Matthew Mercer
Next on our list is a DC Comics animated feature film. You have seen the Justice League in action and now you will witness DC Comics' original superhero group, the Justice Society of America.
Set in World War II where the Justice Society, with members such as Wonder Woman, The Flash/Jay Garrick, Hawkman, Black Canary, and Hourman, is fighting the Nazis who have occupied Europe already and meets an ally from the future by the name of The Flash/Barry Allen. Barry Allen must ally himself with the Justice Society as he helps them fight off Nazis and look for a way for him to return home.
The animated movie is directed by Jeff Warmester (Avengers Assemble, Ultimate Spider-Man) and stars voice actors Matt Bomer as The Flash/Barry Allen, Stana Katic as Wonder Woman, Matthew Mercer as Hourman, Omid Abtahi as Hawkman, Armen Taylor as The Flash/Jay Garrick and Elysia Rotaru as Black Canary. Justice Society: World War II is set to premiere in Amazon Prime Video on April 27.
3. Tom Clancy's Without Remorse
Initial Release: April 30, 2021
Starring: Michael B. Jordan, Jodie Turner-Smith, Lauren London
On our third spot is an action movie which stars Michael B. Jordan as the lead.
What would a Navy SEAL soldier do if his wife got murdered? Use his skills to track down the people responsible. This sends Navy SEAL soldier John Kelly (Michael B. Jordan) into a revenge-filled quest, looking for the people behind the murder until he finds out that it goes deeper than what he thinks.
Based on a novel with the same title, Without Remorse was written by Tom Clancy and was adapted to film directed by Stefano Sollima (Sicario: Day of the Soldado). This stars Michael B. Jordan (Creed), Jodie Turner-Smith (Jett), and Lauren London (The Game) and will be available for streaming on April 30, 2021, on Amazon Prime Video
2. Nobody
Initial Release: mid-April
Starring: Bob Odenkirk, Connie Nielsen, Christopher Lloyd
The second spot is given to Nobody, a John-Wick-like action movie.
You haven't seen Bob Odenkirk like this before. The story revolves around a suburban father who encountered two thugs in his house and refuses to fight back. This somehow unleashed a long-simmered rage brewing inside him as he returns to his former life uncovering dark secrets from his past.
Nobody is directed by Ilya Naishuller (Hardcore Henry) and produced by the creators of the John Wick franchise, David Leitch. Bob Odenkirk (Better Call Saul) stars as the lead along with Connie Nielsen (Wonder Woman), and Christopher Llyod (Back to the Future franchise). The movie has already been released in theaters but is expected to be in streaming services such as Netflix and Amazon in mid-April. Also, be reminded, this is an R-rated movie for violence.
1. Mortal Kombat (2021)
Initial Release: April 16, 2021
Starring: Lewis Tan, Hiroyuki Sanada, Mehcad Brooks
Last and the top spot goes to a video game movie which is also a reboot of the 1995 adaptation.
Mortal Kombat is a movie about a secret, an intergalactic tournament that is held to see who is the strongest combatant. This centers to Cole Young who was invited to participate in the tournament along with other champions from other realms. Characters from the game come alive as they fight in this bloody and gory tournament which holds the key in saving the universe from the mad Shang Tsung.
The movie is directed by Simon McQuoid and stars along with Lewis Tan playing Cole Young with other actors in the movie such as Jessica McNamee (Sonya Blade), Hiroyuki Sanada (Hanzo Hasashi/Scorpion), Mehcad Brooks (Jax Briggs), Joe Taslim (Bi-Han/Sub Zero) and Tadanobu Asano (Raiden). Mortal Kombat is an R-rated movie that will premiere both in theaters and in HBO Max (HBO Go in Asia) on April 16 so expect ultra-violence and gore in the movie. This reboot would hopefully both Mortal Kombat fans and moviegoers.