Sony Philippines recently launched the new Sony Xperia X and Xperia XA. We were lucky to get our hands on both Xperia Xs so we immediately put the more capable Xperia X to a quick preview and comparison against the established Xperia Z5.
Design and build
The Sony Xperia X features a new metal design with 2.5D curved glass, a departure from the frosted glass back of Xperia Z5. The former is shorter thus, it feels more compact to hold in exchanged of a slightly smaller display, however.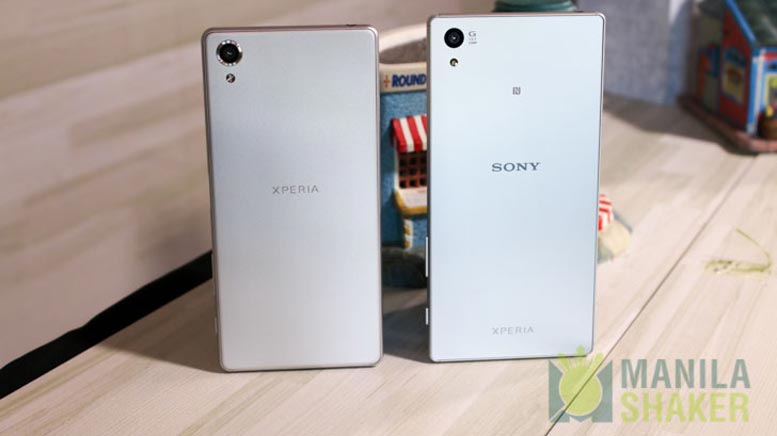 Everything is close to familiar with the standard ports remain and the positioning of fingerprint sensor and camera are the same on both devices. There is still stereo speakers on the front.
One of the biggest differences is the IP68 certification. The Xperia X is not waterproof and dust resistant as to the Xperia Z series and its brother Xperia X Performance.
Display
You're looking at both 1080p Triluminos IPS LCD BRAVIA panels only that the Xperia X is a few hairlines smaller at 5-inch and the Z5 with 5.2-inch. Again, the 2.5D curved glass is apparent on the former and provides seamless experience compared to the flat screen. Both are scratch-resistant of unknown glass backing. As usual, the two BRAVIA screens produce crispy and pleasing output.
Camera
Our experience on the Xperia X was a brief encounter and only managed to take a few sample shots. However, looking at the results, it seems the Xperia X has a promising camera, thanks to added Predictive Hybrid Focus and Quick Launch features.
Note: Xperia X runs on pre-release software (not final)
We also see some big bump on the selfie camera here with 13MP f2.0 and a wider angle at 22mm.
The video is limited to 1080p resolution but at a max speed of 60fps contrary to the 4K max video of the Xperia Z5.
Of course, we will reserve our further judgment once we received our unit with final, market-ready software.
See also: Xperia Z5 vs HTC 10 vs LG G5 vs Galaxy S7
Performance and benchmarks
Powering the Xperia X is a hexacore processor from the Snapdragon 650 chip paired with 3GB RAM, 32/64GB storage, and microSD card slot. This chip could perform pretty close as the octa-core Snapdragon 810 of last year. Both are really snappy and fluid especially that the Xperia Z5 is running on Android 6.0 Marshmallow.
Software and UI
The new Xperia launcher offers new cleaner and faster experience. There are no big noticeable differences aside from the stock Android Marshmallow wallpapers designed for the X series. Everything feels like a stock or vanilla Android experience here.
Battery and charging
Along with the fast charging feature on each phone, the Xperia X packs a 2620mAh battery cell which is lower compared to the slightly bigger Xperia Z5 with 2900mAh. We can't put some numbers here until we get the two in an endurance and real-world review. But at least, Sony is promising up to 2 days battery life on both with a better lifecycle on the new X series.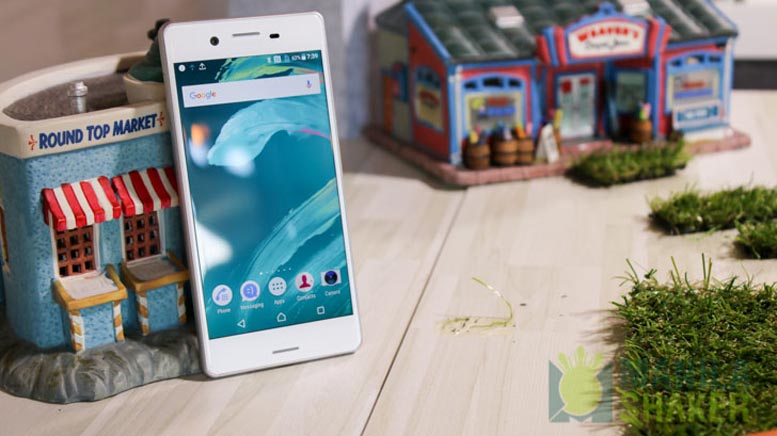 Pricing and Verdict
Sony Philippines is already accepting pre-orders for the Xperia XA and Xperia X for P13,990 and P29,990, respectively. Despite the steep pricing of the latter, this is still a cheaper SRP from the P32k-34k of the Xperia Z5.
All colors will be available including the lime gold, rose gold or pink, white, and black–all in dual SIM, 4G variant.
As for closing thoughts, I think the new Xperia X has a set of refinements over the 8-month old Xperia Z5. We will only find out more on our upcoming in-depth review and comparison.
See also: Sony Xperia Xa Ultra vs Xiaomi Mi Max vs Asus Zenfone 3 Ultra
| | | |
| --- | --- | --- |
| Specs/PH price | Sony Xperia X | Sony Xperia Z5 |
| Display | 5-inch 1080p FHD display Triluminos BRAVIA, | 5.2-inch 1080p FHD display Triluminos BRAVIA, 423ppi |
| Design | Metal + Curved Glass | Waterproof + Glass + Metal |
| Chipset | Snapdragon 650 chip | Snapdragon 810 octa-core chipset |
| CPU | Hexacore processor | Octa-core processor |
| Chipset | Adreno 510 graphics | Adreno 430 graphics |
| Memory | 3GB RAM, 32/64GB internal storage, 200GB microSD card | 3GB RAM, 32GB internal, microSD up to 200GB |
| Camera | 23MP f2.0, Hybrid AF, Predictive AF, Hybrid Stabilization, 1080p video | 23MP f2.0, AF, Hybrid Stabilization, 4K video |
| Selfie | 13MP f2.0 | 5MP f2.2 |
| Connectivity | Dual SIM, 4G LTE, WiFi ac, Bluetooth 4.1, GPS, NFC | Dual SIM, 4G LTE, WiFi ac, Bluetooth 4.1, GPS, NFC |
| Sensor | Fingerpring scanner | Fingerpring scanner |
| OS | Android 6.0 Marshmallow | Android 5.1.1 Lollipop, upgradeable to Android 6.0 Marshmallow |
| Battery | 2620mAh battery capacity | 2900mAh battery capacity |
| Ports and charging | microUSB, Fast Charging | microUSB, Fast Charging |
| Release Date | June 2016 in the Philippines | October 2015 in PH |
| Official price | P29,990 / $650 | P32,990-34,990 / $760 |
Sony Xperia X vs Xperia Z5 Review Video