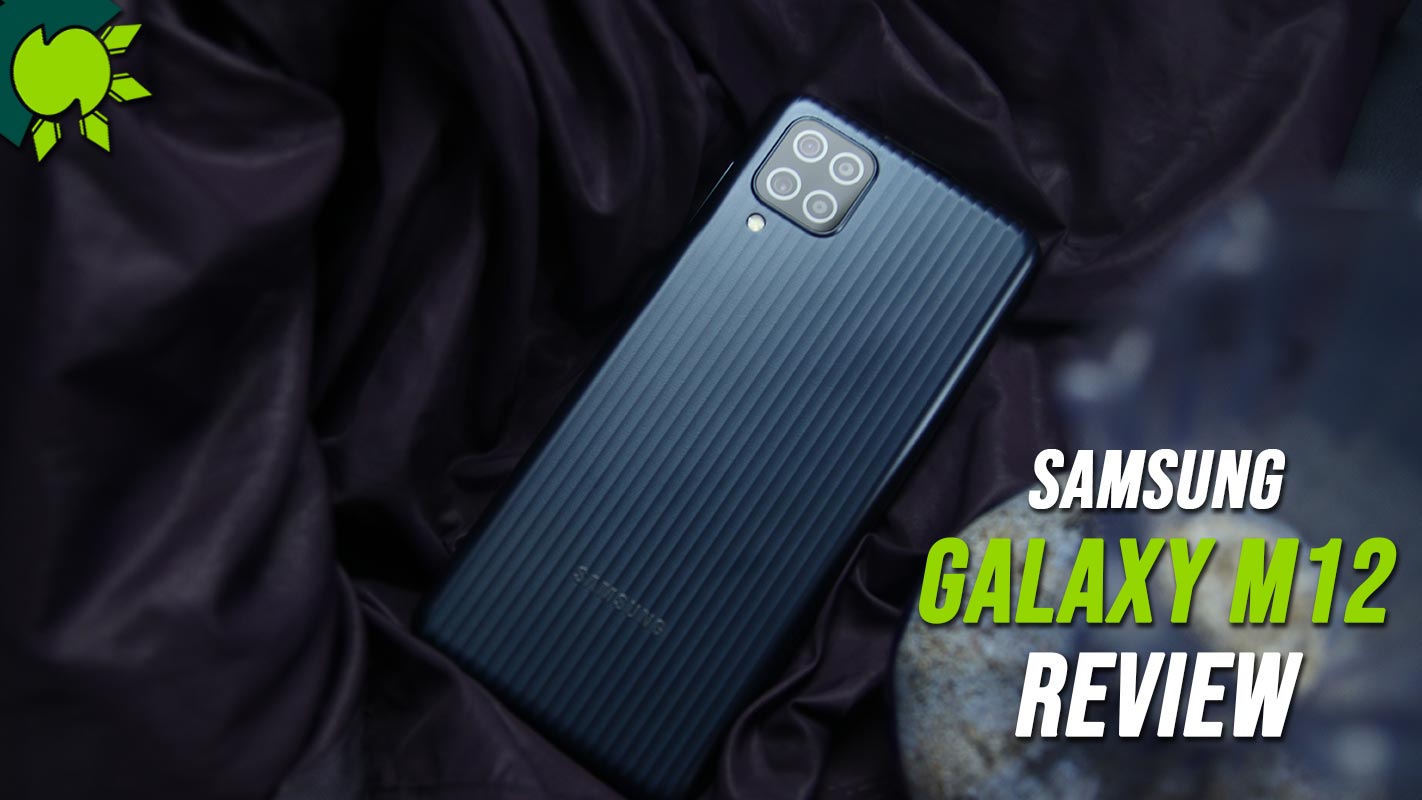 Samsung Galaxy M12 is one of the affordable smartphones with a 6000mAh battery, efficient chipset 8nm Exynos 850, and a 48MP quad-camera. It is a notable budget-friendly device with an awesome chipset, a well-known camera, and a long-lasting battery life. I wonder if it also offers more value for money or a decent gaming capability as its competitors offer the same price but with a gaming-centric chipset.
Pros
Huge 6000mAh battery
Lightweight One UI Core
power-efficient chipset
Cons
lesser pixel density
Higher charging time
Camera needs a little help
READ: Valve launches Steam Deck, a small portable Gaming PC with a starting price of ~P20,000
Design
This slideshow requires JavaScript.
The design of the Samsung Galaxy M12 is pretty solid and sturdy but with the same feel as other entry-level phones on the market. It has a rugged straight line pattern on its plastic back and it also feels boxy. The grip, however, will surely keep it from sliding through your hands. The Samsung logo is embossed at the bottom part of the device and at the top part is the square shape module with a quad-camera inside of it, while the LED flash is below the module.
This slideshow requires JavaScript.
Around the frame, the power button is placed on the right side which is the usual position but you will need more time to figure out where it is exactly located due to the small size. Meanwhile, the volume is all the way to the top, and people who have small hands like me will get used to it time after time. It's quite hefty but again the build is solid and sturdy with almost no wobble on a flat surface due to a small protruding camera bump.
Display
This slideshow requires JavaScript.
Flipping to the front, the Samsung Galaxy M12 still has an outdated dewdrop notch housing an 8MP selfie camera. The side bezels are quite thin but on the top, especially at the bottom, you will easily notice the larger bezels. The screen boasts a large 6.52-inch IPS LCD with HD+ resolution and a 270ppi.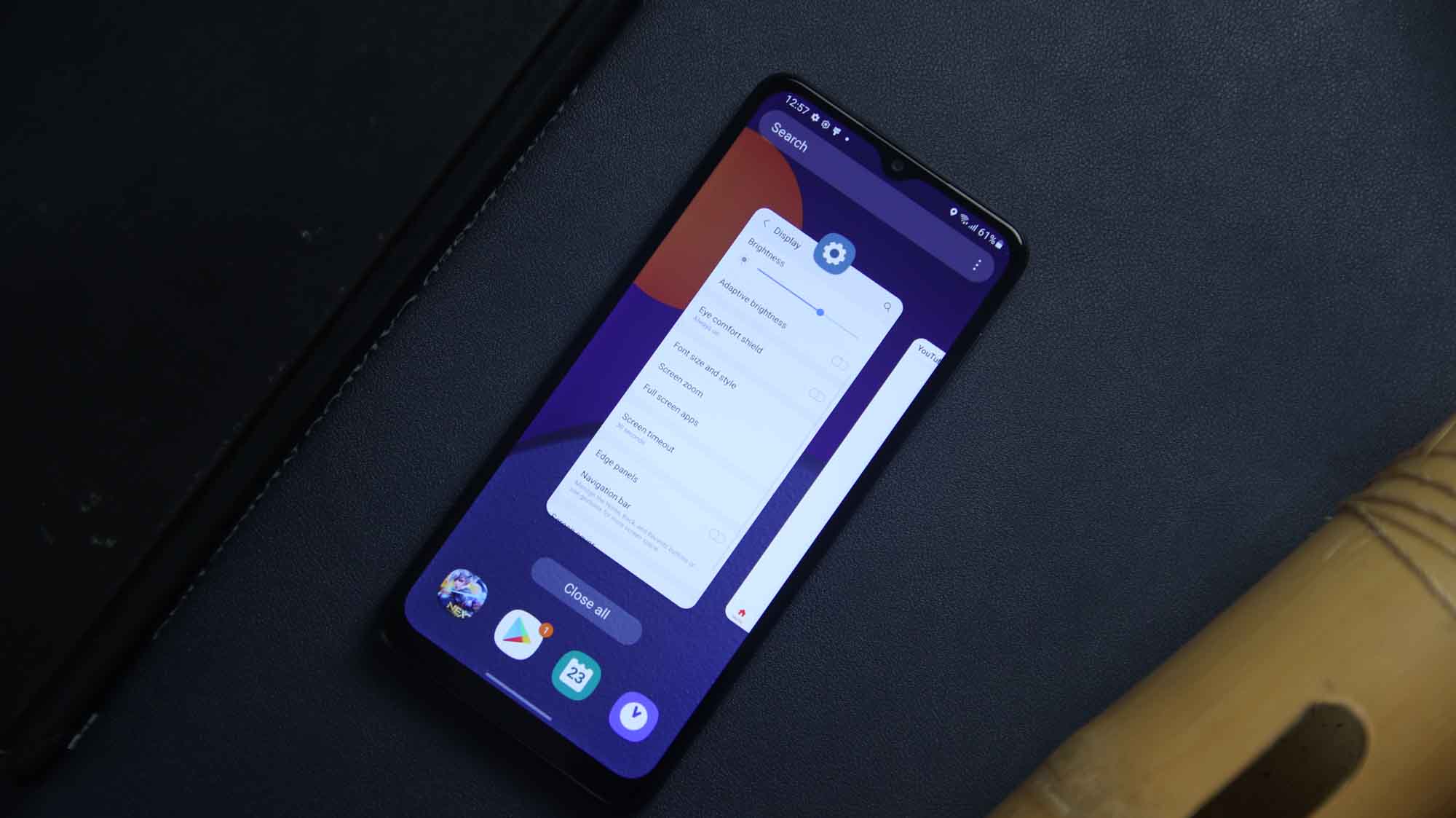 Now here's a tricky part, I researched about this device and all I see is the variant with 90Hz. Our review unit doesn't have a 90Hz option which is a bit confusing. So we checked the antutu benchmark app to see the details of the device and it turns out that it is not 90Hz capable. I hope the company will address the info to avoid confusion as to what exactly this phone model is.
READ: Infinix Hot 10s Review – A sub P6,000 with 90Hz | An entry-level game changer?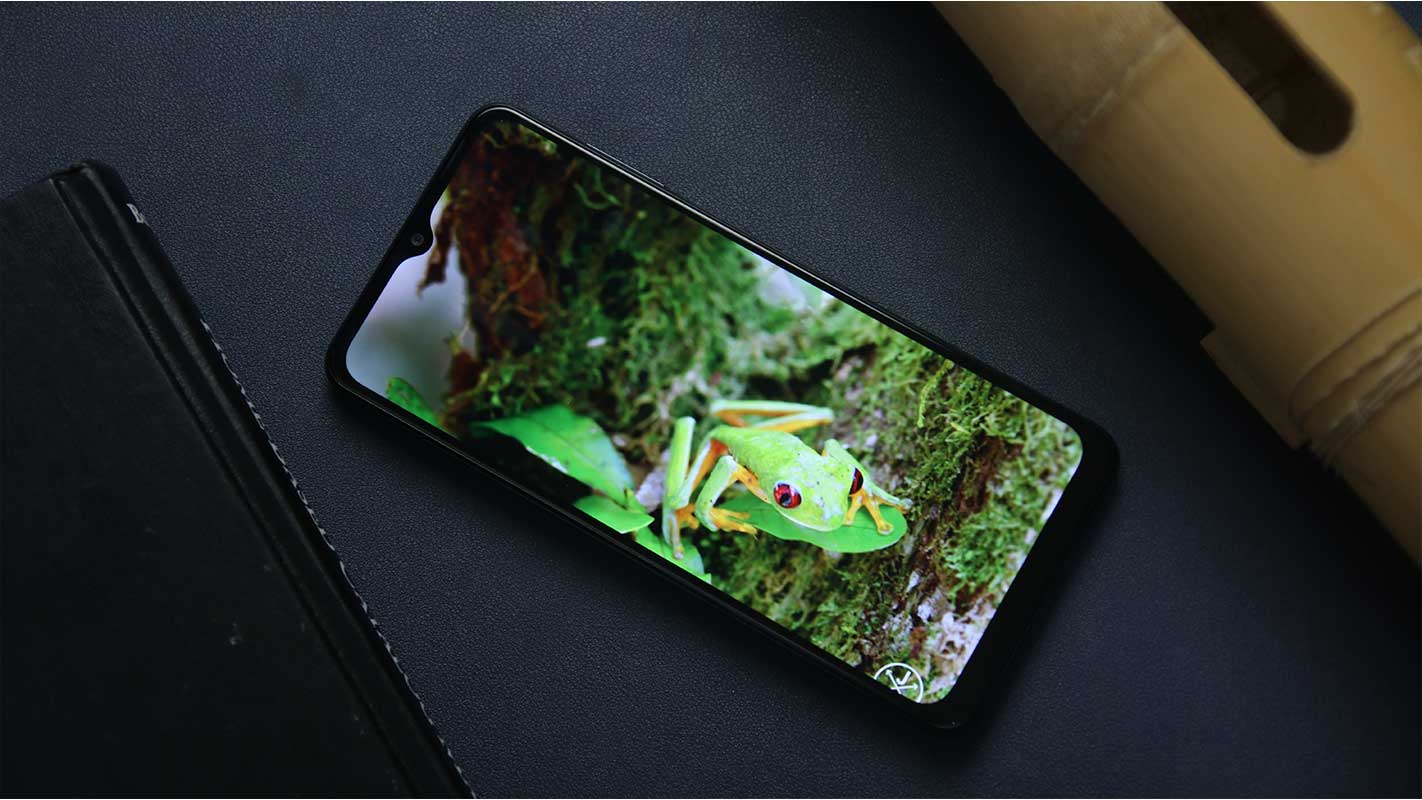 Moving on to the screen's quality, it has good contrast with a little less sharpness due to the 720p resolution. Colors are still quite punchy even with IPS LCD but no deep blacks and viewing angles are just fine. The brightness is not too bright outdoors but it is acceptable. The 720p resolution may be a downside but it's pretty convenient running games smoothly on a low resolution. More info about the gaming test after the camera section so just keep reading.
Camera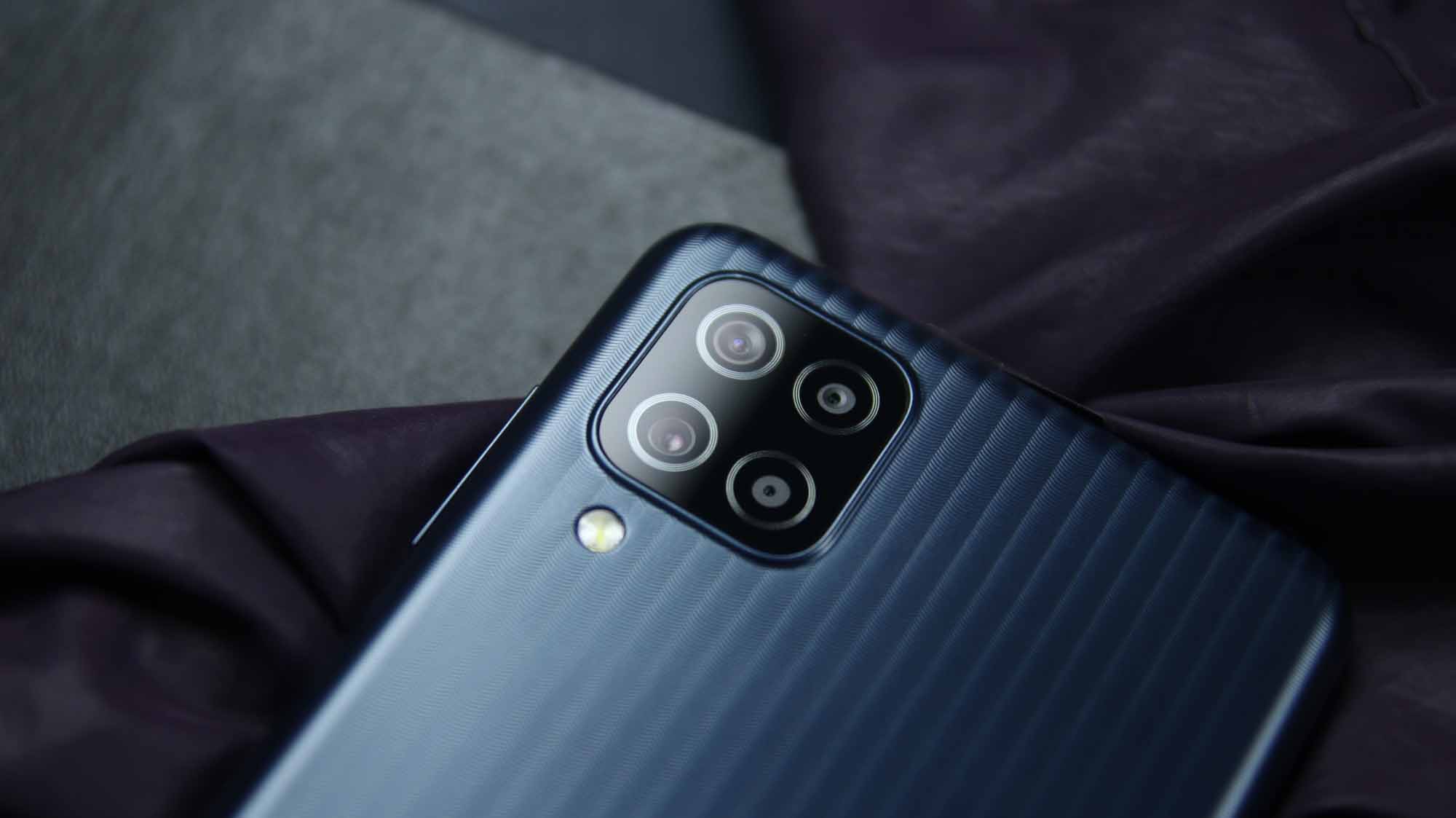 Just like I wrote earlier, the camera consists of quad-camera lenses. A 48MP on the main camera, 5MP on ultrawide, and 2MP for macro and depth.
This slideshow requires JavaScript.
The main cam outputs sharp and real-life colors with deep blacks and blown-out highlights in normal photo mode. Deep blacks and overexposed highlights will result in a lack of details. This means that the device has less dynamic range, so I suggest, when shooting, turn on HDR mode more often to process dynamic range and improve overall quality.
This slideshow requires JavaScript.
Live bokeh or live focus is the portrait mode for the Galaxy M12. It outputs almost accurate and clean subject to background separation with a pleasing to the eye depth of field. It really looks natural and color processing is just like the main cam but the highlights didn't overexposed which is a nice thing.
This slideshow requires JavaScript.
The Ultrawide is a bit underwhelming because the highlights are blown-out and lens distortion around the corners are very noticeable. It also outputs a magenta tint and the quality feels under price value. Good thing it offers an ultrawide lens compared to this year's latest entry-level phones that only have a triple camera.
READ: Redmi Note 10 5G Review – Is this the best affordable 5G phone today?
This slideshow requires JavaScript.
Meanwhile, the macro lens has a nice shallow depth of field and exposure. However, it often produces the wrong white balance, and it looks pale. But compared to phones within the price range, the Galaxy M12 outputs macro shots that are more realistic and not gimmicky.
This slideshow requires JavaScript.
For the selfie, it has a decent selfie quality on its 8MP lens. I can see a similarity of its image processing like their midrange devices, but of course with less sharpness due to low resolution. Blacks are quite deep but skin tone is very alive and true to life. Meanwhile, when beauty mode is in effect, it feels like it went too much processing and tiny details are gone. Using portrait mode, however, or the live focus, it has a nice and clean subject to background separation that looks natural.
This slideshow requires JavaScript.
For video recording, both selfie and rear camera only record [email protected] which is acceptable for the price and it has a slight UIS to make the video less shaky. Meanwhile, there's not much offering on its camera features. It only has Pro mode, panorama, food mode, and hi-rez which is the basic needed in the camera, for me it's acceptable. There's also one gimmicky feature which is the Deco pic with different stickers to put on your face.
READ: Samsung Galaxy Tab S7 FE is now available nationwide for P39,990
Performance
The camera is not the main attraction on the device rather its performance. Galaxy M12 is running on Android-based One UI Core 3.1. The core version is a much lighter OS from Samsung compared to the full version of One UI with nearly the same user interface design. It offers faster response time, a clean feel, and responsive UI. We only experience stutters, especially when opening google news.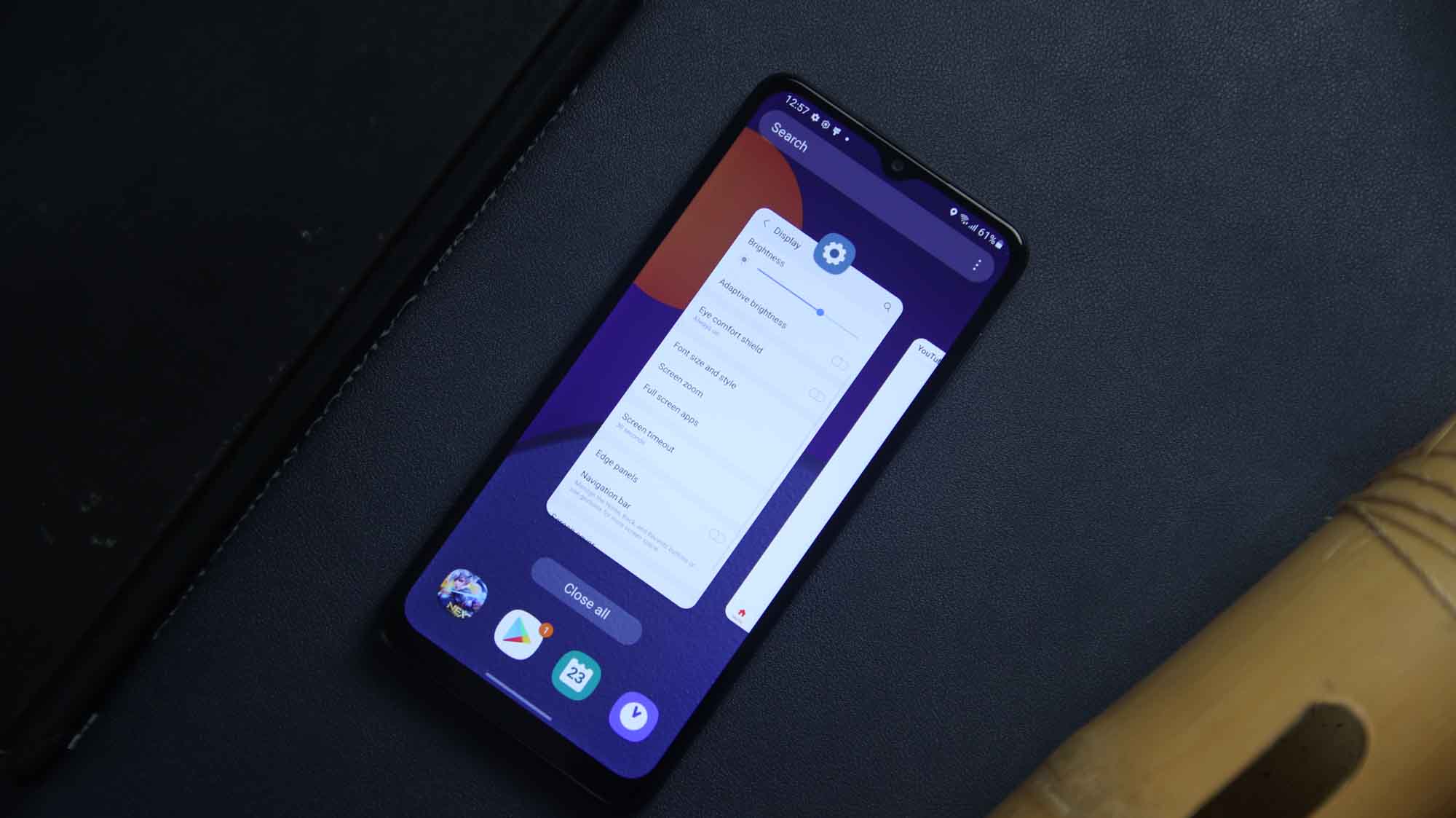 More or less, it has a pretty lightweight feel that easily runs apps with almost no lags when scrolling through social media feeds and youtube. But the drawback comes when I noticed there is no Knox security, secure folder, Bixby, easy mode, etc.
This slideshow requires JavaScript.
The phone comes with pre-installed apps though such as Netflix, Amazon, PhonePe, and Snapchat which can also be uninstalled if you don't want it and to save space.
READ: Synology RT2600ac Review – Powerful Router for Small Offices (With free 20 VPN Plus Licenses)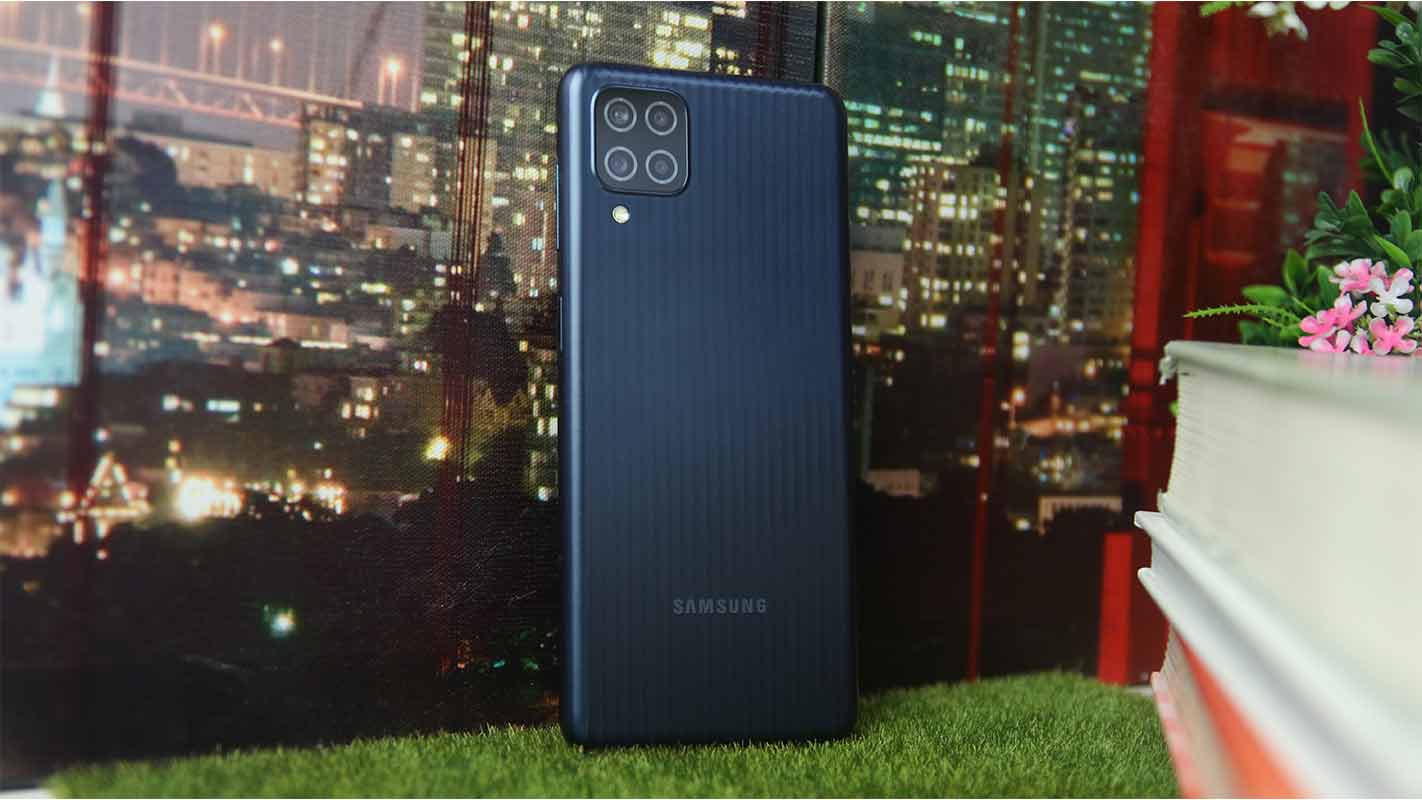 Now under the hood, as I said earlier the Galaxy M12 is powered by a power-efficient Exynos 850 with 8nm architecture. It contains a Mali G52 MP1 GPU that is based on Bifrost architecture and provides a stable, visually compelling gaming experience with reduced lags. The configuration of our review unit is 4GB of ram and 64GB of internal storage. If you want to watch our gaming test you can click here.
On our gaming test, the Samsung Galaxy M12 gave us a great gaming experience in 720p resolution. When it comes to MOBA games and first-person shooting games at max quality Galaxy M12 is just acceptable. To compare, the Snapdragon 665 and Helio G85, especially the Helio G85 will easily surpass the M12 in terms of gaming. It is a viable option though for casual and competitive play as it doesn't heat up that much as well after playing for hours. Meanwhile, if you are aiming to play graphically demanding games with better graphics quality you might as well look at another option and bump to 1080p screens.
Battery
As we tested its gaming capability we also checked its battery performance since we tried to run games for a couple of hours. After playing for 3 hours straight our battery dropped from 100% to 75% which is not bad as the 720P resolution and the 8nm power-efficient chipset backed up the system with impressive performance.
As for charging, the 6000mAh battery paired with a 15W charging resulted in a longer charging time of 3hours and 5 minutes from 0 to 100 percent which I guess is the real downside when buying this phone.
READ: OPPO Enco Air – A Comfortable and Budget-Friendly TWS 
Verdict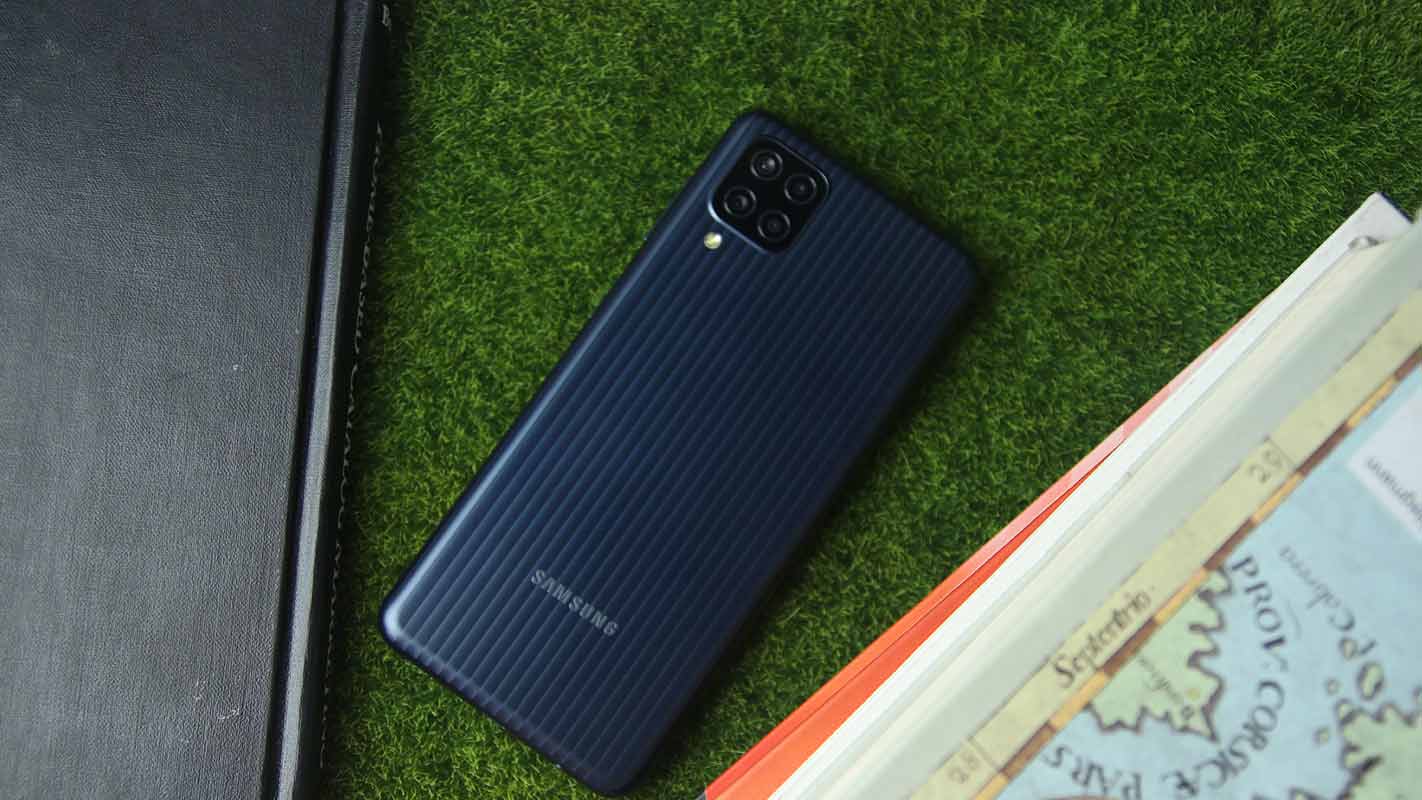 Overall the Samsung Galaxy M12 struggles to catch up with heavy triple-A games unlike other smartphones with the price range equipped with gaming chipsets and with higher GPU frequencies. But if we are talking about efficiency, responsiveness, and sturdiness Galaxy M12 will suffice.
It's pretty impressive that within the price of P7,490 (4GB/64GB), it gave us an 8nm power efficiency chipset on a 720p screen which really shows a good battery score. It also has a nice camera setup, and a Core UI capable of browsing through the entire UI and social media needs easily.
This isn't the most beautiful phone I've ever seen and it has a thicker body but you may enjoy the user experience inside the device.
READ: Poco M3 Pro 5G – 90Hz and 5G offer at P8,990, Beast at its Price?