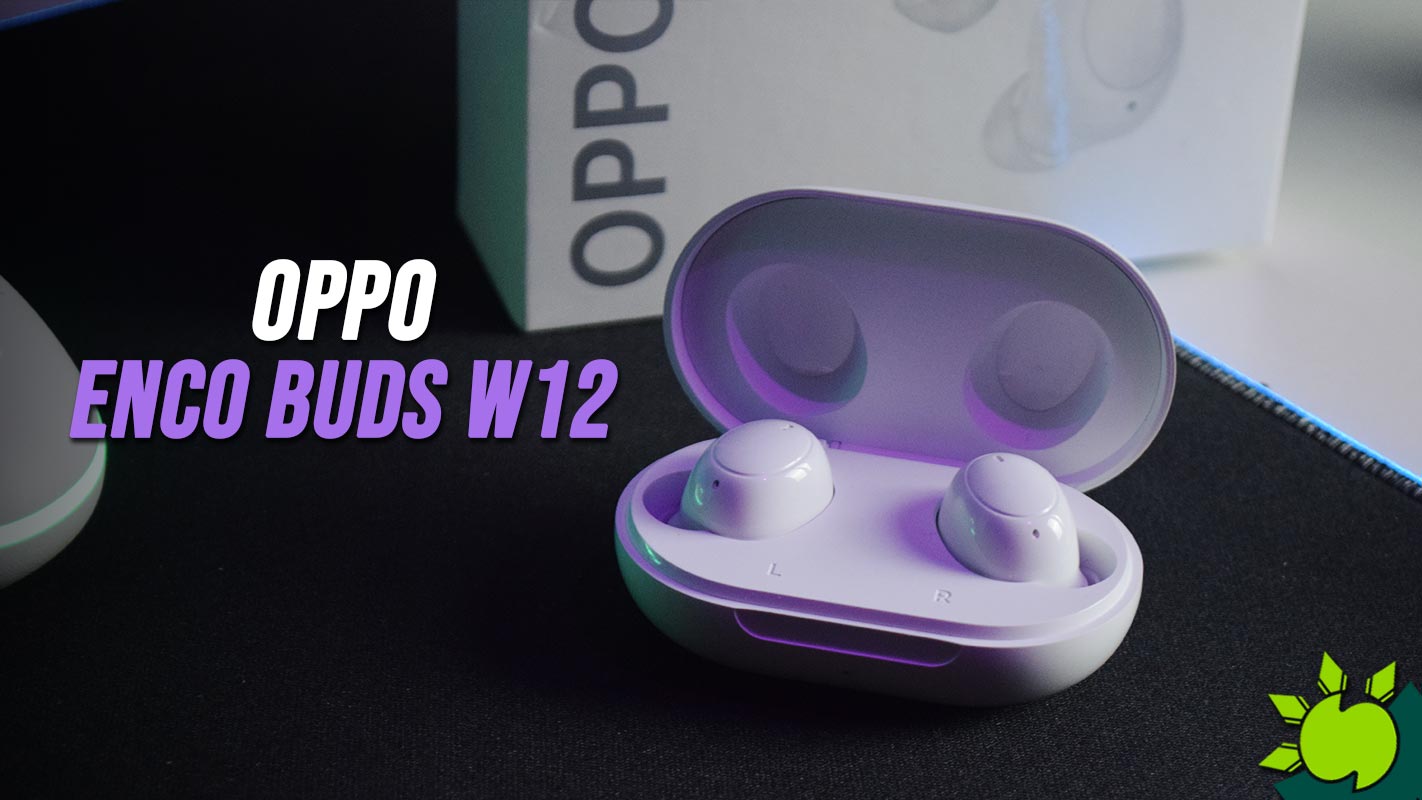 If you're eyeing affordable TWS with decent quality, low latency, and straightforward controls, with IP54 water and dust resistance, the OPPO Enco Buds W12 might be the right choice for you. It has a similar design to the Enco Buds W11 but with an upgraded Bluetooth 5.2 connectivity. It also features a 24-hour battery life and a bass-driven 8mm dynamic driver. Here's our take on the OPPO Enco Buds W12.
Pros
Fast pairing
Instant Connection
Long-lasting Battery Life
Better bluetooth connnectivity
Lightweight
Cons
need to update the firmware
No free Type-C cord
No ANC
READ: Redmi Note 10 5G Review – Is this the best affordable 5G phone today?
Design
The case of the Enco Buds W12 looks like a pill-shaped device with a glossy texture. It feels solid but lightweight at 4 grams each earbud and 37 grams for the case itself with a total of just 45 grams.
This slideshow requires JavaScript.
The OPPO logo is located at the very top while underneath is some texts. Meanwhile, the front has a tiny LED dot to indicate the pairing status of the earbuds as well as the battery capacity. Red means low battery, yellow for medium, and green at full capacity. Next, at the back is a USB Type-C port but unfortunately, as we said in our unboxing we didn't get any free USB Type-C cord inside the box which is quite a bummer.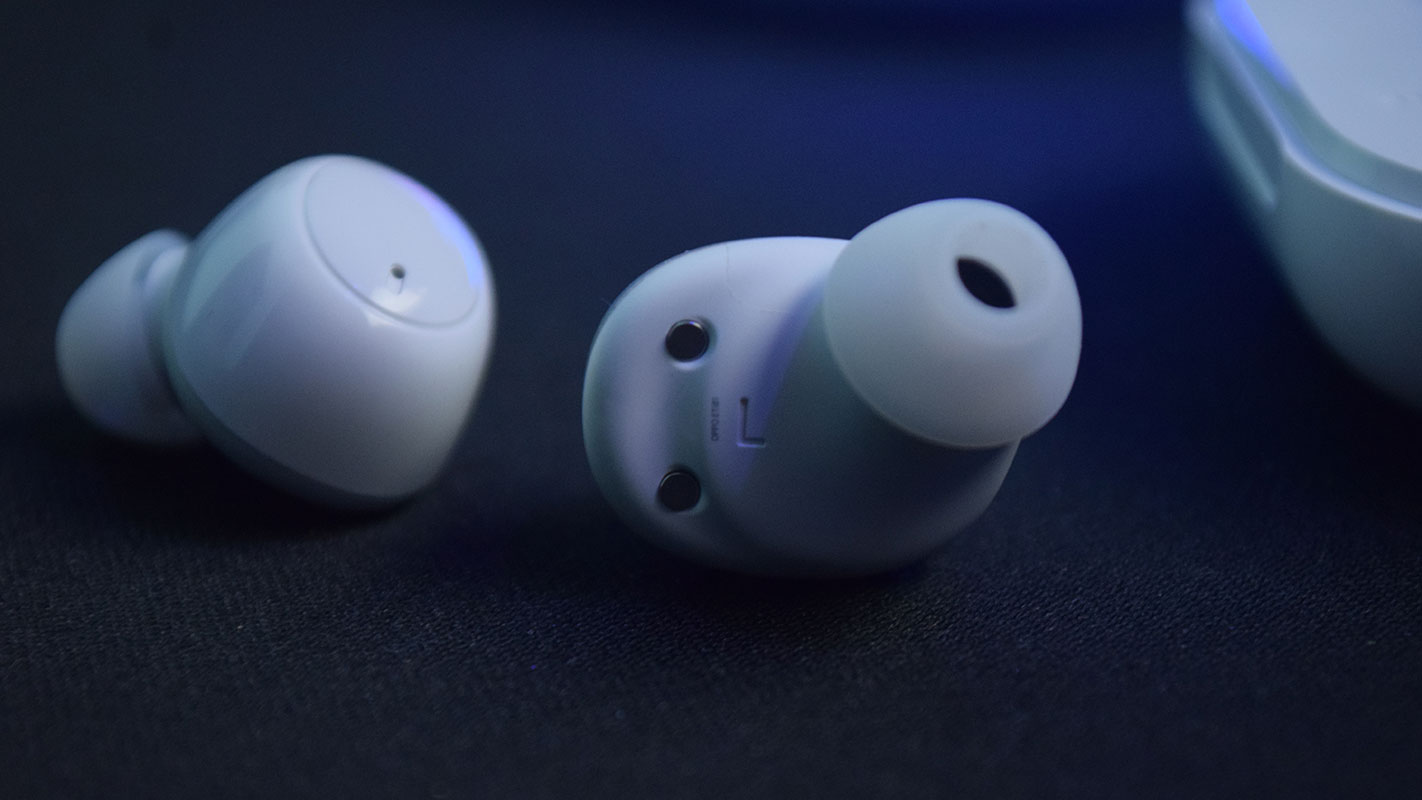 On the other hand, the earbuds also have a similar smooth texture with a matte finish on the flip side. The earbuds have a default medium rubber ear tips size already attached. It fits perfectly to my ear and even it doesn't have a noise-canceling feature it did pretty well on blocking the outside noise with almost no sound leaking and it is sealed tight that prevents falling as I walk or run.
READ: Nanoleaf – A modular smart lighting now in the Philippines
Pairing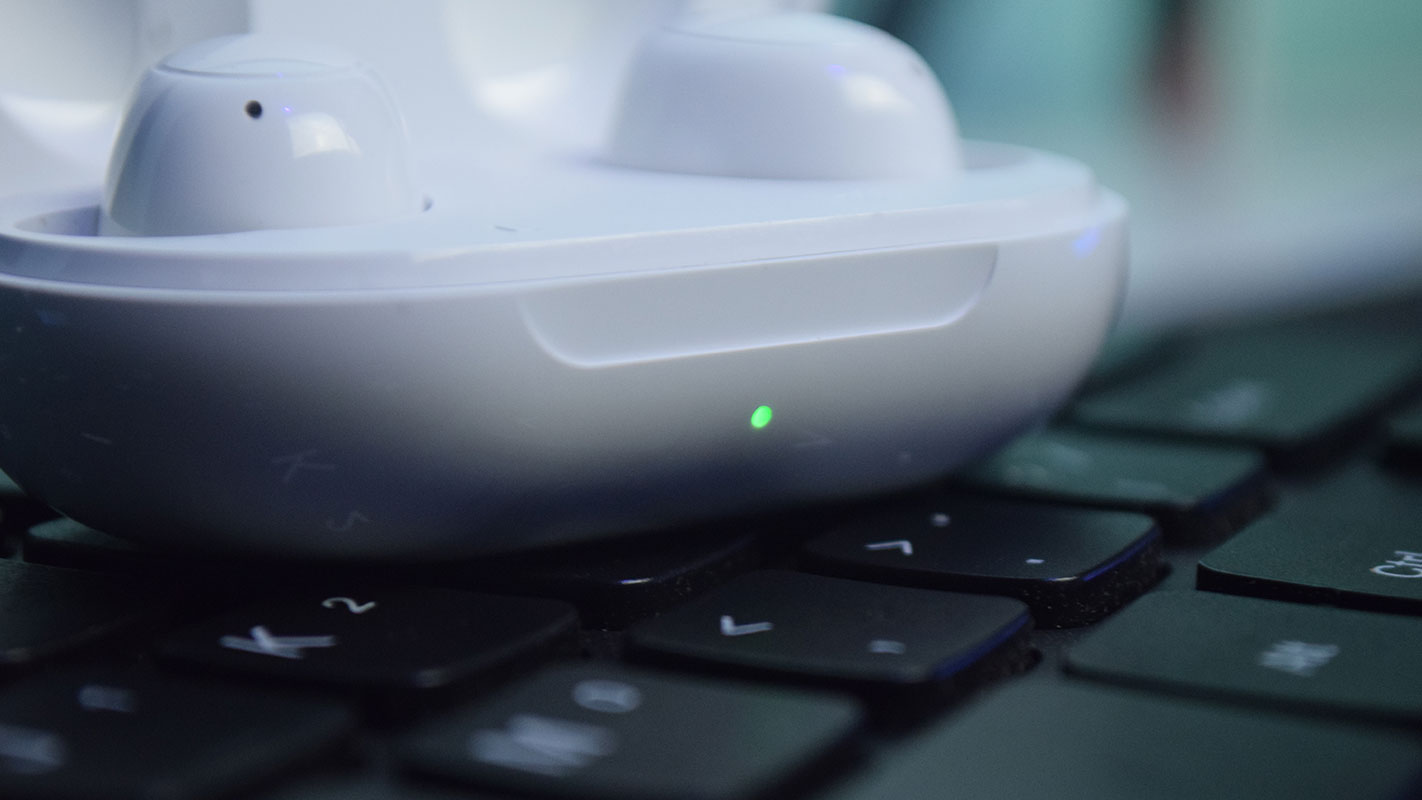 Pairing the OPPO Enco Buds W12 is pretty easy and convenient. Just open the lid while the earbuds still sit inside and it will automatically enter into pairing mode and shall detect by the receiver device. The feature is called Open-Up auto connection and it works seamlessly especially with OPPO Smartphones. It has a pairing range of up to 10 meters and features a better Bluetooth 5.2.
Functions / Controls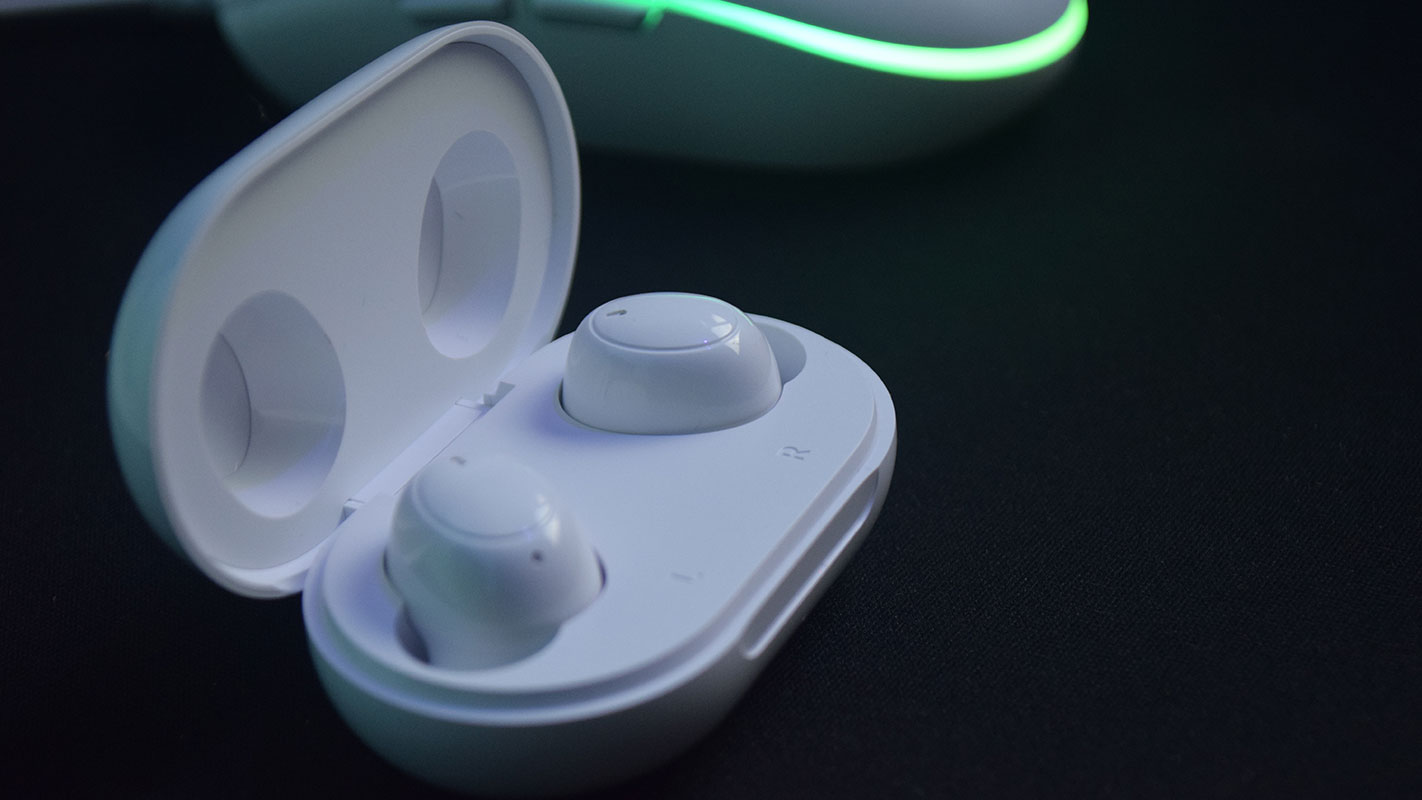 There are no buttons on the case and on the earbuds but there's a capacitive touch on the earbuds which can only input taps and holds, while the case offers instant connection and the hinge acts as a sensor to lit up the LED. Speaking of, the Hinge is pretty durable though as it has a wider size.
The earbuds offer tap, double taps, triple taps, and hold with straightforward functions similar to other earbuds. It also offers volume controls that you will not find in most earbuds within the price bracket.
Single Tap – play/pause or answer/reject calls
Double-tap -next/previous track
Triple tap – game mode
Hold – volume control
READ: Oppo A54 Review – budget camera phone?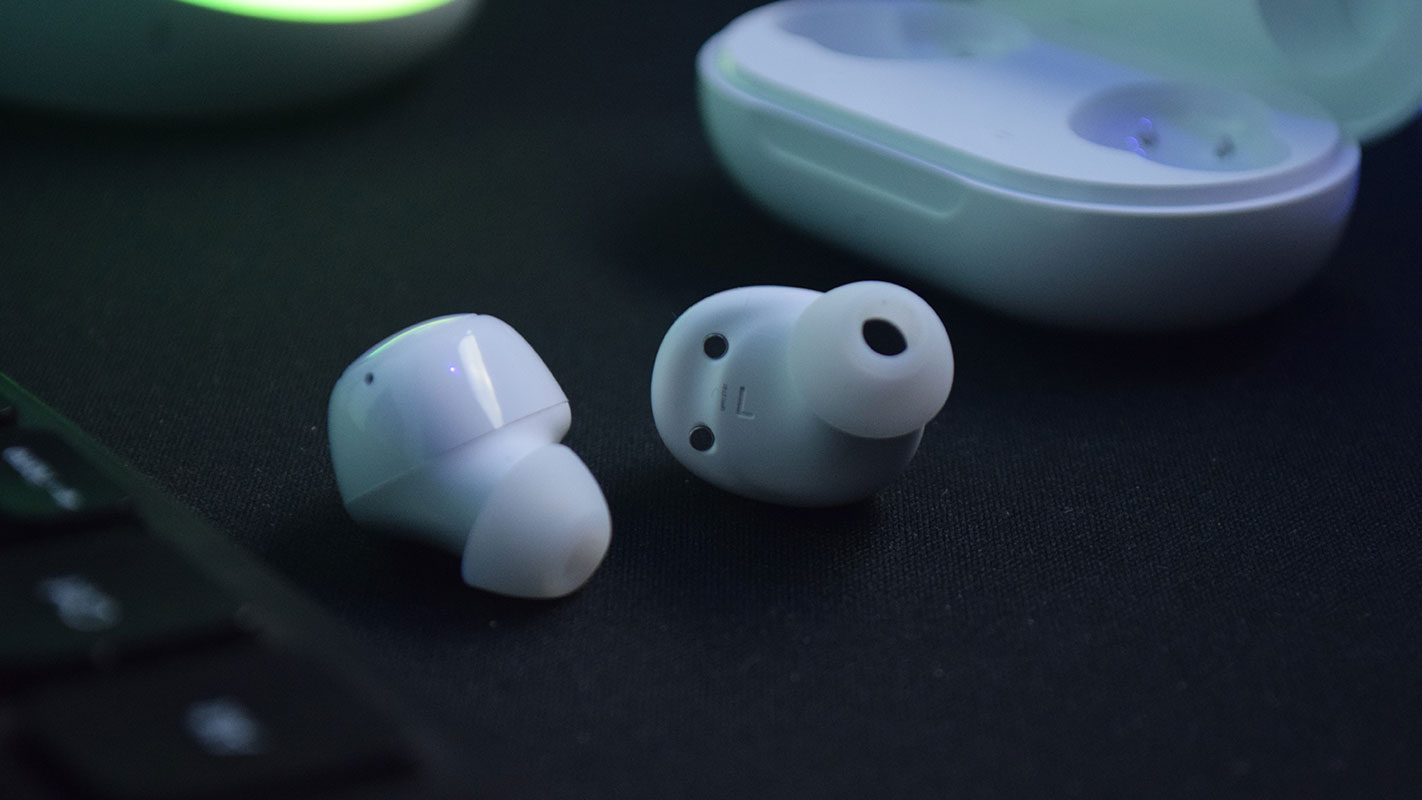 It is a small earbud so you can accidentally touch the sensors at least once and it will pause the ongoing music. My advice is to choose the right rubber ear tip size to prevent readjusting. What I like, however, is the touch sound when doing taps which makes you feel that the earbuds are very responsive.
Companion App
This slideshow requires JavaScript.
When you manage to get one Enco Buds W12 make sure to install the HeyMelody app from Google Playstore to update the firmware of the device to ensure optimal sound quality. I experienced some bugs out of the box but good thing after updating it, the device runs fine and works perfectly. The app also allows more customization for the controls and it will let you know the juice of each earbud and the case as well. Thanks to it I learned that our device can also use the voice assistant by assigning it on triple tap function. You can also disable the one tap for play/pause and move it on the double-tap, to give more convenience if you get bothered by accidental touches.
Sound Quality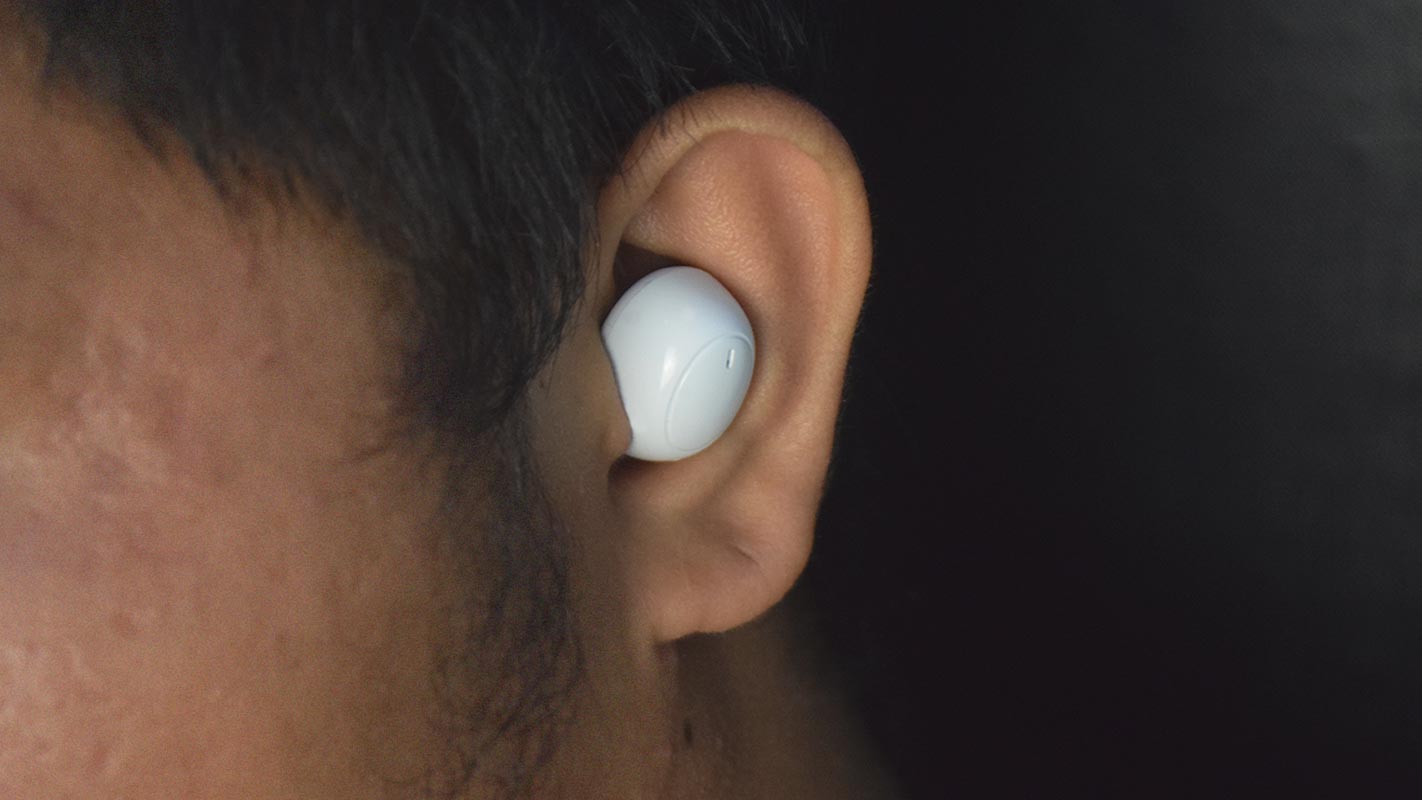 For the quality, it is just fine for the price, it has bass and thug thanks to the 8mm dynamic driver. But when you cranked the volume up to max, the sound gets tiny but loud. Technically speaking, the high tones will become more dominant than the mids and lows, resulting in an unnatural sound. So it is better to use it at 80% volume all the time.
Sound is rich and clear when in the right volume and as said earlier, there's no active noise cancellation feature on the OPPO Enco Buds W12 but it offers an 80ms low latency mode to ensure fast syncing of audio and video to deliver an immersive gaming experience. It is quite fast though but feels like it is not enough when you are sensitive to the audio and video representation.
Lastly, the microphone is just right but not the best. However, it features noise reduction favorable in some scenarios.
READ: Poco M3 Pro 5G – 90Hz and 5G offer at P8,990, Beast at its Price?
Battery
The OPPO Enco Buds W12 offers six hours of battery life on a single charge and a total of 24 hours with the charging case. It's quite efficient as each earbud is backed by a 40mAh battery and the case has a 400mAh battery. The device, as I tested them while working and binge-watching, lasts almost 2 days on daily usage before I charge the case. And the earbuds lasted for about 6 hours while I listened to music non-stop at 80% volume. While charging it in a quick 15-minute charge truly lasts almost an hour with music streaming as well.
Overall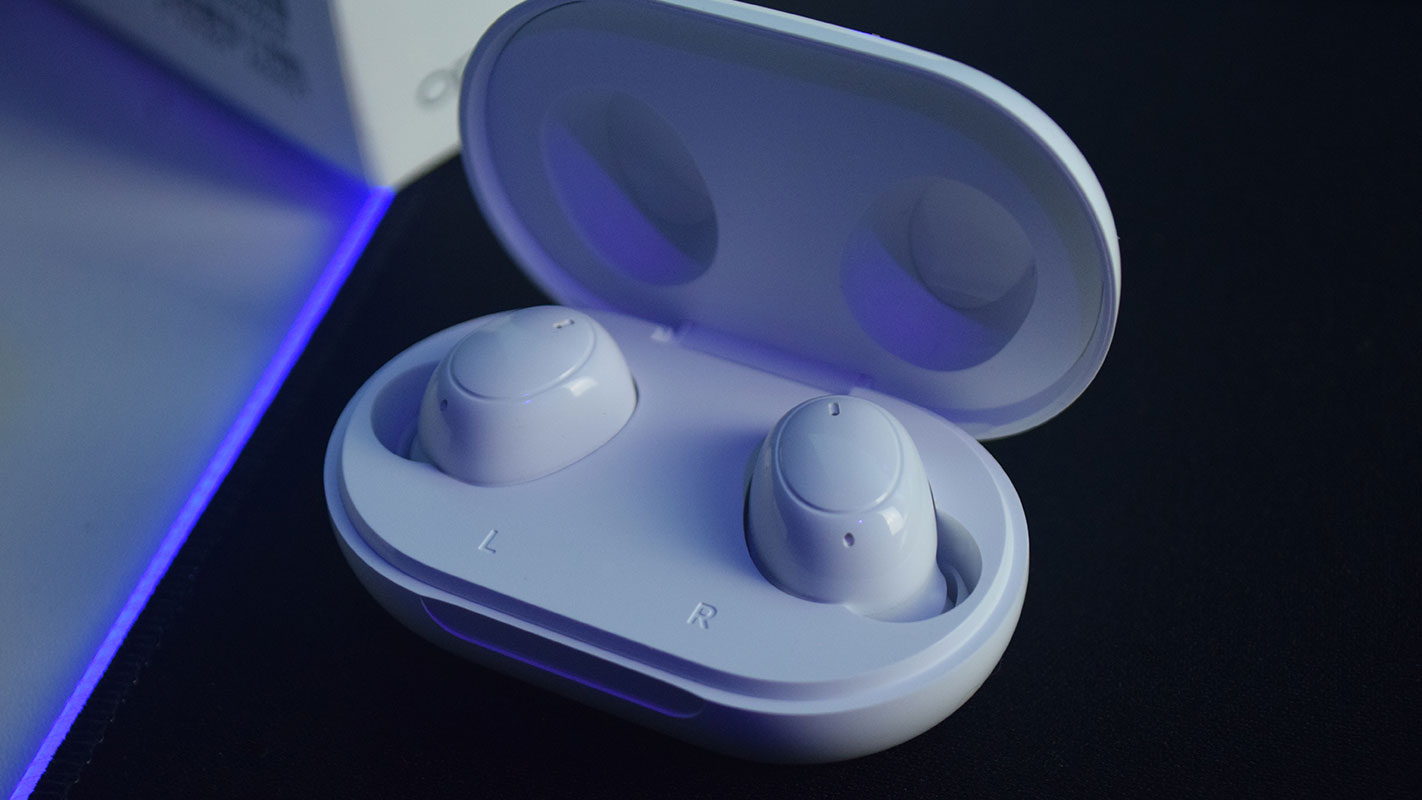 The OPPO Enco Buds W12 (ETI81) is priced at P2,699 SRP, the new Enco lineup from OPPO is now available to purchase through Lazada and Shopee with discounted prices starting at P1,399 – P1,699.
The quality is great at its price with a thug feel on the bass. Functions are very responsive and thanks to the lightweight build with comfy rubber ear tips, it didn't bother me even with all-day use. I'll recommend this budget Bluetooth earphone if you're okay without ANC and wireless charging.
ALSO READ: OPPO Enco Air – A Comfortable and Budget Friendly TWS
OPPO Enco Buds W12 Price, Specs & availability in the Philippines
24 hours of playtime
Smooth Glossy Pill-Shaped plastic design
12mm crystal clear vocal driver
8mm dynamic driver
Bluetooth 5.2, AAC/SBC
10m pairing range
40mAh (earbud)
400mAh (case)
IP54 dust and water resistance
Colors: White, Blue
Price: Php 2,699 (Sale price: P1,399 – P1,699)
Release Date: May 2021 (Global), June 2021 (Philippines)