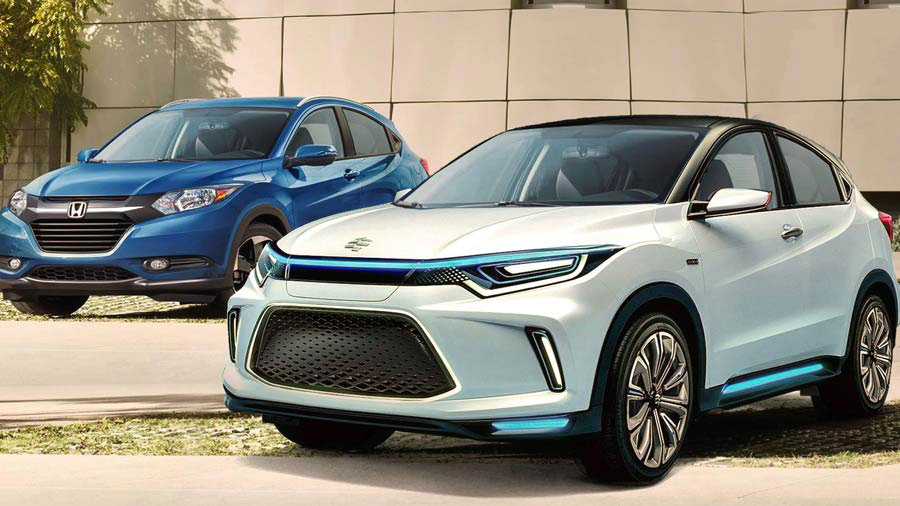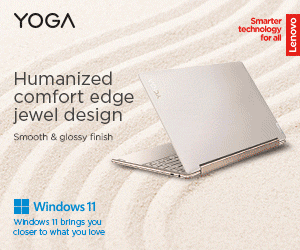 A memo from the Metropolitan Development Authority (MMDA) says that electric vehicles (also called EVs) are not included in the Unified Vehicular Volume Reduction Program (UVVRP), which is more commonly known as number coding.
This is an excellent way to get people in the Philippines to use electric cars that are good for the environment. It's also one way the government shows its support for electric vehicles.
The DTI has said they want EVs in the Philippines to have no tariffs. The Electric Vehicle Industry Development Act (EVIDA), a new law, will help speed up the EV market in the Philippines.
Today, we'll tell you everything you need to know about how EVs in the Philippines are coded by number.
Related:
How are EVs coded?
As was mentioned earlier, the MMDA has waived the requirement for number coding for electric vehicles operating in the National Capital Region (NCR). Because of this, if you are driving an electric vehicle, you will not be pulled over for a number coding violation by the MMDA Traffic Discipline Office (TDO) units, which include traffic enforcers and sector heads.
Why aren't EVs number-coded?
Part of the repeal of Republic Act 11697, also known as the Electric Vehicle Industry Development Act (EVIDA), will expedite the adoption of electric vehicles and the expansion of the EV industry in the Philippines. The new law mandates the development of a Comprehensive Roadmap for the Electric Vehicle Industry.
Having said that, if drivers were excused from the number coding, it would certainly encourage a more significant number of them to switch to electric vehicles.
What if I'm caught number coding in an EV?
Even though there is already a memorandum, some officers may still pull over EV drivers for needing the correct number codes.
To deal with the problem, drivers are told to keep a memorandum copy with them at all times, which you can see below.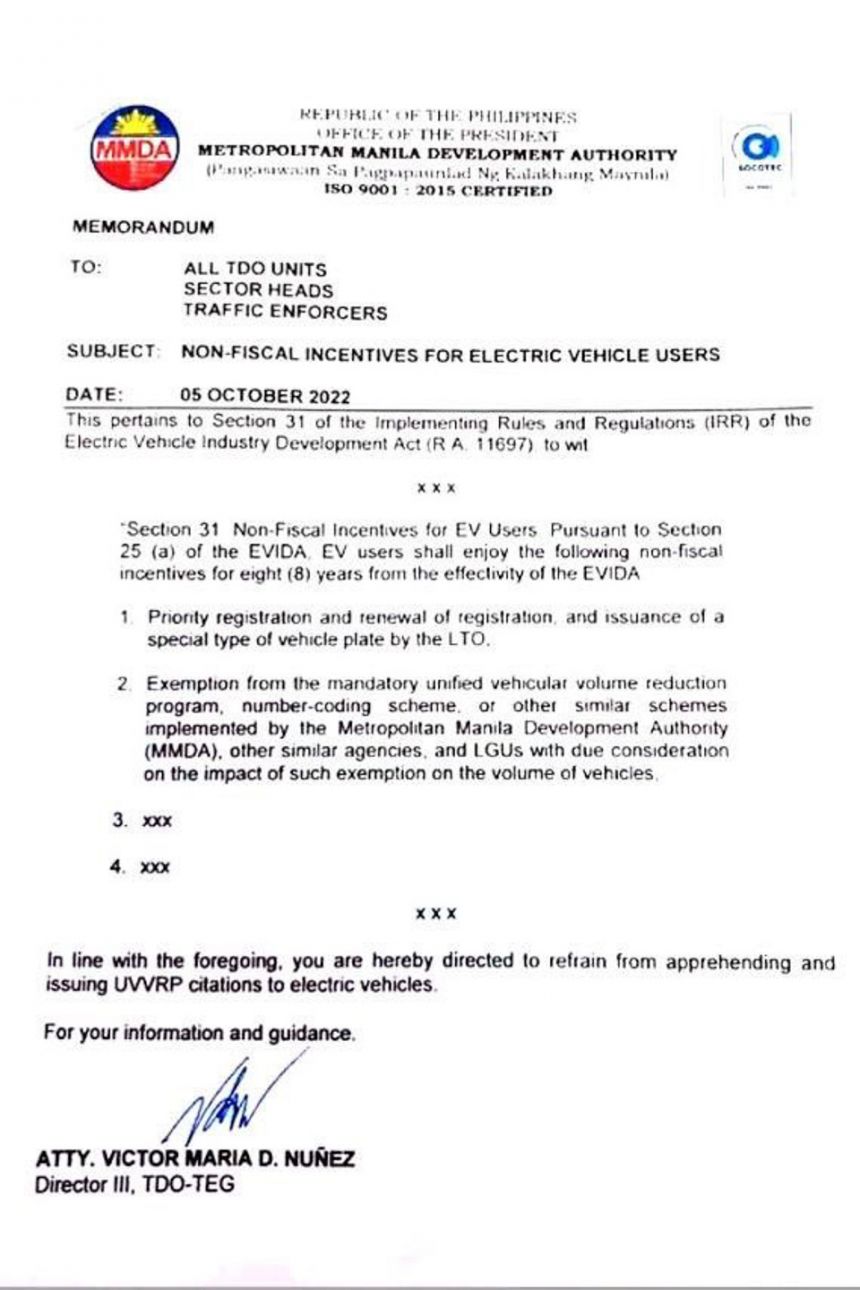 Since it's hard to tell the difference between an EV and a regular car, you can also show a document that says you're driving an EV.
When will EVs in the Philippines be number-coded?
The memorandum states that electric vehicles will not be required to have their license plates numbered for eight years following the implementation of the EVIDA law. The number-coding requirement only applies to electric vehicles in 2030.
Is It Expensive to Charge an Electric Car?
What are other PH EV benefits?
EV drivers will not only be excluded from the requirement to code their vehicle's number but also receive priority registration and priority renewal of registration from the LTO. In addition to this, the issuing of a unique form of license plate for vehicles.
---
YOU MIGHT WANT TO READ: