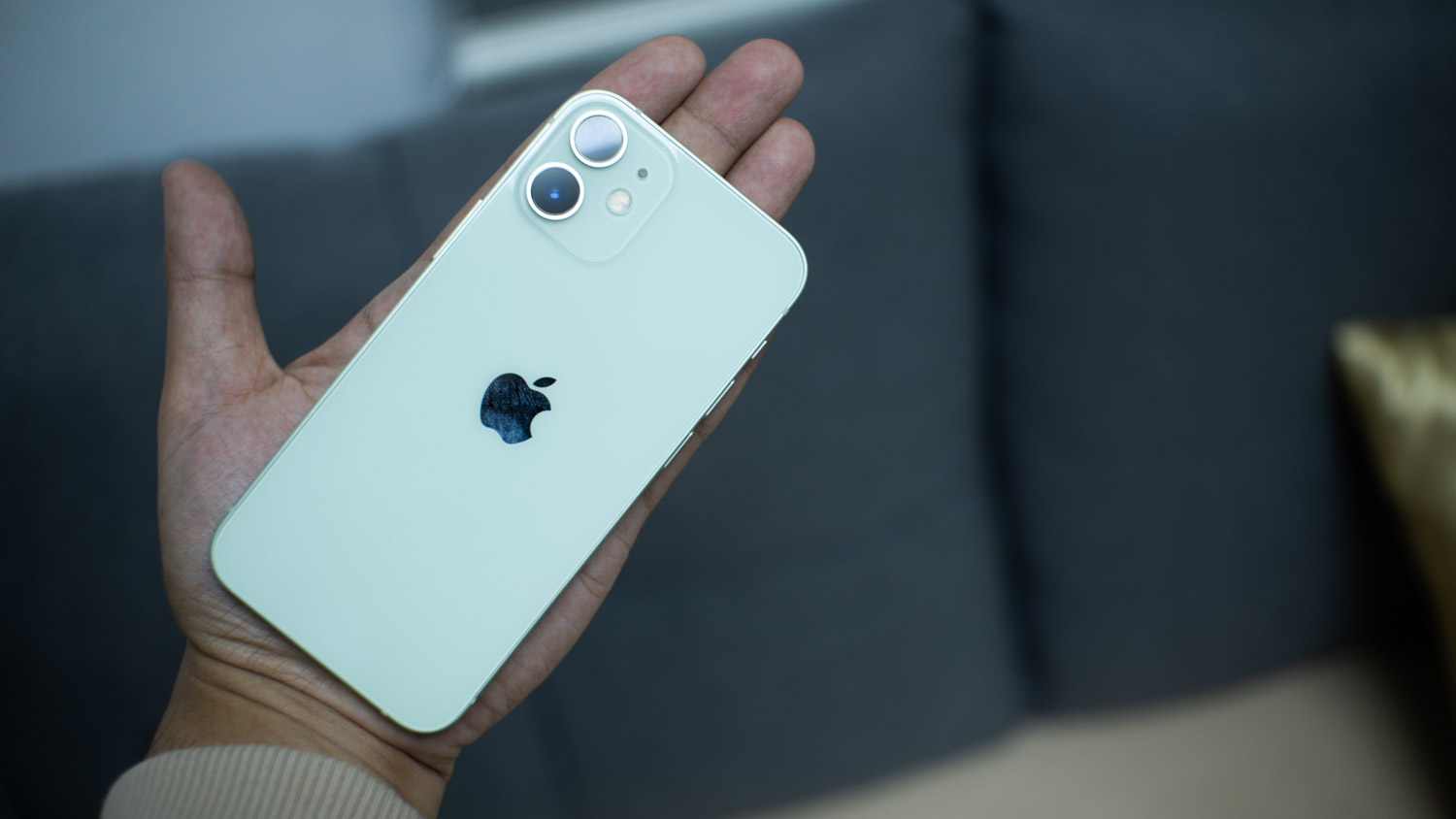 Other than consistently procrastinating for the past few years, one of the things that I'm passionate about is small phones. In fact, I even created an entire list of the best small phones you can purchase last year. But to my dismay, the majority of the phone users today are just into bigger displays, without the consideration of it being unergonomic. So when the iPhone 12 Mini went out, maybe, just maybe, there's actually room for a small phone because it's Apple that we're talking about.
So, what's it like to use a mini phone in 2021? It's interesting, to say the least.
Design 
Starting with the most interesting tidbit about the iPhone 12 Mini — the design is the smallest, by far, from Apple since the 2016 iPhone SE. Coincidentally, I own that phone from the past and used it for several months until it decided to die on me. During my usage, I realized that the iPhone 12 Mini felt like the old iPhone SE, except it has a larger screen, a notch, and a glass back that comes with Gorilla Glass protection. The four-year gap, however, now allows for IP68 water and dust resistance. Unfortunately, you don't get the fancy stainless steel frame though it saves you from wiping smudges from time to time. 
While I did hope for Apple to go all matte for its iPhone 12 Series, the green variant of the 12 Mini hides smudges exceptionally well. That's also the main reason why I overlooked the standard Black, White, and Red colors, as well as the trendy Blue model. 
Due to the phone being mini by design, it offers more confidence to users when used with one hand. I was even so confident that I used it without a case and managed to score no scratches nor dings. One more thing that I need to point out is how lightweight the 12 Mini felt. At 135g, it's basically a featherweight device compared to the Samsung Galaxy Note 9 that I've been rocking for the past two years. 
Last year, however, was the year Apple started omitting the in-box charging brick, just like how it ditched the headphone jack from a few years ago. Instead, you only get a charging cable with a lightning port-to-USB-C connection. So regardless if you have an old charging brick, you still need to purchase a separate brick that supports USB-C 18W fast charging.  
Overall, the design of the 12 Mini feels refreshing in the sea of large slabs. Apple proved that it doesn't need a big phone to offer a spacious screen. Hopefully, other OEMs will follow suit, even if it means a lighter phone in a relatively larger form factor. 
READ: Apple iPhone 12 Smart Postpaid Plan Guide
Display
The iPhone 12 Mini's 5.4″ screen is no slouch when it comes to quality. It packs a 1080p resolution that offers 476 ppi density and a peak brightness of 1200 nits in HDR playback. In non-HDR content, you're looking at 625 nits at best. Apple brands its display as Super Retina XDR OLED — a fancy way of saying that it's equally better than its Pro Display XDR that starts at a staggering Php299,990. In other words, it also features True Tone, Wide color gamut, and Dolby Vision.
Brightness-wise, 625nits is more than enough to provide you decent sunlight legibility. Although I almost always found myself cracking the slider to 90% or beyond, for the most part, I was satisfied with what I was seeing. Dolby Vision is a nice bonus to have if you're into the Apple TV subscription plan, but watching Netflix HDR is almost as equally pleasing as it is on the Galaxy Note 9. Take note: almost.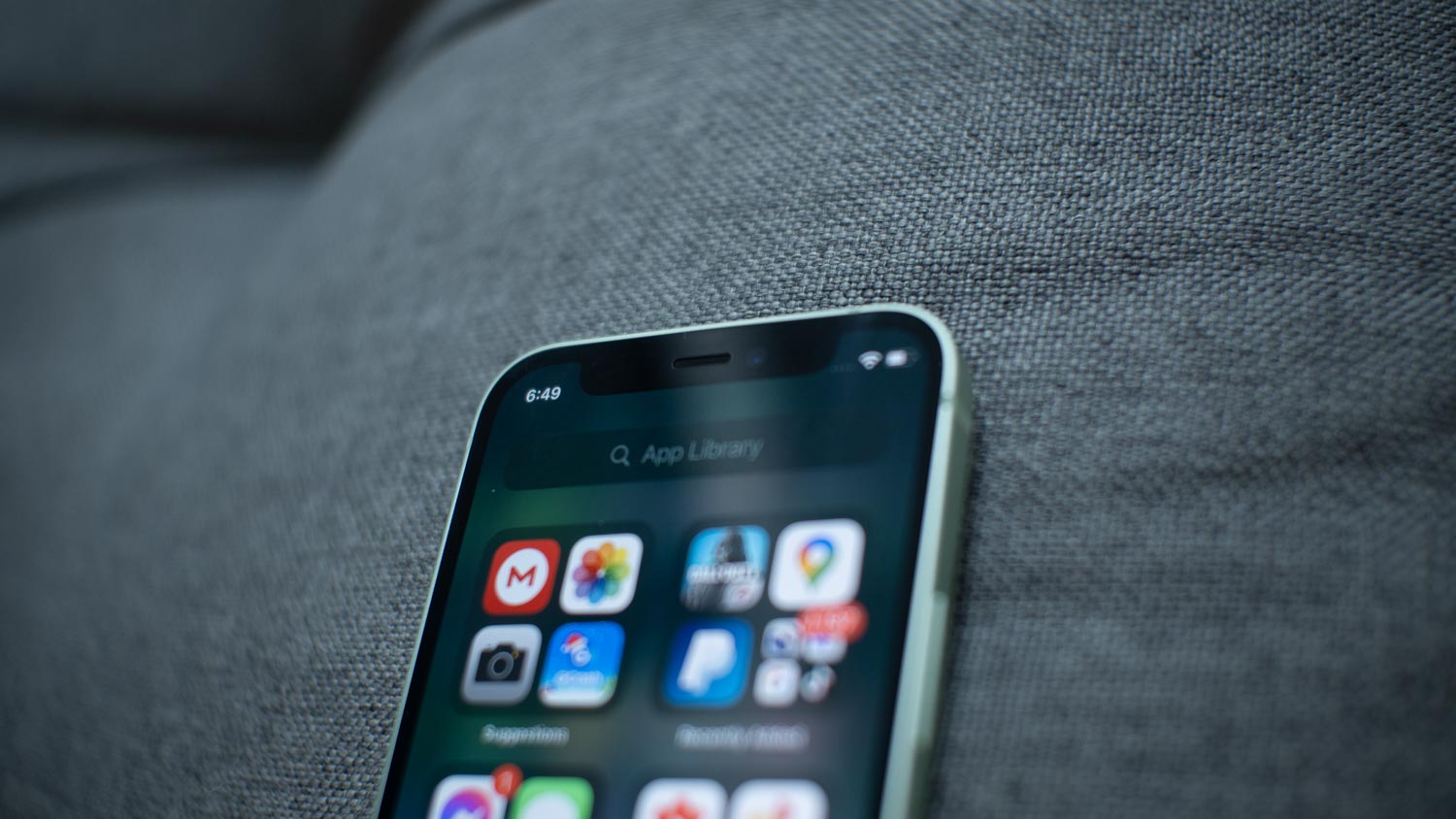 Browsing and scrolling through text and images are fine for this screen size, but watching a video or playing games is a different story. With videos, you can watch just fine but the overall quality doesn't matter that much when pixel-peeping is a task. 
When gaming, despite the 19.5:9 aspect ratio of the 12 Mini, you'll definitely find controls suffocating. You'll probably get used to it, especially for those with slimmer fingers; however, it's going to take time. I played Slam Dunk just fine, but Call of Duty Mobile requires a bit of getting used to.
The iPhone 12 Mini's display quality is excellent, although that might not matter that much when the content is cramped. So if you're planning to use the phone as a daily driver, I suggest keeping a tablet with you or just bring your old and big phone for multimedia purposes. The only nitpick that I have is the lack of a fast refresh rate.
Camera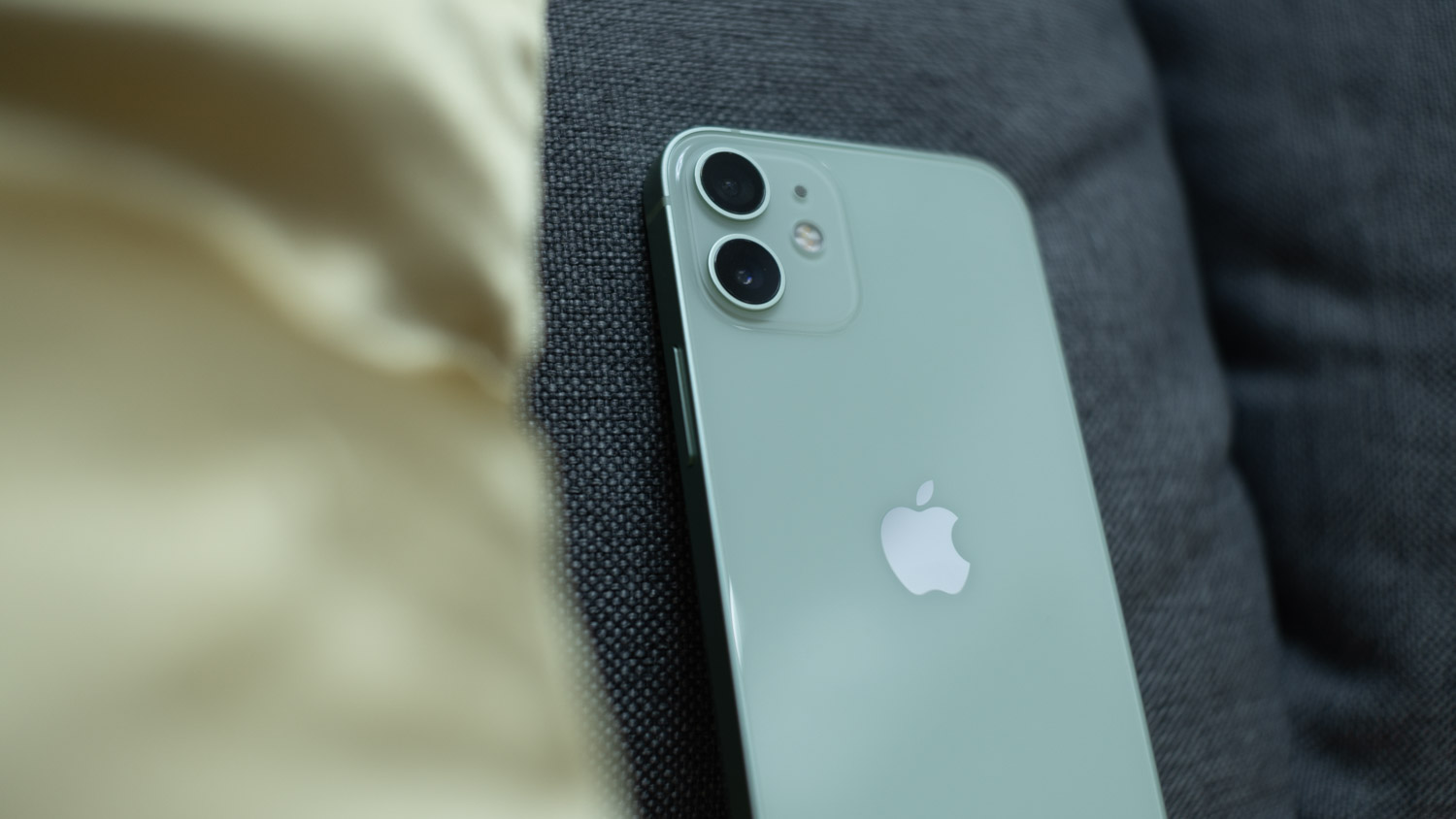 The iPhone 12 Mini is still using a dual-camera setup despite most OEMs switching to quad or triple cameras. Though I would've attributed this to the internal space needed to cram in another lens, the iPhone 12 exists with two cameras, and it has the same footprint as the iPhone 12 Pro. In other words, the lack of a telephoto lens is a way to separate the Mini (and its price) from the rest of the models. Nevertheless, you still get two powerful 12MP lenses for wide and ultrawide. And with the addition of Dolby Vision recording and playback, the overall quality of videos is just plenty brighter (that is, if your other device won't get lost in codec translation).
There's not much to say about the iPhone 12 Mini's cameras, except that it's an Apple camera, and it's great. Aside from white balance consistency across the two lenses, you have to applaud Apple for maintaining good photo and video quality indoors. But what I really appreciate from an iPhone is the fact that you can capture a photo without stutters, delays, lags, and then capture another one or two or three or four without any issues.
The only thing missing here is a huge MP sensor that can bring more detail to an ultrawide or zoomed-in shot. I was actually surprised that I shot more zoomed photos than ultrawide, and that realization left me wanting a better telephoto camera. Obviously, the same applies to videos, as well as the 12MP selfie camera. You can record up to [email protected] with incredible stabilization and quality without experiencing any hiccup or whatsoever. 
No wonder why most reviewers are saying all you need is an iPhone to start a vlogging career. 
READ: Realme X50 Pro 5G vs iPhone 12/12 Pro Postpaid Comparison – MASSIVE Difference!

Performance
Powering the iPhone 12 Mini is the same A14 Bionic chipset, based on a 5nm process, of the iPhone 12, 12 Pro, and 12 Pro Max. But much like the standard 12, there's only 4GB RAM. Though iOS devices never really require huge RAM capacity to operate fluidly, I did notice the 12 Mini closing apps in the background more often. 
With most of my days running on iOS 14.3, I have to say that Apple still needs to optimize its software when it comes to animations. Frame drops and micro-stutters were very apparent during my usage, and I believe that this can be solved through software updates. After all, the A14 Bionic breezed through most of my gaming demands. Well, except for Genshin Impact, which is arguably the biggest mobile game on the planet right now.
The PC-level graphics and physics of Genshin Impact proved to be too much for the small body of the iPhone 12 Mini, failing to prevent stutters as soon as you get yourself into the game due to thermal throttling. But for 95% of my apps and games, the 12 Mini ran just fine. 
This is the first time I had to rely on Face ID when unlocking my phone. And for the most part, the experience was painless. I do appreciate that the dot projections work even when there's no light source at all, but there were times when Face ID just won't recognize my face for some reason. Overall, I'd give it 8/10. 
Just like the display quality, you shouldn't worry much about the performance of the 12 Mini, except for a few cases. It's a reliable phone that's faster than 99% of the devices out there. 
| | |
| --- | --- |
| Benchmark | Scores |
| Antutu | 615,327 |
| Geekbench 5 Single-Core (CPU) | 1545 |
| Geekbench 5 Multi-Core (CPU) | 4016 |
Audio
Due to the small body of the 12 Mini, there's not enough space to put a better-sounding speaker. To be frank, I think Apple had to make the top speaker louder than the bottom speaker because of lack of space. As a result, you get a bass-lacking and mid and high-heavy sound experience with the 12 Mini. 
In other words, I still highly prefer using my Galaxy Note 9 for audio purposes. Though, that doesn't mean it's a bad speaker already.
Battery
The biggest compromise Apple had to make with the iPhone 12 Mini is the battery. According to reports, it has a 2227mAh capacity, which is slightly bigger than the 1821mAh of the iPhone SE 2020. 
In the real world, my light usage of social media and browsing gets me nearly six hours of screen time in 15 hours of runtime. Heavy usage of gaming and mobile data connection will definitely kill the battery midday. However, I found video streaming to be more taxing for the iPhone 12 Mini as I typically got five hours of screen time when mixed with light usage. 
For the iPhone 12 Mini, I have to say that the battery life is excellent. Sure, most phones last longer than the 12 Mini, but those same heavy phones pack huge batteries already. If you give those devices with 3500mAh or smaller, I doubt you can get the same battery life, especially with a chipset that's as powerful as the A14. 
When it comes to charging, if you turn off optimized charging in the Setting, the 20W brick can get you from 0-100% in just a little over an hour. Though the iPhone 12 Mini is capped at 12W wireless charging, my 10W wireless charger felt fast going to 80%. The only downside to that is that the phone gets hot as the coils get push to higher wattage.
| | |
| --- | --- |
| Battery Endurance | 45 hrs |
| Capacity | 2227mAh |
| Charging Time (0-100%) | 1 hour 12 mins |
| Average Screen-on Time | 5 hours |
Verdict
I think the iPhone 12 Mini is going to be one of the most underrated phones of 2021, and that's because for the same reason Apple is marketing the device — it's mini. 
For the past few years, we've gotten used to big phones with big displays. Not that we wanted a bigger phone, but it's just that the industry gave us big phones that we never knew we needed. And with content consumption at an all-time high, more and more people prefer using devices with big displays. However, if you want a phone to go back to being a phone for communication and as a productivity device, the iPhone 12 Mini will force you to do so, in a manner that's refreshing and eye-opening. 
The iPhone 12 Mini used in this review was the 4GB/128GB model that retails for Php46,990. You can purchase the 64GB for Php43,990, but that storage size might not be enough for those who install games and take pictures/photos. However, you do have to shed Php52,990 for the 256GB model. That said, we think the 128GB is the sweetest spot if you do intend to own the mini phone.
READ: Why iPhone 12 Mini Could Be The Best iPhone Yet

Apple iPhone 12 Mini specs, price, availability in the Philippines
Display

: 5.4″ Super Retain XDR OLED, HDR10, 1200nits peak, 625nits typical, Gorilla Glass 

Design

: aluminum frame, Gorilla Glass 5, frosted camera module, IP68 

Dimension and Weight

: 131.5 x 64.2 x 7.4 mm , 135g

Chipset

: Apple A14 Bionic (5 nm)

CPU

: Hexa-core (2×3.1 GHz Firestorm + 4×1.8 GHz Icestorm)

GPU

: Apple GPU (4-core graphics)

RAM

: 4GB

Storage

: up to 256GB NVMe non-expandable

Main Camera

: 12 MP, f/1.6, 26mm (wide), 1.4µm, dual pixel PDAF, OIS
12 MP, f/2.4, 120˚, 13mm (ultrawide), 1/3.6″| video up to [email protected] with HDR, Dolby Vision HDR, OIS

Selfie Camera

: 12 MP, f/2.2, 23mm (wide), 1/3.6″
SL 3D, (depth/biometrics sensor) | video up to [email protected] with HDR, EIS

Connectivity & Ports

:  5G, 4G/LTE, Wi-Fi 6, Bluetooth 5.0, GPS, Lightning, NFC

Security

: Face ID

Battery

: 2227mAh(20W wired, 12W wireless)

Audio

: stereo speakers

OS

: iOS 14.1, upgradable to iOS 14.3

Colors

: Black, White, Red, Green, Blue

Price

: Php43,990, Php46,990, and Php52,990

Release Date

: December 2020 (Philippines)