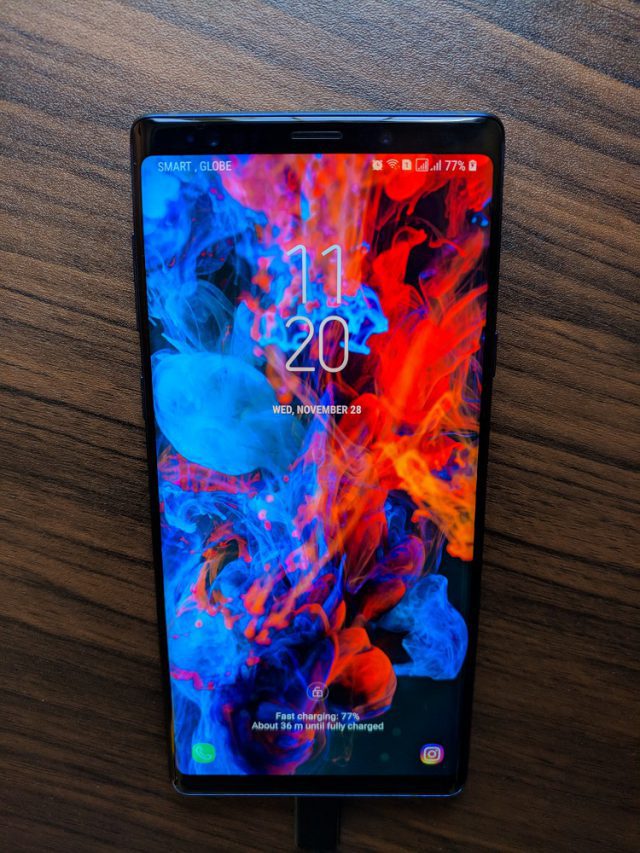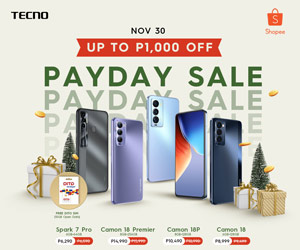 The Samsung Galaxy Note 9 is gunning for the best smartphone of 2018. Serving as an iterative but meaningful upgrade to the Note 8, the Korean company has finally delivered the pillars of a great smartphone – display, battery, camera, performance, and design.
For the past two months, I've been using the highly acclaimed smartphone and here's what I have to say.
TL;DR. This beastly of a phone won't disappoint you.
Design That Feels High-class
The combination of glass and metal frame continues to be one of the best out there due to its heft that feels premium on the hands. While it has never been the one-hand friendly device, the mini-view that it offers makes it less painful.
I also have to give credit to the Corning Gorilla Glass 5 — Since day one, I've decided to rock it without any type of screen protector. Having the phone its own space in my pocket combined with careful day-to-day use, I'm glad to report that it's still scratchless at this point.
Perhaps, the only downside that I can say to it, as also the case with other glass-clad smartphones is the fingerprint smudge that feels sticky to the hands after extended use.
Still A Pretty Damn Beautiful Display
One of the main reasons why I finally decided to get the expensive Note 9 is that Super AMOLED display. The display is bright enough to withstand the sun rays and those deep blacks and accurate color reproduction are such a joy to see especially when watching HDR content. Since I'll be spending most of my day using my smartphone, I'd rather get the best display out there.
Performance That Continues To Last
Samsung is known for its devices to bog down after quite some time due to the heavy-skin user interface. But in the case of Exynos 9810 and 6GB RAM, I have never encountered performance degradation. Whether it's multi-tasking or gaming, the experience is smooth across the board.
What about the heat, you say? It seems like water-cooling isn't just a marketing fad from Samsung. The only time that I've ever felt that the phone was too warm(take note: not hot) to the touch is when I was playing Epic Seven for an hour and a half. Other than that, the phone just stayed cool or warm on light to medium usage.
What about Samsung UI? It's still pretty much Samsung and I suggest to go through the Settings' menu one by one as it packs a lot of features that are scattered everywhere. Apart from its cluttered Settings, I've noticed that animation stutters consistently when I'm watching YouTube while browsing for other videos. Other than that, it's buttery-smooth across all apps.
Camera Is One Of The Best Out There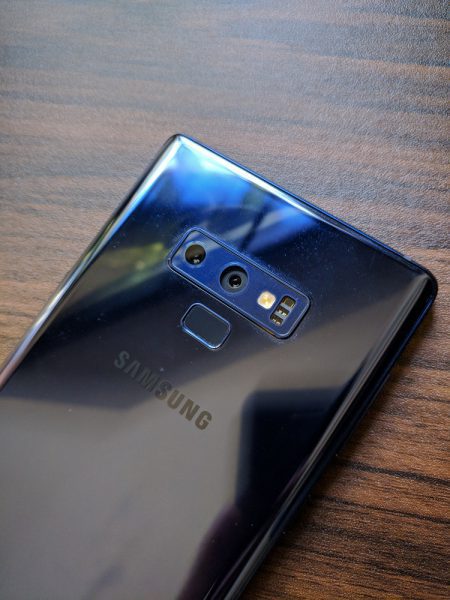 Let's talk about photos first. Coming from the LG V20, I thought I'd missed the wide selfie lens, however, the Note 9 is also capable of wide-angle shots, although not as wide, it's enough for groups and landscape shots with no angle distortions.
>Best Android smartphones with Wide-angle front camera
Selfies in the day will come out sharp and color accurate while under lower light situations, it's best to use the S-pen's remote capture feature as 99 percent of the time — selfies will come out blurry.
Moving to the back, I've never thought that a telephoto lens is as useful as a wide-angle lens, at least for my use case. I love having that bokeh effect every time I capture a photo. Which brings me to its portrait mode — I highly suggest to use it under broad daylight or studio light to get accurate results. My only gripe is that sometimes it darkens the face of the subject and exposes the background in which should be the other way around.
At night, its variable aperture helps a ton. Yes, it's not as bright as Google Pixel 3's Night Sight or Huawei Mate 20's Night Mode, but it's enough to keep your subjects exposed with lesser grain on the image as opposed to the aforementioned camera modes.
And, now the video. I was able to use the Galaxy Note 9 in creating a video review. The stabilization is, by far, the best one out there. Combine that with a steady hand and you can get cinematic shots. It's worth noting that it's capable of 4K 30fps with active stabilization. While it comes with 960fps super slo-mo, I mostly stick with the 240fps since it captures at sharper 1080p resolution.
>Huawei Mate 20 Pro Review – Should You Upgrade?
>Capturing Scenes with the Huawei Mate 20 Pro
Consistent All Day Battery Life But Not Perfect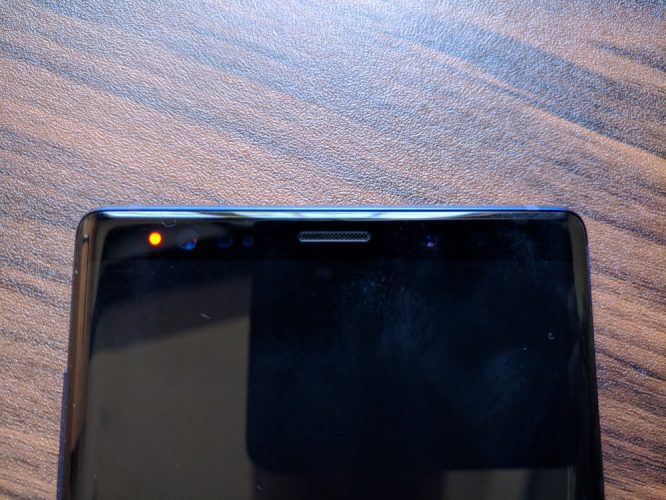 With 4000mAh, the Galaxy Note 9 is now capable of delivering its features for an all-day battery life. My typical usage involves no power-saving mode, watching YouTube, dual-SIM, browsing through Social Media, answering emails, AOD on, and chats through Slack. In 14 to 20 hours of use, it's a solid 5 and a half hours of screen-on time. When I include playing games, I'd get 4 hours of screen-on time.
The only downside that I see here is the standby drain. Leaving it untouched for 6 hours, the battery would drain 10 to 15 percent. With all the solution that I've tried to reduce its standby train, only its low-power saving mode was effective with only 3 percent gone in the same number of hours.
Speaking of power-saving modes, only limiting the CPU to 70 percent usage made any effect by extending my screen-on time to 6 hours.
When charging, Samsung is still fast enough to fill from zero to one hundred percent in just an hour and 45 mins.
>Razer Phone full specs with 8GB RAM, 4000mAh battery now official at $699 price
>2018 Midrange Phones with 4000 mAh Battery
Quality Audio But Lacks Loudness
The Galaxy Note 9 now boasts a stereo speaker setup with one at the bottom and another on the earpiece. While the quality of treble and bass is present, the loudness level is still lacking. To give you an advice, make sure to bring an earphone with you (thank you headphone jack) when going to a noisy environment like a coffee shop.
S-Pen Is Not Only For Business Use
I find myself using the S-pen when scrolling through feeds and reaching through smaller objects like icons and texts on the screen. It's also a useful tool whenever I have to jot something down before going out especially when I pin the note on Always-on Display to help me not forget.
As for its remote features, only the remote shutter was proved to be useful for me.
Conclusion
The Samsung Galaxy Note 9 is, by no means, an affordable flagship smartphone. It's an expensive class-leading of a device that makes the price tag seems to be worth it. It's not trying to be the phone for everyone but rather a phone that's trying (and maintaining) to be the best one out there. If you have the money to spend, the Galaxy Note 9 won't disappoint you in any way.