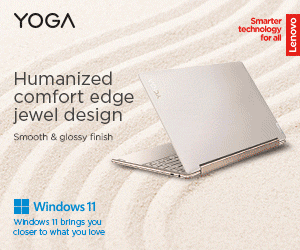 Nowadays, it's not hard to find a smart TV that won't break the bank. Thanks to 8K starting to populate the market, 4K TVs have dropped in prices. With the demand for TVs and streaming services surging since the pandemic, more and more OEMs are trying to get a slice of the pie in the TV market.
In the Philippines, LG and Samsung are just two of the most popular go-to brands. Although the companies offer some of the best TVs out there, they are, most of the time, expensive. Fortunately, several OEMs put the consumer's budget in mind first. With that in mind, let's check some of the affordable smart TVs (in no particular order) in the Philippines as of Q2 2021.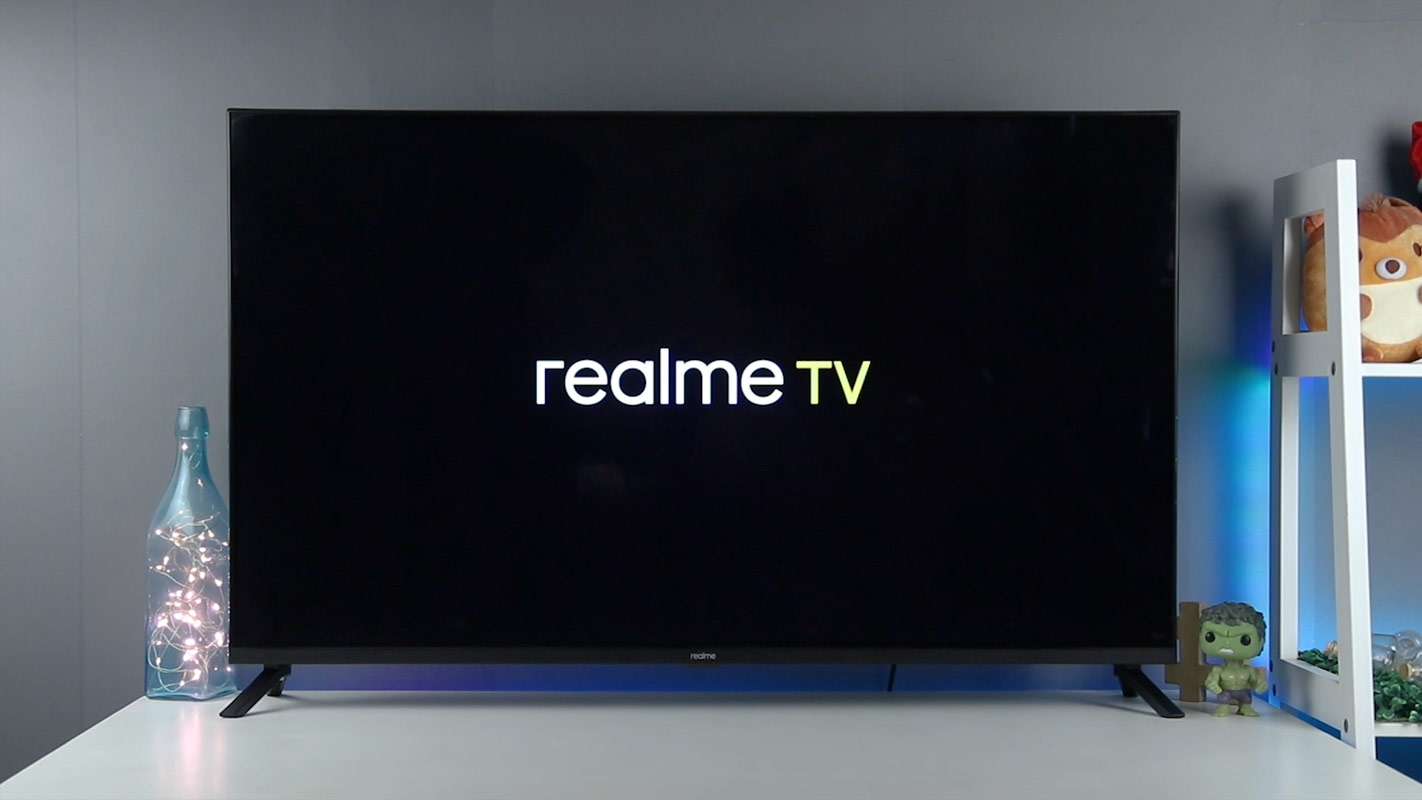 Not long ago, realme released its first set of smart TVs for the local market, aptly named realme Smart TV 32″ and realme Smart TV 43″. 
Both TVs are Android TV-certified and offer built-in Google Chromecast and 24W stereo speakers with Dolby Atmos. Other than the size of the screen, the main difference is the resolution of the display. The 32″ is sporting a standard HD or 720p resolution for the LED panel, while the 43″ is already using FHD or 1080p for more detailed video quality. 
Some notable features of the two are built-in Netflix, YouTube, Prime Video, Google Assistant, and Chroma Boost picture technology that boosts the screen quality of videos. 
realme Smart TV 32″ and 43″ are priced at ₱11,990 and ₱18,990, respectively.
READ: Realme Smart TV – First Gen Smart TV from Realme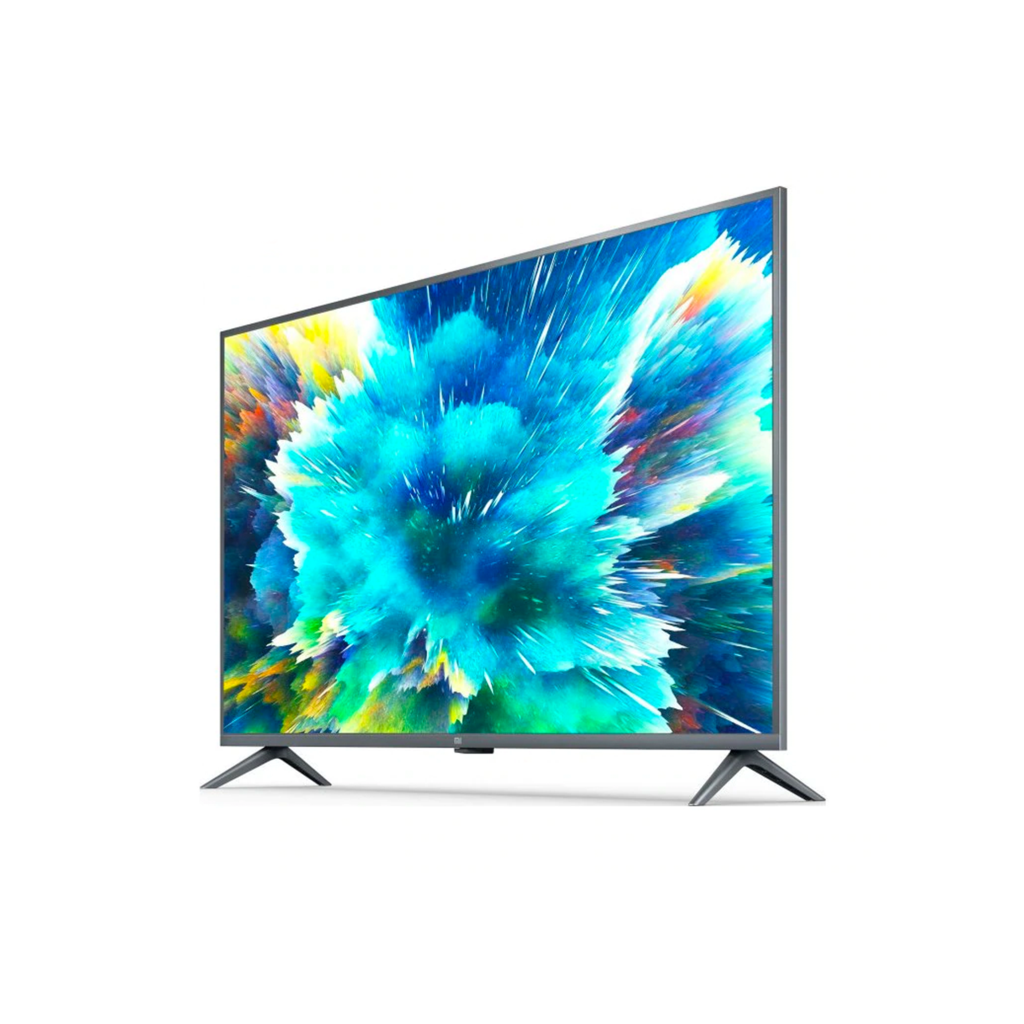 As of writing, one of the most expensive 4K TV on the market is sold out. Why? Well, Xiaomi Mi TV UHD 43″ is a 4K smart TV that only costs ₱17,990. 
4K resolution is a big deal when it comes to TV sizes since it makes viewing content better and more immersive, thanks to crisper detail quality. With 4K, you're looking at four times the detail improvement versus 1080p or FHD. 
Xiaomi's affordable 4K TV features Dolby Audio, Android TV with Chromecast and Google Assistant, PED panel, and a 12-button remote.
If you want a bigger TV, the 55″ model comes with full-metal chassis and a thinner frame for that premium experience. But for the rest of the features, they're basically the same. The 55″ Mi TV UHD costs ₱24,990.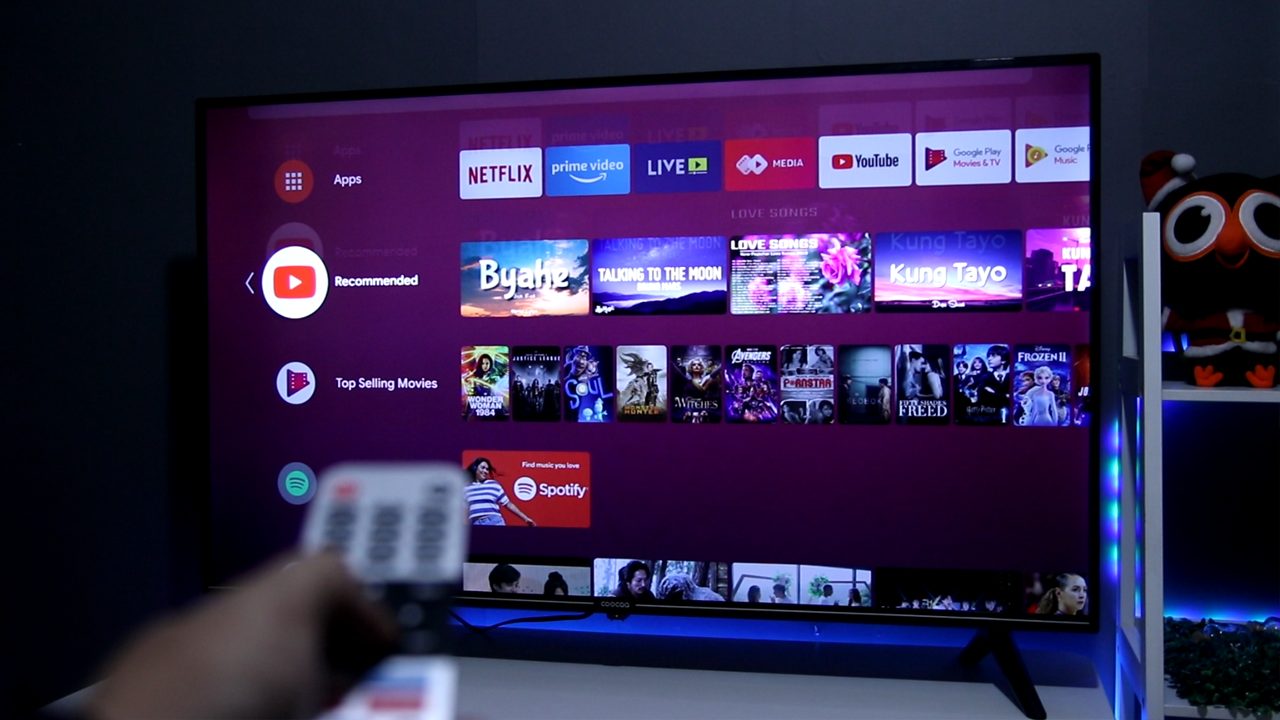 Another affordable 4K Smart TV that you may not have heard of is Coocaa 50S5G Pro. The company's online presence makes it easy to purchase its products in this pandemic age we're living in. Coocaa has an official store on Lazada like other OEMs. 
Coocaa 50S5G Pro is a 50″ LED TV that only retails for ₱20,990, thus making it one of the most affordable 4K TVs available. Like Xiaomi and realme, it's using Android OS to power Google Play Store. However, it's one of the smart TVs that came with Android 10 already. It means it's more updated in features and security than other Android-powered TVs.
You can check our Coocaa 50S5G Pro full review to help you decide whether it's the right TV for you. 
4. OPPO K9 Smart TV Series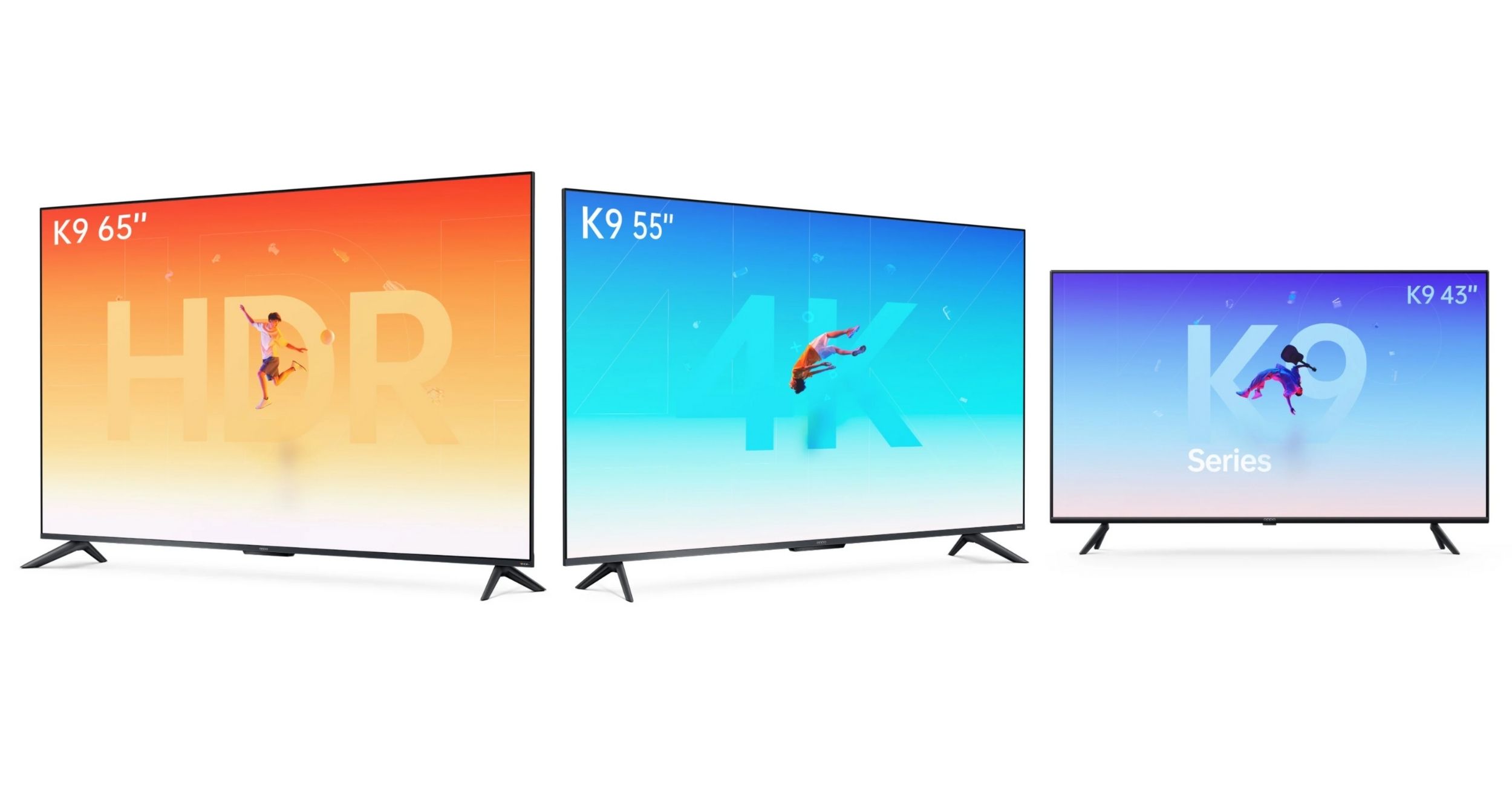 OPPO's K9 Smart TV Series is relatively new in the market, launching just early this month, which means it's only available in China. There's no confirmation whether it'll hit the local market, but we do hope so since it may stir some competition to the already competitive budget TV market.
The K9 Smart TV Series comprises three models — 43″, 55″, and 65″. All three are using LED panels with metal frame chassis. They also use ColorOS TV 2.0 instead of Android, with Chinese as the main language of the UI. OPPO's Xiaobu AI replaces Google Assistant as the main AI companion, featuring content sharing features with supported OPPO smartphones. 
The main difference between the three TVs is the resolution and panel capability. The base model with a 43″ diagonal screen offers 60Hz FHD resolution with up to 230 nits of brightness. Meaning, it doesn't get bright enough when watching content in a sunlit room. 
As for the 55″ and 65″, they use 60Hz 4K resolution with support for 1 billion colors, up to 300 nits of brightness, and HDR10+ technology. The processor even allows for dynamic MEMC for the 65″ variant. 
While the K9 Smart TV Series isn't available for purchase in the Philippines, in China, it starts at 1,999 Yuan (₱14,855 est.) for the 43″. The 55″ and 65″ retail for 2, 799 Yuan (₱20,800 est.) and 3,999 Yuan (₱29,720 est.), respectively.
READ: Huawei Vision S Smart TV with Harmony OS, 120Hz Refresh Rate, Launched in the Philippines for ₱49K!