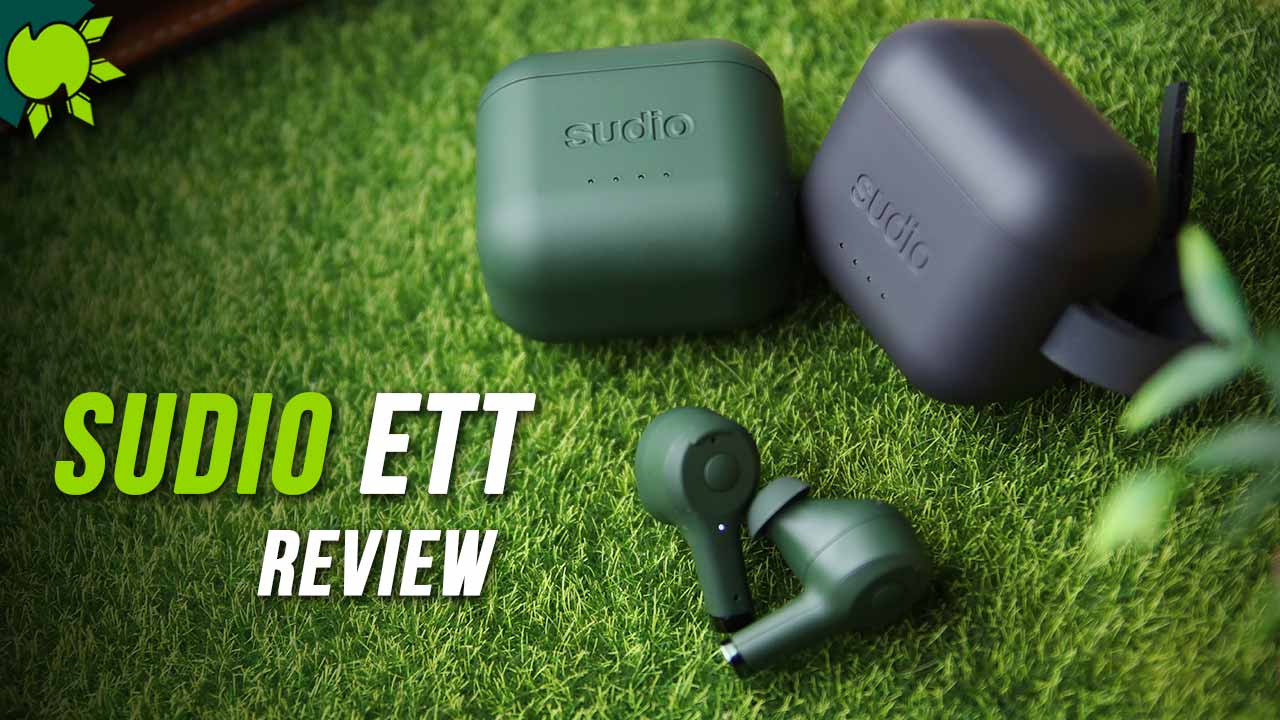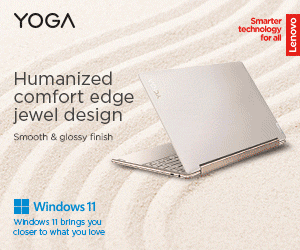 I have been reviewing different kinds of TWS lately and mostly with famous brands here in our country. This is the first time I heard of a brand from Sweden called Sudio–they offer different kinds of premium and high-end audio devices suitable for your needs.
Sudio is kind enough to send us their Audio devices, starting with Tolv, Nio, ETT, and their Bluetooth speaker–Femtio. In this article, we will deep dive into Sudio ETT, it has Active Noise Cancellation, IPX5 water protection, wireless charging, and quick charging. With its high price among all offerings, is it really a worthy device?
Specification
Compatibility: Android, iOS
Playtime: Up to 30h, 20h with ANC+ music
IPX5 Water-resistant, Sweat-resistant
Built-in microphone
Pairing Range: 10m
Bluetooth 5.0
Codec: SBC
USB Type-C / Wireless Charging
Active Noise Cancelation
Warranty: 3 years with Sudio Sphere
Unboxing
This slideshow requires JavaScript.
The box also had a pretty decent presentation just like other sudio products. You will be greeted with the device already. On the bottom part is a small compartment box that includes, seven extra ear tips with different sizes and styles, a USB Type-C cable, and some documentation as well as a welcome card that offers warranty extension.
READ: RedMagic 6 and 6 Pro Launched with Snapdragon 888 Chipset and a Separate Cooling System
Design and Build
This slideshow requires JavaScript.
Unlike the Sudio Tolv which has 6 color variants, Sudio ETT only offers 5 color variants–white, black, green, pink, and anthracite. We got the green and anthracite colors. The green one only has one color and it looks like military green while the Anthracite has a grey-ish look with a gold accent on the bottom of the earbuds. The colors are matte which makes it stylish and elegant.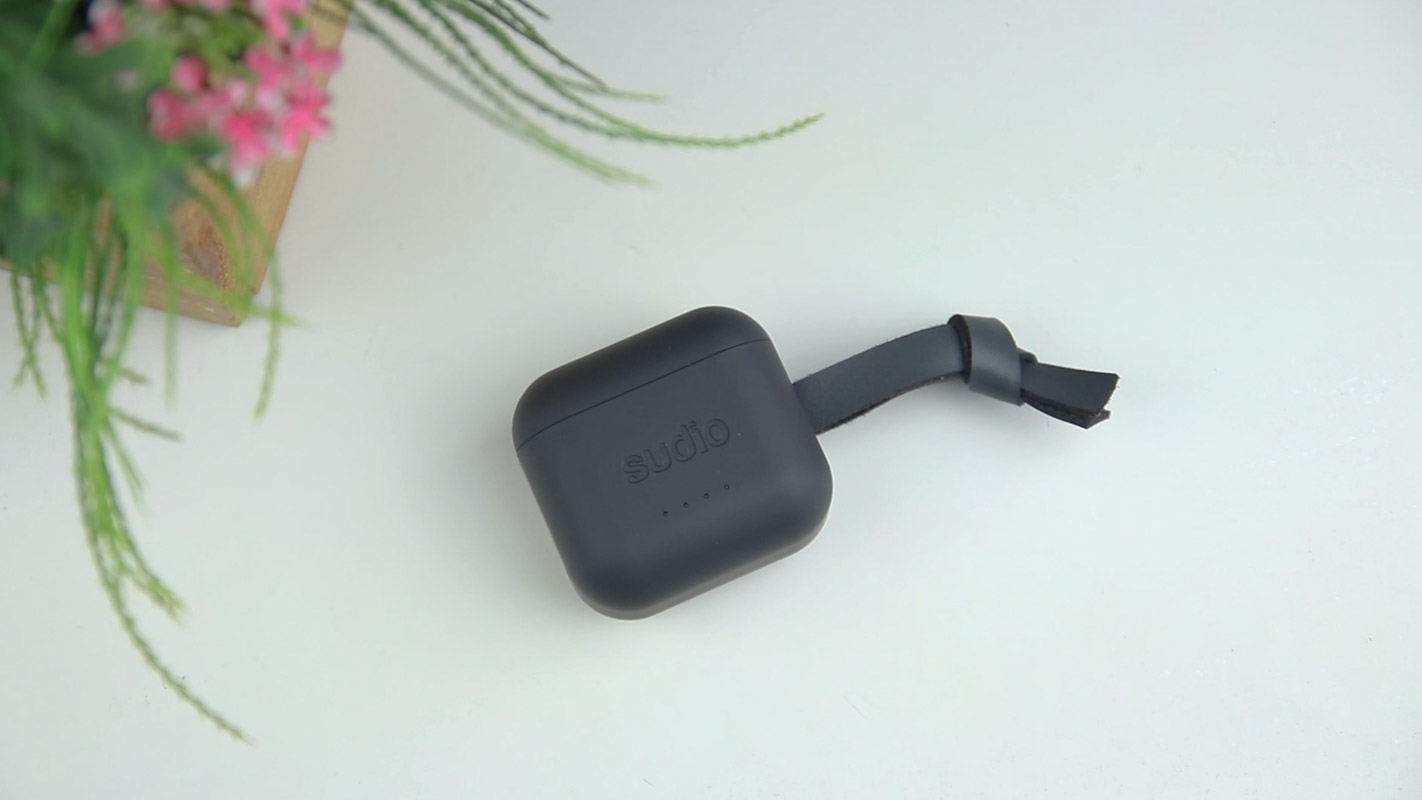 At first look at the case, we thought it was made out of rubber as it has a smooth silicone-like texture but it is made with a hard plastic build. Since it is in a plastic build it feels inexpensive but is lightweight and the architecture of the case is easy to open with one hand. It also has a strap with a leather finish, it is quite durable but you can easily remove it out of the case if you don't want it but it is hard to reattach.
This slideshow requires JavaScript.
Around the case, Sudio ETT doesn't equip with a button but it has a dual-mode instant connection and it pairs fast and easily. Not to mention, it is compatible with Android and IOS devices. It has a led indicator below the embedded sudio logo in the middle. The lights indicate the charging status of the earbuds and the remaining battery. On the left side is the USB Type-C port while the hinge at the back is also tactile, it doesn't wobble, and closing the lid has satisfying clicks.
READ: DJI FPV Launched as First-Person Hybrid Drone
Earbuds
The earbuds, on the other hand, also have a smooth silicone-like texture and also made with a hard plastic build. It sits perfectly on the case however it doesn't strongly hold the earphones but the magnet is tight enough to prevent them from falling out of the case.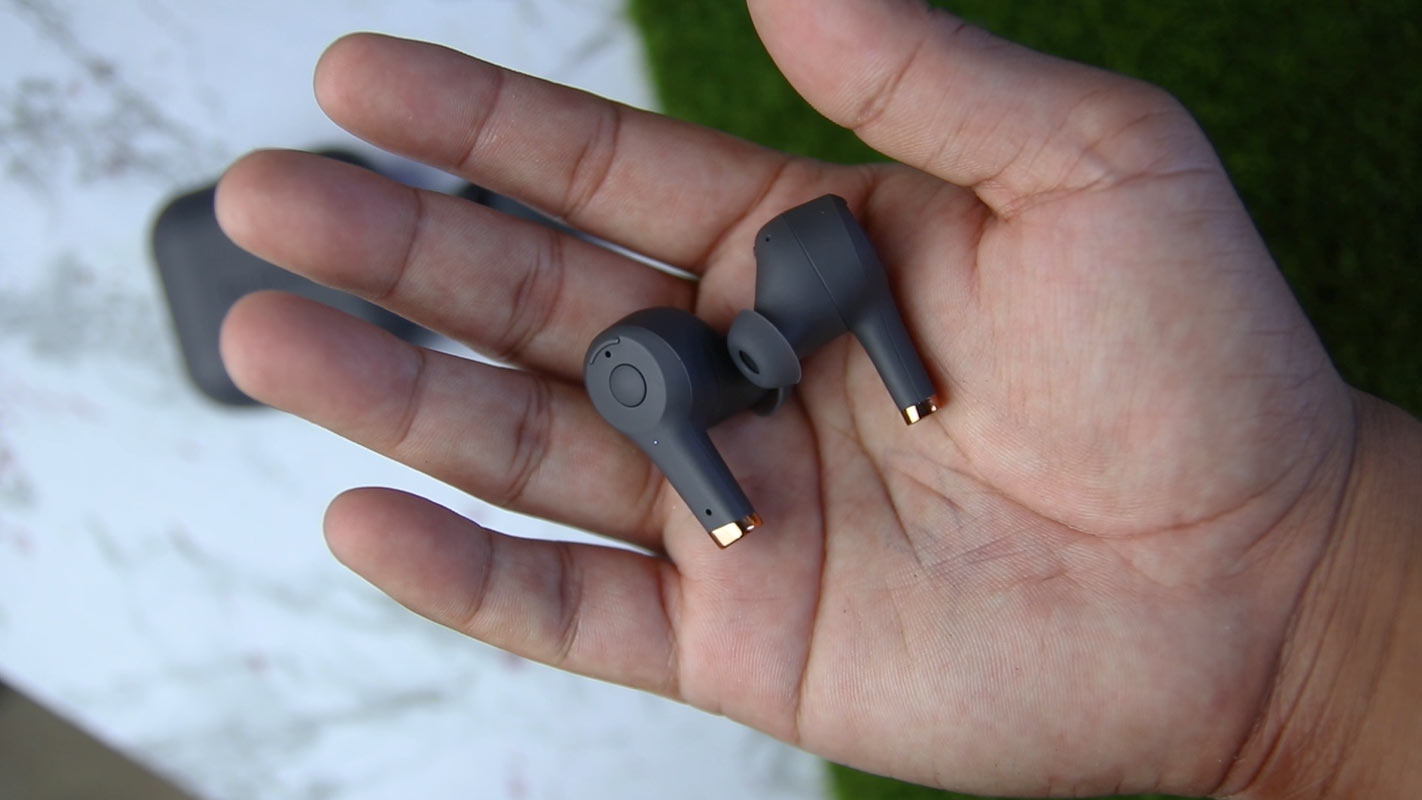 It has a magnetic pole with a glossy finish at the very bottom, but unlike other TWS, Sudio ETT has LED indicators on both pieces of the earphone. It also has a hard press button rather than a soft touch. To be honest, I prefer the soft-touch buttons but the ETT has tactile clicky buttons.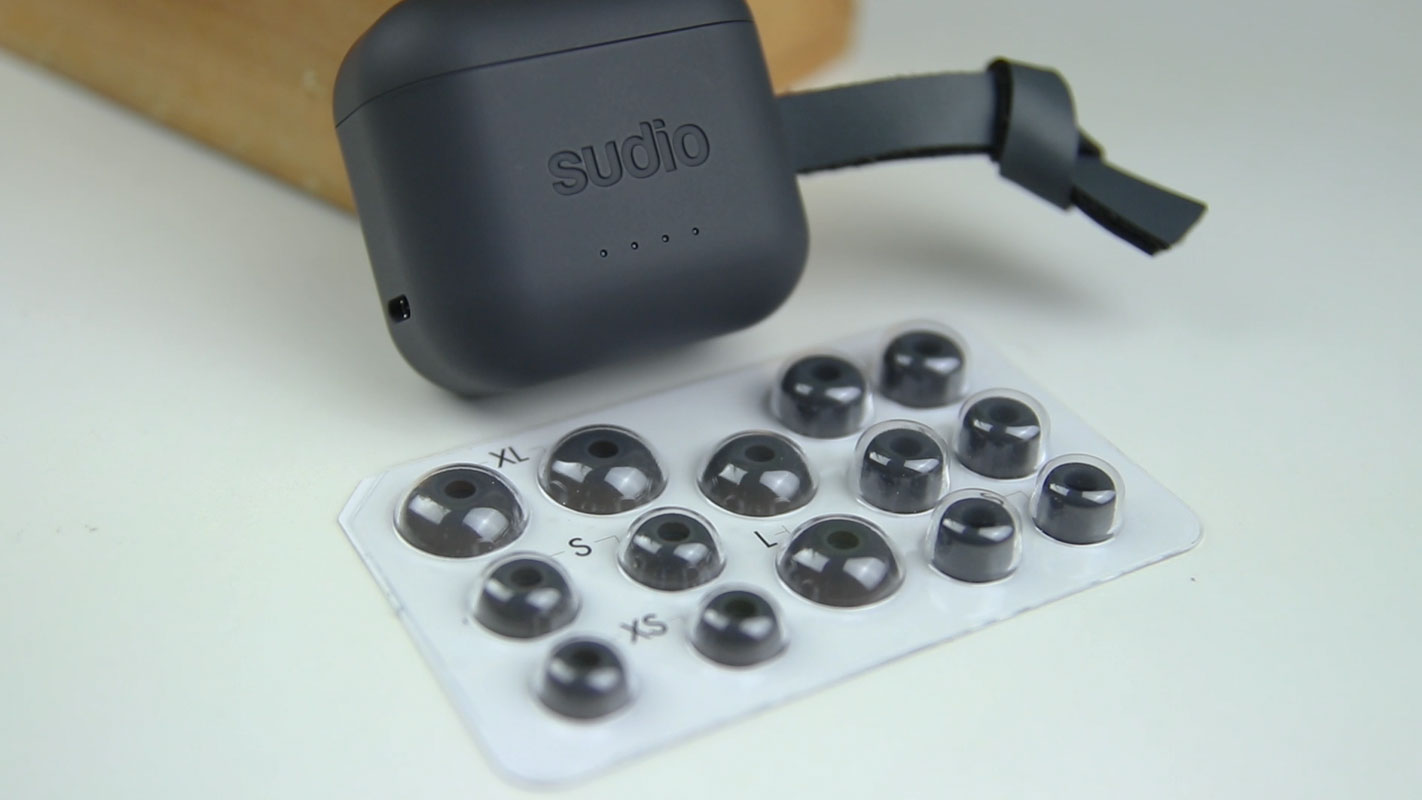 Sudio ETT has eight different ear tips sizes including the one already attached to the earphone. The default is quite painful to wear because of the low profile but good thing there are 3 extra high profile ear tips, and the medium one sealed perfectly to my ear without any discomfort.
READ: realme GT 5G Now Official: Redmi K40 Pro Killer with 65W Charger, 120Hz sAMOLED
Wireless Controls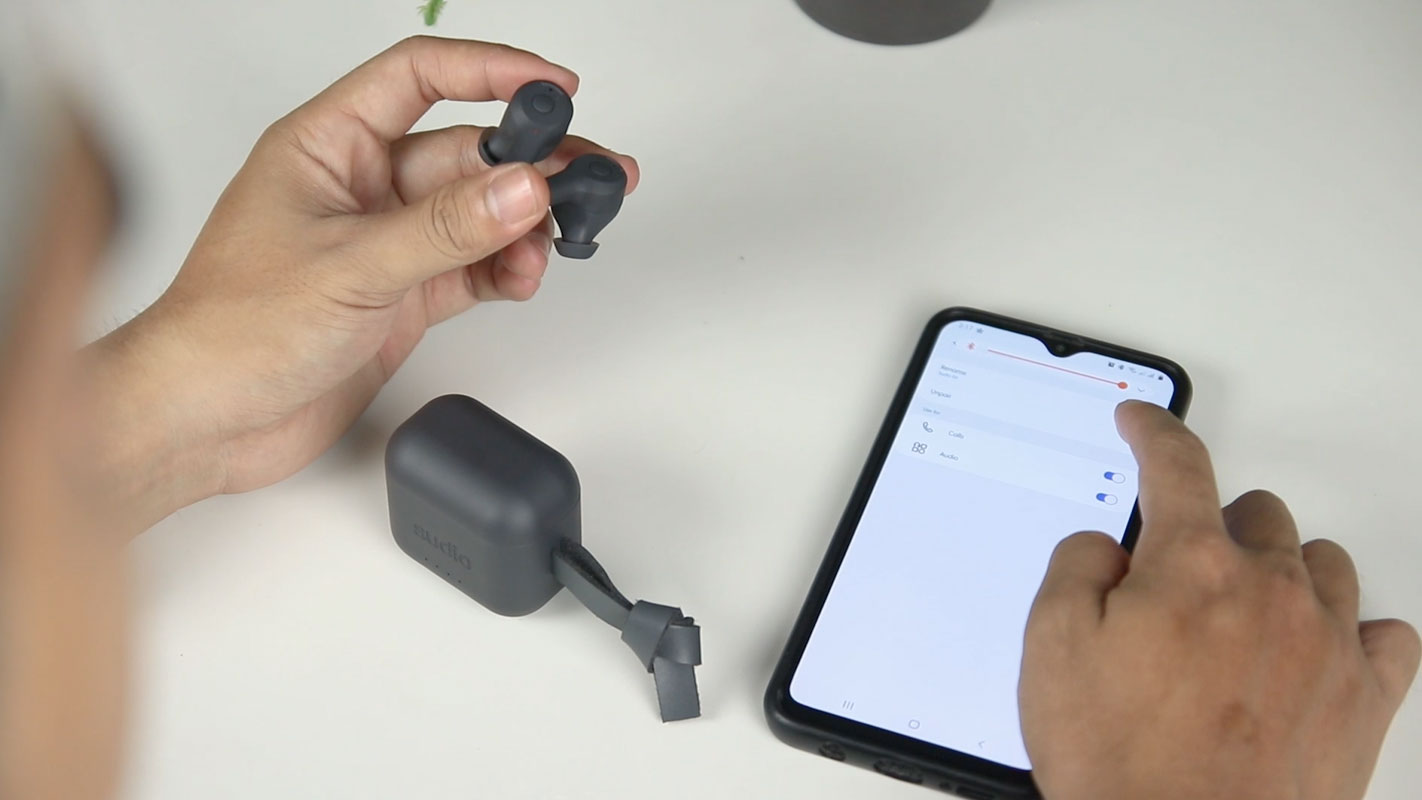 I have two concerns about the controls, first, you cannot customize the gestures but it is very straightforward. Next, it doesn't have volume controls in the earbuds, which is quite a shame since other earbuds within its price range offer at least a hold or triple taps to adjust the volume.
1 click to play/pause music or answer/end call
2 clicks to skip to the next song
3 clicks – back to the previous song
Hold for 2 seconds to turn on/off ANC
Hold for 6 seconds to turn off the earphones
Nonetheless, all controls are very straight forward and easy to operate as it has a tactile button.
Features
Sudio ETT offers reliable and useful features such as IPX5 water-resistant which protects the earphones from light rain and sweats. It also has a clear voice microphone for calls, quick charge, and wireless charging for flexibility and for on-the-go.
READ: Vivo TWS Earphone Neo – Will you get more than what you paid for?
It also has Active Noise Cancellation features which is the selling point of all TWS nowadays. Also Thanks to the wide variety of ear tip sizes, you can find the right ear tips for you that will fit perfectly and sealed tight so the ANC will do its job to maintain the noise-canceling quality.
Quality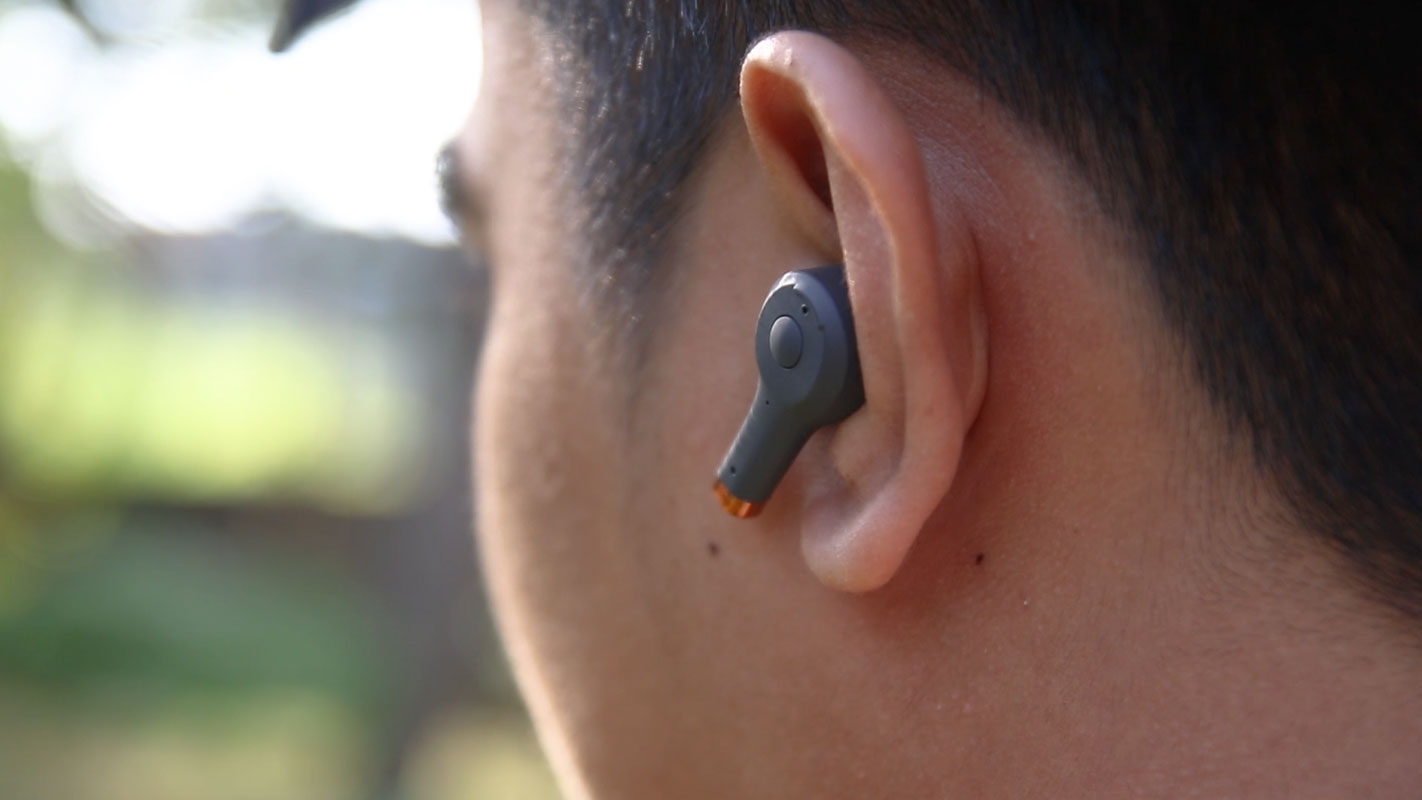 As for sound quality, it is backed with an SBC codec, and the 10mm driver fires good and balanced mids and highs. The bass is not the best of all time but it has the most noticeable quality since it has a thug feel to it. It feels like you're having a tingling sensation in the ear while playing heavy bass music. Even lifting the volume at max it doesn't get distorted and the ANC is legit as it eliminates background noises and it seems working fine without sound leaks.
As for the connection, it has Bluetooth 5.0 and with 10-meter pairing range. The SBC codec is just acceptable, we did experience stuttering while in the second room away from the phone. If it gets disconnected, it pairs in an instant after you are in the range of the device you are connected to.
As for call quality, it has clarity as it offers a clear voice microphone feature, people on the other end of the line didn't have trouble hearing me.
READ: Realme Watch S Pro – A Premium and Customizable Smart Watch
Battery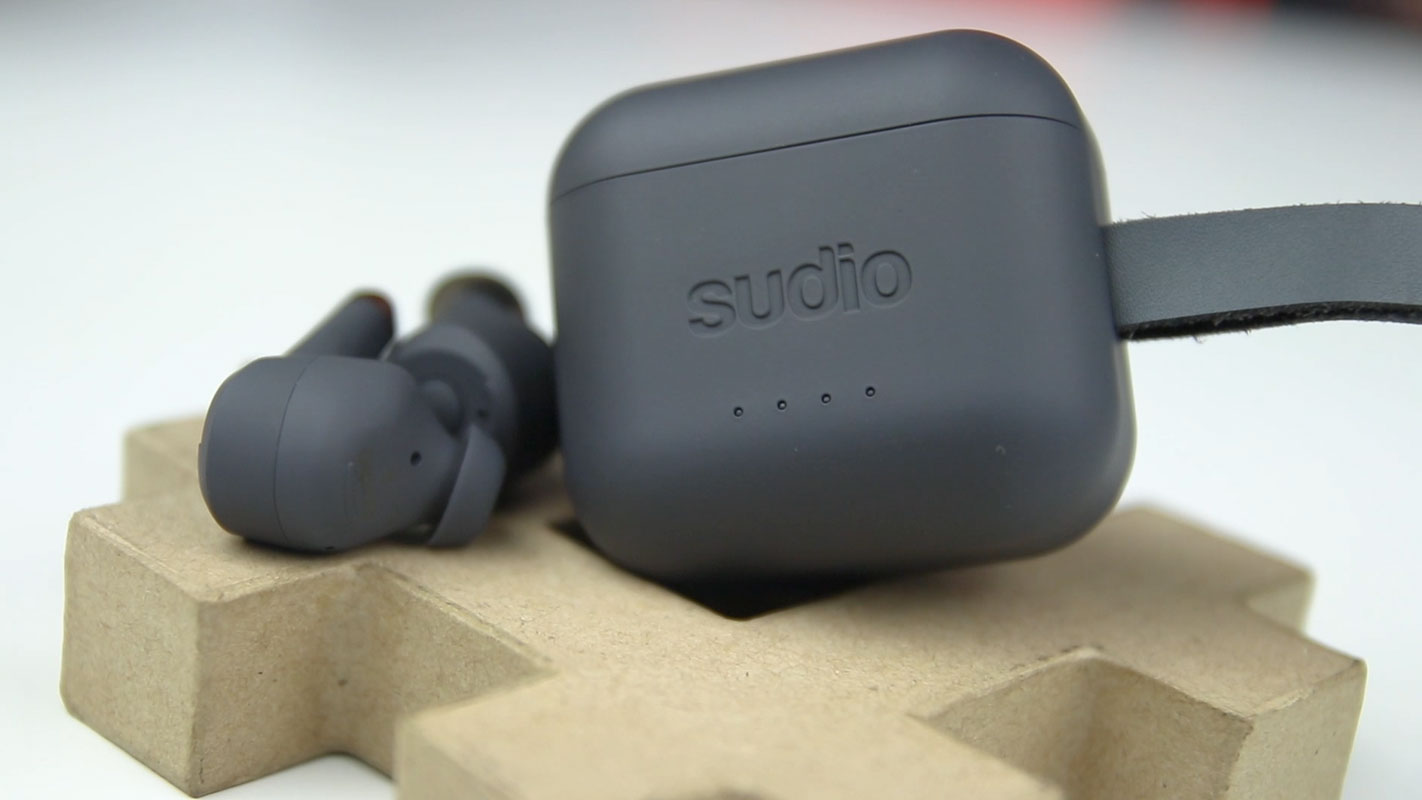 Sudio ETT offers 30 hours of playtime and 6 hours of usage in a single charge of the earphones. We couldn't test the wireless charging however we tested its playtime by using it daily with casual usage and ANC turned on. It endures a day or so of usage so it means that 30 hours is the estimated capacity and it still depends on how you use the device.
Verdict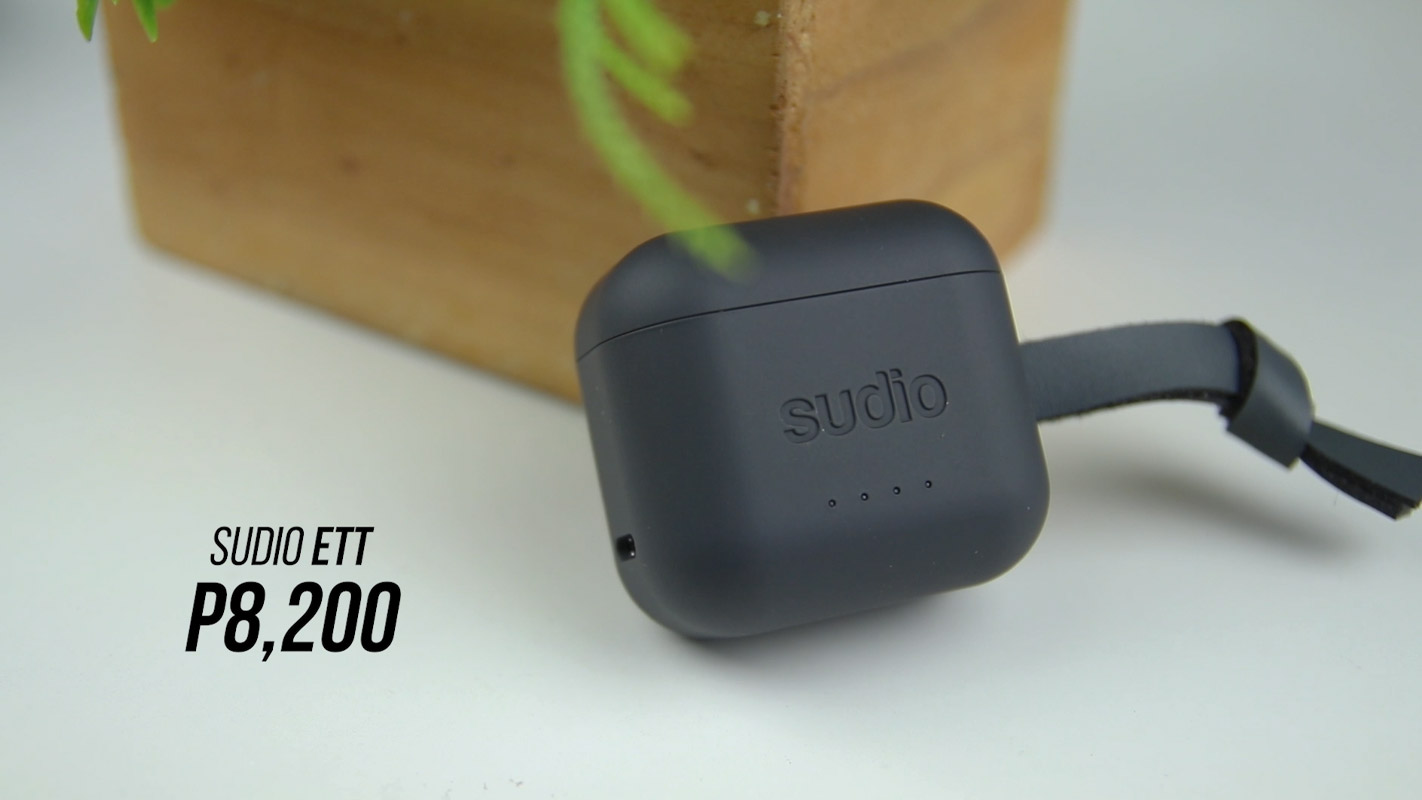 Overall despite its quite low-cost build the ANC which is the cherry on top truly works efficiently. It is priced at P8,200 but it values quality sound, unique design, and reliable features that premium TWS on the market offers. There are some missing features like volume controls, customization, and proximity sensors but I can say it is a straightforward device and suitable for the always-on-the-go person. Not to mention that they offer 3 years warranty so you'll get your money's worth.
Pros 
Easy Controls
Elegant Design
Bass is Impressive
ANC is very useful
Cons
Cheaper looking Build
Lack of volume control
If you decided to buy one of the Sudio audio devices, they offer a 15% discount on their website. Visit http://www.sudio.com/ph, and use the coupon code "manilashaker15".
READ: Sudio Nio TWS Review – Reliable, Simple and Budget-friendly