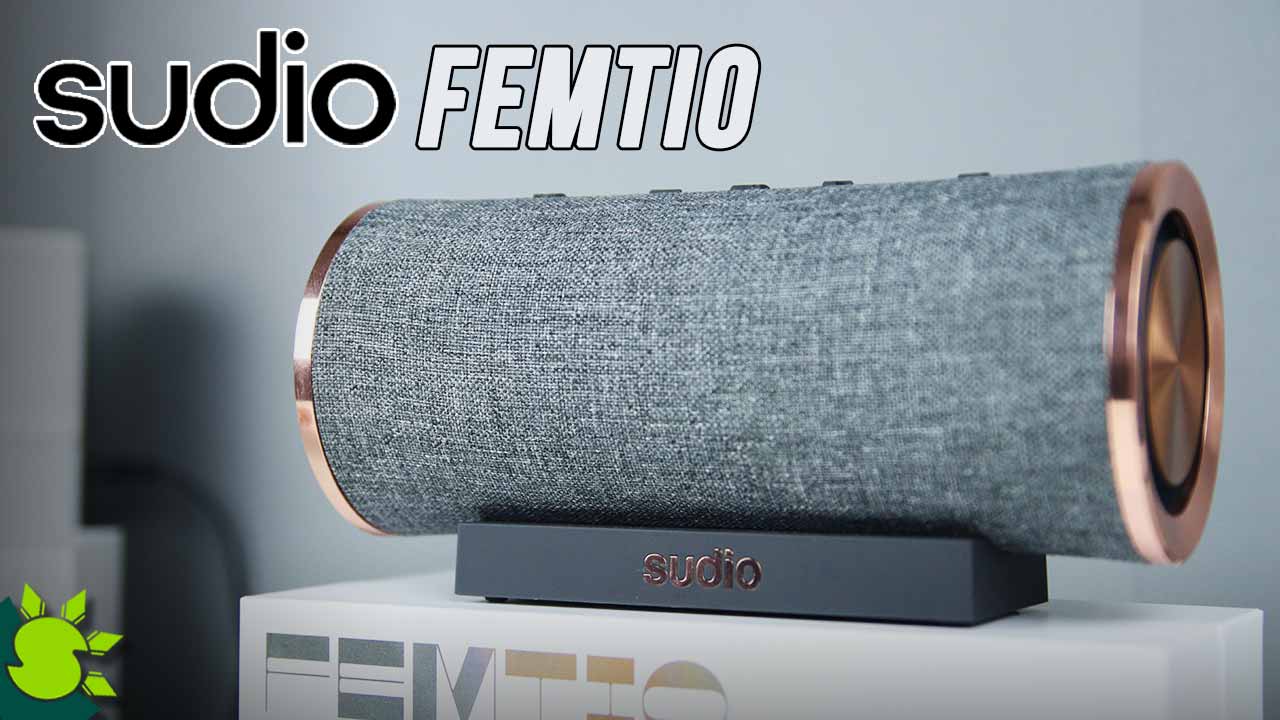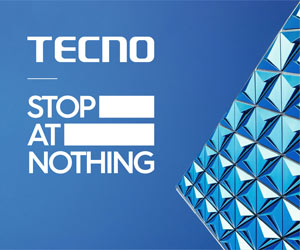 Sudio is a rising brand that specializes in audio hardwares like earphones, speakers, and headphones. They're taking the world by storm with their unique and sleek designs, very unusual, and looks physically good. But are they all about looks and design? Let's take a look at the Sudio Femtio, a Bluetooth speaker with an unusual pairing function. Let's also see if the sound quality will blow us away.
Specification
Connections: Bluetooth 5.0, Aux
Range: 10-meter
Features: Dual Pairing Mode, IPX6 Water Protection, USB Type-C
Colors: Anthracite, Black, Silver
Output power: 2 x 10 watts
Battery: 14 hours playtime
Dimensions: 19 x 10 x 8cm
Weight: 675 grams
Price: P6,600
Design and Functions
The build of the Sudio Femtio feels solid and robust but this device is actually pretty lightweight for its size. You can easily carry this around with you hassle-free. The whole body is in a cylindrical shape, on both sides of it are the bass with a rubber-metal woofer. The main speaker is located in the middle while the body is coated with a leather finish and a rose gold accent on the anthracite color variant. Other colors are also available which are silver and black, the black color feels classy, but for me, the anthracite color is more elegant than the two.
READ: Sudio Nio TWS Review – Reliable, Simple and Budget-friendly
At the top of the Sudio Femtio, is the control buttons with a rubber finish. It consists of five buttons, the power button, play & pause, volume up and volume down, and the pairing button. These buttons have a few command controls such as pressing the volume button twice will go to the next song and some other commands for receiving calls. Speaking of calls, it has a built-in microphone so you can receive calls with clear audio on both ends of the call.
The base part is matte black and the brand logo is engraved in the middle with rose gold accent. It also has an LED indicator above it to indicate the remaining battery and the pairing status. The base makes the speakers sturdy and just sits in its place, so you won't have to worry about it rolling off on any surface.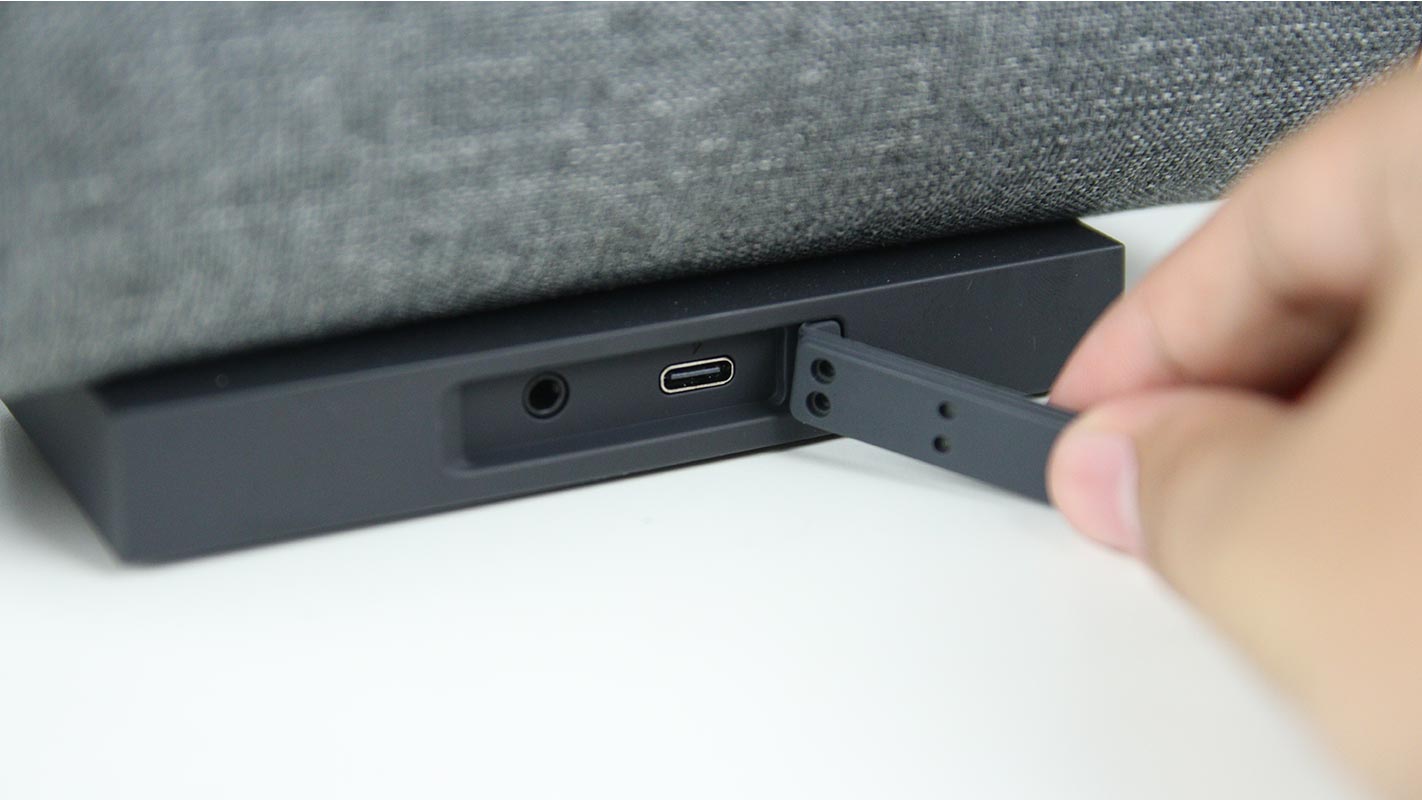 At the back, since it is waterproof, the USB type-c port and headphone jack sit inside with a hard rubber lid cover to prevent water from entering the ports. It has IPX6 water protection so you can bring this one anywhere in any weather, even to beach or pool parties to have some loud and good music for your friends and guests.
Pairing
Now pairing the speaker to a device is pretty easy since it has a Bluetooth 5.0 version. Just double click the left-most button which is the pairing button, and it will automatically connect to your device. The Sudio Femtio has a unique paring feature as well, you can actually connect two Sudio Femtio on one device. This feature is pretty amazing since it delivers surround sound audio when two speakers are connected and this is great if you want to have a very cinematic feel while watching movies in your room.
READ: Sudio ETT Wireless Earbuds – Does it Offer Value Over its Price?
However, I've encountered a bit of struggle trying to pair two speakers on my smartphone. I doubt that when entering pairing mode the first speaker will connect to the second one instead of both connecting to a smartphone. It is not as quick as pairing a single speaker and you may redo the process to successfully pair the two speakers, but nonetheless, the result will be worth it since you will experience an amazing audio experience.
Sound Quality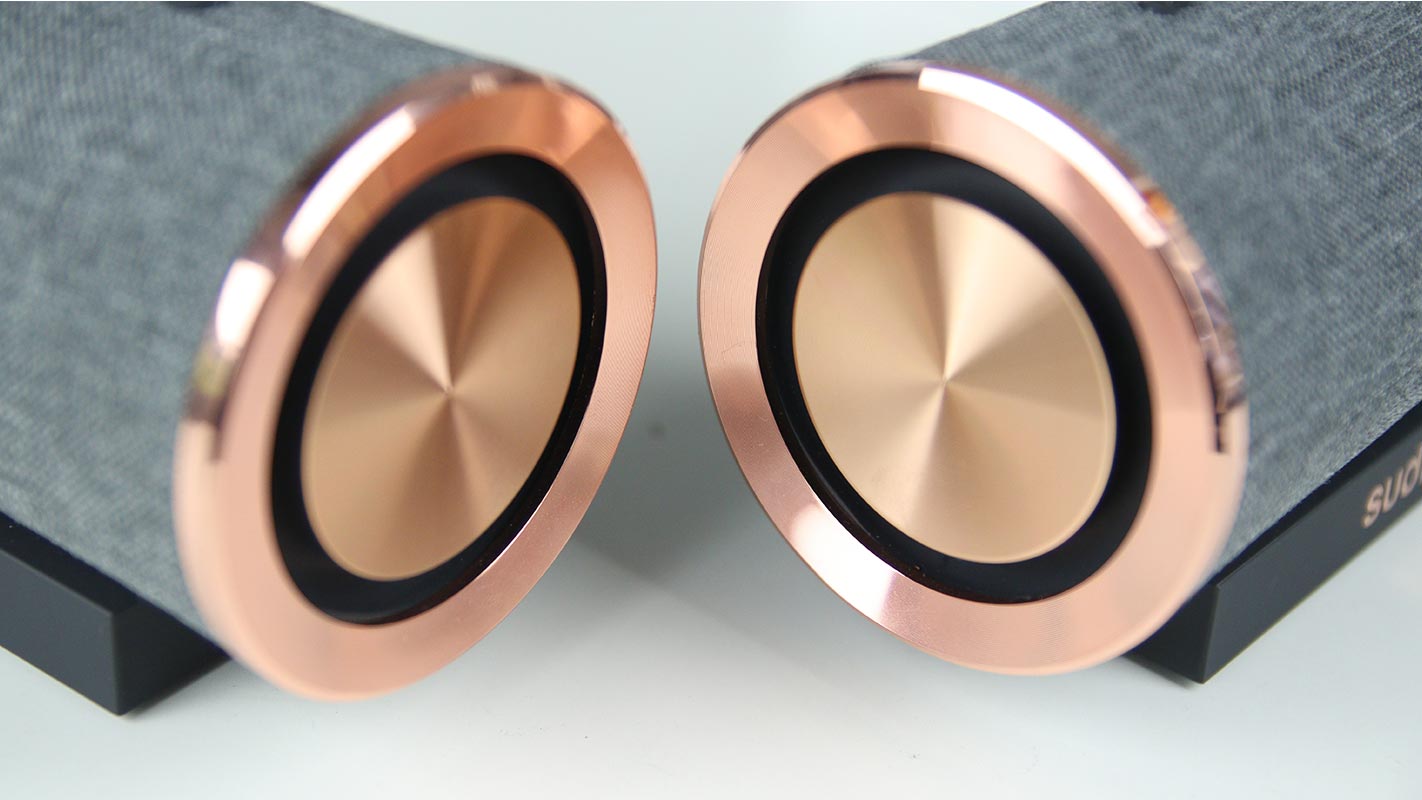 On top of all the amazing features and design of this device, the sound quality audio will not disappoint. It is small but is powerful enough as it fires a rich and clear sound. The rubber-metal woofer has a strong vibration as well and it fires strong and solid bass. The sound is also loud and clear and can fill the small room in 50% volume. So using this outdoors on the max volume will still deliver a pretty good job.
Sudio Femtio also has a 10m pairing range, however, if we tried to take the Bluetooth speaker two medium rooms away from the connected device it gets a bit choppy and will disconnect. But reconnecting it is pretty easy anyway just make sure the device is in range.
READ: Sudio TOLV Wireless Earbuds – Can It Offer Value at Its Price?
Battery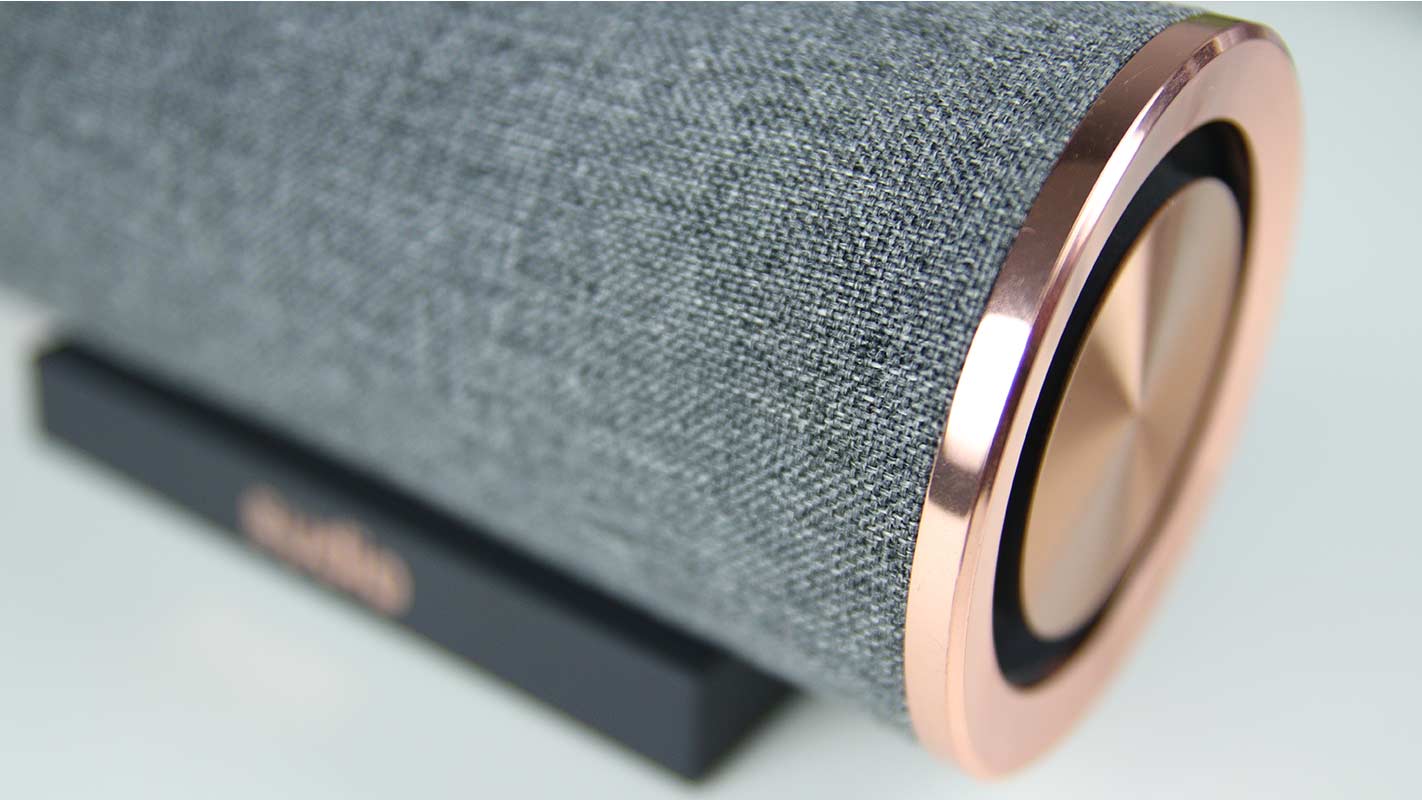 The Sudio Femtio fires powerful bass so it uses decent power but Sudio said that it can endure up to 14 hours of playtime which is long enough for maximum usage. We tested its potential by playing non-stop music at 50% volume for 3 hours straight and it still has 80% battery left. Which I conclude is higher than advertised but if we play at 100% volume the battery will drain faster.
Charging time is a bit longer, it took 2 hours to make 3 LEDs light up and less than 4 hours for it to fully charge. Even it uses a USB-C cord for charging which is very handy these days charging time is quite a bummer. Nonetheless, the battery life is impressive while it offers a USB Type-C port for wider compatibility.
Verdict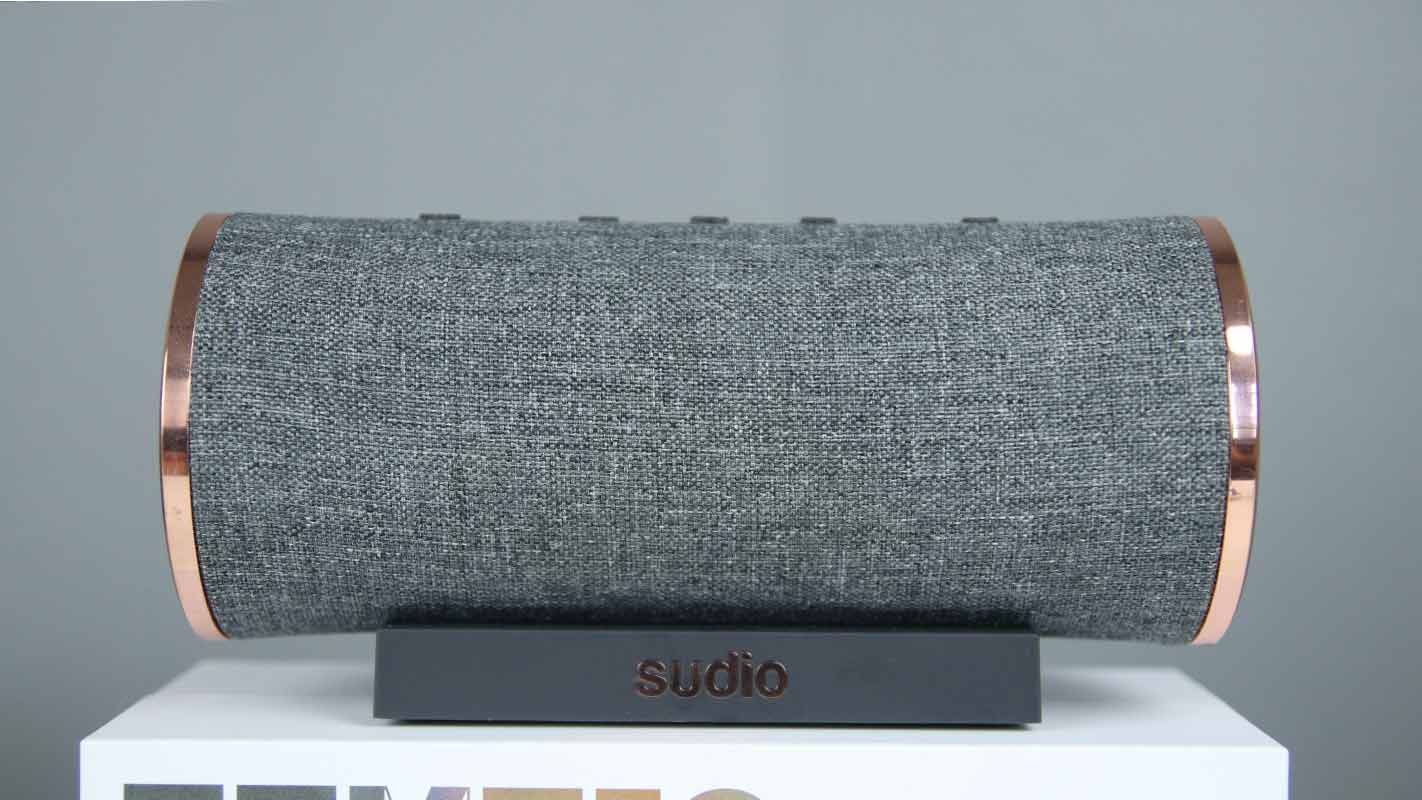 Overall, the Sudio Femtio is a great device to have. The sound quality that it delivers is pretty amazing while having a sleek and unique design on top of it. With a great built and IPX6 waterproof protection, you can never really go wrong with this. With the 14hrs of playback, this device is also for the on-the-go person you just need to charge it hours before going out to fill enough juice. For the price of P6,600, it offers rich and quality sound that makes this speaker recommendable and can be added to your to-buy-list.
Pros 
Solid and Durable
Heavy Bass
Dual pairing quality is surround
Elegant design
Impressive battery life
Cons
Long Charging time
Difficulty on dual pairing
If you decided to buy one of the Sudio audio devices, they offer a 15% discount on their website. Visit http://www.sudio.com/ph, and use the coupon code "manilashaker15".
READ: iPad Mini 6 Could Feature iPhone 12's Bionic 14 and USB-C Charger