Which do you think is a better buy between Lenovo K80 and Xperia M4 Aqua dual? Find out the answers in our camera, benchmark, performance, speaker, design and display tests.
Sony is competing in the mid-range sector of Android with their Xperia M4 Aqua–an IP68 certified device which means it is water and dust proof up to 1.5m for 30 minutes. It also inherits the Xperia Z3+ design accompanied with decent key features and affordable price tag.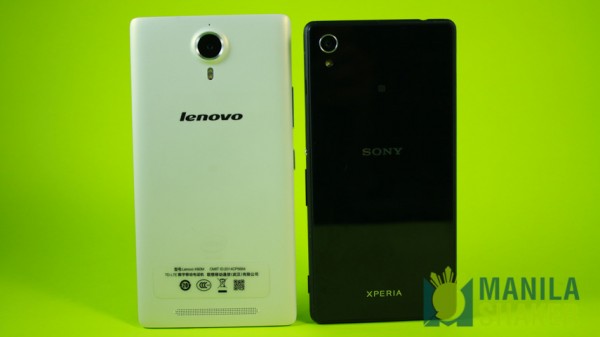 The Xperia M4 Aqua goes head-to-head with the well-established Lenovo K80. Checkout our comparison below.
Design
The two is completely different device with Lenovo K80 having a 5.5-inch FHD display and polycarbonate body. The Xperia M4 is trying to impress with its glass body supported by a metal framing.
In terms of size, obviously the Xperia M4 is easier to hold than K80 because it is smaller, lighter and thinner. The phablet however feels very solid despite the large profile. Still, we'd wish for easier to hold phablet. Lenovo to start designing a sleeker phablet next time.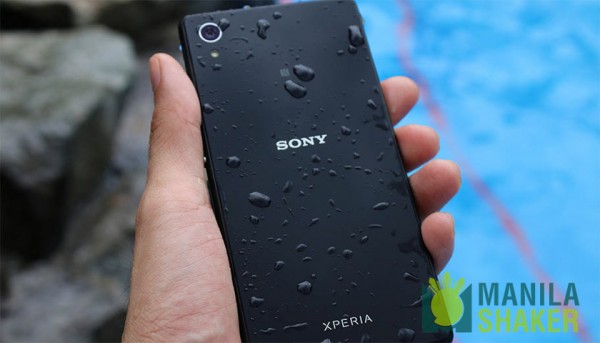 Winner: Sony Xperia M4 Aqua
Display
FHD has just become the standard in budget flagship categories. Lenovo is one of the pilot to bring these to the consumers with their K3 Note and this new one, the K80.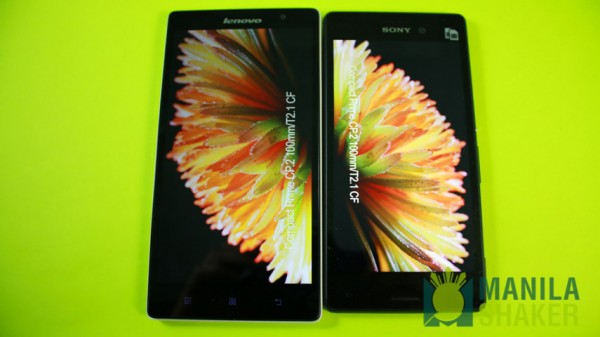 Sony, despite being present in manufacturing TV and monitors, forgot to include an FHD to their 5-incher. And for the price of the Xperia M4, we expected a higher res resolution.
At least, Sony did an acceptable job as the quality in Xperia M4 is a thing we won't complain. It is also much brighter than the Lenovo K80.
Both displays, however, remain rich in colors with right mix of saturation and tone.
Winner: Tie
Camera
Sony is not only having problem in their flagship smartphone camera features. Because what did the Xperia Z3+ failed to deliver in the camera department was also present in Xperia M4 Aqua.
Images from Xperia M4 Aqua are reddish and so soft that it lost some integral image details. Luckily, it did some decent night shots and video in our test against Lenovo K80.
Lenovo K80 impresses us with HDR and day shots, images are sharp and accurate. Few areas worth noting are the video and night shooting of the K80. Video is acceptable but night shots are mediocre similar to K3 Note.
Winner: Still – Lenovo K80, Night Shot – Xperia M4 Aqua, Video – Xperia M4 Aqua
Benchmark and speed
Intel-powered Lenovo K80 garnered higher benchmark numbers and faster boot up speed. Sony Xperia M4 lagged behind K80 in most performance test except in game test where it did considerably snappy work.
Winner: Lenovo K80
Speaker
The speaker in Lenovo K80 is slightly underpowered than on the M4 Aqua. Sound quality is noticeably scratchy when compared to M4's speaker. The Xperia M4 has clear, loud speaker which you can check in the comparison video below.
Winner: Sony Xperia M4 Aqua
Verdict
Lenovo is a tough contender in terms of smartphone performance. The extra large and sharp display is also a key feature you could consider in buying it let alone Lenovo is pricing the phablet very competitively.
Sony feels that the pricing of the Xperia M4 Aqua is acceptable, but it is not especially the device lags behind the K80 in camera and performance. However, if we are talking of premium experience, the M4 Aqua got a design worth checking.

| | |
| --- | --- |
| Lenovo K80 specs | Sony Xperia M4 Aqua Dual specs |
| 5.5-inch FHD IPS display, 401ppi | 5-inch HD IPS display, 294ppi |
| 8.5mm thick, 158g | 7.3mm thick, 135g |
| Scratch-resistant glass | Water & dust proof up 1.5m and 30min, metal frame, all glass |
| Intel Atom 3560 1.8GHz quadcore chipset | Snapdragon 615 1-1.5GHz octacore chipset |
| 2/4GB RAM, 32/64GB internal, microSD card | 2GB RAM, 8/16GB internal, microSD card |
| 13MP camera, HDR, OIS, 1080p video, dual tone LED flash | 13MP camera, 1080p video, HDR, LED flash |
| 5MP selfie camera | 5MP selfie camera |
| 4G LTE Single SIM, WiFi ac, Bt 4.0, FM Radio, GPS | 4G LTE Dual SIM, WiFi n Bt 4.1, FM Radio, GPS |
| Android 5.0 Lollipop | Android 5.0 Lollipop |
| 4000mAh battery | 2400mAh |
| White, Black color | Black, White, Silver, Coral/Pink |
| P11,990 (as of July 4, 2015) | P12,900 (as of July 4, 20150 |
Related posts and videos: