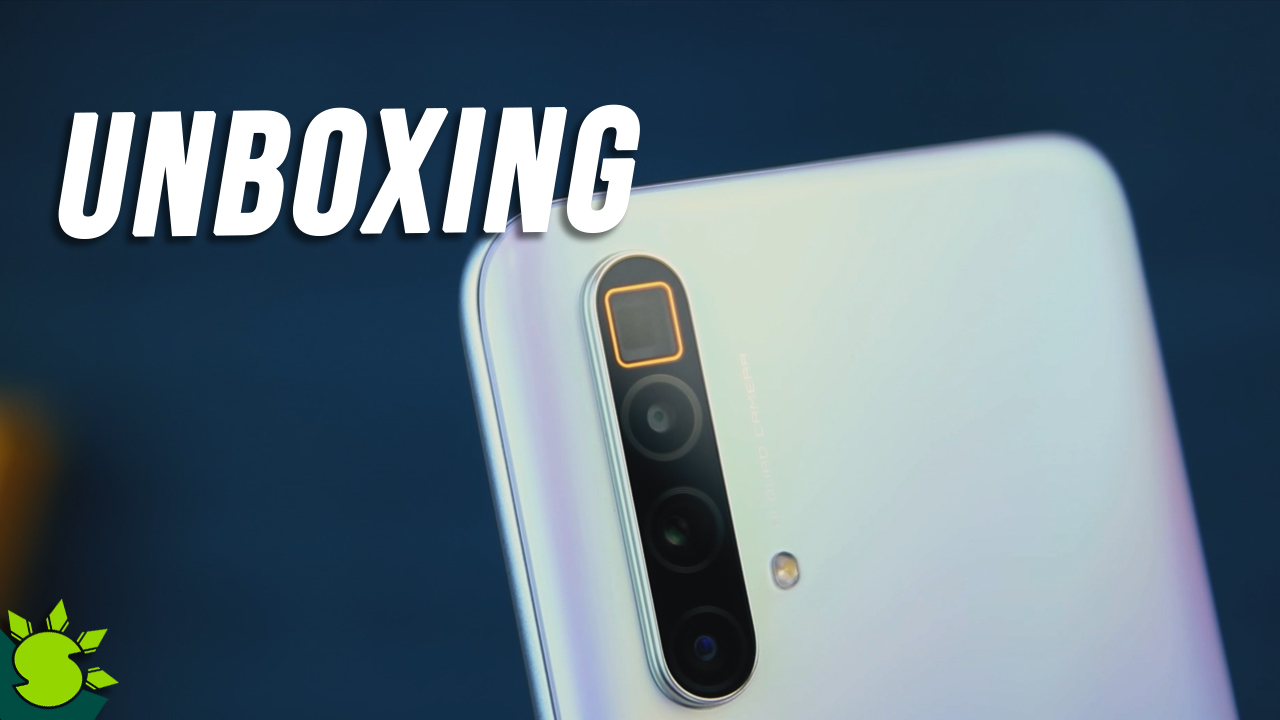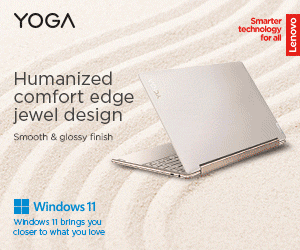 This is the new Super Smooth smartphone from Realme, The Realme X3 SuperZoom. First and foremost, this device is offering flagship-level specs but what should we expect with this phone? what are its capabilities and what unique features can it offer that will define this smartphone we have right now?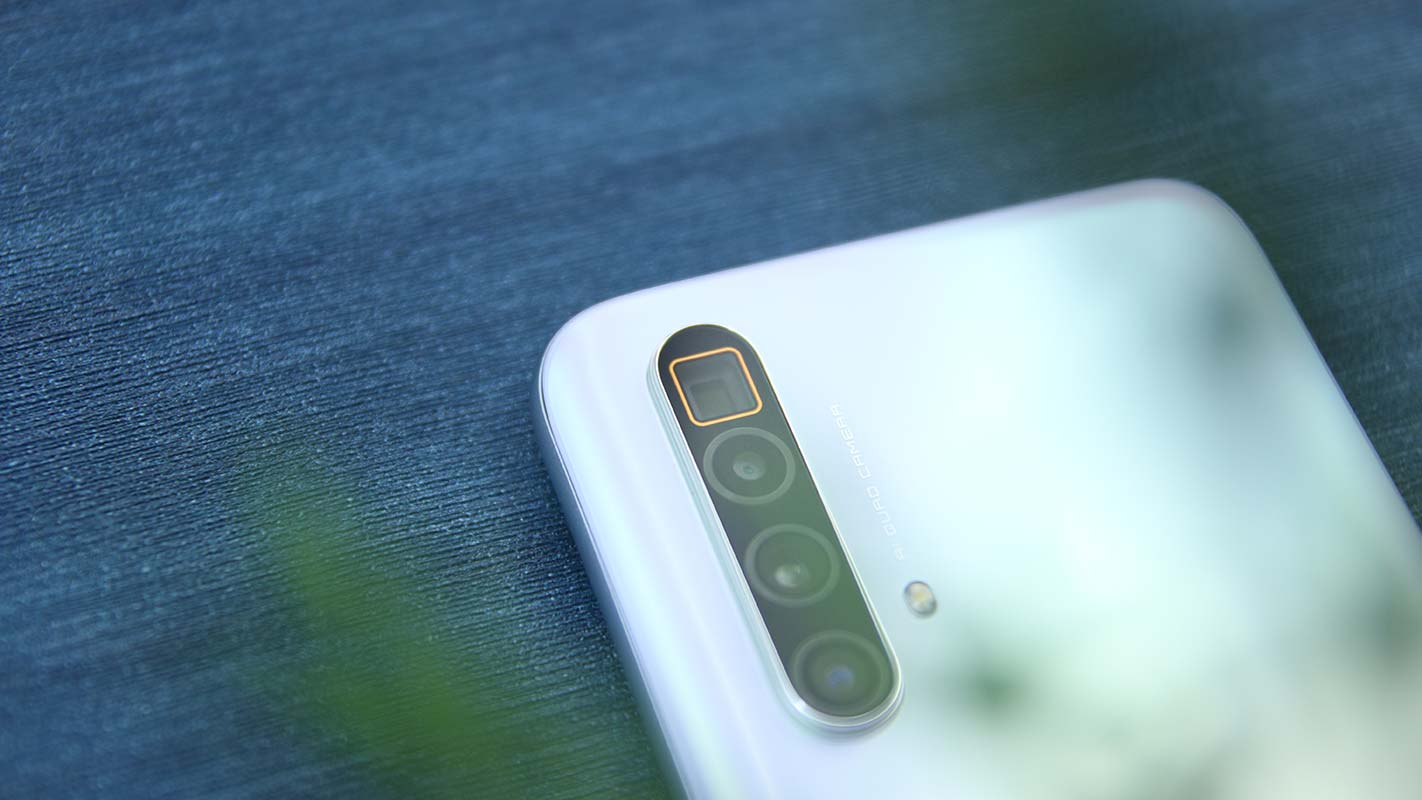 Well, first of all, I believe it will be a flagship killer. It has tons of features that are also used by flagship phones. And the reason I said it was super smooth is that it has a 120Hz refresh rate and smooth zooming from ultrawide to the periscope telephoto lens that can zoom up to 60x hybrid zoom. Now all will be covered in our full review but for now, let's take a closer look on this device
So as you can see we do have a free translucent case, with some documentation, then a 30W power brick, and a USB Type-C cable then the simtray ejector pin. it's pretty much like other freebies of realme we got the arctic white variant. the other color variant is Glacier Blue
Read: Lenovo Legion Gaming Laptops and Tower Pre-Order Details
Moving on to the unit, there is a unique camera module here, it now has a square-shaped lens instead of a circular one that we used to see on the realme smartphones. It still has the signature yellow outlines around the lens but this square-shaped lens is what we call the periscope telephoto lens. Many of us are aware of this kind of technology because we see it on flagship phones and if some of you don't know, a periscope telephoto lens is a folded lens with an internal mechanism that moves when you zoomed in and out–just like DSLR camera lenses. This is one of our impressive techs to date, a pretty cool camera technology made compact to put inside a tiny device to give you lossless quality while zooming in.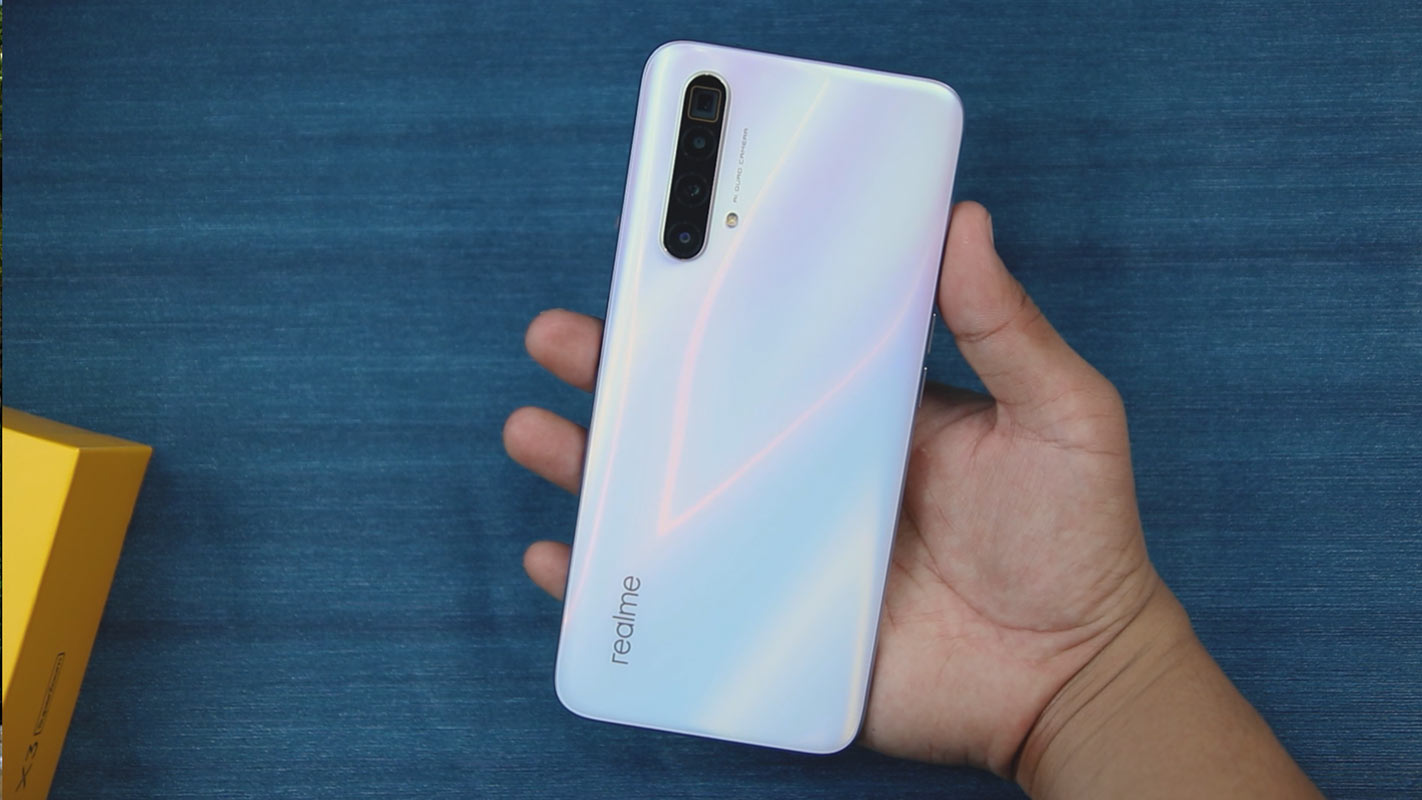 Now looking at the back, it has a smooth matte finish that is a less likely fingerprint magnet. Holding the phone feels like my hands are sweaty. It is so smooth that it feels like it will easily slip through your hands or more likely to fall off the table when it vibrates. But the design, the design is impressive and I can see two things; first, it's like it has a shape that looks like a leaf if the light reflected. But the most noticeable design on the back is the reflection lines, it's like a burning paper, the lines have an outer glow and it feels like, wonder woman's lasso, and it's pretty cool, it feels like it's cold and hot at the same time that's what I feel at first hands-on. It has a curved back so even if it feels slippery it thus adds extra grip thanks to the 3d curved back build.
This slideshow requires JavaScript.
Now on the frame, it has a silver look, and around the phone
it has a volume rocker on the right and a power key with an integrated fingerprint scanner on the left. At the bottom is the simtray with dual nano sim but unfortunately, it has no expandable storage, although our unit has 256gb internal storage so that's fine. Next to it is the microphone, USB type-c port, and speakers. Lastly on top is a secondary noise-canceling microphone. Upfront we get a dual front selfie consist of 32MP main selfie cam and an 8MP ultrawide. It's like a robust version of Realme 6 Pro if you're only looking at the front panel.
Read: Realme X3 SuperZoom vs POCO F2 Pro Specs Comparison – The Best Flagship Killer in 2020!
The hardware is really a head-turner, the screen has a 120hz refresh rate as I said earlier. The screen boasts a 6.6-inch FHD+ 120Hz IPS LCD. It doesn't have a power-saving display but it will give us natural colors because of the IPS LCD, so if you're into productive designing, like color grading at lightroom this is the best screen to produce more color-accurate pictures when editing.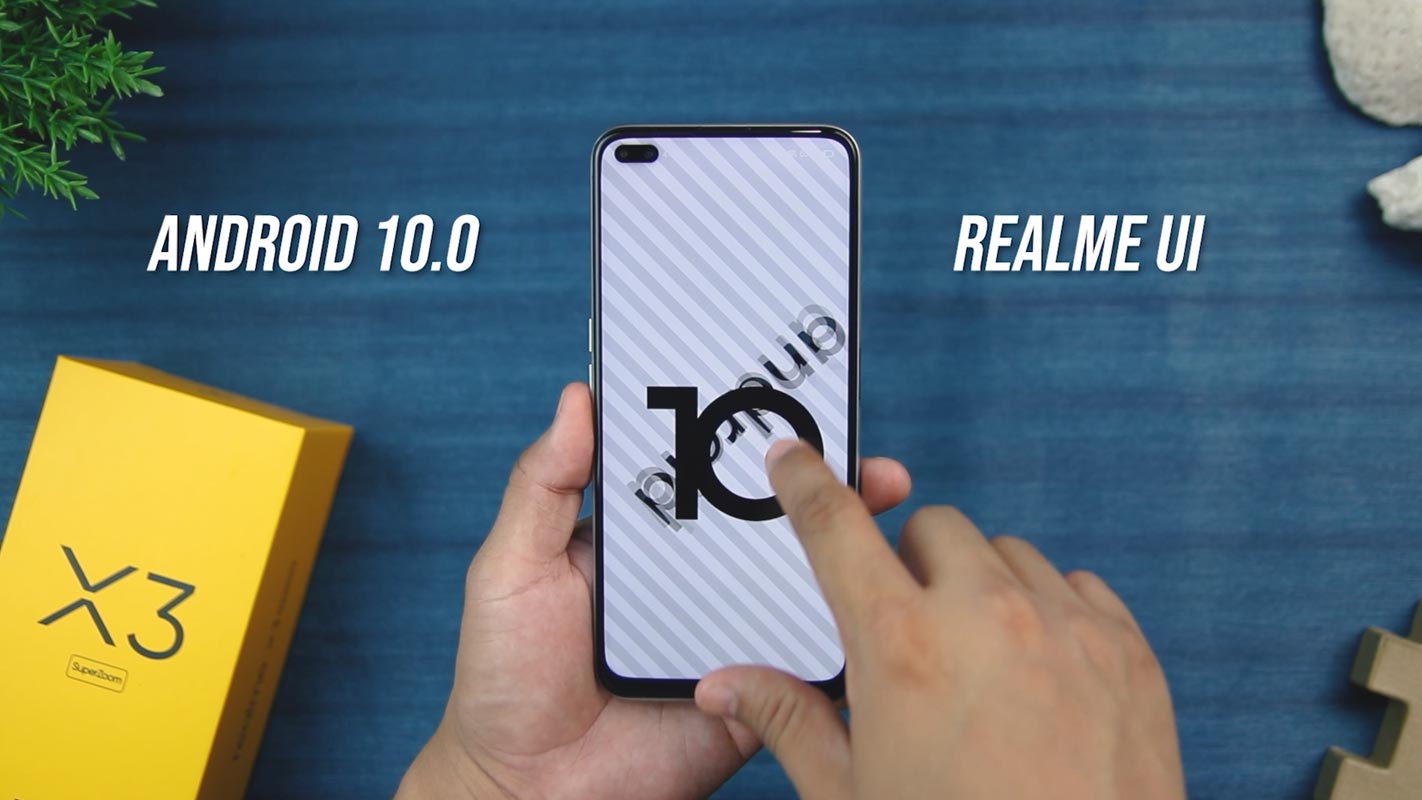 Realme X3 Superzoom is running on Android 10.0 with Realme UI. The UI feels smoother when you combined the fluid animation of the Realme UI and 120Hz smooth display. It feels fast and it feels seamless–it is just pleasing to the eye. Expect it to be more battery consuming but the good thing though is we have a 30W Fast charging to fully charge our 4200mah power battery, it is advertised that it can be fully charged for about 55mins but we will test it further on the full review.
The Realme X3 SuperZoom is powered by Qualcomm Snapdragon 855+ it is a 7nm chip so that means that it is already power efficient. We also got the 12+256gigabyte variant which will be the only configuration available in the Philippines.
Now for the camera, we got a total of four cameras, including first the 8MP Periscope Telephoto lens, 2MP macro lens, 64MP F/1.8 main camera with I believe has a Samsung GW1 camera sensor and an 8MP Ultrawide.
Before we go straight to the sample photos from the Realme X3 SuperZoom, we want to say that not only does it have 120Hz smooth display, it also has a smooth zoom which means it has a seamless transition between lenses from ultrawide, to the main cam, to the telephoto lens and vice versa and it's pretty awesome it offers that kind of experience in this device. It also has a feature called starry night which we will further explain on the full review. Now here's the sample shots from Realme X3 SuperZoom.
Read : Top 8 Reasons To Buy GMA Affordabox
So that's the Realme X3 SuperZoom we're going to dive deeper into this phone as we really want the starry night feature that shoots a very long exposure shot to produce stunning bright skies at night, probably we will download a third-party app to track the milky way and we hope that we can get a nice photo of it. This star-shooter device will be launching on July 9, 2020, at 12:00 noon through a Livestream on the Realme's Official Facebook page.
Read: Black Shark 3, Black Shark 3 Pro 5G Gaming Phones Now Available at P29,995