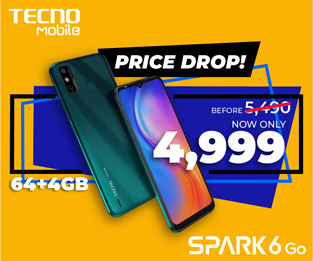 While POCO F2 Pro is already available for purchase in the Philippines, Realme X3 SuperZoom is looming right around the corner (see the conclusion below for the latest update). Although flagship killers have gone slightly more expensive in the past two years, they still cost significantly less than standard flagships today. And luckily, you, the customer, have two options to choose from already.
Realme X3 SuperZoom and POCO F2 Pro Similarities and Differences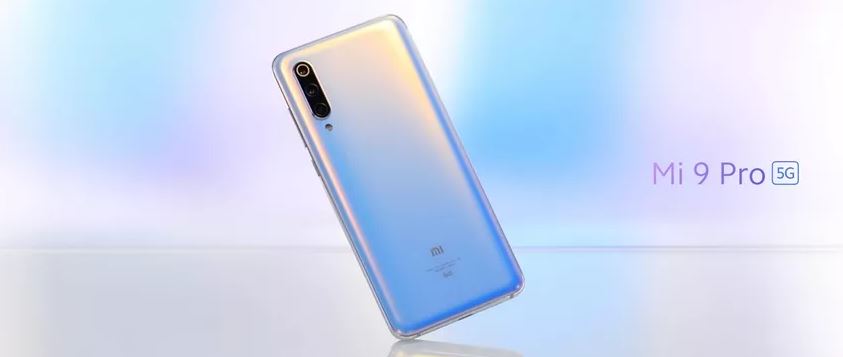 Which is the better buy between the Realme X3 SuperZoom and POCO F2 Pro?
Design and Display
Realme continues its distinct design trend with the X3 Superzoom. Clad in either Glacier Blue or Arctic White color, the flagship-level phone has that flowing pattern that generates interest in just one look. The back, that's made of 3D quad-curved glass, is boasting an anti-glare technology that keeps fingerprint smudges to a minimum; thus, keeping it clean and attractive. But due to the periscope camera, the vertical strip protrudes significantly.
As for the F2 Pro, it has a subdued look thanks to the matte glass finish that comes in several colors — Neon Blue, Phantom White, Electric Purple, and Cyber Gray. The back also curves to the sides but, it comes protected by Gorilla Glass 5. Additionally, the frame is of aluminum. Both two design cues are missing on the Realme competitor. POCO is further separating itself from the game with its rounded camera module and a pop-up selfie.
We do think that both designs are good in their own ways, and picking between the two is going to come down to preference. But, we still love having that pop-up camera that doubles as a notification LED and wide color selection; thus, making the POCO F2 Pro the winner in this round.
For the displays, X3 Superzoom gets the advantage in speed thanks to the 120Hz refresh rate. For the most part, the speedy experience should be similar to the Find X2 Pro. Unfortunately, you're still stuck with IPS LCD. Now, this is where the F2 Pro gets the advantage in visual quality. Thanks to the Super AMOLED panel, it can deliver perfect blacks and punchy colors. There's even support for HDR10+. Then again, you're missing that fast refresh rate.
While Super AMOLED is excellent and everything, we can't deny the fact that the fast refresh rate is the trend in 2020. With that in mind, we're giving this round to the X3 SuperZoom. That's right, even with the pill-shaped selfie cutout.
READ: Realme X3 SuperZoom Unboxing – Everything is Smooth

Performance
Snapdragon 855+ vs Snapdragon 865 — X3 SuperZoom is still using the best Snapdragon chipset in 2019 while F2 Pro is already using the best one yet — the SD 865. While the day-to-day performance won't differ that much, the latest chipset already features 5G modem (and Wi-Fi 6), making the POCO a future-proofed device. However, Realme's device can support up to a whopping 12GB RAM. While POCO can only go up to 8GB RAM — which is still plenty to be fair — its phone features UFS 3.1 already and LPDDR5 for the highest-end model. Neither of the two comes with MicroSD slot, so make sure to wisely choose if you do decide to stick with either phone for a few years. Both are based on Android 10 with their latest respective UI skins. Both, again, offers tons of features, including liquid cooling technology, so choosing between the two will come down to preference. We do have to mention that POCO F2 Pro will soon receive MIUI 12 that features the awesome Super Wallpaper, among others.
Another worth noting is the biometric placement. X3 SuperZoom uses an old school but fast and reliable capacitive fingerprint scanner on the side while F2 Pro gets the modernized version — an in-display scanner. As for the rest, POCO still bundles NFC, infrared port, and an audio jack in 2020. All three, however, are missing on the Realme device.
As you may have guessed, POCO F2 Pro gets the win here.
Cameras
While we are comparing two 64MP quad-cameras, each operates slightly differently. With the F2 Pro, the main sensor is accompanied by a 5MP telephoto lens offering 2x optical zoom and doubles as a macro lens. Furthermore, there are 13MP ultrawide and 2MP depth lenses. Thanks to the chipset, video recording goes up to [email protected] It's a nice feature to have but, you don't really need it in 2020. As for the selfie camera, the 20MP sensor isn't exciting and all, however, it's housed inside a pop-up mechanism.
The X3 SuperZoom, on the other hand, is equipped with an 8MP periscopic lens that offers 5x optical zoom and up to 60x zoom. Additionally, it has an 8MP ultrawide and 2MP macro lenses. You may be missing 8K video but, you can still record up to [email protected] If that's not enough, the selfie cameras let you shoot in both wide and ultrawide angles. There's also stable video recording thanks to the presence of EIS.
POCO may have achieved a feat with its flagship killer but, X3 SuperZoom appears to be more versatile even without 8K and a pop-up camera. With that said, we're giving this round to Realme.
READ: Ultimate 4-Way Comparison – The Battle of the Midrangers

Audio
Neither features stereo speakers, so you're still left with south-firing ones. However, only the F2 Pro includes an audio jack in this comparison. And since you have more features to play with, POCO wins this one.
Battery and Charging
Expect X3 SuperZoom to drain faster due to its faster screen and smaller but still generous 4200mAh battery. It does support 30W fast charging that gets you to 100% within an hour. For the F2 Pro, it has a larger 4700mAh capacity with the same charging rate. If you want the phone that will last longer on a single charge, POCO's device gives you that; thus, making it the winner here.
Verdict
See the price comparison of Realme X3 SuperZoom and POCO F2 Pro in the Philippines:
Realme X3 SuperZoom (European pricing)

12GB/256GB – €499(~P27,800 before taxes and duties)

POCO F2 Pro

6GB/128GB – P24,990
8GB/256GB – P27,990
Even with the long list of advantages, we feel like more people would get the Realme X3 SuperZoom if it arrives at the right price — that's because of the significant pros of the device over the F2 Pro, such as RAM and versatile cameras. However, POCO's phone is still a good buy should you wish to stick with it until 5G becomes the standard.
*Update as of 7/10/2020 – We didn't expect Realme X3 SuperZoom to arrive at a less expensive price than the POCO F2 Pro, making it even a more compelling purchase. Now that POCO F2 Pro is back to its SRP (P26,990 and P29,990), it seems like you should be considering Realme's new flagship as your next phone.