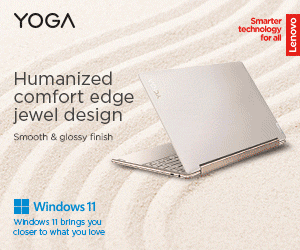 Realme is known for its value-for-money entry-level devices with adequate performance and cameras. The Realme Narzo 50A, a sub-P8K smartphone with a 50MP camera and a MediaTek Helio G85 chipset paired Hyper Engine System ideal for competitive gaming on a budget, will be our main topic in this article. It was released on November 3 as the successor to the Realme Narzo 30A. It is very similar to its predecessor, but with improvements to the design and primary rear camera. We'll look at its other capabilities and how it will perform in other areas, so keep reading.
READ: vivo Y32 goes official with Snapdragon 680 chipset, 5000mAh battery
Design
A first glance, the Realme Narzo 50A has a unique design on the back and it looks like it's from a different smartphone company as the camera module is larger than on any other realme smartphone. However, on the inside, there is a large Narzo text printed at the bottom part alongside the fingerprint scanner. The scanner has been relocated higher than before and it will take some time to become accustomed to it. The larger camera module has a small bump, it's not distracting when held horizontally, especially when gaming.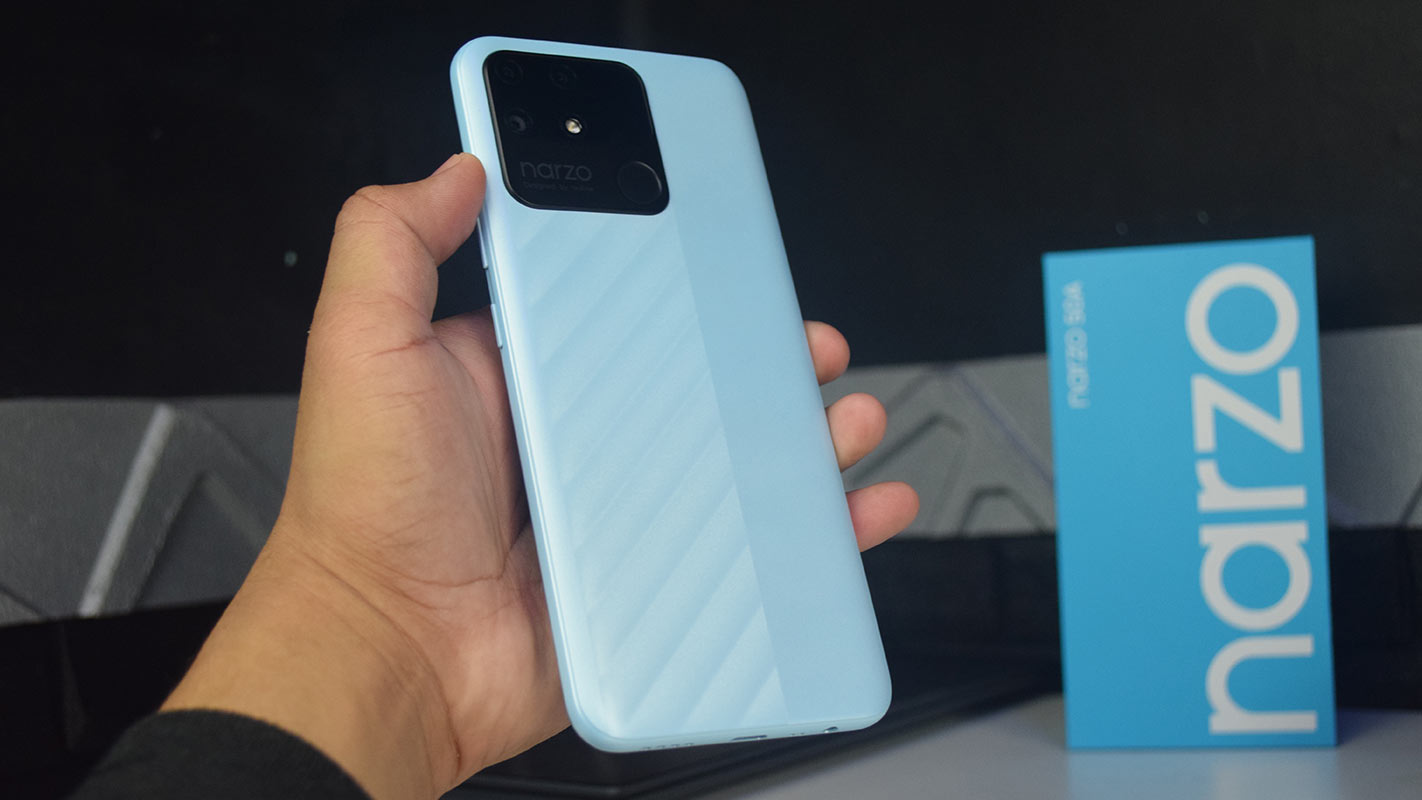 The color of our unit is Oxygen Blue, but it is also available in Oxygen Green. It's made of polycarbonate plastic, but they threw in a free jelly case for extra protection. It has a matte texture as well but shines when exposed to light. The split textures are now cut vertically and the line perfectly touches the camera module. Because it has a massive 6000mAh battery, it's still chunky at 9.6mm, but the back has a rigid texture that adds grip for extended use. It is truly designed for nonstop gaming, and it will not irritate your hand if you hold the phone for an extended period of time.
This slideshow requires JavaScript.
The power and volume rocker is on the right side of the frame, while the simtray is on the left. It can hold a dual nano sim card and a microSD card with a capacity of up to 512GB. The top side is fairly plain, but the bottom houses the 3.5mm headphone jack, main microphone, USB Type-C port, and a single down-firing speaker. At maximum volume, the speaker is loud with some distortion, but it has a bassy sound.
READ: TECNO Spark 8P now available in the Philippines for PHP 7,499
Display
It still has a dewdrop notch, which is common on entry-level phones nowadays, but it has a large 6.5-inch HD+, IPS LCD, a 20:9 ratio, and it appears tall despite the thick bezels. It still looks like its predecessor, but with better contrast and more vibrant colors. It's not as sharp as 1080P screens, but it's the best you can get for the money. 720p screens typically output fewer pixels in exchange for greater stability when gaming, which is why realme couldn't get out of these specs if we're talking about low-cost phones.
This slideshow requires JavaScript.
If you intend to game, the screen will still contribute to performance, and for productivity, the IPS LCD is preferable because it provides true-to-life colors. Not to mention that it has a maximum brightness of 580 nits in auto mode, which is ideal for outdoor use.
This slideshow requires JavaScript.
Inside the display settings, there's a dark mode with different styles ranging from grey-ish tone to black, as well as an auto switch if you don't want to use dark mode all the time. The Narzo 50A also has eye comfort to reduce eye strain, as well as screen color temperature. Setting it to a warmer tone will give the screen a more premium feel, but it will still fall short of phones with AMOLED panels. Still, for the price, there isn't much new to the display, and we're happy to use it on a daily driver.
READ: TECNO Pova Neo now available in the Philippines for PHP 5,999
Camera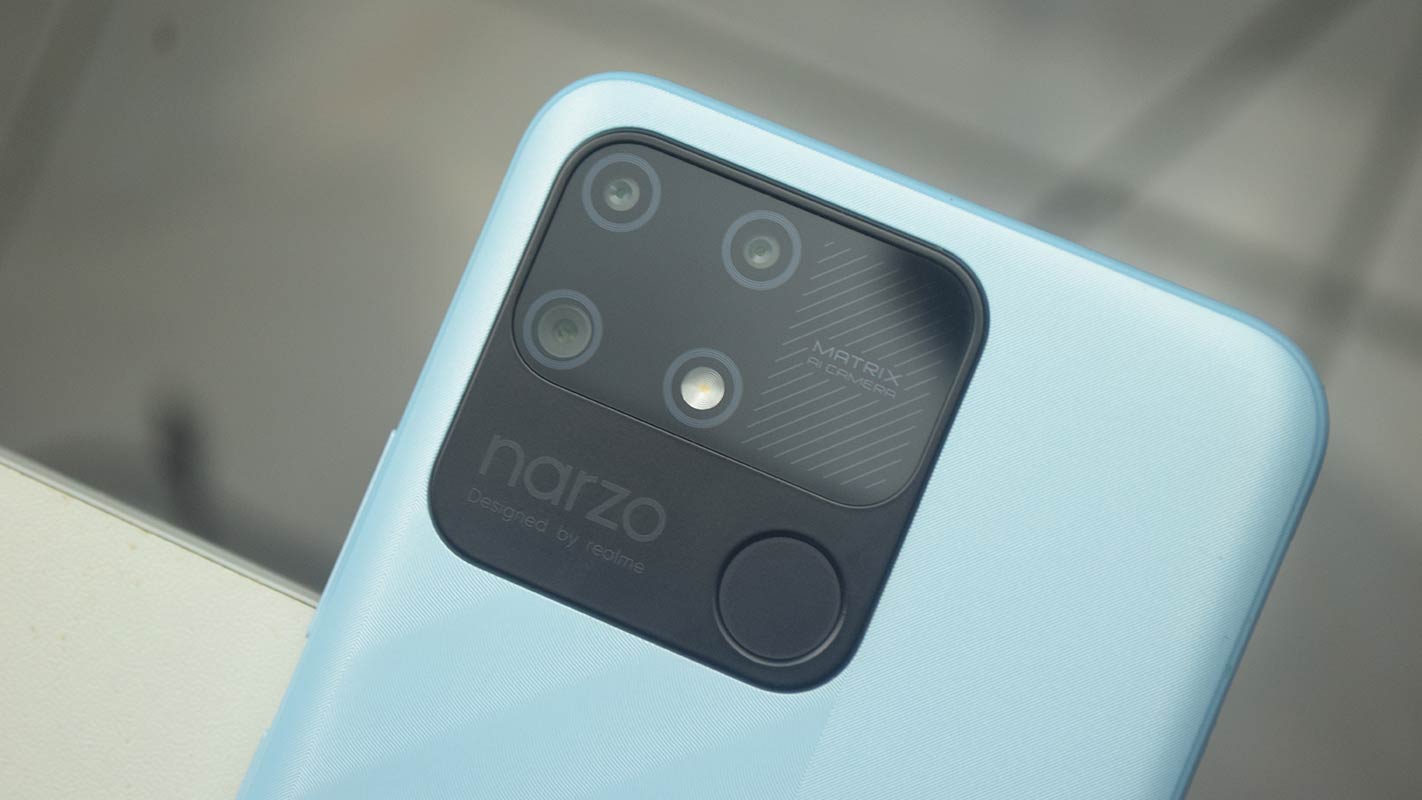 Moving to its cameras, it now has a triple camera setup, with a higher megapixel on the primary snapper, compared to its predecessor. The Realme Narzo 50A has a 50MP f/1.8 main camera, a 2MP macro, and a 2MP depth sensor. In our opinion, they could have opted for an ultrawide lens instead of the macro, as all of the budget phones we've seen with a macro camera feel like a gimmick. But for the price, what can we complain about?
This slideshow requires JavaScript.
Colors are true to life, and the quality of the main camera can be improved by turning on chroma boost. The dynamic range is adequate for the price, and there are no deep blacks. The HDR process is excellent for improving shadow detail while also reducing highlights. When using HDR mode, it produces a cleaner and more balanced exposure on the photo; we recommend leaving the HDR mode in auto mode or turning it on permanently because it does not introduce drastic enhancement that will crash the blacks.
This slideshow requires JavaScript.
It produces acceptable zoomed-in images with details visible even when zoomed in at 5X, but the acceptable zoom is only up to 2X for a cleaner look.
This slideshow requires JavaScript.
Its macro lens isn't the best in terms of quality, but the level of detail is acceptable. Color and white balance detection are also excellent. It will fall short when there are few light sources, so we recommend using the fill light when shooting in low light. Nonetheless, we didn't notice any drastic grains or noise during the day, and it produces acceptable images.
This slideshow requires JavaScript.
When it comes to selfies, the 8MP selfie camera produces good results but with inconsistent skin tone color, which occurs when the background changes. If the skin tone is perfectly processed, the color is fine. The dynamic range is adequate, but it can be improved with the HDR mode. The highlights are lowered, but the subject's face is still visible without the extreme processing look. Also, the blacks aren't too dark and my black hair still has details. In terms of background separation, its portrait mode is also clean and well exposed.
This slideshow requires JavaScript.
There isn't much to see in terms of camera features on its native camera app, but we like how they still included a slow-motion feature and expert mode, which can dial up to 6400ISO and 16S shutter speed. When you switch to the front lens, night mode is no longer available.
Overall, the camera is still great, with good color reproduction and balanced exposure when HDR mode is enabled.
Performance
Under the hood, the Realme Narzo 50A, like its predecessor, is powered by an entry-level gaming chipset–the MediaTek Helio G85 with 12nm architecture. It has a Mediatek Hyper Engine system, which enhances the gaming experience. The unit we have is 4GB of RAM and 64GB of internal storage and the company only released the 64GB configuration in the country. It's a bummer as we don't have access to the higher 128GB storage capacity in the local market. After installing 6 games, it already consumes 95% of the memory, this may reduce performance so we recommend reserving at least 10-20% of storage capacity for cache and other system-generated files.
READ: realme Narzo 50a – Longest Battery Life in a Smartphone under P8k
Meanwhile, we did a gaming review on the Realme Narzo 50A, and you can check the frame rate, stability, and in-game settings by clicking here. Furthermore, gaming on the device is smooth and stutter-free, even when playing MOBA games like Wildrift, Mobile Legends, and Call of Duty. The stability of PUBG mobile and Honkai Impact will be reduced, but you will be able to play at high settings. Playing Genshin Impact is quite acceptable and playable, but for a smoother experience, we recommend getting a midrange device.
Software
This slideshow requires JavaScript.
As for the software, the Realme Narzo 50A is powered by Android 11 with Realme UI 2.0 on top. According to realme, it has a 45% more utilization of system resources and a 32% higher system speed. It's a step forward and more optimized than previous realme smartphones. Browsing is smooth and stutter-free, but launching apps takes time. We didn't notice any system or visual bugs, and it runs as smoothly as other entry-level realme smartphones on the market.
This slideshow requires JavaScript.
It also has game space to improve signal, CPU, and GPU performance when gaming. It also has a Performance Control with three modes: high performance, smart performance, and no performance improvement. It also has various battery utilization modes, such as super power-saving mode, app quick freeze, and so on. The fingerprint scanner is fast and reliable, and it also has a face unlock that works even in low light; simply set the brightness to maximum and it will light up your face and unlock the phone in an instant.
READ: realme Narzo 50i – Reasons Why it is The "Sulit" Gift this Christmas
Battery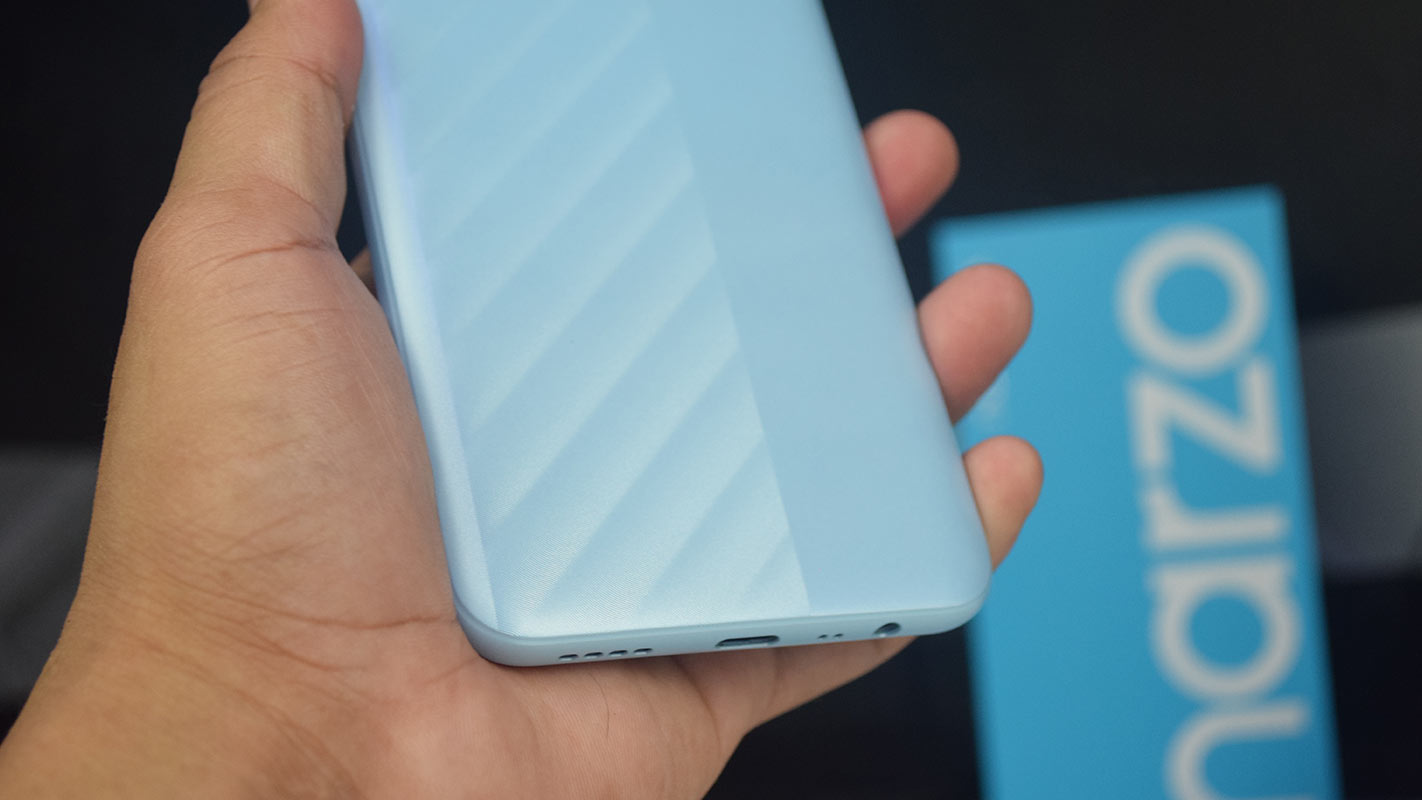 A 6000mAh battery on a budget is rare these days, but it powers the realme Narzo 50A. While the 12nm process and IPS LCD will consume more juice, but compared to those with a 5000mAh battery, the higher the better.
This slideshow requires JavaScript.
In terms of battery life, heavy gaming took about 8 hours and 13 minutes of screen-on time at maximum graphic settings, but this is still dependent on the user. It's an impressive result, but the test was for MOBA games with simple graphics. If you enjoy MOBA games such as Wildrift and Mobile Legends, realme Narzo 50a is one of the best choices for long-lasting gameplay. Furthermore, the Realme Narzo 50A has a battery life of about two days and the super power-saving mode will give the battery a much longer time, which is ideal for times when you need to save some juice.
The charging time for the Realme Narzo 50A with its 18W fast charging capability was 3 hours 27 minutes. It takes a long time to charge due to the large battery, but it is reasonable for the price.
Overall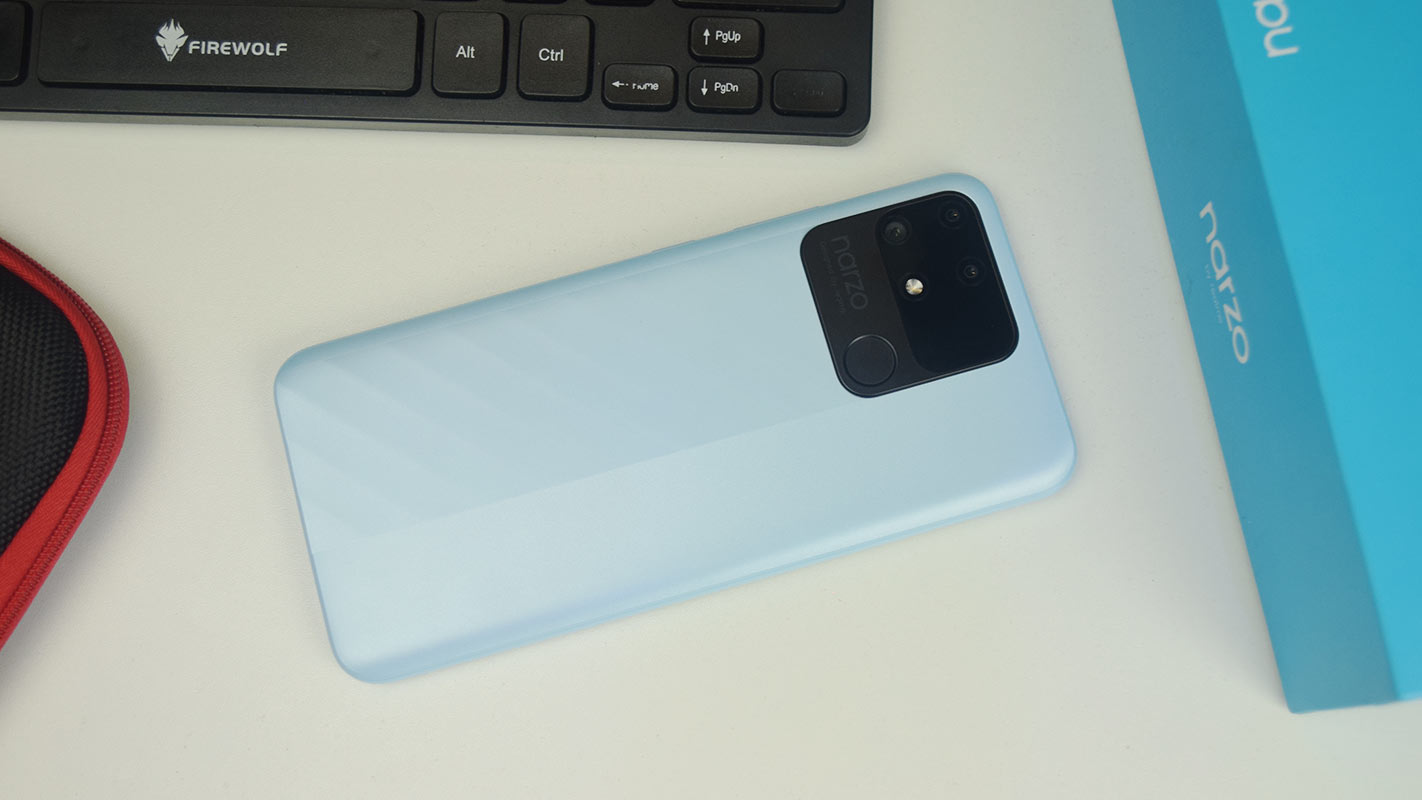 The Realme Narzo 50A is an excellent choice for nonstop gaming due to its large 6000mAh battery. It costs P7,990 for 4GB/64GB, but the storage capacity is insufficient for those who want to install more than six heavy games.
The Realme Narzo lineup hasn't seen much improvement over the course of the year, but when compared to its predecessor, it has improved in terms of design and primary rear camera. It now has a 50MP primary camera, a macro lens, and increased brightness. The Helio G85 gaming processor and a massive 6000mAh battery are still present. This means upgrading to the Narzo 50A will result in sharper images. If you're on a tight budget but still want to play competitive games, the Realme Narzo 50A is one of the best options.
READ: 10 Reasons Why the realme Narzo 50A Should Be Every Mobile Gamer's First Gaming Phone
Realme Narzo 50A specs, price, availability in the Philippines
Display: 6.5-inch HD+ (1600 x 720)
OS: realme UI 2.0 (Android 11)
Chipset: MediaTek Helio G85
GPU: Mali-G52
Memory: 4GB LPDDR4x RAM, 64GB storage (expandable up to 256GB via micoSD)
Sensor: fingerprint scanner, Face unlock
Main Camera (Triple): 50MP f/1.8 (main), B&W portrait lens f/2.4, 2MP f/2.4 (macro)
Front/Selfie Camera: 8MP f/2.0
Connectivity: WiFi 5, Bluetooth 5.0, Dual-SIM, GPS, A-GPS, GLONASS, BeiDou
Ports: USB Type-C, 3.5mm headphone jack
Battery: 6,000mAh battery with 18W fast charge, reverse charging
Dimensions & Weight: 164.5 x 75.9 x 9.6 mm, 207 g
Colors: Oxygen Green, Oxygen Blue
Price: ₱7,490 (4GB/64GB) | ₱8,490 (4GB/128GB)
Release Date: November 3, 2021 (Philippines)