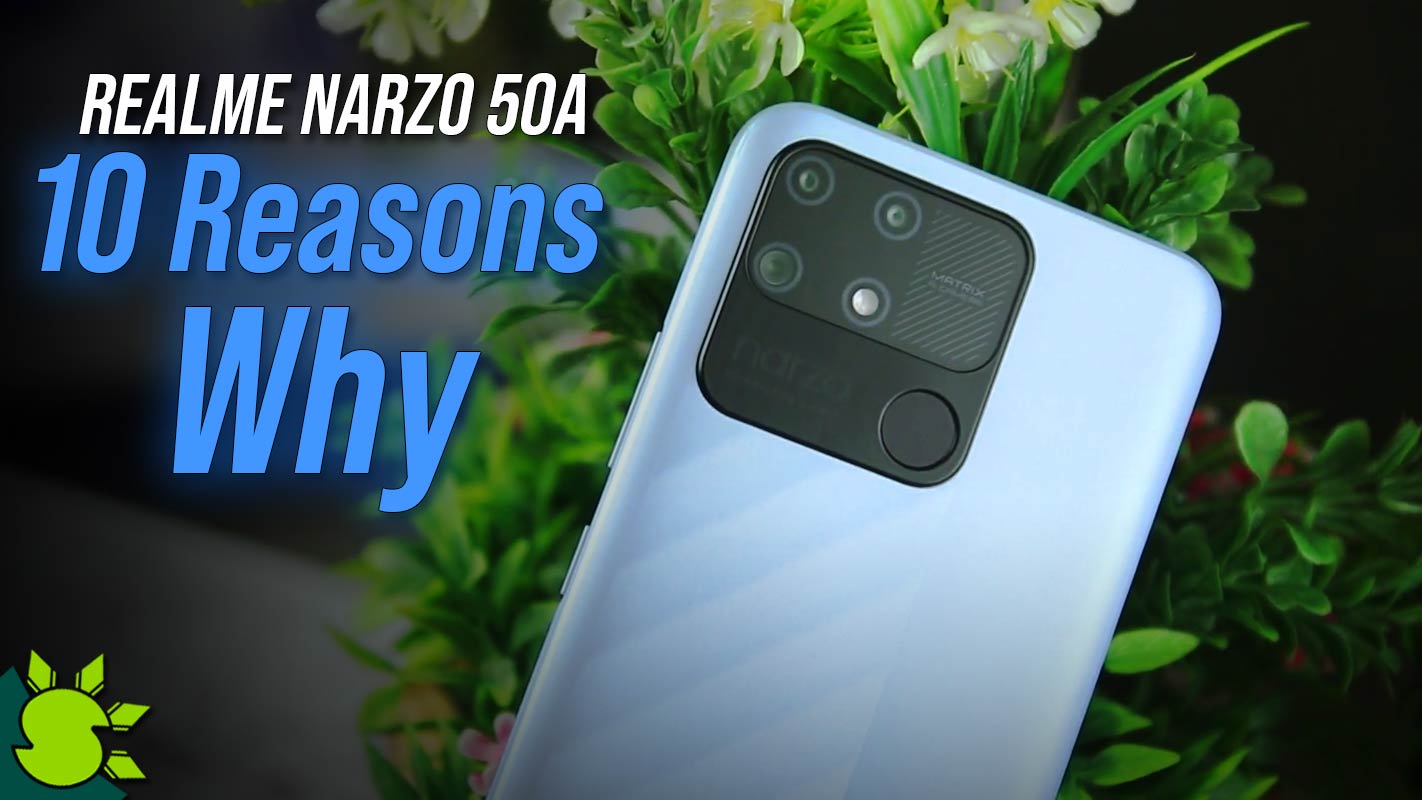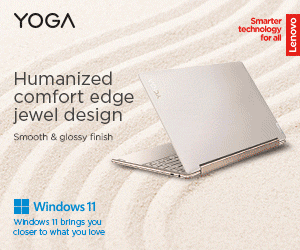 Realme has launched the Realme Narzo 50A, a P7,990 budget gaming phone with a 50MP camera and a MediaTek Helio G85 gaming engine with octa-cores clocked at up to 2.0GHz and partnered with an ARM Mali-G52 GPU clocked at 1000MHz. Its MediaTek Hyper Engine System ensures competitive gaming on a budget at high graphic settings. Here are some reasons why the Realme Narzo 50A should be your first gaming partner before you buy it.
Watch: Realme Narzo 50A – Gaming @ Max Settings!
Gamer Vibe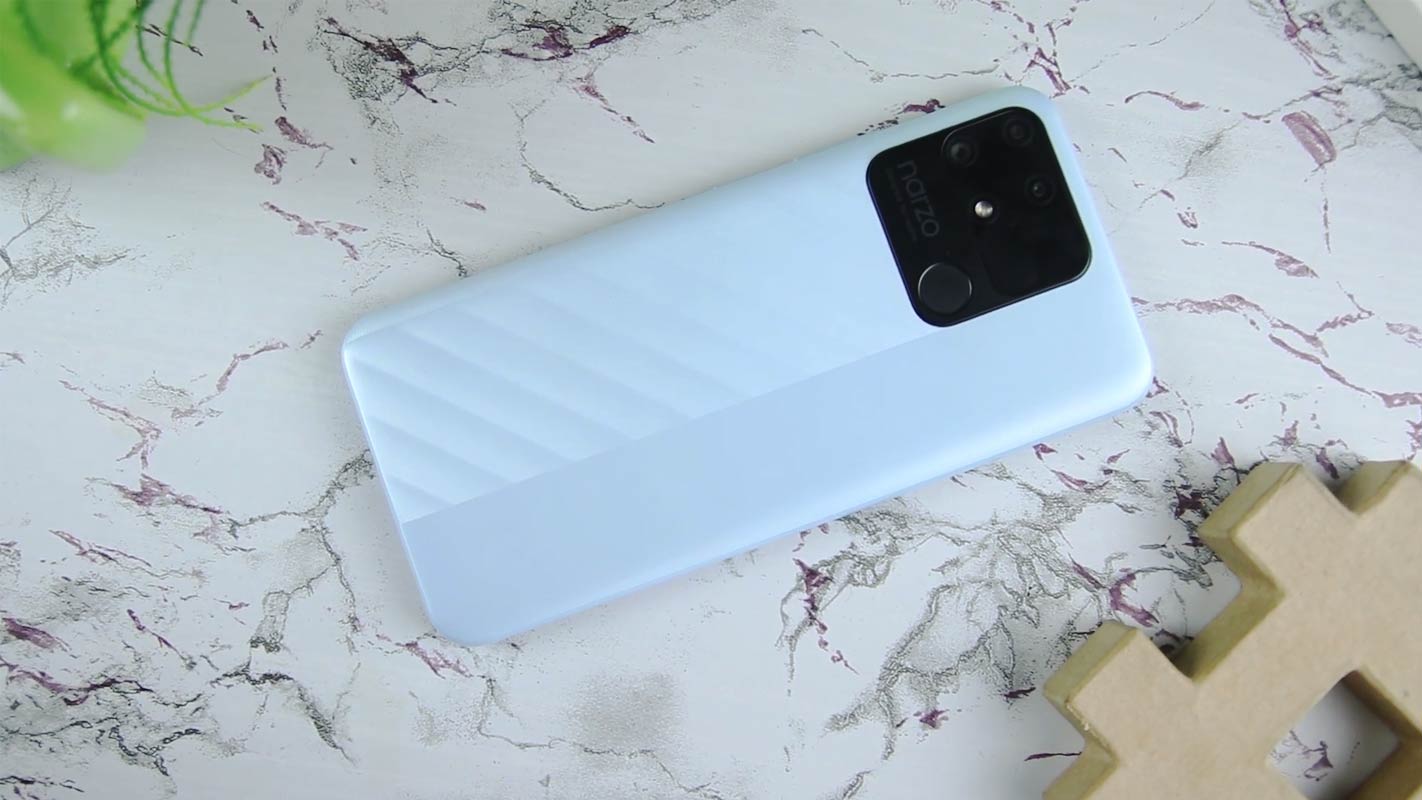 It definitely lacks RGB and cooling fans, but it does offer a unique design with a huge camera bump that looks cool. Inside are a 50MP triple camera array, an LED flash, and a fingerprint scanner. Because of the large battery, the build is very weighty, but it has the same trendy diagonal stripe design as the predecessor—Narzo 30A. It improves gaming on landscape by adding grip. It will undoubtedly aid your grip while holding the phone for continuous gaming.
6000mAh Mega Battery
Speaking of large batteries, gaming on the Realme Narzo 50A is nonstop thanks to its massive 6000mAh battery. Realme Narzo 50A can last up to 1-2 days of daily usage, while gaming nonstop will give you more than 8 hours of playtime. The 6000mAh battery is more than enough to satisfy mobile gamers who play for longer periods of time.
Optimized Battery
This slideshow requires JavaScript.
The realme Narzo 50A not only has a large battery, but it also has Battery Life Optimization features such as App Quick Freeze and Screen Battery Optimization. This ensures prolonged use by limiting background app usage and lowering display effects without compromising the overall experience. Power Saving Mode is also important because it limits background processes, and Super Power Saving Mode is the best option for preserving battery life for a longer period of time.
READ: Xiaomi 11 Lite 5G NE Swarovski Premium Giftbox to arrive in the Philippines
Gaming Chipset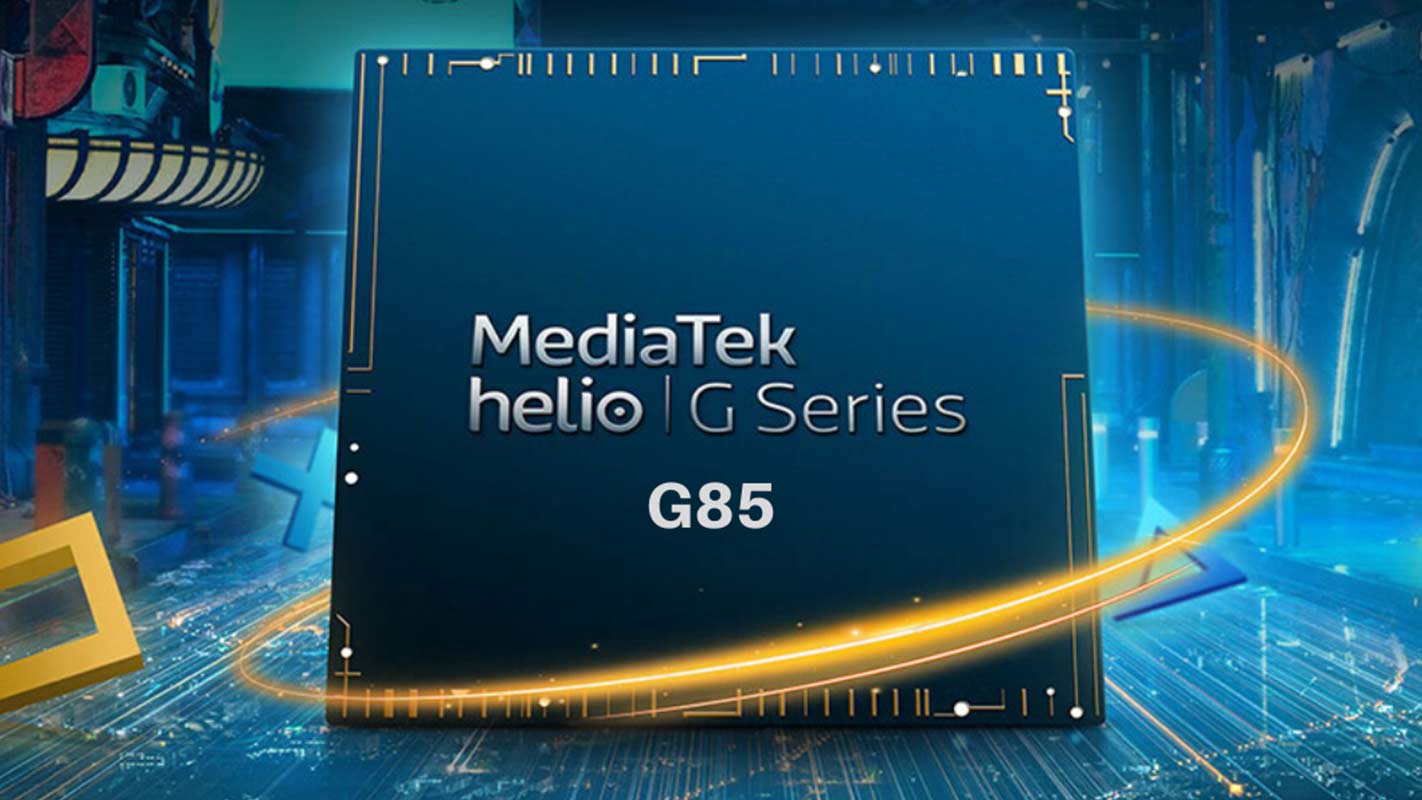 The gaming processor is the main reason why the realme Narzo 50A is the ideal phone for low-budget mobile gamers. It is powered by a MediaTek Helio G85 Octacore SoC manufactured in a 12nm process. The chipset employs big.little technology, with 2×2.0GHz Cortex-A75 and 6×1.8GHz Cortex-A55 cores for battery efficiency, as well as a Mali-G52 MC2 GPU with a 1000mHz clock speed for improved gaming performance at high-quality settings. This also ensures that its 50MP camera performs a sufficient process as well.
Mediatek Hyper Engine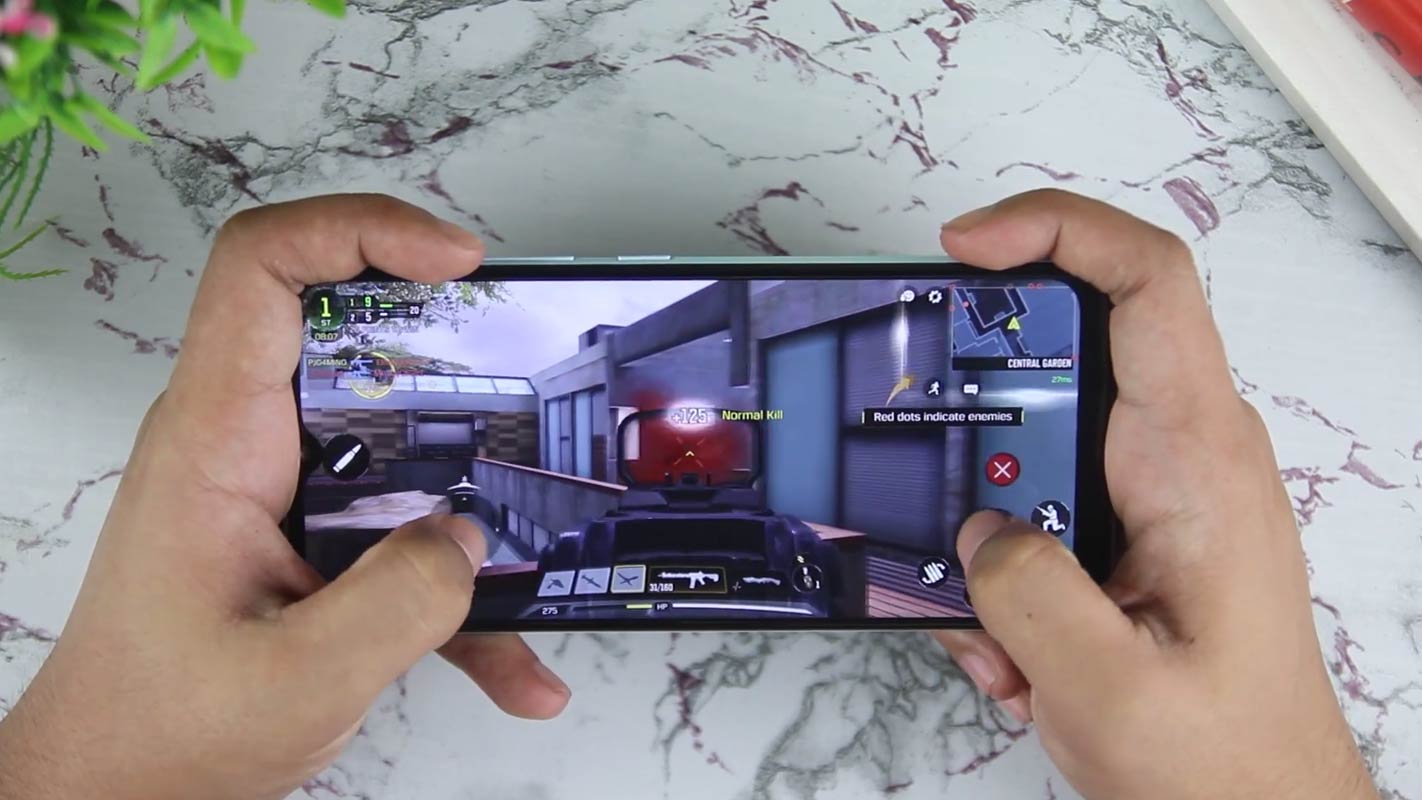 The Mediatek Hyper Engine system built into the chipset is also one of the reasons it is a good gaming phone. Thanks to an intelligent resource management engine, it boosts and improves the overall power efficiency of the gaming experience. It balances available CPU and GPU resources to provide a stable FPS in gaming.
realmeUI 2.0 Enhanced Game Space
This slideshow requires JavaScript.
If there is an improvement to the hardware, there is also some optimization in the operating system that runs underlying in the realme UI 2.0. The pre-installed Enhanced Game Space app improves CPU and GPU performance as well as signal strength. It also has an in-game overlay that allows users to perform various tasks without leaving the game.
High-Performance Mode
This slideshow requires JavaScript.
The realme UI 2.0 also provides a performance boost by going to Settings > Battery > Performance Mode > High-performance mode. When you select High-performance mode, the device will run at full power, but it will consume a significant amount of battery power. Higher performance gaming, combined with the Game space, will ensure an uninterrupted gaming experience.
READ: TECNO Camon 18 series' pre-order price revealed, starts at PHP 8,999
5GHz Dual Band
This slideshow requires JavaScript.
Realme Narzo 50A includes a Wi-Fi ac dual-band that can connect to two network bands in addition to all of the performance and software enhancements. It can connect to both the 2.4Ghz and 5Ghz Wi-Fi networks, ensuring a low ping connection for faster response in gaming, which is an excellent feature on this phone.
Graphic Setting
As it is the chipset from last year, it is currently quite optimized in all games. On COD Mobile, it still has medium graphics, but on all other games we tested, such as PUBG Mobile, Wildrift, Mobile Legends, and Honkai Impact, it has high graphics quality settings, allowing for a great visual experience while maintaining a stable frame rate.
Display Package
This slideshow requires JavaScript.
There is a maximum of 570 nits of brightness on a 6.5inch IPS LCD screen, and even though it has an HD+ panel, we did consider it due to the less process of 720p on gaming prowess. The 570 nits is the best vision enhancer outdoors, as it turns out, we can still play without having difficulty seeing the screen under direct sunlight. We also like the display package it has, which includes dark mode, eye comfort to reduce eye fatigue, and screen color temp for a more premium-looking screen color.
READ: realme GT Master Edition – Real-Life Street Photography Test!
3-Card Slots
Finally, the Realme Narzo 50A has a dual SIM card slot as well as an expandable storage slot that can hold up to 256GB. Games can be installed on the internal storage, and media such as photos and videos can be stored on the Micro SD card. Storage is still adequate and will be so in the future, thanks to the SD card expansion.
Overall
That is all the reason to purchase the Realme Narzo 50A. It has a plenty of features to enhance the mobile gaming experience and is an excellent choice for nonstop gaming. If you're on a tight budget but still want to play high-quality games, the Realme Narzo 50A is one of the best options. It costs P7,990 and is now available in the Philippines especially on realme flagship stores in Lazada and Shopee.
READ: ASUS VivoBook 13 Slate OLED (T3300) detachable laptop goes official