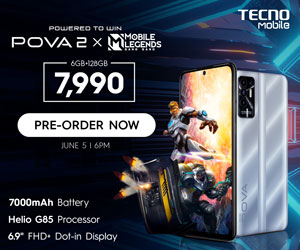 Realme has officially announced its second global wallpaper design contest and it is packed with awesome rewards!
This is open to all users, designers, and even design students worldwide which will compete in designing and creating wallpapers for the Realme 8 5G smartphone. The best designs that will be chosen will be receiving cash rewards of up to $10,000 and will also have a chance of internship in the Realme offices!
You can join now as the contest has officially started and will close on the 12th of June 2021. You can click here to join the contest. Users of Realme will get a chance to view the designs and even vote on which they view as the best among the best. 200 designs will be chosen and would be reviewed by panels that include both designers and Realme executives, which includes Naota Fukusawa, Realme's Product Design Director, Grafflex, the Korean graphic designer, Madhav Sheth, Realme's CEO, and many more.
The designs will be judged based on Realme's slogan "Dare to leap" wherein storytelling and creativity will be heavily considered. 53 winners will then be announced on June 12, 2021.
Chase Xu, the CMO of Realme, states that the company is a "young company with a focus on trendsetting designs." The purpose of the contest is to motivate everyone to "explore their visual environment and unleash their artistic potential."
READ: