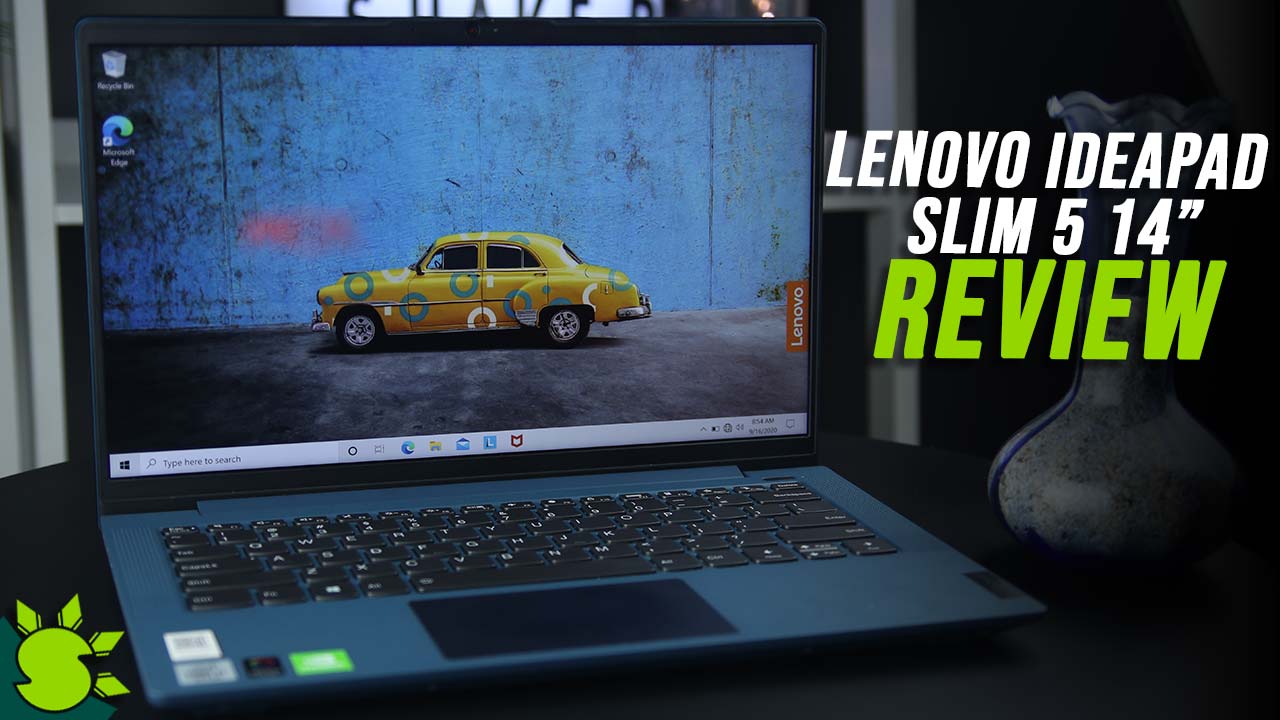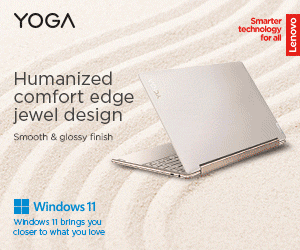 We are still experiencing the world's biggest problem–Pandemic and a lot of us are staying at home, some of us are working from home while most of the students are with their online classes. This makes mobile devices in-demand. Using a laptop/pc or smartphone for online class or work.
But which is the best device to use? Well, the smartphone is somewhat great, a PC can be upgraded to make it more powerful if your current device can't do the task. But the laptop is the best choice for me. You can take it anywhere because it is mobile.
But what laptop is the best choice? There are 3 laptop categories: Traditional, Gaming, and Ultrabook. Gaming laptops are powerful but heavy, Traditional laptops are budget but less in performance, and Ultrabook laptops stand between gaming and traditional. It can be lightweight but powerful and the budget is in the middle, just like Lenovo Ideapad Slim 5. It is a 14″ Laptop with Intel i7 10th Gen. CPU. So what makes this laptop useful and reliable?
Specification
Display: 14-inch IPS LCD with Full HD+ resolution, 4-side narrow bezels
Design: Metal build, 1.58kg weight, 19.1mm thin
CPU: Intel Core-i7 1065G7
GPU: Nvidia GeForce MX350
Memory: 8GB DDR4

 

Storage: 512GB SSD

 

Camera: 720p HD with privacy shutter switch

 

Connectivity: WiFi 6, Bluetooth 5.1, a fingerprint 

scanner

 on 

the 

power button

 

Ports: USB 3.1, USB Type-C, HDMI 1.4, 4-in-1 Card Reader, 3.5mm jack
Battery: up to 12 hours, Rapid Charge Boost

w/ 65W Charger

Audio: Dolby Audio, 2×2 Watts speakers, Dual Mic

 

OS: Windows 10 Home
Price: P59,990
Pros
Security is secured
Lightweight
Fast charging
Cooling system
Cons
The coating can easily scratch
Can't open with one hand
Audio is neutral
READ: Samsung Galaxy Tab Active3: Rugged, IP68 Tablet with S-Pen for P27k
Build
This slideshow requires JavaScript.
The design of the Lenovo Ideapad Slim 5 14-inch is premium and clean. It has a metallic matte texture which is pleasing to the eye and perfect for the minimalist. The weight is just 1.58kg and easy to carry around and use outdoors. It also has a 19.1mm thickness which is a pretty compact design for a laptop.
This slideshow requires JavaScript.
On top–lid closed–we can only see the embossed Lenovo logo and like I said it's clean and minimal with rounded corners. On the bottom is large air ventilation for cooling.
This slideshow requires JavaScript.
Opening the lid it looks like it can be opened with one hand because it has a ledge but upon trying it, the whole laptop comes with it. So it means it can't be opened with one hand. Upon lifting the lid with two hands, we can see the 14inch screen, and on top of it is a 720p webcam with a privacy shutter–this manual slider is for closing the lens of the laptop–in short, it is very reliable when not using the cam and can be a peace of mind for those who are conscious about their privacy. Also, there's a led-indicator that lights up when the camera is being used.
This slideshow requires JavaScript.
Looking at the built-in keyboard it has a clicky premium feel and comfortable to type in. it has an Fn key for using the special function. There's also a function on the space bar to turn on the backlight keys, with up to 2 intensities and also the function keys on the F keys have special functions too including volume, brightness, etc. On the left and right of the keyboard are stereo speakers, and the touchpad on the lower part which has many functions as you can easily alt-tab by swiping with three fingers.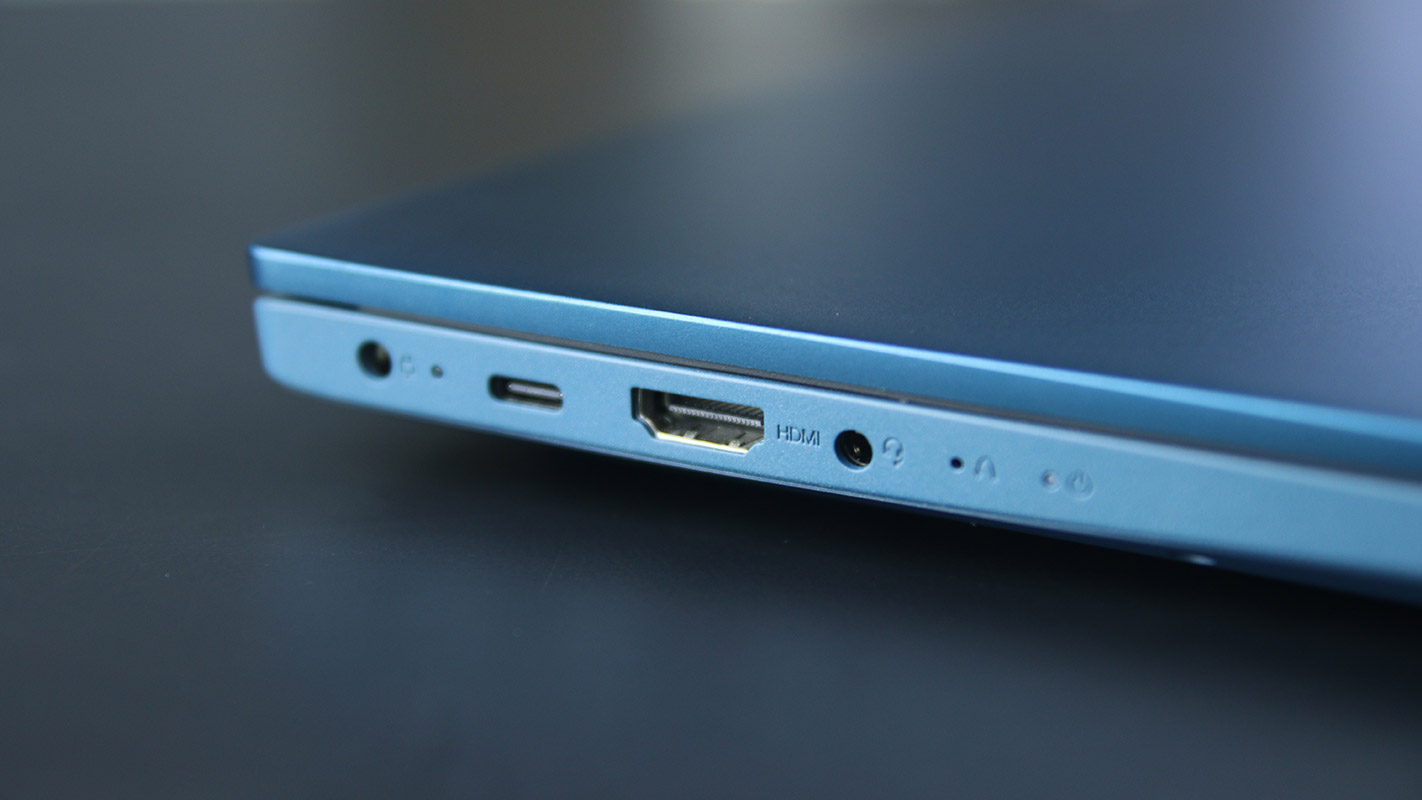 On the left side of the laptop, there is the AC connector for charging: one Display port via USB type-C port for various display output, one HDMI, and 3.5mm headphone jack.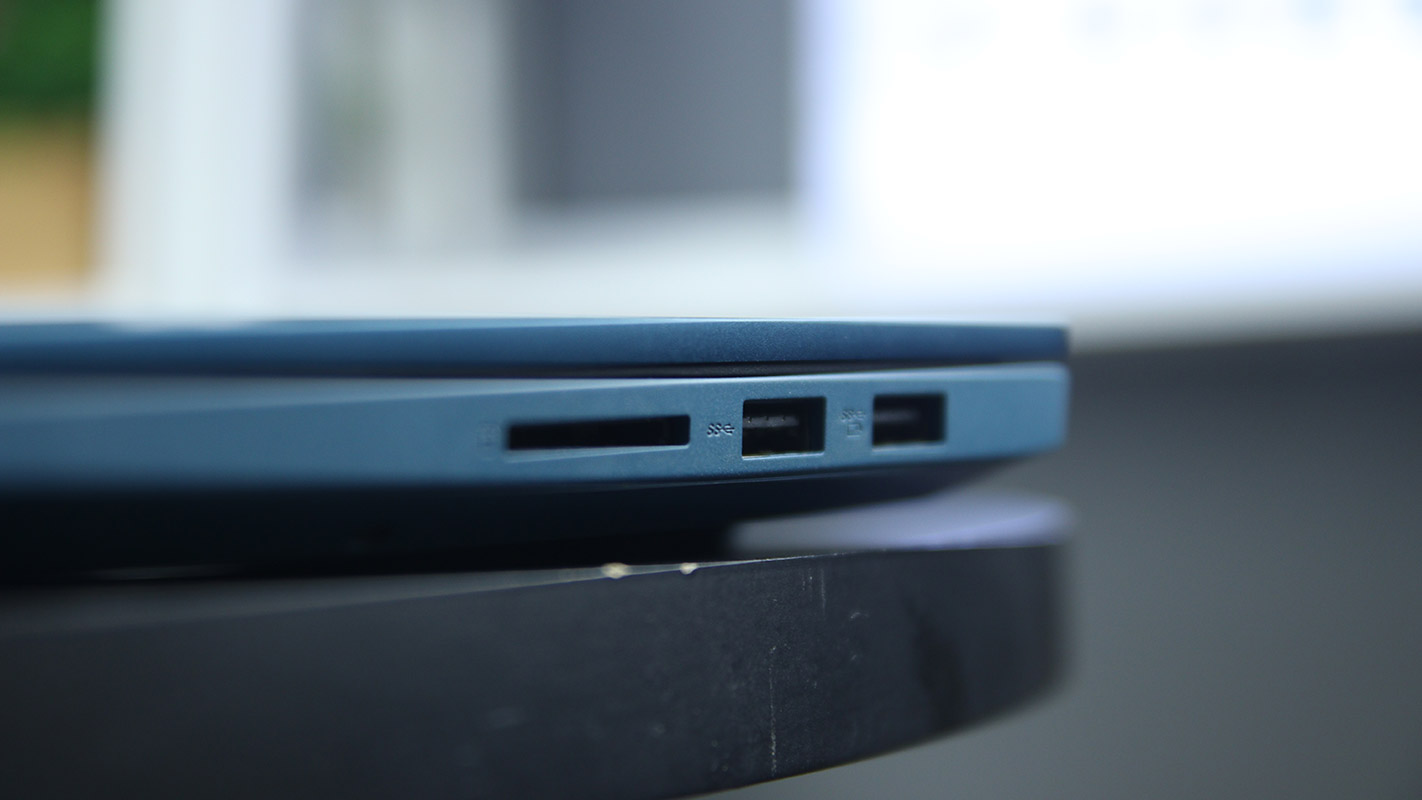 On the right are the 2 USB-C port and one 4-in-1 Card Reader for easy memory card access.
Display
This slideshow requires JavaScript.
The display is 14″ FHD (1920 x 1080) IPS, anti-glare with 300 nits brightness. This display specs on a laptop are basically perfect on its price point. It makes the whole laptop compact and at the same time, the FHD resolution doesn't stretch out the individual pixels resulting in a sharper image. The viewing angle is great, we get only slight contrast shifts when looking from different angles. Colors are also vibrant and alive. That's almost perfect on papers but unfortunately, the brightness is not so good. We can barely see the contents of the screen outdoors but thanks to Anti-Glare Technology we still can operate the device even under direct sunlight.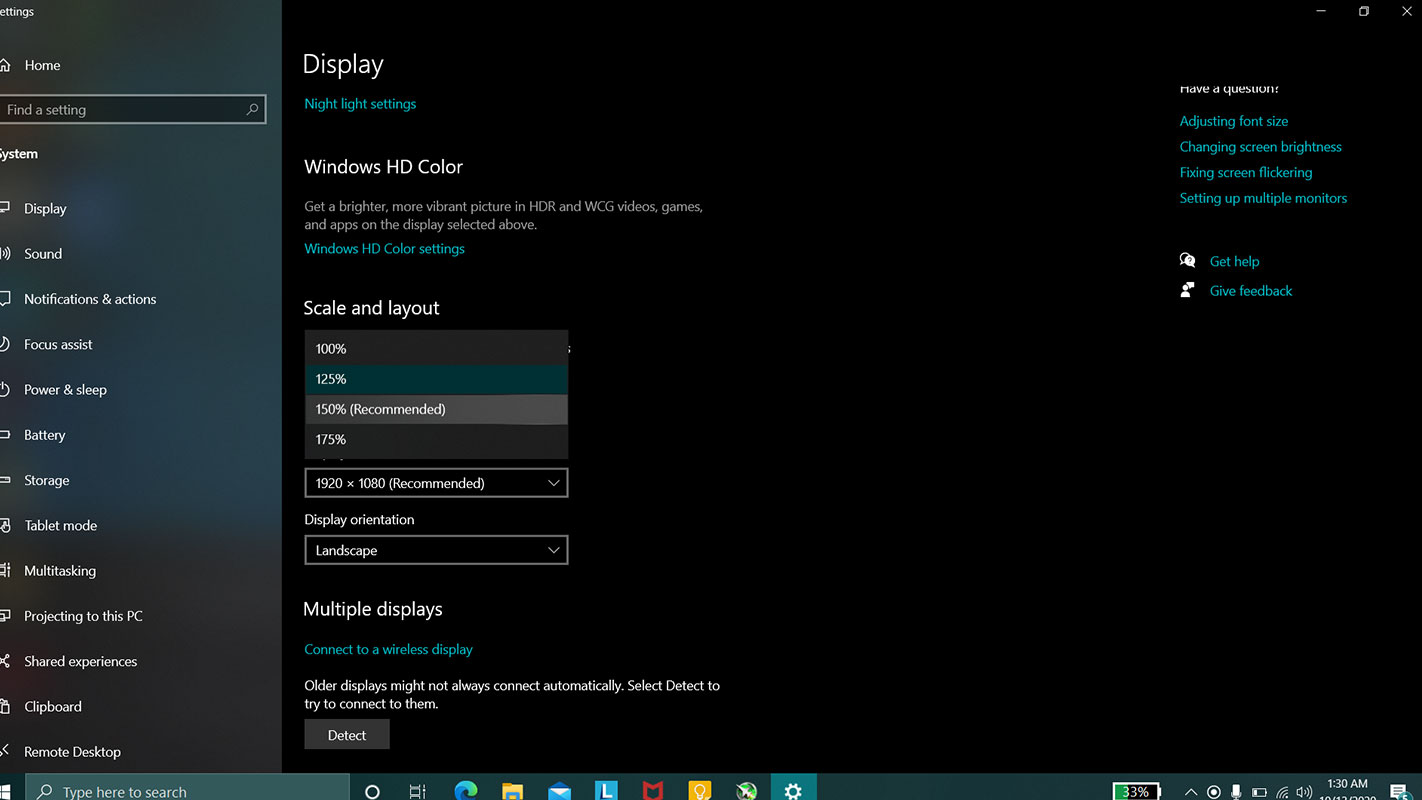 The screen scaling is 150% in default–this is the recommended scale–but I found 125% is the best option as we play Genshin Impact, the game isn't in full layout in short it is zoomed in. Seeing the screen at 100% is so small like the icons are so tiny so the best is 125% and you can get a tactile sharp display.
READ: Lenovo IdeaPad Flex 5 – Why It's a Perfect Laptop for Modern Creators
Performance
Since it has the latest Windows 10 Home Edition, it has an Intel Core-i7 1065G7 Octa-Core with 8gb of ram, it also has 512GB SSD, and it has a twin-pipe thermal cooling system, the performance, it was–I can say–buttery smooth in multitasking. We experienced no stutter at all. After setting up the windows startup, we installed the needed application, downloaded some games, operates some applications while installing, while trying zoom and it works flawlessly all at once.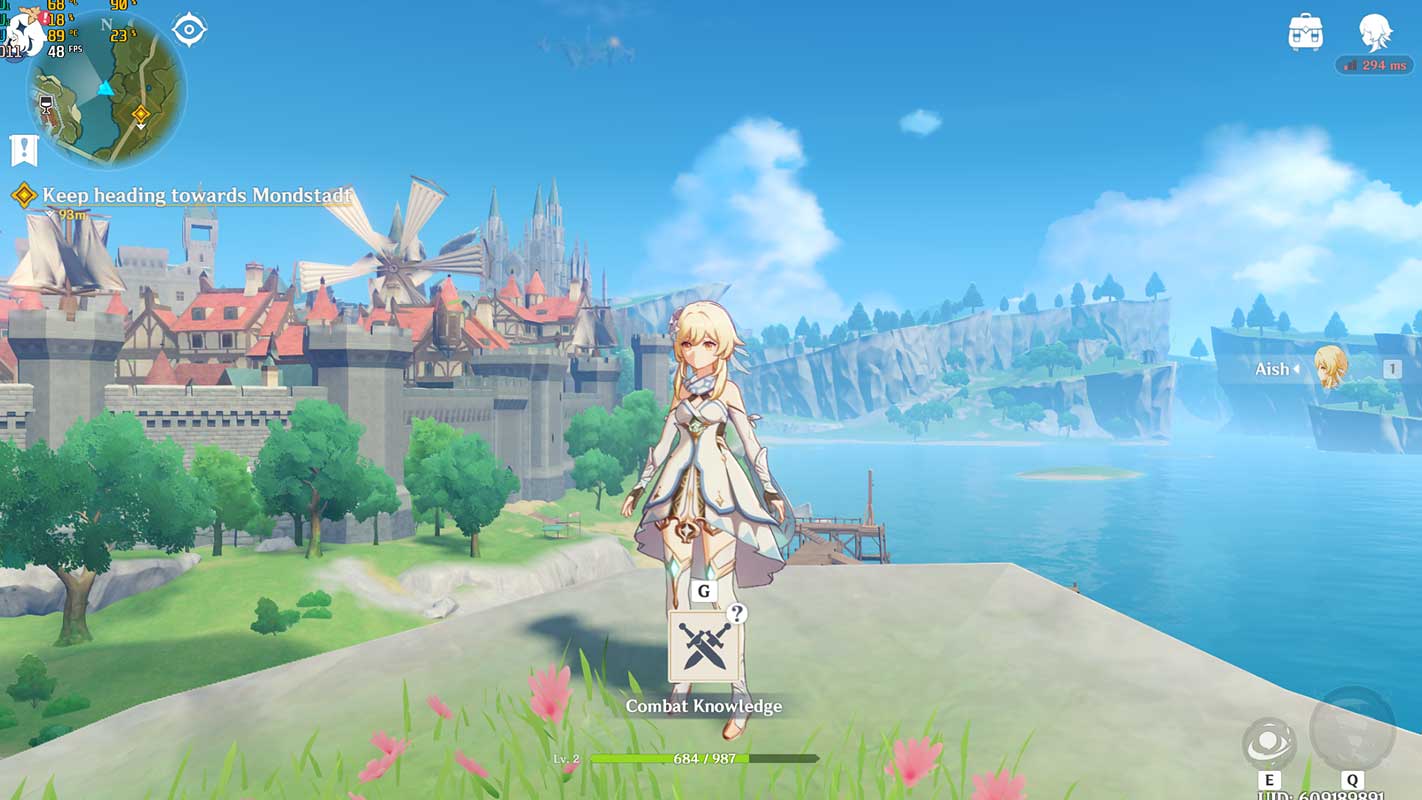 After the next day, we benchmark some games using MSI Afterburner and we tried to play Valorant and Genshin Impact. At playing Valorant we get an 88fps average at max settings and 115fps on the lowest possible settings with at least 2% stuttering on very high and smooth gameplay on low. It is a pretty good performance we can say, however when we play Genshin Impact on this device, we only get 37-45 fps average on low settings while 60fps and motion blur enabled. Then 32fps on max settings. All these settings and games are running in the native 1080p resolution and based on the screen. Technically speaking, on Valorant we get good gameplay but on Genshin–since it is a new game–the game isn't optimized yet but we get a playable game. So we need to lower the settings to the lowest to experience the 60fps smooth gameplay running on the Nvidia GeForce MX350.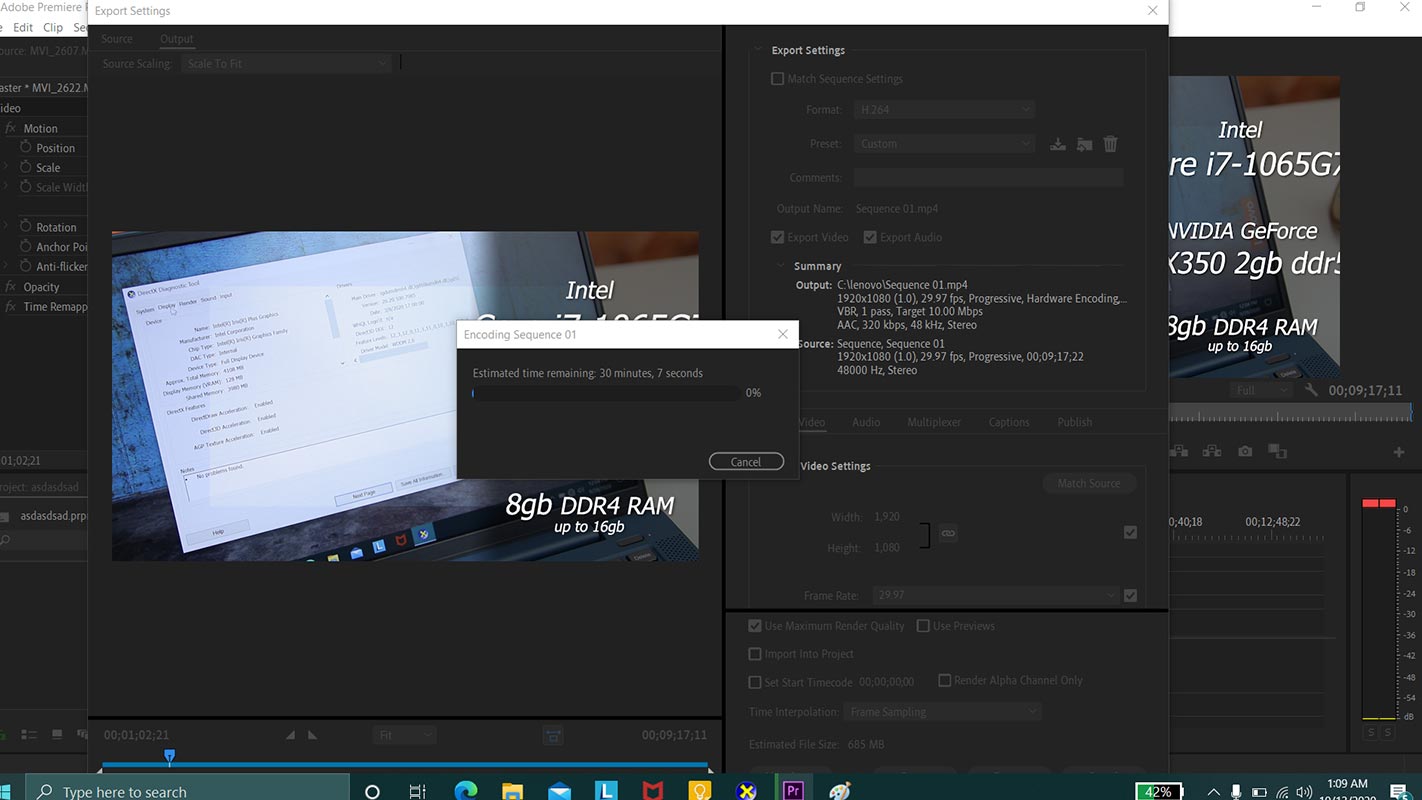 We also tried to edit and render in Adobe Premiere Pro 2019 and editing in this device is acceptable we get a render time of 30mins in 9mins of 1080p video. The fans get louder though as it spins so fast when rendering. Productivity apps perform well on this device but struggle if you try to render some high visual effects like in After Effects.
READ: Lenovo Smart Tab M10 Plus Review – Budget Family Friendly Tablet
Features
This slideshow requires JavaScript.
Since the laptop is currently running on Windows 10, all features we can see on this OS is here. Starting with Cortana–your voice assistant, power plan, tablet mode, gaming settings, personalization, and more. But what makes this device stand out are the extra features on its hardware like for example, in the security, where it has a privacy shutter on the front cam. There's a manual slider to open the lens of the front cam. Yes, you can now manually adjust it for added security as this is reliable in so many ways. This will make sure you aren't being watched by hackers or spies, it gives you peace of mind. There's also an integrated fingerprint scanner on the power button for an extra layer of security.
What we like is the Lenovo Vantage which is a pre-installed application that has a multifunctional panel. It is basically a control center for the features that Lenovo Ideapad Slim 5 can offer. It has a toolbar for controlling the performance, keyboard backlight, wifi security, and many more. The software also includes a system updater, warranty details, quick settings, system status, and some news. If you want to know more about the Lenovo Vantage App check this article.
Battery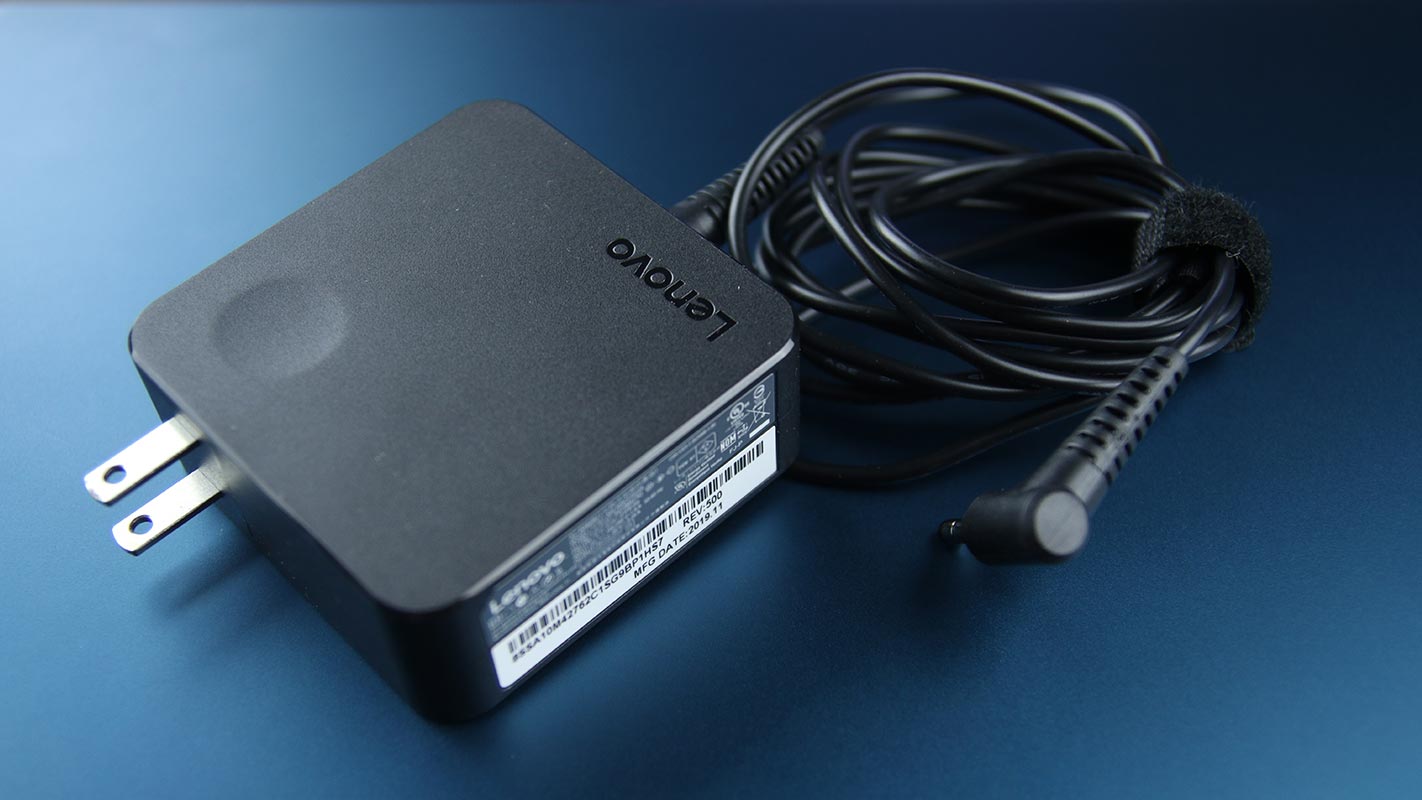 The device has a RapidCharge Technology and on our charging test, we recorded 2 hrs and a half of charging time. Battery performance is outstanding we get 12hrs battery life in our video loop test with 1080p quality, half brightness, and with energy profile set to balance. Still, the battery drain depends on how the user will use the device. It also comes with a 65W charger.
READ: Why POCO X3 NFC Is Simply Hard to Beat
Audio
Audio feels immersive thanks to the Dolby Atmos and dual speakers for surround sound feel but the loudness is just right to hear at max and I think this is just the right volume indoors. I guess, to feel the full potential, you will still need to use quality headphones more often.
Overall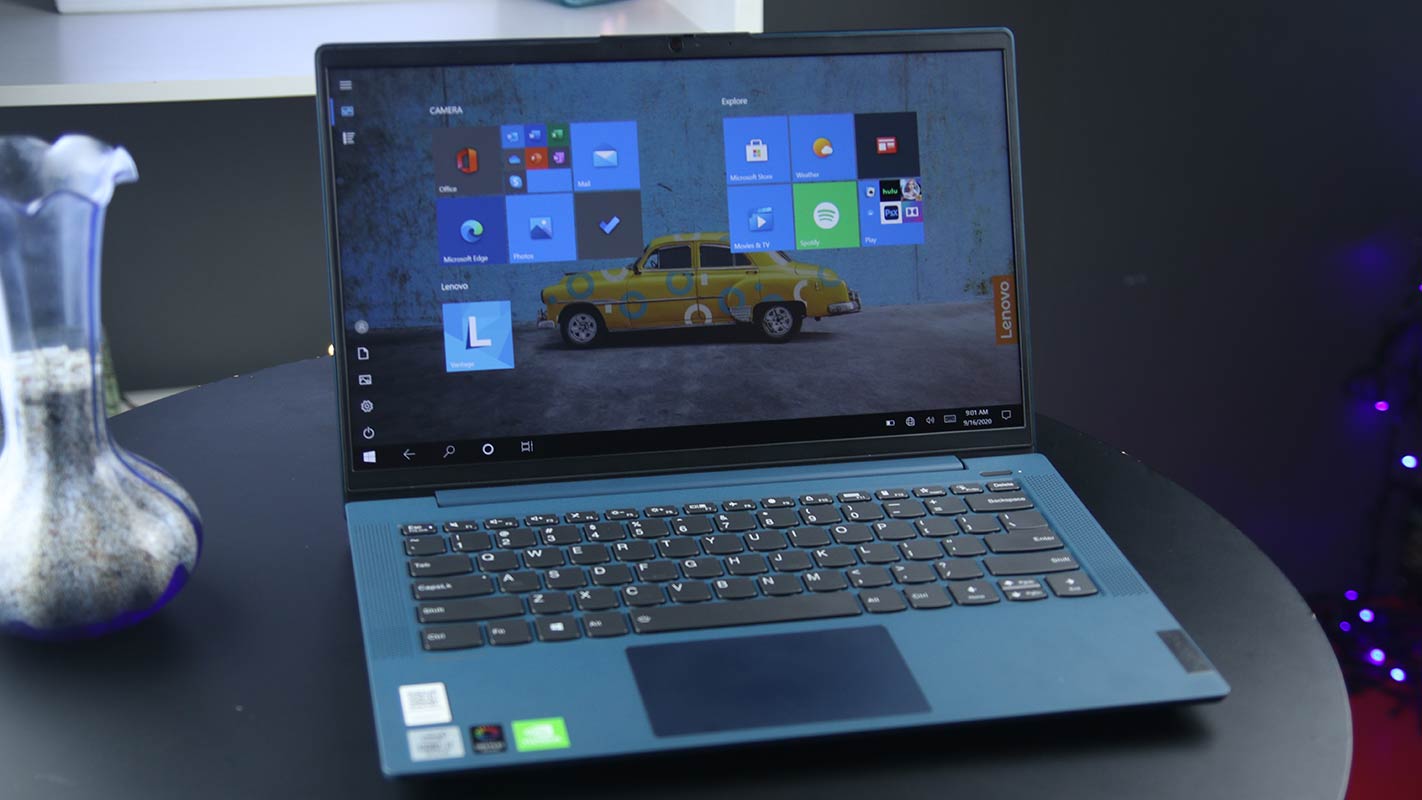 So overall, Lenovo IdeaPad Slim 5 14IIL05 is a great laptop between the range of gaming and productivity. There's this layer of protection that you may feel comfortable, immersive and premium classy design, and just right to bring anywhere without hassles. With its current price, P59,990 on Lazada this device is mobile, easy to use, fast and the best companion right now in our current situation. Also, thanks to its features inside and outside you're getting a premium and effective laptop for day to day use.
READ: Why the Lenovo IdeaPad Slim 5 Should be Your Next Laptop