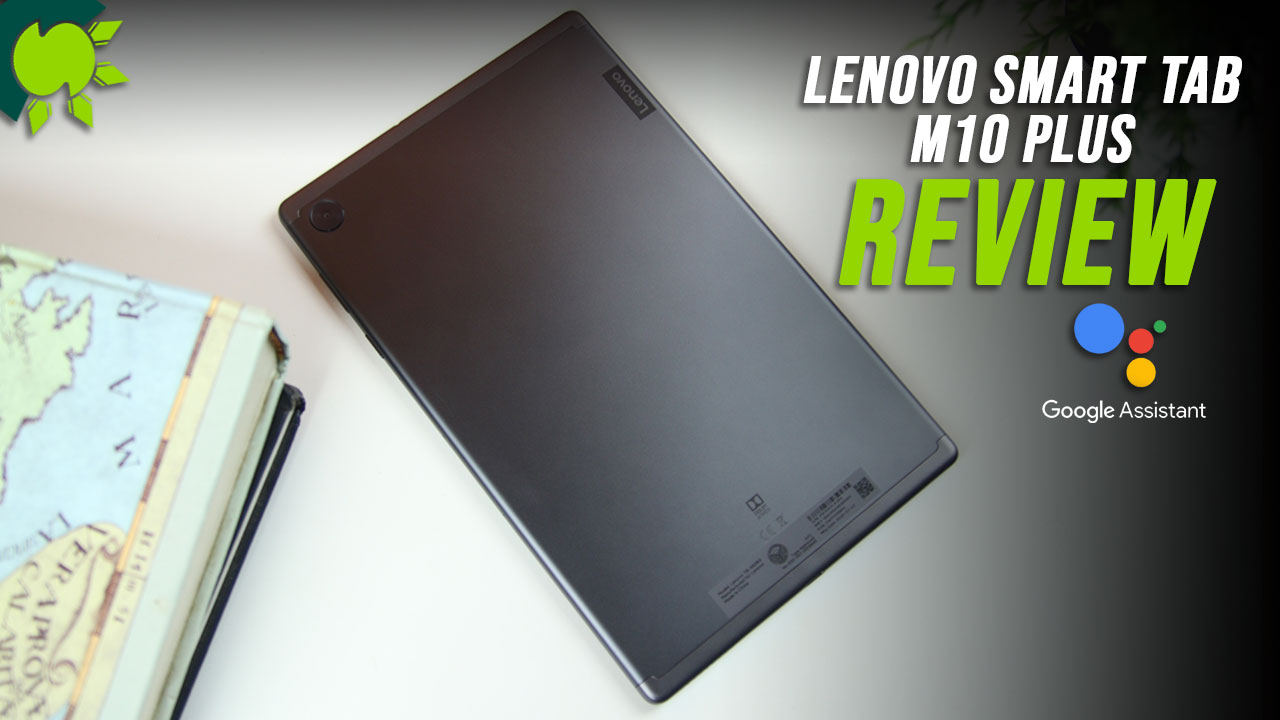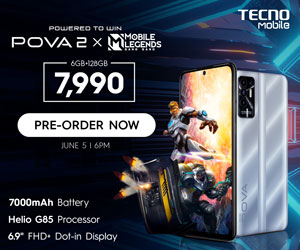 If you're looking for an entertainment tablet for your family, your kids, or for school. Take time to read this budget-friendly device. The Lenovo Smart Tab M10  Plus is a 10.3-inch FHD tablet with a lot of reliable features such as Kids Mode, Screen Assistant, and Google Assistant Ambient Mode. If you already know some tablet at this price point or the same spec sheet, maybe you're getting hook at it. However what we found in this device isn't the full power but the full potential that will give you convenience, entertainment, and fun.
Specification
| | |
| --- | --- |
| | Lenovo Smart Tab M10 Plus |
| Design | 460g |
| | 8.15mm thick |
| | Metal Back / Frame |
| | Iron Grey |
| Display | 10.3″ IPS LCD |
| | FHD (1920 x 1200) |
| | 330 nits |
| | 220 PPI |
| Camera | 8MP rear camera |
| | [email protected] |
| Selfie | 5MP front camera |
| | [email protected] |
| Performance | MediaTek Helio P22 (12 nm) |
| | PowerVR GE8320 |
| | Android 9 Pie |
| | 4GB LPDDR4 Ram |
| | 64GB storage |
| | expandable storage (up to 256gb) |
| Battery | 5000mAh |
| | 10W Fast Charging |
| Features | Wi-Fi 802.11 a/b/g/n/ac |
| | USB Type-C |
| | Bluetooth 5.0 |
| | Face Unlock |
| | Ambient Mode |
| | Dolby Atmos |
| Price | P13,990 (4GB + 64GB) |
Pros
Slim bezel
Large display
Convenience when using the device
Cons
No major android update
Battery life isn't impressive
READ: Lenovo ThinkPad X1 Fold: World's First Folding-Display PC is Priced at P121k
Lenovo Smart Tab M10 Plus is a fun and convenient tablet. It is not the most powerful tablet out in the market but the UI and the features are what we like about this device. The numbers only support those features and for us, day to day use is a unique experience.
Unboxing
This slideshow requires JavaScript.
Upon opening the box we are greeted with the device itself, and underneath is a two compartment box. The smaller compartment contains the USB Type-C connector for charging the device itself or using MTP and the 10W power brick. The larger compartment contains a micro USB cord, smart charging dock, sim ejector pin, warranty, quick start guide, and Lenovo service center contacts.  The micro USB will be inserted to the charging dock to give power and charge the tablet in dock mode.
READ: Samsung Galaxy Tab Active3: Rugged, IP68 Tablet with S-Pen for P27k
Build
This slideshow requires JavaScript.
Let's start with the build. The back is a full metallic build with a matte texture and a little visible fingerprint magnet and smudges when hit by light so don't bother the awareness of having a clean back. It has an aesthetic look a single cam on the top right, embedded Lenovo logo on the left, and Dolby Atmos logo at the bottom.
This slideshow requires JavaScript.
Around the metallic frame on the right, is the volume rockers, power button, a dual-mic to pick the user's voice far from the device. And the simtray which you can put 256GB expandable storage and one LTE Simcard. Underneath are the USB Type-C port and the right speaker (when in landscape mode oriented in the dock). At the left is the charging pin for connecting to the smart dock. This will charge and turn the tablet into a Google Home Hub for better and effective Hands-Free navigation. Lastly on top is the left speaker and the 3.5mm headphone jack.
READ: SMART activates 5G signal towers in Boracay, Cebu, Iloilo, and Davao City
Display
This slideshow requires JavaScript.
It has a large 10.3″ FHD (1920 x 1200) IPS, 10-touch input touchscreen with 220 PPI, 330 nits brightness level. These specs are good, the display is somehow sharp and has rich colors. And thanks to 99% sRGB color gamut it has a wide range of colors making it more vibrant and true to life color reproduction. What's great about looking at the device while watching movies or just navigating through the UI is the small bezels. It has an 87% screen-to-display ratio which offers a great viewing experience in a 10inch tablet. Sharpness is acceptable at this price point, though it has a large display the viewing angle on its IPS display shifts and it is visible and noticeable.
Diving to the display setting, we found some color mode for enhancing the colors of the screen, making it more vibrant and bright. I personally don't like this feature as it makes the colors look more saturated. However, there is a color temperature below which is a pretty good feature since you can adjust it and make the screen warm for a more premium look.
READ: Realme Shows Off 4K SLED Smart TV with Bluelight Filter
Performance
The Lenovo Smart Tab M10 Plus is powered by MediaTek Helio P22T fabricated with a 12nm process with 4GB of ram and 64GB of internal storage. It is an octa-core CPU so it has better multitasking. Though the chipset isn't made for hardcore gaming, casual gaming is best on this device.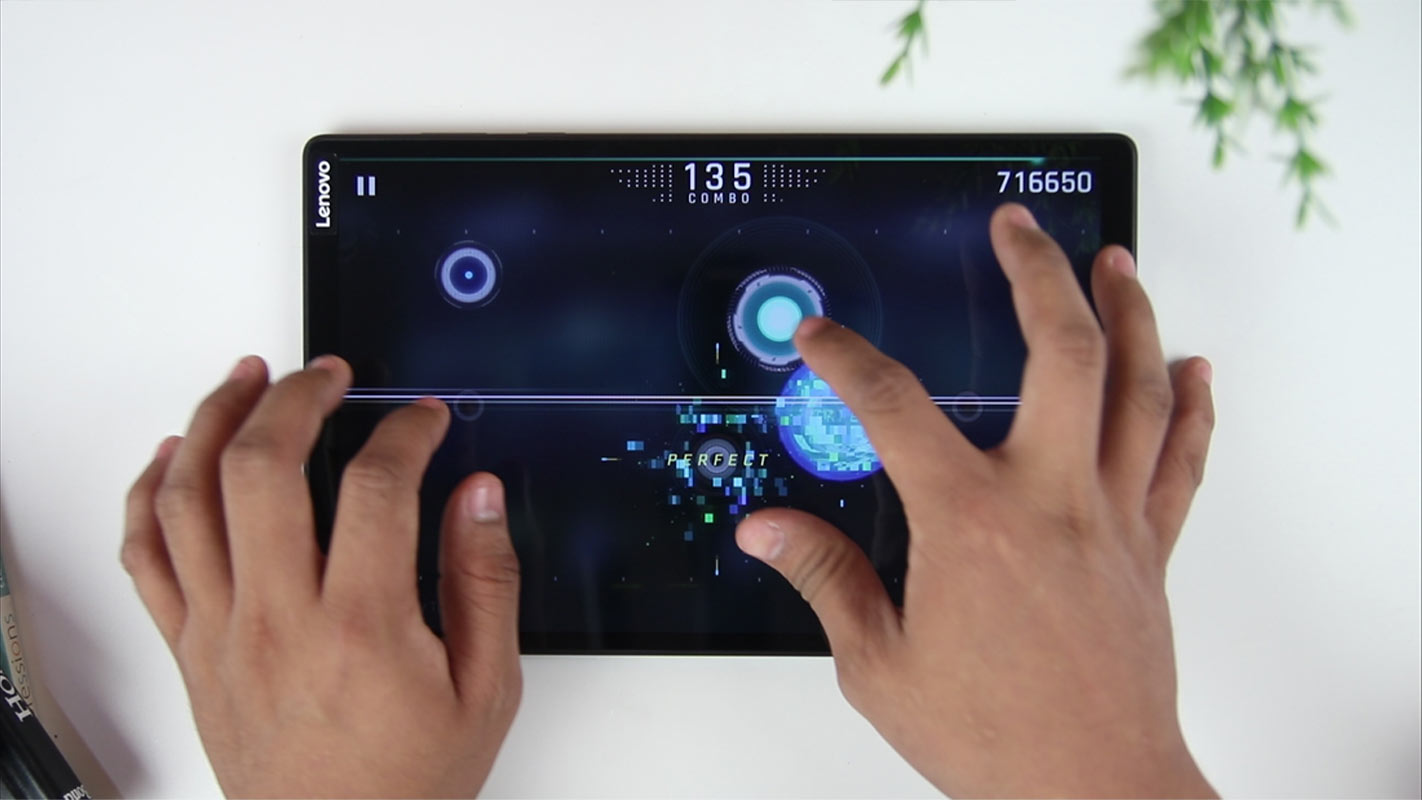 Playing PUBG in the lowest possible settings, Mobile Legends, and Music rhythm games like Cytus 2 performs well.
The software is only in Android 9.0 (Pie) which is now outdated, however, the UI still feels functional. When it is in portrait orientation, the tablet looks like a regular smartphone with a huge screen, but when using it in landscape mode, the UI introduces a whole new layout which makes multitasking much easier.
READ: Samsung Galaxy A72 Looking To Sport 5 Main Cameras
Features
The features are what we deep-dived into the Lenovo Smart Tab M10 Plus. It offers wide features that are very useful for the home.
Google Assistant Ambient Mode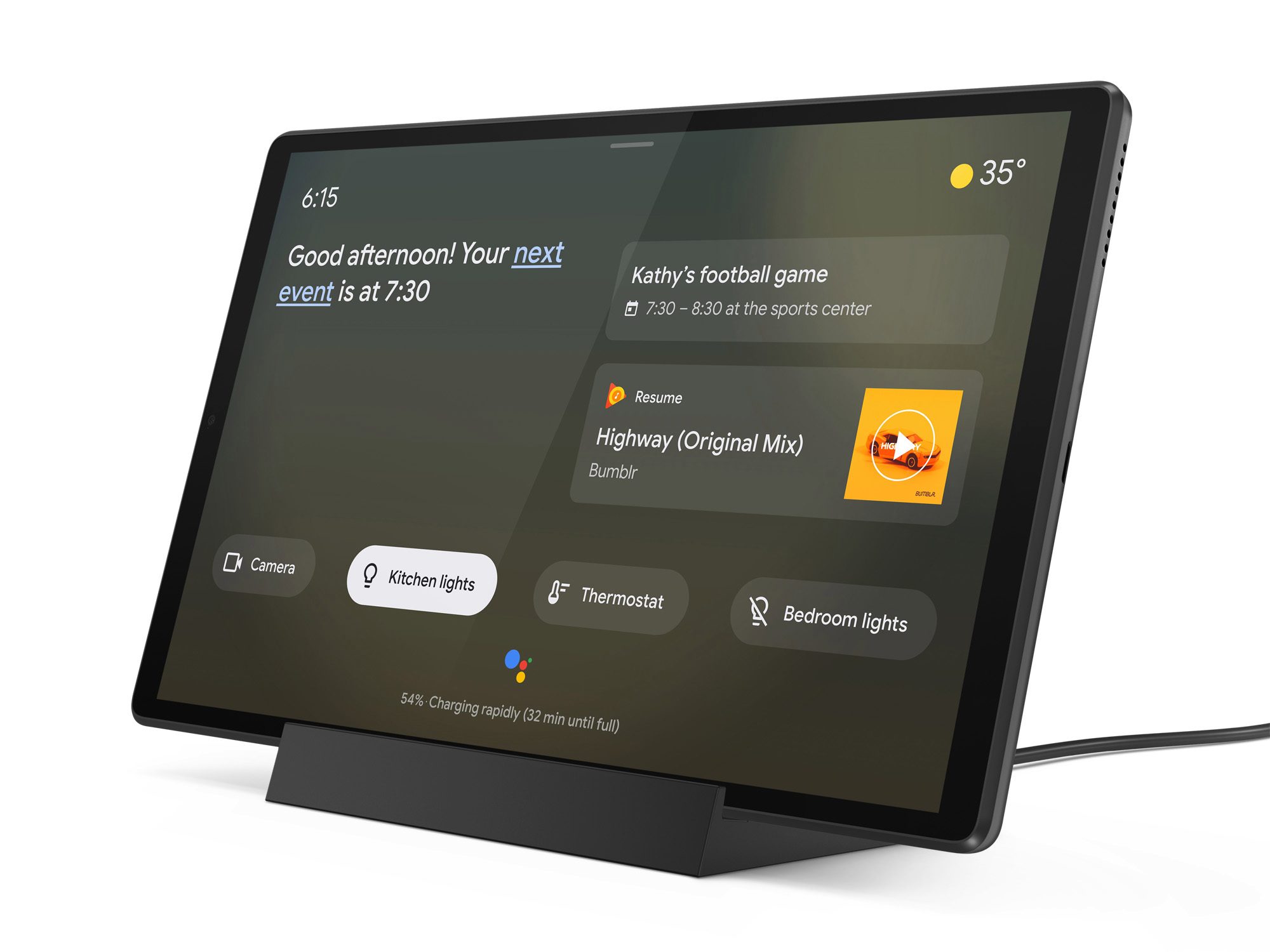 Unlike other smart tablets, it doesn't come up with one single click to enable Google Assistant Ambient Mode. I tried to turn it on inside google's setting which is a little inconvenient but not a big of a deal. When in Ambient Mode your regular tablet will turn into Google Home Hub. You can now control your smart devices with just your voice, listen to music by just asking Google, and ask anything that Google Assistant can offer such as Weather, Food Recipes, etc. It also displays some useful information to monitor traffic, weather, etc. while in dock mode and you can just use it as a digital photo frame.
Kids Mode
This slideshow requires JavaScript.
The Kids Mode App is a very useful feature when you have kids and you want them to learn or play using the device. When you launch the app, it will first ask for a default password. This password will prompt when they are trying or accidentally going back to the main screen. Basically, this will restrict them from using the tablet other than Kids Mode. Inside the app is a Kid-friendly environment layout and on its home screen, there are default apps for your kids to open, like games, learning apps, coloring apps, etc. Just make sure you install it first before handing it over. You can also pick multiple third-party apps installed on the device to add on its home screen and it still requires a password.
What's unique about the Kids Mode is its features. There's a Blue Light Filter to prevent eye fatigue, Posture Alert – Prevent the child from using the tablet when they have a bad sitting posture. We conclude that this feature will use the front camera sensor to detect the sitting position of the subject. Lastly is the Bumpy Environment Alert, when turned on, it will prevent the child from using the tablet when it detects a bumpy environment such as a car or train.
Screen Assistant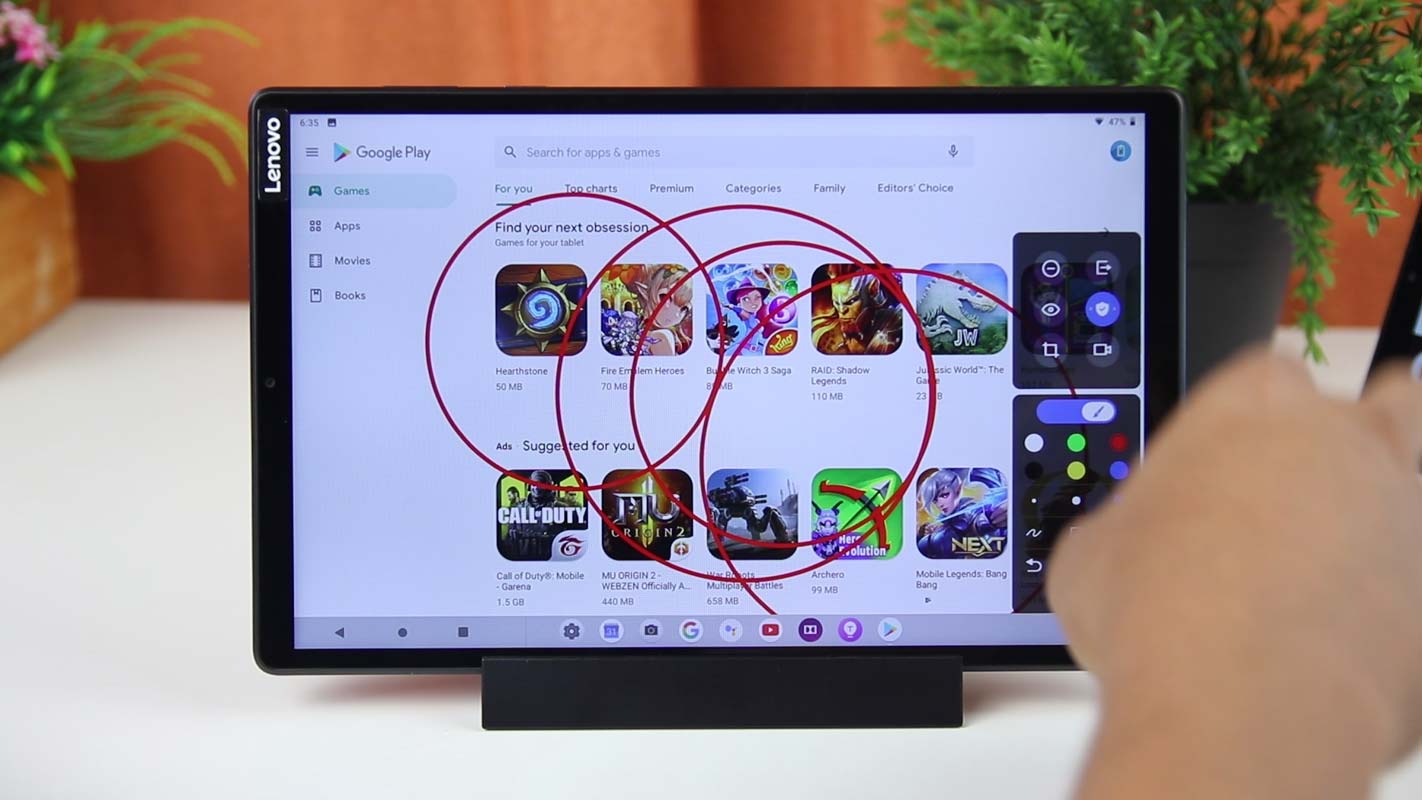 When this turned on, there will be like sidebar navigation that when swiping from the right edge of the screen to left, features like screen recorder, screenshot, do not disturb mode, eye-protection mode, and color mode are there. It also has a pen mode that let users draw lines or shape on the screen. Though the device doesn't come with a stylus.
READ: ASUS Launches First ZenGimbal for Phones at P7k
Reliable Features
This slideshow requires JavaScript.
Other features are Face Recognition, Split Screen, Double tap to wake the screen, and Pressing the power button twice will open the camera app–this is a useful feature–good thing they put this feature on this device as this is reliable in some scenarios. There are also navigation keys for productivity that will compress the back, home and, recent virtual buttons on the lower left, then beside it is the recently opened apps. Making multitasking much easier with just a click on the icons. This is my favorite navigation among the three choices since it is more convenient.
Camera
This slideshow requires JavaScript.
The camera has an 8MP rear cam and 5MP front. The quality is just acceptable especially when we use it on video calls and video conferences. It can record up to max 1080p resolution both front and back. What's unique is it offers to capture a document with different sizes and styles. So don't bother installing a third party photo scanner app.
READ: POCO X3 NFC with 120Hz Display Now Available for Purchase Nationwide
Battery
Using this device it doesn't have the toughest battery life. Yes it has a large 5000mAh battery but it just endured at least almost 9hrs of screen time while browsing, gaming, and watching movies while its competitor can go up to 12hrs of screen time. However, it is pretty cool that it comes with a smart charging dock in the box. You can watch media streams or use it hands-free thanks to google assistant while not worrying about the battery drain. It has a 10W charging so it takes some time to fully charge. So we suggest charging it in the dock so your companion will still help you in a convenient way.
Audio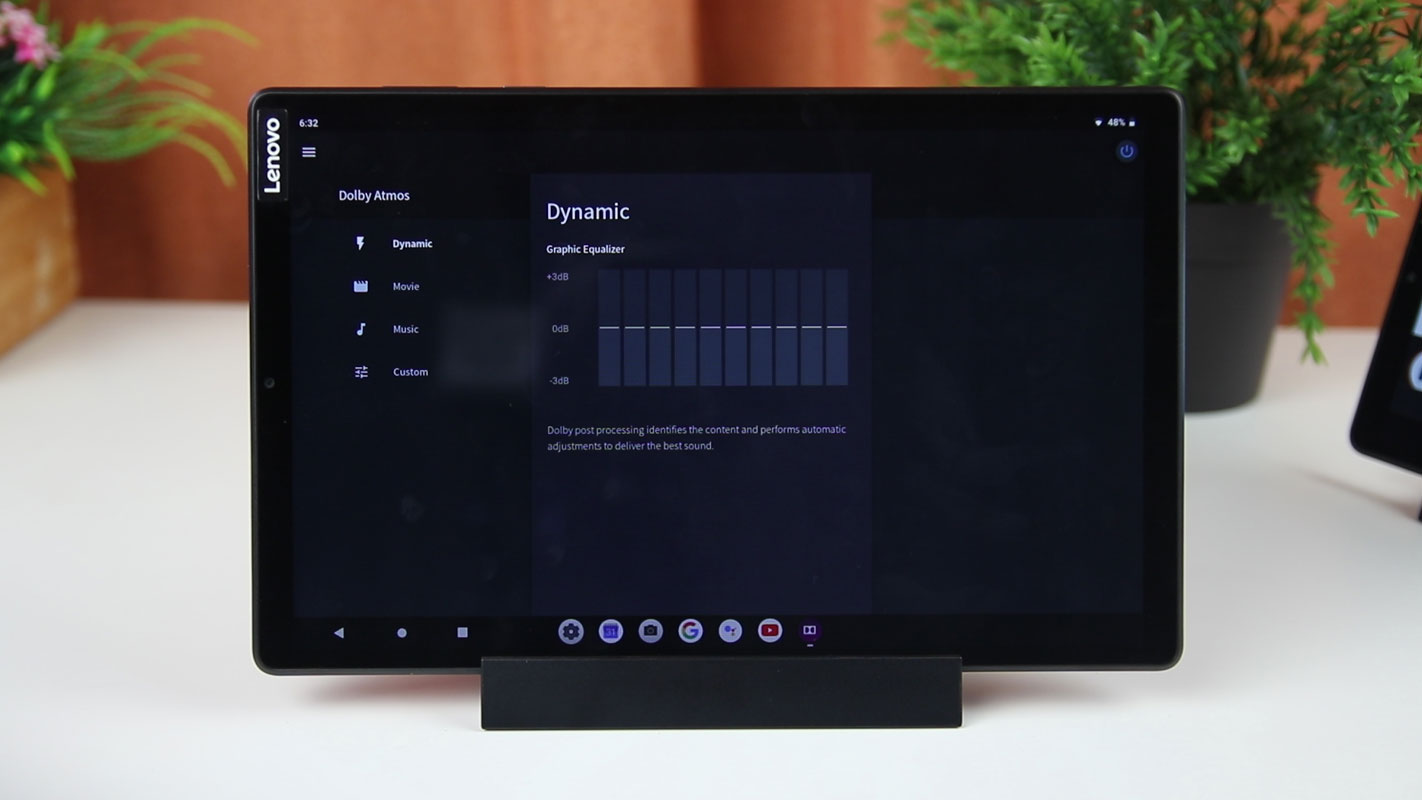 The audio delivers a great and loud sound that can fill up the whole single room. It sounds so balanced that the bass and treble sound don't exceed with each other. Also, thanks to the stereo speakers listening to music or watching videos make us feel like there is a 360 sound. What's great about this device is it has a pre-installed Dolby Atmos software that you can choose for up to 3 different modes: Dynamic, Movie, and Music. This will optimize the clear and clean surround sound which makes us enjoyed watching movies and listening to music even more.
READ: Lenovo IdeaPad Flex 5 – Why It's a Perfect Laptop for Modern Creators
Verdict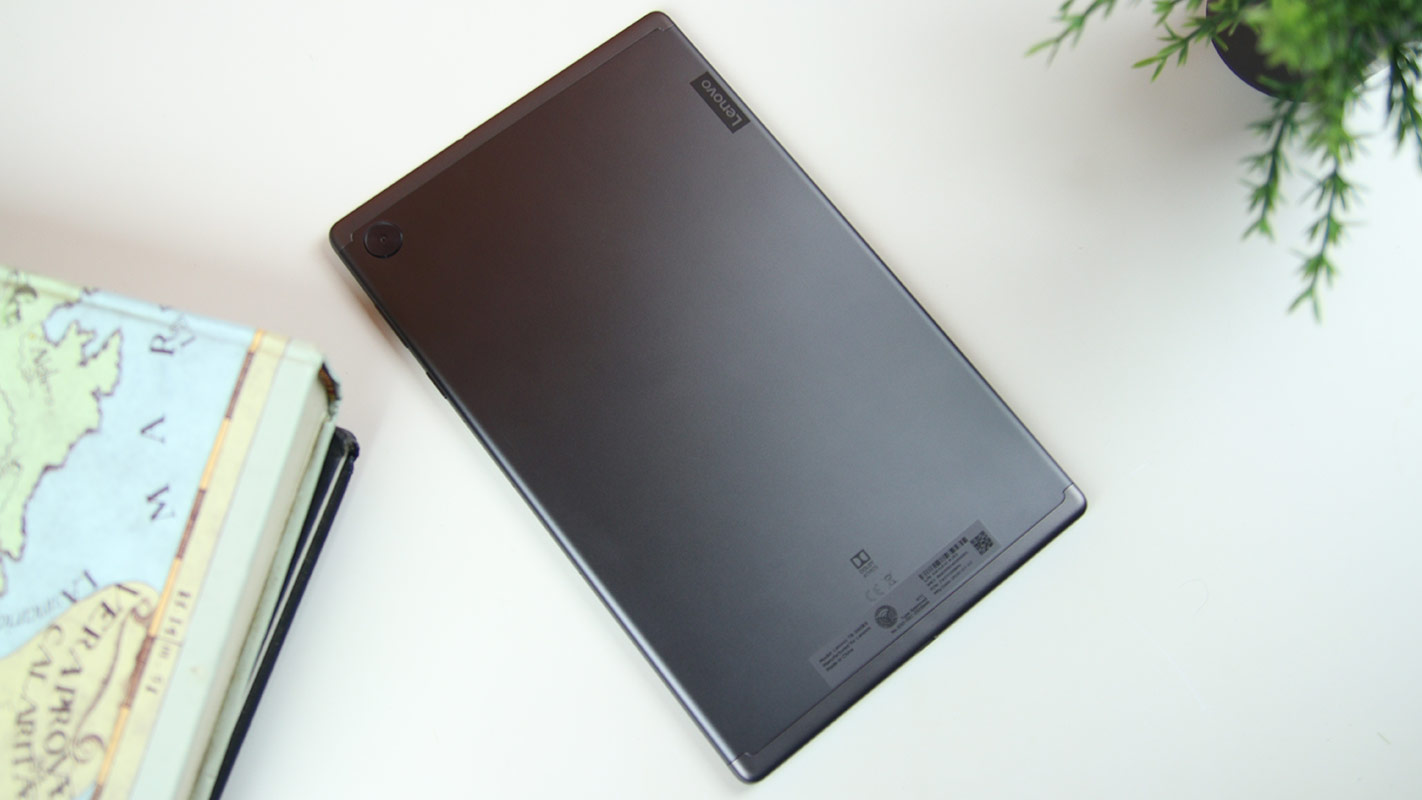 Lenovo Smart Tab M10 Plus is a great choice when you're eyeing on a more convenient device suitable for your family members. The only downside we found was the battery life that some devices with the same price range provide greater usage.
Overall this tablet is a budget-friendly, and family-friendly. Your companion for day to day use, at home, at school, or even at work. At a P13,990 price tag, it is a better deal and it can give you reliability, convenience, and comfortability. A fun, worry-free device for your kids and for your entertainment needs.
READ: Why the Lenovo IdeaPad Slim 5 Should be Your Next Laptop