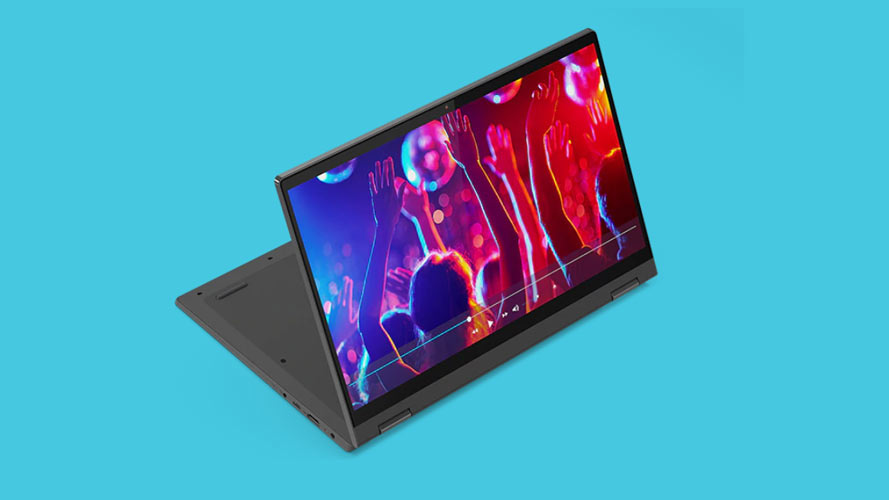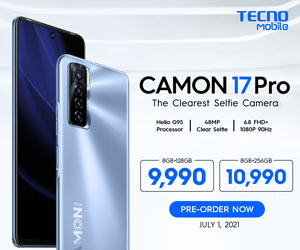 Though the word "creator" isn't new, it seems like the term has become one of the most popular words in this generation. All thanks to the rising popularity and numbers of online content creators. But since the pandemic has forced us to stay at home for more than six months, we can't deny that our world is revolving almost entirely around the internet. With that in mind, more and more consumers are looking for a laptop geared towards content creation. Whether it's for creating a YouTube channel or solidifying your social media managing skills, the Lenovo IdeaPad Flex 5 is one of, if not, the best laptops for modern creators. 
READ: Why Lenovo IdeaPad Slim 5 is an all-in laptop to buy
A creator isn't a casual term you can throw around. On the internet, a creator is a person who makes informative, recreational, or inspiring media content through photos, videos, or blogs. For the past few years, we've seen vloggers, YouTubers, streamers, and influencers as some of the most relatable creatives in this new industry. And, joining the platform means having the courage to be ambitious through one's way. So if you're looking to jumpstart your career or improve upon an existing one, let us share with you why the Lenovo IdeaPad Flex 5 is the best partner for you, the content creator.  
Lenovo IdeaPad Flex 5 is powered by a powerful octa-core chip
Powered by an AMD Ryzen 7 4700U featuring built-in Radeon Graphics, the IdeaPad Flex 5 zips through tasks even with multiple applications open and running. AMD's mobile CPU beats most desktop-class CPUs with its eight-core (eight-thread) configuration, suited for the most demanding tasks like video editing and rendering. And without the need for a dedicated GPU, the Radeon Graphics still handles graphics-intensive tasks with ease without draining the battery life or overheating. 
The IdeaPad Flex 5 features flexible design yet remains sleek and premium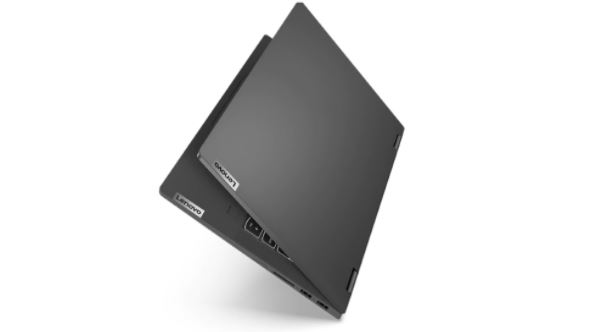 A creative shouldn't be held back by its tools; that's why with the Flex 5, you can do more with its flexible 360-degree hinge mechanism. Apart from your everyday "Laptop" mode, you can adjust the screen to several use cases: tent mode, stand mode, and tablet mode that folds the screen into a tablet-like form. But, you can always do more with the optional Lenovo Digital Pen that offers incredible accuracy and ink pen-like experience. You can jot notes, draw a landscape, create animations, or just doodle around. The addition of a pen further unlocks your creativity and the laptop's capability. 
The new Lenovo IdeaPad Flex 5 remains considerably light and slim but retains the important ports like the new USB Type-C, full-sized USB, and HDMI 1.4 for external video. It tips the scale at 1.5kg for the 14-inch model. Overall, the IdeaPad Flex 5 design is a standout because of the unique fabric design and sleek form factor. 
READ: Lenovo ThinkBook Plus: Dual-Screen Laptop That Doesn't Drain Battery
IPS displays offer sharp and accurate details
With all the modes for you to explore, there's a big screen boasting FHD resolution. It means both picture and video qualities are sharp in detail, with wide viewing angles through IPS (In-Plane Switching) technology. Though you might say that a 14″ screen won't be enough for a content creator, Lenovo already fixed that issue by reducing the bezels on all four sides for a 90% Active Area Ratio. There's also a 15-inch variant with the same high-resolution and thin size bezels. 
Paired along with the large screen is rich sounding Dolby Audio speakers directed at the user for the best experience. For a creator who loves to do sound design, you'll definitely love this feature. No need for an external speaker. 
A laptop with extra security features and that is guaranteed to last long
Lenovo IdeaPad Flex 5 isn't all about flexing its main features. The PC maker made all the parts of the laptop durable and safe in any environment with its rigorous testing, making for a sturdy creator's machine. 
Of course, we can't forget about Lenovo's Privacy Shutter keeping you, well, private. With more and more people communicating through their devices, the need for a webcam shutter has never been this great. That's not all, though. 
Rich array of ports and fast connectivity are present
We love the fact that the USB-C port can deliver lightning speeds for both data transfers and extended accessories, such as adapters, hubs, charging, and monitor compatibility. Wi-Fi 6 is also available for faster and stronger internet connection. With the new Wi-Fi standard modem, peak download speed goes up to 1.8Gbps. Though we're sure your internet speed can't handle that, file transmissions over Wi-Fi surely will be a breeze. Of course, protecting your Flex 5 against unwanted users is the fingerprint reader.  
Built to support your creativity in the long run
The perks of getting the IdeaPad Flex 5 for creation purposes doesn't stop there as Lenovo made sure to provide users more opportunities by throwing in a lifetime licensed Microsoft Office Home & Student 2019 upon purchase. Feel free to flex your creative muscles by creating eye-catching presentations and reports with all the suite's features at your disposal. 
And whenever damages to the IdeaPad Flex 5 occur, you can quickly get back on your feet and continue creating, thanks to its bundled Premium Care warranty that lasts for three years. The solution gives users access to several benefits such as a 24×7 direct hotline to Lenovo technicians, comprehensive software and hardware support, and if necessary, On-site Repair. Lenovo's experts can also teach you basic PC troubleshooting and provide an annual PC Health Check for maintenance. 
The Lenovo IdeaPad Flex 5 has proven that it's more than a laptop that completes tasks. Instead, it's a portable machine that's made to accomplish any kind of workload in demanding and time-constricting situations, especially in an environment where creativity and delivery are paramount. Such a device plays a critical role now that we're in the middle of a crisis when technology provides the solution to meeting people's basic needs and helps users face current and future challenges. All of its features are born from Lenovo's expertise as one of the IT industry's most prolific end-to-end global technology organizations that allow users to unlock their potential by providing better opportunities, greater connectivity, and the ability to transcend limitations. With that said, we recommend the Lenovo IdeaPad Flex 5 for today's modern creators. 
READ: Why the Lenovo IdeaPad Slim 5 Should be Your Next Laptop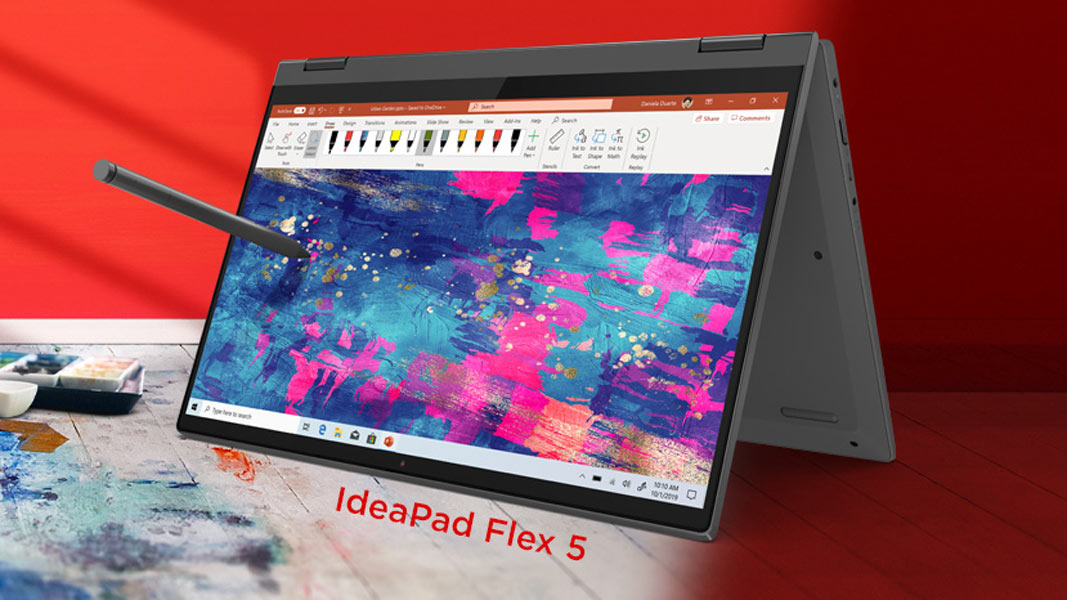 Lenovo IdeaPad Flex 5 specs, price, release date in the Philippines 
Display: 14-inch or 15-inch IPS LCD with Full HD resolution, 4-side narrow bezels, optional digital pen support

 

Design: 360-degree hinge 

unlocking 

several mode

s

, unique fabric finish

 

CPU: AMD Ryzen 7 4700U octa-core processor

 

GPU: Radeon graphics

 

Memory: up to 16GB DDR 4 RAM

 

Storage: up to 

1TB 

PCIe SSD

 

Camera: 720p HD with privacy switch

 

Connectivity: WiFi 6, Bluetooth 4.2, fingerprint print (optional)

 

Ports: USB 3.1, USB Type-C, HDMI 1.4, 4-in-1 Card Reader, headphone audio jack 3.5mm

 

Audio: Dolby Audio, 2×2 Watts speakers, Dual Mic

 

OS: up to Windows 10 Pro

 

Availability: September 2020

 
Contact any Lenovo authorized reseller to get your hands on an IdeaPad: http://lenovoph.com/authorizedresellers