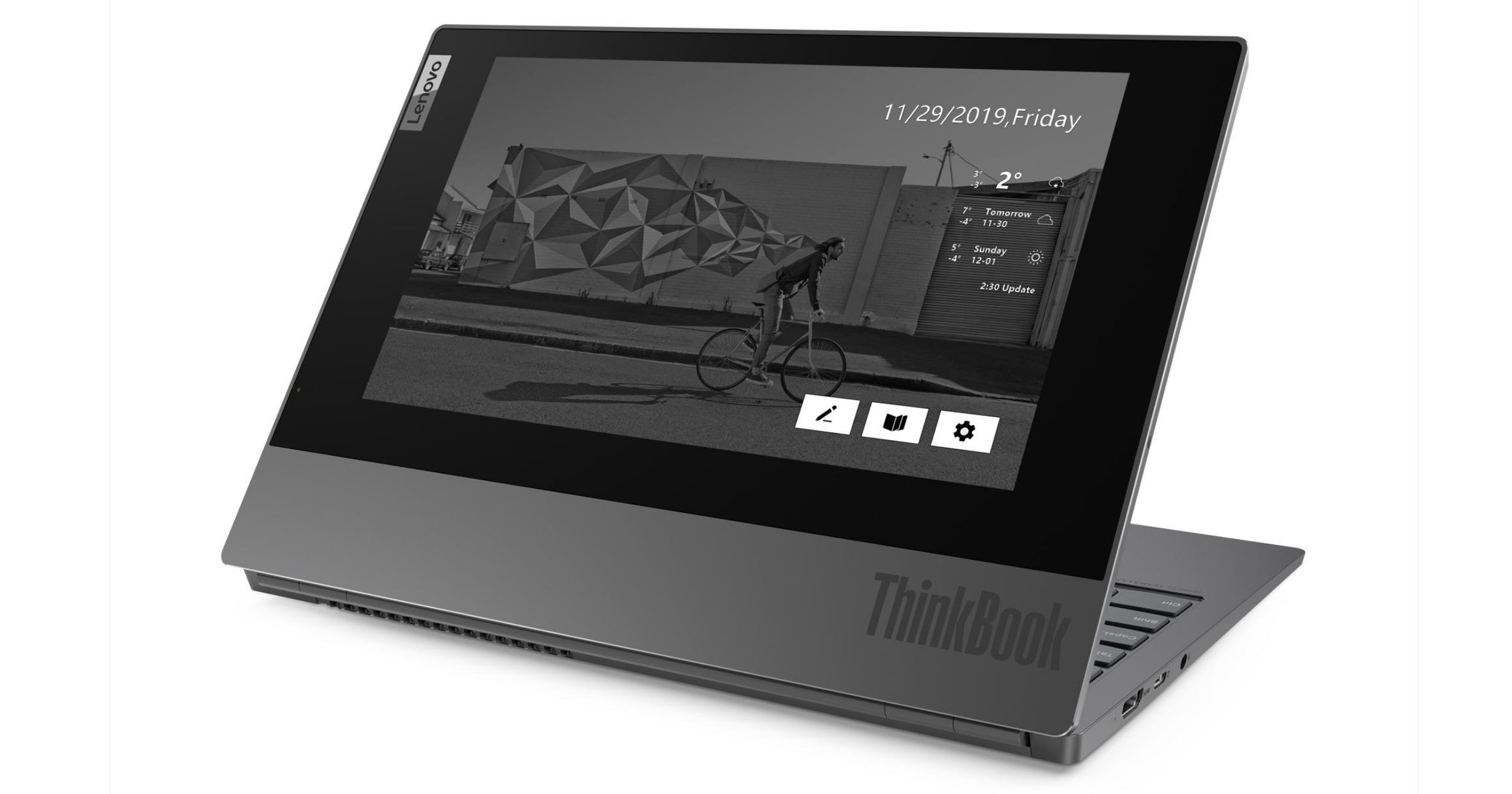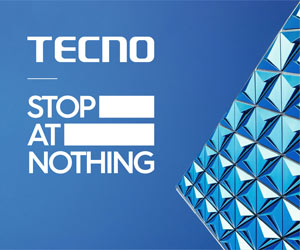 Dual-screen laptops are not really new in the space of technology. It's an innovation that's just waiting to storm the mainstream market. While devices with that kind of technology typically end up being powerful, the battery life goes down the drain due to the extra power needed by the secondary screen. Enter Lenovo ThinkBook Plus — a dual-screen laptop but with a second screen made strictly for notes and notifications without draining the battery. 
Lenovo ThinkBook Plus Official Price, Specs, Release Date, Availability in the Philippines
Much like any thin & light laptop, the ThinkBook Plus packs a 13.3″ FHD+ display that acts as, well, the main display. But, close the lid, and you get another 10.8″ display to deal with. Instead of the typical LED or OLED, Lenovo made use of an e-Ink display to keep battery consumption to a minimum without sacrificing productivity. Though the company did not share specific numbers, e-Ink is well-known to last days or even weeks on a single charge. Nevertheless, that doesn't take away the fact that you can use it with Lenovo Precision Pen. There's integration support for Microsoft OneNote and Amazon Alexa for voice commands. Lenovo is also introducing Modern Standby, a feature that lets the laptop receive notifications such as email and updates even when the lid is closed. Of course, these show on the e-Ink display in which you can interact with quickly.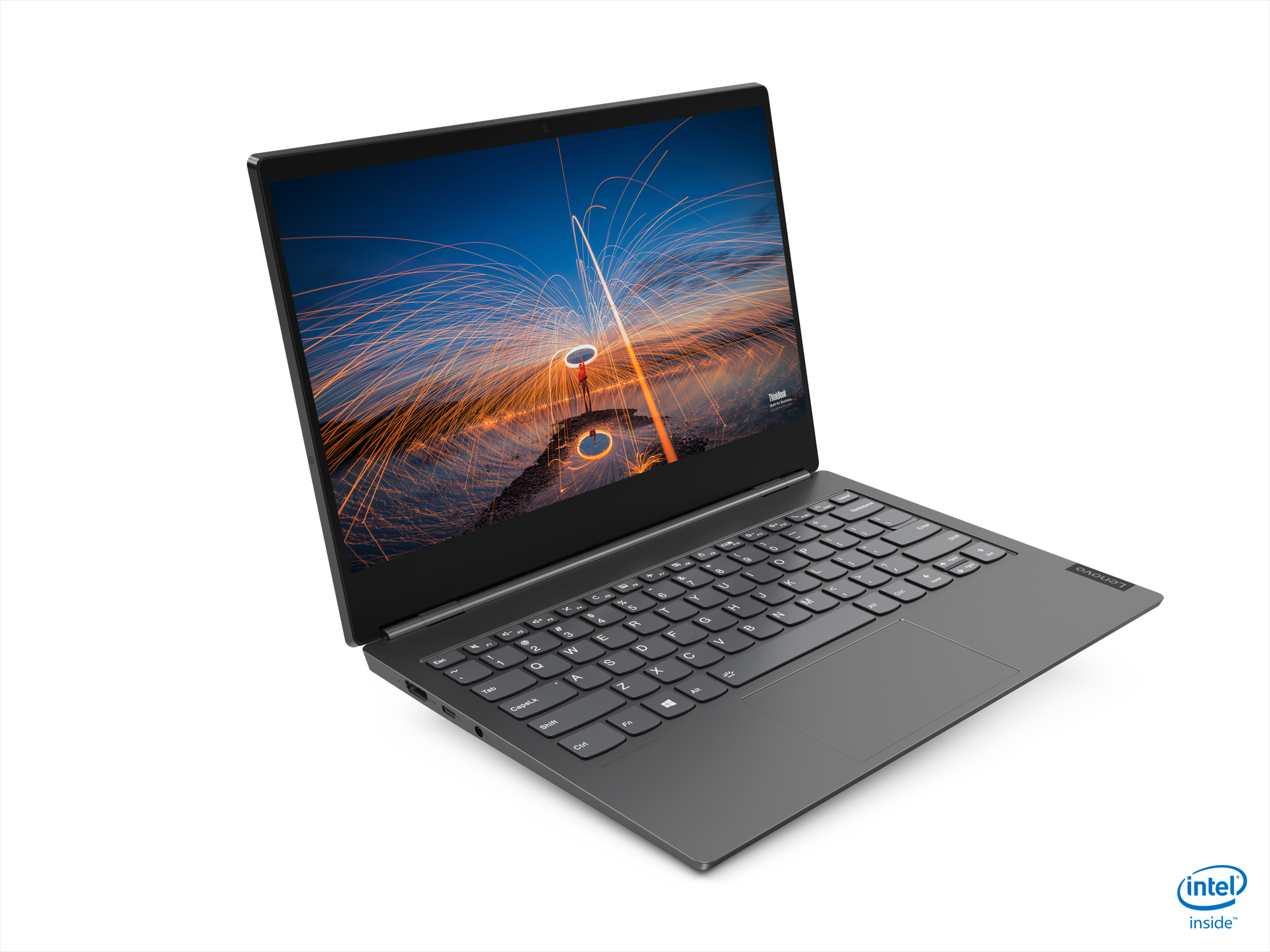 Ensuring that the display doesn't get damaged from regular usage, a unique glass solution called Gorilla Glass NBT is present. 
As for the rest of the dual-laptop machine, it packs Intel Core i7-10510U, 16GB SO-DIMM DDR4-2666 memory, and 512GB SSD M.2 2280 PCIe NVMe. Lenovo Philippines priced the ThinkBook Plus at Php104,950 and is available by-order basis only. You can order yours by clicking here.
Aside from the specs, you're also getting Accidental Damage Protection, which provides coverage for non-warranted damage incurred under normal operating conditions, Premier Support — an enhanced warranty plan that provides 24×7 direct access to tech support on the first call, on priority, and Onsite Next Business Day Response for service calls or any failed part that needs to be replaced or repaired.
Lenovo ThinkBook Giveaway
Lenovo is also hosting a giveaway as part of its campaign called "'Get Time On Your Side." The 'Get Time On Your Side' campaign poses the question, "What would you do if you had a few extra hours every day?"
Create a 20-second video of your answer and get a chance to win a brand-new Lenovo ThinkBook! The more authentic and engaging your content is, the higher the chances of Lenovo curators picking your entry. To learn more or to enter the contest, visit this website.
READ: Huawei MatePad Pro Now Official with P32,990 Price